Creamy, easy, and absolutely delicious – what's better for a simple Meatless Monday meal? Plus, my 5-Ingredient Curried Butternut Squash Soup gives back! Read on to find out more…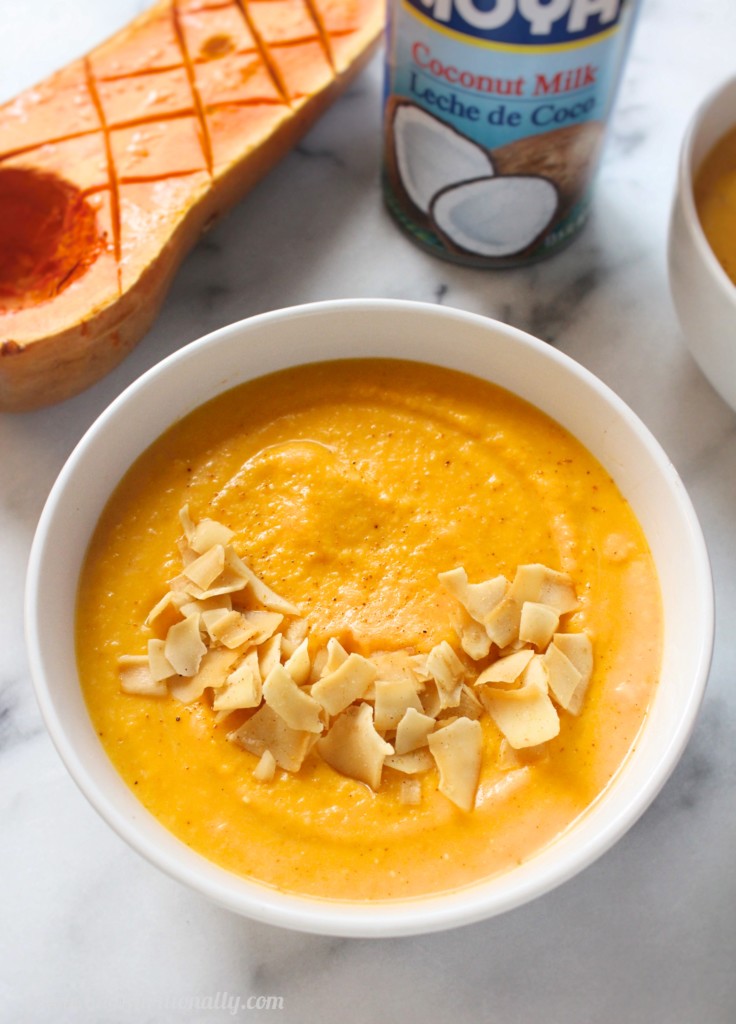 Disclaimer: Goya sent me a variety of their products to try and use for this recipe. All thoughts and opinions are my own.
This time of year, it's so easy to get wrapped up in holiday cheer, gifts and parties, but it's also a good time of year to remember to give back to those less fortunate.
I'm so excited to share a delicious recipe featuring Goya's coconut milk today because it's not only a delicious bowl of soup that you can whip up in no time, buutttt to share Goya's "Can Do" campaign! For every can of Goya Coconut Milk purchased since November and through December, Goya will donate products to Feeding America.