Warm roasted root vegetables, creamy goat cheese, and peppery arugula make for a deliciously  nutritious and completely satisfying Roasted Beet and Goat Cheese Salad.
Gluten Free, Grain Free, Nut Free, Soy Free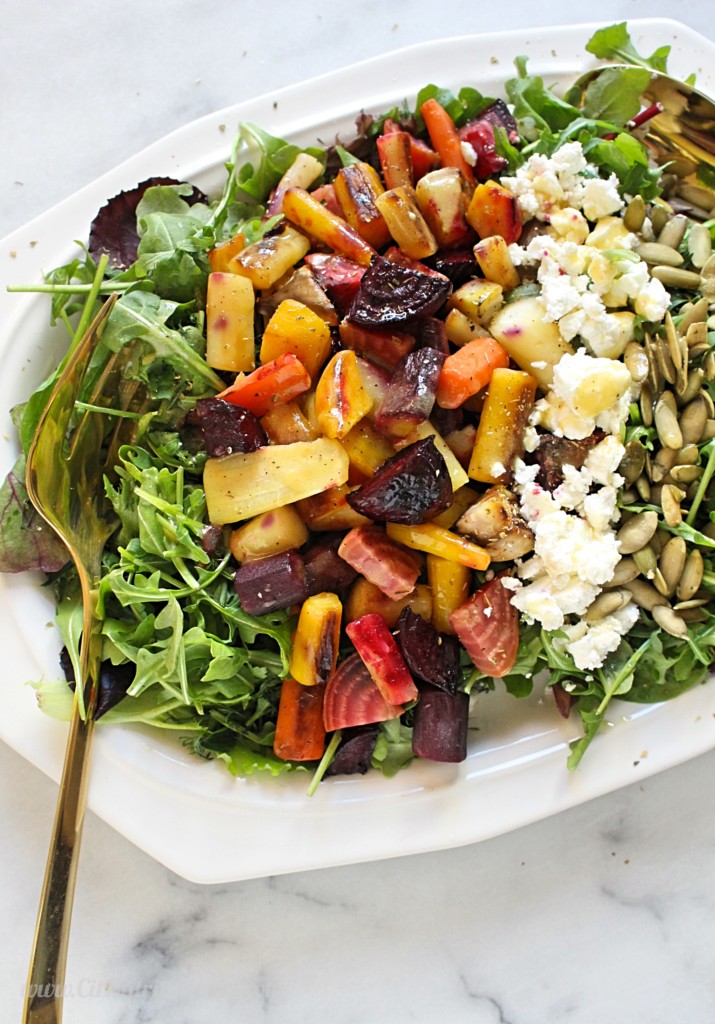 Hellooooo from this new wife! The past 2 weeks have been an absolute whirlwind! From getting married to honeymooning in Hawaii for 11 days, I have been on cloud 9 (thousand). I can't wait to share more about our wedding and honeymoon!
But first, let's chat about coming home from vacation. I'm not sharing a salad recipe today because I ran home to eat a salad. I ate plenty of fruits and veggies in Hawaii!
The dieting mentality tells us that vacations are for over-indulging (and then "getting back on track" the second our plane lands). However, when you give yourself permission to eat what your body craves all of the time (a la intuitive and mindful eating), vacation is for putting on your out of office and unplugging… not an excuse for going "overboard," because you can always eat whatever you want!