This Passover, ditch the artificial flavorings, additives, and preservatives by making your own kosher for passover candy …in under 20 minutes! These jelly ring cups are simple, decadent, and even healthy for you, made with only *3* ingredients!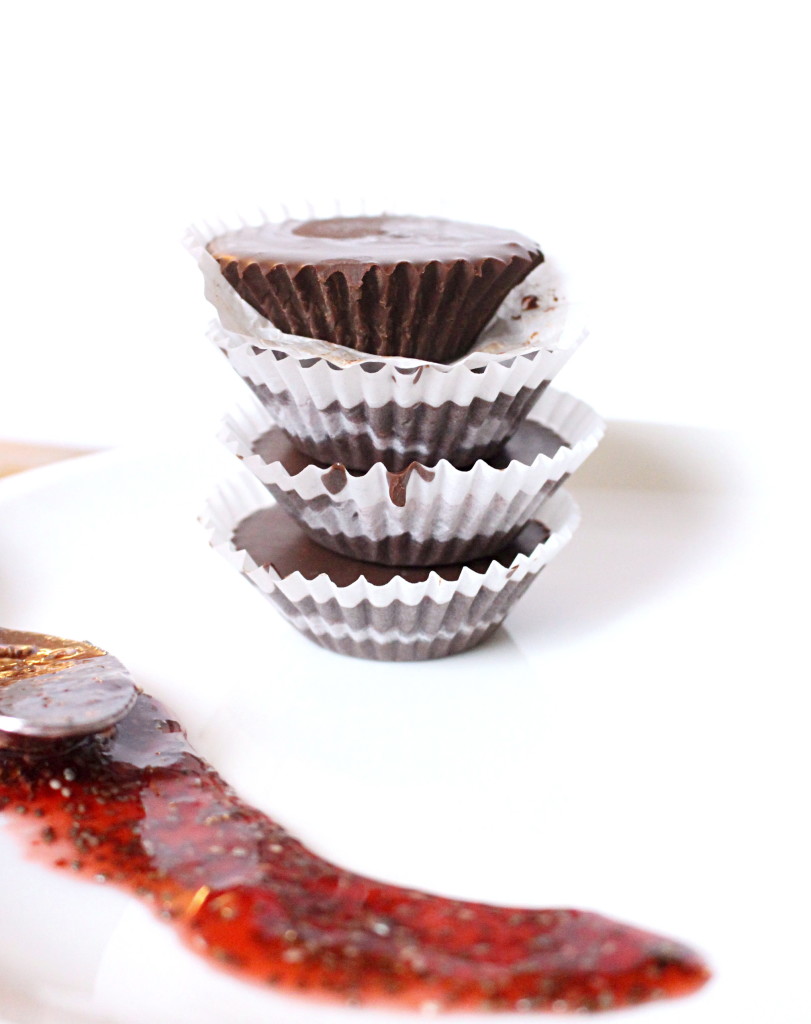 In case anyone asks…
Chocolate comes from cocoa,
Which is a tree.
That makes it a plant.
Chocolate is salad.
This Friday marks the beginning of Passover for Jews all over the world. If you don't know, Passover is the holiday that celebrates Jews' freedom from slavery in Egypt. The Jews made a quick exit, leaving for their huge exodus without having time to let bread rise. Therefore, Jews spend the 8 days of Passover abstaining from all chametz, which includes any leavened products. There are – what seems like – a billion rules and restrictions during this holiday, which can make healthy eating difficult for those of us with even more food restrictions (ugh, so high maintenance!).
But today we're not talking healthy eating so much…