Kale-haters this salad is for you! Sturdy kale leaves prepared with a mixture of tangy, yet sweet, dressing, loaded with in-season veggies, fruit, and feta cheese. Everything but the kitchen sink is in this Mediterranean kale salad.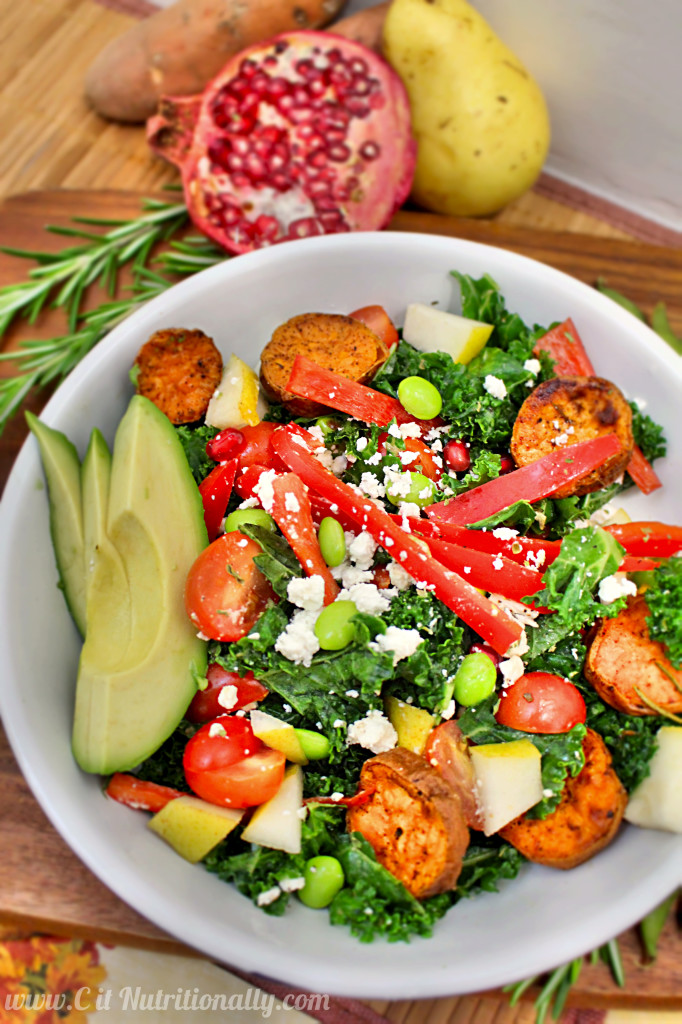 Food for thought…
So I understand why people dislike Mondays…back to routine, work, carpool, yada, yada, yada…but I also like the fresh start…especially after a particularly bad week. Last week I was M.I.A. on the blogosphere for most of the week due to a family emergency. I don't know the last time I've gone 4 full days without posting 1 food pic on Instagram or 4 full days without keeping up with my favorite blogs out there. It may not seem so dramatic, but there's something nice about getting back into a routine.
Since I was at my parents' home most of last week I spent the majority of my weekend organizing my apartment and school work, answering emails, using the last of the food in my fridge, studying for midterms (booo!), and getting back into my workout game. It was nice to lay low and have the time for myself…so I'm ready for the week ahead! 
Well, last Monday I was inspired to have a kale salad for lunch after reading this post from Cookie + Kate. I didn't follow any of these recipes specifically, I just used what I had in my fridge. But it was one of the most satisfying lunches I've had in a while and I realized how the flavors melded together like all the pieces in a puzzle (take that simile!). So I made the same salad again on Tuesday, just to be sure, and snapped away…it is a beauty…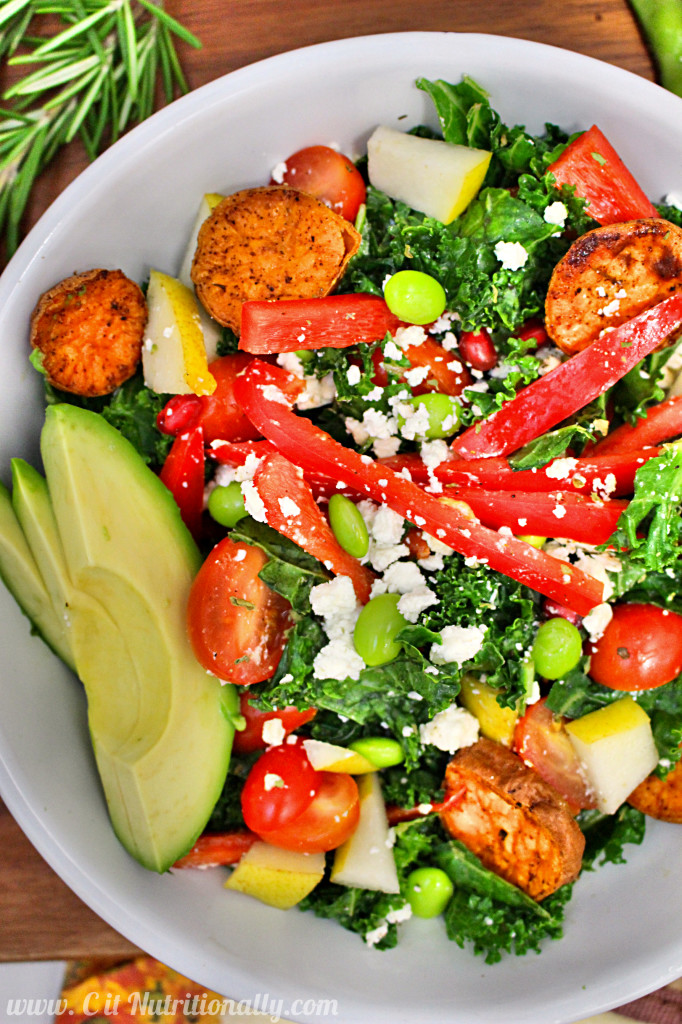 This Mediterranean-inspired kale salad is bursting with fall flavors, with nearly everything but the kitchen sink!  Continue reading →