No longer is pasta dinner a carb-heavy meal that will leave you feeling sluggish! Try this protein packed healthy baked ziti for a simple and nutritious midweek meal!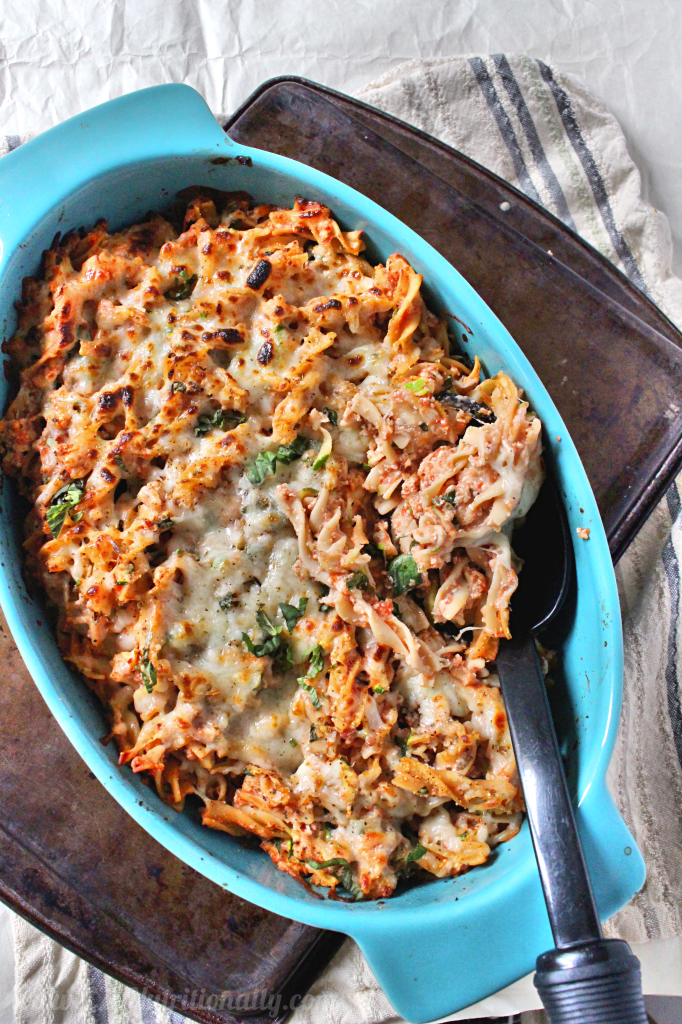 So let's talk about the wonderfully strange world of social media…
When I posted my Gluten Free Greek Pasta Salad a few weeks ago, a dietitian social media friend reached out on twitter saying I should try my recipe with Banza Pasta. Within minutes, the super cool peeps over at Banza Pasta replied to the tweet offering to send me some of their chickpea pasta. How could I refuse?!
But as a foodie, almost dietitian, and overall new food connoisseur, I was embarrassed that I hadn't even heard of Banza Pasta (insert monkey emoji covering its eyes). I quickly googled and couldn't believe this gem was hiding!
Now, I'm not one to typically eat out-of-the-box pasta because, well, I don't think there's anything too special about it, and I'd rather eat other whole grains with an earthier flavor or spiralize my way to deliciousness, but when pasta has a Nutrition Facts label like Banza's does, it's hard NOT to eat it…not to mention how deeelish it tastes!