This chopped summer salad is bursting with insane fresh flavors that scream late summer! Plus, you don't need to turn on your oven and can buy every ingredient in season now at the farmers market!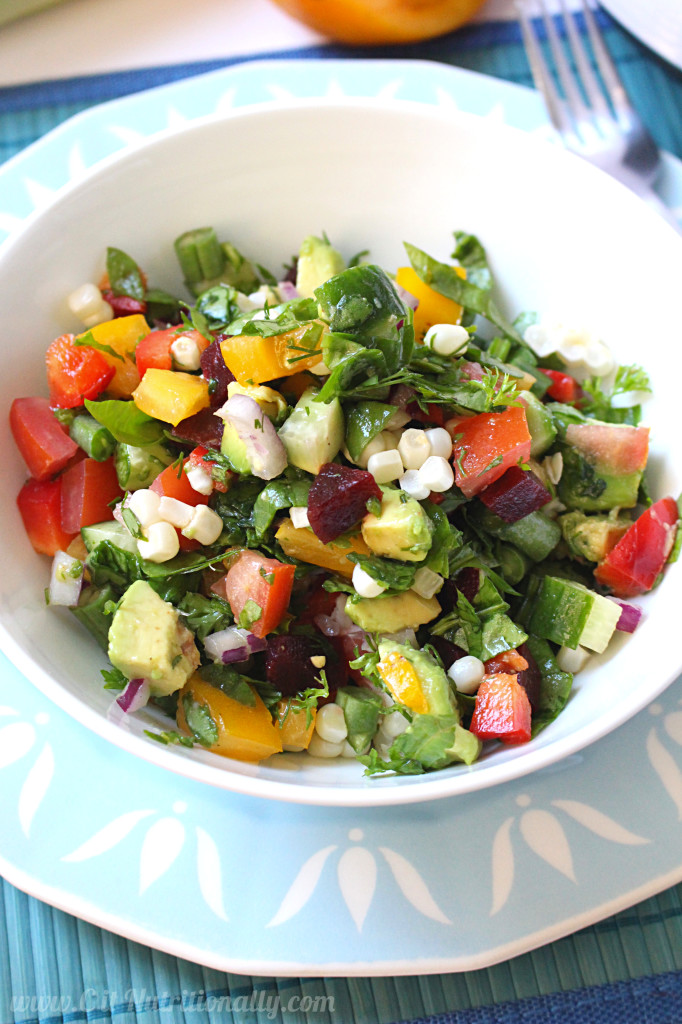 When I lived in Israel there were certain fruits (namely, blueberries) that I desperately missed because I literally could not buy them. Not even for a premium price…not even frozen! Zilch. Zero. Nada. 
At the time I didn't fully appreciate the fact that every morsel of produce I ate was locally sourced because I just wanted some bloobs to the face, but now I realize how lucky I really was.