Lightened up finger food perfection with a southwestern twist — Baked Avocado Egg Rolls filled with creamy avocado, black beans, corn, and more in a crispy, yet fat-free, shell!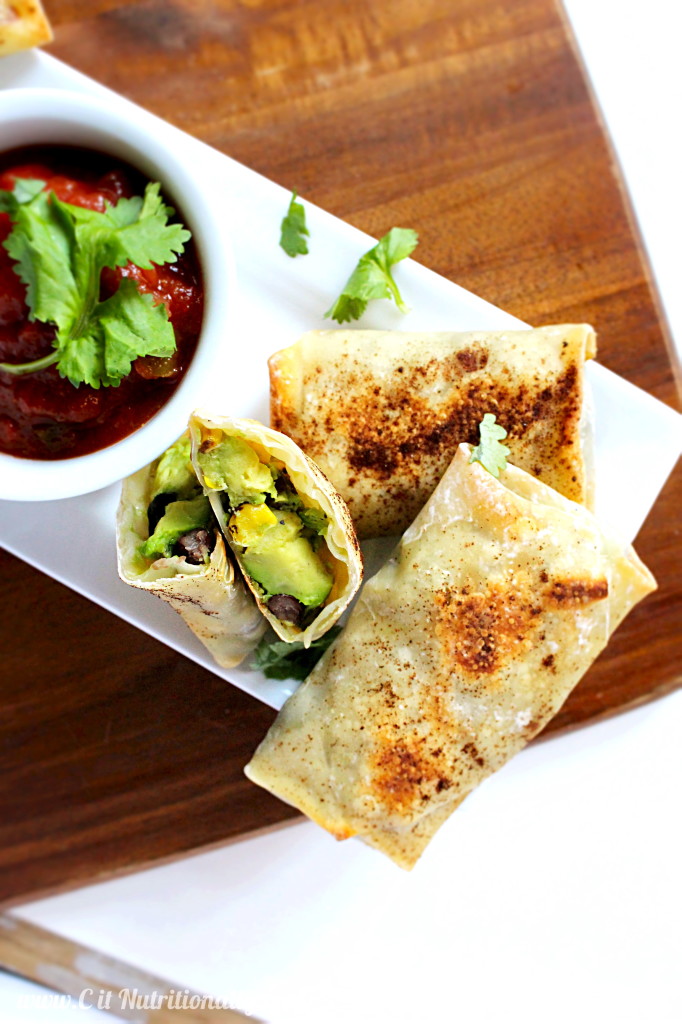 My older brother's high school calculus teacher made 5% of his grade an organized binder/notebook. My brother is intelligent, capable, a talented pianist…hell, he's getting his MBA at Wharton…
>>proud sister<<
…but one thing he cannot do is categorize, sort, and simplify…three skills he needed for his notebook. Being the kind sister that I am, I helped him organize his binder, one piece of paper at a time, until it was flawless! While my college roommate may disagree due to the constant pile of clothes on my desk chair, making and keeping a schedule, sorting papers, and knowing my calendar like the back of my hand are three coveted traits of mine.
Today is the first day of school and I already have all of exams on my calendar through May…yeah, like that! I'm a PLANNER. My fellow food bloggers know how important it is to make a plan/schedule of posts and stick to it as much as possible because it makes blogging THAT much easier. 
Well, I'm not so good TERRIBLE at organizing/scheduling/planning blog posts. I have a looooong list of recipes I want to make and when I should make them, folders on my computer separating blog posts by month…and yeah, notsomuch. Apparently my brain has a limitation on it's organizational capacities and well, I need to be organized for school and work, so it's like saying nah nah nah nah for blogging. 
{{sticking my tongue back at ya, brain}}