Are you looking to include more fish in your diet? This Easy Dijon Baked Salmon is SO simple and takes just minutes for you to make, plus packs a ton of flavor!
Gluten Free, Grain Free, 15 Minute Meals, Dairy Free, Egg Free, Soy Free, Nut Free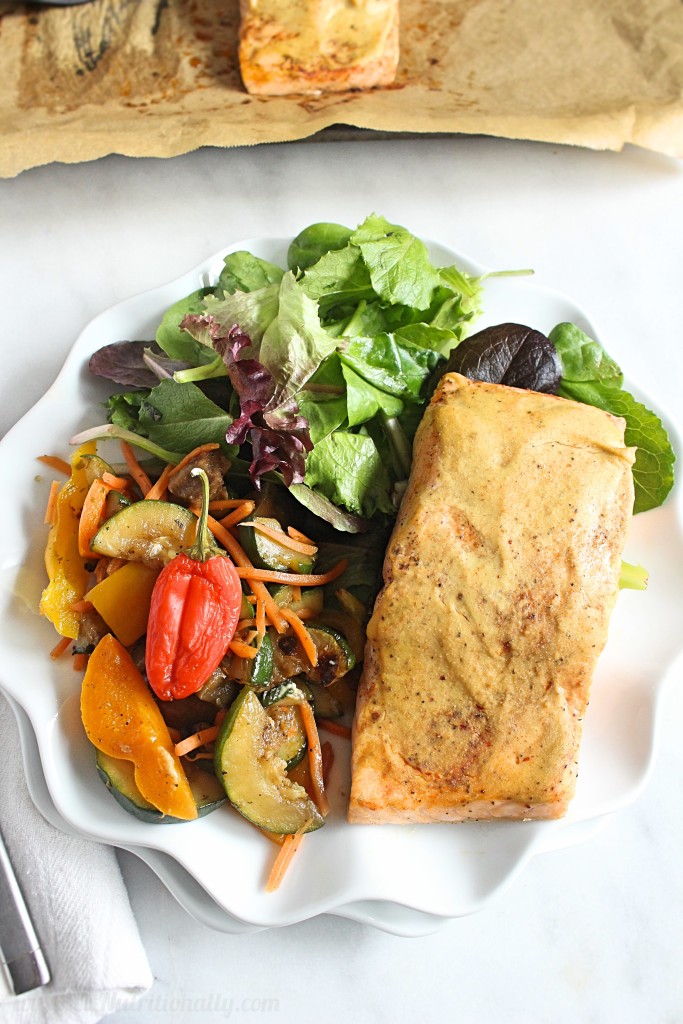 Ok my friends… I think I accidentally made my FAVORITE salmon recipe ever! I've been craving salmon like it's going out of style lately… so I've been honoring my cravings and eating salmon a few times weekly.
And let me tell you… you're going to be just as obsessed soon. This Easy Dijon Baked Salmon is the BEST. EVER. Promise!