Silky smooth chocolatey goodness, this chocolate sunflower seed butter has NO refined sugar, making it perfect for breakfast or a snack, but it's still sweet enough as dessert. Plus, it's free of the top 8 food allergens, making it a great nut-free Nutella alternative!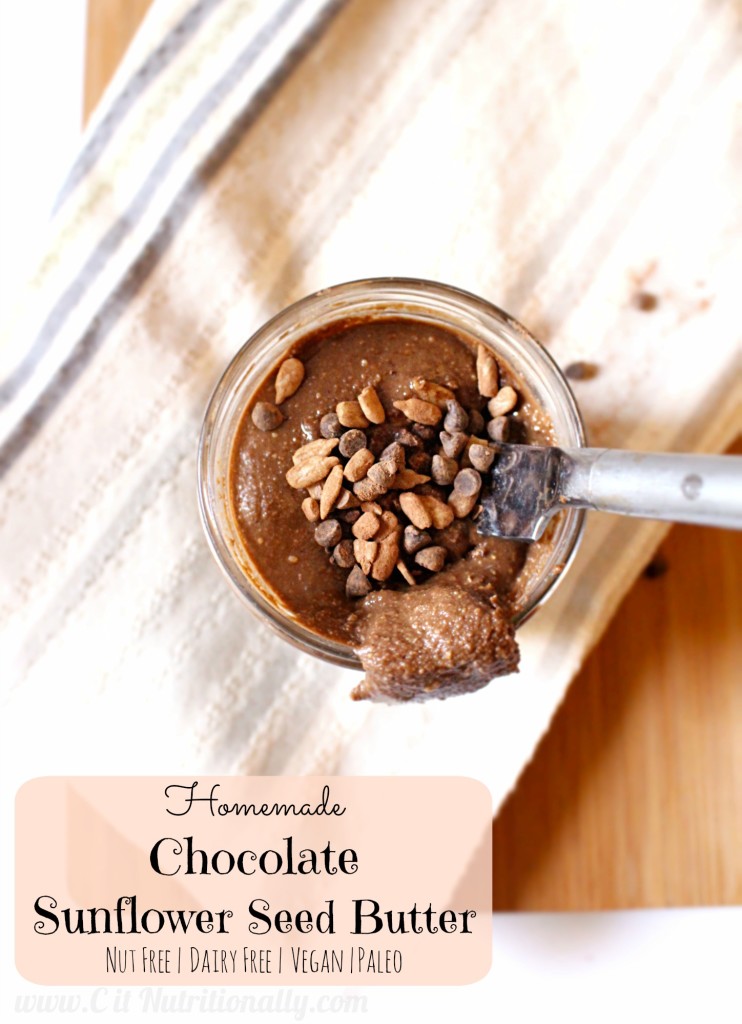 I have so much I want to tell you right now I don't know where to start!!
1. School's. Out. For. Suuuummmmmerrr!!!!!
(until my one summer class starts, but we'll ignore that!)
2. BBQ season is almost here!!!! weeeee!
3. CHOCOLATE.
4. Seriouslyyyy CHOCOLATE!
5. It's Recipe Redux time!!!