Use a handful of ingredients you likely have in your fridge, wrap up a deliciously nutritious lunch with these Easy Collard Wraps… leftovers included!
Gluten Free, Grain Free, High Protein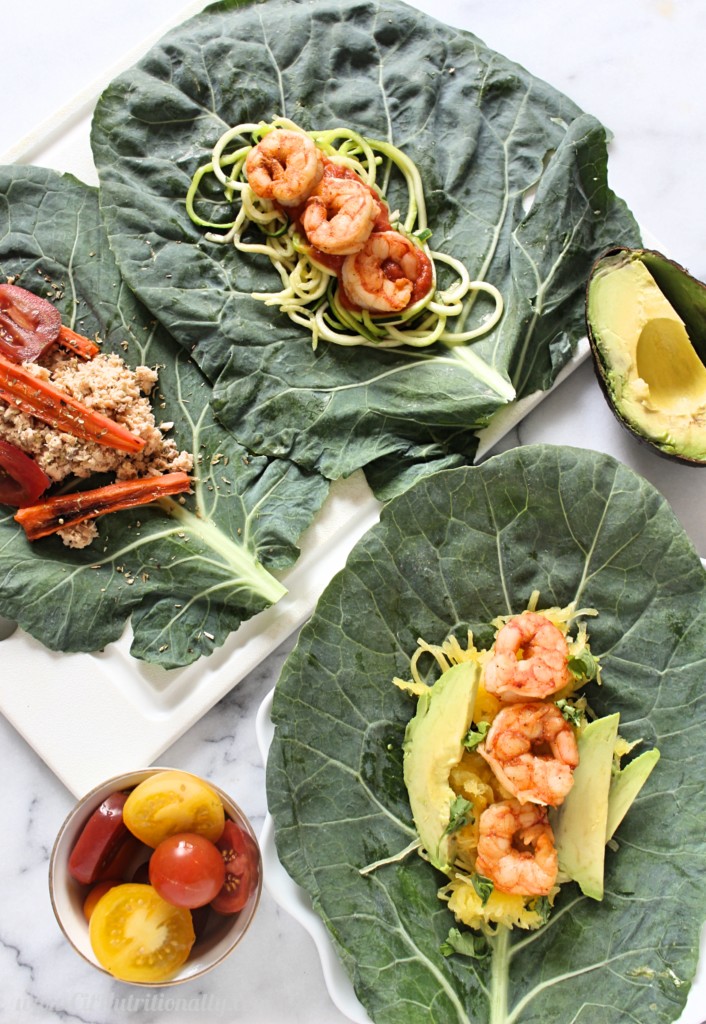 Last week, I spent a lot of time thinking about my health. If you follow me on Instagram, then you know I drove down to Maryland with my parents for my annual health check up at the National Institutes of Health. Although I'm in great health now, it wasn't always the case (more on my health journey coming soon).
I used to take my health for granted, and it wasn't until after experiencing some of my own health struggles that I realized the value of being healthy. Which is part of the reason I became a dietitian in the first place – to help others get and stay healthy through food!