Heyyyoooo!
How ya doin' after that 3-day weekend? I must say that I didn't quite have the relaxing 3-day weekend I would've hoped for since I was traveling late last week, but that's OK! I had some super exciting meetings and I'm SO excited for things to come! Are ya with me?!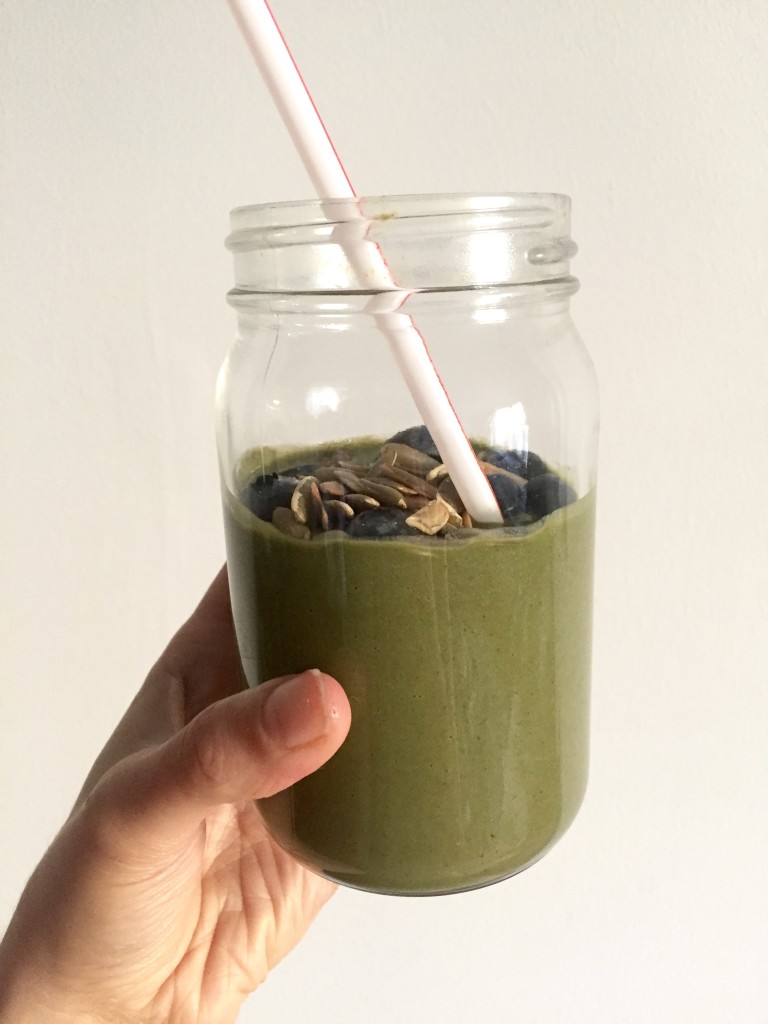 And not to mention the enormous response I got to Sunday's post ((Why You Need to Drop the Diet Mentality)). If you struggle with all or nothing thinking when it comes to what you eat, you're not alone. You should read this. And get help if you need it. That's what dietitians are here for. ((call me!)).
Soooo needless to say I was invigorated on Monday morning and got down to werk… with my very veggie green smoothie in hand (new combo, guys!).