Moist and pancake-like, this Skillet Protein Pancake is baked right in your cast iron skillet, loaded with protein and fiber, so you can start your day off on a deliciously nutritious note!
Gluten Free, Nut Free, Soy Free, Dairy Free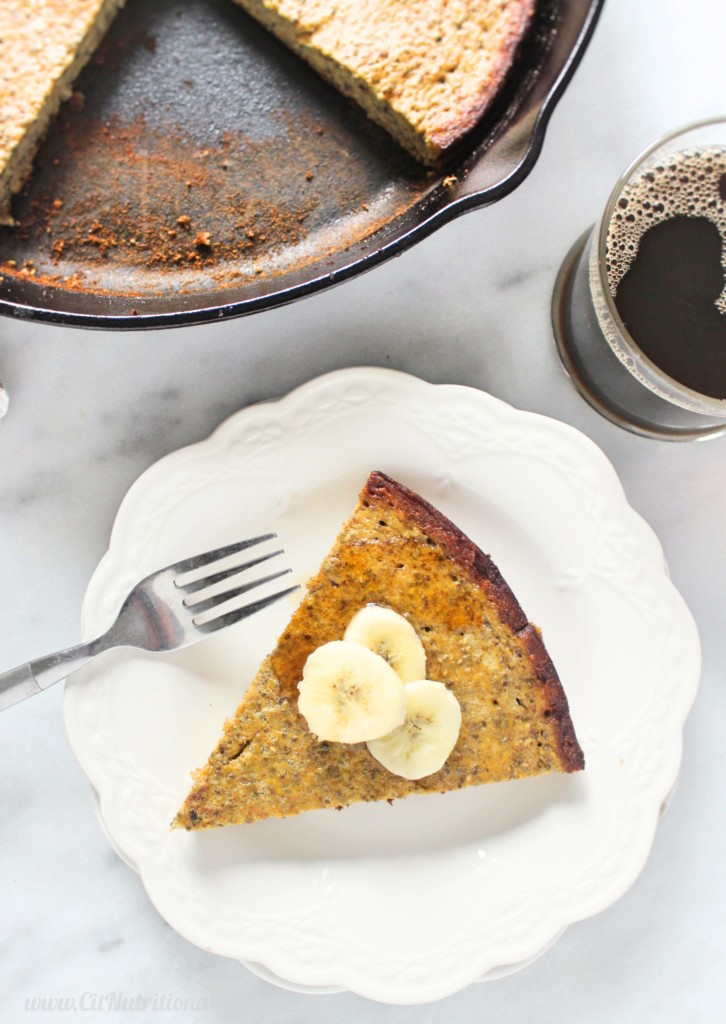 Breakfast can be one of the hardest meals of the day for some to balance nutritious, delicious, not too heavy in the morning, easy enough on the go… you get the picture! Breakfast also happens to be my favorite meal of the day, which is why I love sharing tons of new recipes with y'all that make breakfast a teensy bit easier in your life!
Well, recently I've been going through a protein pancake phase. But sitting by the stove making pancakes can be too time consuming for a daily meal (at least for moi, because as much as I like breakfast, I also like those extra 10 minutes of sleep!).
To solve my breakfast conundrum (first world problems right here), I used my handy dandy new cast iron skillet (affil link) and decided to make a humongous BAKED protein pancake right in my skillet — a Skillet Protein Pancake!