Lemony, savory, and fresh are just three words to describe this so so simple 10 Minute Lemon Cauliflower Rice with a hummus dressing that's the perfect side dish to add to your lunch or dinner bowl!
Gluten free, Paleo, Grain free, Nut free, Whole 30 approved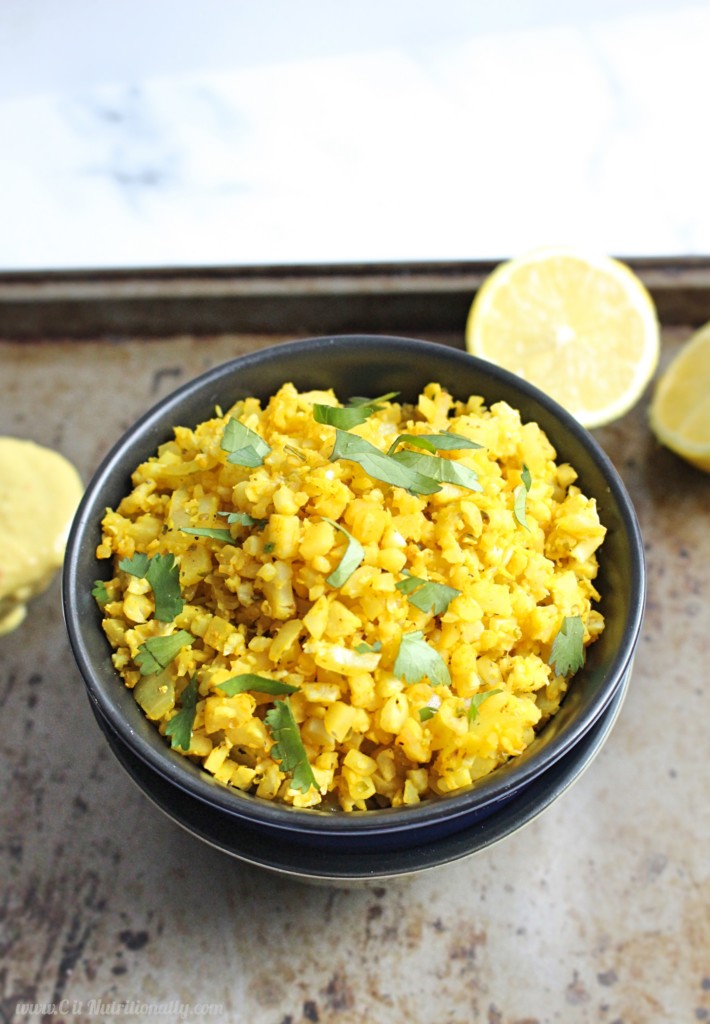 Did you eat a little too much chocolate last night? I could say there's no such thing but we all know that's not true… #chocolatecoma. Well, no worries because I TOTALLY have a refreshing, bright, fiber-filled, healthy, recipe for you today. And yes, you can make it in 10 MINUTES!
Let's dive into my 10 Minute Lemon Cauliflower Rice with Lemon Hummus Dressing.
Ohhhh yeahhhhh!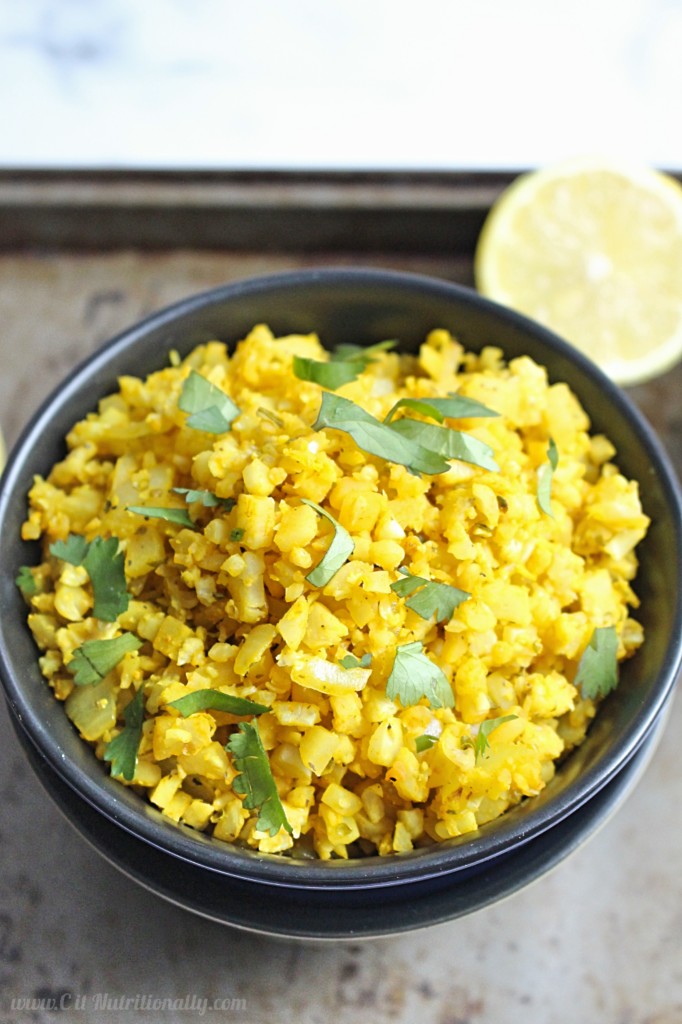 But I must say I was totally reluctant to the whole cauliflower rice craze because, well, can cauliflower taste like rice?
I happen to think the answer is a big whopping NO…
BUT I value cauliflower rice for what it is… a way to add more veggies to your meal, fill up with fiber, and a fun new way to eat cauliflower. Because to be honest, I was always on team broccoli when we're talking tree-lookalike veggies. #truth
This 10 Minute Lemon Cauliflower Rice is…
DELISH
Bright
Full of lemon flavor
Filling
Vegan
Grain free + Gluten free
Full of FIBER
Whole 30 approved + paleo (without the dressing)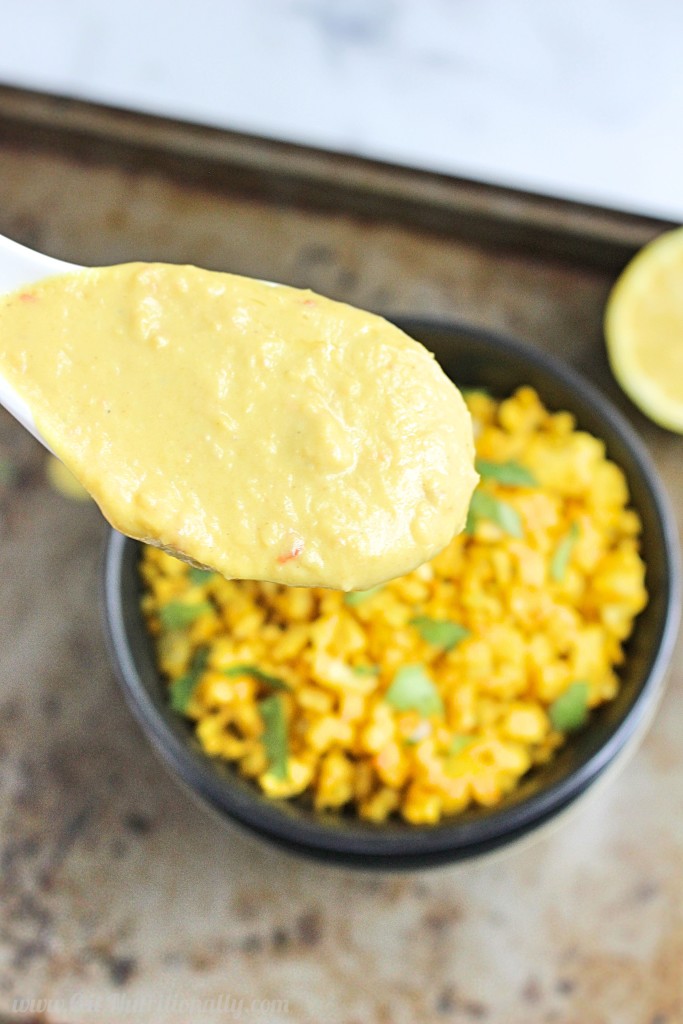 And let's talk about this creamy dressing… It's full of bright lemon flavor with extra protein and fiber because the base of the dressing is HUMMUS! Make your own hummus (this is what I used), use store-bought hummus… whatever floats your boat!
But make this side dish because YUMMM-O!
10 Minute Lemon Cauliflower Rice with Hummus Dressing
Ingredients
For the Lemon Cauliflower Rice:

1 teaspoon extra virgin olive oil
1/2 cup yellow onion, finely diced
1 garlic clove
2 cups cauliflower rice
1/4 teaspoon turmeric
1/4 teaspoon oregano
Salt and freshly ground black pepper, to taste (suggest at least 1/8 teaspoon each)
1 teaspoon lemon juice
1 teaspoon lemon zest
1 tablespoon chopped fresh parsley

For the Lemon Hummus Dressing:

2 tablespoons hummus
1/2 tablespoon olive oil
1/4 teaspoon lemon juice
1/4-1/2 teaspoon turmeric
Pinch of red chili flakes
Instructions
In a large saute pan over medium heat add olive oil, onion and garlic and saute until softened and almost translucent, about 5 minutes.
Add cauliflower rice, turmeric, oregano, salt and pepper and lemon juice and mix to combine. Continue to cook for an additional 5 minutes, until cauliflower just begins to soften.
While the cauliflower rice is cooking, make the dressing. Combine all dressing ingredients in a small bowl or mason jar and mix vigorously until completely combined. Set aside.
When the cauliflower rice is soft, but still with some bite, remove from heat, mix in lemon zest and toss in hummus dressing until cauliflower rice is completely coated. Garnish with parsley. Enjoy warm or cold!
Notes
Nutrition Facts (for entire recipe): 209 calories, 13g fat, 163mg sodium, 20g carbohydrates, 6g fiber, 7g protein
http://citnutritionally.com/10-minute-lemon-cauliflower-rice/
Don't forget to PIN IT…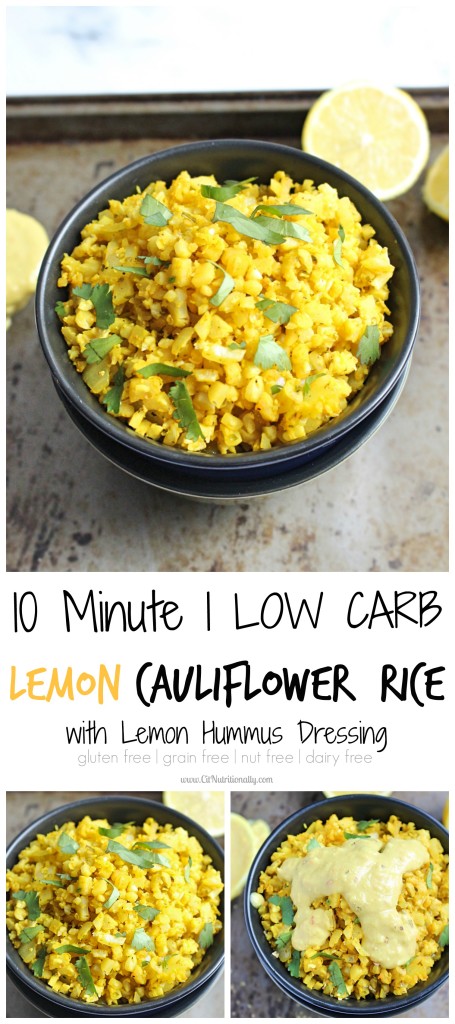 Happy cauli ricing! 
XO

Let's get social!
Facebook: C it Nutritionally
Twitter: @ChelseyAmerRD
Instagram: @CitNutritionally
Pinterest: ChelseyAmer