Make breakfast the easiest meal of the day with these 2 Ingredient Egg Muffins — full of protein and fiber to keep you full all morning long! 
Gluten Free, Dairy Free, Nut Free, Soy Free, Grain Free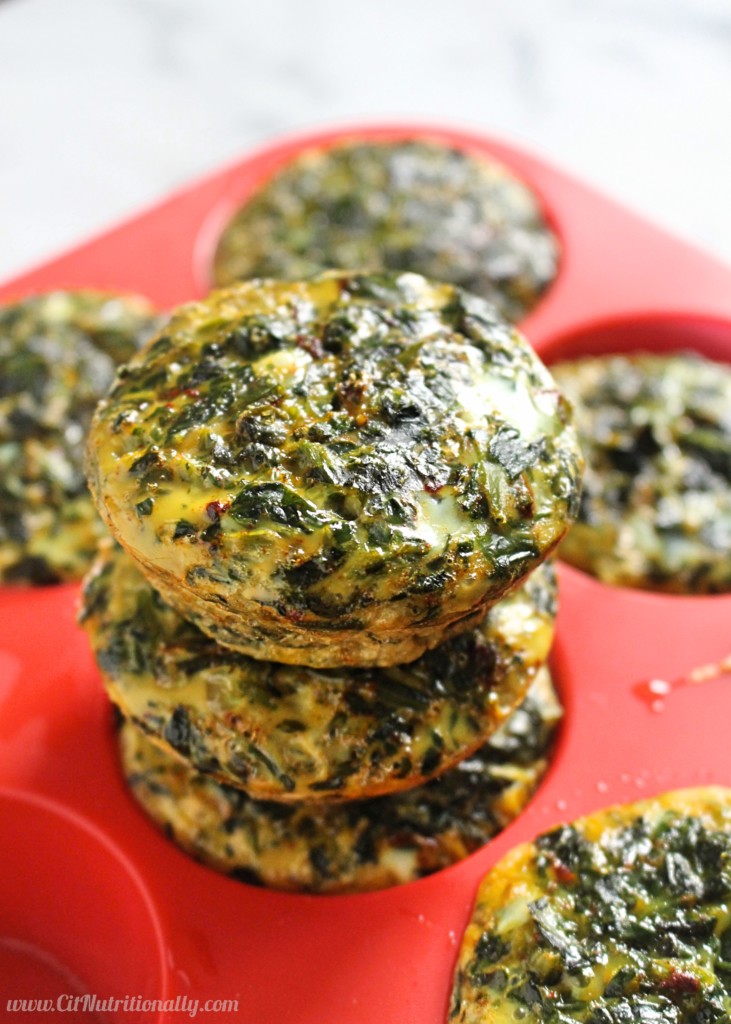 I spent this past weekend celebrating my bachelorette party (and surprise bridal shower), right here in NYC, and had SO. MUCH. FUN! My sister-in-law, besties, and mom planned such a "Chelsey" weekend, and I was absolutely blown away by their attention to detail! Going into the weekend, all I knew was to show up at 11am on Saturday morning, in workout clothes, and bring a small suitcase with several outfit changes (I was given a more detailed packing list). After that, I knew NOTHING!
I may not be the best at surprises (shocker type A personality over here), but I figured it was only 36 hours, so I could handle it! And I'm SO glad I didn't know anything going into it!
I knew I would be exhausted when I came back home on Sunday, so I prepped ahead and had Fresh Direct (not sponsored) deliver groceries that afternoon. And the first thing I planned on making? These 2 Ingredient Egg Muffins.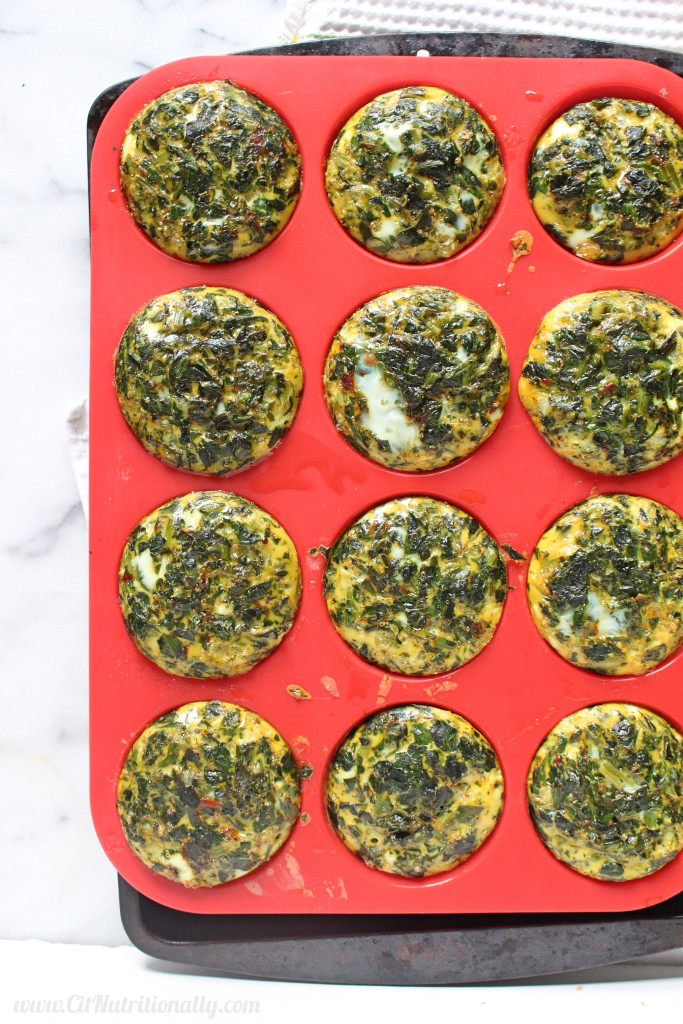 Because one surprise I never like is waking up on Monday without a delicious breakfast planned!
Even though the research is still out, I personally think breakfast is the most important meal of the day. It sets the tone for the remainder of your day.
I like to start my day with a protein and fiber-packed breakfast before work because it helps me….
Stay full for most of the morning,
Stabilize blood sugar to prevent any energy crashes,
Prevent chronic diseases like heart disease and diabetes,
Repair muscles after a morning workout,
Keep me (ahem) regular, 
Provide the building blocks for hormones and enzymes my body needs,
And much, much more!
Making eggs in the morning, however, is just not an option. I, personally, don't have to patience when I wake up hangry or am rushing to get to work after a morning workout to make an omelet or scrambled eggs. And sorry, but hard boiled eggs just don't do it for me (albeit a great option if you like them!).
That's why I made and shared my 3-Ingredient Frittata a couple of months ago. You can make it once early in the week and then have a portion every morning for an easy protein source. But sometimes having a cute little muffin is so much more fun…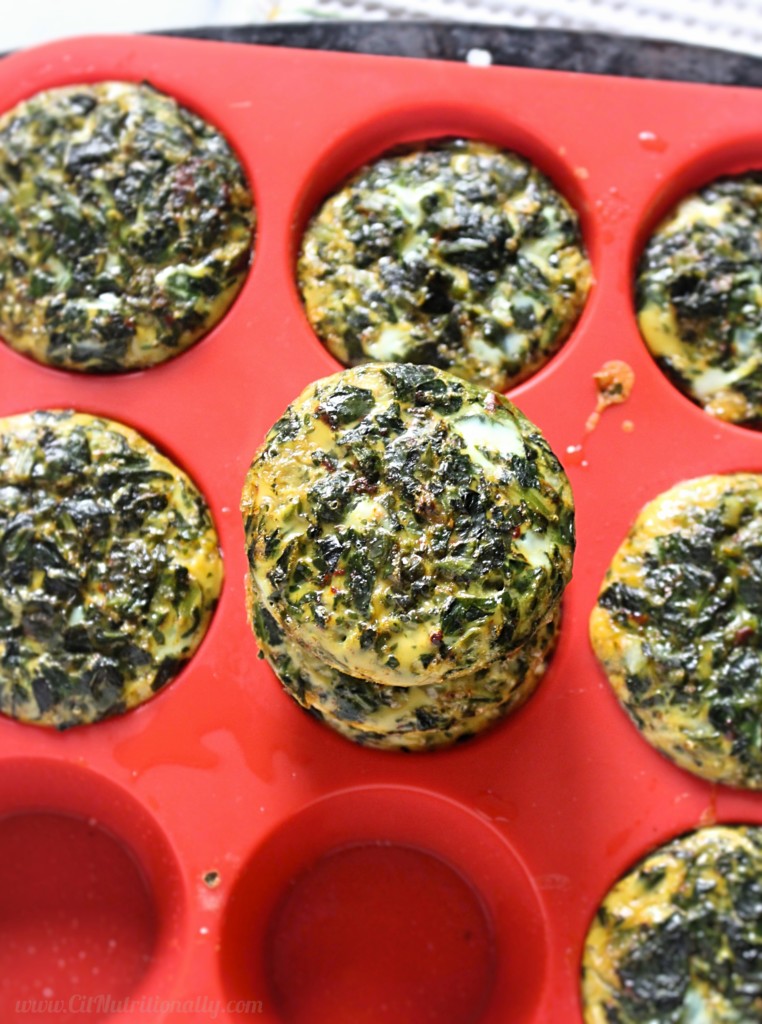 I now make these every week as part of my go-to food prep. Just look how often I eat them on my Instagram! I made these several times in a tin muffin pan, but half of my egg muffins stuck to the pan. I quickly ordered these silicone muffin tins on Amazon (affiliate link) and they just pop out with a tiny spray of oil (I use my Misto so I get to choose what oil I use).


Taking just 30 minutes on Sunday to have a delicious and nutritious breakfast that's satisfying is soooo worth it to help you feel your best!
These 2-Ingredient Egg Muffins are…
Easy to whip up
Made with only 2 ingredients!
Perfectly portioned to grab and go
Convenient
Delicious
Customizable with any veggies you have on hand
Inexpensive to make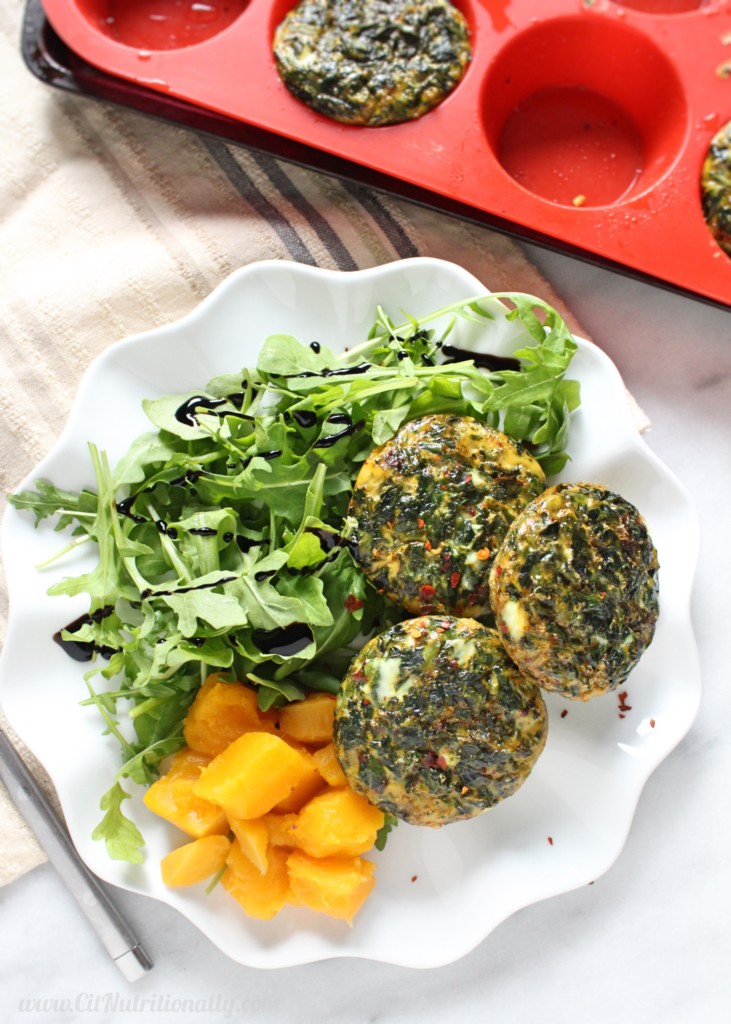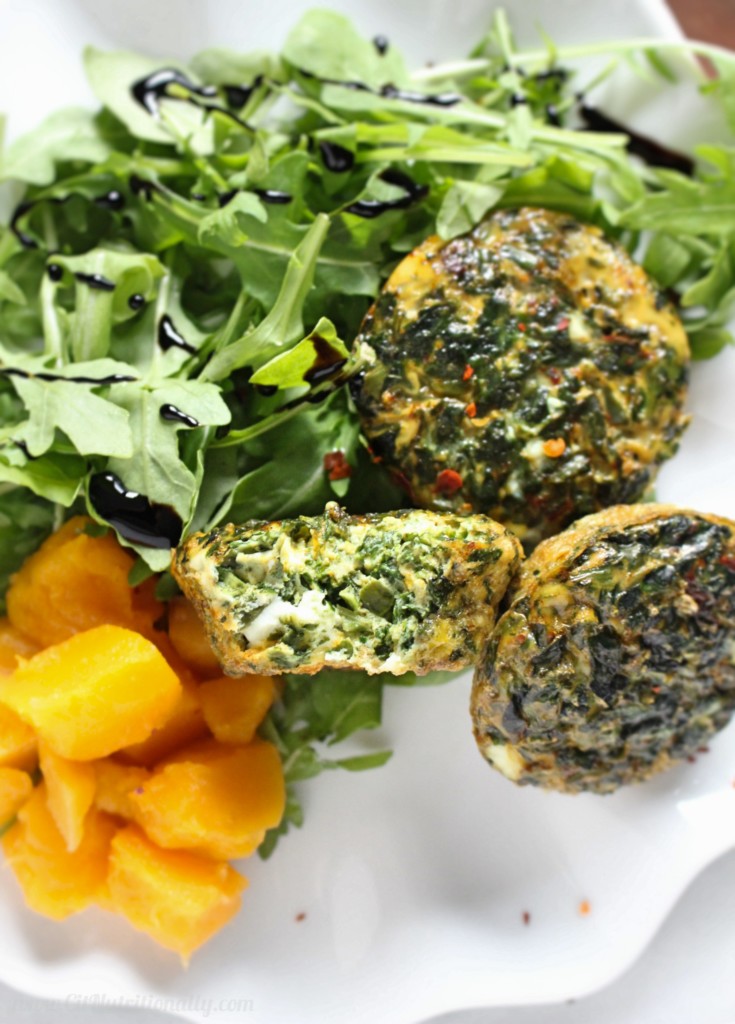 Ingredients
1 16 oz carton of organic egg whites (or 8 whole eggs)
1 10 oz package frozen spinach, thawed with excess water drained
Spices of your choice (I recommend salt and pepper, turmeric, oregano or garlic powder)
Oil for coating muffin tin
Instructions
Preheat oven to 350°F. Spray a silicone muffin tin with oil or nonstick spray, so well coated.
In a medium-sized bowl, whisk together egg whites with spinach. Add desired spices.
Pour egg mixture into muffin tin cups, almost to the top. You should be able to make 12 muffins.
Bake at 350°F for about 22-25 minutes, or until eggs are completely set.
Let cool and remove from tins.
To reheat, you can microwave for about 30 seconds.
http://citnutritionally.com/2-ingredient-egg-muffins/
Don't forget to PIN IT…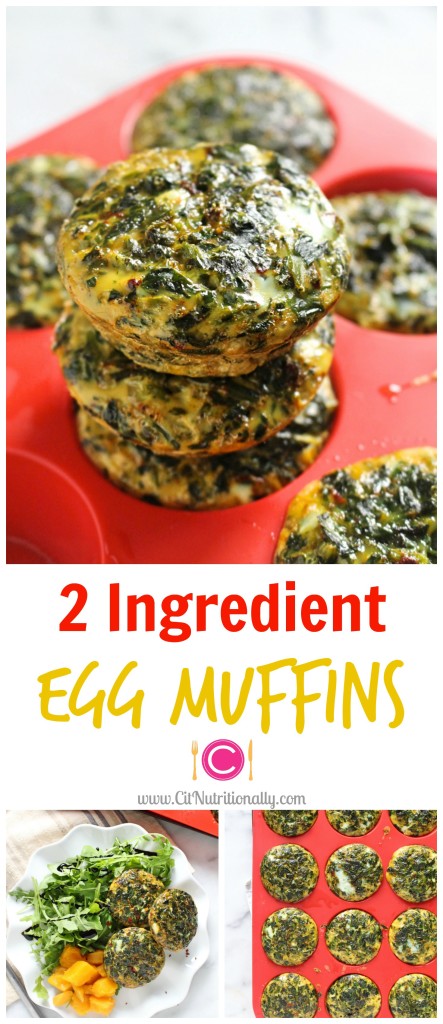 Hope you have an egg-cellent week!


XO

If you want to stay connected or you make something from C it Nutritionally I would LOVE to see your creations! Tag me or use the hashtag #CitNutritionally!
Let's get social! 
Facebook: C it Nutritionally
Twitter: @ChelseyAmerRD
Instagram: @CitNutritionally
Pinterest: ChelseyAmer