Summer might be around the corner, but SPRING is here NOW! These 5 farmers market picks are at their freshness peak so you'll reap the most nutrition!
RUN! Don't walk!!!! 
(Kale's in season too!)
Here are the perfect produce for SPRING:
1. Asparagus season gets me super excited because these lean, green stalks can be grilled, roasted, blanched and fit in so many recipes. They help keep your digestive track healthy with inulin, contain over 100% of your daily value of vitamin K, and they're packed with antioxidants (selenium and vitamin E).
P.S. Did you know that to optimize their nutrition, you should store asparagus standing up, with the ends wrapped in a damp paper towel, in your fridge until you use them???
The salad below contains asparagus AND beets, plus QUINOA (another year-round favorite) and greens! Toss with olive oil and lemon juice! So spring fresh!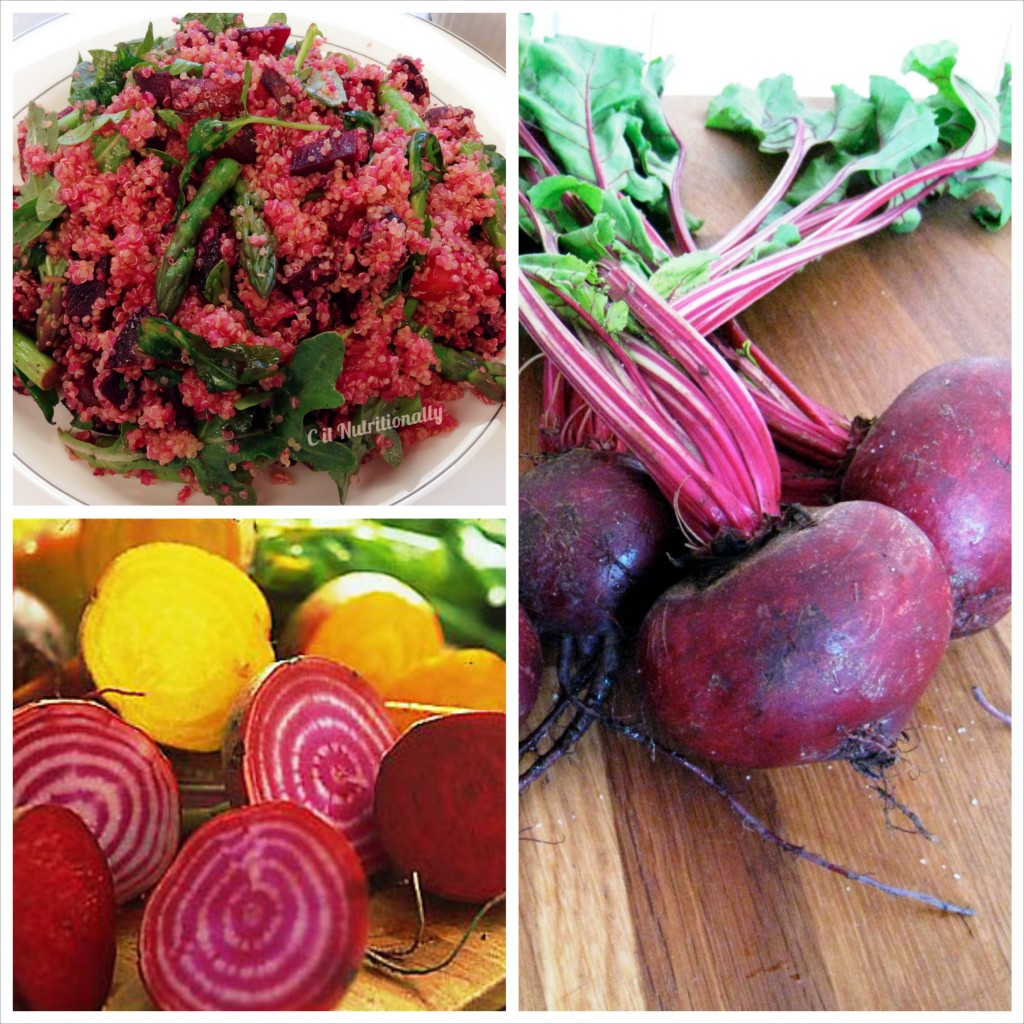 2. Beets, golden or ruby, can stain your hands and track dirt into your house, so clearly not one of the cleanest vegetables, but this sweet root packs a hefty nutritious punch…fiber, vitamin C, antioxidants, and more!
**Beware that beets can turn your urine pink…so before you freak out, think about what you ate in the previous 24 hours!
3. Ramps are a diamond in the rough! In season only April through June, a part of the leek/onion/garlic family, and of the most exclusive veggies on the market, ramps' wild flavor goes perfectly in an omelet, sauteed with greens alongside your favorite piece of fish, or mixed into a glorious bowl of zucchini linguine (or plain ol' pasta!). Packed with fat-soluble vitamins A and E, be sure to eat ramps with some healthy fats (avocado, olive oil, etc). Ramp enthusiasts claim they boost immunity, lower cholesterol, and fight cancer, but true scientific evidence is still out!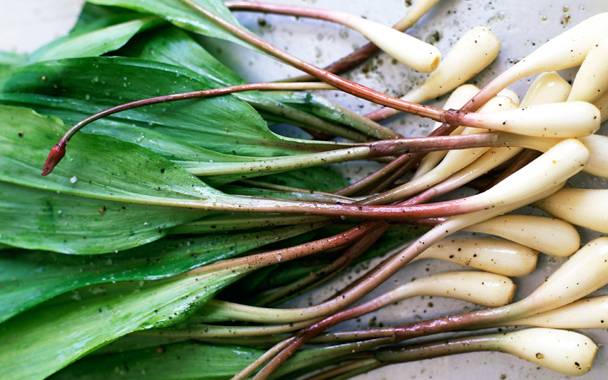 4. Papaya. Enzymes in papaya are known to aid digestion, so if you experience any gastrointestinal upset, try adding papaya to your morning smoothie to ease symptoms. This tropical fruit is also packed with vitamin C, vitamin A, and a good source of potassium, folate, and fiber! (Pictured below on the right-hand side of the plate!)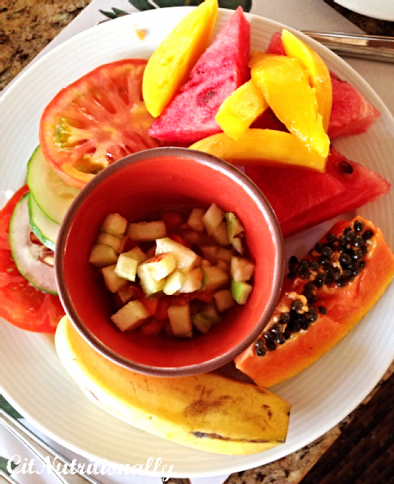 5. Strawberries (and rhubarb….I predict a naturally sweet pie!!). Strawberries are low calorie, full of fiber and juicy vitamin C! Compounds in strawberries have also been shown to protect you from the sun too (but don't forget your SPF!).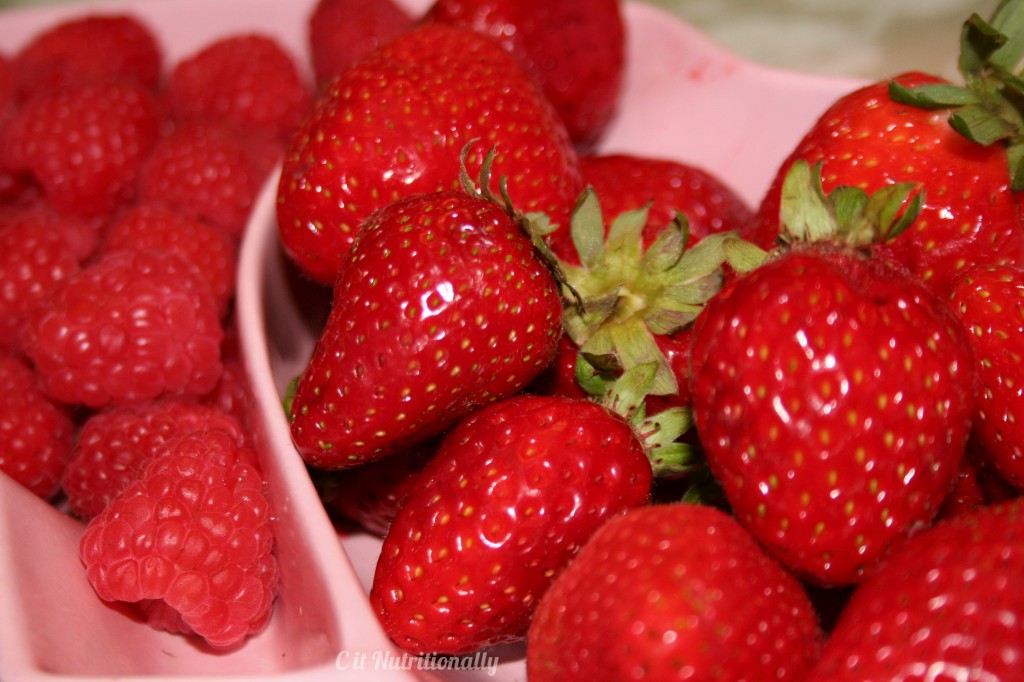 What are you picking up at your market today??
XO