25 avo-tastic guacamole recipes just in time for Cinco de Mayo! Because who doesn't L.O.V.E. guacamole?!? Scroll below to find a winning combination you will enjoy…all #MeatlessMonday-approved!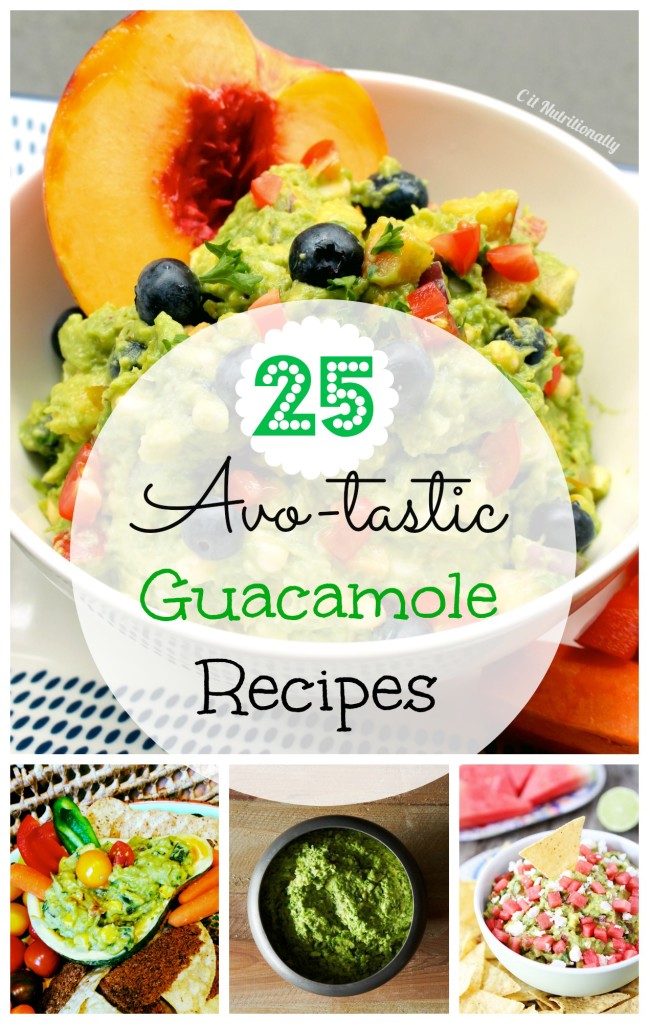 Do you know what tomorrow is?! Only one of the best holidays, like, EVER…Cinco de Mayo!
While I'm rather partial to a classic, chunky guac (see my basic quick recipe below!), dressing up this Mexican staple is such fun. The rather bland (how dare I say that!) flavor of avocado makes it the perfect canvas to create a masterpiece. So with tomorrow being the most avo-tastic holiday of them all, it's a great time to get guac-y with it. 
Because who doesn't LOVE guacamole?!?! 
And if you don't, #cantsitwithus.
Just kidding. But for realz! 
Here are 25 of the most avo-tastic guacamole recipes…((in my rather small, yet totally [in]significant, opinion))…
Guacamole with Extra Veggies
Edamame Guacamole via Coffee and Quinoa
Roasted Red Pepper Guacamole via Clarks Condensed
Smashed Pea Guac with Cilantro, Ginger, and Lime via Food 52
Sweet Potato Guacamole via Regan Jones, RD + Healthy Aperture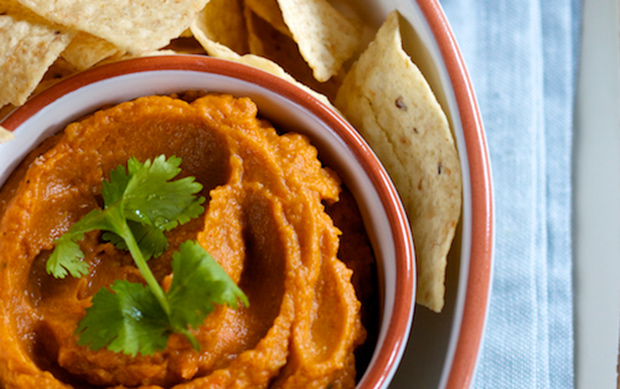 Broccomole via Domestic Fits
(because the avopocalypse is coming…)
Roasted Tomato and Feta Guacamole via Joy The Baker
Green Goddess Guacamole via Kitchen Konfidence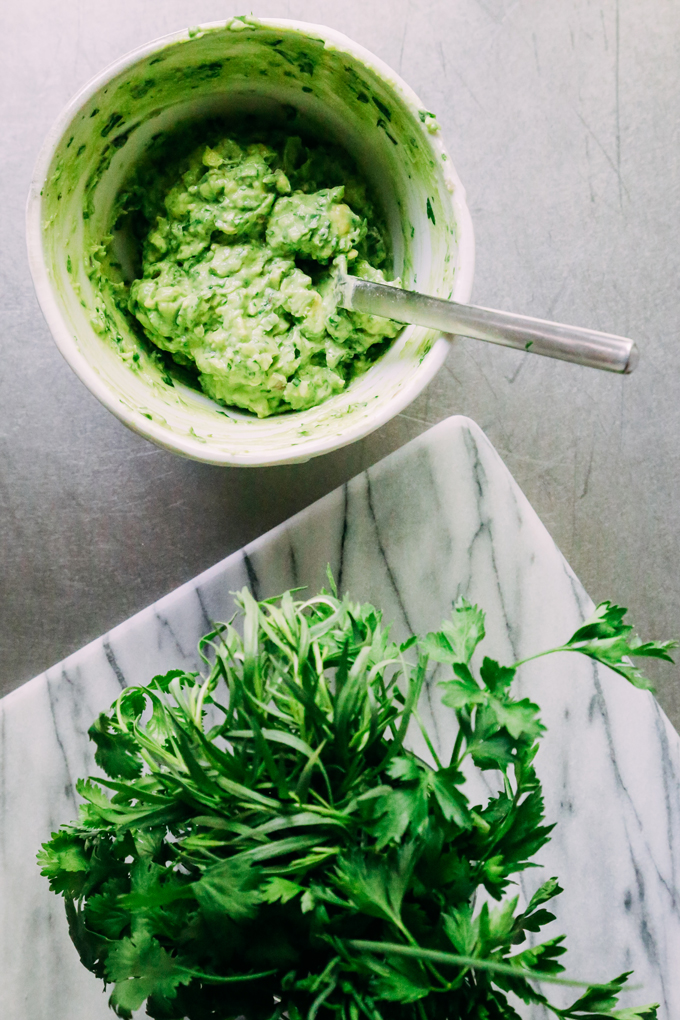 Guacamole with Fruit 
Summer Guacamole via C it Nutritionally
Apple Fennel Guacamole via Who's Hungry
Pina Colada Guacamole via Closet Cooking
Mango and Mint Guacamole via Rachael Ray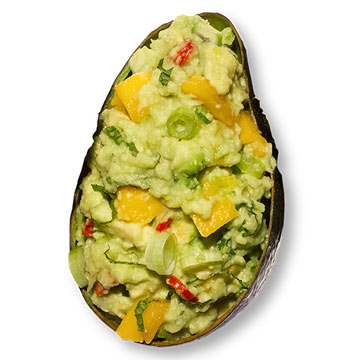 Lemon Basil Guacamole via Food and Wine
Strawberry Guacamole via Love and Olive Oil
Pear and Pistachio Guacamole via Food Network UK
Watermelon Feta Guacamole via Two Peas and Their Pod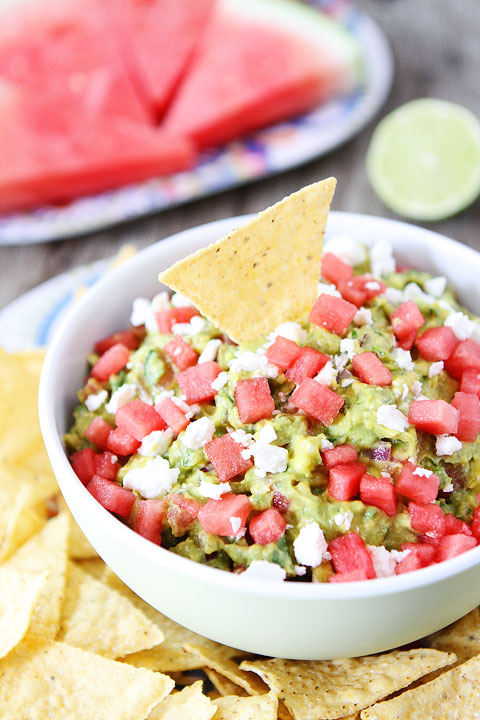 Why didn't I think of that? Guac Recipes
Margarita Guacamole via California Avocados
Pumpkin Seed Guacamole via The Latin Kitchen
Guac-Humm-mole via Bonnie Taub-Dix
Spicy Queso Fresco Guacamole via What's Gaby Cooking
Grilled Guacamole with Parmesan and Basil via Cannella Vita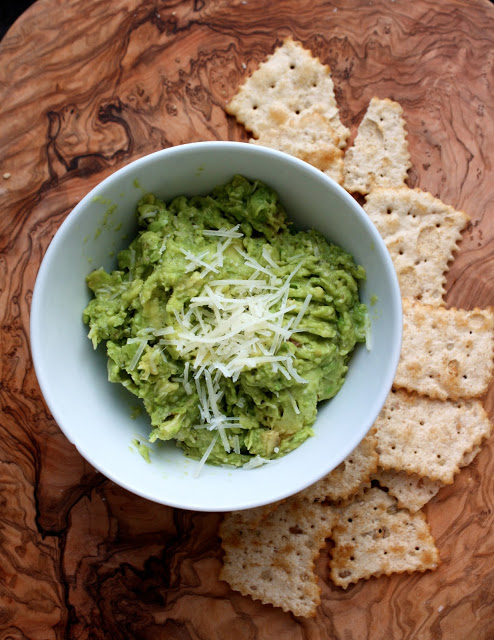 Avocado Feta Guacamole via Simply Scratch
Italian Guacamole via Gimme Some Oven
Spicy Sesame Guacamole via Rachael Ray
Chocolate Guacamole via DAMY Health
My Chunky Guacamole…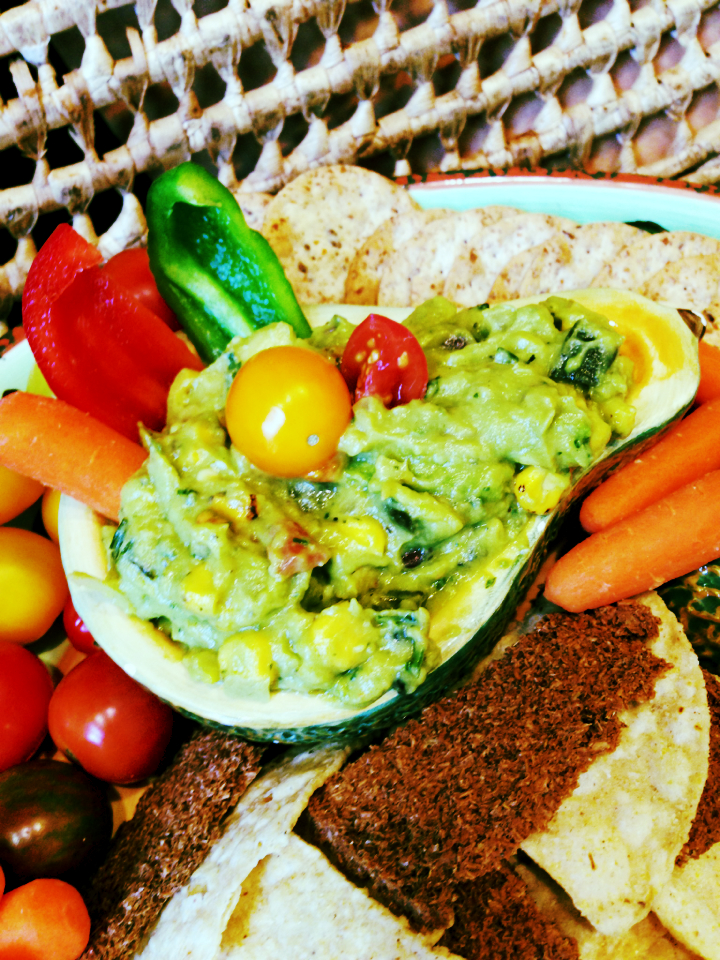 Chunky Guacamole
Author:
Prep time:
Total time:
A classic guacamole recipe on the chunkier side. Bite into Cinco de Mayo any day of the year! Vegan, gluten free, dairy free, vegetarian, paleo
Ingredients
2 medium Hass avocados, flesh only
¼ cup red onion, chopped
¼ cup tomatoes, chopped
1 jalapeno, deveined and deseeded, finely chopped
¼ cup corn
¼ cup black beans
1 small clove of garlic, finely minced
½ teaspoon salt, (adjusted to taste)
¼ teaspoon black pepper
1 teaspoon chili powder
Dash cumin
Juice from 1/2 lime
2 tablespoons cilantro
Optional: Hefty pinch red chili flakes or cayenne pepper (more to taste)
Instructions
In a medium-sized bowl, mash avocados with a fork to a chunky consistency.
Add onion, tomatoes, jalapeno, corn, beans, garlic, spices, lime, and cilantro, and mix until thoroughly combined. Adjust spices to taste.
Serve immediately. Enjoy!
So what creative mix-ins will you add to your guac tomorrow?! 
Feliz Cinco de Mayo!!!!

XO