Passover is approaching! To help my fellow Passover-observing vegetarians out, I've rounded up 25 Vegetarian Kosher for Passover meals to throw into your rotation.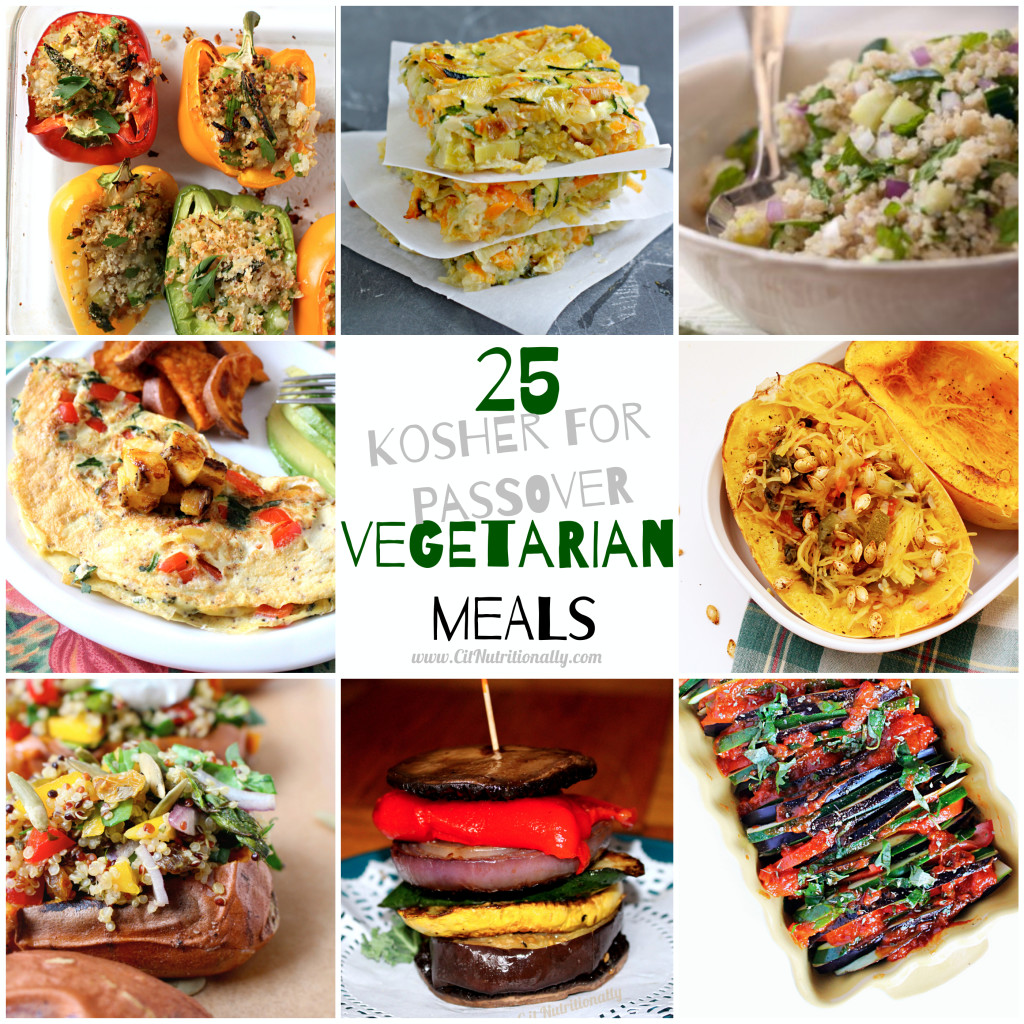 Next Friday starts the eight-day long Jewish holiday of Passover, during which one may not eat  — the collective name for leavened products containing wheat, barley, oats, rye, or spelt. While going gluten free is trendy these days, this religious holiday is about way more than dietary changes.
Why no chametz? I'm no Hebrew school teacher, buuuttt…The Jews made a quick exit from slavery, leaving on their exodus from Egypt without having time to let bread rise. Therefore, Jews abstain from all leavened products – chametz – for the 8 days of Passover.
Personally, I'm not very religious, but I've loved the traditions of Passover since I was a little girl. I remember going to school with my matzo sandwich (because we couldn't eat leavened bread) and waking up to the smell of matzo brei every weekend. Nowadays, I look forward to the family time…and still all of the food that comes around once a year (like my mom's Apple Matzo Kugel…with such old pictures, oy!)!
But as a vegetarian, Passover these days is distinctly harder to navigate because SO many of my diet staples are no gos – no oats, no sunflower seeds (they're considered kitnyot, you can read more about it here), no legumes, and no soy. It's time to get creative!
To help my fellow Passover-observing vegetarians out, I've rounded up 25 Vegetarian Kosher for Passover meals to throw into your rotation. A few staples you'll see in these recipes that are KFP: quinoa (it's a seed!), sweet potatoes, coconut, squash, most vegetables, and eggs.
Read on…
Quinoa Stuffed Sweet Potatoes via C it Nutritionally
Citrus Beet Salad with Champagne Vinaigrette via RDelicious Kitchen
Greek Frittata via Nutritioulicious
Herb-Roasted Carrots with Avocado Dill Dip via C it Nutritionally
Warm Spring Salad (with Strawberries & Asparagus) via Oh She Glows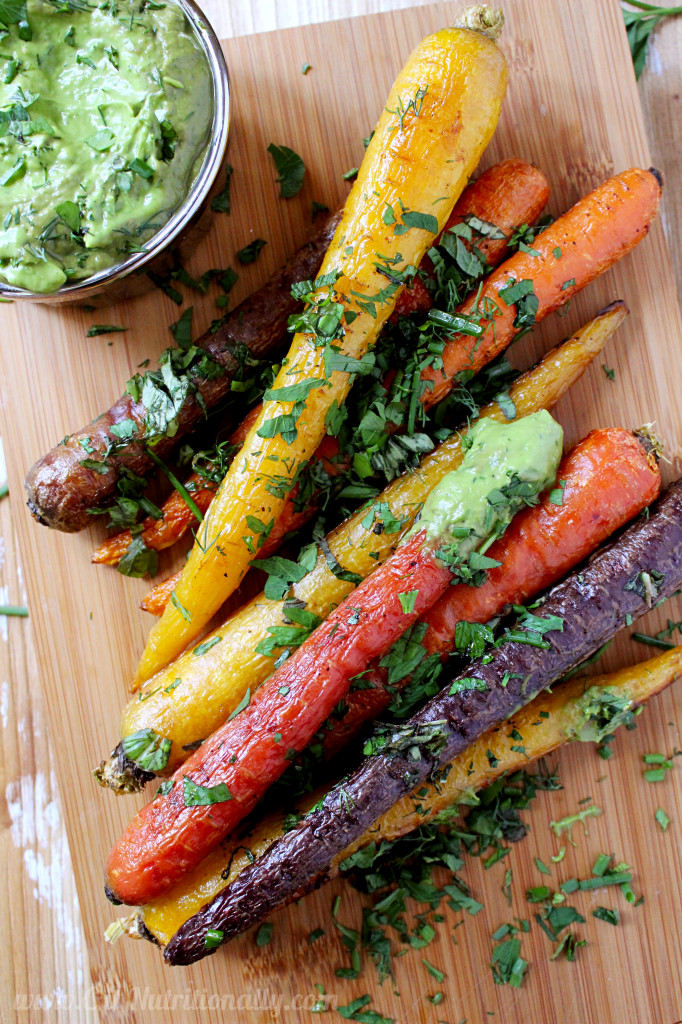 Vegan Baked Ratatouille via C it Nutritionally
Cauliflower Tortillas via Amuse Your Bouche
Grilled Eggplant Parmesan Stacks via The Lemon Bowl
Roasted Asparagus and Sweet Potato Noodles via Letty's Kitchen
Pumpkin Spice Sweet Potato Noodle Waffles (top with a fried egg for dinner!) via Inspiralized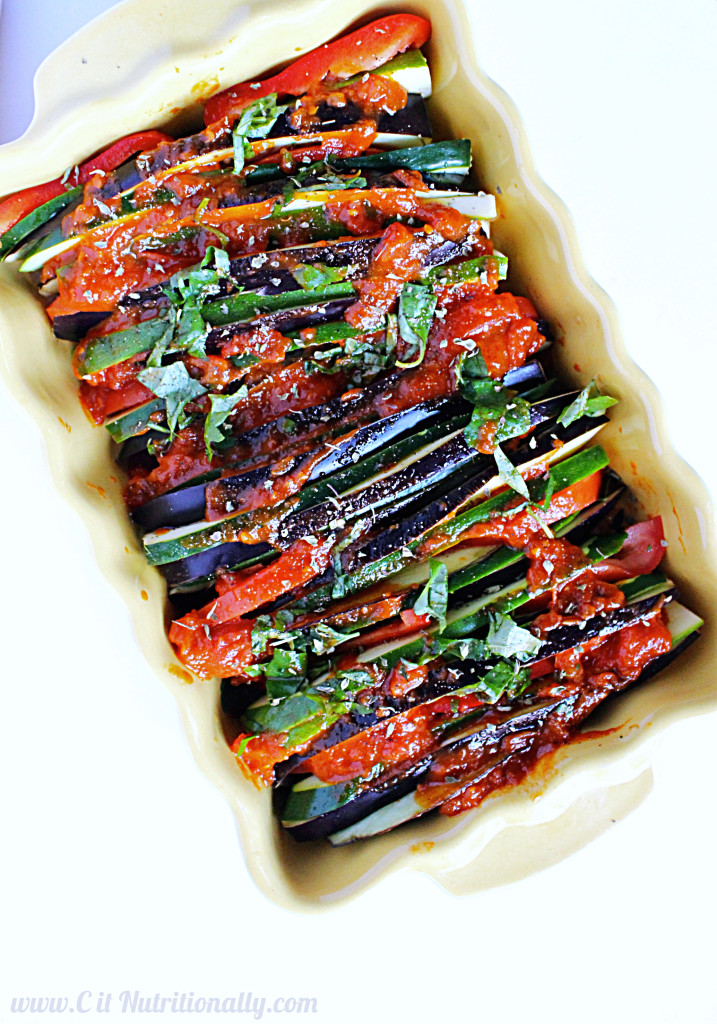 Almond Sweet Potato Flatbreads via The Lean Green Bean Blog
Roasted Vegetable Sandwich with Avocado Basil Aioli via Blissful Basil
Butternut Squash Noodles with Spinach and Mushrooms via Tasting Page
Quinoa Ratatouille via Making Thyme for Health
Spaghetti Squash Primavera via C it Nutritionally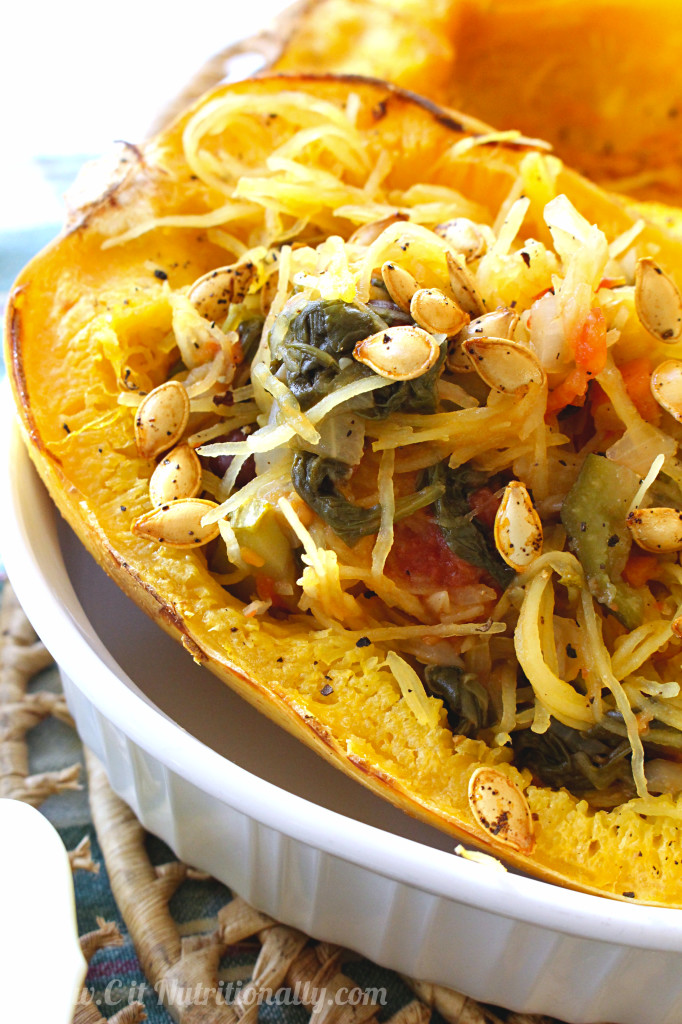 Quinoa Risotto with Roasted Mushrooms via Tori Avey
Roasted Delicata Squash with Quinoa Salad via Food and Wine
Super Green Quinoa Salad with Fresh Basil & Pistachios via With Food + Love
Asian Mushroom Matzo Ball Soup via What Jew Wanna Eat
Shaved Carrot Salad via C it Nutritionally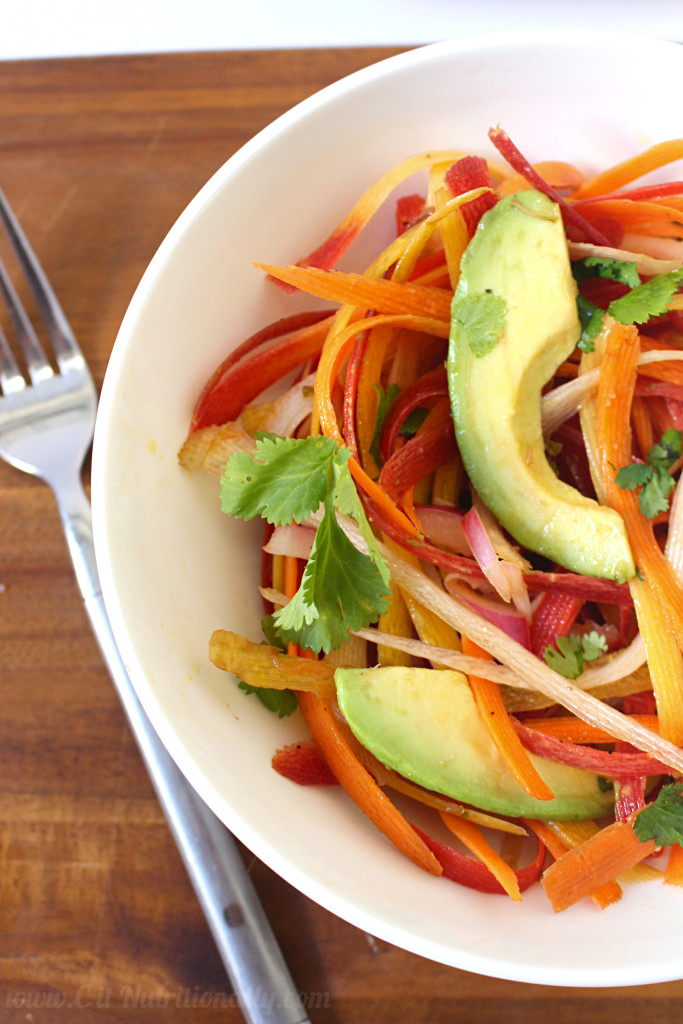 Vegetable Kugel with Caramelized Leeks via What Jew Wanna Eat
Minty Cucumber Quinoa Salad via Whole Foods
Veggie Fajita Spaghetti Squash Stir Fry (without the beans) via C it Nutritionally
Superfood Salad via The Foodie Physician
And how could I not include MATZO PIZZA via SkinnyTaste?!
Oh and don't forget to check out these 10 tips for great matzo ball soup…because you totally need some SOUPER soup at your Sedar!
And some dessert…try my 3-Ingredient Jelly Cups!
Happy holiday planning


XO