Happy FRI-YAY ya'll!!!
I don't know about you, but this week has been a busy one! Unfortunately I came down with a bad head cold, but plenty of kale, fluids, and sweat helped me quickly get back on my feet! Even better, I had frozen veggie soup and did a HUGE food prep at the beginning of the week, so I was prepared!
>>Follow my weekly food prep on Instagram!<<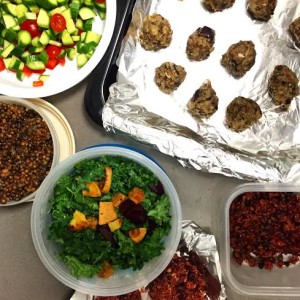 The first month of 2015 is almost over, so as part of my Fitness Friday series I've written this January, I'm sharing another workout with you to help get you motivated and MOVING! Unfortunately, todays post is biased for NYC and DC, but I'm 100% confident that this workout will be coming to a city near you SOON!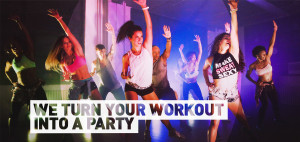 Today, I'm introducing 305 Fitness! 
I may have mentioned before that I love dancing so I wasn't worried about LOVING this new workout! 305 Fitness took NYC by a storm last year and they're only growing (you can check them out in Vegas January 24 & 25!).
What is it? 305 Fitness is a high-energy dance class with a live DJ and constant movement. It's different from a traditional dance class in that you're not learning formal choreography, but you follow the instructor's simple (ish) movements (jumping jacks, knee raises, plies, etc.). The 55 minute class begins with 30 minutes of heart-pumping dance cardio, then a short toning section focusing on arms or legs, followed by a "sprint" section (where you go all out for a short period of time) and then the class wraps up with some hip hop and cool down. Check it out for yourself…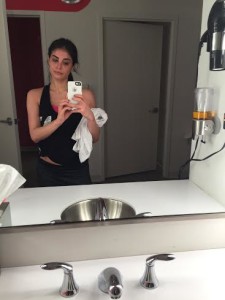 "Bomb moves. Sassy instructors. Booty-busting music" … now that sounds like a workout!
So far I've taken 4 classes at their NYC studio and have loved every one! Each instructor has their own style, so you can switch it up or stick with your tried and true favorite. The music is never the same because there's a LIVE DJ right in class with you mixing up tracks and flashing the lights. Before attending 305, I'd never been to such a fun dance party before 10am!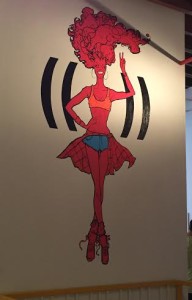 So let's get moving people! #MakeSweatSexy