I cannotttt believe I'm saying typing this "top recipes of 2015" list already! I feel like it was just yesterday I was declaring my Greek Bean Burgers the #1 C it Nutritionally recipe of 2014!
As crazy as it is, another 365 days have gone by, another 60 original recipes have been published, 8 recipe roundups (that's it?!), 8 Fitness Friday posts and over 24 tips and tricks articles!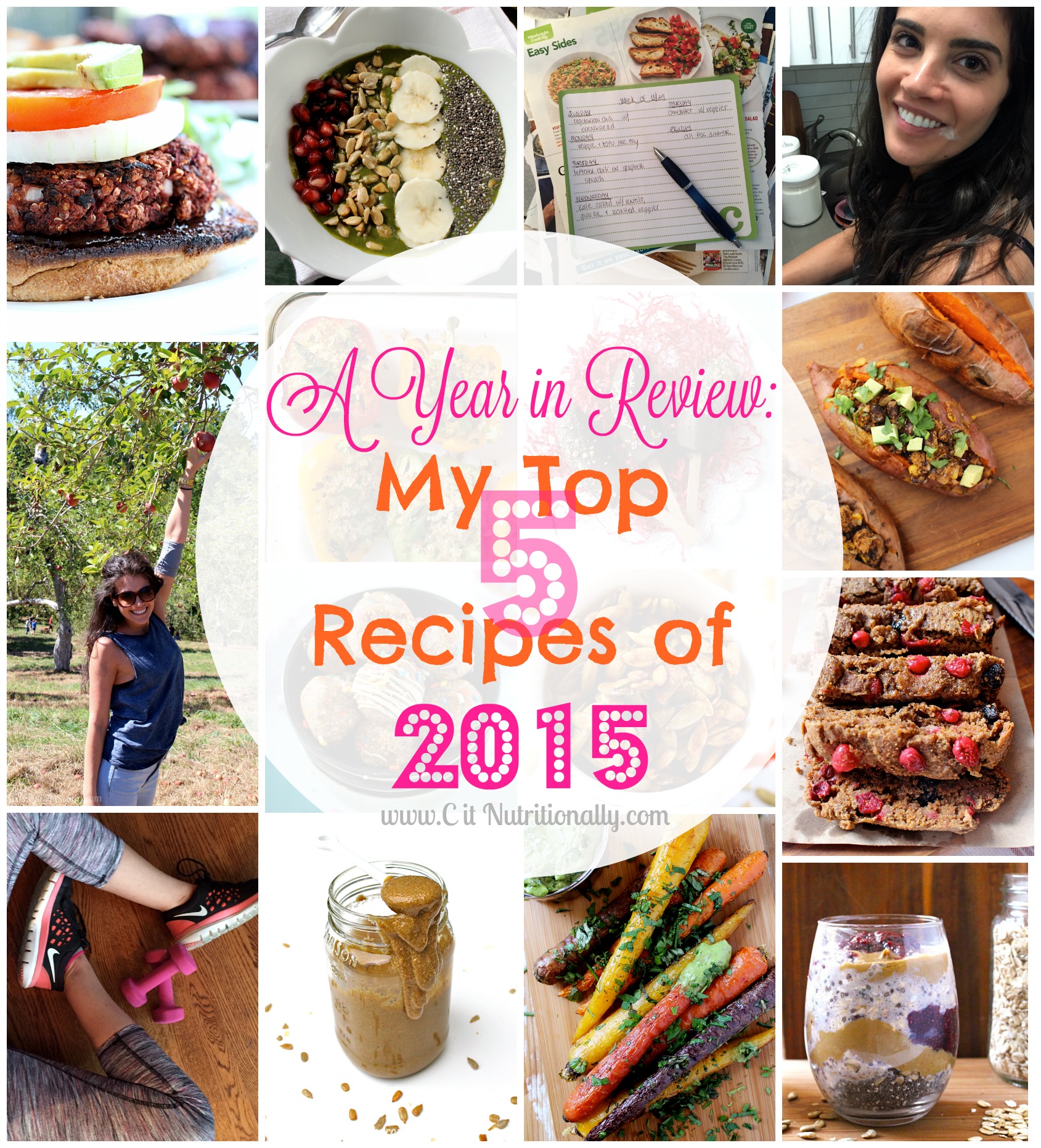 Even though C it Nutritionally is over 2 years old, C it Nutritionally got a HUGE makeover at the beginning of the year, which led to a lot of firsts…
In January I started my Fitness Friday series, which I look forward to developing more in 2016. Plus, I figured out how to make my own sunflower seed butter, and that was LIFE-CHANGING! February marked the beginning of FISH playing a larger role in my diet…and my energy has been up ever since! (Have you tried my Salmon Avocado Burgers or Shrimp Tacos??)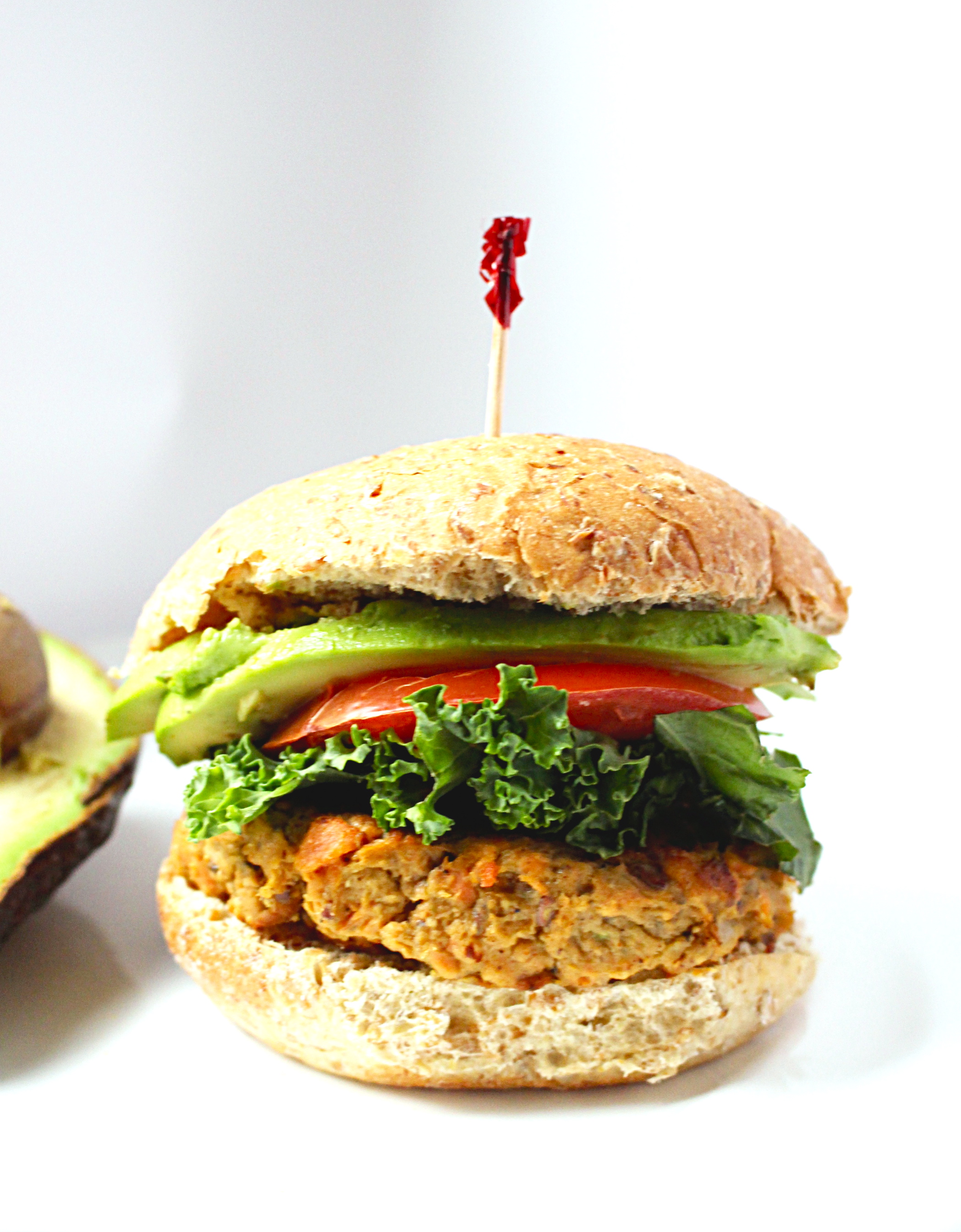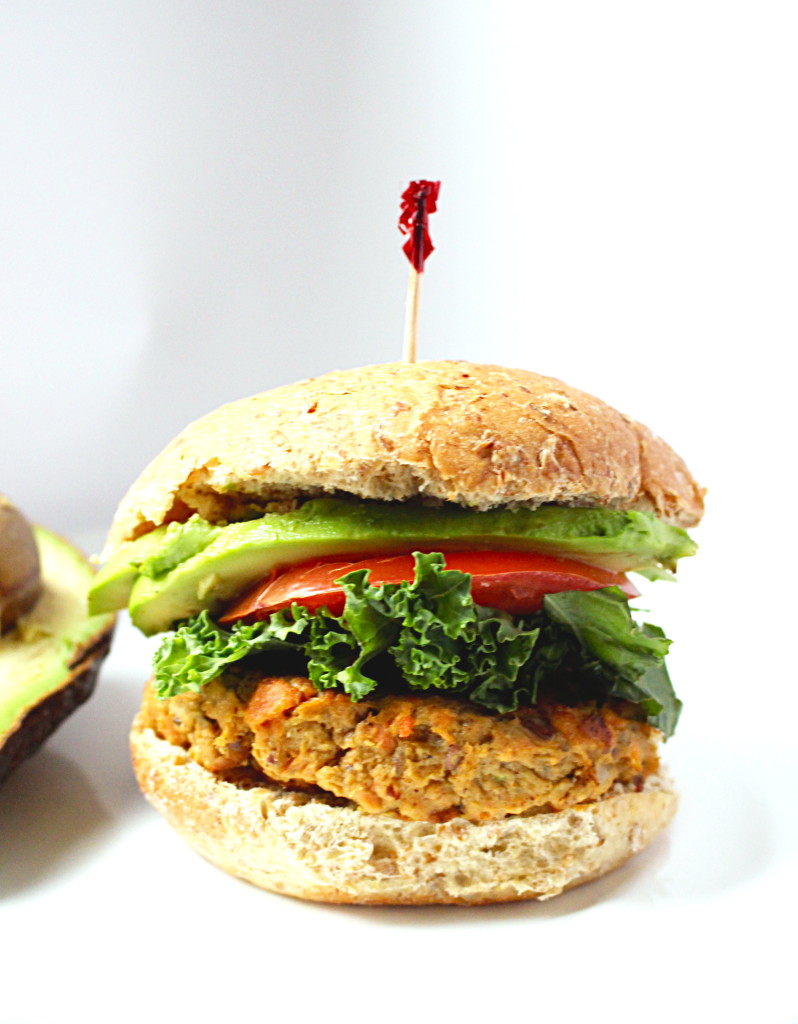 In March I joined The Recipe Redux and published meaningful articles like The Meaning of Food and The Perfect Diet? in honor of National Nutrition Month. In April I published my first article for Elite Daily warning you about the avo-pocalypse and in May I tried to dispel calorie myths in 5 Things You Don't Know About Calories, along with 40 tips for managing food allergies.
Once the summer rolled around, I showed you how to host a meat-free BBQ that even your carnivorous friends would love with my Quinoa Beet Burgers and tried to show you how healthy foods can taste good. Plus, I shared how I found out I was accepted into NYU's Dietetic Internship! I also thought about how the health community can be so judgmental.
But then it was fall, my dietetic internship began, and sometimes it felt like stuff hit the fan…but not before I shared all of this AWESOME advice for dietetic interns from RDs. I'm still in awe that nearly every RD I reached out to responded in such a thoughtful and genuine way (thank you!!!)! Now that I'm halfway done with my internship, the advice has DEFINITELY come in handy!
I started my What I Ate Wednesday series in September, which is still a mess sometimes, but I've gotten some really great feedback from ya'll, so thanks! This fall was also marked with some serious meat-free love from Men's Fitness and in November I published the most recipes of any month of the year (7!).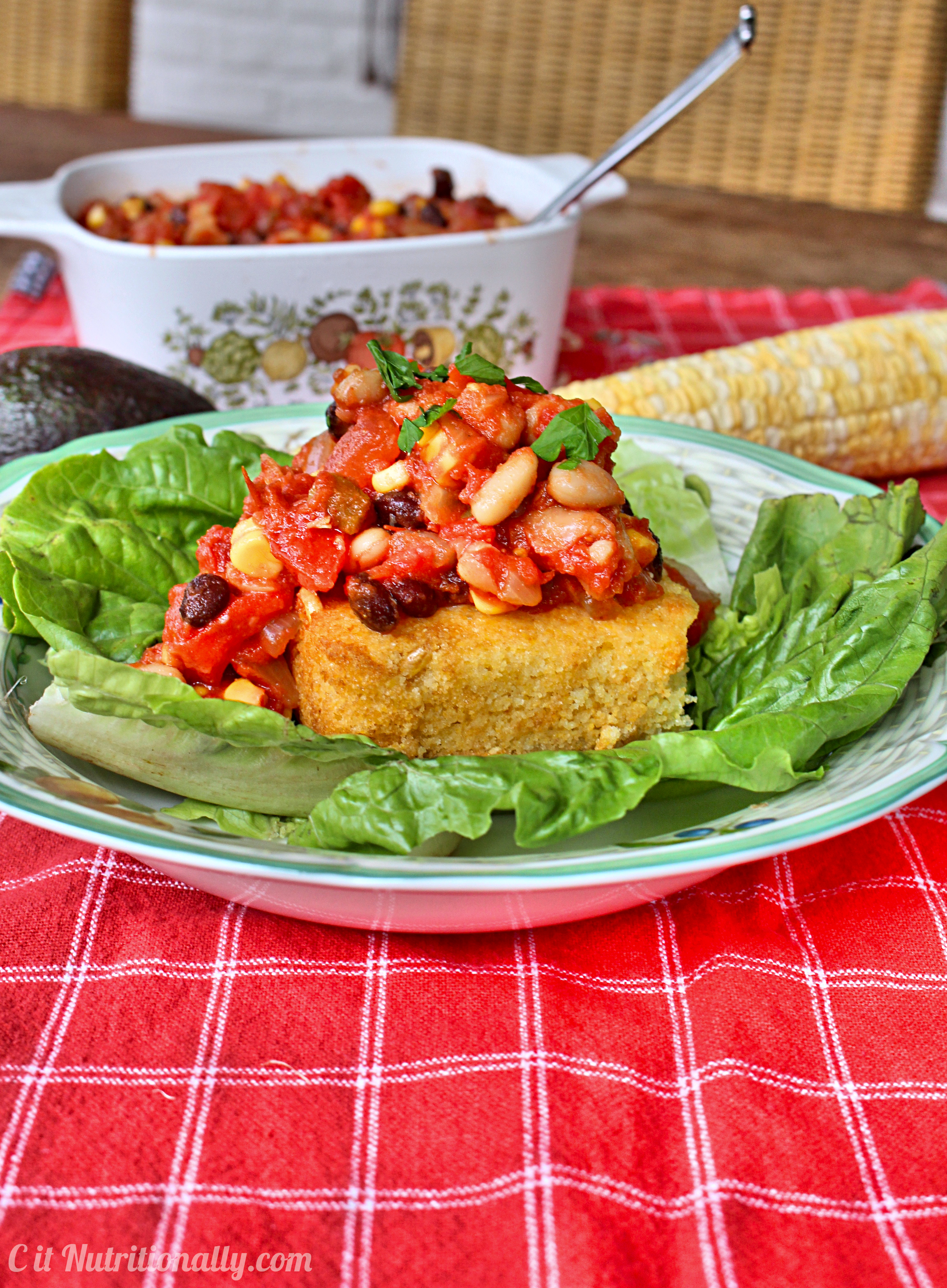 I got my act together for my first-ever gift guide in December AND dispelled one of my favorite nutrition myths (I mean, seriously, I'm still not over all the questions I get about if fruit is "bad" for you). Plus, I celebrated my birthday with a bang, and I'm pretty sure if it wasn't the last month of the year my Healthy Birthday Cake Energy Bites would be one of the most popular recipes of the year!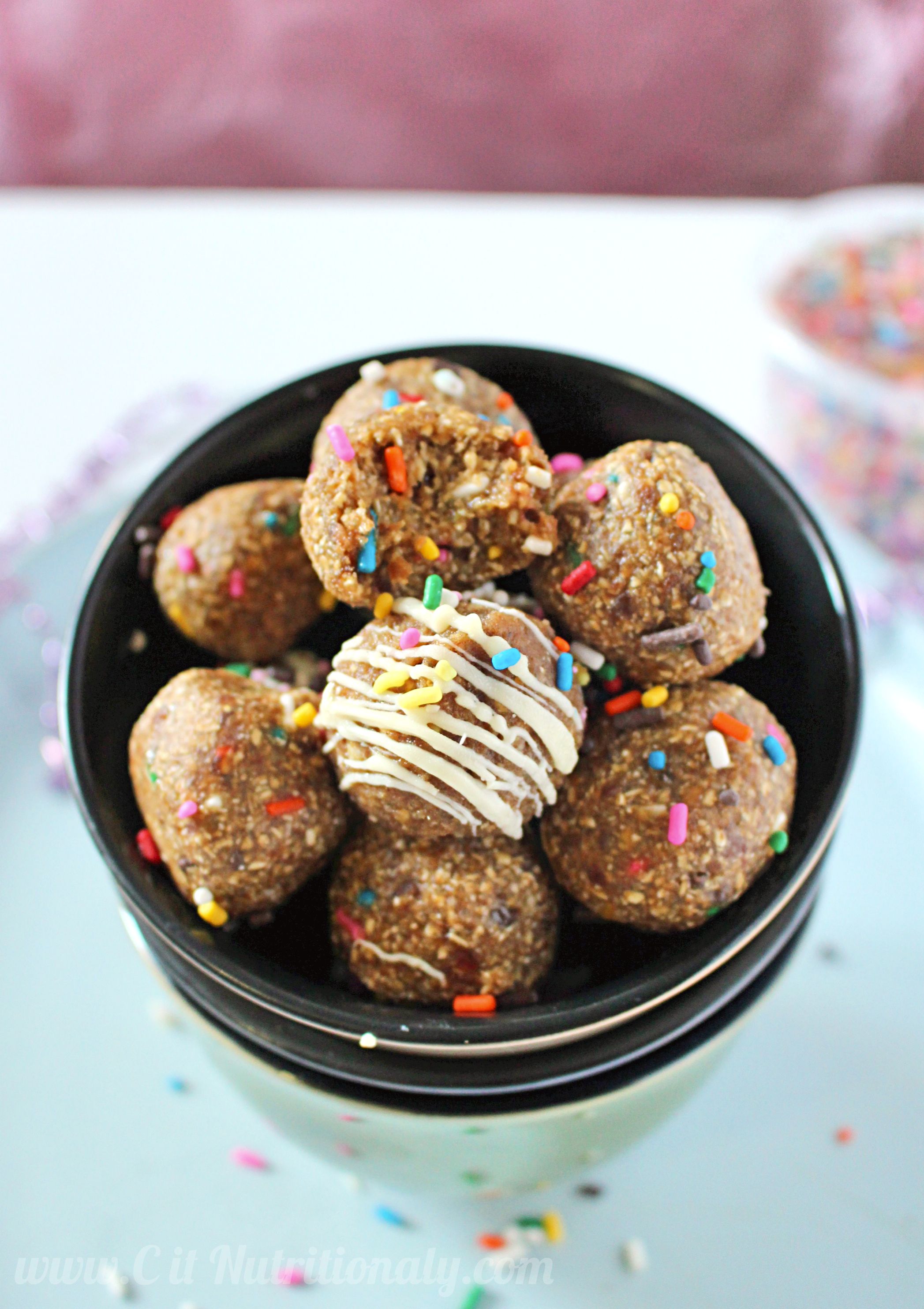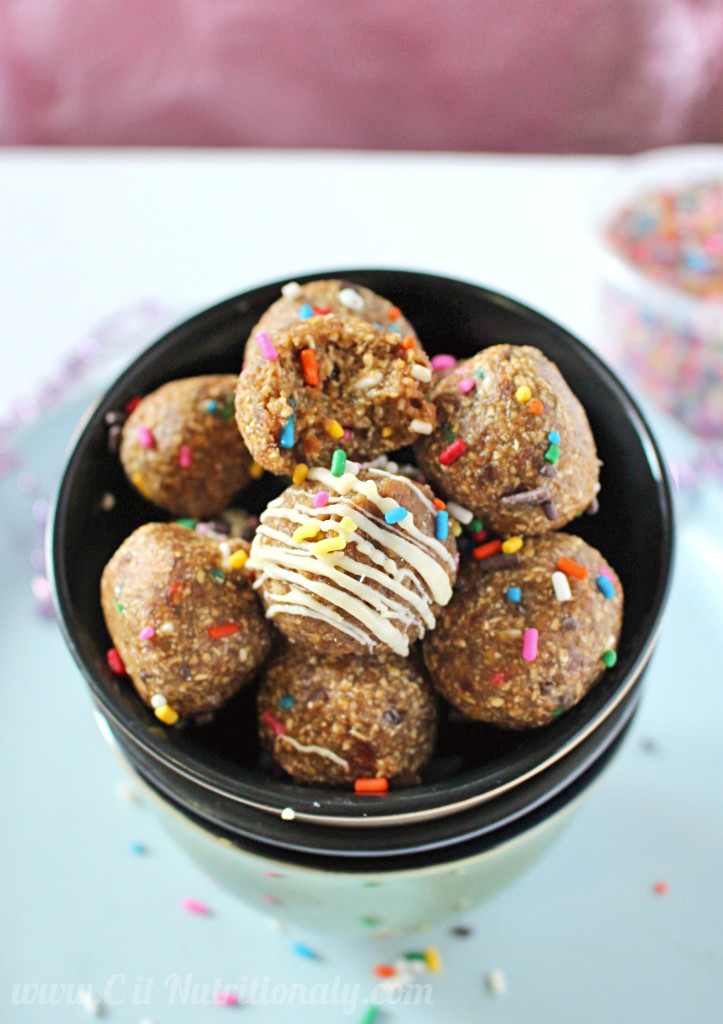 So without further ado (and lezzzzzbehonest, bragging) here are 5 of the top recipes of 2015 from yours truly, moi…
One thing I pride myself on is having a blog full of 100% nut-free and peanut-free recipes (less the occasional appearance of coconut, which although considered a tree nut by the FDA, many tree nut allergy holders – like myself – are not affected by the coco).
Another thing I pride myself on is having tons of recipes for snacks, because snacks are your friends. Unfortunately, many snacks do have nuts (energy balls, trail mix, "made in a factory" packaged snacks), but friends, you no longer have to worry because all of your nut-free snack inquiries should be answered with this trail mix. It's To.Die.For. Smoky roasted pepitas, chewy golden raisins, and yummy dark chocolate chips. Thanks for the inspo Enjoy Life!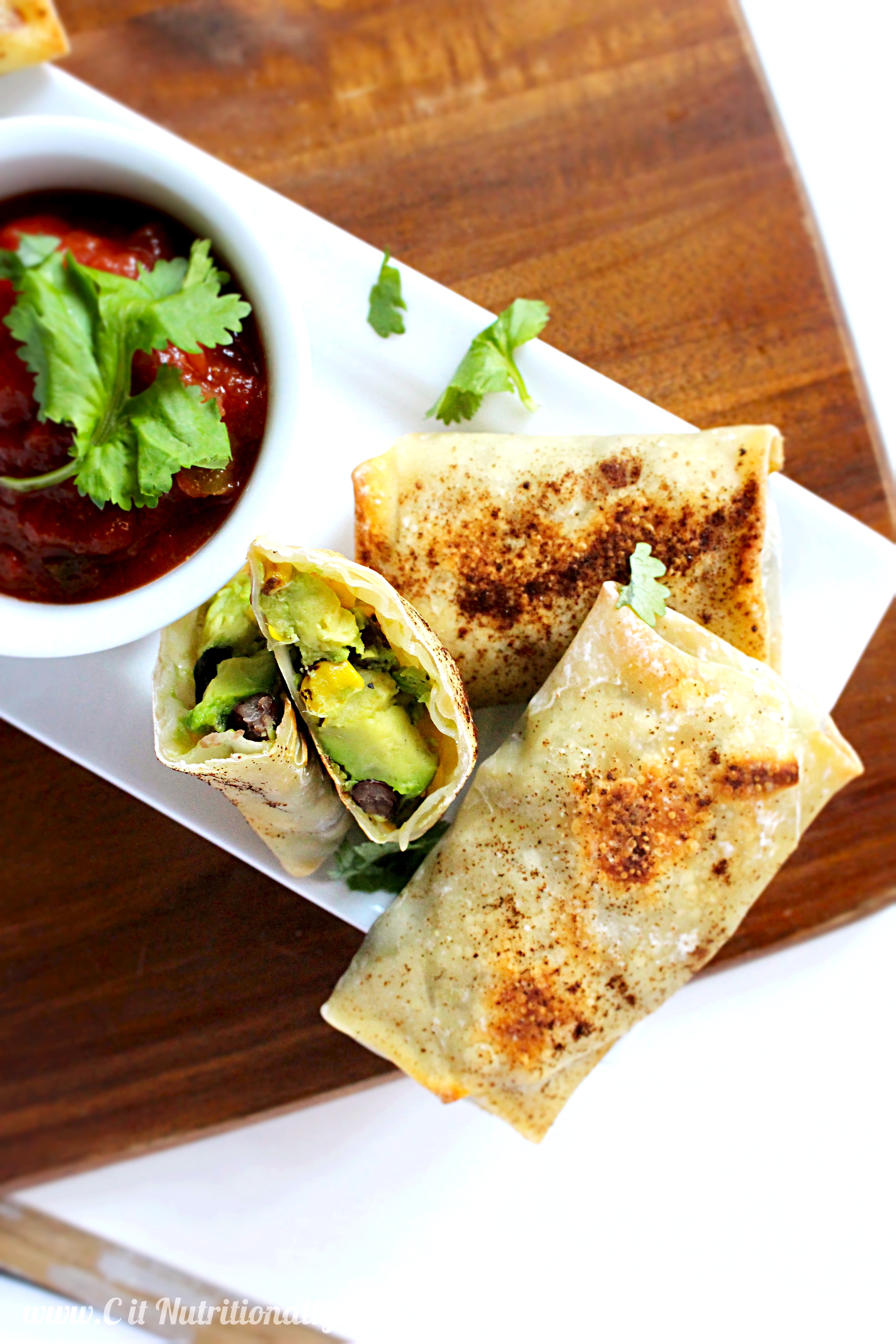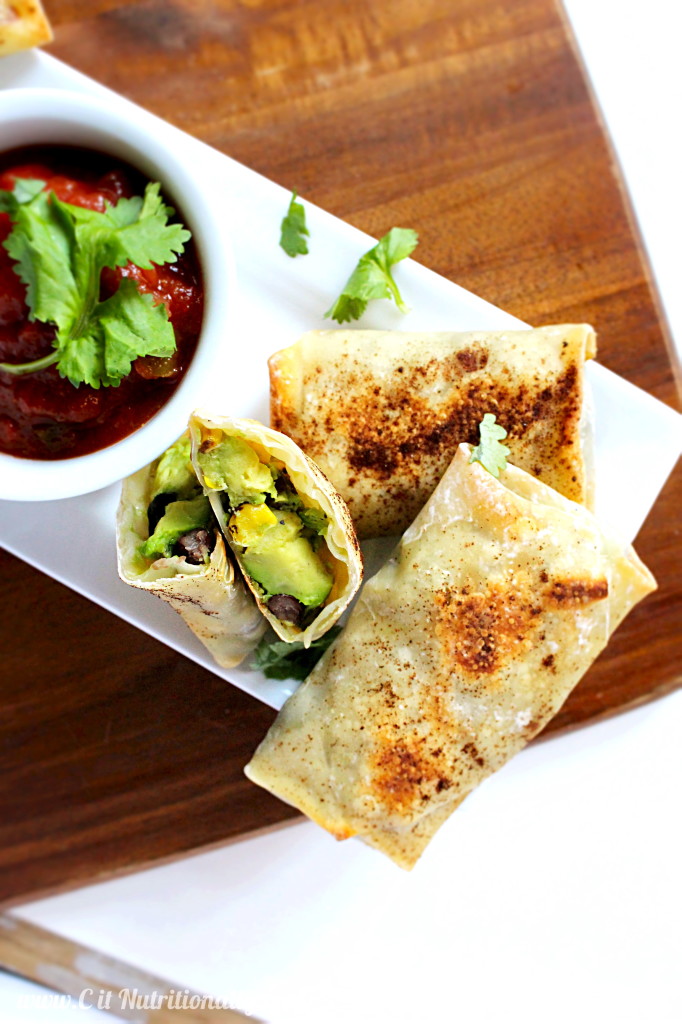 There are recipes that I make just for the blog and never again (and not because they're not awesome, but because I don't think about it or have a party to make them for!). This was one of those recipes, but (again) not because it's any less delish! I just haven't had a proper party to make these, but I'm thinkingggg they may need an appearance at my New Years party (and yours too!).
I mean, avocado, black beans and grilled corn wrapped up in a crispy egg roll wrapper? #winning!
4-Ingredient Vegan Eggplant Balls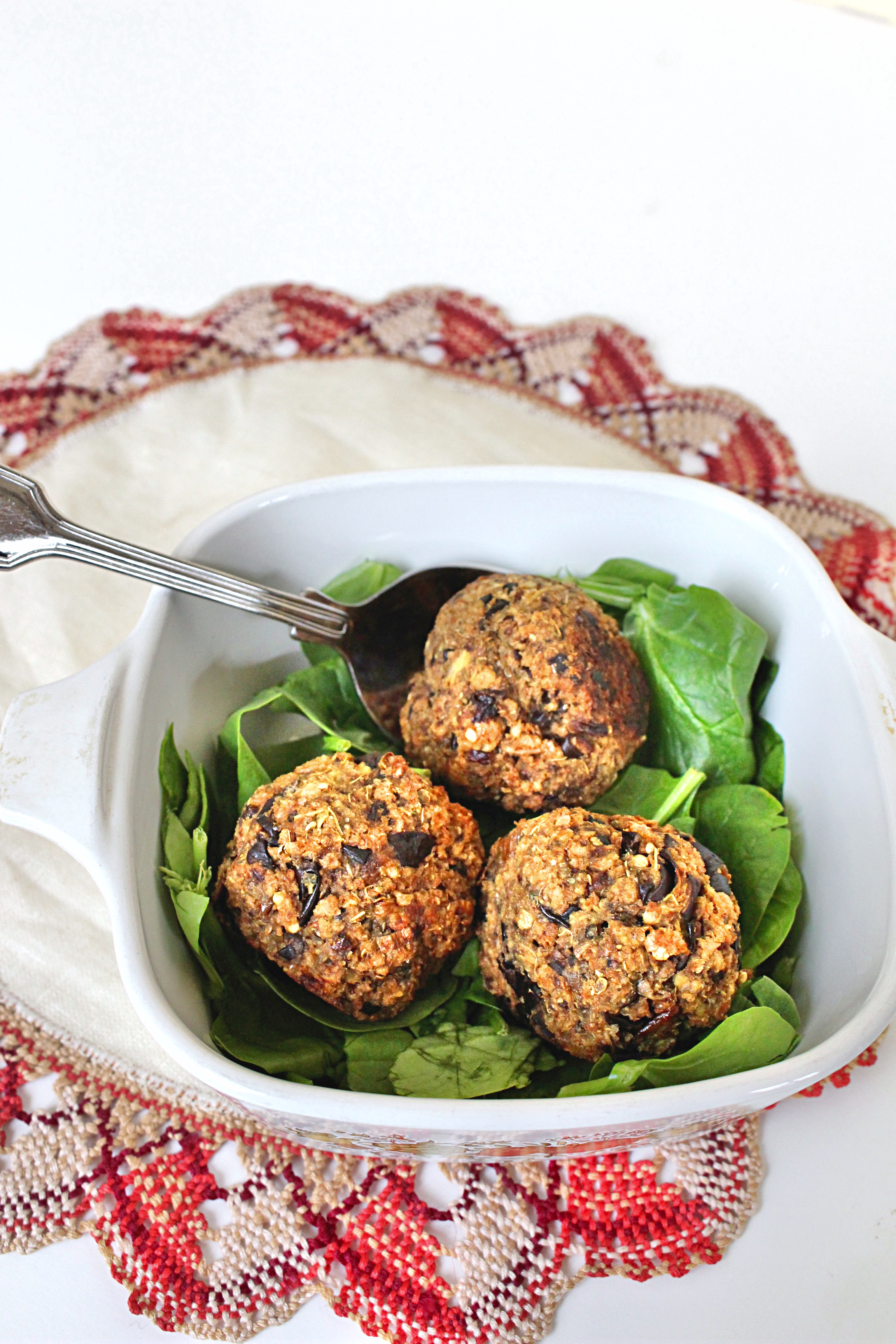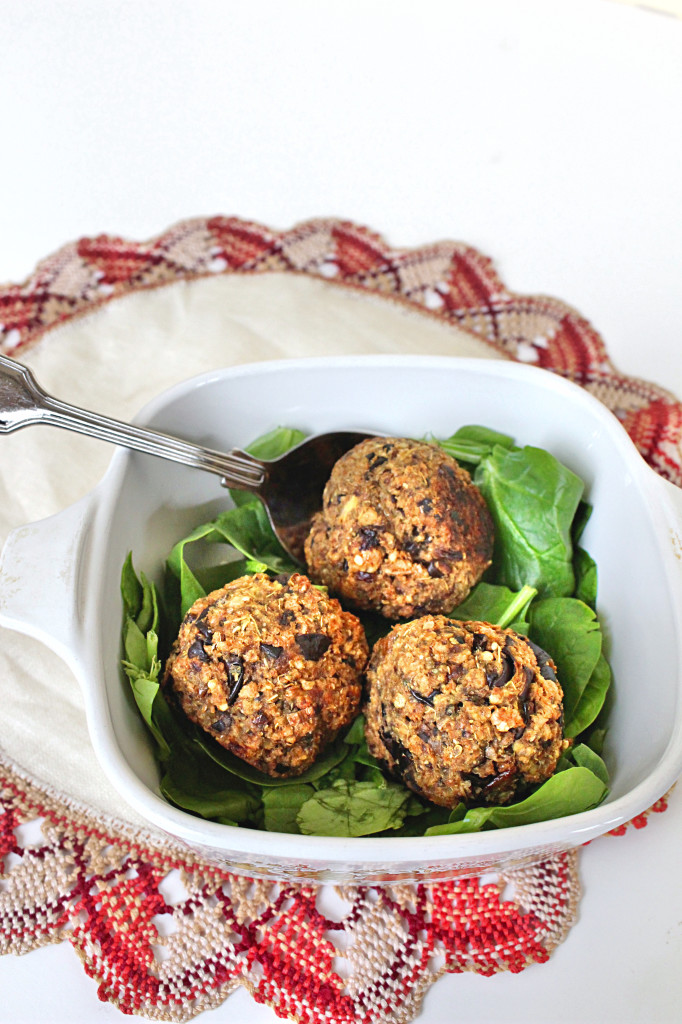 And then there are few recipes I make over and over and over (and over) again from the blog. These balls are one of em. They come together fairly quickly, work as an appetizer or main dish, have a different feel and flavor depending on what sauce or zoodle/pasta/spaghetti squash you serve 'em with, and they're a real crowd pleaser. Plus, who can beat 4 ingredients?!
Vegan Banana Bread Muffins with No Added Sugar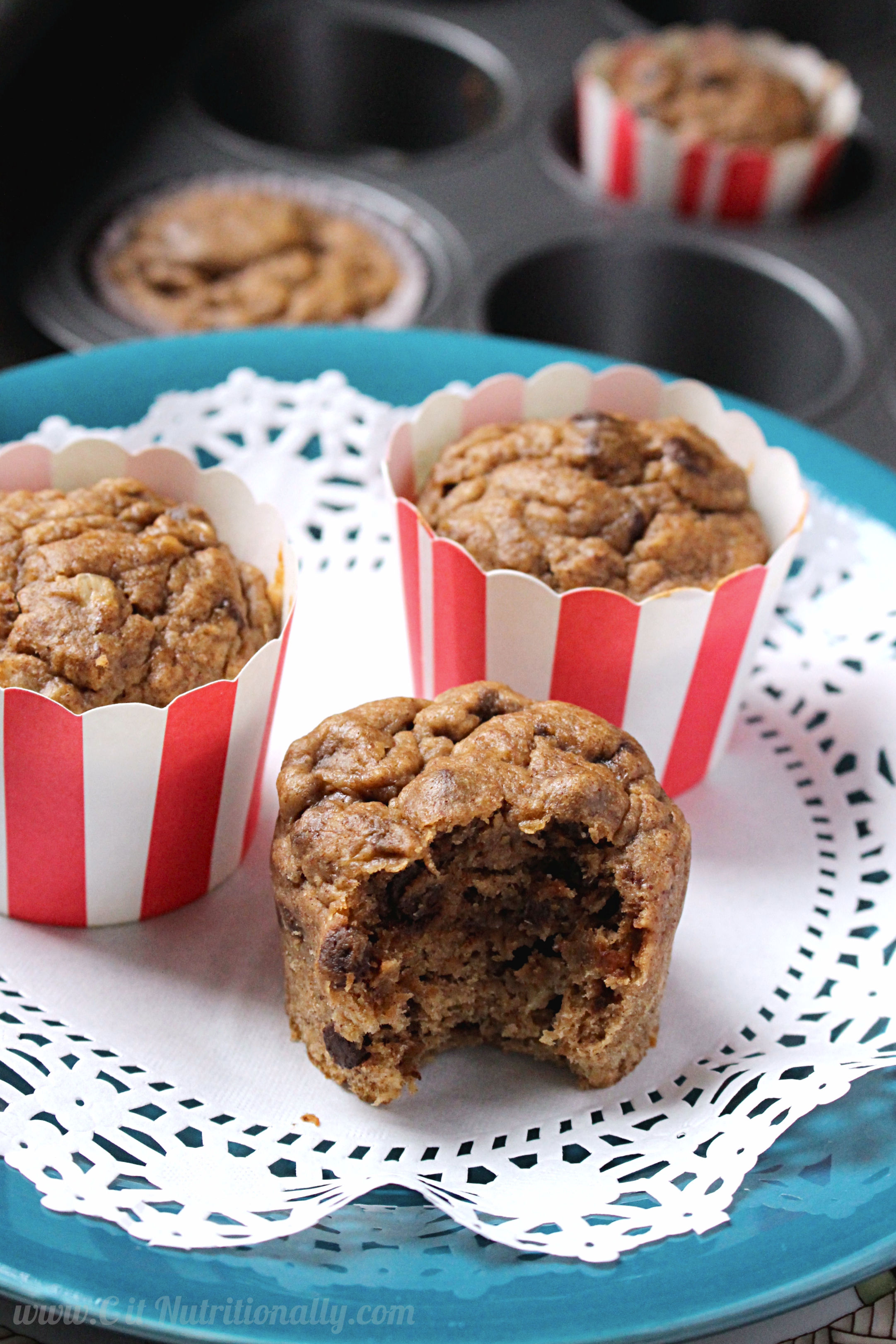 There are some recipe experiments that lead to a serious over the stove/oven/sink binge-sesh because they're THAT good! These muffins were one of those.
But what makes this recipe eeeeeven better is when I get comments like this…
"Hi, I made this recipe as a Christmas cake and it was simply wonderful!! I replaced the flour with a gluten-free option and as I don't have a food processor, I only chopped the dates in very small cubes. My family loved it and they noticed nothing about the cake being sugar-free, gluten-free and vegan. Thank you very much for the very nice (and moist, indeed) recipe! :D"
Love you dear Bee!
And I promise you will love this one too if you haven't tried it yet…no food processor required 😉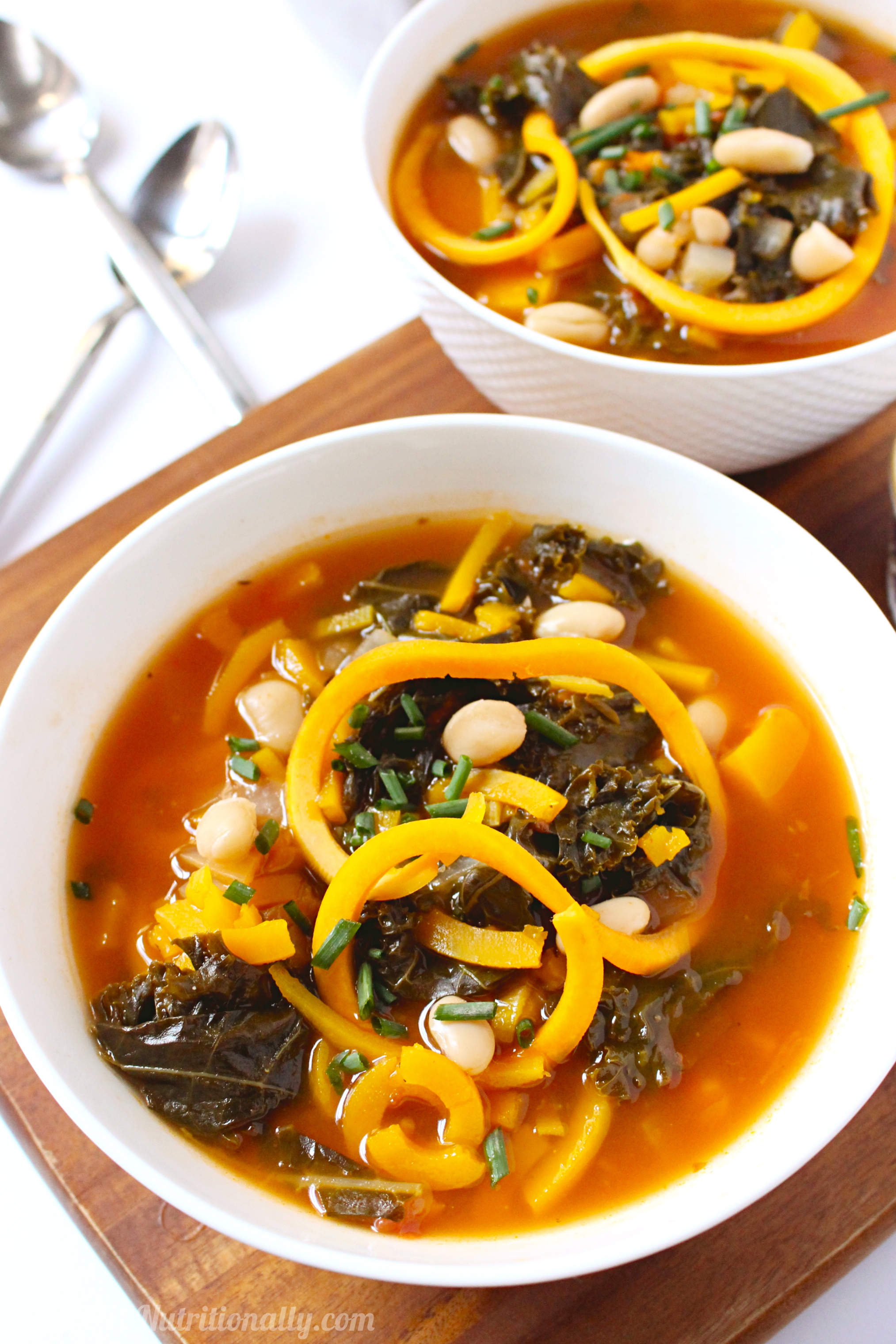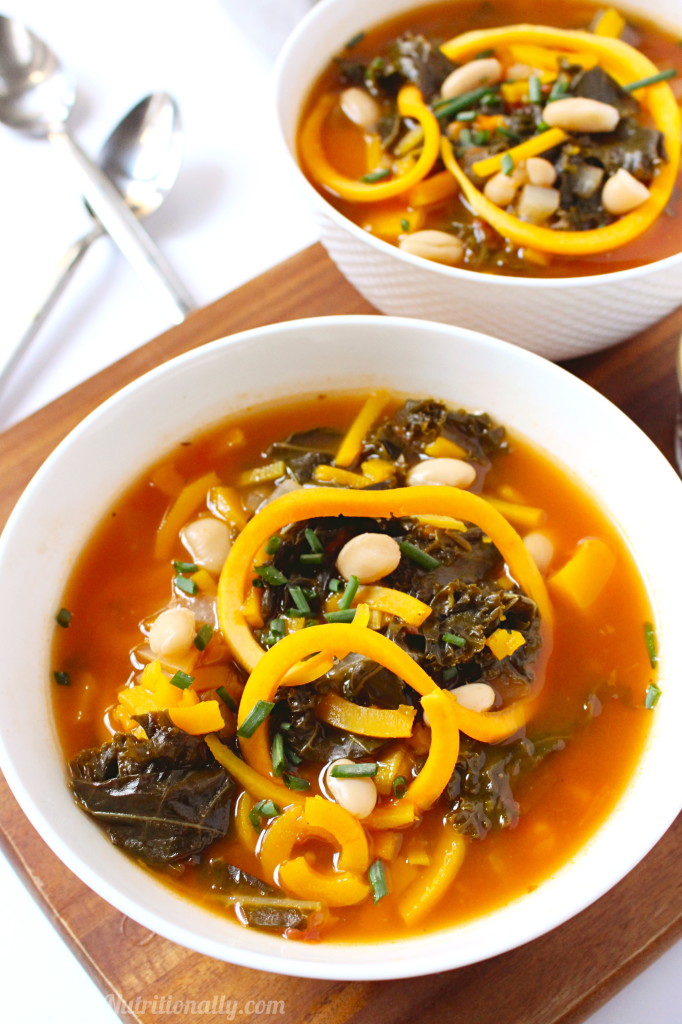 Surprising?! I know!! I can't believe this was the most popular recipe of 2015, but kale and butternut squash don't lie! But then again, this IS a healthy food blog, so maybe I shouldn't be so surprised that KALE reigns at #1! This soup is SO simple, loaded with sweet butternut squash flavor complemented by hearty kale and white beans, and it's absollllutely deeeelish! Plus, it's not one of those soups that needs to simmer and simmer and simmer (and simmer) for the layers of flavor to develop. Throw everything into the pot and enjoy in 30 minutes!
As for myyyy personal favorites??? Like I hinted to above, the recipes I make over and over and over (and over) again are clearly the apples of my eye! This year, in addition to my eggplant balls (above), this includes my lentil bolognese, fall farro salad (I made it at least 5 times in November), sunflower seed butter and jelly overnight oats with my homemade sunflower seed butter (my complete sustenance during finals!) and personal pumpkin pizza (because PIZZA!).
And that's a wrap 2015! What are you looking forward to in 2016? Rumor has it seaweed and spiralizing and DIY bowls aren't going anywhere! Smoothie bowl anyone? Sushi bowl? Bowl o' SOUP?!
XO