Working in the food industry, one thing that really gets under my skin is food branding. I could go on and on (and on) about food marketing to kids, but lately, something has been bothering me even more: boutique water marketing. Yup, we're talking about something that should cost pennies at most — filtered, clean tap water…because everyone should be able to reap the plethora of benefits from staying hydrated!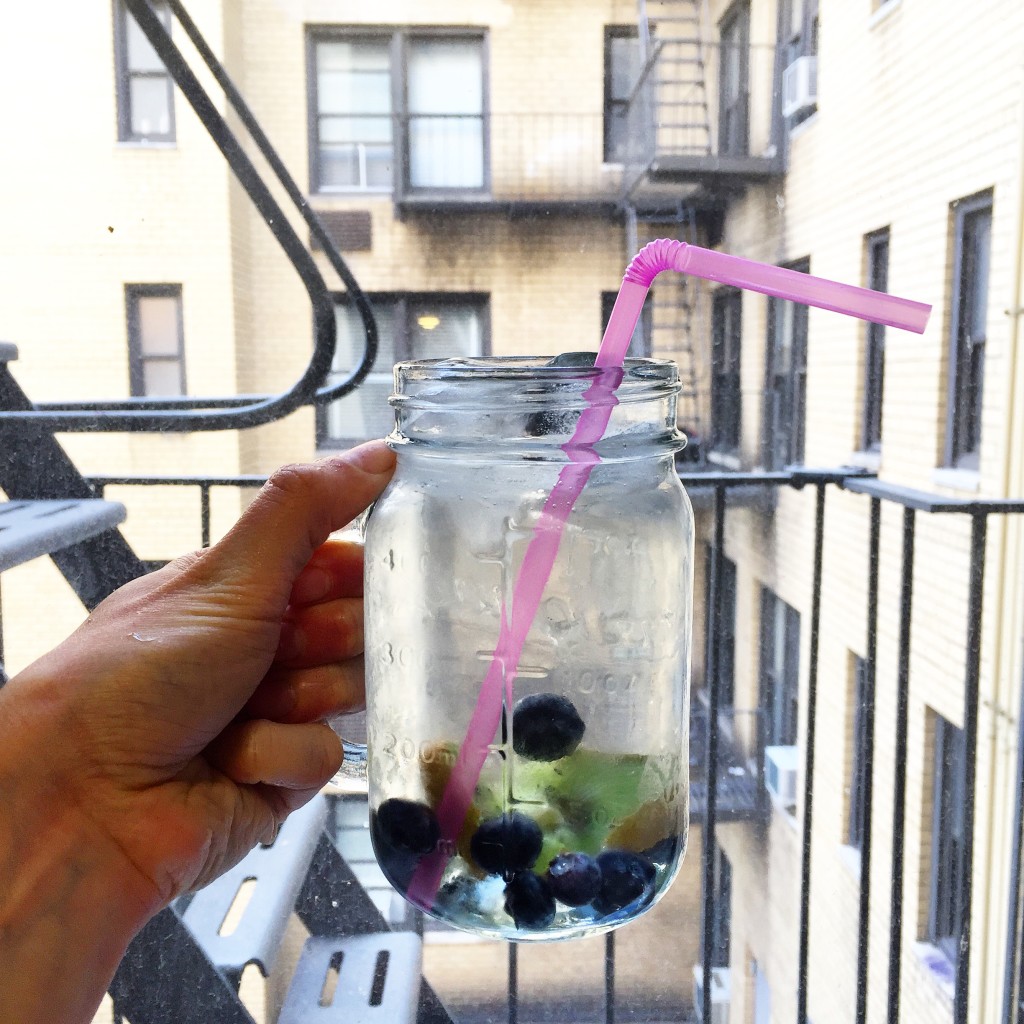 The insane marketing techniques of water companies has everyone from my peers to my grandparents thinking that water needs to be "enhanced" in order to provide adequate hydration. But guess what?! Your water doesn't need added electrolytes or vitamins or alkaline substances to appropriately fulfill your hydration needs. In honor of National Water Day (March 22nd), let's talk about healthfully hydrating…with filtered tap water!
One of my favorite stats to share with people is that 60% of our body weight is composed of water. Now do you understand the importance of appropriate hydration? We can go weeks without food, but only survive a few days without water! #truth Everyday we lose water through urination, as well as sweat, tears, and the process of breathing. Replacing these losses is essential to prevent dehydration, to keep your energy levels elevated, and more. Just read on…
Here are 9 things you need to know about healthfully hydrating for National Water Day: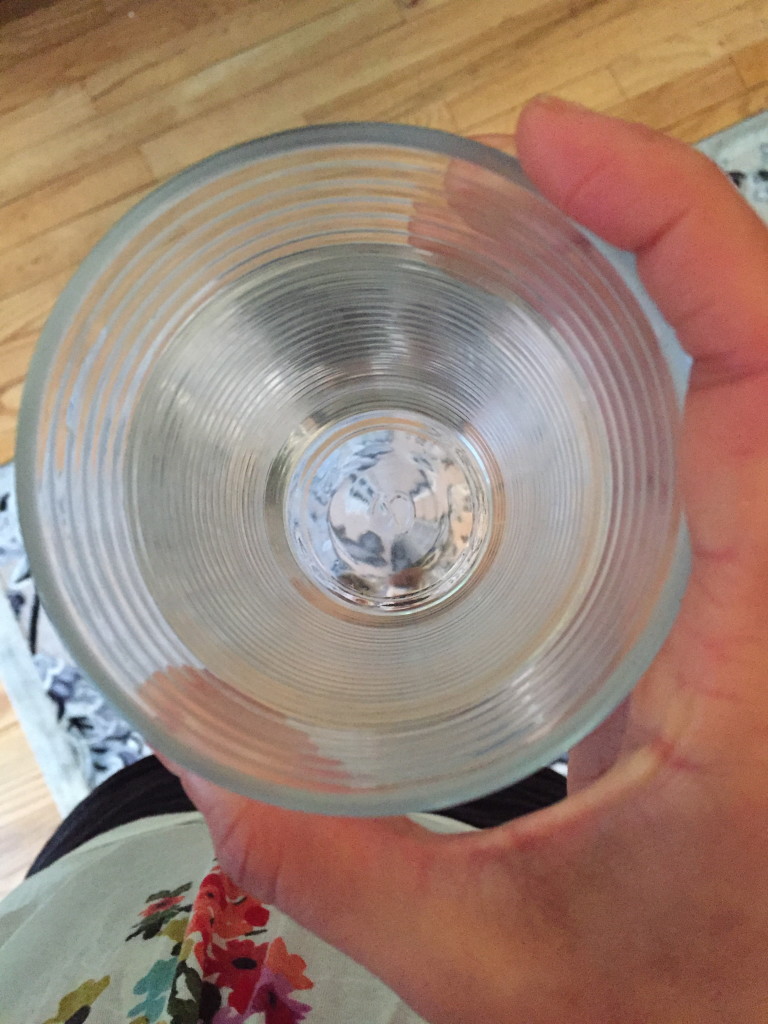 1. Clean, filtered tap water is all you need to healthfully hydrate. Water may have its own aisle in the grocery stores nowadays, but you don't need "designer" water to hydrate your body properly. Clean water is all you need to replenish normal, everyday losses as well as the water you lose after your sweat sesh. Tap water can contain harmful substances, so running it through a filtration method, such as a refrigerator, under the sink, or whole home filtration system, is ideal.
2. Filtered tap water is guilt-free, so there's no reason not to lift your glass frequently. Clean, filtered tap water doesn't come with any fancy labels or marketing because it doesn't need it. Filtered tap water is calorie-free, sugar-free, sodium-free and artificial sweetener-free, so save your money and reach for a glass of H2O.
3. You are what you eat…or drink… Literally. As stated above, our bodies are approximately two-thirds water, so staying hydrated is essential to many physiological functions, including bowel movement regularity, healthy electrolyte balance, youthful skin elasticity, and maintaining blood volume and blood pressure.
4.Sipping frequently can aid weight loss.
Instead of investing in the latest diet fad, invest in your…water filter! We can easily be tricked, confusing thirst for hunger. If you've eaten within the last few hours, think about the last time you filled your water glass before you reach for a snack. Are you truly hungry? Plus, research shows that study participants who drank 16 ounces of water before a meal consumed 75 to 90 fewer calories from food. #winning
5. Drinking filtered tap water keeps your mouth healthy. As the daughter of a dentist, cavity prevention was ((sometimes)) discussed at the dinner table growing up. Over the years, I've been taught – inside and out of the classroom – that tap water reigns supreme when it comes to oral health. The fluoride in tap water protects tooth enamel, which is essential for cavity prevention.
6.Staying adequately hydrated can boost your metabolism. Some small studies found a slight increased in cellular metabolism after drinking 500 mL of water (about 2 cups). While this may not drastically impact weight loss efforts, it can help your cells better utilize other nutrients they need for optimal function.
7.Clean, filtered tap water is healthier for the environment. Using a water filter, such as one by GE Appliances, will not only save you money over time, but can help save the planet too. Every year we use millions of plastic water bottles, which end up in landfills and cost a lot of precious energy to produce. While you're keeping yourself healthy, think about the planet's health too and choose a replaceable GE water filter.
8.If you're thirsty, you waited too long to raise your glass. Sipping before your mouth feels like the Sahara desert is key to staying healthfully hydrated. Once you feel parched, you've waited too long to quench your thirst, which can lead to dehydration, cell shrinkage, sugar cravings, muscle cramps and more.
&nbsp
9.Healthfully hydrating can ward off food cravings. Next time a salty, sweet or savory craving hits, turn on your faucet instead. Sip a glass of filtered water, wait 10 minutes, and then reassess…if you even think about it…betcha your craving will pass!
The quality of tap water changes based on where you live, so using a filter, like a GE Appliances Water Filter, is a safe way to ensure you can adequately and healthfully hydrate, especially as temperatures start to warm. Plus, when you can reap all of these health benefits from hydrating, don't you want to lift your glass of clean, filtered water more often?
Happy World Water Day!
Want to enter to win a $100 Visa Gift card? Leave a comment below, sharing with me how you plan to drink more clean, filtered water!
You may receive (2) total entries by selecting from the following entry methods:
Leave a comment in response to the sweepstakes prompt on this post
Tweet (public message) about this promotion; including exactly the following unique term in your tweet message: "#SweepstakesEntry"; and leave the URL to that tweet in a comment on this post
Blog about this promotion, including a disclosure that you are receiving a sweepstakes entry in exchange for writing the blog post, and leave the URL to that post in a comment on this post
For those with no Twitter or blog, read the official rules to learn about an alternate form of entry.
This giveaway is open to US Residents age 18 or older (or nineteen (19) years of age or older in Alabama and Nebraska). Winners will be selected via random draw, and will be notified by e-mail. The notification email will come directly from BlogHer via the sweeps@blogher email address. You will have 2 business days to respond; otherwise a new winner will be selected.
The Official Rules are available here.
This sweepstakes runs from 3/22/16 – 4/21/16.