Learn more about my community rotation of my dietetic internship at the Natural Gourmet Institute in New York City and another day's worth of delicious eats (culinary school-approved!).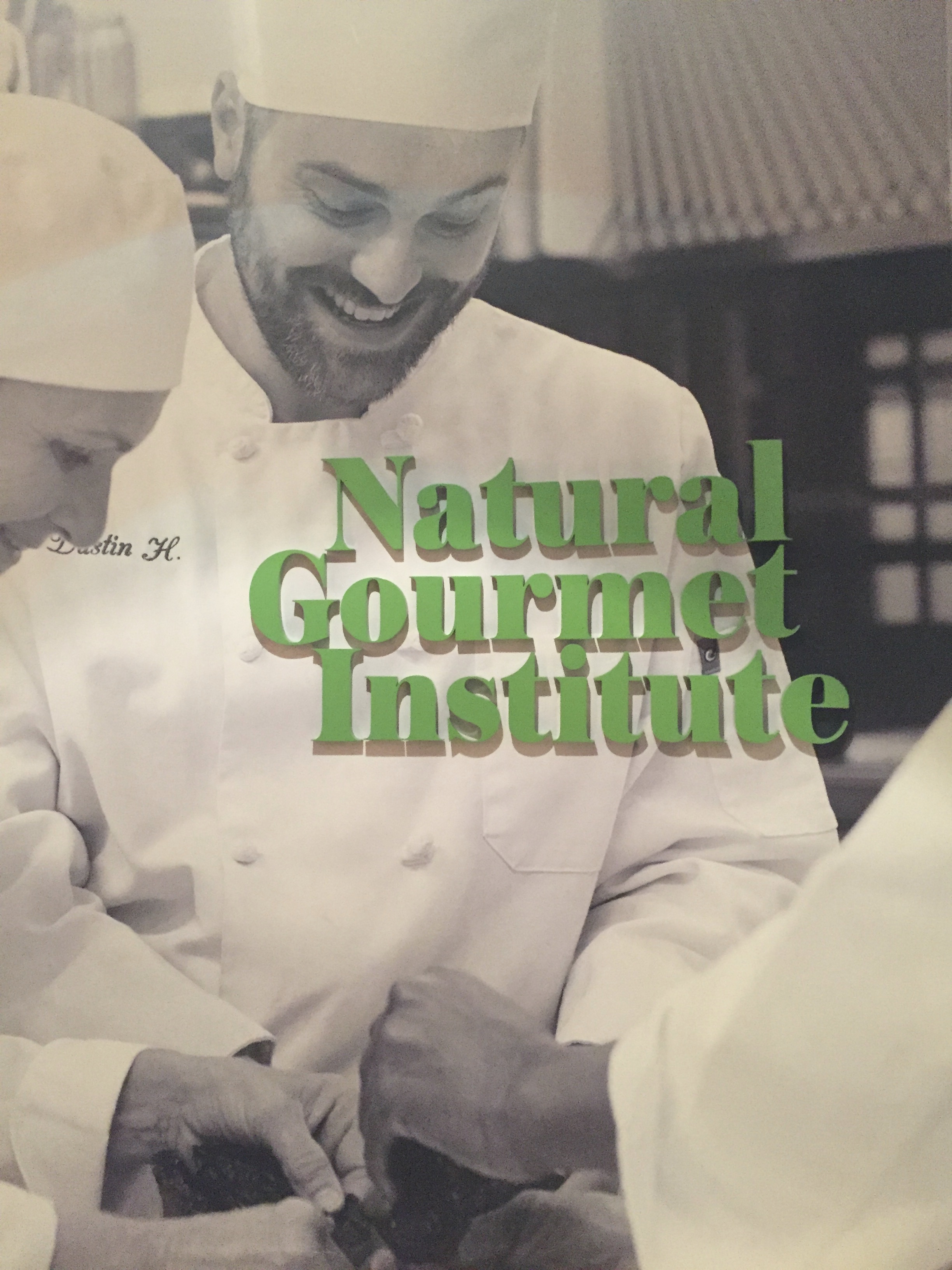 And just like that your sparkle for what you've been working so hard for is still there! It's amazing to see how your entire outlook can change when you LOVE what you do! On Monday, I started my 3-week "community" rotation at the Natural Gourmet Institute right here in the city and I'm L-O-V-E, LOVING it!
I lucked out on timing and for the first two weeks I'm here to assist with the Nutrition Culinary Certificate intensive program, which is SO COOL. There are 18 students in the class, taught by two Registered Dietitians. There is lecture/discussion all morning about various nutrition-related topics and then we spend the afternoon in the kitchen, translating nutrition into practical practice. I've been sharing tons of behind-the-scenes sneak peeks on Snapchat (let's connect: @ChelseyAmer) and Instagram (<– click here to connect!), so be sure to follow along (it's SO fun!).
But as for the EATS, they've been extra delicious (and hydrating in this heat wave!) as I'm SO inspired being surrounded by professional chefs for most of the day! Who says nutritious, energizing foods have to be boring?! Not moi!
Since I wasn't exactly sure what my hours were going to look like this week, I did a humungo batch of food prep on Sunday. I typically only prepare a few key things on the weekends, but this weekend I did way more than usual, which has made my life SO much easier!
Last week, I got back on my apple cider vinegar shot thaang (just makes me feel better, even if there is NO science behind it!), so I woke up to a shot of ACV (diluted with a little water) and my coffee…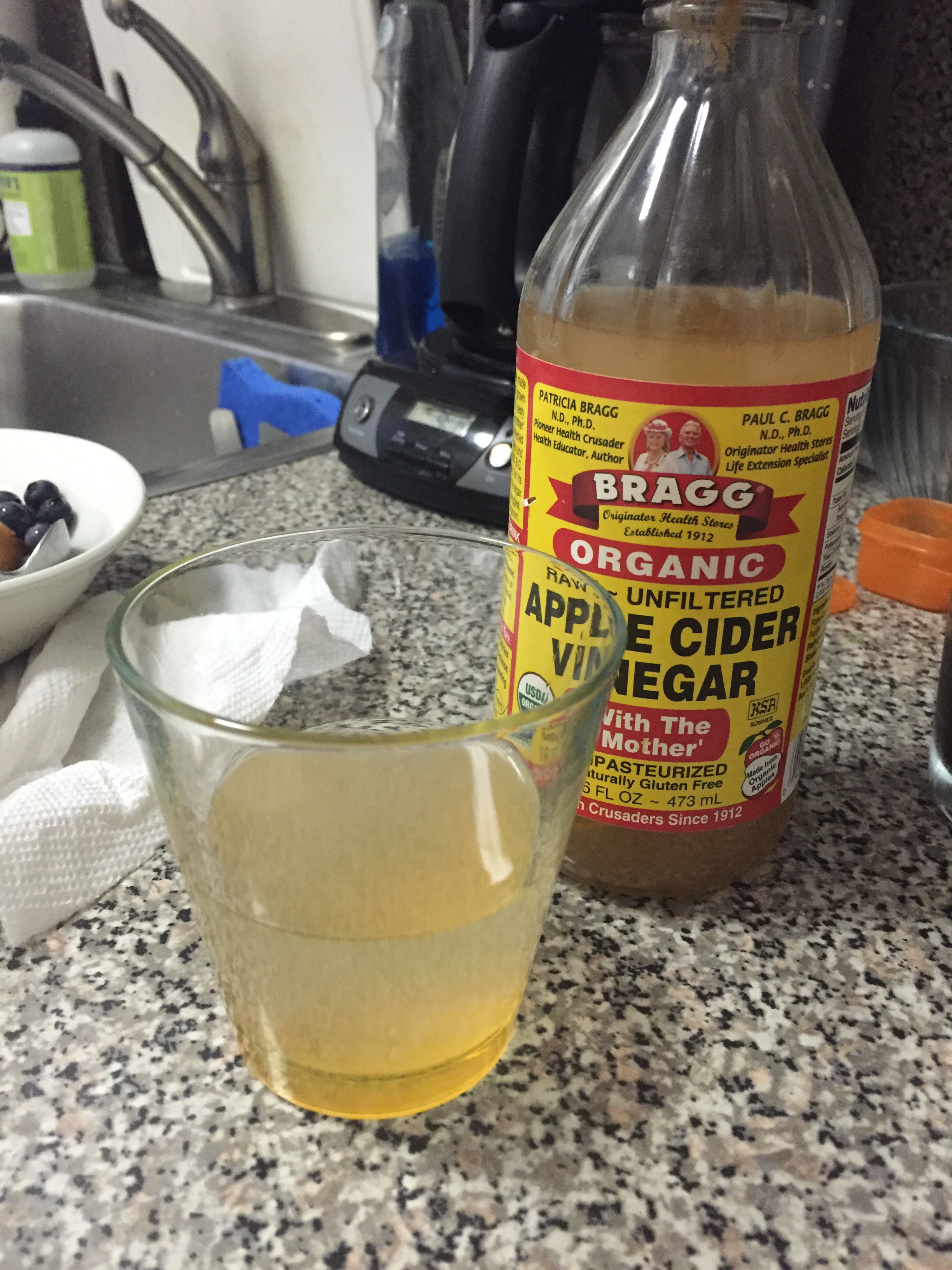 Then, while I was checking some emails, I enjoyed a nourishing breakfast bowl ((chia pudding bowl…is that a thing???)) made with my already-prepped sweet potato cubes, plain ol' chia pudding, a bunch of berries and some sunflower seed butter. With a sprinkle of Himalayan pink sea salt because mmmmm. Then it was off to work!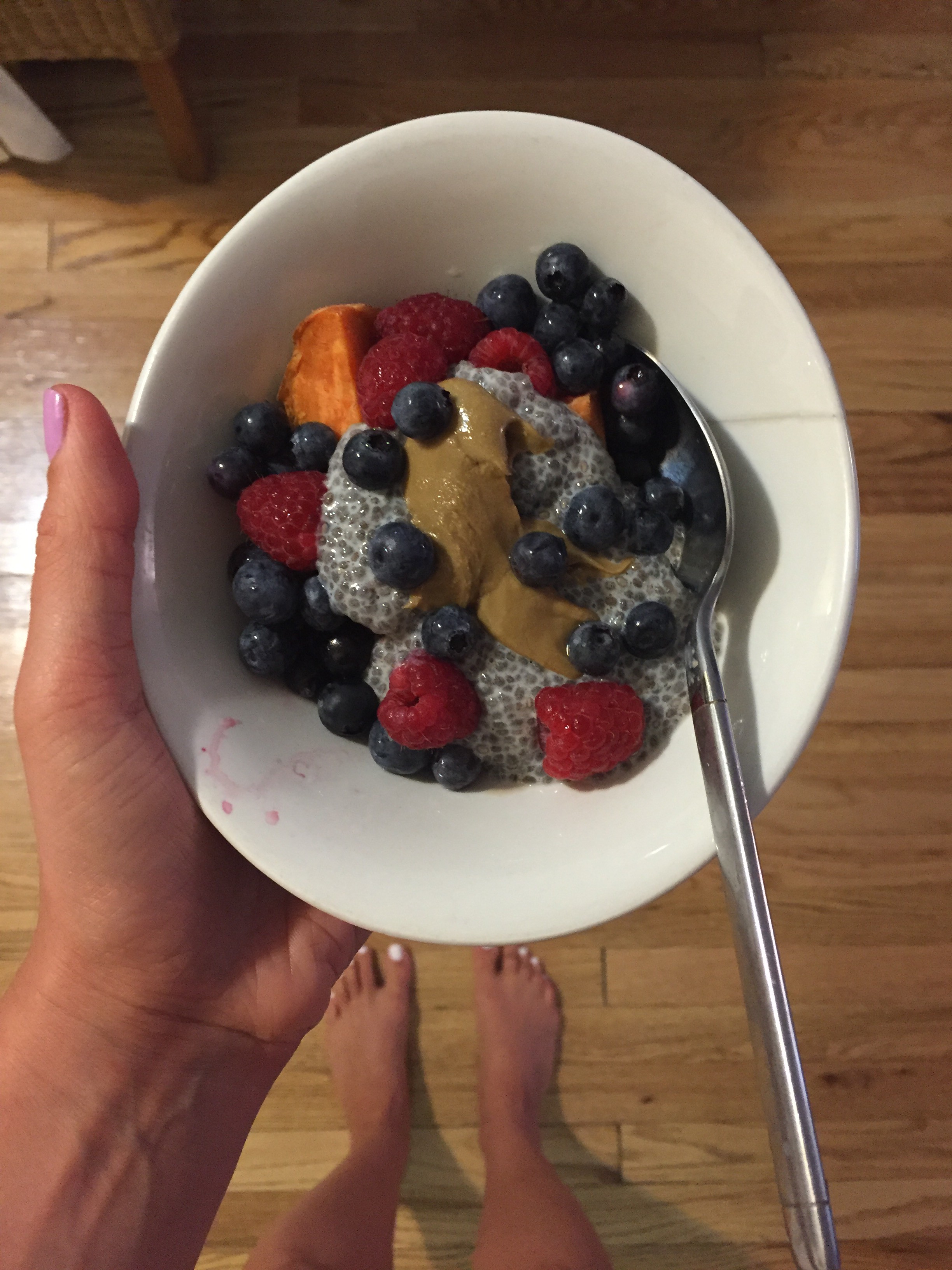 After the morning lecture, we took a break for lunch and I enjoyed a simple salad that I DIY'd from home….arugula, chopped veggies, another slice of sweet potato and seeds in balsamic vinegar and had a side of snap peas & carrots.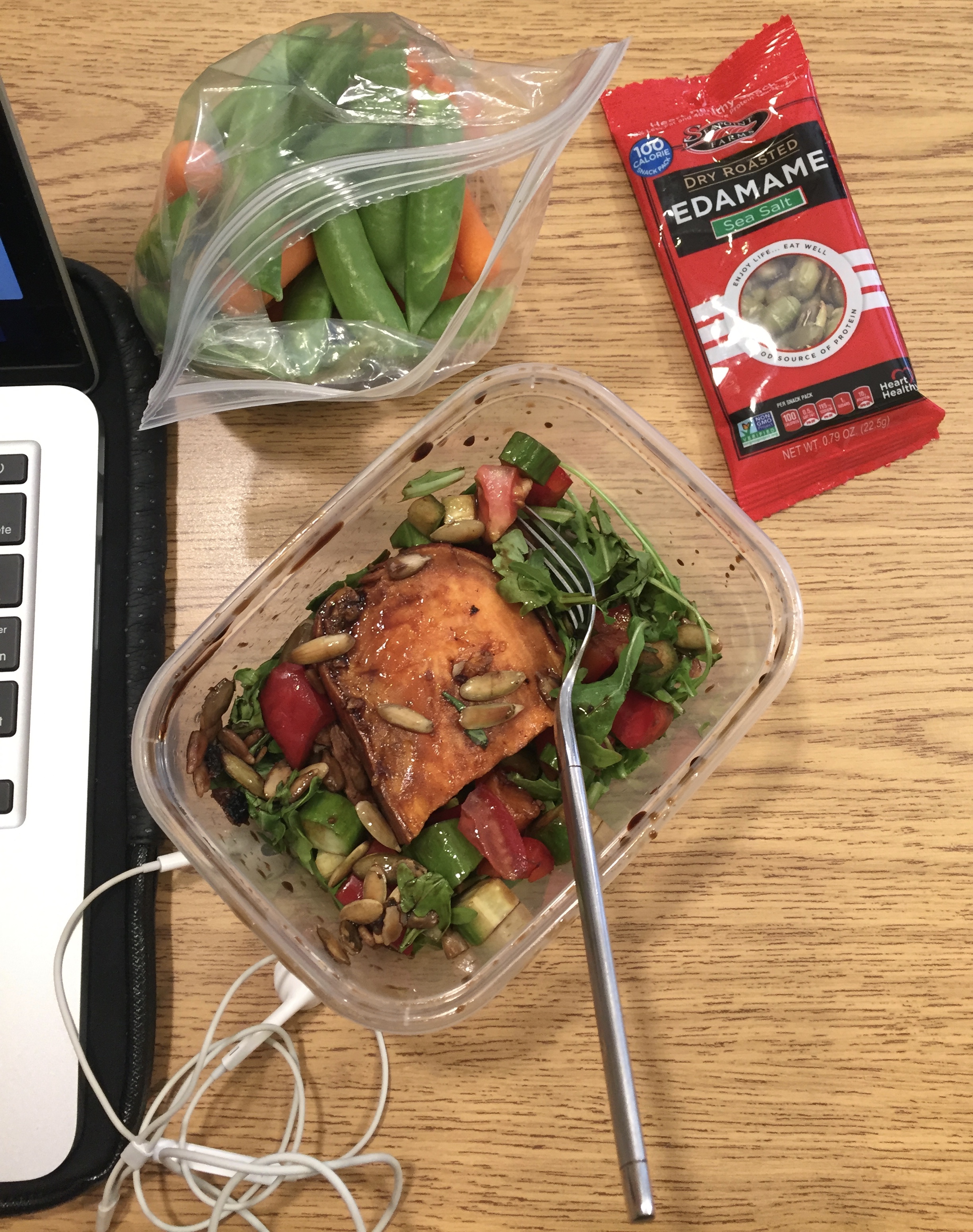 I took a walk around the block to grab coffee with a co-intern and munched on my dry roasted edamame then.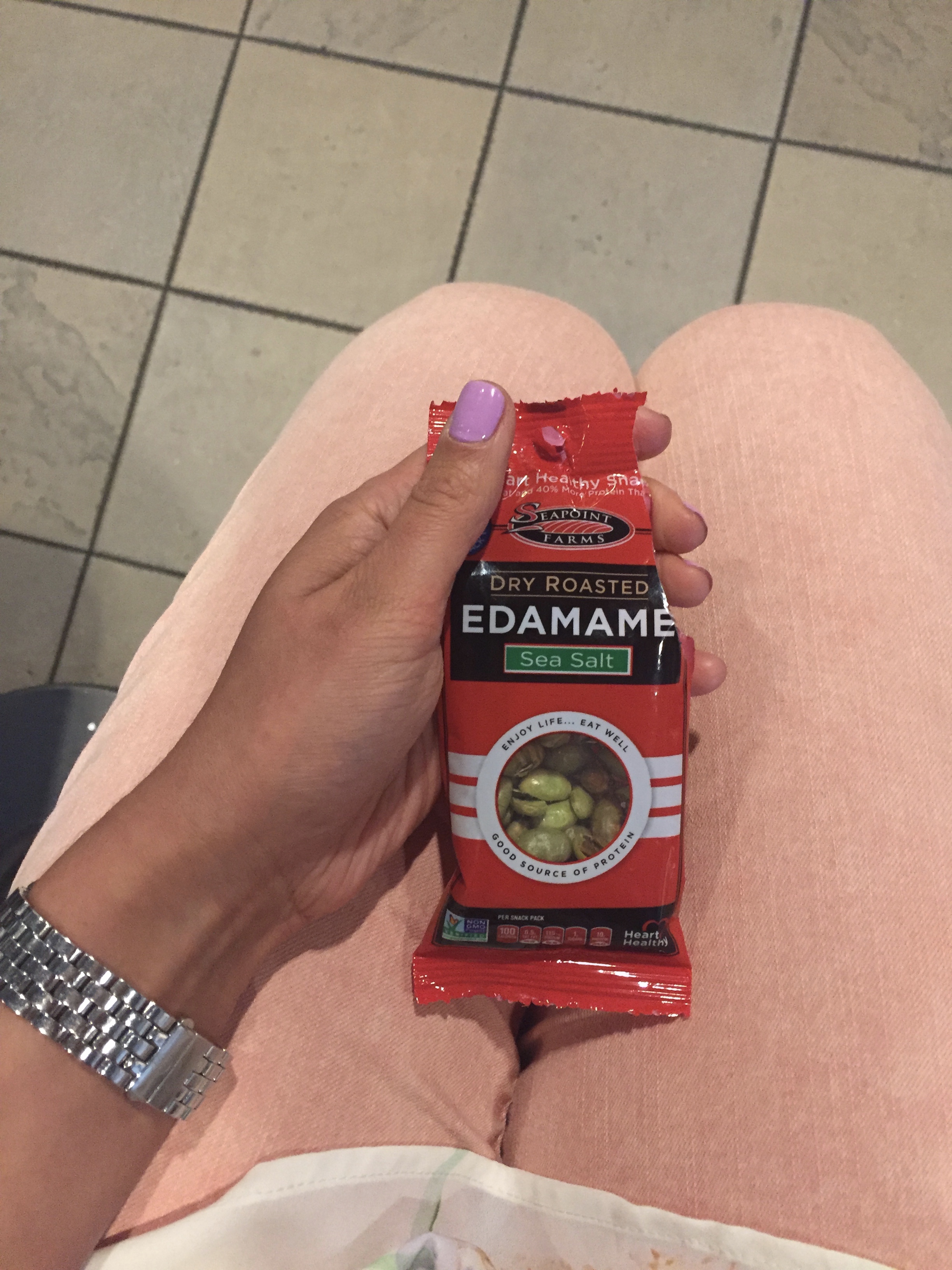 Yup, still obsessed with the stuff and even more excited that I found it in 100 calorie packs!
After an afternoon of assisting in the kitchen I tasted some of the veggie-licious creations….a vegetable curry, golden stew, and an Argentine Locro (another word for stew). I guess you could say my day was heavy on the sweet taters!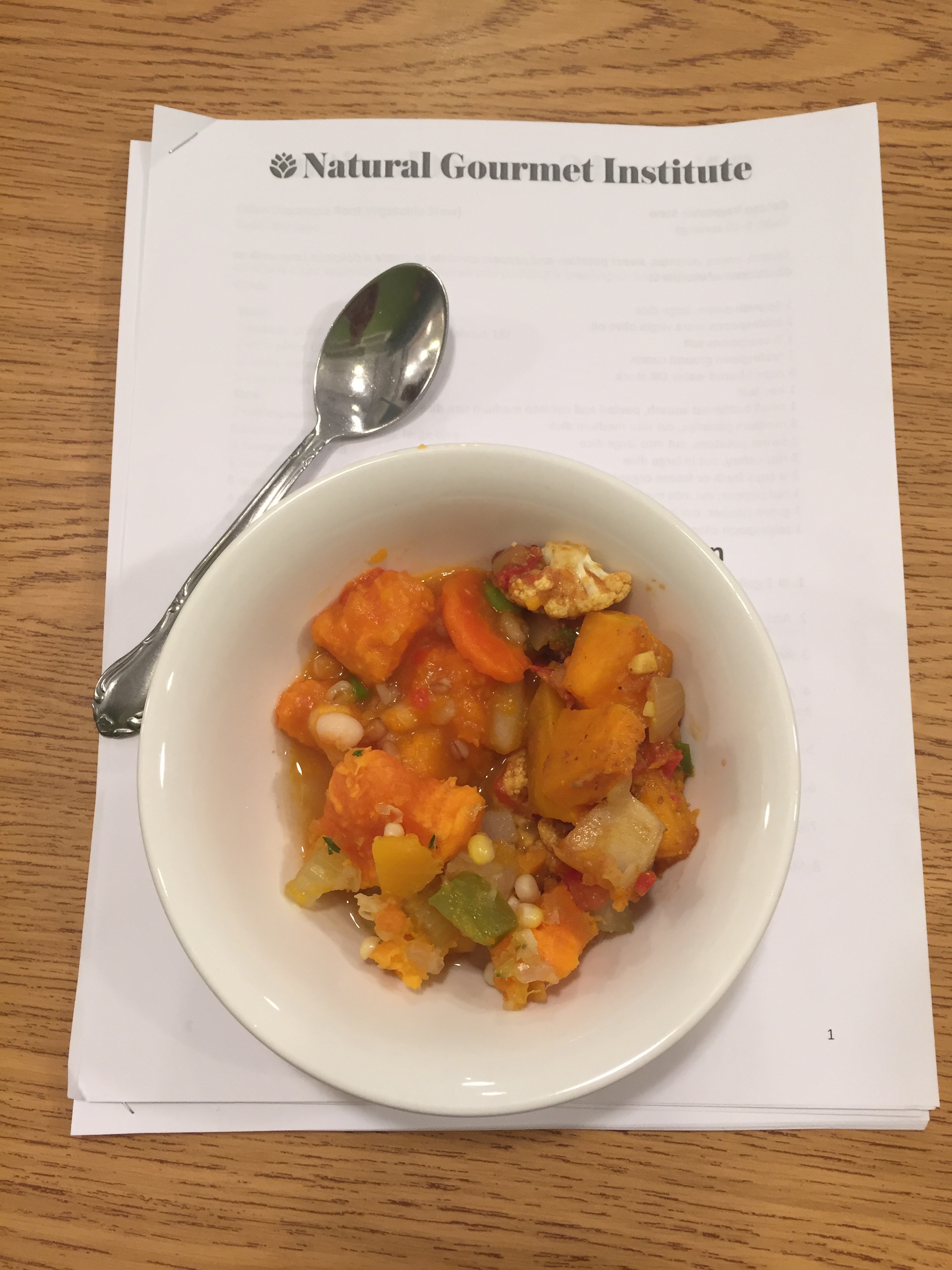 I got out of work around 4ish (say whaaaat?!) and took advantage of fitting in a great workout. I did this Tracy Anderson dance cardio workout and arms and then these Tone It Up toning moves. I'm shredding for my BFFs wedding in 10 days! Ahhhh!
After my workout I definitely needed a snack because S wasn't getting home until 8ish, and I wanted to wait for him for dins. Naturally I had some naner ice cream 😉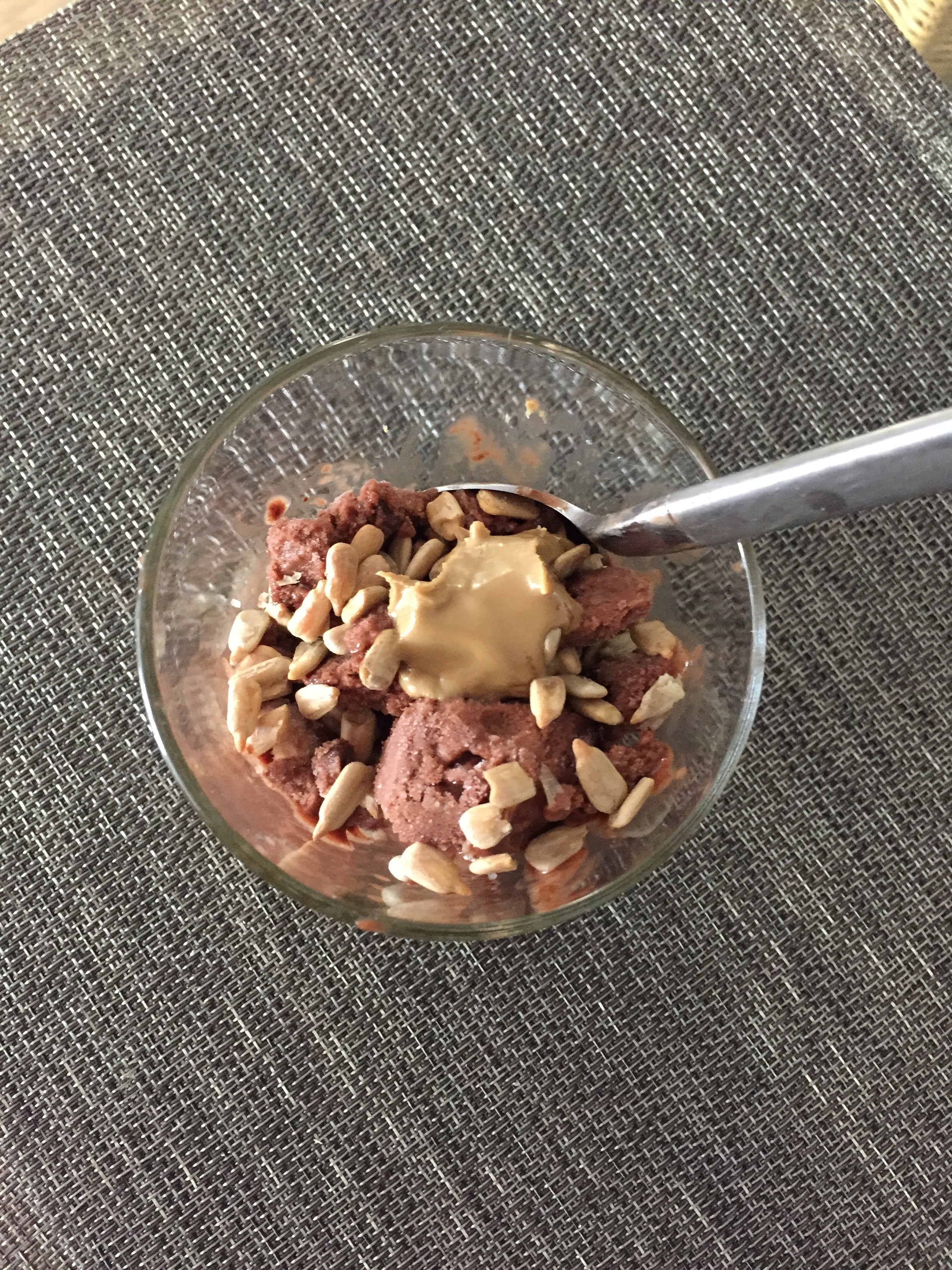 And then we went out for dinner…I got this great shrimp salad with black beans and fresh from the farm corn in a delish Dijon vinaigrette.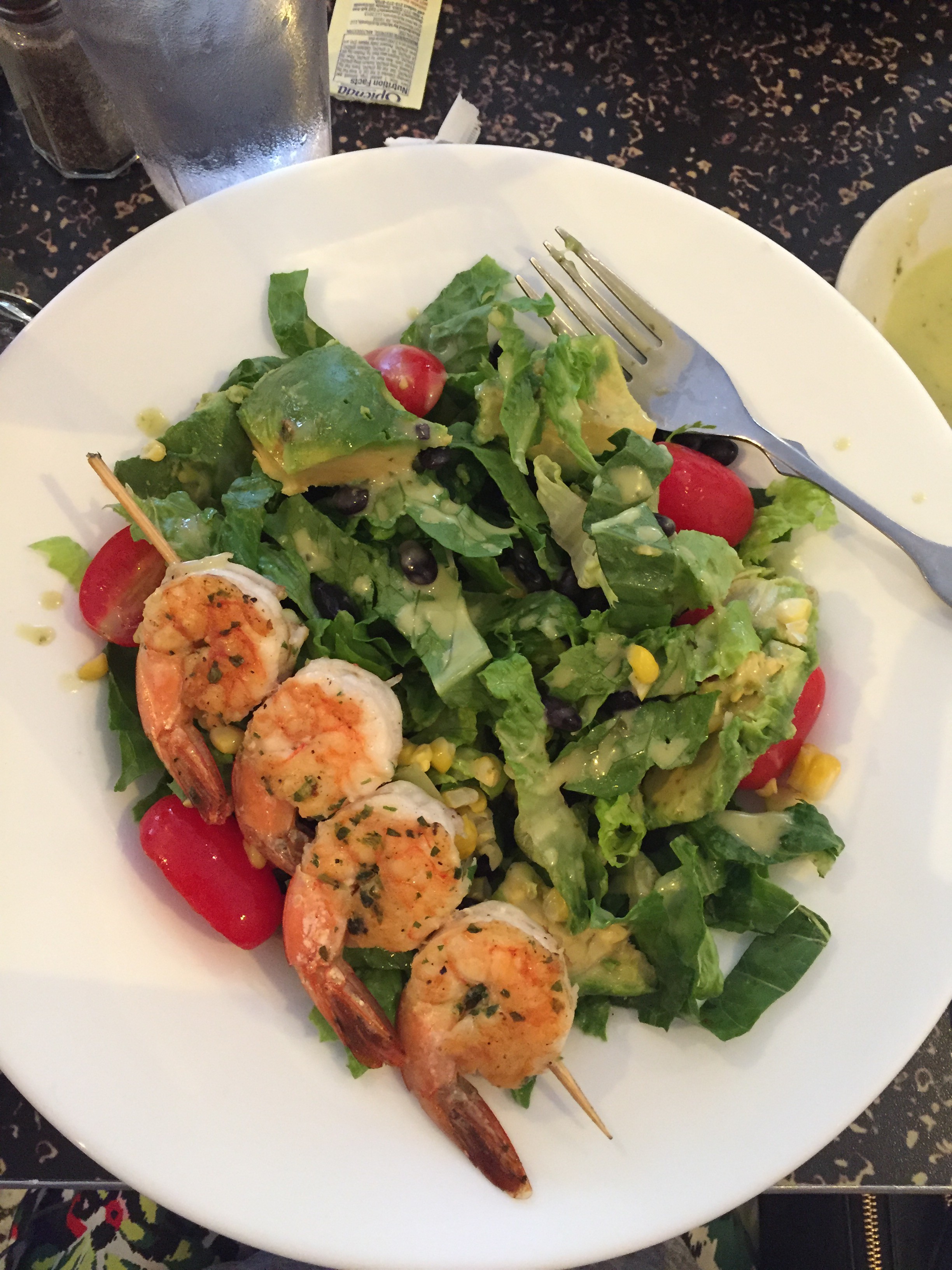 While catching up on the DNC I chugged a bunch of water because it's H-O-T, HOT! And ate a few more spoonfuls of nice cream…I just can't handle the HEAT! 
Stay cool out there…
XO