Did you know that 9 in 10 Americans don't eat the recommend amount of seafood each week? Unless you have a food allergy, here's the easiest way to eat more seafood…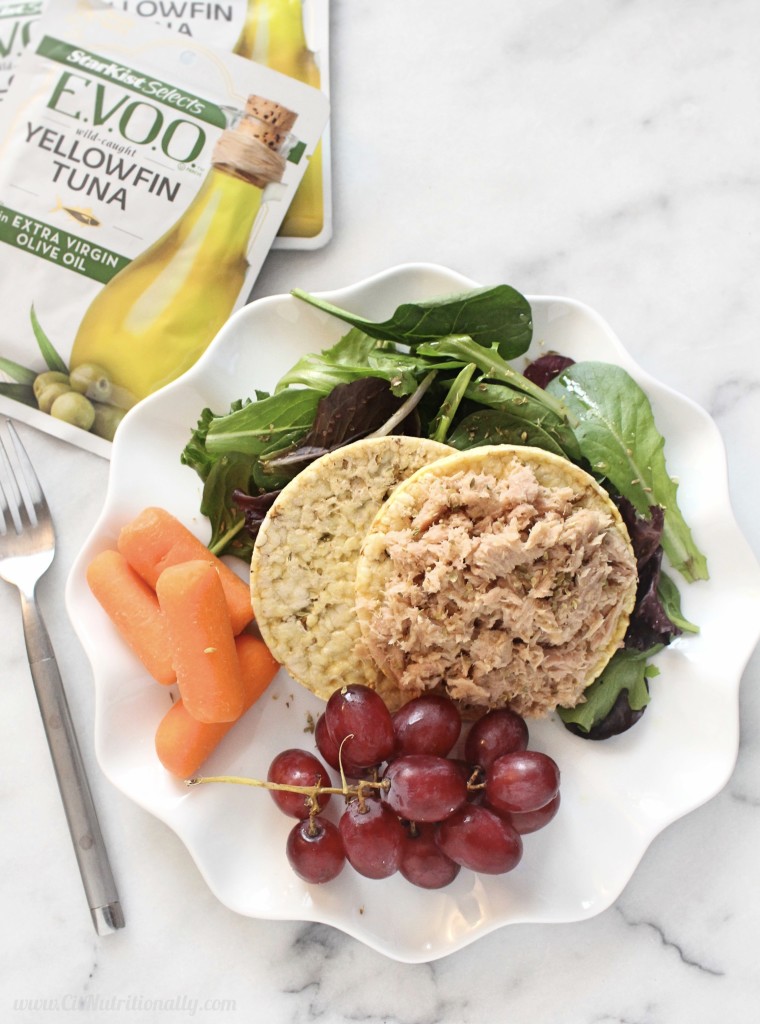 Disclosure: This post is sponsored by StarKist as part of an Influencer Activation for Influence Central. All opinions expressed in my post are my own.
True story: My fiance calls me a fish lady… and I wear my label proud! (It's true love!) 

Here's how I got this very strange, somewhat endearing in his own way, and unique nickname…
It all started when we traveled to Portugal… we were walking around after dinner one night and passed this cute little shop that was making homemade fish patties. They had quite an elaborate setup that clearly caught my eye (ahhh marketing!), but even more so, I was immediately transported back to my childhood when my grandma would make salmon croquettes. Soooo, I obviously had to try one! Yes, it was the weirdest dessert ever, but that's how my "fish lady" nickname started! 😊
Clearly, I'm a seafood lover, so when I found out that 90 percent of the U.S. population doesn't eat enough seafood, I had to get involved!
Why should you eat more seafood?
Seafood is…
A potent source of PROTEIN. Protein is the building block of muscle, essential for your body to function optimally, and the essential ingredient for many important chemicals in your body (to spare you on the science!).
Loaded with omega 3 fatty acids, that benefit heart health, cholesterol levels, brain power, eye health, and more… And most of us don't get enough omega 3 fatty acids on a daily basis!
One of the few food sources of vitamin D (another nutrient many Americans are deficient in!).
Easy to digest, which benefits those of us with irritable bowel syndrome!
It's recommended that we eat 8 ounces of seafood every week… are you getting enough?
The Easiest Way to Eat More Seafood…
So last month at FNCE (the Super Bowl of nutrition conferences), I had a chance to meet with the StarKist team and learn about their new on the go products to help us eat more fish…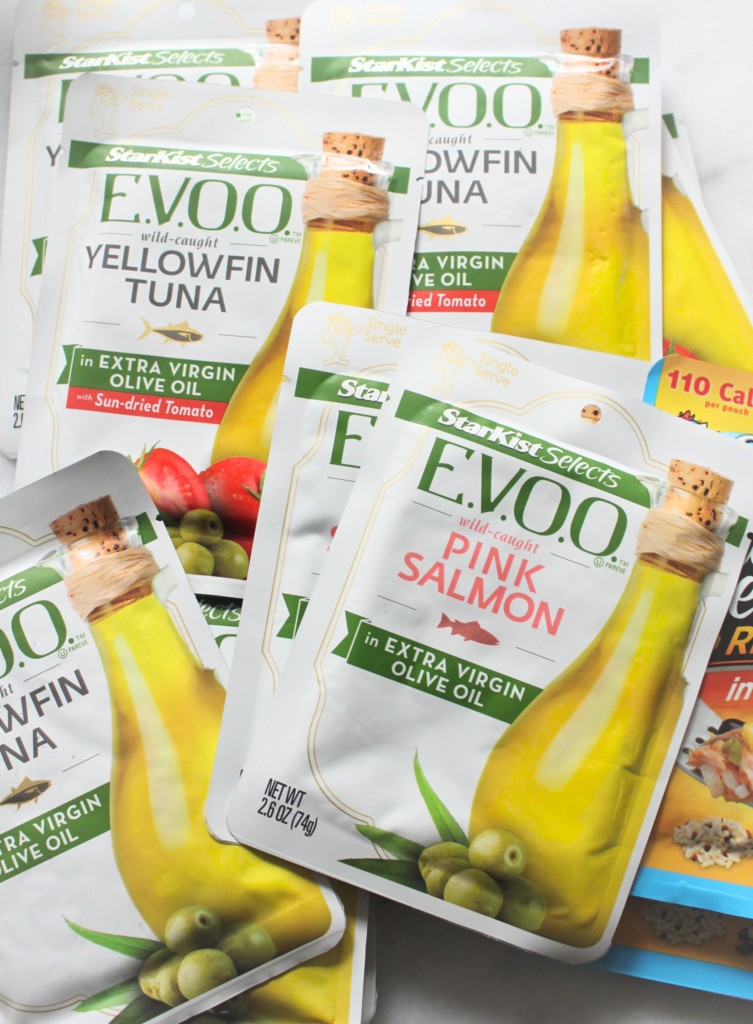 StarKist developed and released new, portable pouches that make it easy to pack more seafood into your diet. I'm partial to the StarKist Selects in E.V.O.O., but when I want to spice things up, the Tuna Creations® BOLD Rice & Beans in Hot Sauce call my name!
I got to speak with StarKist's registered dietitian, Laura Ali, MS, RDN, LDN, who gave me some inside scoop about how these new products came to be. Find out what I learned about how StarKist created the easiest way to eat more seafood…
On incredible flavor combinations…
When StarKist set out to make seafood more approachable for consumers, they wanted to make seafood FUN too – now that's definitely something I can get behind! They took a look at the biggest food trends of the year, and 26 varieties were born, including 13 seasoned Tuna & Salmon Creations, tuna and salmon in water or oil, plus low sodium options as well.
So what did we get from looking at the trends? First, HOT, HOT, HOT flavors! StarKist's new flavors like Thai Chili Style, Hot Buffalo Style, Sriracha, Jalapeno, and more!
Second, StarKist jumped onto the pulse movement, including rice and beans in their pouches. Now talk about a meal in one — Beans and rice are a complete protein, easy to eat, and oh so trendy right now!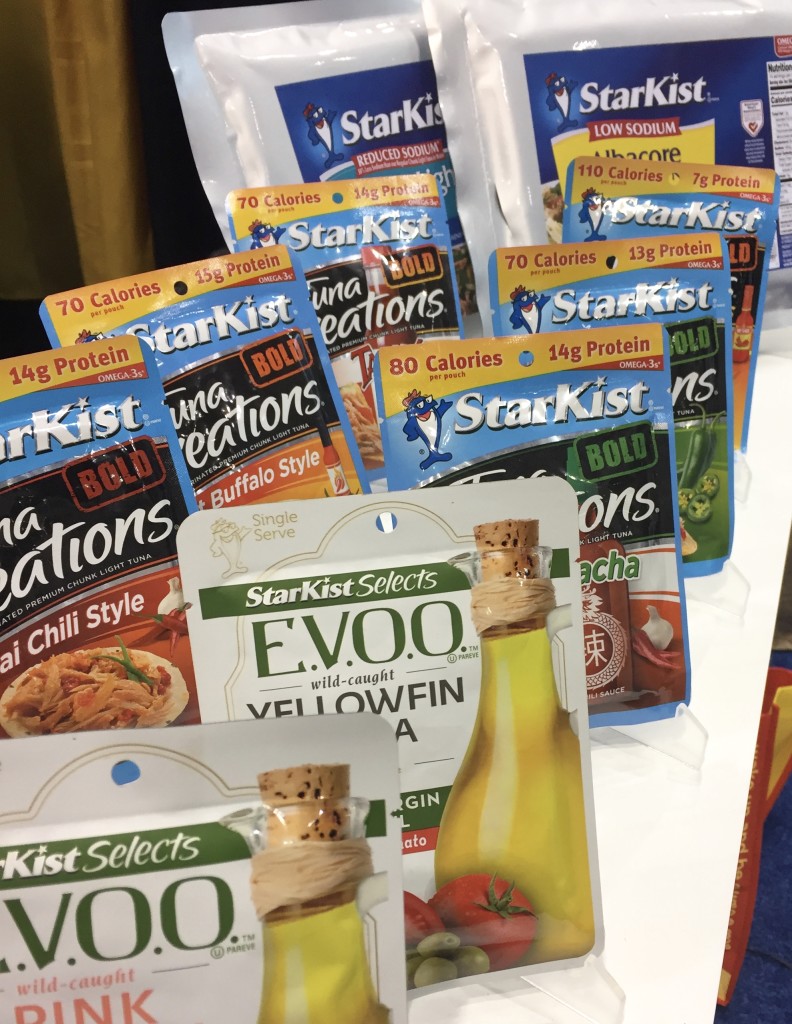 So how do the pouches stay shelf stable? 
The technology is easier than you think – they're vacuum-sealed!
And what's the difference between StarKist Selects and the Tuna Creations® line?
The StarKist Selects are a little more premium, made with wild caught fish (which I always recommend for my clients), high quality extra virgin olive oil, and a touch of salt. The good fats are digested slower, which helps improve meal satisfaction and prevents a spike in blood sugar after eating. Personally, my favorite is the StarKist Selects wild-caught salmon in extra virgin olive oil!
On preparation…
Literally all you need is a fork! Grab some whole grain crackers, a salad or sandwich, tear open your pouch, and your meal is complete! It's that easy! When so many of us are constantly on the go (hashtag guilty!), having a portable, nutritious and delicious protein option is a lifesaver (because who has time for a can opener now?).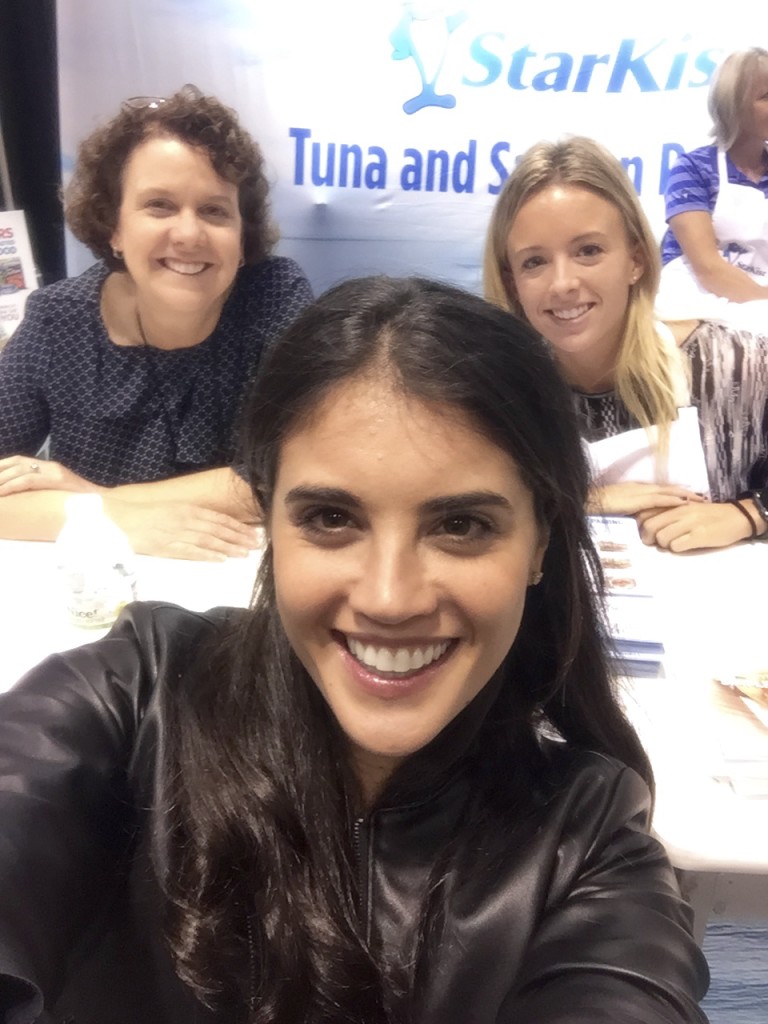 I had so much fun at my meeting (and took a shameless selfie with part of the StarKist team), and can't wait to bring you more seafood recipes so you can reap the deliciously nutritious benefits of fish!
Happy Friday, friends!
XO

If you want to stay connected or you make something from C it Nutritionally I would LOVE to see your creations! Tag me or use the hashtag #CitNutritionally!
Let's get social! 
Facebook: C it Nutritionally
Twitter: @ChelseyAmerRD
Instagram: @CitNutritionally
Pinterest: ChelseyAmer