Find out some of my favorite foodie finds in Portugal from our trip last week!
I don't think anyone becomes a Registered Dietitian without being obsessed with food on some level. And personally, I think us "foodie" dietitians are the best kind…but maybe I'm biased…
Love it or hate it, I wear the label of a foodie with pride. As much as I love a good kale salad, I love french fries, all carbs and the occasional dessert (when my sweet tooth strikes!). One thing I've learned AND embraced as I've been studying nutrition is that there's room for EVERYTHING in your diet…especially when you travel.
So last week in Portugal I ate anything and everything that I wanted from a pastry for breakfast one day to bread — and ((GASP)) not whole grain bread — at legit every meal. And I obviously took a picture of nearly every morsel that made its way into my mouth, because #foodblogger.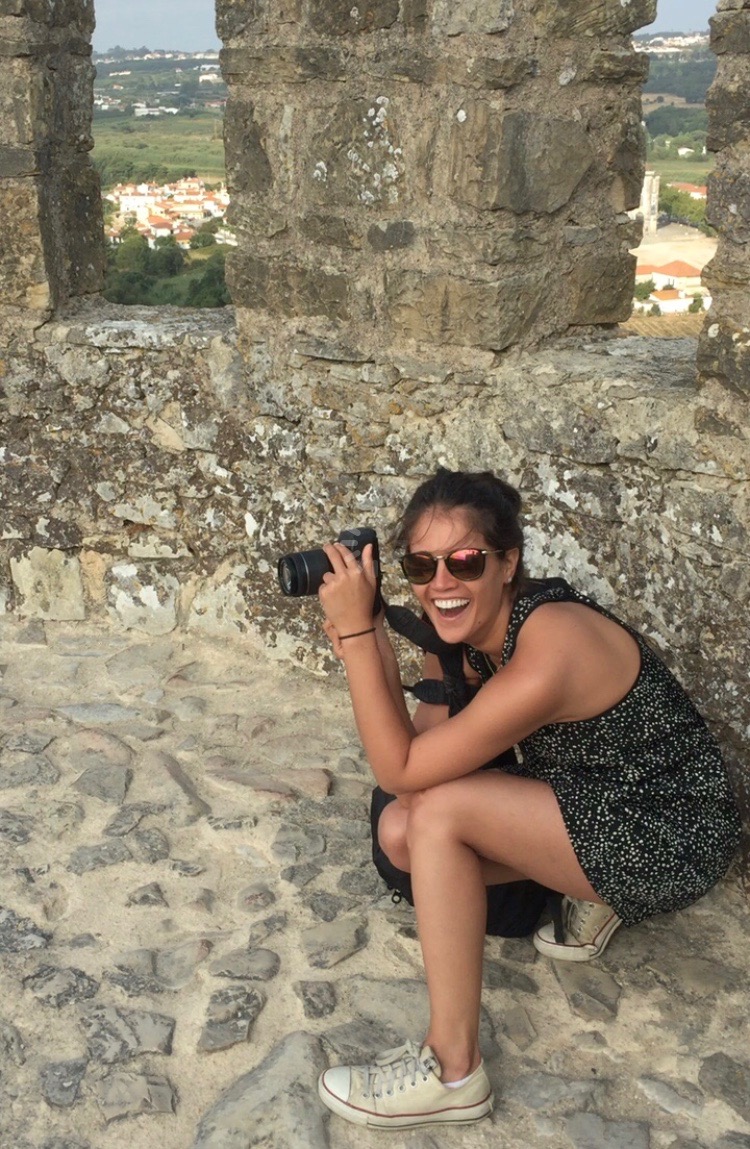 So this week I'm skipping the regularly scheduled WIAW and sharing my favorite foodie finds in Portugal…
LISBON
Seafood Paella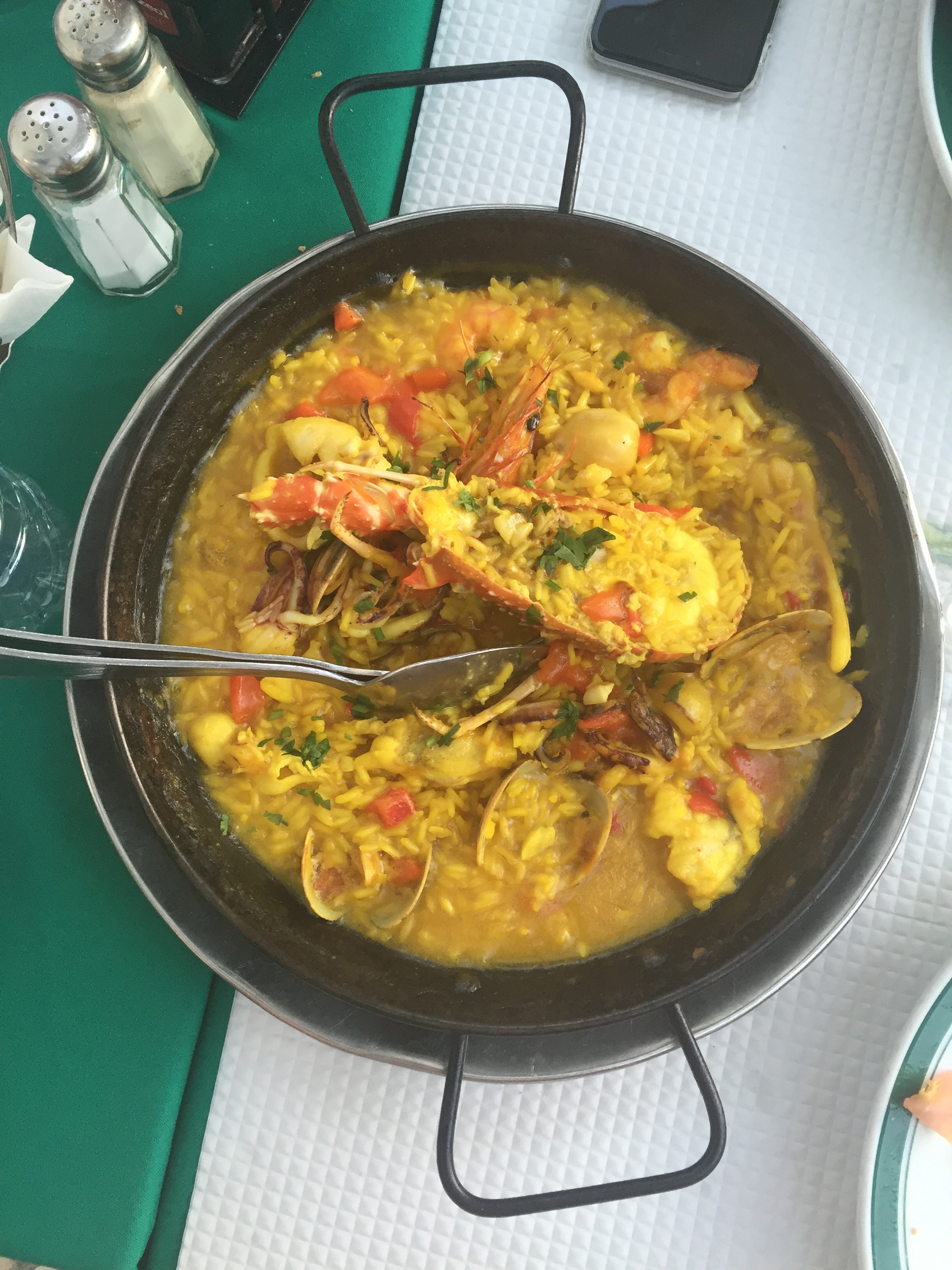 On night one we went to an authentic Portuguese restaurant called Pinoquio. It was a no frills kind of place but made delicious seafood and paella.
The National Melon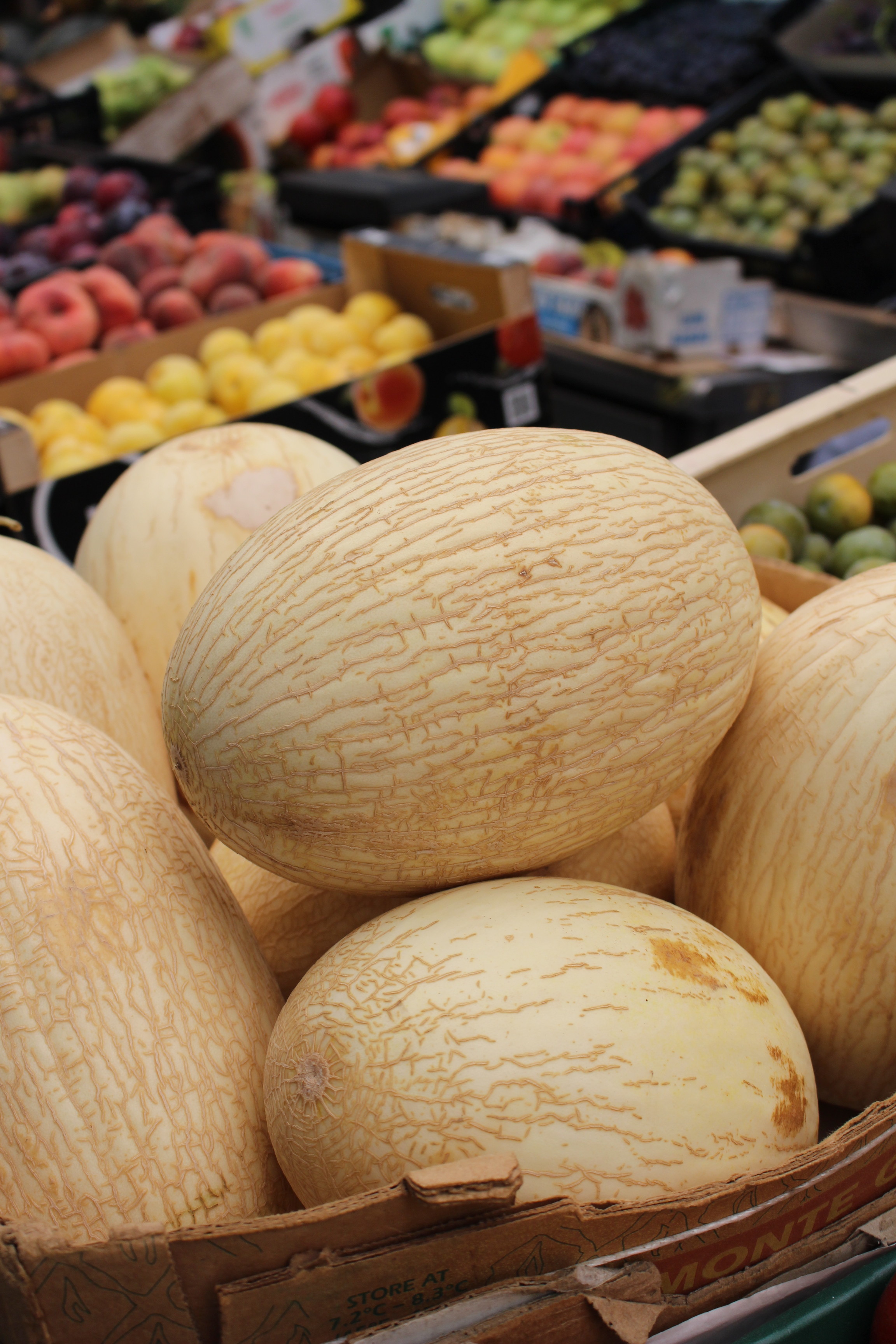 Some things I ate were healthy! We nicknamed this "nashmelon," as in the "national melon" because no one could tell us its proper name! It's a bit watery-er than honeydew and lighter in color, but the same consistency and DELISH!!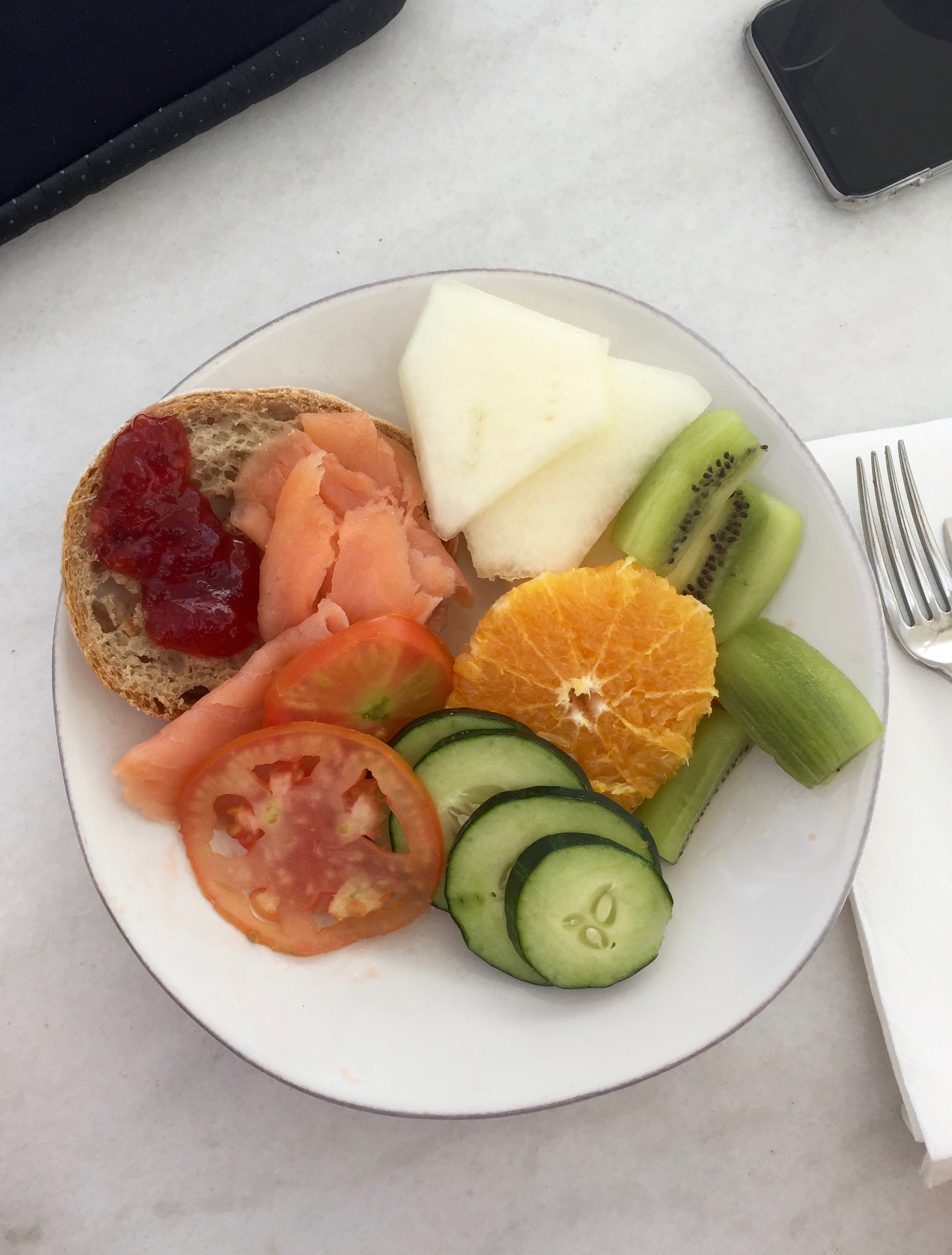 Seared Salmon over Avocado Mash from the Ribeira Time Out Market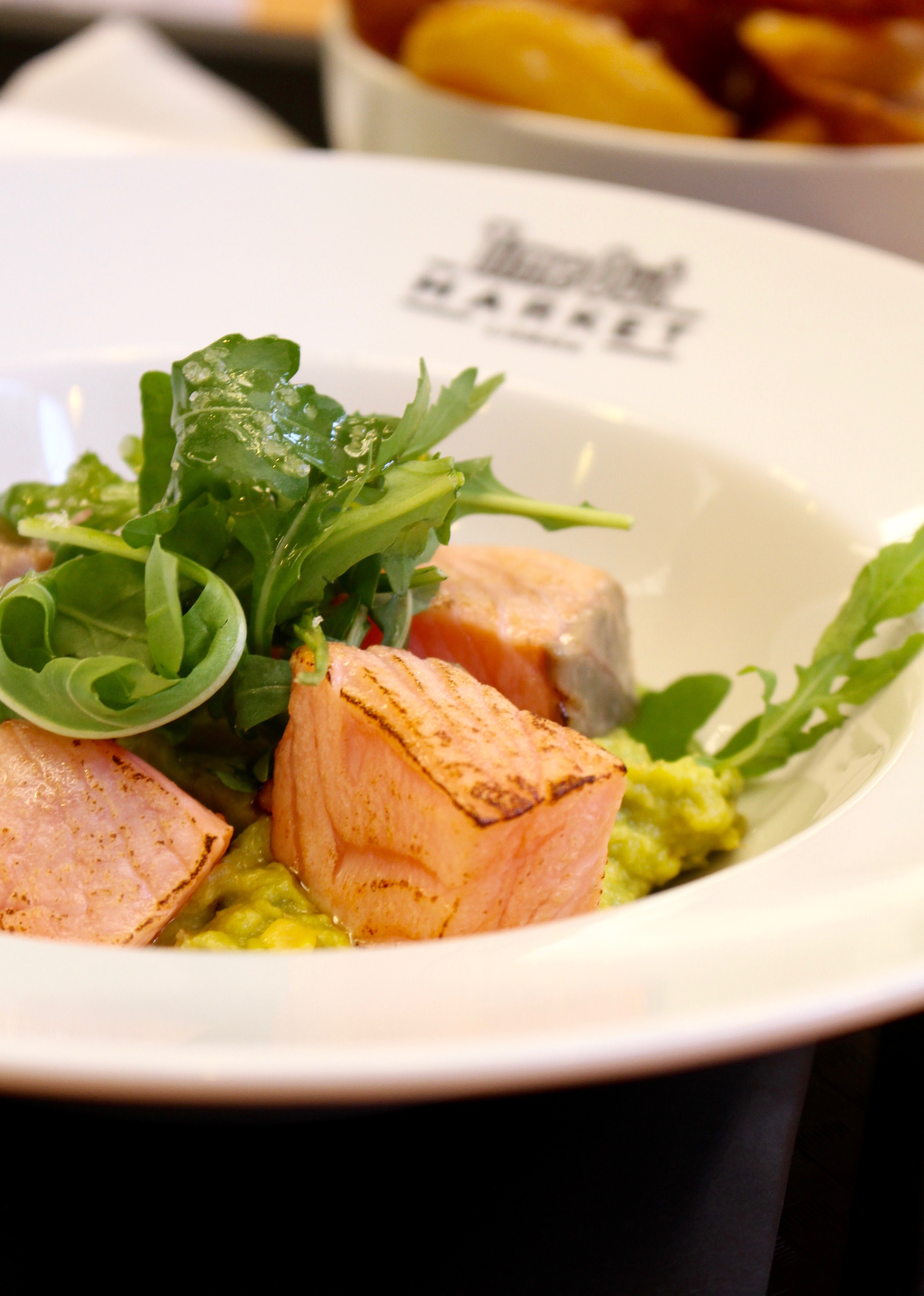 If you're in Lisboa, attending this market (more than once) should be mandatory! S and I went twice and L-O-V-E-D it. He got his fill of a traditional Portuguese steak sandwich, we split the BEST sushi I've ever eaten, and then this seared salmon dish with the best "rustic" fries ever! There's something for everything and the culinary masterminds all have a stand…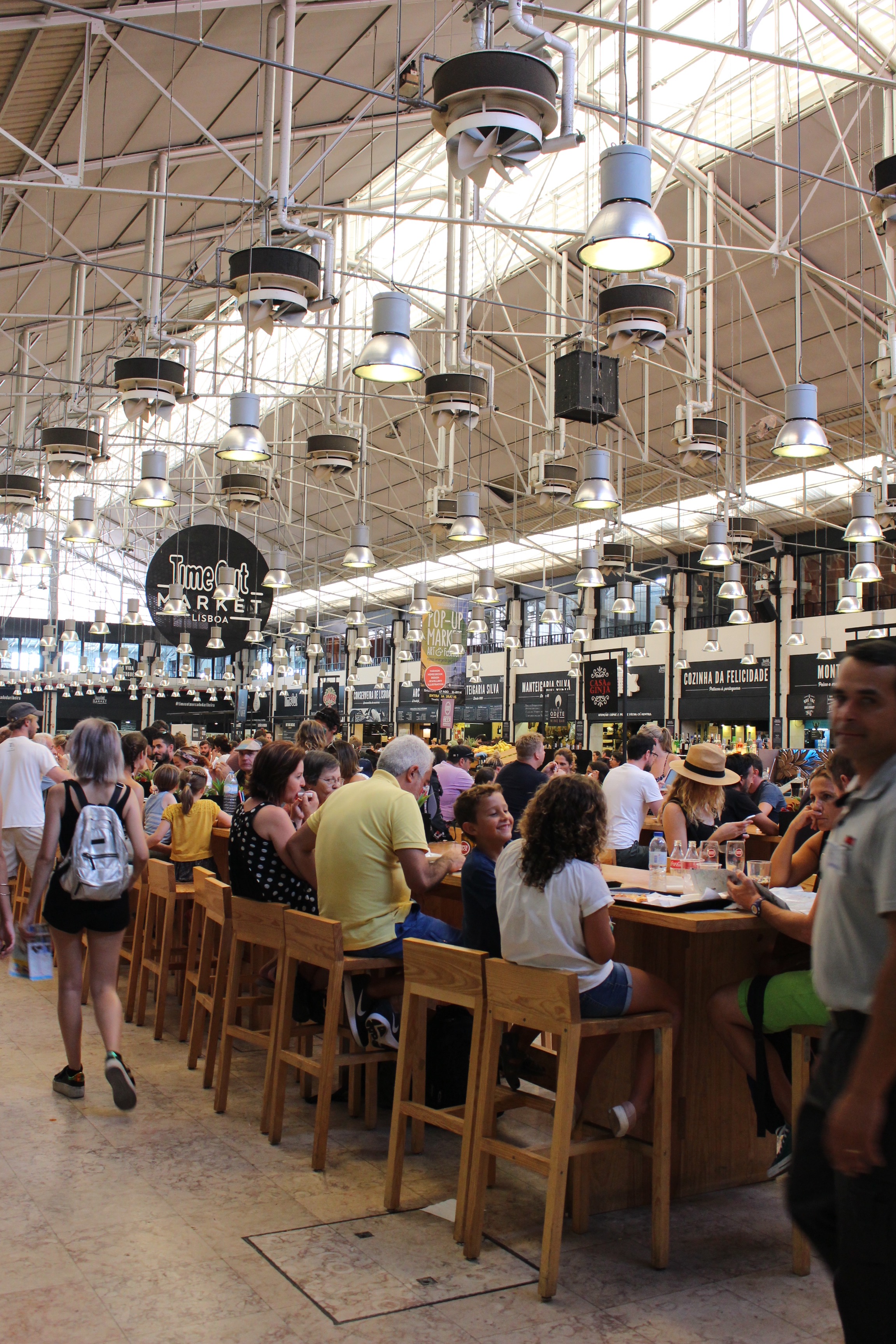 NAZARE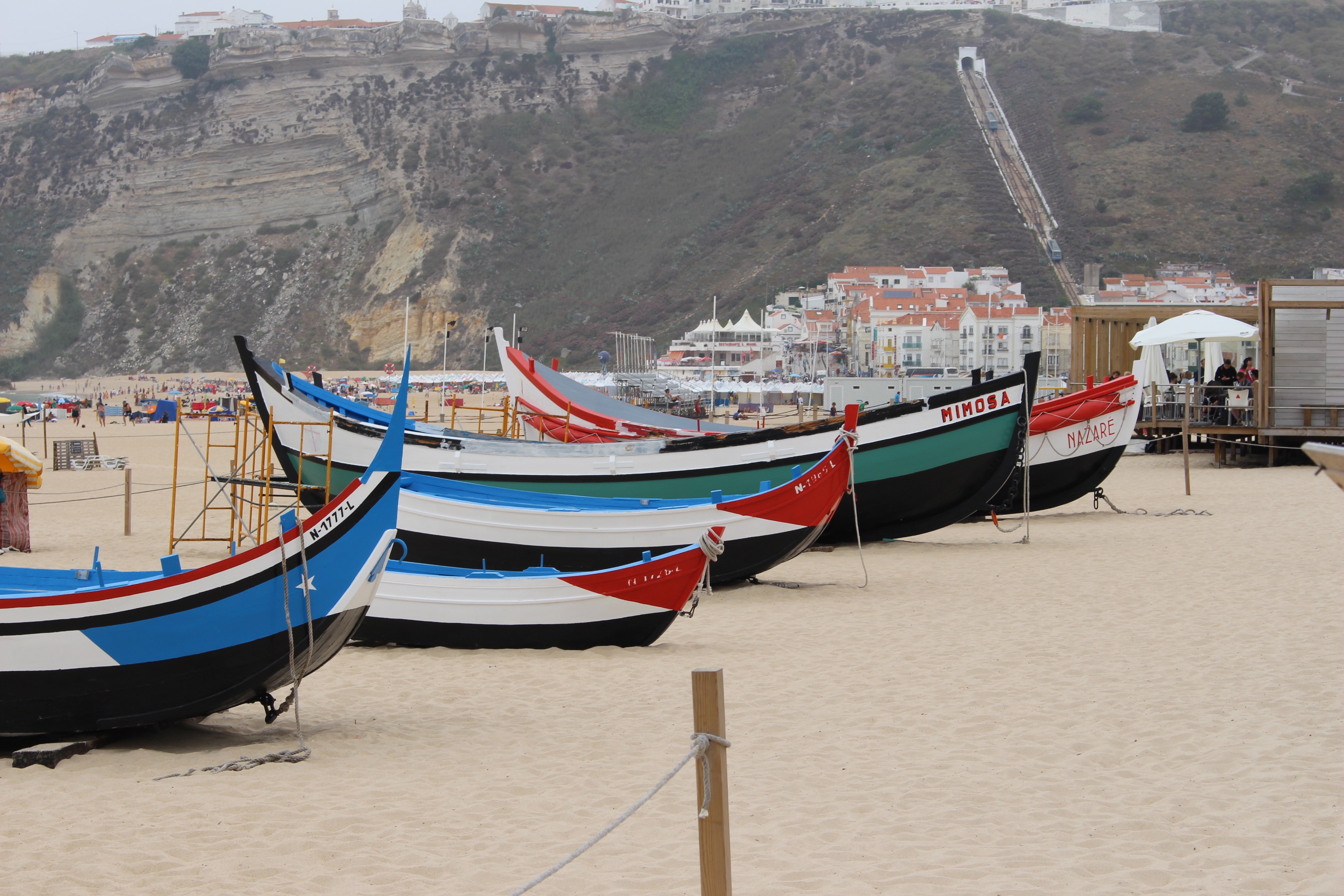 We stopped off in this little fishing/beach town on our way up to Porto and we were SO glad we did! It was a tad overcast, and parts were totally a tourist destination, there was something so relaxed and local about it ((like the fish drying out in the sun <– click for my Insta pic!)). And we had one of the best meals of the trip!
Fresh grilled shrimp, right off the skewer…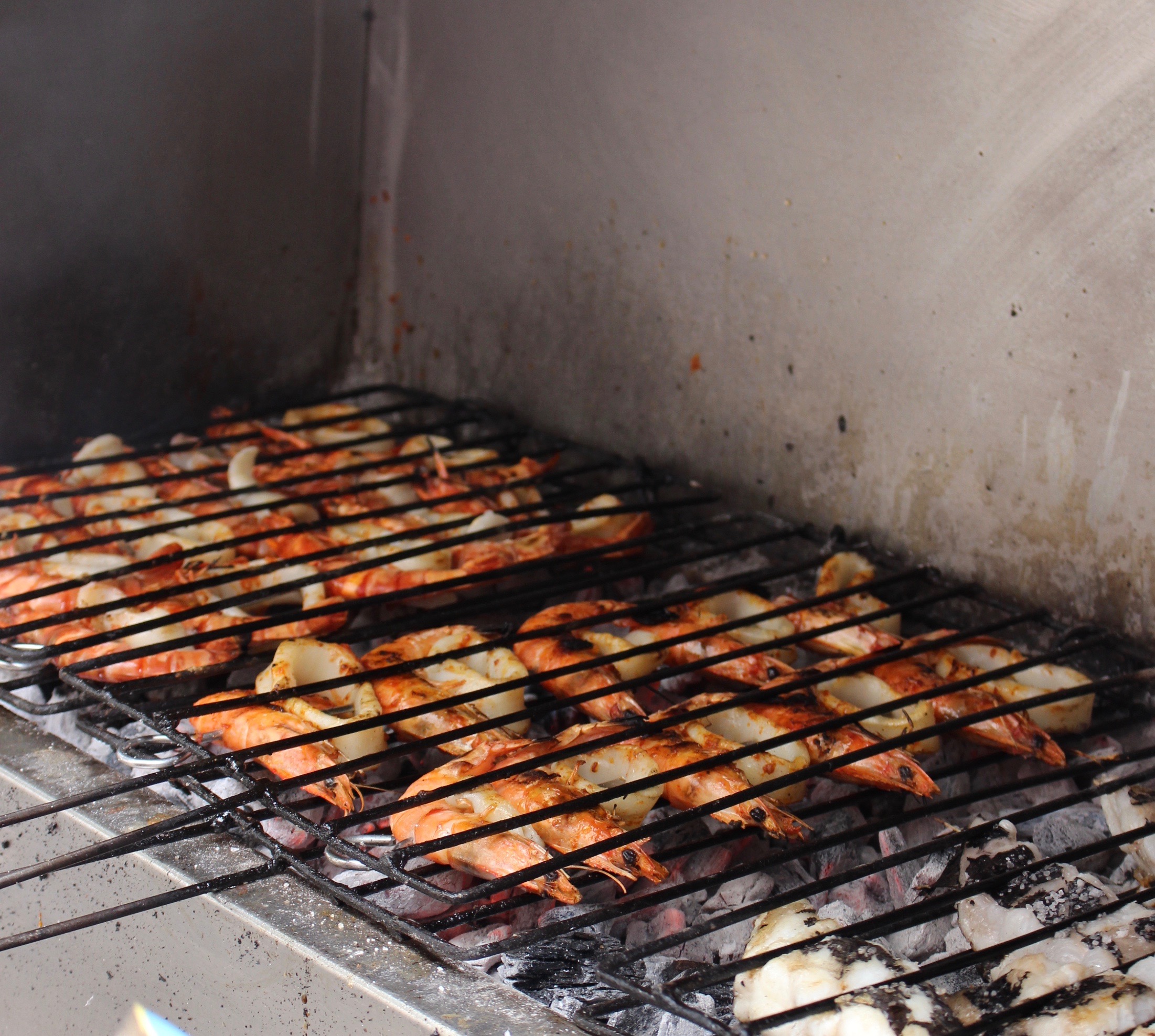 I couldn't tell you the name of the restaurant that we went to, but when you a bunch of locals eating there you know it's good!
PORTO
Unfortunately, I got some food poisoning in this beautiful Northern city, but before that, I did eat some pretty delicious stuff!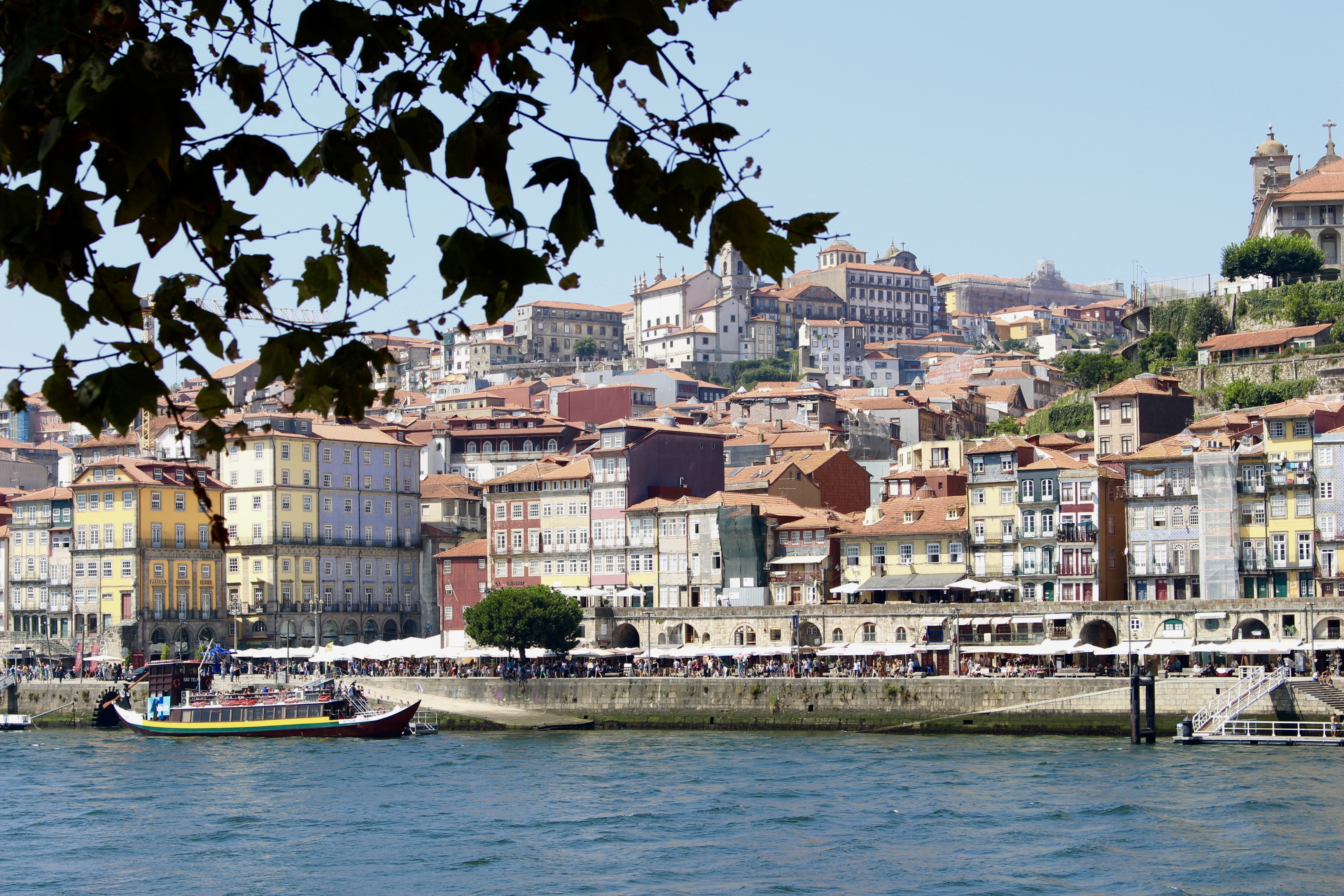 We started day 1 in Porto with a Bola de Berlin (a traditional Portuguese pastry) from Confeitaria Serrana, right by the train station…it tasted MUCH better than it looked!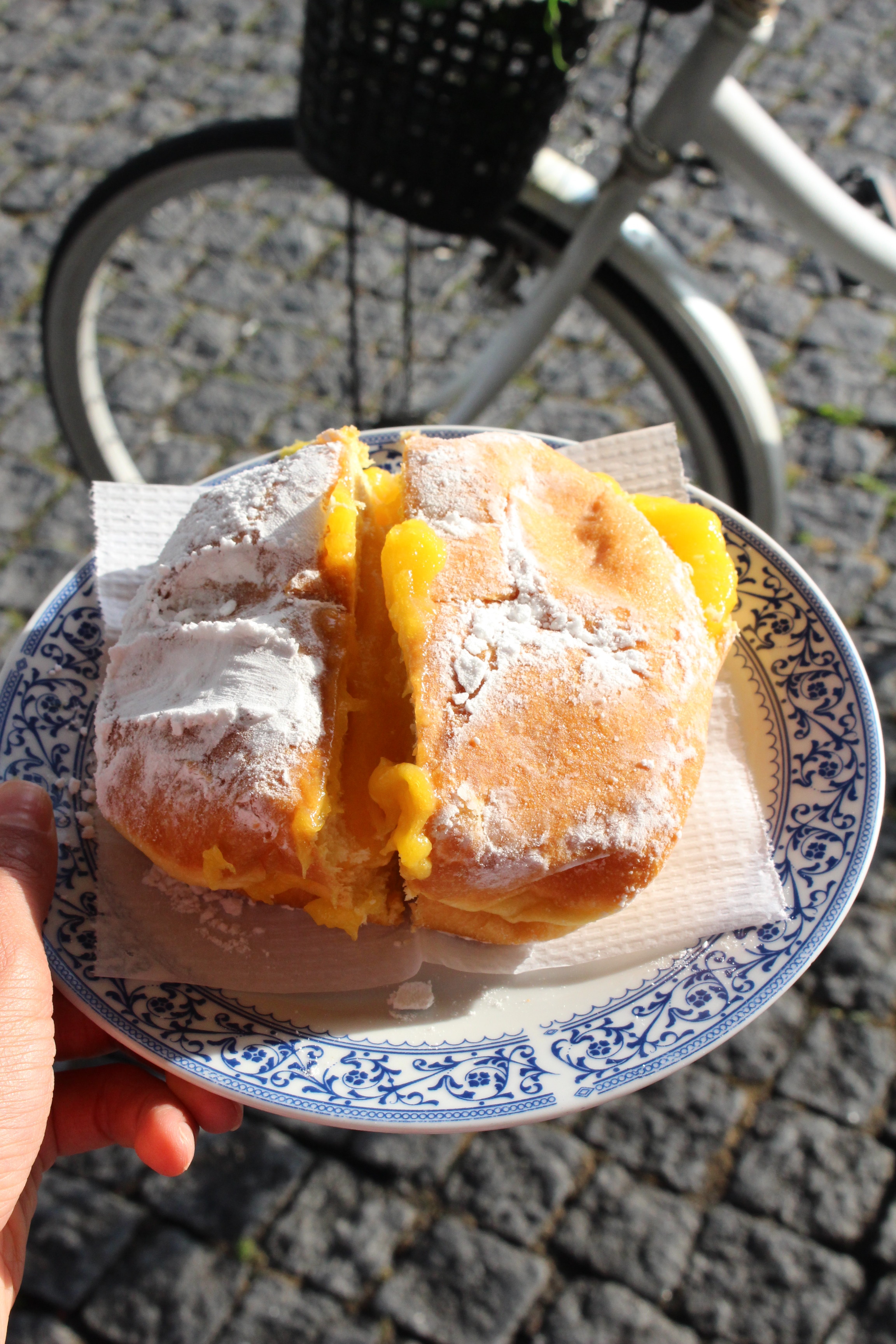 Then we did some Port tasting in Gaia at the port houses (Taylors and Kopke)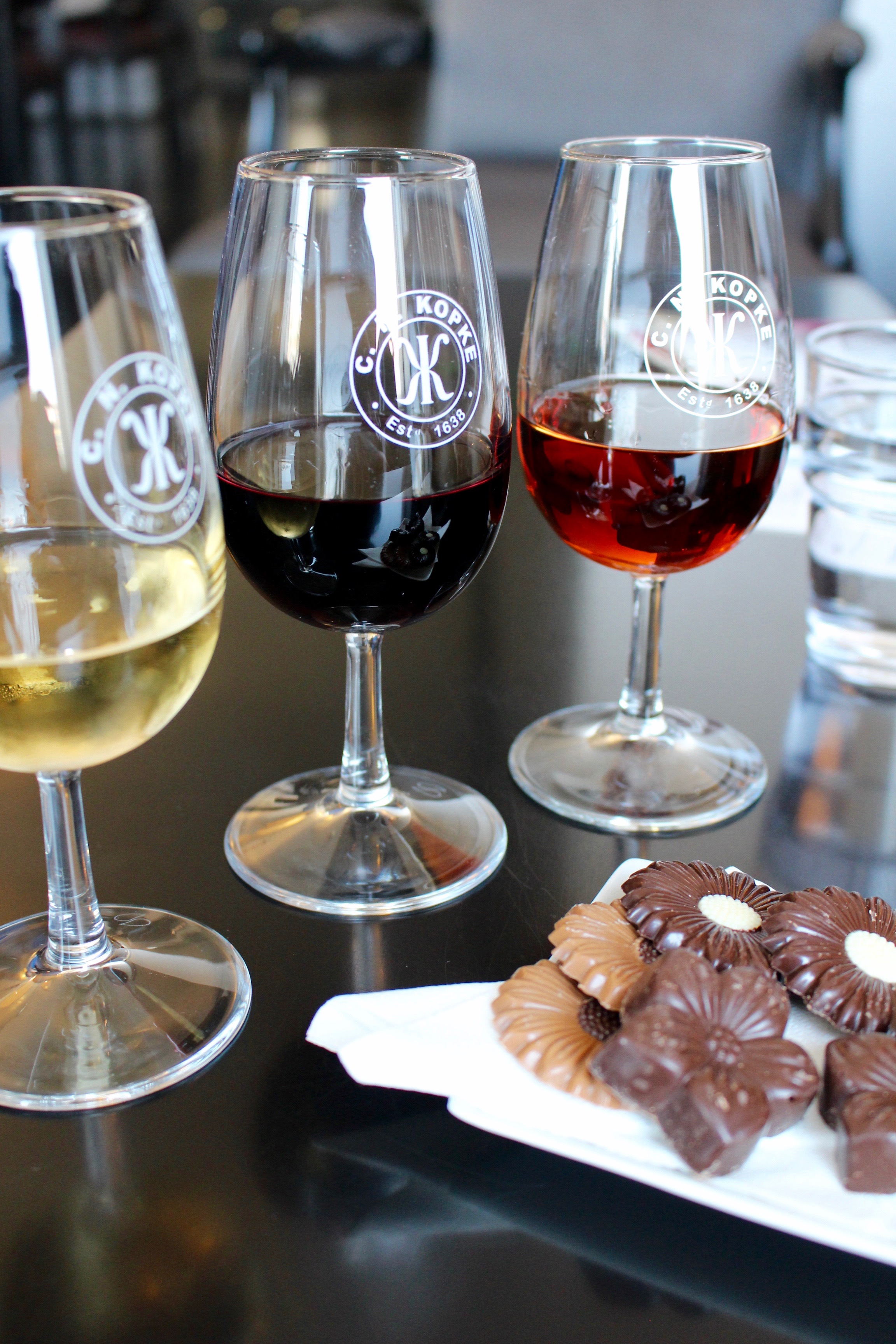 Oh and don't forget the freshly baked bread from every other store that happens to be a pasteleria…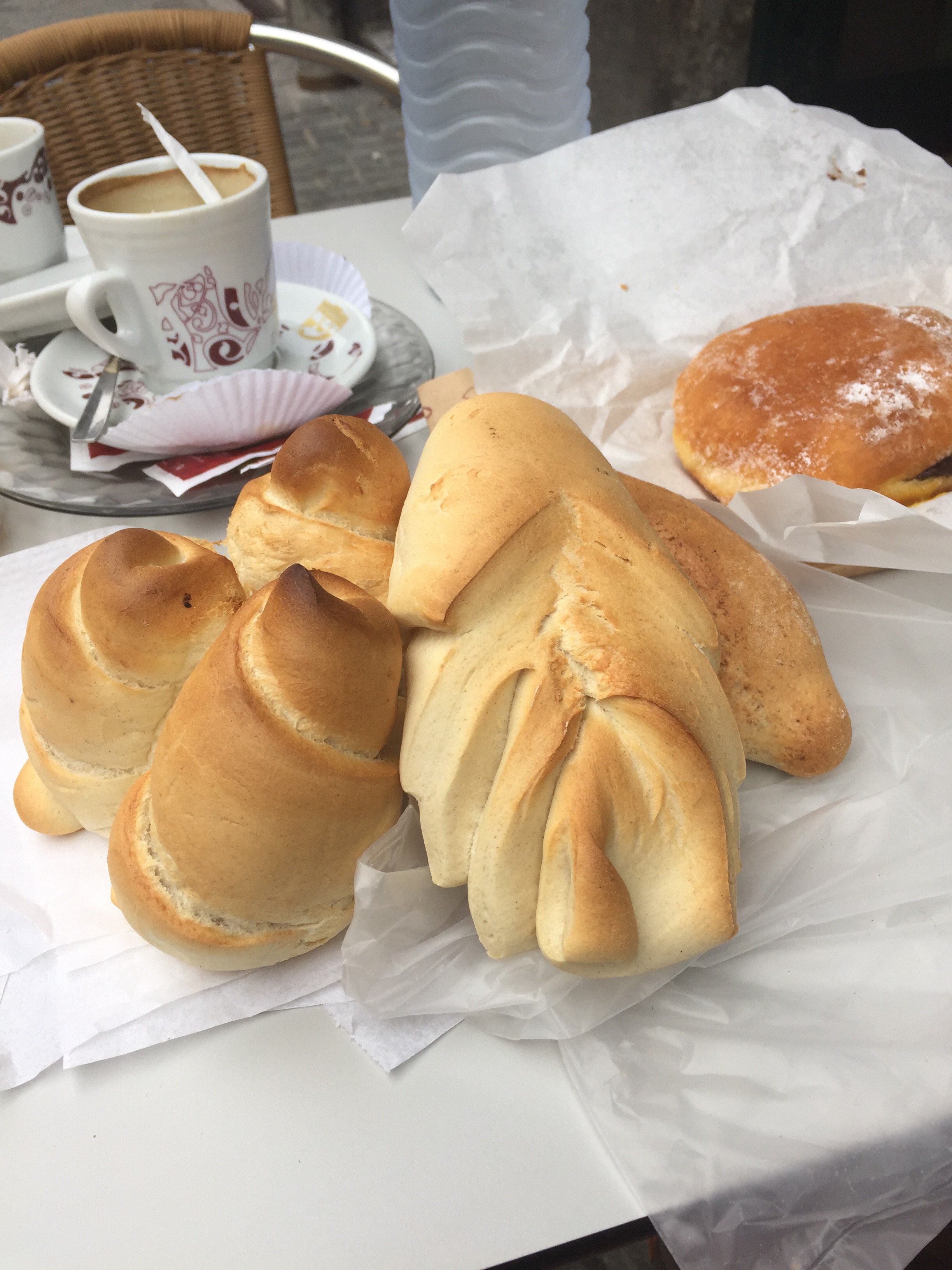 Did I mention I was there to run a marathon so I had to #carbload?! Not really, but it kind of seems that way…
Although I'm sure S would have a bunch of other stuff to add to his list — Pasteis (Portuguese custard pastry), the best chorizo he's ever eaten, and seafood stew — these were some of my favorites from Portugal!
Question of the day: Have you ever been to Portugal?? What's your favorite Portuguese EAT?! 
XO