Read on to discover what YOUR top five favorite recipes of 2016 are and which five are MY favorites that you NEED to try ASAP…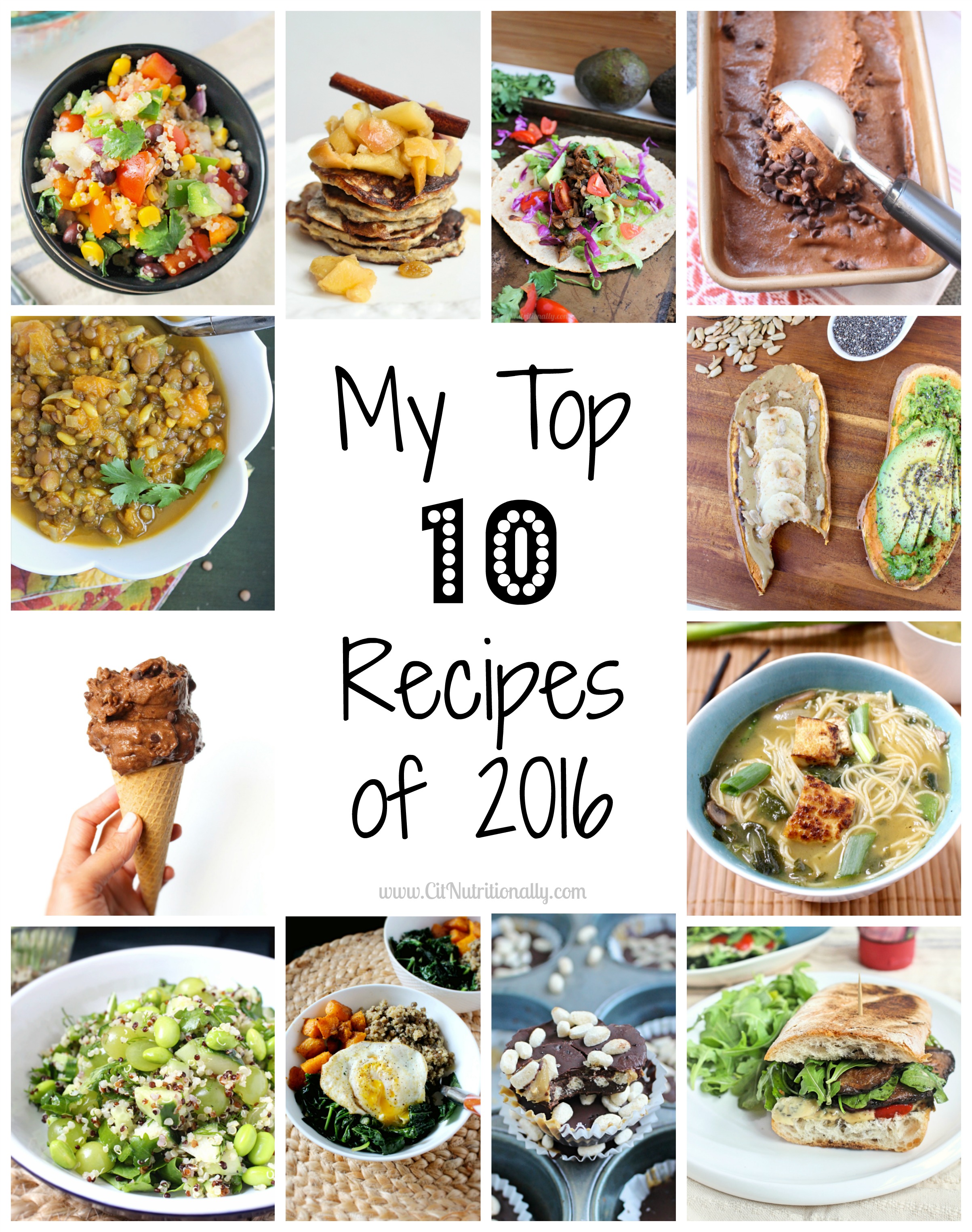 I cannot believe it's already this time of year. The looking ahead, reflecting back, oh em gee it's a new year time of year.
2016 was full of ups and downs for me – personally and professionally. I worked my booty off in the hospital for half of the year in my dietetic internship, I had an incredible experience at the Natural Gourmet Institute and made a great new friend along the way ((Hiii Abby!)), I stood by my best college friend's side as she got married, I officially became a registered dietitian and I graduated with my masters degree ((finallyyyy))!
I connected with so many of you on Instagram, started making some awesome recipe videos, worked with some incredible brands and grew online relationships with some other inspiring health-focused bloggers and dietitians. I had recipes shared in SHAPE, Greatist, Fitness mag and more, and even in print for the first time as a dietitian (thank you Metro Philly!).
This year, I…
My 2017 planning is in full swing and I have SO much new stuff in store for you guys (check in on Friday to find out what's coming in the new year!).
SIGN UP for my newsletter here!
So instead of blabbing your head off, I'm sharing the 5 recipes you guys liked the best this year and a few of my favorites as well that I think you NEED to try! Leggooooo…..
Your 5 Favorite Recipes of 2016
5. Vietnamese Veggie Noodle Bowl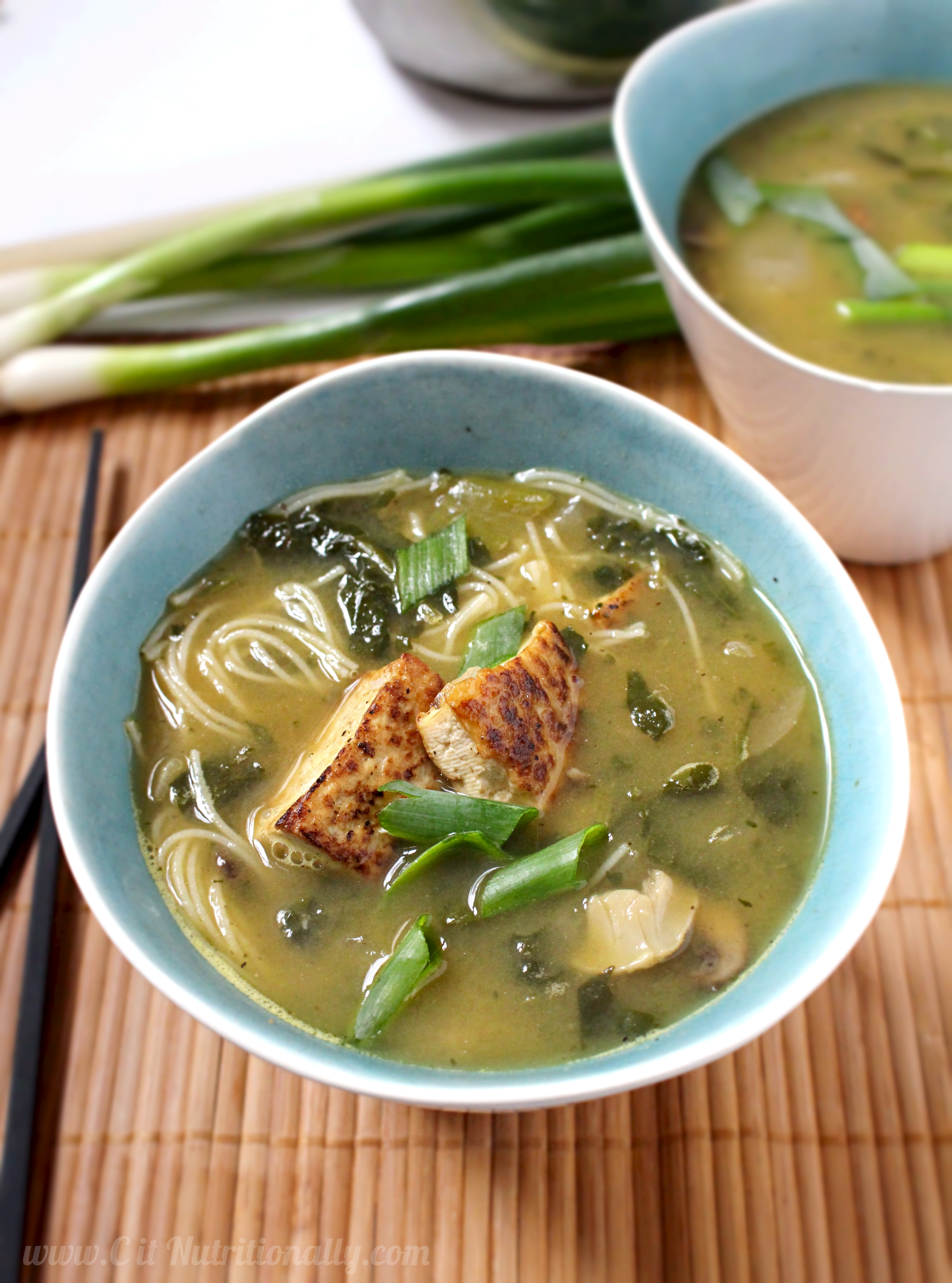 To be honest, this was one of those recipes I just wasn't sure about when I was first experimenting in the kitchen. It's completely out of my comfort zone, uses some unique ingredients ((hellooooo lemongrass!)) and was my first tofu recipe if I'm not mistaken (there have been a few since then, like these enchiladas and tofu tacos…yup, TACOS!). But when I tasted this recipe, inspired by a close friend, I knew I needed to share it. And it did not disappoint! AND you guys loved it too! If you haven't tried this soup yet, get up on it nowwww!! Click here for the recipe.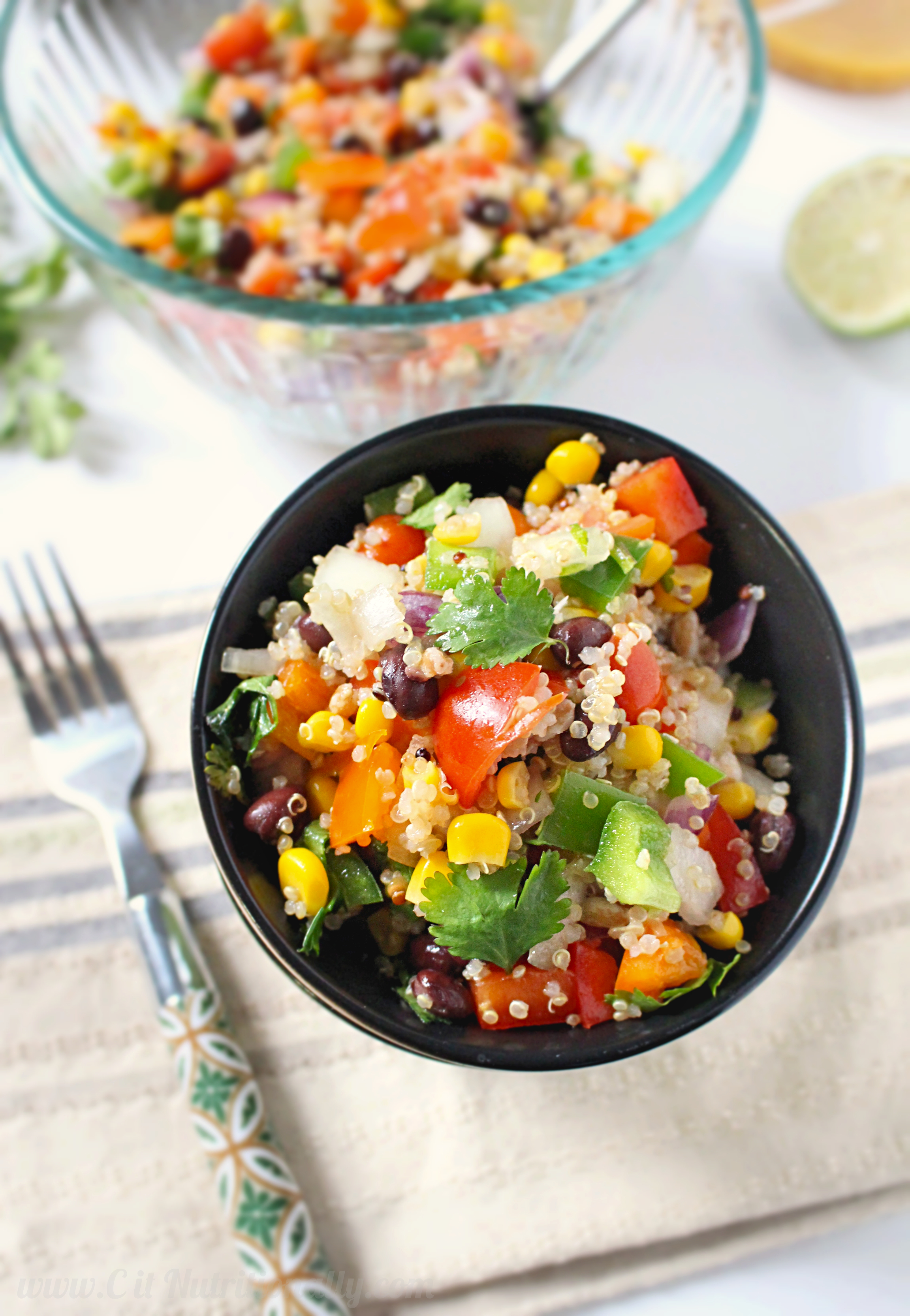 One of the most common recipe requests from you guys happens to be easy lunch and sides. And this recipe works as BOTH! This quinoa salad is 100% plant based, gluten free, and full of SO much flavor with all of the veggies, beans, corn and cilantro. It happens to be one that I too make over and over again! Click here for the recipe.
3. No Churn Salted Chocolate Chip Banana Ice Cream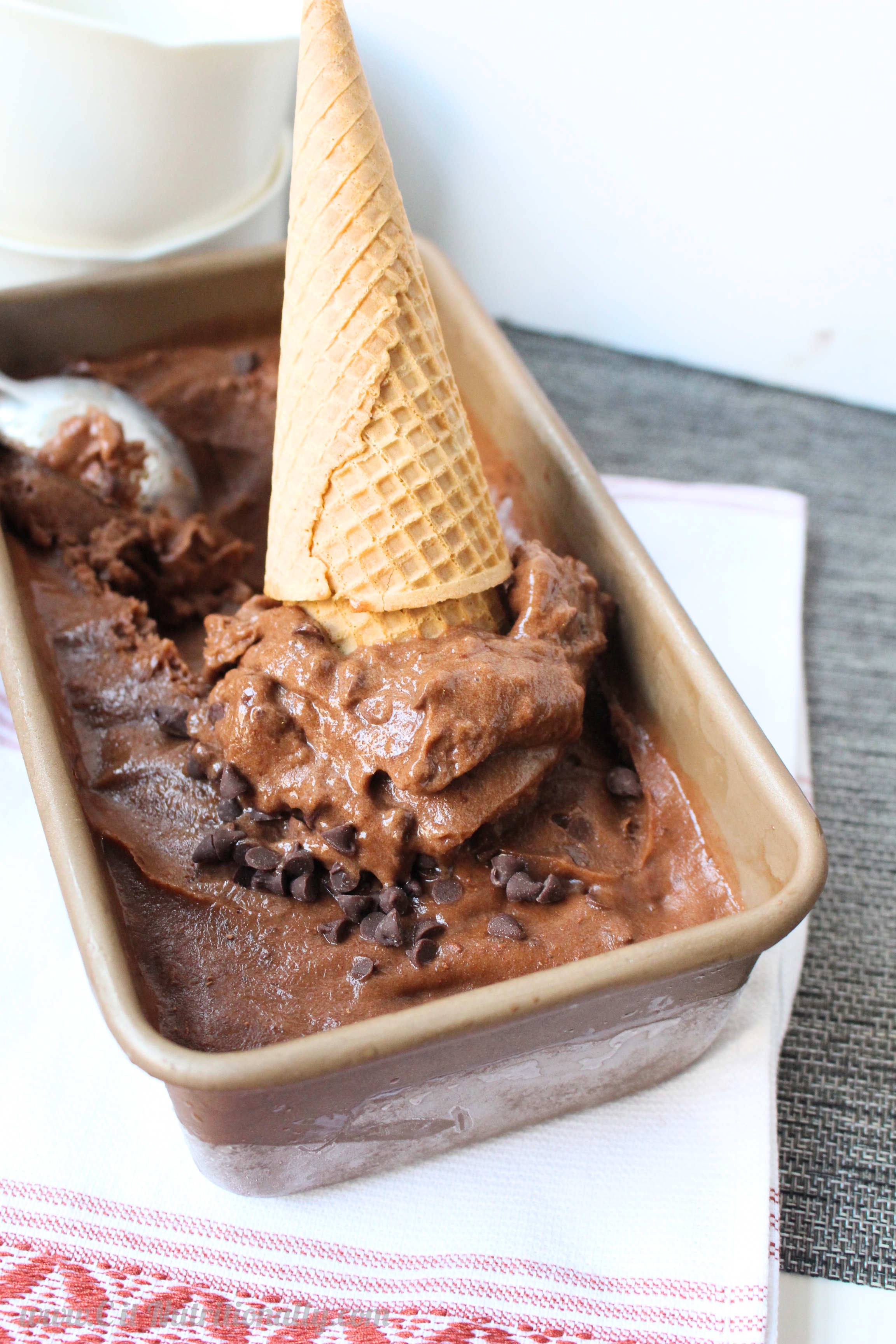 I mean hellooooooo best and easiest recipe ever! This no bake frozen treat is chock full of deliciousness, loaded with vitamins and minerals, dairy free, and SO GOOD. Every darn day. I made this recipe at least 10 times this summer and even shared it with the dental residents I gave a talk to over the summer….they LOVED it too! It's made with almost 100% fruit, so figure-friendly year-round. Get your no-churn blend on… Click here for the recipe.
2. Black Bean Sweet Potato Burgers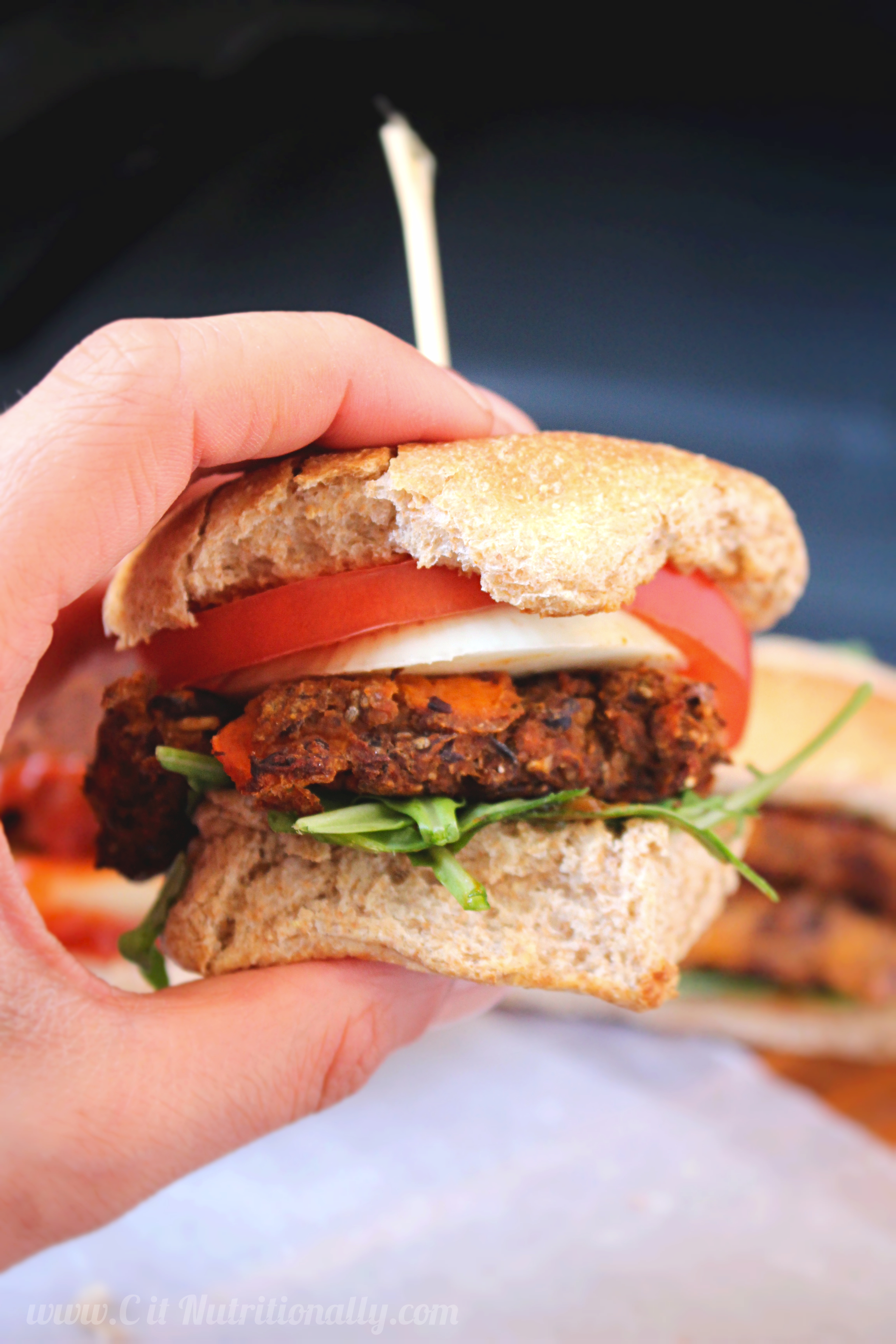 This happens to be another recipe I make on REPEAT. And repeat and repeat. Especially in the summer, but even in the winter. It's THAT delicious, nutritious, nourishing, comforting, yummy and ohhhhh soooo yummmmm at that! If you haven't tried these sweet potato black bean burgers, then I just don't know what you're waiting for! Click here for the recipe.
1.Quinoa and Lentil Power Bowl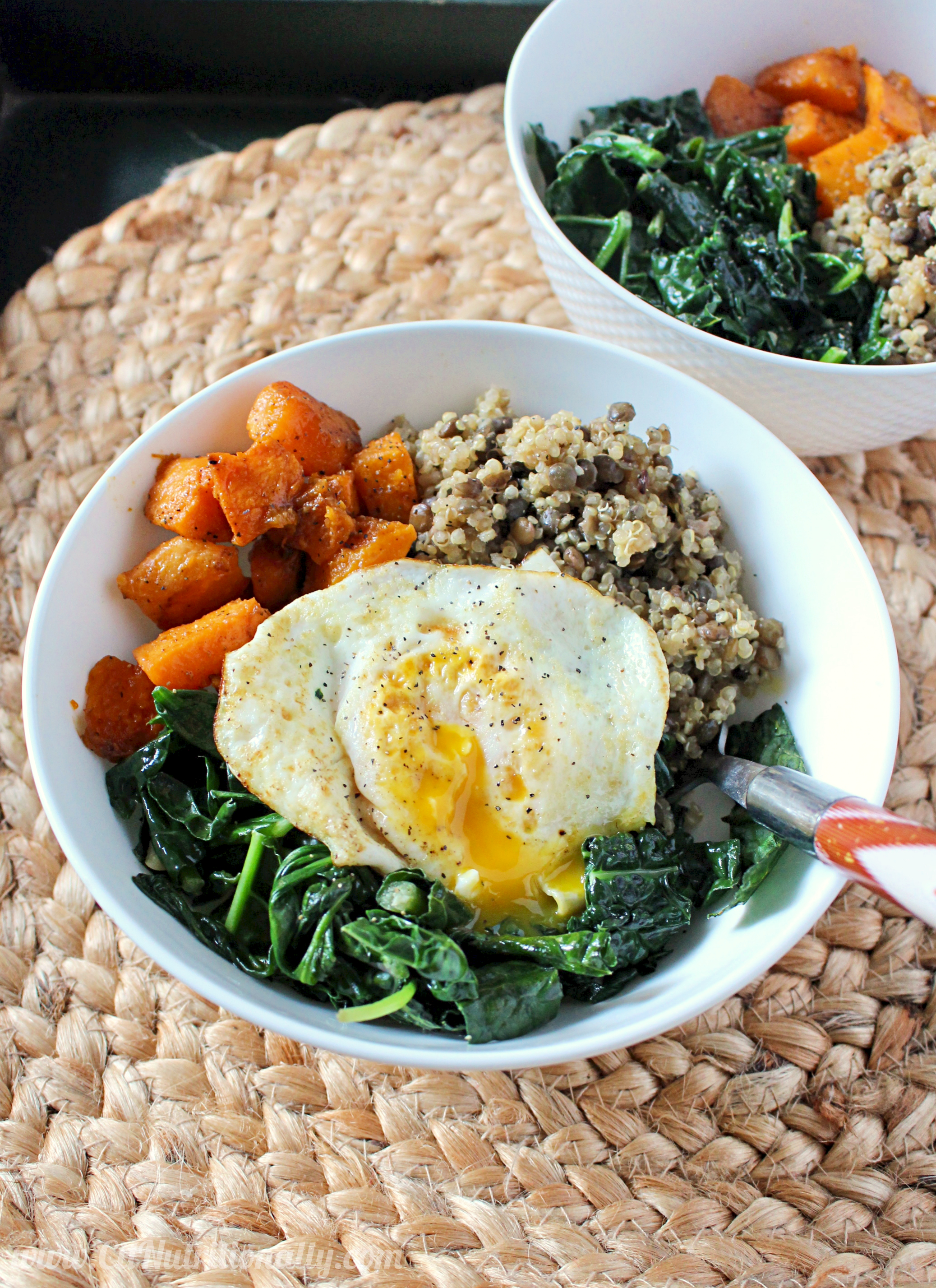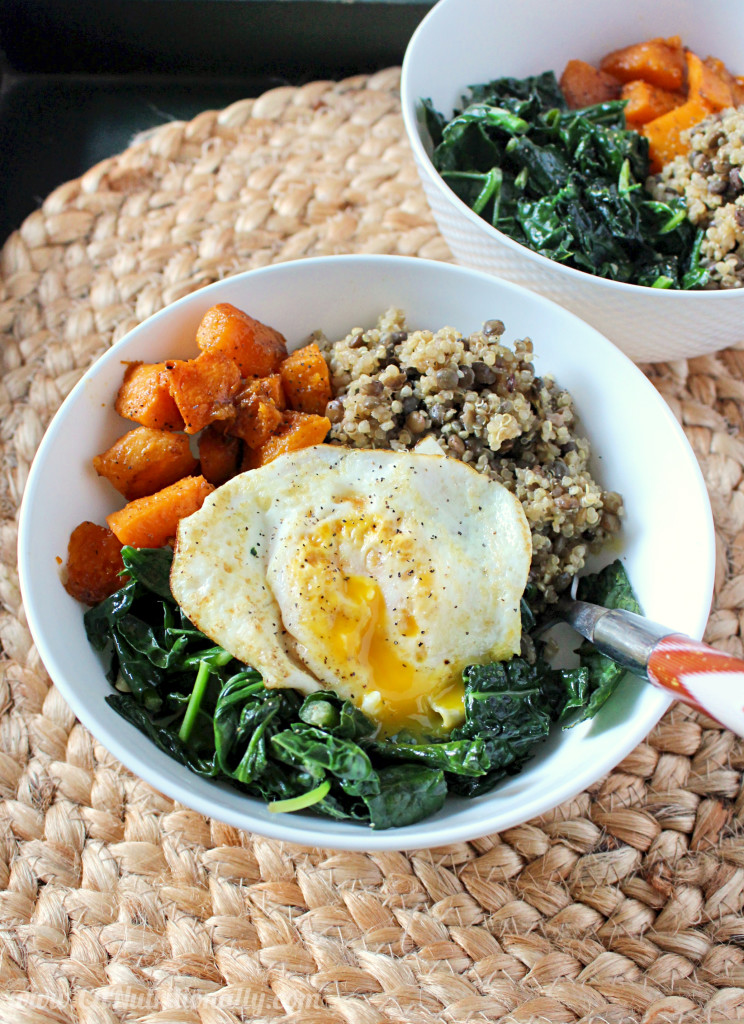 This award-winning bowl deserves every accolade… if I may say so mahself! And if you've made this comforting bowl of delicious — yet nutritious — kale, roasted butternut squash and lentils with an oozing egg on top, then you know too! So join the bowl brigade and dig into this healthy comfort food at its finest! Click here for the recipe.
My Top 5 Favorites You Need to Try
I don't post a single recipe that I don't 1,000% love. I know there's no such thing as 1,000%, but I'm telling you that's how much I really love all of the recipes I share. So picking my five favorites out of the 52 new recipes I shared this year was SO HARD!!! But, even though grandparents say they don't have a favorite grandchild, we all know they really do deep down, amiright?! And you're totally your grandparent's favorite ((because I know I am too!!)).
So after some very difficult hemming and hawing ((and having S to weigh in too, duh!)), I picked five of my favorites out of all 52 favorites ((in no particular order)). Gawh I love all of 'em still… 
1.Butternut Squash and Lentil Soup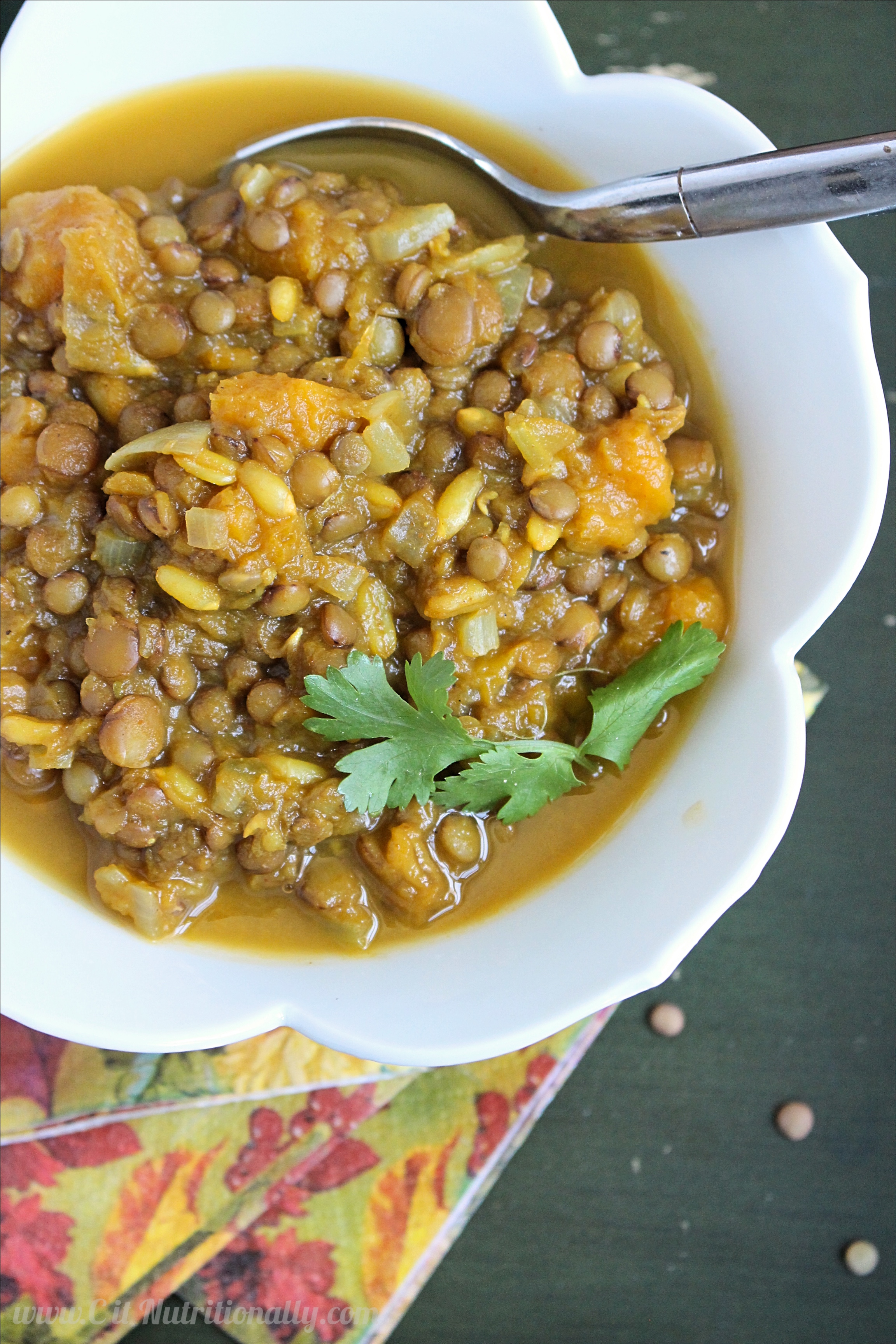 What's better when it's cold out than a big bowl of warming soup?! This butternut squash and lentil soup has quickly become a cold weather staple. I've made the recipe at least three times and have had a quart in the freezer ever since I posted this recipe back in October. Plus, I'm obviously a sucker for the butternut squash + lentil combo (see here and here) so you should totally try it too! Click here for the recipe.
2. Crispy Chocolate Sunflower Seed Butter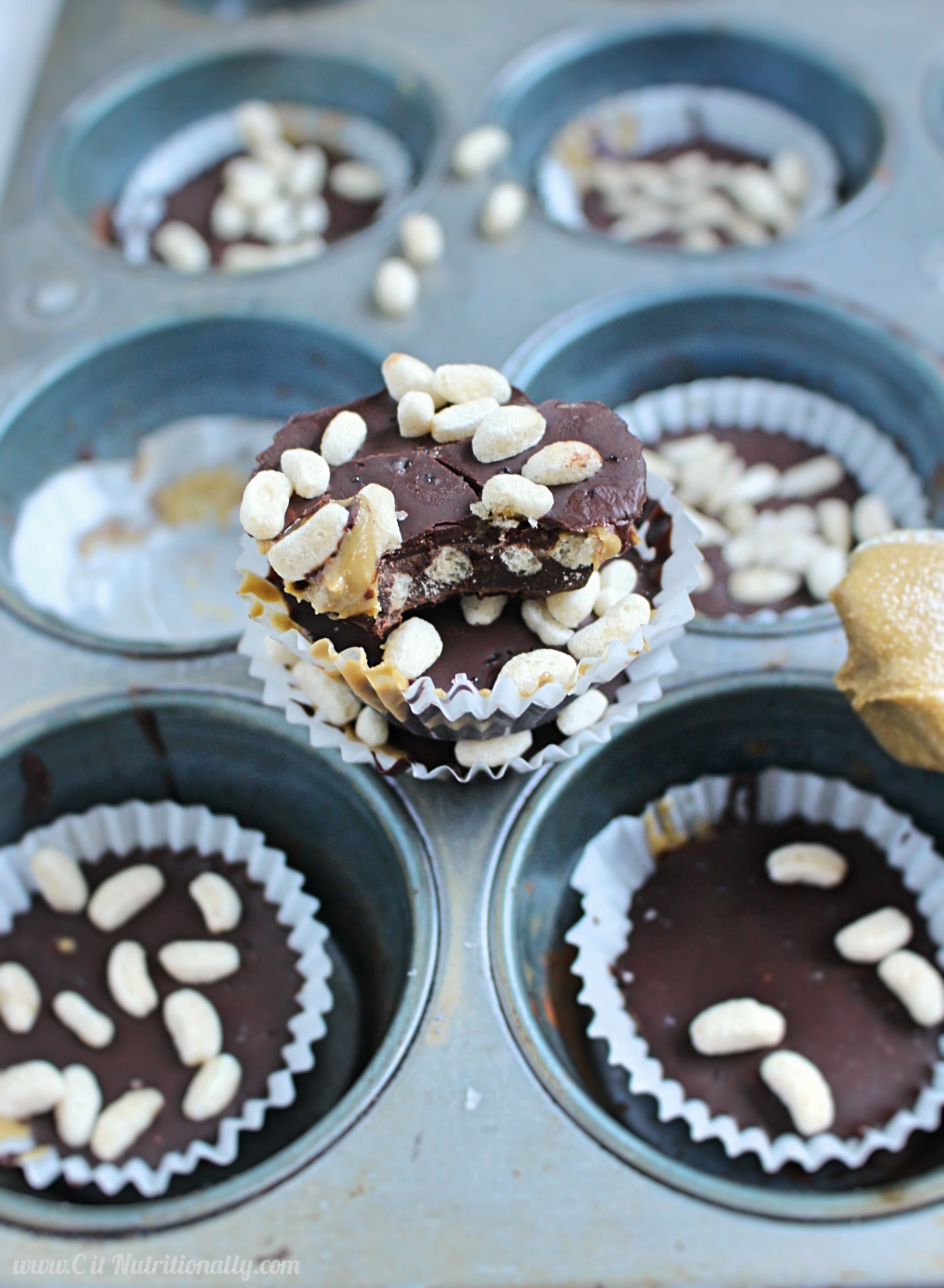 Part of the problem in sharing your top 5 recipes of 2016 (above) is that the ones that have been around for longer get more love (naturally), so the recipes I just shared in the last month or so don't have the stats to cut it onto the list. Sooooo, if you're still with me, you need to try these Crispy Chocolate Sunflower Seed Butter Cups because chocolate + crispy + sunflower seed butter + no bake + free of all top 8 allergens = HEAVENLY!!!! I gifted these to people this year, brought them to holiday parties, made S a batch of his own, and even tried a batch with white chocolate, and they were met with yums all around! Click here for the recipe.
3. Sesame Free White Bean Hummus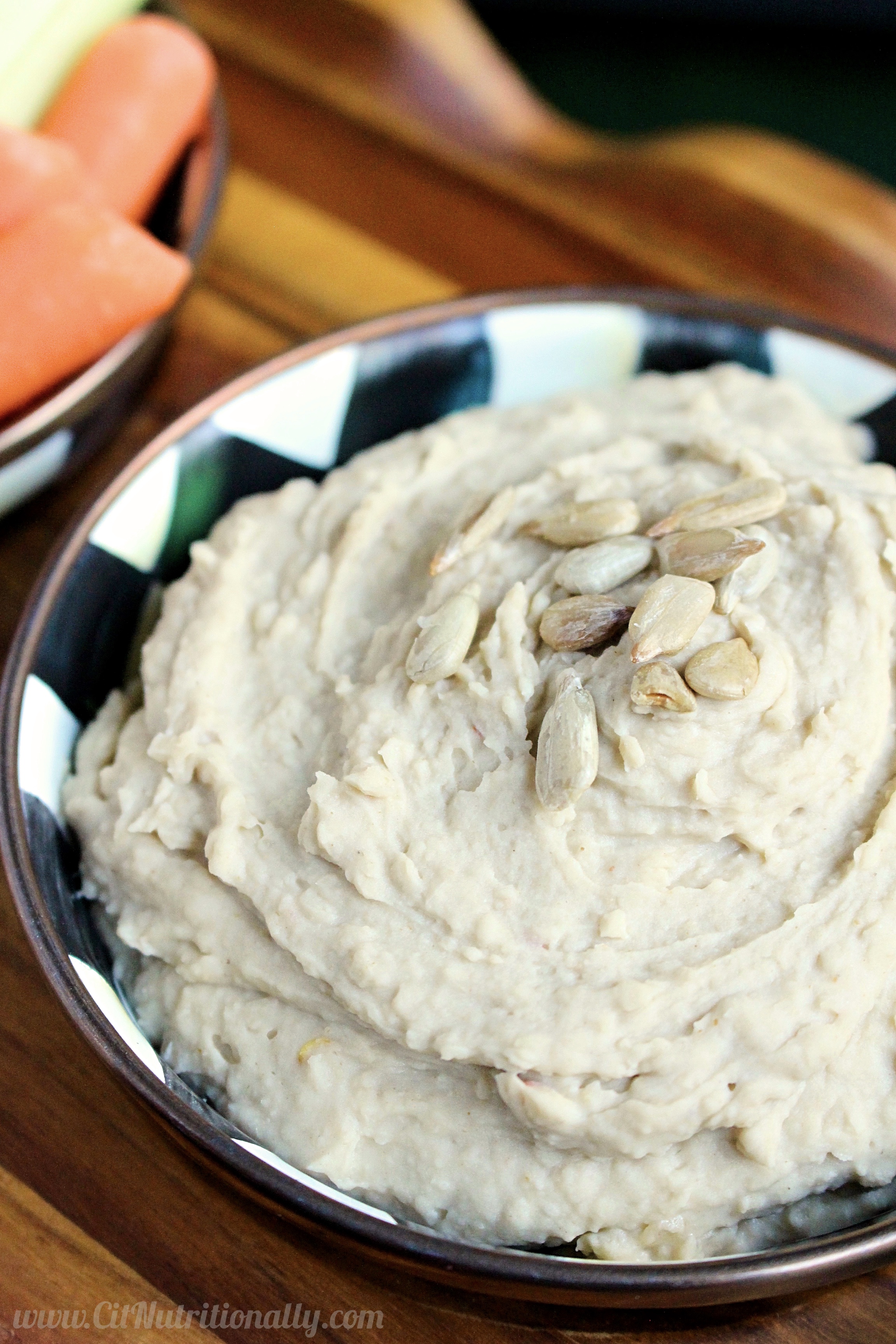 When you haven't been able to eat a food that people swear by ((I'm looking at you Hummusapien!)) for your entire life and then your dad creates a delicious alternative that is a GAME CHANGER, you make it, and make it, and make it again. And then you share it, and continue to share it every week because you legit re-make this recipe that many times. Enter my Sesame-Free White Bean Hummus that is OUT OF THIS WORLD. Just trust me on this one. Thanks padre. Click here for the recipe.
4. Vegan BLT Bowls with VEGAN Shiitake Bacon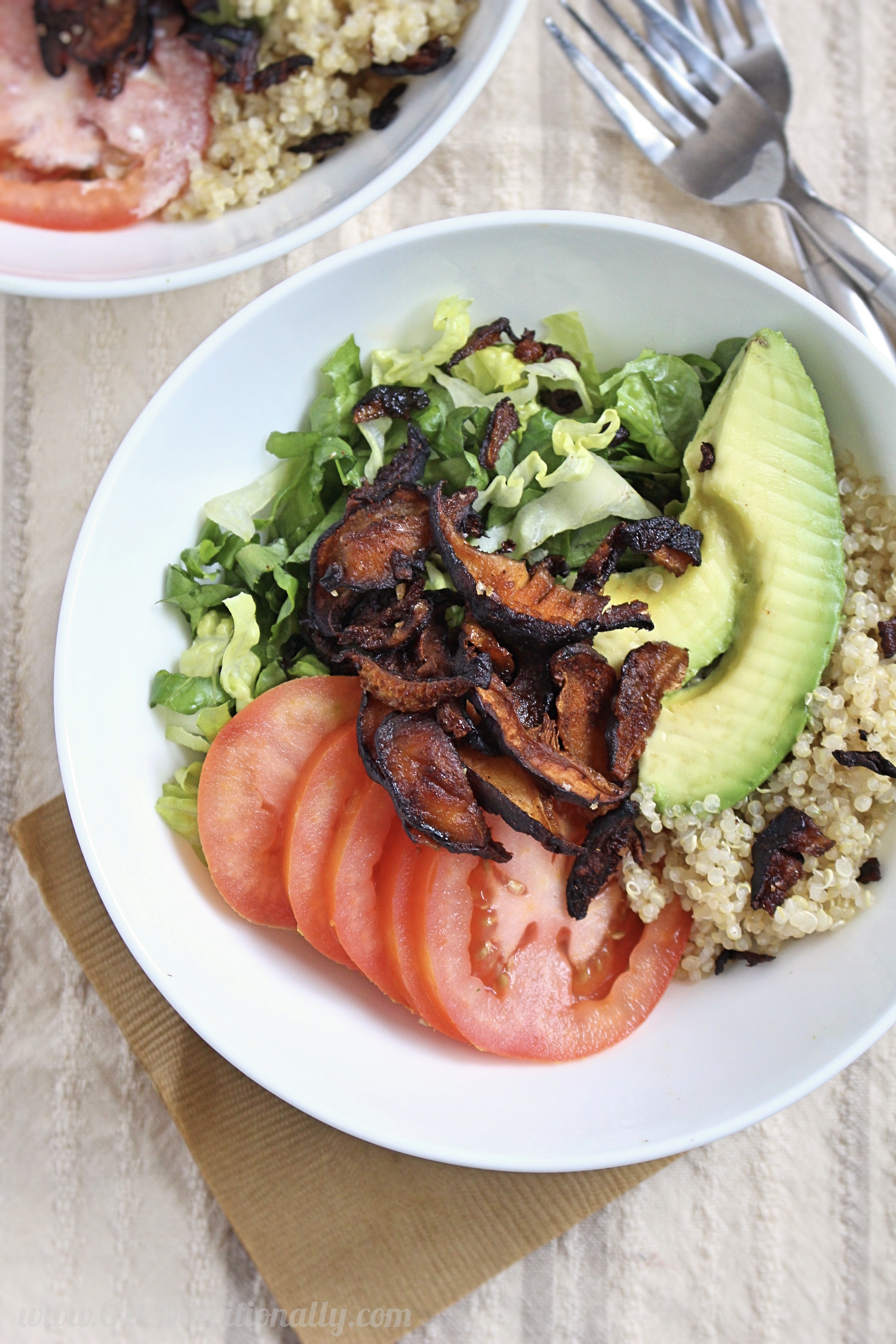 I love this recipe for so many reasons… 1) Shiitake bacon, 2) It reminds me of my days at the Natural Gourmet Institute because it was so much fun, 3) Shiitake bacon, 4) Shiitake bacon, 5) Vegan BLTs! I could legit eat an entire tray of this faux bacon it's that good and made of VEGETABLES! Plus, S swears by this stuff too, which just brightens my day, because…vegetables! Click here for the recipe.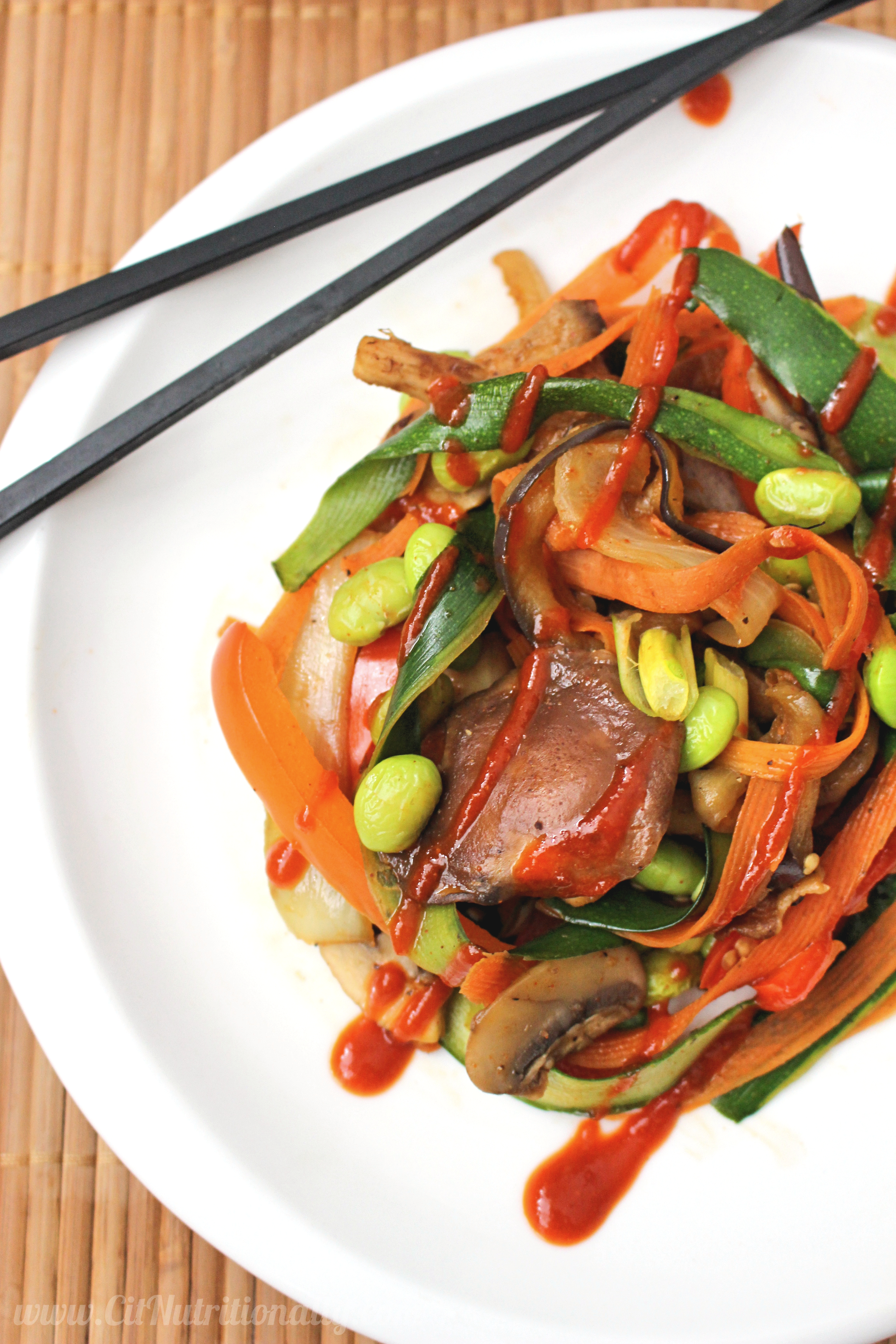 This recipe is a classic. And if you're a regular 'round here you knowww it's my go-to weeknight recipe. Sometimes I add some crispy tofu or a fried egg for S, but usually the veggie + edamame + more veggies combo is so satisfying and it's SO simple to whip together…so how could I not include it in my favorite recipes of 2016?! I finnnnalllllyyy shared it with you guys! If you haven't tried this easy peasy lemon squeezy recipe, whatchu waiting for?! Click here for the recipe.
***
And there you have it… 10 fantabulous recipes from this year that I am head over heels in love with. Have you tried any of these?! What's your favorite new recipe of the year?!
Happy Monday after Christmas and happy Chanukah and Kwanza!
XO

PS – Click here to see last year's list!

Let's get social!
Facebook: C it Nutritionally
Twitter: @ChelseyAmerRD
Instagram: @CitNutritionally
Pinterest: ChelseyAmer