Do you or someone you know suffer from food allergies? Then this post is for you! Check out my top 6 Gluten Free Allergy Free Expo finds!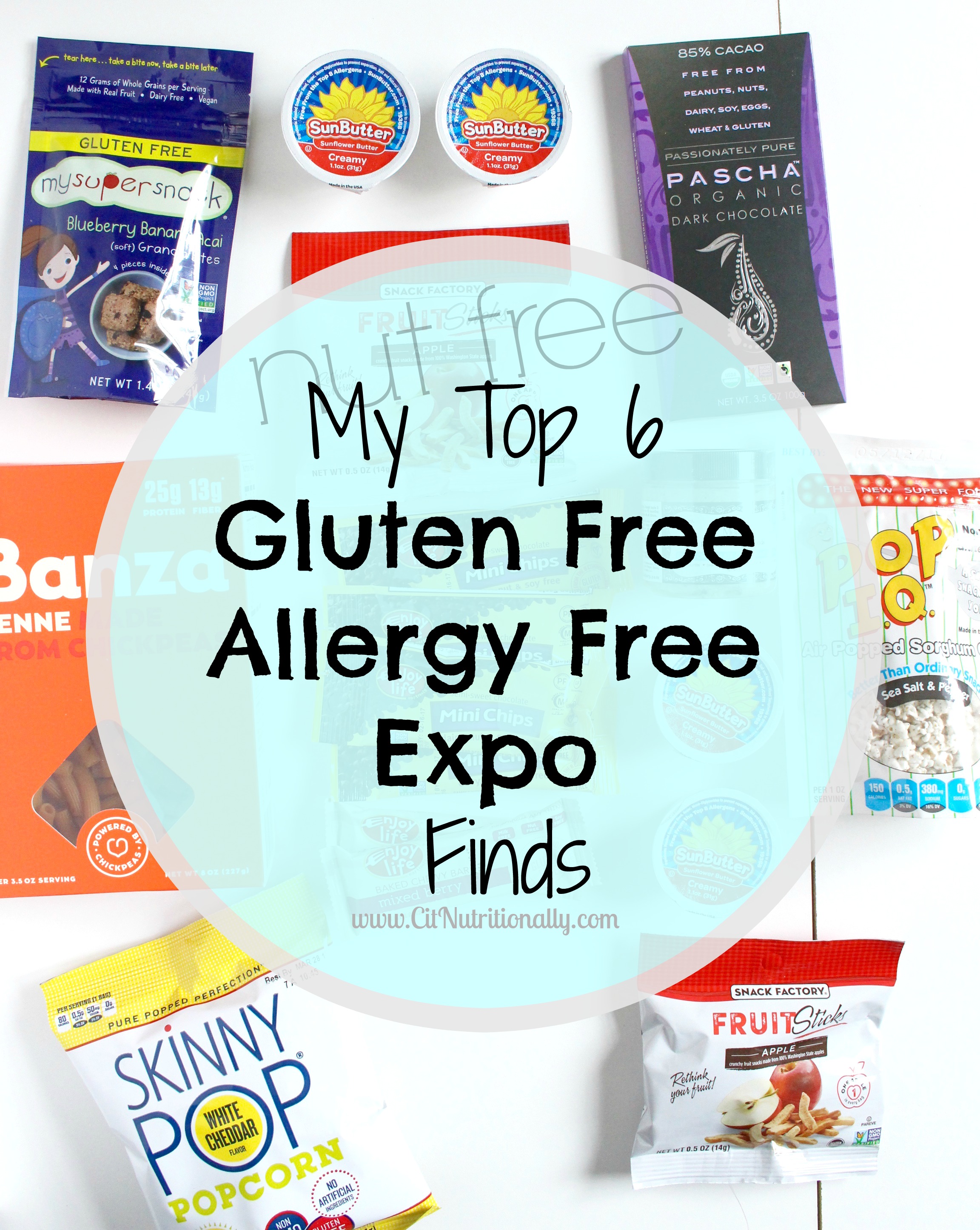 This past weekend, I spent Sunday morning at the Gluten Free Allergy Free Expo in Secaucus, NJ and had an absolute BLAST! I discovered SO many new brands, connected with some of my tried and true favorites, and felt SAFE doing it. Living with food allergies can be hard. Like I said on Sunday, as someone living with food allergies my entire life, I know how difficult it can be to navigate this tricky and complicated food world we live in. It can feel restrictive and unsafe and isolating. I 100% get it, which is one of the reasons I decided to become a Registered Dietitian!
Attending an allergy-friendly expo can be a great place to discover some safe alternatives to your favorite foods and connect with others who have food allergies. And as always, I highly recommend seeing a dietitian who can help you year-round discover new foods and strategize ways you can feel safe eating with food allergies ((call me, beep me, if ya wanna reach me!)).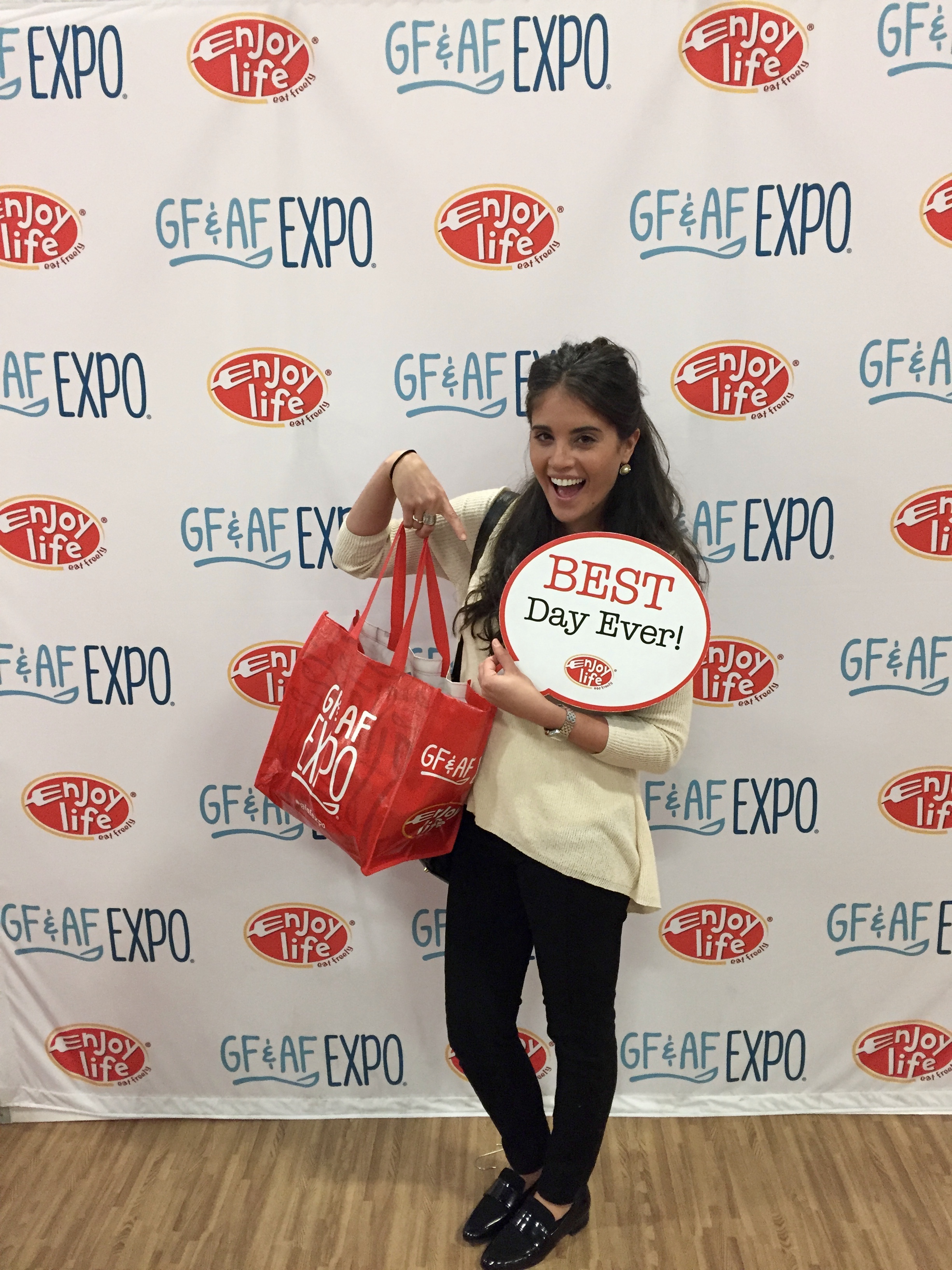 So instead of my usual What I Ate Wednesday post, I'm sharing alllllll the deliciousness I discovered at the GFAF Expo…
Here are My Top 6 Gluten Free Allergy Free Expo Finds…all NUT FREE!

Chocoholics rejoice! Chocolate can be a tricky thing for those of us with nut allergies. Although many chocolate bars don't contain nuts themselves, many of them are "Made in a factory that utilizes tree nuts and/or peanuts." So when I discovered Pascha Organic Chocolate at the Expo I was instantly head over heels! Not to mention, their founder was absolutely lovely to speak with! S loved the 100% chocolate chips (for those dark chocolate lovers out there…and they're BAKING CHIPS!) and I L-O-V-E-D their 85% cacao bars.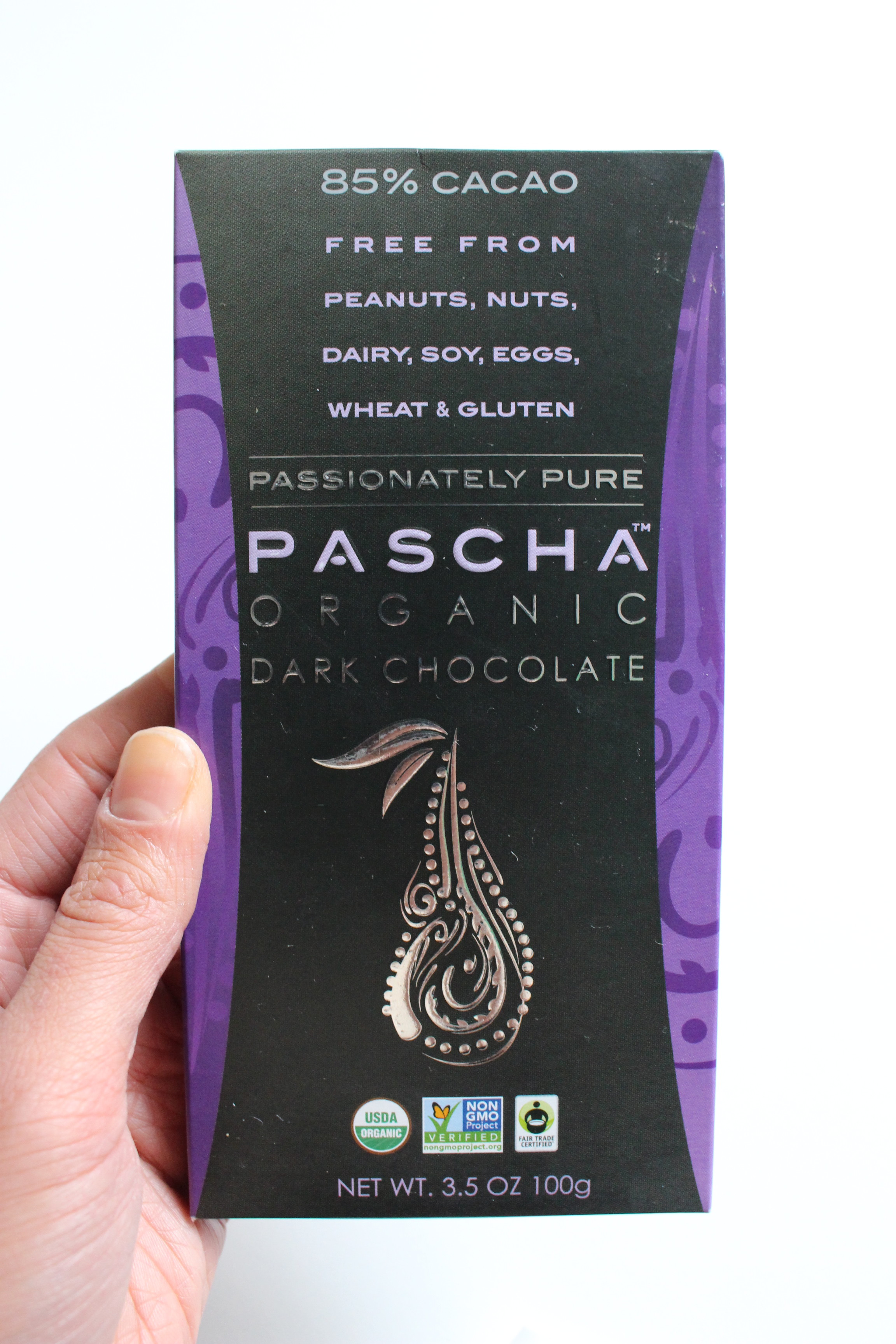 These Super Snacks may be made for kiddos, but this big kiddo LOVES them too! Made with REAL ingredients and packaged in a perfect on the go bag, these gluten free soft granola bites are DELICIOUS…especially the blueberry acai flavor! Plus, founder Silvia was so friendly and passionate about her brand, it makes me love them even more!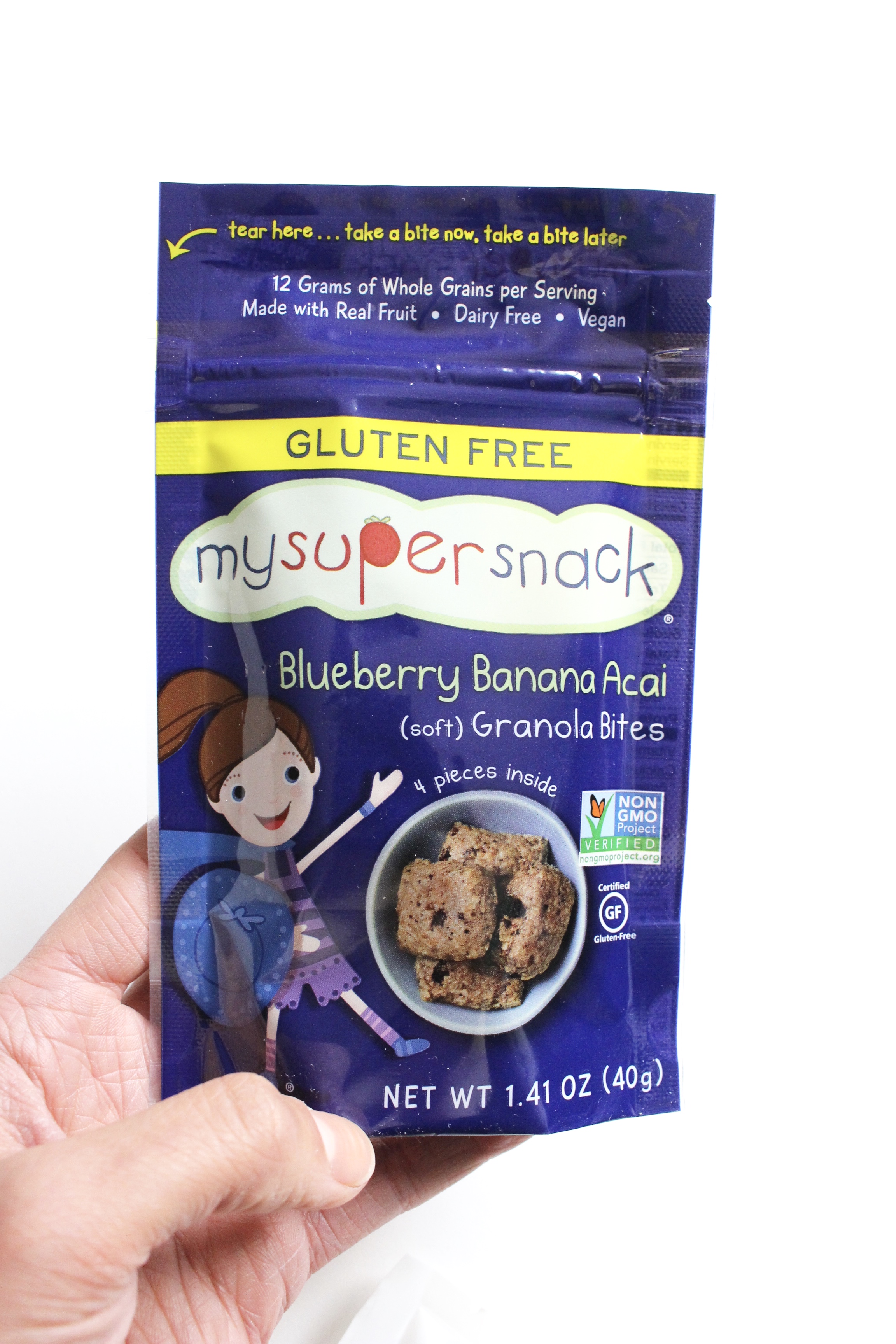 It was almost a year ago that I tried popped sorghum for the first time…a friend in my dietetic internship introduced me to it and I loved the cute little kernels (and we alllll know I'm popped obsessed!). But popping sorghum is tough to do at home and I haven't always had success with it. So when I saw Pop IQ's packaged popped sorghum at the Expo I was SO excited! Sorghum is an ancient whole grain with iron, magnesium, zinc and phosphorus, and this entire 1 oz bag contains 150 calories, 3 grams fiber and 2 grams protein. Another great on the go snack!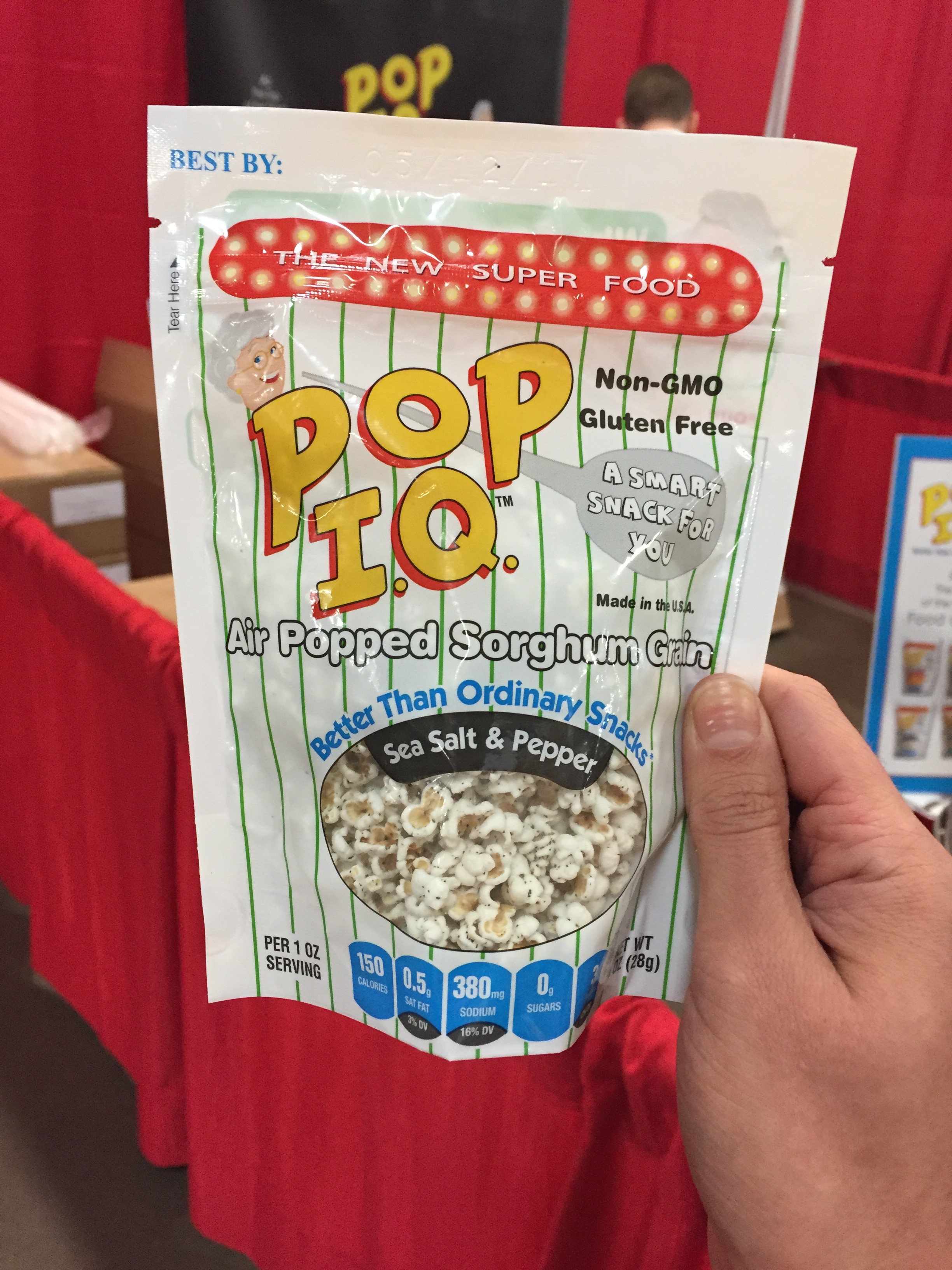 Guys! I found my newest sweet tooth OBSESSION, in case you didn't see on my Insta story or Snapchat (username: chelseyamer). Although I wouldn't recommend this product for a daily indulgence, it's PERFECT for when you want to satisfy your sweet tooth, allergy-free and with ingredients you can understand. Plus, you can bake it too…and the cookies are gooooood!! S and I both loved that they smell, feel and taste like cookies made with butter, flour and all the allergens! Founder Pattie is so passionate about her delicious baked goods and I completely understand why!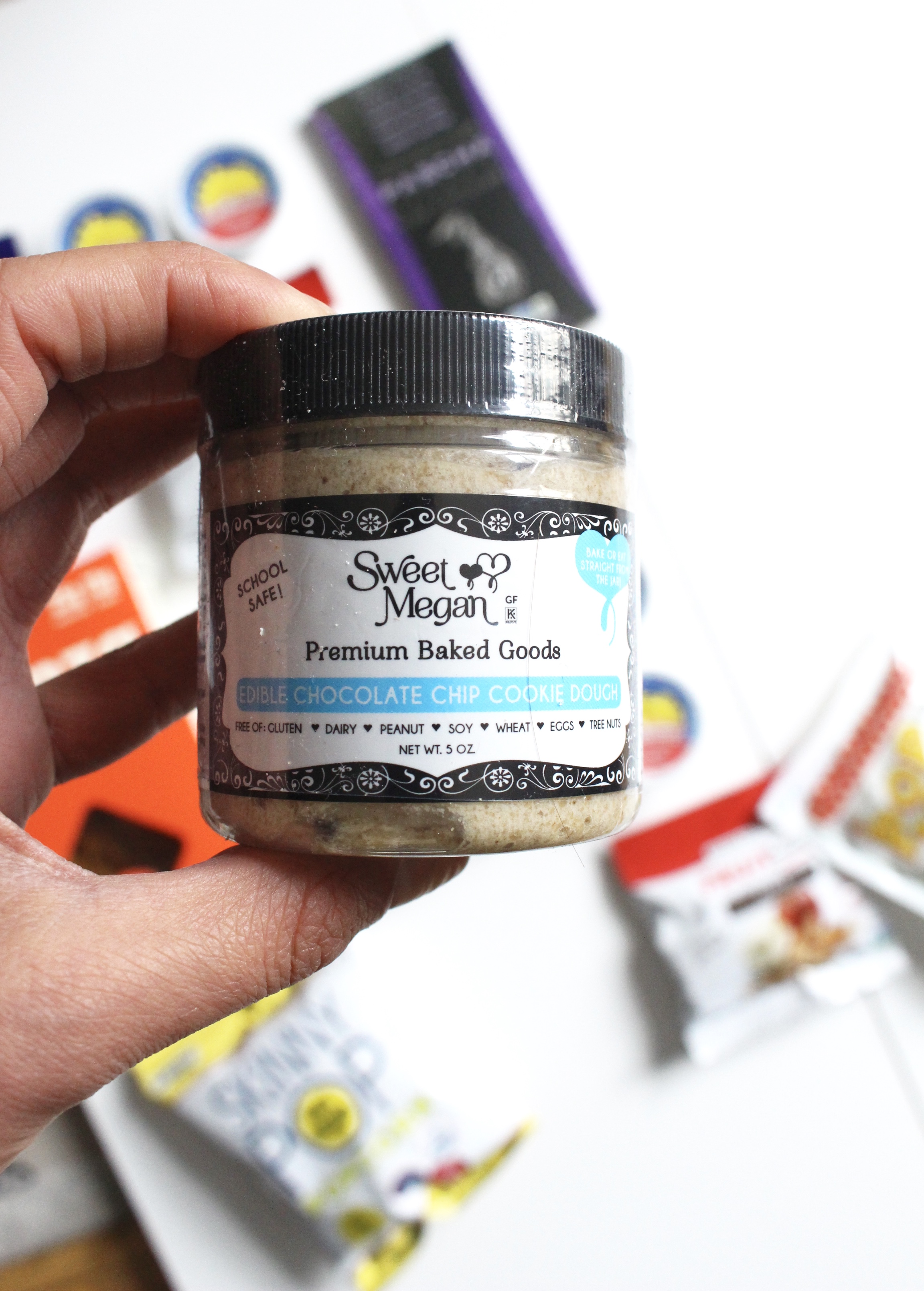 When you're on the run as much as moi, having portable, allergy-friendly snacks on the go is essential! Enter these cute little 0.5 oz bags of dried apple sticks that contain just 60 calories and 2 grams of fiber each. If you bring an individual cup of Sunbutter along too, you'll have an award-winning combo of protein + fiber…perfect for a pre- or post-workout snack…or anytime snack!
As a dietitian, one of the most common questions I receive is "What's a good snack/energy/breakfast bar for me to take on the go?" Although I've done my research, my opinions on taste are all from other trustworthy taste-testers because SO many of these bars with worthy nutritional stats contain nuts (or are "Made in a factory…"). Enter: 88 Acres Bars. I'm now obsessed…especially with their Apple Cinnamon flavor for this time of year. Each bar contains about 180 calories, 9 grams fat, 3 grams fiber, 5 grams protein + 10% daily value iron!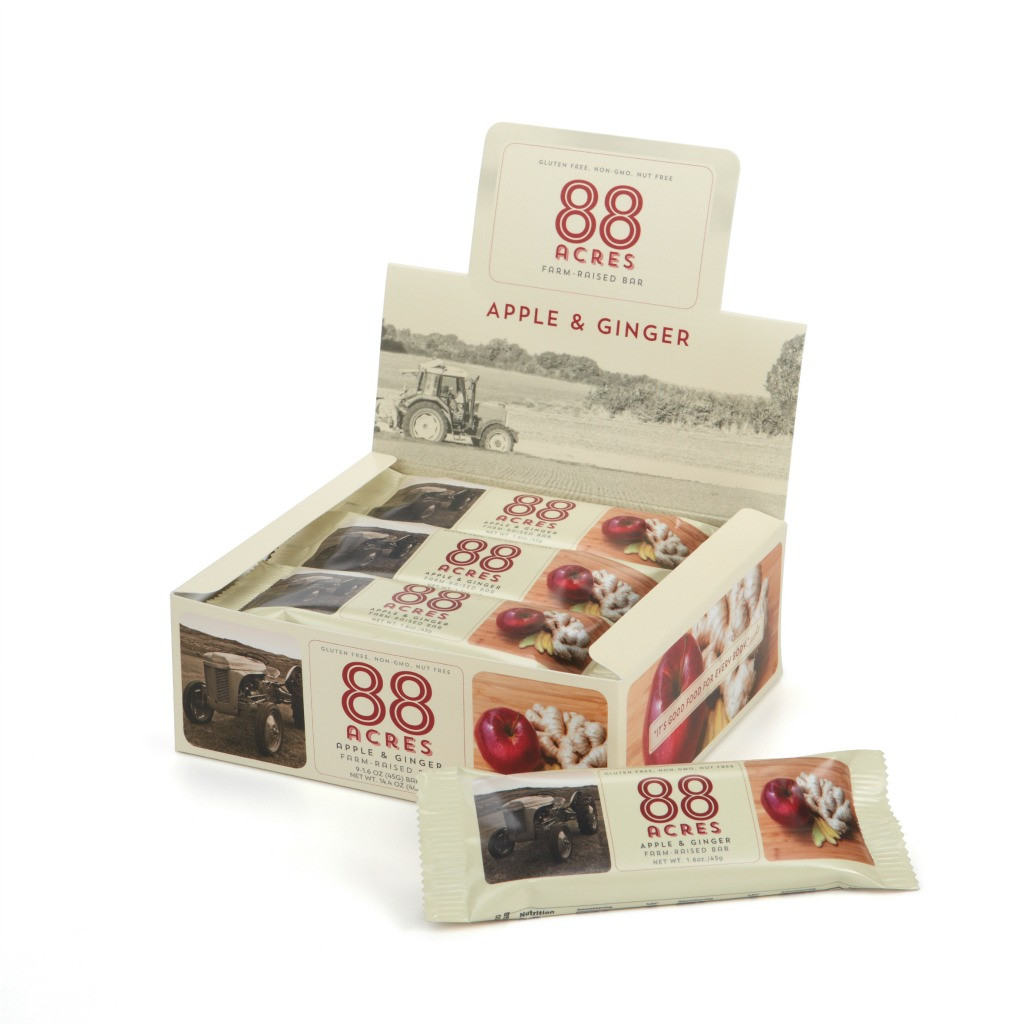 These are just 6 of my top favorites, but some other classic favorites included…
The Greater Knead EVERYTHING bagels (sans sesame seeds)
Enjoy Life Mini Chips Individual Packets…because individually packed anything is great!
Banza Pasta…duh! Remember this healthier protein-packed baked ziti?!
Munk Pack Oatmeal squeeze packs…perfect for any age lunchboxes, library study snacks or pre-/post-workout!
***Note: I was NOT paid to share these brands…all opinions are my own, however, some affiliate links are above.***