Traditional regional herbs and spices flavor these Greek bean burgers so you'll feel like you're eating on the Mediterranean with the explosion of flavor in each bite.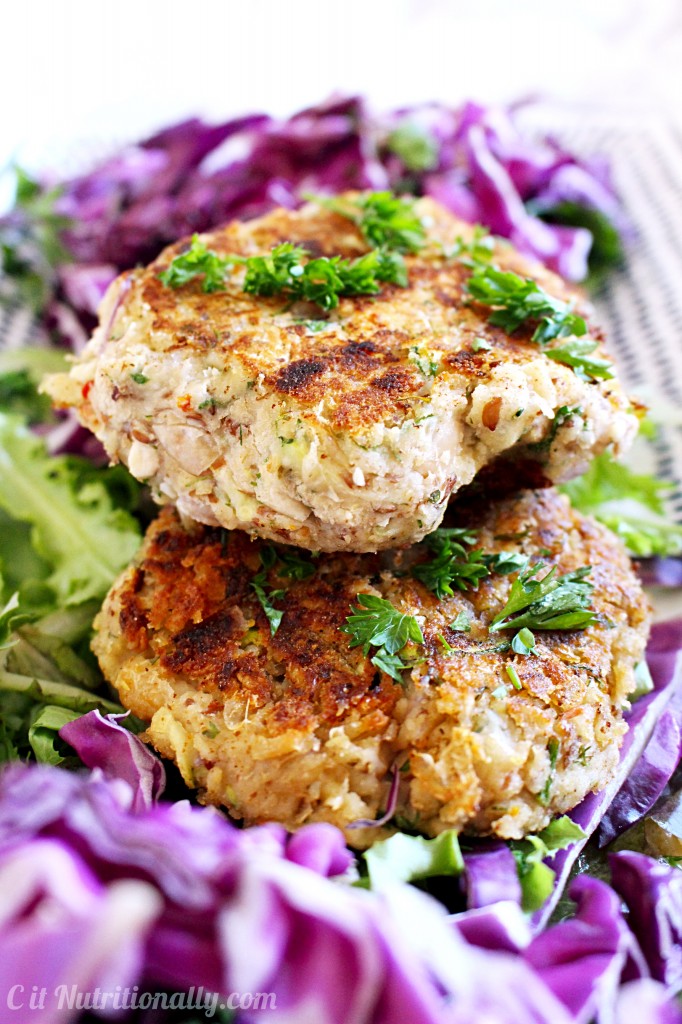 A certain scent hangs in the air when you near the ocean…I think it's the humidity that suspends the sea salt. I grew up close to the Atlantic ocean, but it wasn't until I lived on the Mediterranean Sea for two years that this scent became so peaceful to me (and traumatic to my hair!). Maybe this is why, out of most cuisines around the world, Mediterranean food consistently tops my list of favorites.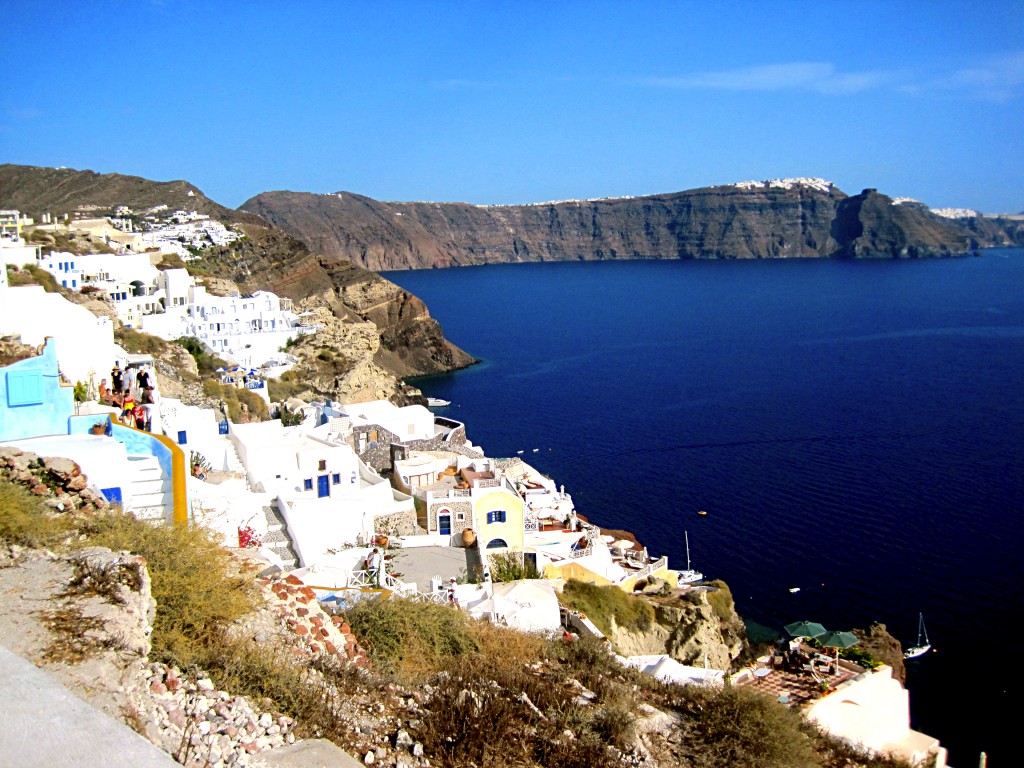 There's a distinct scent when you walk into most Mediterranean restaurants too. Usually, it's influenced by some fish, but it's the fresh herbs and spices and refreshing vegetables, like cucumber, tomatoes, and olives, that really get to me.
So when I'm in a pickle for inspiration, I typically veer to the Mediterranean side of things. I had been meaning to cross this off my list months ago, but time escaped me. The first time I attempted this recipe, my Greek bean burgers fell apart so horribly, but tasted delicious. I finally got around to tweaking a few things, so I had the scents and flavors of the Mediterranean wafting through my apartment…with successfully sturdier Greek bean burgers too!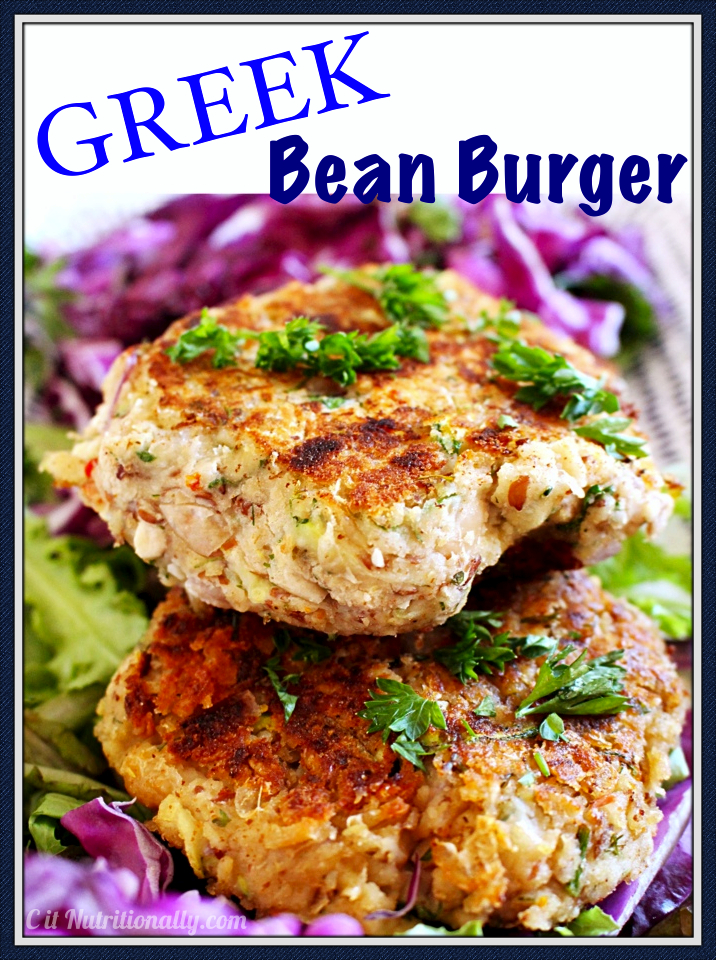 White cannellini beans provide the perfect blank canvas (and protein!) for this recipe because their often bland flavor is masked by the fresh herbs and spices packed into every bite. The shredded zucchini adds more texture and juiciness to this vegan and gluten free delight!
Check it out…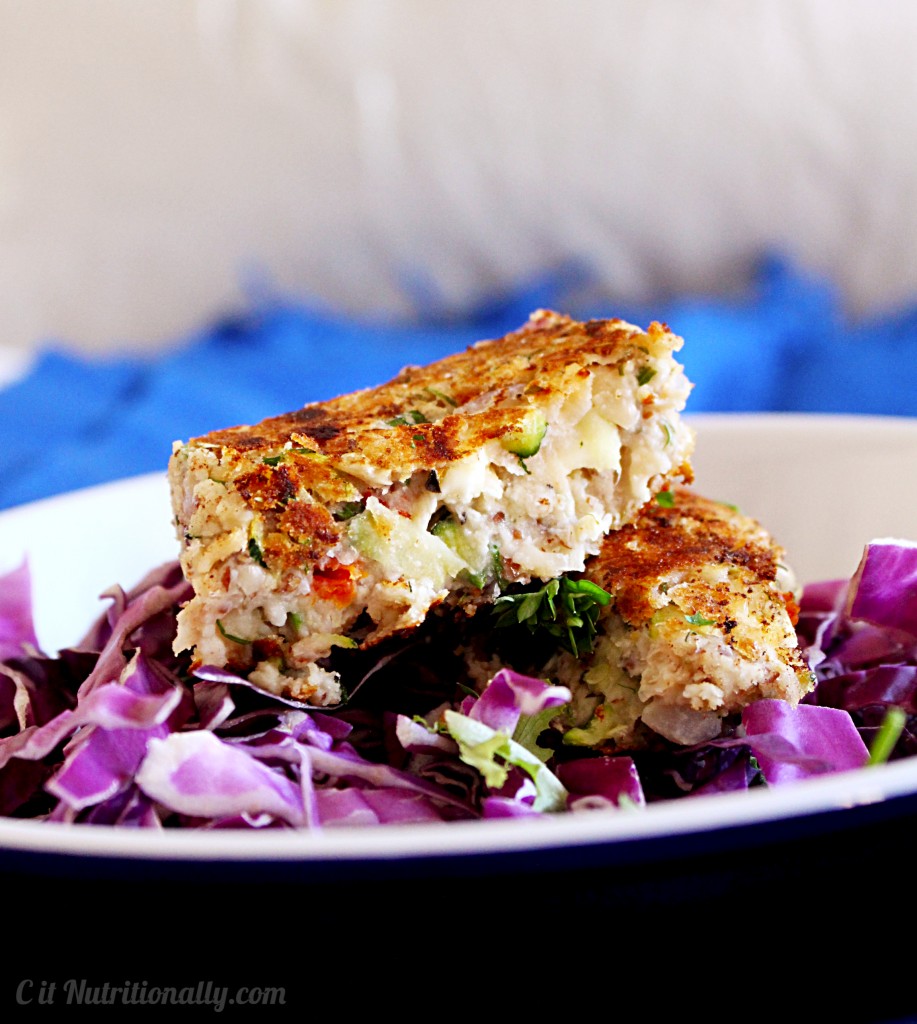 Simply mash beans with a fork in a medium-sized bowl, then add all other ingredients. The "flax egg," oats, and beans all help these burgers stick together. Feel free to play around with the quantity of herbs and spices added…tickle your taste buds! Unless you are a strict vegan, I highly recommend adding the feta cheese. It provides the perfect tanginess, saltiness, and extra Greek inspiration!
Be sure to refrigerate the batter for these Greek bean burgers for at least 30 minutes so the flavors can meld and the burgers adhere once cooked.
Then, preheat a pan over medium-high heat, form your burger 'batter' into patties (I made 4 large burgers), and throw on your grill pan (or a regular saute pan works too).
With all of your willpower, do not flip or touch these burgers before the *4* minute mark! You want a nice golden crust to form on the outside and if you are constantly moving them, it won't happen! After four minutes on one side, flip, and let cook for another four minutes.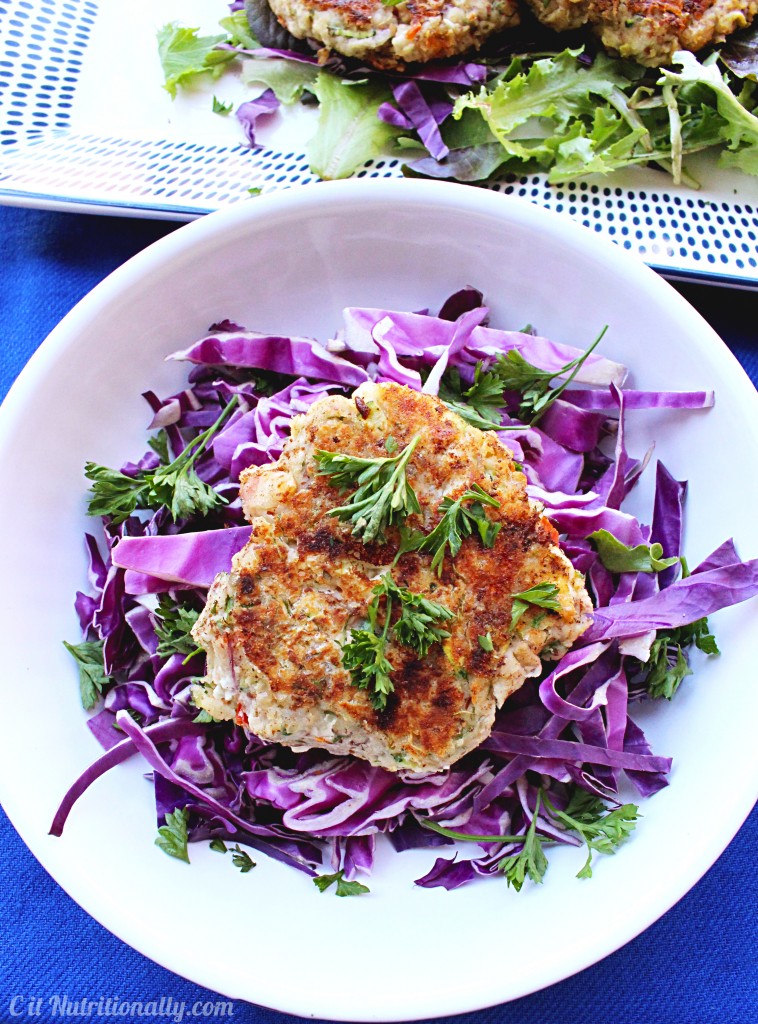 Whip up these Greek Bean Burgers tonight…
Meatless Monday Greek Bean Burgers
Ingredients
1 flax "egg" (1 tablespoon ground flax seeds mixed with 3 tablespoons water)
1 15oz can white cannellini beans
1/2 cup [packed] zucchini, shredded
1/4 cup red onion, finely chopped
1/2 cup quick oats
4 kalimata olives, chopped
1 tablespoon sun dried tomatoes, chopped
1 1/2 tablespoon dill, chopped
1 tablespoon parsley, chopped
1/4 teaspoon dried oregano
1/8 teaspoon garlic powder
Red chili flakes, to taste (optional)
Freshly ground black pepper (I used 8 turns)
Salt, to taste
Extra virgin olive oil or nonstick spray for cooking
Optional: 1/4 cup feta cheese
Instructions
In a small dish combine ground flax seeds and water. Mix and set aside for at least 10 to 15 minutes.
In a medium bowl, mash beans with a fork. Then add the remainder of the ingredients and mix well. Add flax egg and continue to combine.
Cover bowl with saran wrap and refrigerate for at least 30 minutes, up to 4 hours to allow the mixture to set and flavors to meld.
Once time has elapsed, remove from the refrigerator and form into [about 4] patties.
Heat oil-coated skillet over medium-high heat. Once skillet is hot (this is important!), cook patties for 4 minutes on each side, carefully flipping, until a golden crust forms. Serve immediately with hummus and/or tzaziki over salad or stuffed in a whole grain pita.
Leftovers can stay refrigerated for up to 5 days.
http://citnutritionally.com/greek-bean-burgers/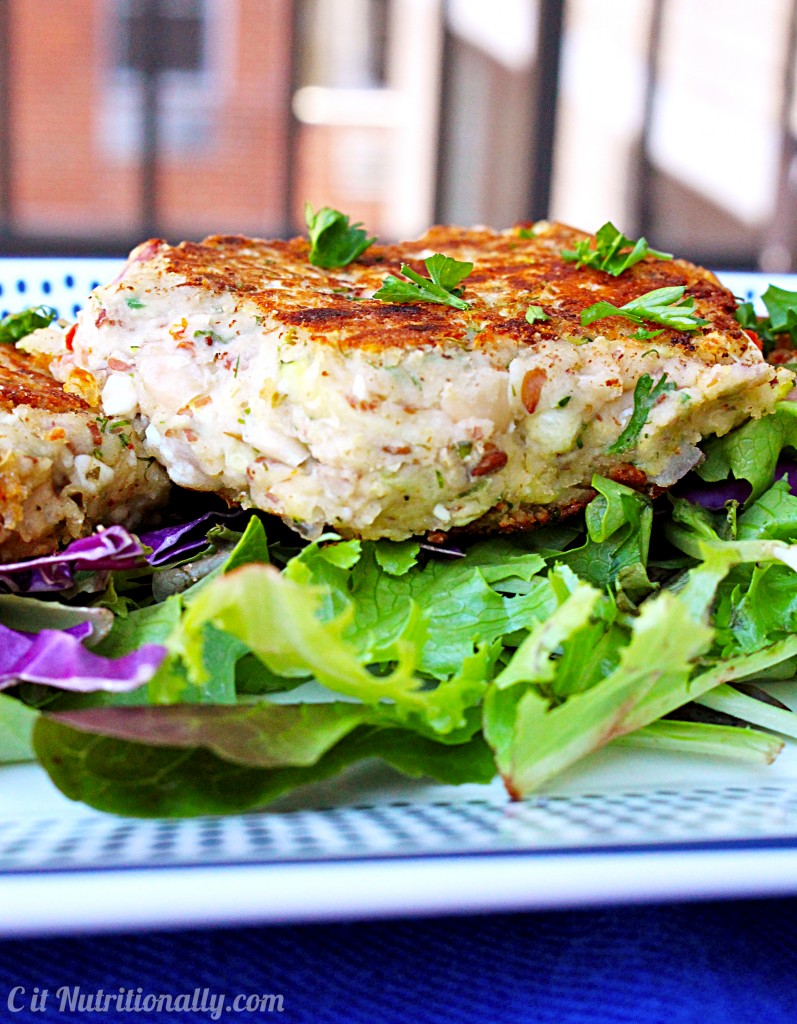 Eight minutes total to cook…Now that's a #MeatlessMonday meal I can get behind!
Have a tasty day! 
XO