So it's the day before Thanksgiving and you're expecting a healthier "What I Ate Wednesday" to ramp up before the biggest food holiday of the year?! Or a "How to Have a Healthier Holiday" post, amiright?!
Well, that's SO not what's going on here today!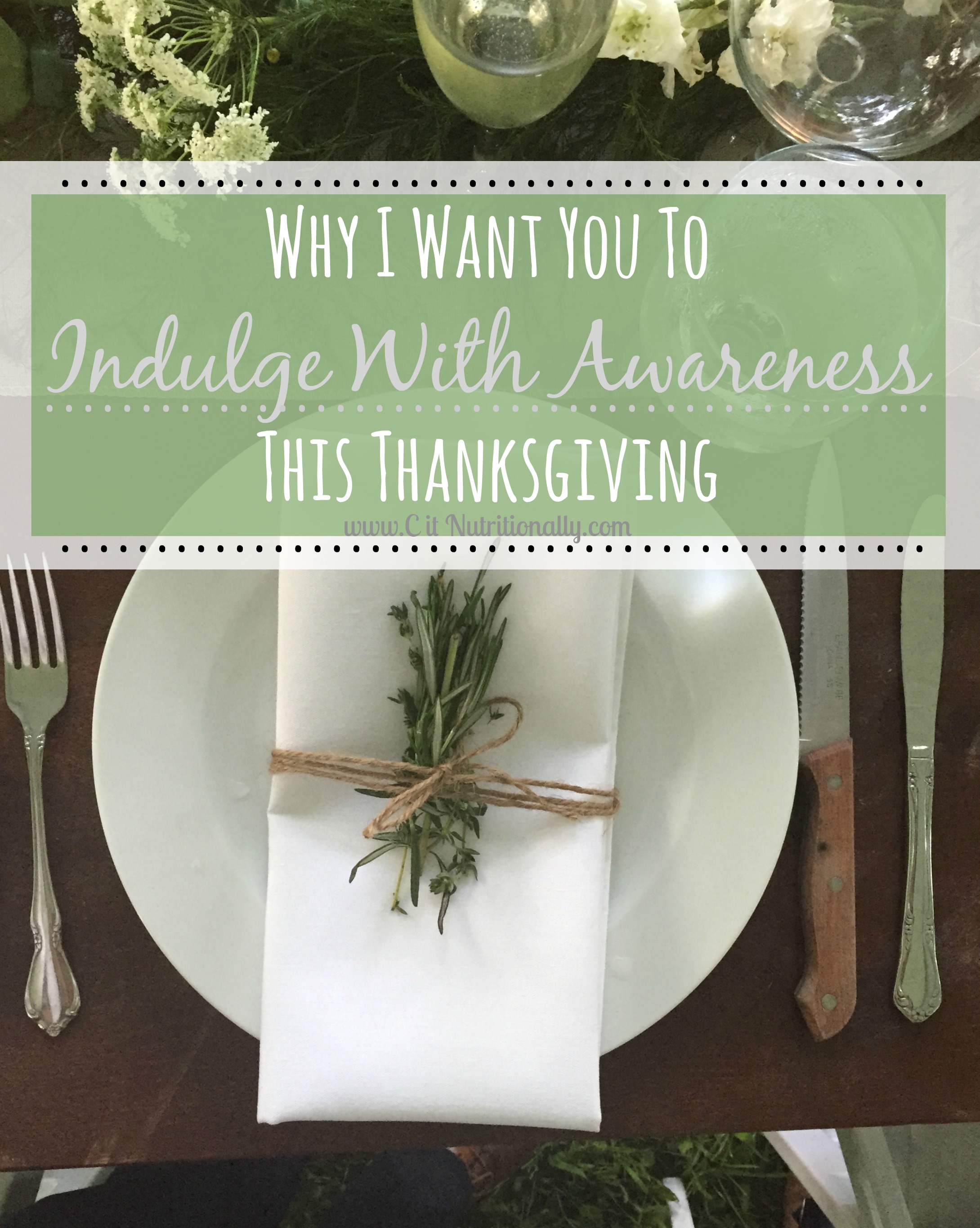 I could give you the world's BEST tips on how to have a healthier Thanksgiving day — go for a run in the morning, fuel up with a protein packed breakfast, avoid wearing pants with an elastic waistband so you can actually feel when your jeans are getting tight, use a smaller plate, choose 1 dessert, or moreover,  choose 1: bread, wine or dessert –– but lezbehonest, you're NOT going to follow any of these tips, because it's THANKSGIVING! ((OK, maybe you'll run your annual Turkey Trot!))
And honestly, I'm not even 100% sure that I WANT you to follow most of these tips anymore.
Let's get social!
Facebook
Instagram
Pinterest
Twitter
Sure, I've shared these types of posts in the past, and I think there's a place for them…I mean, we can all use some easy get healthy tips! But more than ever, I'm convinced that we need to be confident in treating ourselves, and NOT beat ourselves up for honoring these indulgences.
After all, if you're eating what you LOVE (and leaving over what's a ho hum like) — even if it isn't the healthiest food on the table — you're allowing yourself to have a healthier relationship with food and with yourself.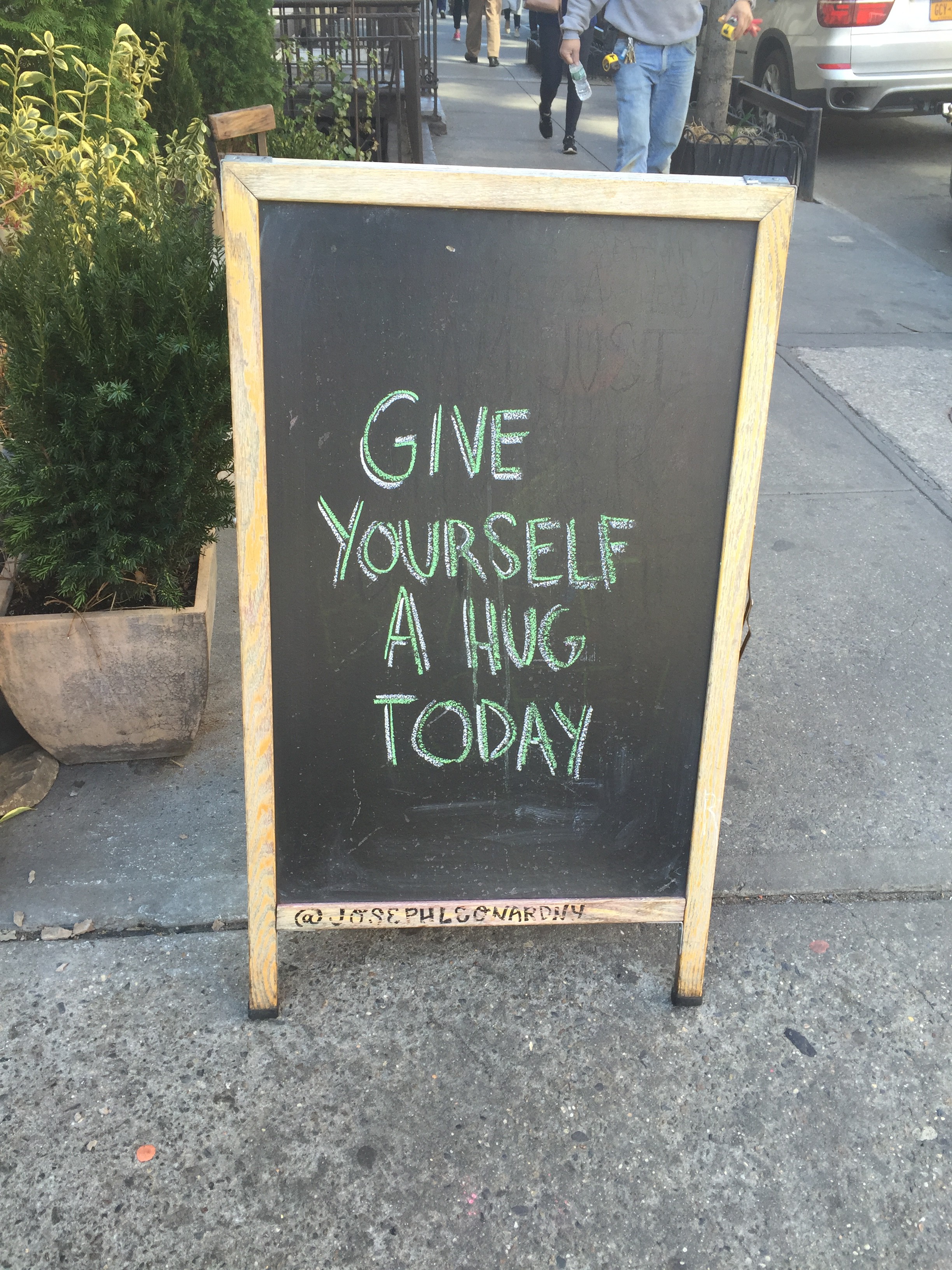 Do I think you should eat Thanksgiving-style every day of the year? Absolutely NOT!
But, Thanksgiving is 1 day. One day out of 365 days in the year…that's 0.2% of the year. Even more — it's 0.09% of the meals you eat in a year [assuming you eat 3 meals a day]!
I've learned too much [as a registered dietitian] to continue along with the same food mindset I've carried in the past. I used to worry about every morsel of food I ate — measuring portions, not listening to my satiety cues, only eating "good" foods. Hey, I'm human too.
I have decided to push past whatever "society" says is "normal" dieting behavior. It's not. I'm on this evolving journey to develop the best possible relationship I can with food, and that includes learning to enjoy big food holidays, like Thanksgiving.
Something that I've learned, both through my formal education and my self-experiments, is that there's no one secret that works for everyone to instantaneously develop a flawless relationship with food. But to help you enjoy every bite that you take tomorrow, here's why I want you to indulge with awareness…without a side of guilt!
1.Food is meant to be enjoyed.
Why do we eat? Yeah, for energy and nutrients, but also for pure enjoyment. And there's no better day to push aside all other eating hangups you may experience (aside from food allergies!!!) than Thanksgiving. So enjoy every aspect of every bite you take — from the aroma of your mom's gravy to the creamy texture of your grandma's pumpkin pie and the savoriness of the stuffing. Use all five senses for a complete gastronomical experience.
2. Avoid deprivation.
If everyone around you is enjoying their annual plate of stuffing and turkey and gravy and cranberry sauce and pumpkin pie…and you're not…you're going to leave Thanksgiving dinner feeling unsatisfied.
Do you know what happens when we're unsatisfied? We pick at snacks we may have around the house later, or leftovers we may take home, or overeat at a later point in time. Sooooooo, join in the fun and eat with those you love on Thanksgiving…you're belly will be full…and so will your heart!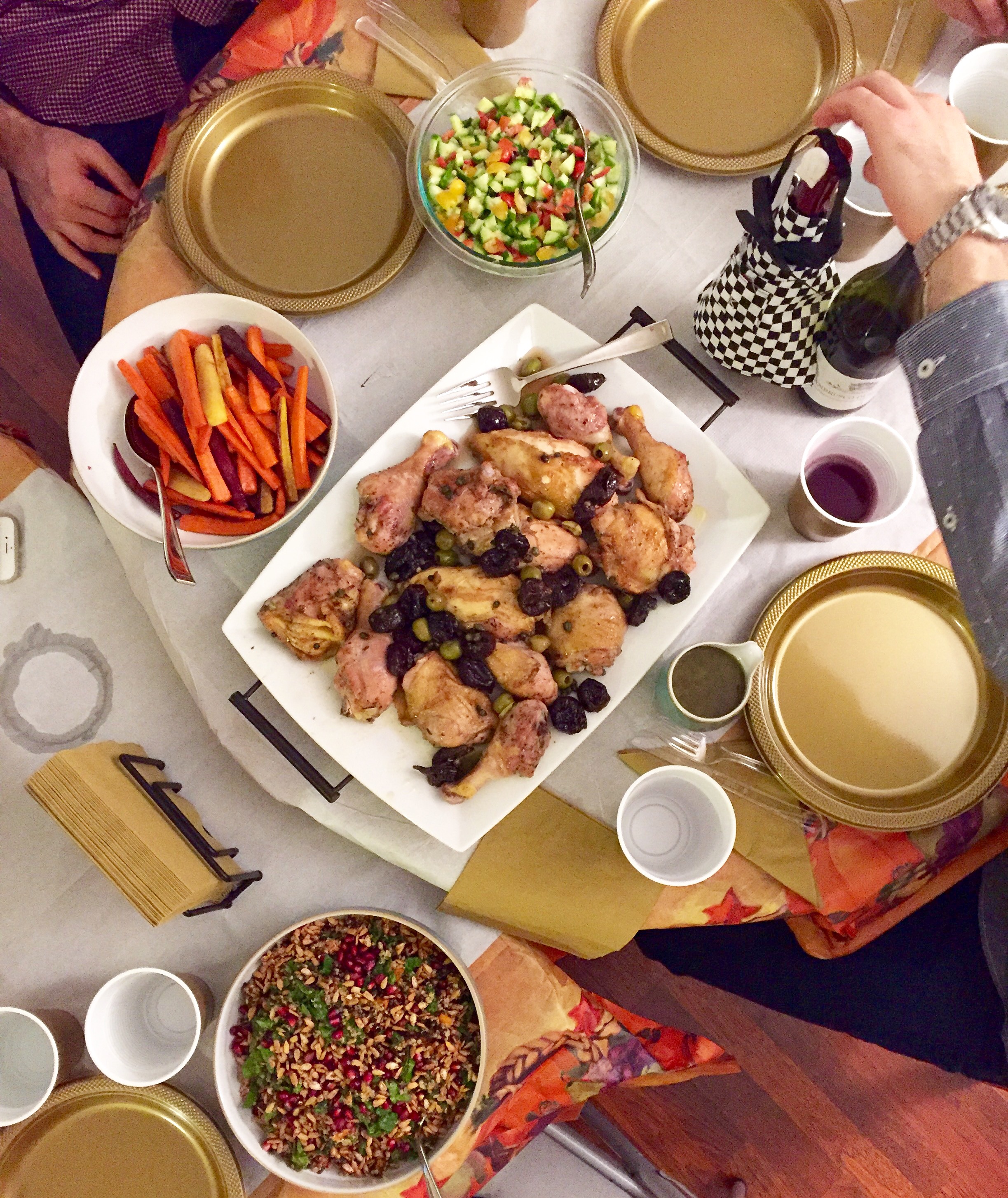 3. Food does not control you.
People who struggle with indulging with awareness — enjoying every aspect of eating your favorite foods — may also think that food has this power over them. Well, use Thanksgiving to take back the throne! YOU decide what you eat, when you eat it, and why you're eating it.
Food does not have this unspoken control over us. Never doubt the ability YOU have to make the best food choices for your body; and the best choice you can make for your body may include an annual meal that is larger than most that you are truly aware you are enjoying. Learning to eat mindfully is a great way to learn the power that you have to fuel your body with the foods that make it feel its best and be able to eat the foods you love.
4. You're so much more than what you eat, what you weigh and what you look like.
Not to get all mushy and philosophical on you all of a sudden, but YOU are awesome! We (because, again, including myself!!!) are SO hard on ourselves. We're constantly comparing and criticizing and thinking that everyone else has it made SO much more than we do. But I'm writing this for myself as much as for every person out there who needs to read it too…You're so much more than your pants size and it's time to start believing it!
So set aside the thoughts of what a slice of pumpkin pie (or your favorite Thanksgiving food) will do to the dress you're supposed to wear to a wedding next weekend — I PROMISE it will still fit!!! — and ENJOY the food you're eating without infiltrating thoughts of what it will do to your external appearance.
I used to hate strongly dislike people like me right now. I [may] sound like I have this immaculate relationship with food all figured out — like I don't ever feel guilty when I eat a little too much at a meal, or that I never think that a slice of birthday cake may mean a couple extra lbs added to my beloved belly pooch as I call it (it won't) — but I don't. 
So if you need a pep talk on Thanksgiving the same way I do...it's OK! We're just doing our best, trying to get comfortable with these ideas and our bodies at all times, focusing on enjoying the special day with family and friends…and savoring every bite of food…without the guilt!
Happy indulging


XO
Let's get social!
Facebook
Instagram
Pinterest
Twitter