Enjoy this sweet and savory Kiwi and Cucumber Salsa as a refreshing snack on its own or as a topper for grilled veggies or fish!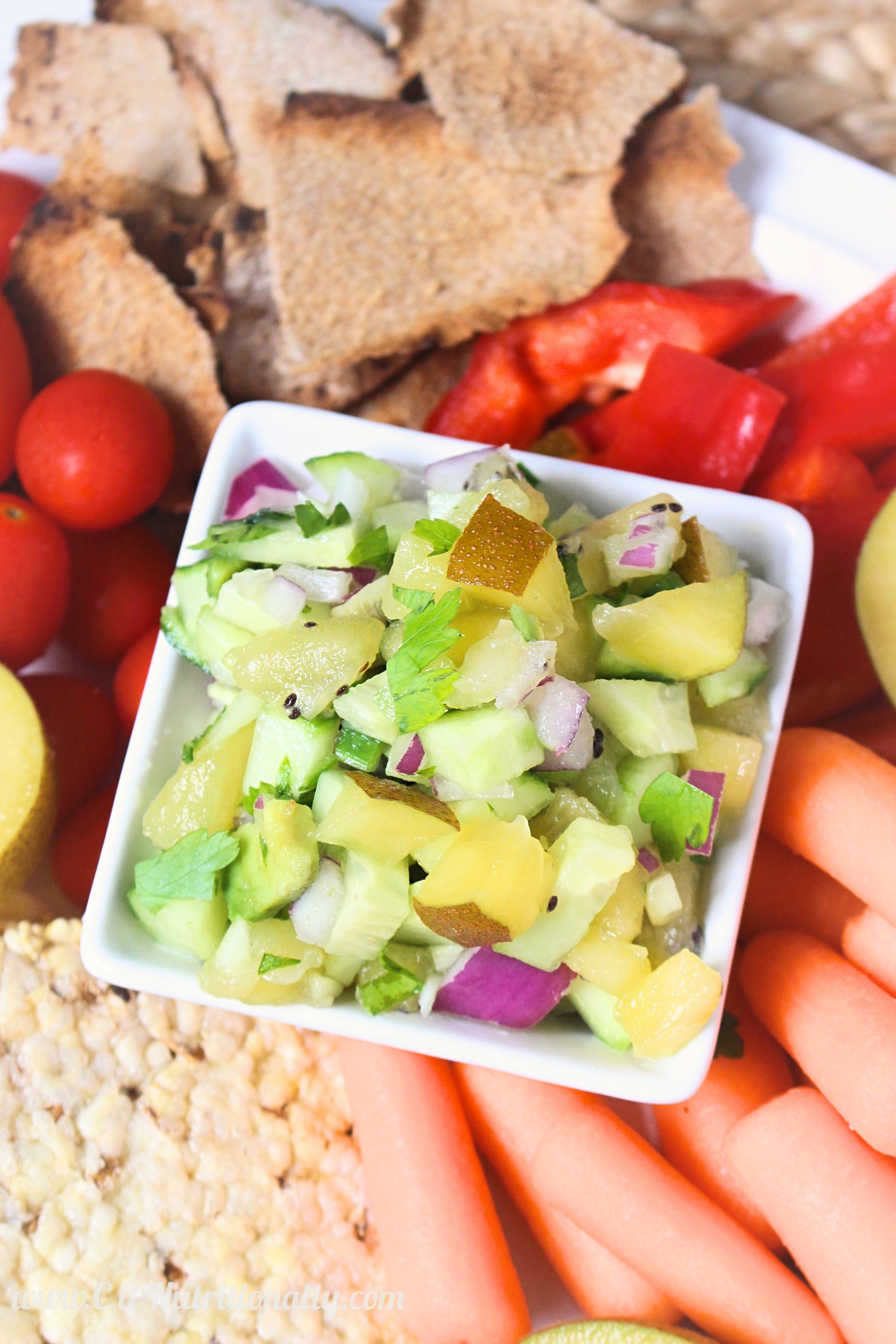 Two of my favorite parts of the field of culinary nutrition is experimenting with new ingredients and using foods in new ways. Like, who knew purple cauliflower is so much more fun to eat than white cauliflower? Or that grilled lettuce is THAT much better than another humungo raw salad?
So when Zespri introduced me to YELLOW SunGold kiwifruit, I got to play in my kitchen with a new ingredient and wanted to use it in a new way! I love adding fruit to traditional veggie-heavy dishes to provide natural sweetness and add an extra layer of flavor.
This Kiwi and Cucumber Salsa does just that! You can enjoy this salsa as a side salad, on top of grilled fish, meat or veggies, or scooped up with a whole grain cracker or bell pepper slice. Plus, did you know kiwis contain an enzyme (actinidin) that make them a great meat tenderizer…Who knew?!
SunGold kiwis are…
High in vitamin C (more than your average orange!) and vitamin K.

A very good source of FIBER.

Sweet, but tart at the same time.

A good source of potassium, folate, and manganese.

DELICIOUS!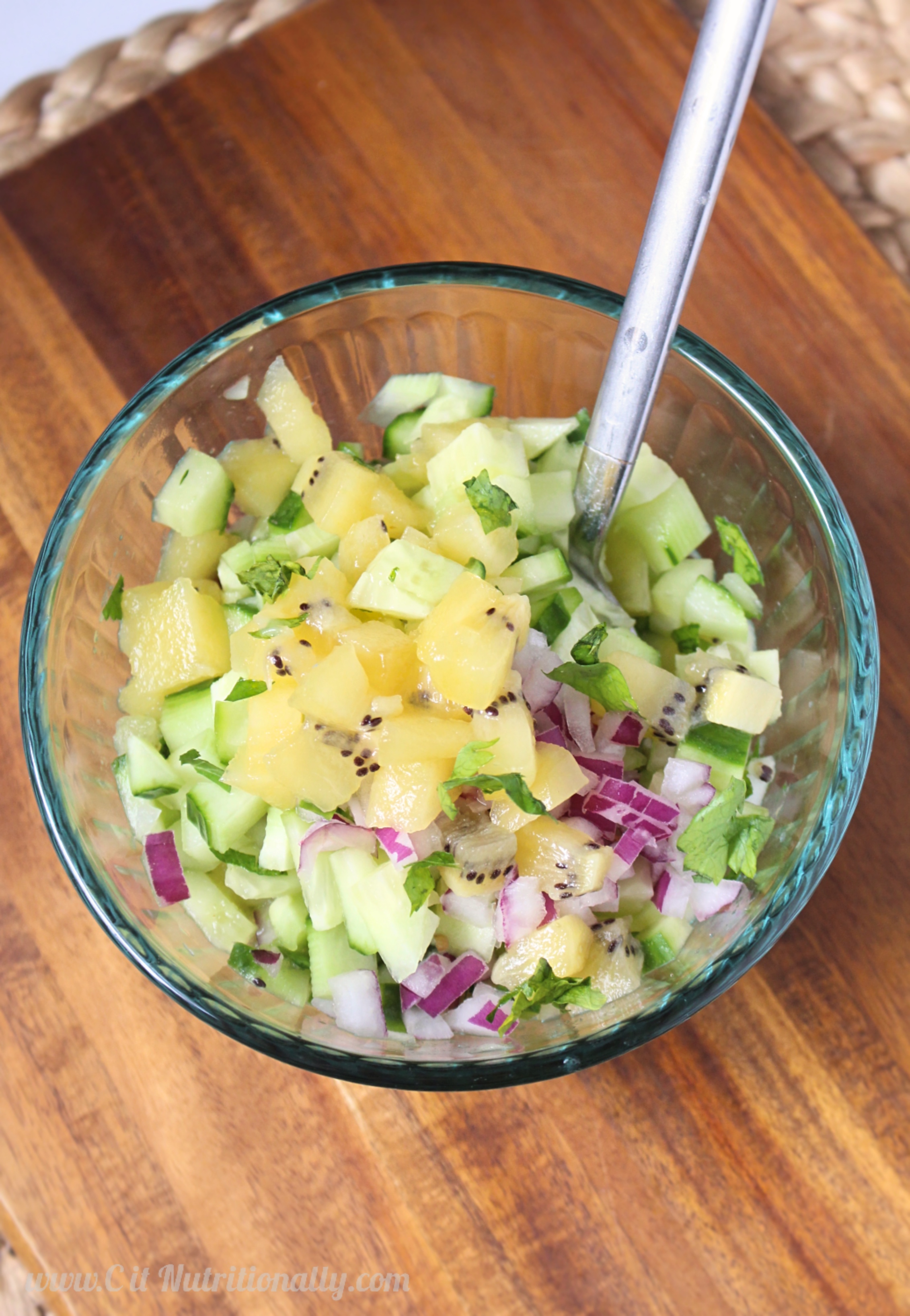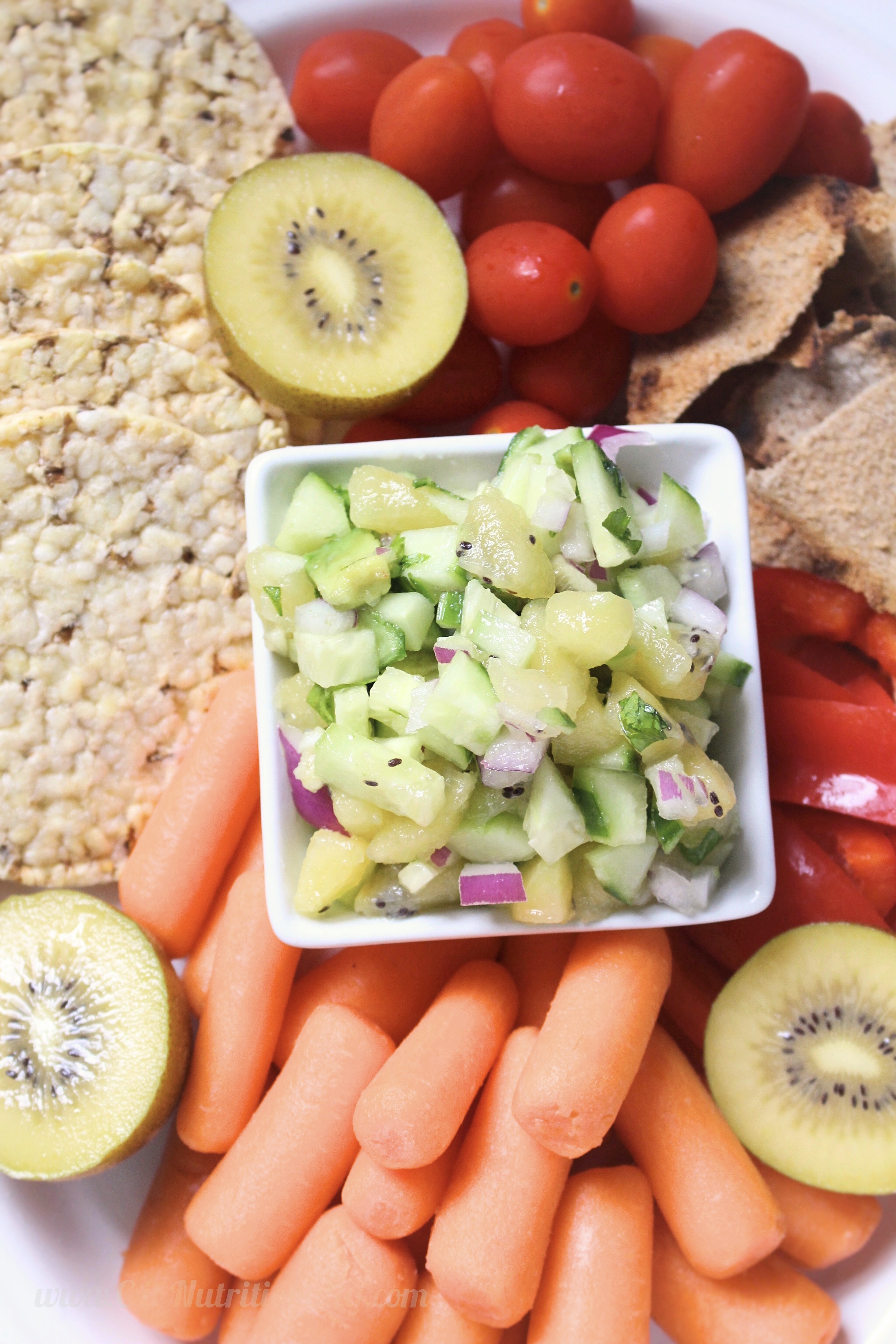 You are absolutely going to L-O-V-E this kiwi and cucumber salsa.
This recipe is….

SO refreshing

Whipped up in 10 minutes or less

The perfect topping for grilled meat or fish or tofu

A great side on its own

100% vegan, gluten free, grain free, nut free, dairy free, & all top allergen free

A great way to eat a serving of veggies AND fruit!
So whatcha waiting for? Let's chop, dice and toss for this BEYOND simple recipe in 1, 2, 3…
Enjoy this Kiwi and Cucumber Salsa as a refreshing snack on its own or as a topper for grilled veggies or fish!
Ingredients
2 Zespri SunGold Kiwifruits, diced
½ English cucumber (~1 cup), chopped
¼ cup chopped red onion
¼ cup diced avocado
2 tablespoons chopped cilantro
Instructions
Combine all ingredients in a medium-sized bowl. Toss to combine. Serve with whole grain crackers, as a side salad, or top lean meat/fish/grilled veggies. Enjoy!
http://citnutritionally.com/kiwi-cucumber-salsa/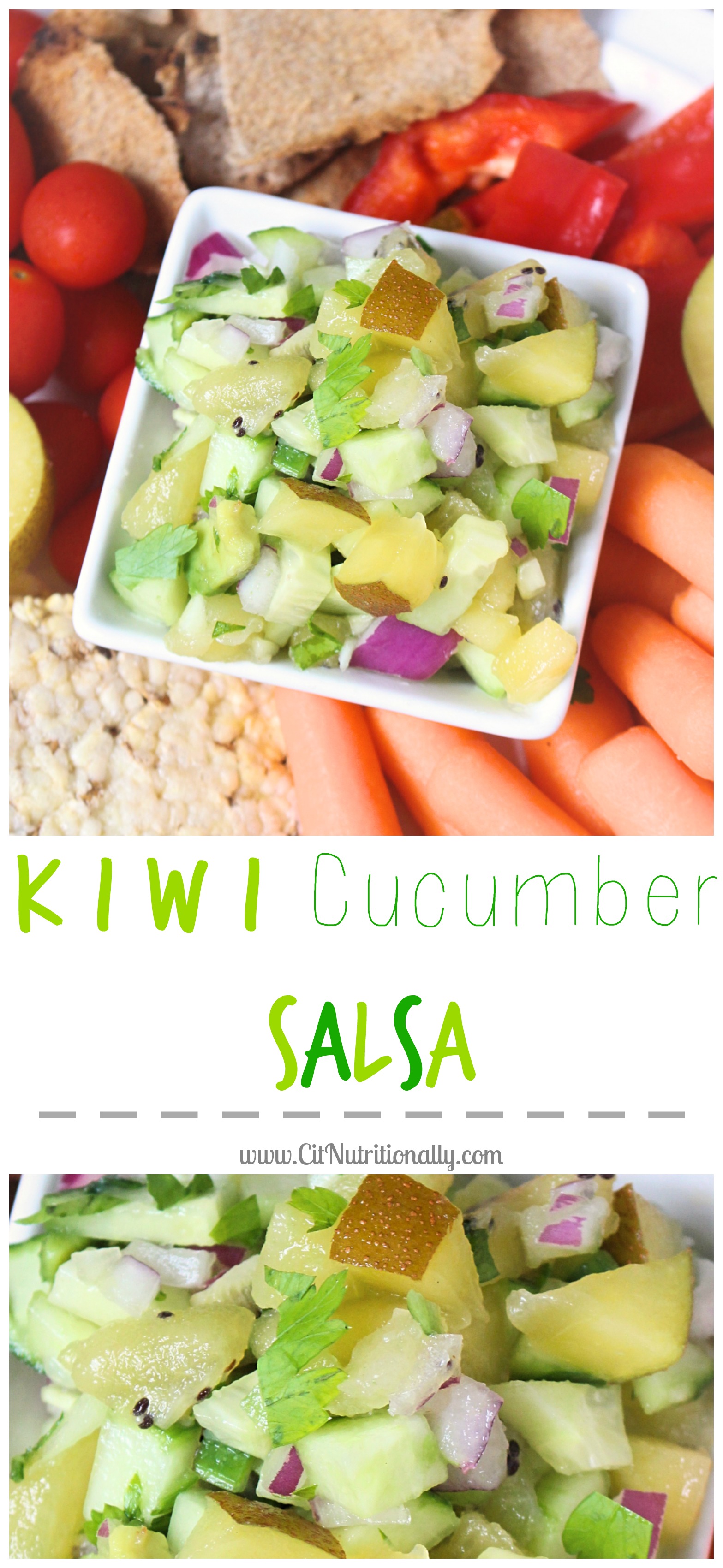 Enjoy


XO
Disclosure: I received free samples of Zespri SunGold Kiwifruit mentioned in this post. By posting this recipe I am entering a recipe contest sponsored by Zespri Kiwifruit and am eligible to win prizes associated with the contest. I was not compensated for my time.