When I'm working one-on-one with clients, one of the first questions I ask is "Do you ever eat past the point of feeling full?" 
The answer is almost always yes.
And guess what, so do I sometimes…I'm human! But the reason I ask this question is because it opens up the conversation to discuss hunger and satiety cues and the topic of intuitive eating.
In the dieting world that we live in we are bombarded with messages about portion sizes, carbs, proteins and fats, and eating as many veggies as possible. And yes, I do think this is all very important. BUT if you're skipping meals or overeating at many meals, it doesn't matter if you're stuffing yourself to the brim with veggies, it's not health and doesn't foster a healthy relationship with food.
This is why today I'm talking about listening to your hunger and satiety cues and 3 tools slash tips you can use to see how you're doing!
Hunger in America is a huge issue (and an entirely separate blog post). But to give you some perspective, 17.5 million households in America were food insecure in 2013, meaning they did not know where their next meal was coming from. Chances are, if you're reading this, you have access to food, so hunger has a different meaning for you.
According to the super-reliable Wikipedia, hunger is "a feeling of discomfort or weakness caused by lack of food, coupled with the desire to eat." Satiety is "the quality or state of being fed or gratified to or beyond capacity." When eating, I don't think we just eat to be physiologically full, we need to eat to be mentally satisfied and gratified… especially if you love food as much as I do!
Balancing your hunger and satiety — when you have adequate access to food — is essential to drop the diet mentality and to develop a healthy relationship with food.
Hunger and satiety are two key terms used in the intuitive eating community. Why? Because we all have different needs and a different quantity of food fills and satisfies our hunger — physically and mentally (read more about two types of hunger from Kylie here). If you pay more attention to what YOUR body is telling you it needs, then you'll learn to eat exactly what your body (no one else's!) needs over time.
Recently, I had a client who was on an elimination diet to pinpoint what was causing some uncomfortable GI symptoms. We eliminated (among some other common triggers) a bunch of the delicious C's (as I like to say): coffee, chocolate, cocktails, cheese and citrus. My client followed her elimination diet very well, we successfully pinpointed her triggers, and when she was able to incorporate a bunch of these C's back into her diet she went a littttttle overboard. 
When she came to see me at our next session she repeatedly said she felt "gross" because she simply over did it at every meal because these foods were "off limits" for a few weeks [as medically indicated for the elimination diet]. I told her that for the next couple of days I wanted her to eat WHATEVER she wanted whenever she was hungry, with the only limitation being she HAD to stop when she was feeling slightly full, knowing she could eat more when she was slightly hungry again. At first, my client was very skeptical of me giving her the go-ahead to eat chocolate cake for breakfast and pizza for lunch and as many tacos and mac and cheese as she wanted for dinner. But she learned after just one day that her body was craving a salad for lunch and an apple with peanut butter as a snack. Your body is smarter than you think and will still want nutritious foods… even if you give it the 100% go-ahead to eat all the junk food in the world!
This explains why the diet mentality doesn't work. When we're deprived of certain foods, or told we cannot eat them, we want more. Remember my sugar detox and how I all of a sudden wanted allllll of the dessert when I wasn't really eating too much sugar before this experiment began?
Allowing yourself to eat the foods you love — but within your hunger and satiety cues — helps you enjoy your life, maintain a healthy weight, and never be HANGRY because you're deprived of your favorite foods!
So how do you start listening to your hunger and satiety cues?
The Hunger/Satiety Scale
Every single one of my clients receives a copy of this hunger/satiety scale at our very first session. Why? It's important to realize and understand that it's OK to be slightly hungry and OK to be comfortably full, but if we go beyond that on either end, it sets us up for an unhealthy relationship with food.
I cannot tell you how many clients find a safe, comfortable, and healthier relationship with food once they start eating by this hunger/satiety scale… even if they don't make ANY other change to their eating patterns!
Accept that you can always eat more if you're hungry later
One common mindset I find with clients who have dieted on and off for most of their adult life is that they eat until they are stuffed because they….will be out the rest of the day, have a busy day at work, or aren't sure when their next meal will be… etc, etc!
Shifting this mindset leads to one of the BIGGEST a-ha moments most of my clients have. It's A-OK to eat when you're hungry and stop before you're stuffed because you know that you can always eat something else — even if it's just 30 minutes after a meal that you left slightly full. This is why prior preparation is key and always having a grab and go snack that you love on hand is essential!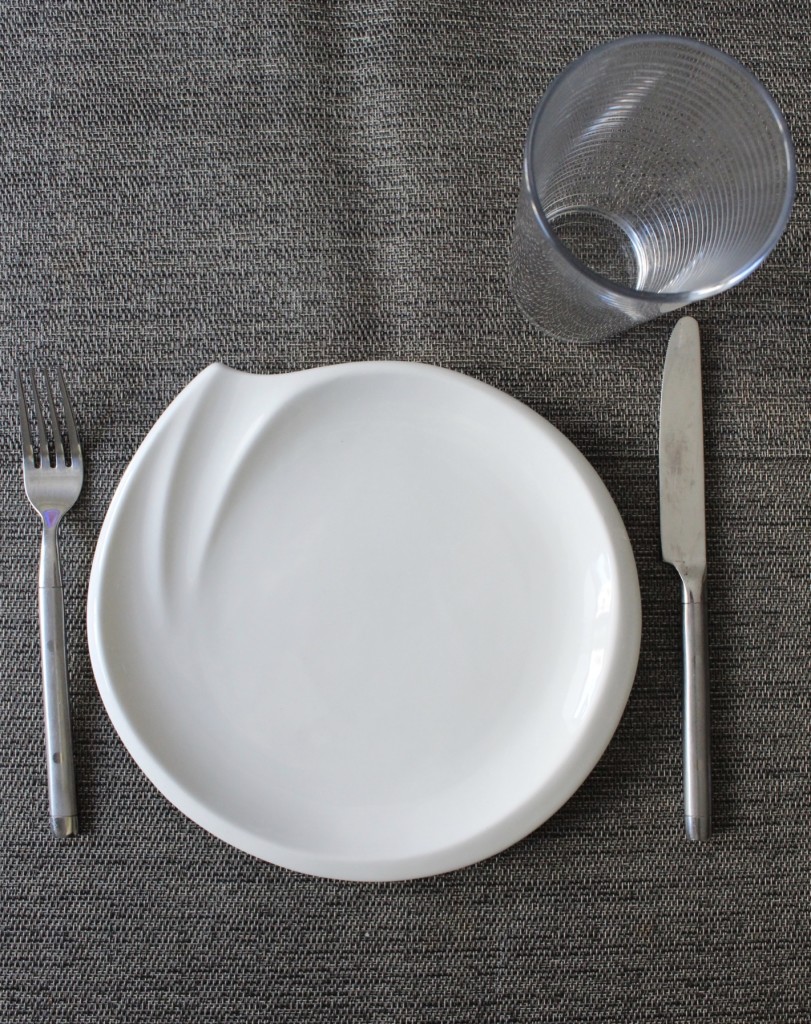 I don't provide my clients with a cookie cutter meal plan, but instead, want to help my clients see that when they listen to their bodies, they're much more likely to see their lives nutritionally, be happier, less hangry and will give their bodies the nutrients they need!
Thoughts? Questions? Comments? Share with me below…
XO

Let's get social! 
Facebook: C it Nutritionally
Twitter: @ChelseyAmerRD
Instagram: @CitNutritionally
Pinterest: ChelseyAmer