A hearty, comforting meal made to warm you up from the inside out… without any stomach upset, this Low Fodmap Veggie Saute is easy to whip up in minutes with help from my Tomato Basil Sauce.
Vegan, Gluten Free, Grain Free, Low FODMAP, Nut Free, Egg Free, Soy Free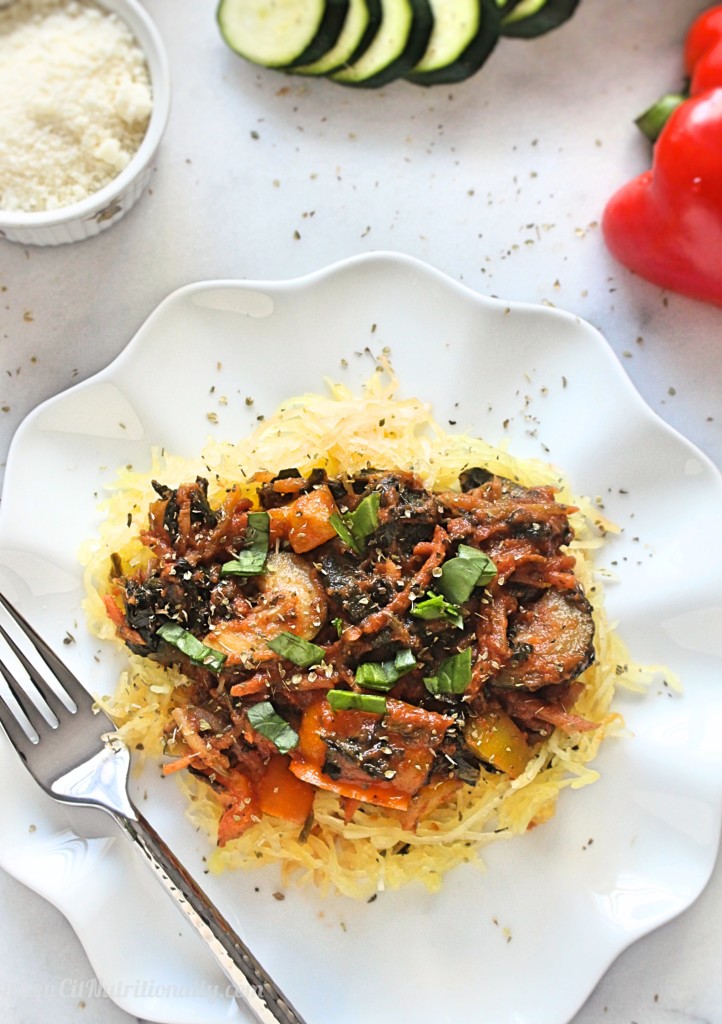 Italian food is on my mind! Not just because of last week's pizza fiasco (haven't you heard – #pizzaforbreakfast!), but because it alwayssss sounds good to me. Unfortunately, Italian food doesn't always love me back!
Just another ho hum side effect of having Irritable Bowel Syndrome. Can you relate? 
In the fall, I put myself on a low fodmap elimination diet and discovered that garlic and onions don't exactly agree with me. Let's just say Italian food and I have had a love-hate relationship since then!
Although there are plenty of garlic and onion-free products on the market, I created my own tomato sauce without garlic and onions that still tastes absolutely deeeelish! Every few weeks I now make a huge batch and use it in every which way possible. If you haven't tried my Vegan Lasagna yet, I do not know what you're waiting for… it's seriously one of my favorites!
Another one of my favorites: ratatouille! Last year, I shared my simple ratatouille recipe that's a go-to to feed a crowd or when batch cooking on the weekend. Unfortunately, I haven't made it in months because, well, it's full of garlic!
And listening to our bodies is the most important when it comes to seeing your life nutritionally.
Case in point: When I posted my simple ratatouille recipe in April 2017 I said, "to be totally honest sometimes my belly doesn't agree eggplant all that much so I decided to skip it." Clearly, even earlier last year I knew something was up with my gut acting all funky!
So while I truly do believe that all foods can fit into your diet, it's also really important to eat what agrees with you and makes you FEEL your best.
Lately, this low fodmap veggie sauté has been my go-to as a side, main meal, or even a snack (hey, veggies are super hydrating and refreshing!)…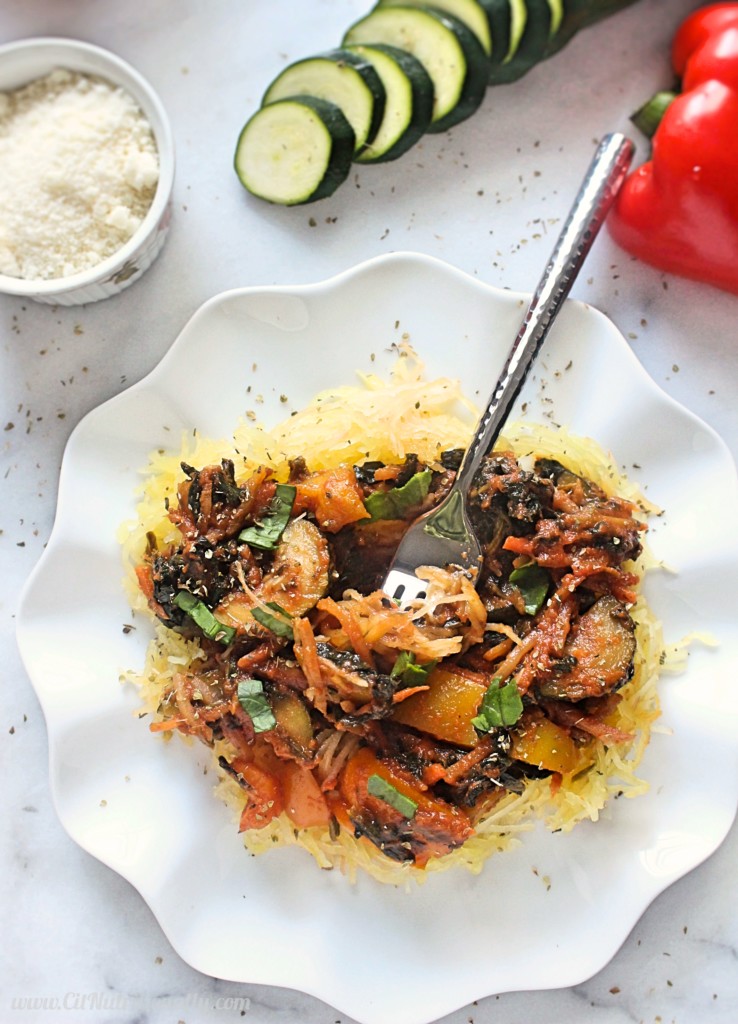 I can't exactly call it low fodmap ratatouille, because it's really just sautéed veggies with my low fodmap tomato basil sauce, BUT I shared it on Instagram, you asked for the recipe, so here it is! SO EASY!!!
This Low Fodmap Veggie Saute is…
Comforting
Filling
Satisfying
Gut-friendly
Easy to whip up
Adaptable to any dietary preferences or simply what's in your fridge!
Let's get cookin'…
Ingredients
Instructions
Heat olive oil in a large skillet over medium heat. Once the pan is hot, add bell peppers and saute. As the peppers begin to soften, after 2-3 minutes, add the zucchini. Be sure not to overcrowd your pan; you may need to saute veggies in batches to achieve some color and caramelization of your veggies.
When the peppers and zucchini are soft to fork, after another 5 minutes, add the carrots and spices. Continue to saute for another minute.
Add sauce to skillet and stir until all combined and sauce is heated through. Add an additional 1/2 cup of sauce, if desired.
Serve warm over pasta, quinoa, spaghetti squash, zoodles, or enjoy as a side dish.
Notes
You can substitute any veggies you have in your fridge!
http://citnutritionally.com/low-fodmap-veggie-saute/
Don't forget to PIN IT…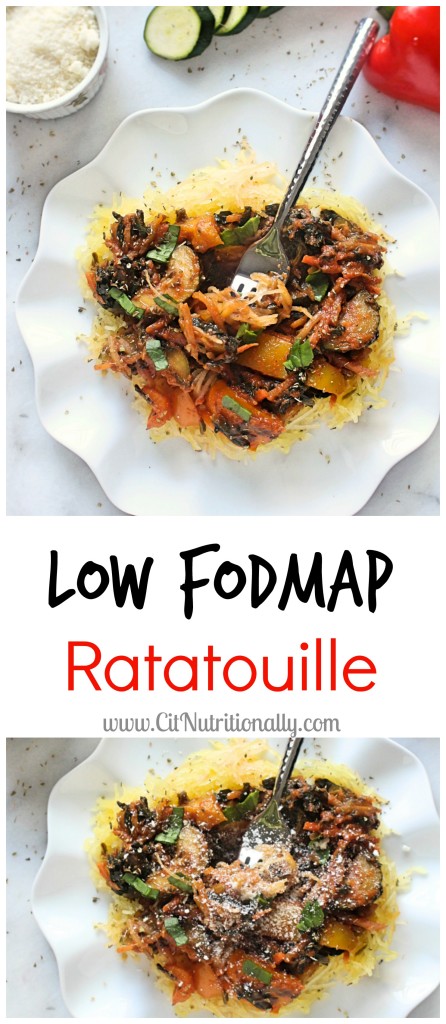 Now how's that for an easy Monday meal??
XO
If you want to stay connected or you make something from C it Nutritionally I would LOVE to see your creations! Tag me or use the hashtag #CitNutritionally!
Let's get social! 
Facebook: C it Nutritionally
Twitter: @ChelseyAmerRD
Instagram: @CitNutritionally
Pinterest: ChelseyAmer
Don't know how to cook spaghetti squash? 
Click below…