What's smooth, yet chunky, a satisfying could-be meal-in-one that's a Cinco de Mayo must have?! My Totally Loaded Guacamole that will have you screaming Holy Moly! for days to come…full of healthy fats, fiber, and even plant based protein!
Guys! I don't know if you know about the DOUBLE national holiday happening this Thursday…It's CINCO DE MAYO and one of my bestie's birthdays! Being born on May 5th is like a green light to eat alllll the Mexican food allll the time…amiright?!
Well, in honor of this double whammy, birthday-rific + guac-tastic day, I've rounded up *5* of my meat-free Cinco de Mayo recipes for your fiesta…including my brand-spankin' NEW totally loaded guacamole that happens to be a crowd pleaser, full of healthy fats and protein and fiber and good for you (but we don't have to tell anyone at the party that!)…
Cue to the margs…
Holy Moly! Totally Loaded Guacamole (recipe below!)
Loaded with corn, black beans, cilantro, tomatoes and a hint of lime, what else do you need?! This is a hole in one holy moly totally loaded guacamole!
Keep scrollin' down to get the recipe!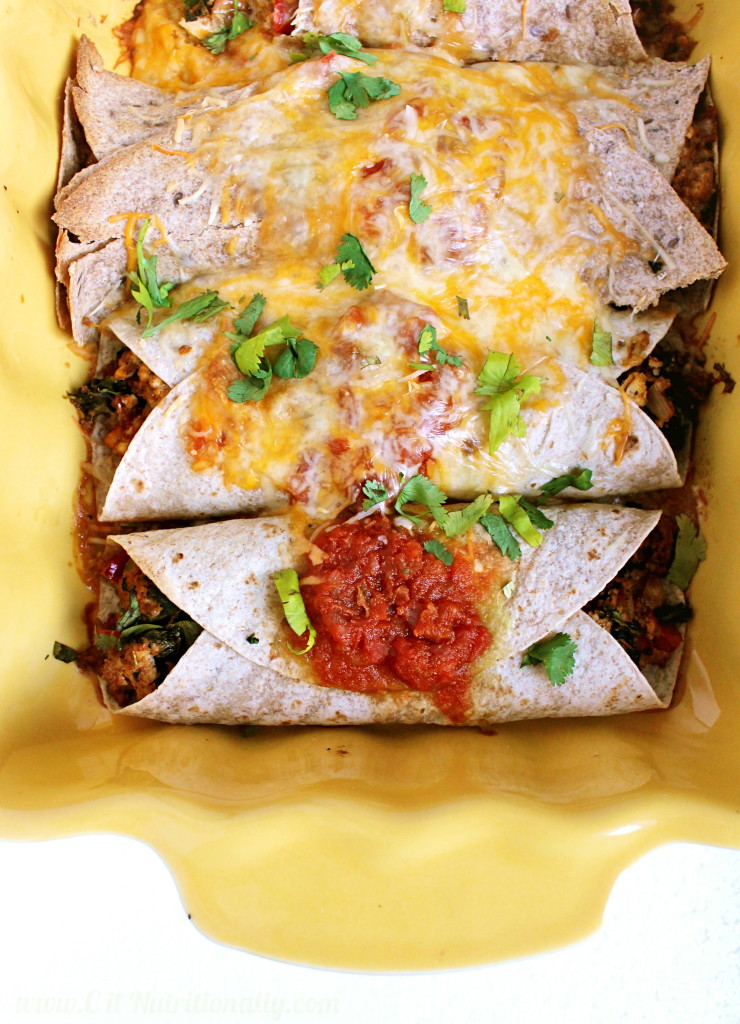 If you've never tried tofu, THIS is the recipe you. When my taste testers tried this recipe they L-O-V-E-D it and didn't even know it had tofu! So for your carnivorous Mexican food loving friends, this is the recipe that they need.
Or you can try my lightened up Tofu Tacos in Lettuce Cups for a grain-free version!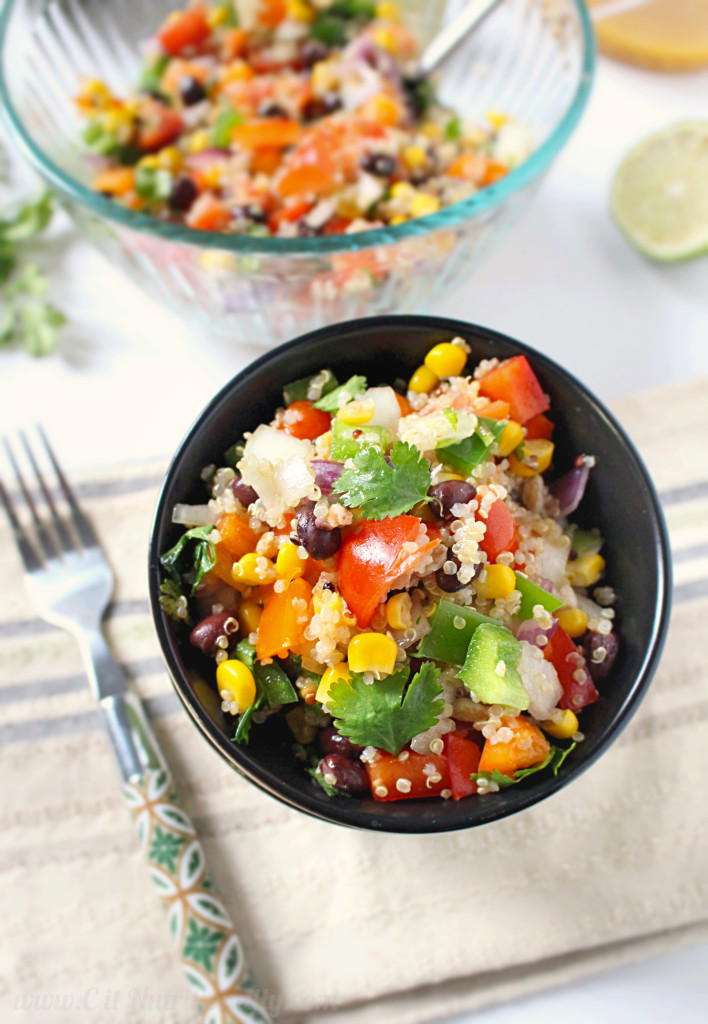 Allll the quote – superfoods – end quote, in one place?! Yaaas please! (Insert emoji with hand raised).
My perfected recipe that's as hearty as its meat-containing counterpart, this chili is my go-to to feed a crowd (with a few hidden ingredients!).
Veggie Fajita Spaghetti Squash Stir Fry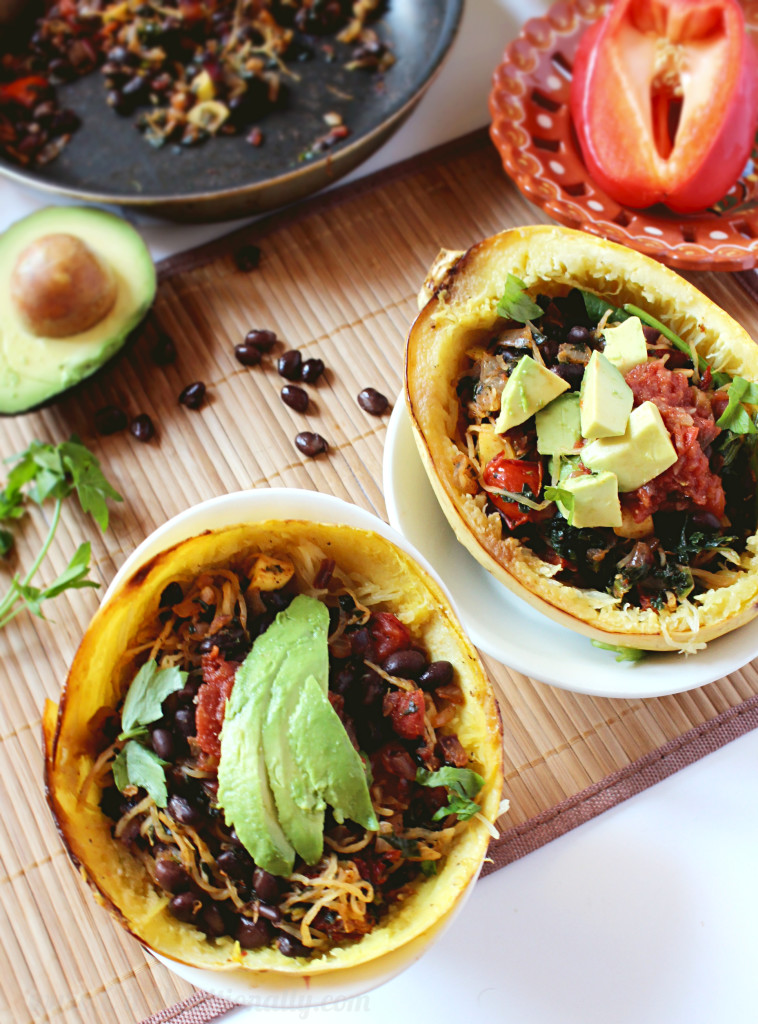 Fajitas + spaghetti squash = absolute perfection in my eyes.
***
Now about that Totally Loaded Guacamole…
This Totally Loaded Guacamole recipe is…
Full of healthy fats, fiber, and even plant based protein.
Vegan
Gluten free
Nut free & Peanut free
Dairy free
Totally delicious
A hungry Cinco de Mayo crowd-approved!
5 Meat-Free Cinco de Mayo Recipes + Holy Moly! Totally Loaded Guacamole
Ingredients
1 medium avocado, pit removed and flesh scooped out
3/4 cup corn, fresh or frozen & thawed
1/2 cup black beans (I used low-sodium canned beans, drained and rinsed well)
1 teaspoon freshly squeezed lime juice
Pinch of sea salt, garlic powder, onion powder, chili powder
Optional: 1 tablespoon cilantro, roughly chopped, pinch of red chili flakes
Instructions
In a small bowl, roughly mash avocado so some chunks still remain.
Add the rest of the ingredients and mix to combine.
Serve immediately or cover, refrigerate, and enjoy within 1-2 hours.
Serving suggestion: Serve with your favorite crudites for a lighter take!
http://citnutritionally.com/meat-free-cinco-de-mayo-recipes-loaded-guacamole/
***
And if this wasn't enough GUAC for ya, check out 25 of my other favorite AVO-tastic guacamole recipes & these other Cinco de Mayo necessities…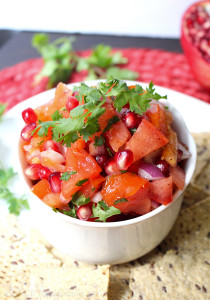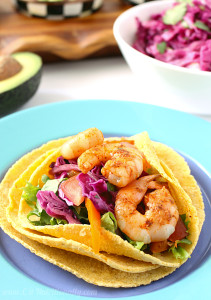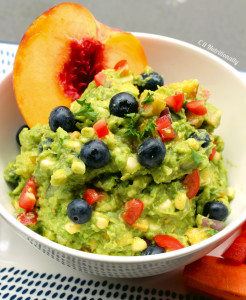 Remember when there was an avocapolypse?! Thank goodness that's over!
XO