My 7 ingredient Old Bay Spiced Salmon Cakes are part of a simple, approachable, 30 minute weeknight meal that's budget friendly and loaded with nutritious punch too!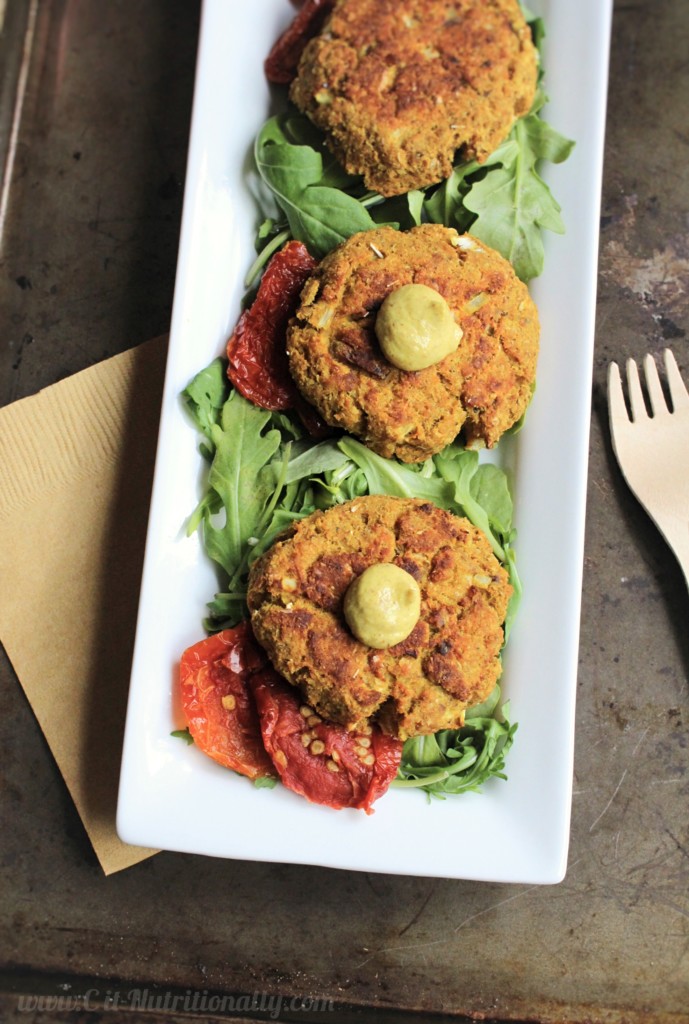 Oh helllloooo there friends! Fancy seeing you here…Happy Saturday!
I'm jumping into your lives on a Saturday because it's Recipe Redux time!! In case you're new around here ((hiiiiiiii)) the Recipe Redux is a monthly recipe collaboration by dietitians and healthy eating bloggers that follow a specific theme.
This month's theme…Budget Eats!
OBVIOUSLY I'm loving this theme because since starting my Frugal Friday series I've been uuuuuber conscious of how much I'm spending on food.
So here are the deets…
How low can you go? Can you make a meal for less than $3 per serving? Whatever your budget, show us your healthy entree recipe to help keep food spending in check in 2017.

I've been waiting to share this recipe for SO long and this is the perfect opportunity! Ready for it??? Old Bay Spiced Salmon Cakes! BOOM!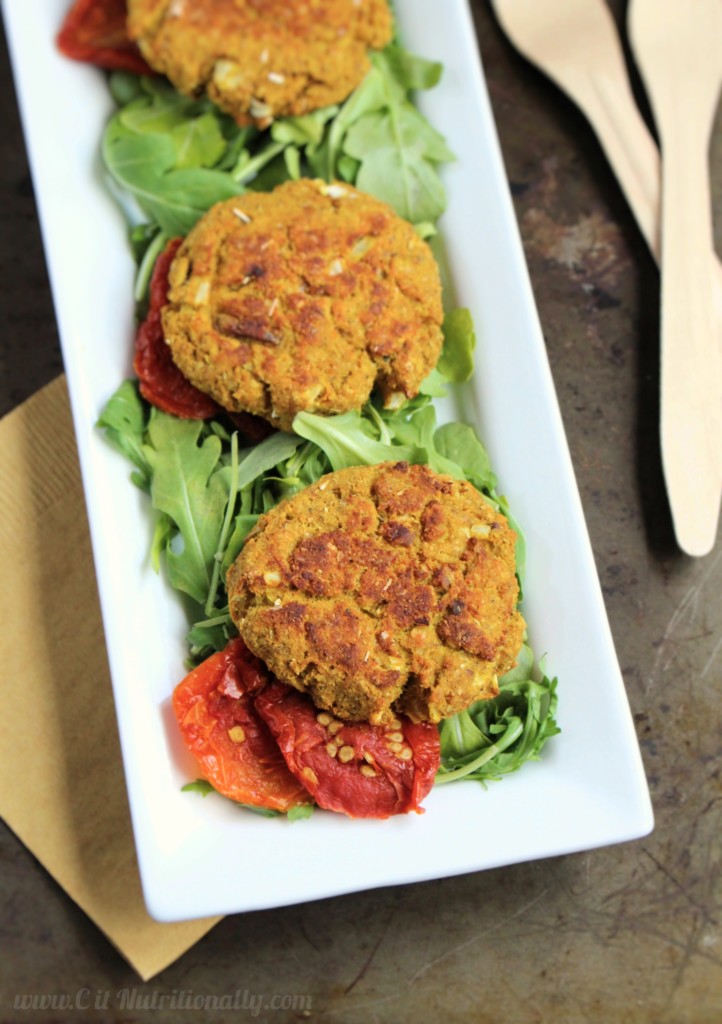 I'm not from Maryland, but I hear Old Bay is sacred down there. And I love it up here too! This recipe that has just 8 ingredients (including all spices) and can be made in 30 minutes. We're trying to SIMPLIFY around here and I'm starting today! And saving you some pennies.
Because this recipe costs just $5.66 for the entire recipe (YES, $5.66!!) and $1.42 per salmon cake. So add a side of roasted butternut squash and maybe a whole wheat bun and you're DEFINITELY under $3 per serving.
I have to say I think we've mastered this Frugal Friday stuff…even on Saturdays! 😉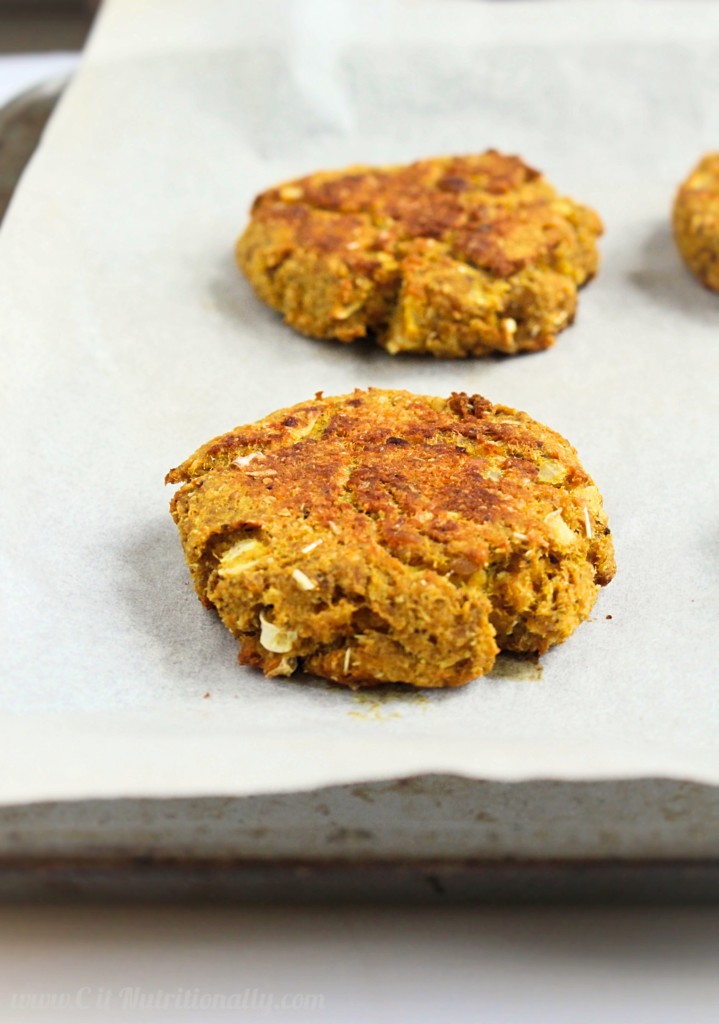 This recipe is…
Made with 7 REAL ingredients in just 30 minutes!

Gluten free, soy free, nut free, dairy free

Full of flavor

Packed with affordable omega 3 fatty acids — great for your brain health, immune system, heart health and more!
Calcium-rich

((did you know canned salmon with the itsy bitsy bones is a good source of calcium?))

Low in fat

EASY EASY EASY to make!
Let's get cakin' my Old Bay Spiced Salmon Cakes…
7 Ingredient Old Bay Spiced Salmon Cakes
Ingredients
1 6 oz can wild salmon (with bones)*
1 tablespoon ground flaxseed
2 garlic cloves, finely minced or grated
1/4 cup finely chopped onion
1 tablespoon spicy brown or Dijon mustard
Spices: 1 teaspoon Old Bay spice + 1 teaspoon Italian no salt added spice blend
1/4 cup quinoa flakes or quick oats
Instructions
Preheat oven to 350°F.
Drain canned salmon and transfer contents into a medium-sized bowl. Flake with a fork and pick over to remove any large bones.
In a small bowl, make flax "egg" by combining flaxseed with 3 tablespoons of warm water, mix, and let sit while you prepare the remaining ingredients.
Add garlic, onion, mustard, Old Bay seasoning, Italian no salt added spice blend, quinoa flakes and flax egg, and mix to combine.
Using an ice cream scooper or eyeballing it, divide mixture into 6 patties. Place on a parchment paper-lined baking sheet and bake for 15 minutes. Remove from oven and carefully flip salmon cakes, return to the oven to make for another 15 minutes. Salmon cakes should be golden brown and crisp on the exterior when done cooking.
Notes
*My favorite brand is Wild Planet because it is sustainably caught.
Nutrition Facts (per salmon cake): 88 calories, 3g fat, 300mg sodium, 5.5g carbohydrates, 1.2g fiber, 9.5g protein
http://citnutritionally.com/old-bay-spiced-salmon-cakes/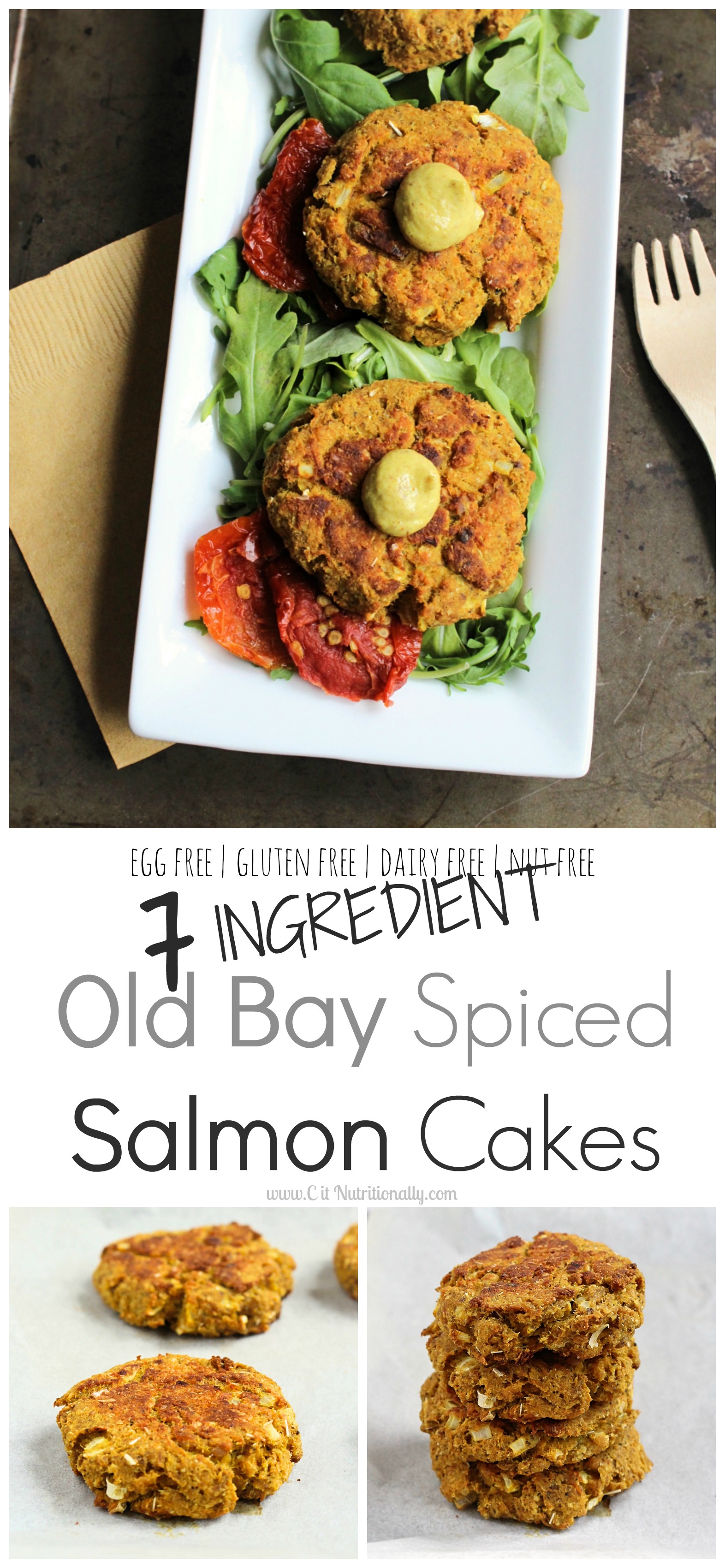 These have definitely become a weekly food prep staple around here! Have a great weekend!

And don't forget to check out the other budget bites by following the link below…
XO

Let's get social!
Facebook: C it Nutritionally
Twitter: @ChelseyAmerRD
Instagram: @CitNutritionally
Pinterest: ChelseyAmer