The past few months have been full of some pretty big transitions in my life, which has taught me so much about myself… especially that following my own advice is HARD, but that NOTHING should take the place of taking care of ourselves. Find out what I've learned over the past few months about taking my own advice, looking myself in the mirror, and how I decided to find more 'me' time.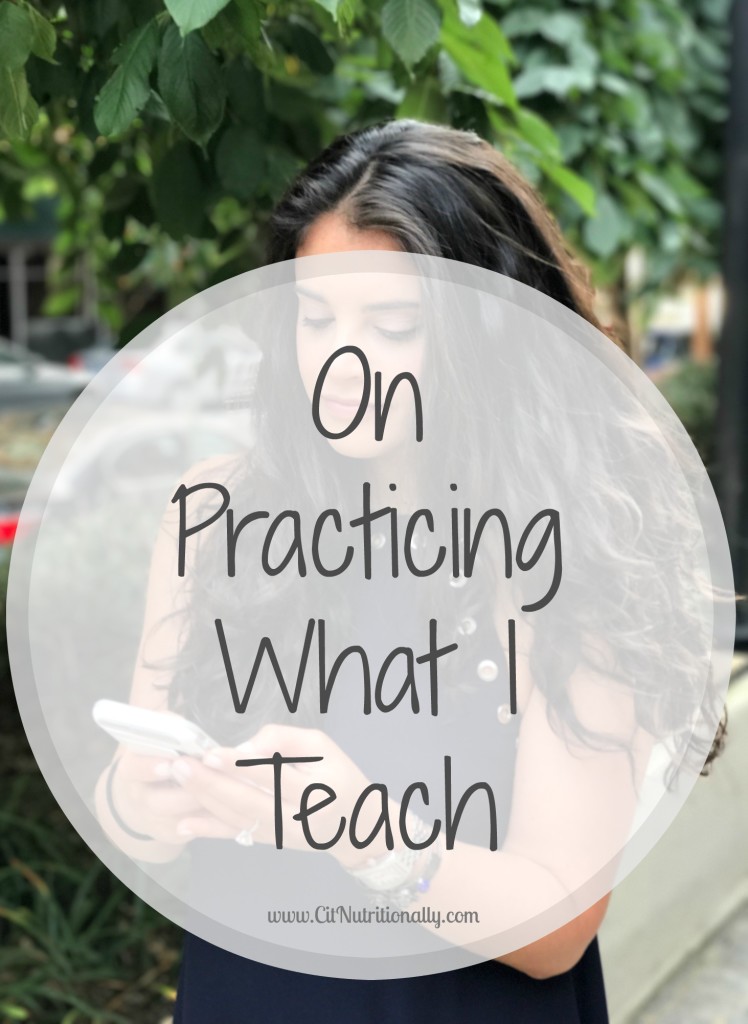 I'm so excited to check in with y'all (yup, I think I'm Southern) because it's been some time since I've given you straight up life updates! We've definitely been busy this summer between both S and I starting new jobs within two months of one another, wedding planning, celebrating 4 years of C it Nutritionally and just LIVING! It's been hard balancing it all, which is why I wanted to share some insight I've gained over the last few months…
Part of my job is to give out advice. After all, individuals come to me to find out how to live a healthier lifestyle and heal their relationship with food. A huge part of my counseling has to do with lifestyle changes beyond food – stress, sleep, movement and mindfulness.
When counseling my clients, I don't just give out a list of things that they could change to make their diet a little healthier, but rather help my clients come to these realizations on their own after a little bit of education and discussion about their current habits. (You can find out more about my nutrition philosophy here.) This usually means providing a few guidelines, specific to each client, that helps him or her feel SO much better, have more energy, approach food and nutrition in a different light (yup, no more "bad" foods!).
Why am I telling you this? Well, up until a few months ago, I did my best to live the lifestyle I help my clients achieve. I ate tons of veggies, snacked every few hours on nourishing foods, participated in exercise  I genuinely enjoyed, at times it felt best for my body, got to bed so I slept an ideal 8-9 hours every night, and kept my stress level to a reasonable level. I was content that I wasn't just helping my clients achieve a lifestyle that felt and looked good on them, but that I could also practice as an example.
But the past few months since I left my full-time nutrition entrepreneur life for the startup world, I've found that I haven't always been practicing what I teach. A large majority of the past few months have been full of long hours, doing a job I genuinely like doing, at an awesome company that I completely believe in. And I'm lucky enough to continue to build my own business and private practice in the evening and on weekends — even if it's been pushing me to a breaking point at times.
My time, and especially my "me" time, has definitely been limited. I found myself dragging out of bed in the morning some days to work out because I felt like I should, even though I could probably benefit from some extra zzz's. I skipped snacks that would prevent a stomachache in order to finish what I was doing at my desk. I worked through a lunch break so that I could hopefully leave the office by 7.
I can't tell you how many new moms I've worked with that I've told, "You have to take care of yourself in order to be better for your child, spouse, parents, job, etc." And up until a few weeks ago, I was being quite the hypocrite.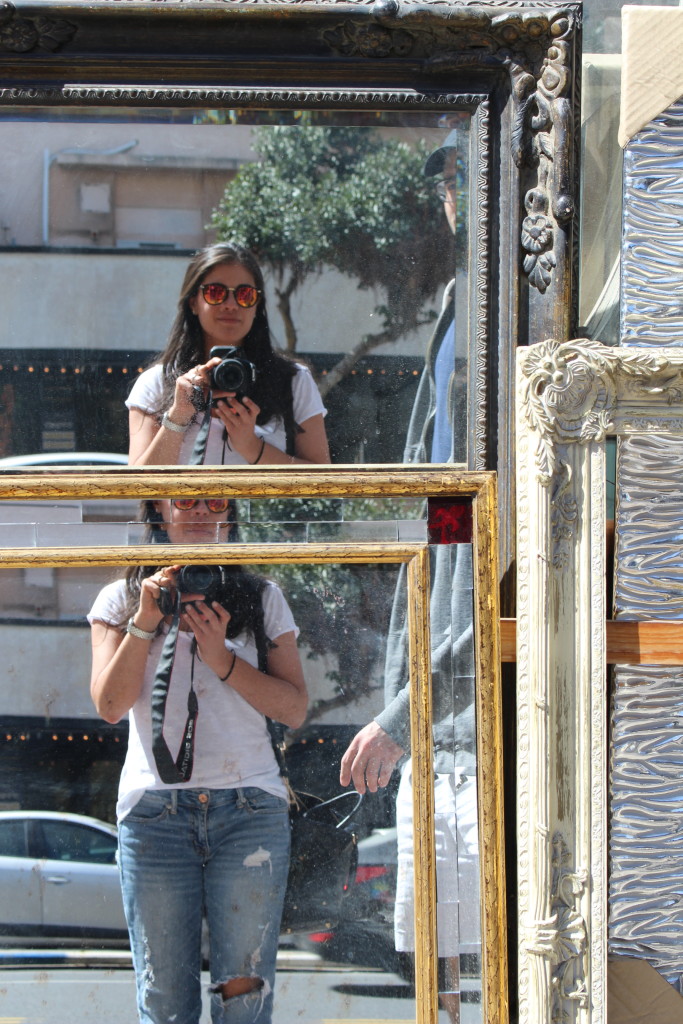 Because no one can walk around like a zombie all of the time! So when I hit my breaking point (OK, OK, several breaking points and meltdowns later with a huge push from Scott and my parents), I took a good look at what I was doing to my health and sanity and knew something had to change.
So even though it may seem like I totally have it together most of the time… newsflash, I don't… and I finally have realized that it's OK!
When we keep pushing, pushing, pushing we're bound to hit a breaking point. But it's how you handle getting to this point and bouncing back that can make all the difference — for your sanity and health.
And I can't tell you how familiar this behavior is to me, my colleagues, friends and family, and clients. It's that type A, perfectionist that pushes us to a place sometimes that's just past that line of being OK. But it's not OK, and recognizing when we're crossing that line is SO important.
When we're stressed out and exhausted our bodies don't function like a well-rehearsed orchestra, but instead, like an each man for himself sort of situation. Your endocrine system (read: hormones) get very confused, start pumping out excess cortisol and adrenaline, which impacts other systems in your body. Over time, you're going to feel "off" and your body will need nurturing to get back to a place of equilibrium.
So the next time you notice you're teetering on the side of working too much and not living enough, take a step back… because there's always a way back!
Personally, it was a few weekends at my parent's home, leaning on Scott more than ever, and quite firmly accepting that I couldn't get everything done in a day if I wanted to feel well and live my best life.
I started stepping away from my desk to make time for my favorite workout classes, giving myself a pass if I wasn't blogging as much (sorry guys!), and just cutting myself some slack.
And it's been a process. It hasn't been easy because everything in me has always wanted to do things perfectly. But life isn't about being perfect… it's about finding balance — in food, in work, in movement, in sleep, in stress (because it's bound to happen!).
I'm no expert in balance, but I keep putting one foot in front of another to stay in my happy place… So know you're not alone in trying to find it!
XO

Let's get social! 
Facebook: C it Nutritionally
Twitter: @ChelseyAmerRD
Instagram: @CitNutritionally
Pinterest: ChelseyAmer