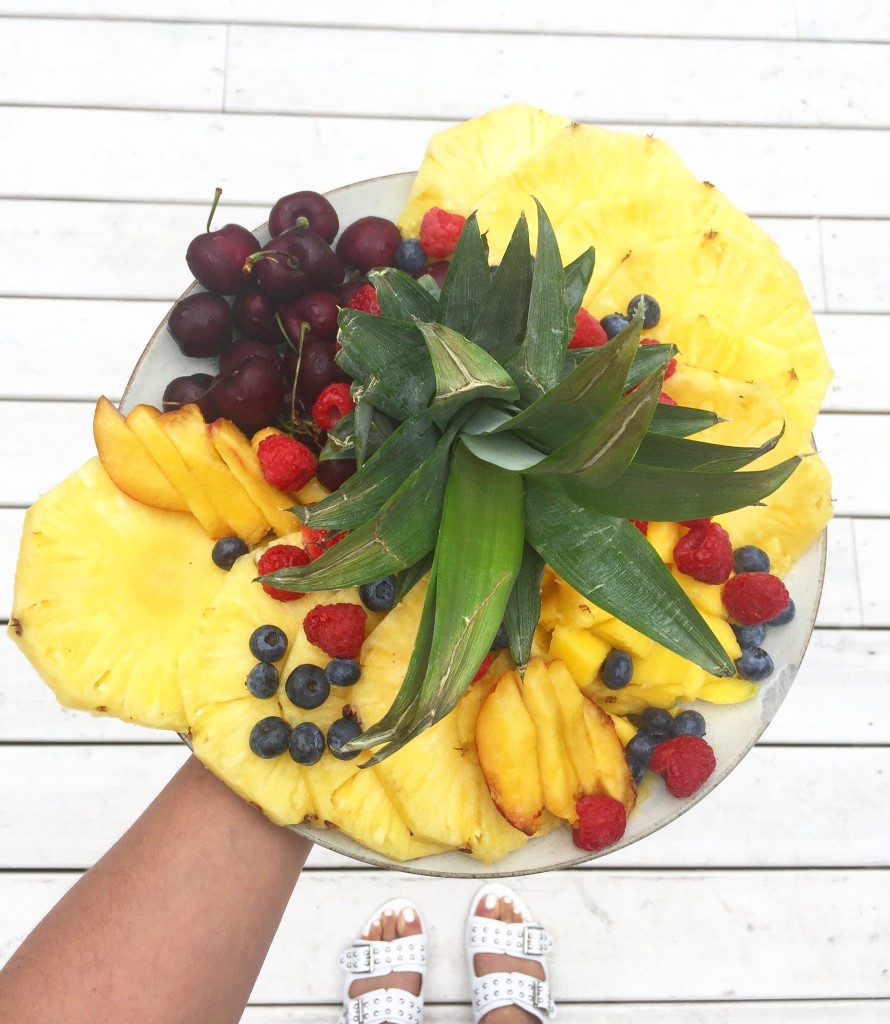 So it's July 5th… maybe you had a 4 day weekend (say whatttt?!) and were away with family and friends, tons of food, cocktails galore, and boy oh boy you "overdid it?"
Did you wake up feeling guilty for indulging "a little too much" at your BBQ? Having an extra cocktail or two? Keeping up the "weekend mentality" for a couple of extra days this week?
Sound familiar?
Yeah, I've been there too. But this year is the first time I returned from an indulgent July 4th weekend NOT looking to get "back on track." No, my diet and exercise routines don't need to run circles around a football field. I want to live in the moment and eat what I want and leave what I don't.
Because one of the most important things that I teach my clients (and try to live by myself) is to be able to listen to their bodies and find balance in their lives — with food, drinks, stress, exercise, and LIVING!
Why I am NOT "Getting Back on Track" After an Indulgent Weekend
Your body will tell you what it wants to eat… if you listen closely!
This past weekend I was out east celebrating my soon-to-be MIL's birthday and celebrating our Independence! We went out to eat more often than not, I had my favorite glass of prosecco more often than not, we made s'mores and I ate something for dessert (you guessed it… more often than not!). But my body wanted it, so celebrate, I did! And I did not feel guilty about one bite or sip over the weekend!
I rested my body when it wanted to be rested and I moved my body when it wanted to be moved (which was only 1 day and it was OKAY!!!). I didn't gain 10 pounds over the weekend for some extra indulging…. Or LIVING… because all of these "more often than nots" were balanced with listening to what my body wanted… a salad instead of rice with my salmon at dinner… tuna in a bell pepper for brunch, not a bagel… and yes, this is really what my body wanted!!! But even if this wasn't the case and I ate the rice and bagel, it would still be OK!
And I did not feel guilty about one bite or sip over the weekend!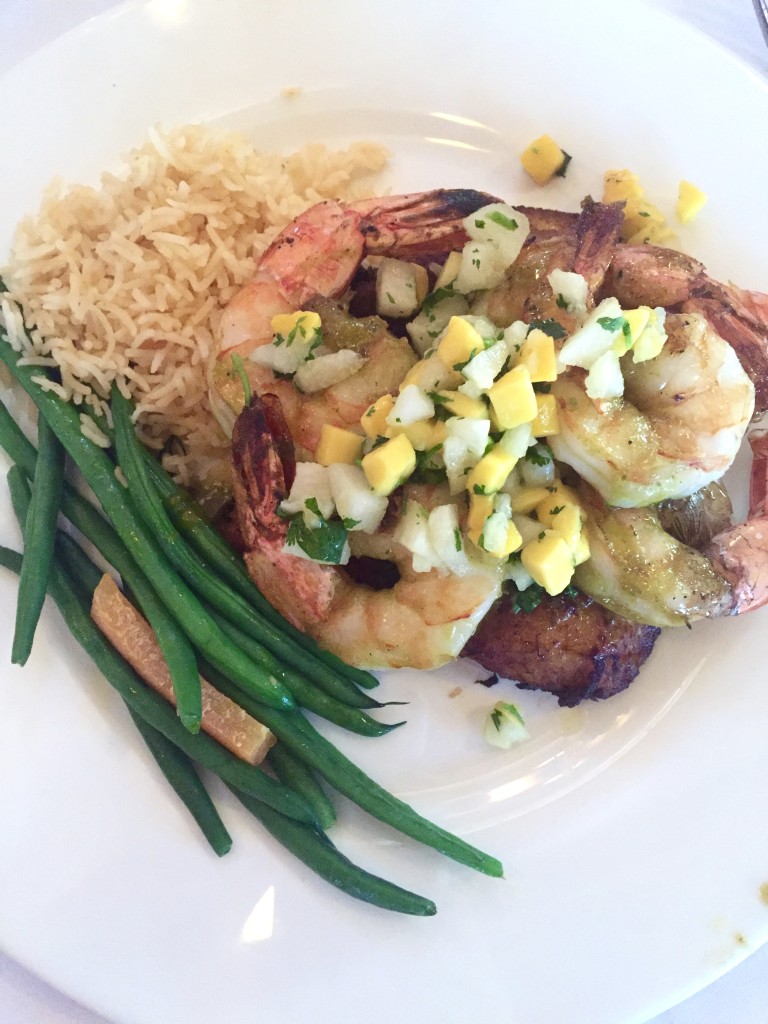 Listening to your body and feeding it what it wants — when you're hungry and stopping when you're full — is the cornerstone of my nutrition philosophy and therefore what I work on with my clients. Yes, I educate them about better for you foods, but I never restrict ANY foods, because then you'll just want them more.
So I practice what I preach and indulge wisely. I indulge with confidence, without guilt… because I didn't eat 10 s'mores every night because I could never have one again. I had 1 ((jumbo)) s'more that was AH-MAZ-ING (and full of gluten and sugar!) and felt so good about every bite (which if you saw my Insta story was definitely evident!).
So I'm not "getting back on track" today after an indulgent holiday weekend. I'm continuing to listen to my body and giving it what it wants. And knowing myself, today that's probably chia pudding and lots of veggies… definitely with some chocolate mixed in 😉
Oh and channeling this zero stress bliss I felt this weekend…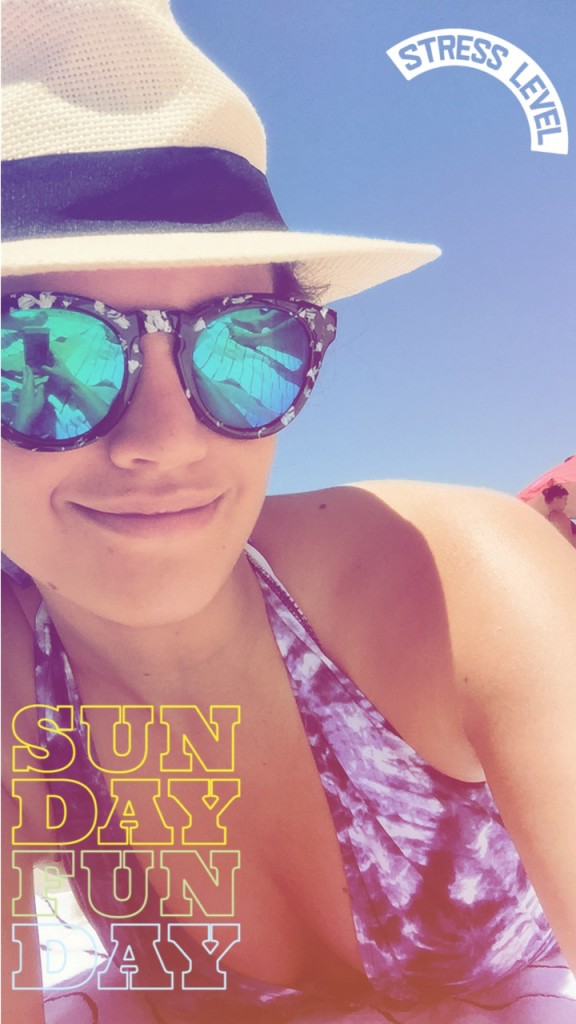 What about you? Are you ready to stop "getting back on track" after every long weekend, party and vacation and ready to start eating more mindfully and intuitively on a daily basis?
Me too! Let's chat…
XO
Let's get social!

Facebook: C it Nutritionally
Twitter: @ChelseyAmerRD
Instagram: @CitNutritionally
Pinterest: ChelseyAmer