This Pink Grapefruit Gin Fizz is the perfect drink for your next summer soiree! It's bubbly, tart yet sweet and absolutely delicious!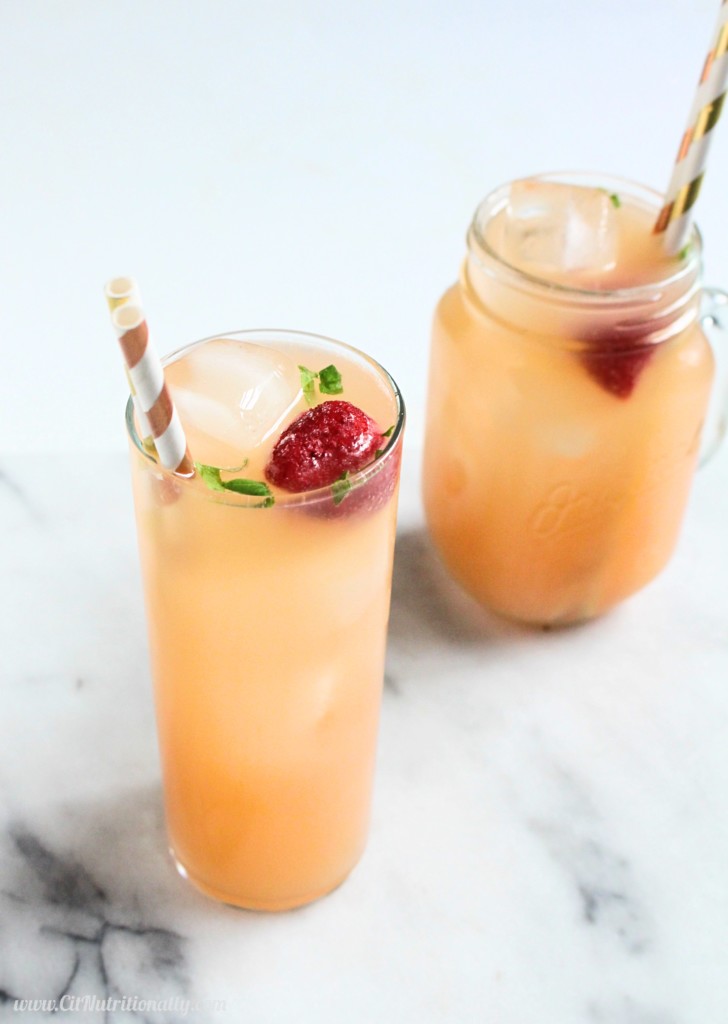 Ohhhh hayyyy Recipe Redux time! This month's theme is chartering new territory for me…
Cocktails and Mocktails for May Celebrations:
Showers and celebrations with friends abound this time of year! Show us your healthy, colorful drink concoctions for festivities.
I've NEVER shared a COCKTAIL recipe on the blog!
To be totally honest, I am not the biggest cocktail connoisseur out there… OK, or even all that much of a casual drinker either. I'm pretty sure my friends are LOLing riiiiight about now that I'm even posting a cocktail recipe at all! I'm the girl who asks for a glass of water at the bar… and that's not after a few drinks. It's just usually not my thing. BUT I do strongly believe that there's ALWAYS a time and a place for a cocktail! Especially if it's fizzy!
Plus, I strongly believe that we should all eat and drink what makes us happy! Sure, we don't need to be downing several cocktails every night of the week, but there is noooo problemoo with enjoying a stiff one every so often! Hey, it's good for your heart, right?
Well, since I'm not the biggest drinker out there I recruited some help for this month's Redux. We hosted the first (and hopefully annual) COCKTAIL OFF earlier this month with S's brother and his girlfriend and had so much fun creating delicious bevvies. Everyone really brought their A-game, but in the end, this Pink Grapefruit Gin Fizz won out (shout out to Ramelle!)! And it was probably the EASIEST combo of them all!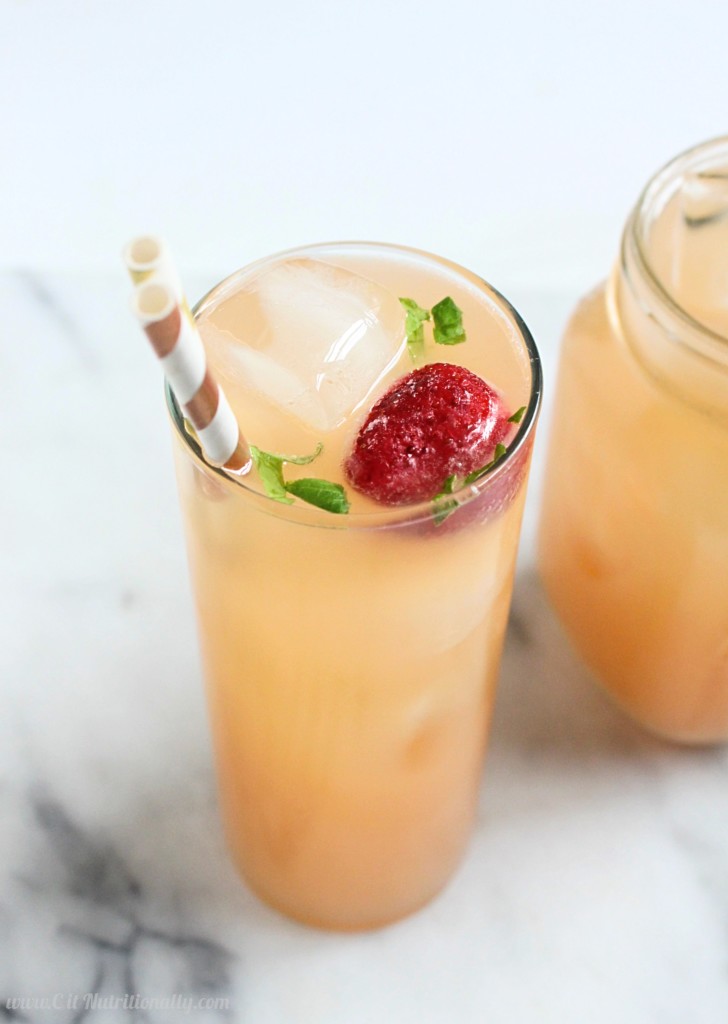 This Pink Grapefruit Gin Fizz is…
Bubbly
Tart but sweet
Made with just a few ingredients
Simple to make
Deliciously refreshing!
Ingredients
1.5 oz gin
1 cup lemon lime seltzer
1/8 cup Grapefruit juice
Frozen strawberries or a lemon wedge for garnishing (optional)
Optional: fresh mint
Instructions
Combine all ingredients in a large glass. Stir to combine. Enjoy!
http://citnutritionally.com/pink-grapefruit-gin-fizz/
Now that's a way to kick off a Monday!