If you follow my Instagram account, you know I'm a lover of PROTEIN PANCAKES!

I posted this protein pancake-wich recipe a few months ago when I first discovered my true love, and since then I've made them maybe 50 times. So maybe that qualifies as OBSESSED!
Over time, I've played around with proportions, ingredients, and have discovered the PERFECT recipe! And I don't take perfection lightly 😉
Get excited!!!!
First, let's talk some quick NUTRITION:
I decided to use 1 whole egg for this revised recipe. I prefer these eggs-cellent pancakes with the full egg, which does contain more calories, but also more nutrition:
The entire egg contains more B vitamins like choline, minerals like selenium & phosphorus, and antioxidants like lutein, which benefits your eye health.
Additionally, almost half of the 7 grams of protein in an egg is located in the yolk.
Finally, a whole egg does contain fat and cholesterol, but contrary to popular belief, you can safely consume whole eggs without dramatically raising your blood cholesterol levels. The American Heart Association even states that those with high cholesterol can eat up to 4 whole eggs per week*.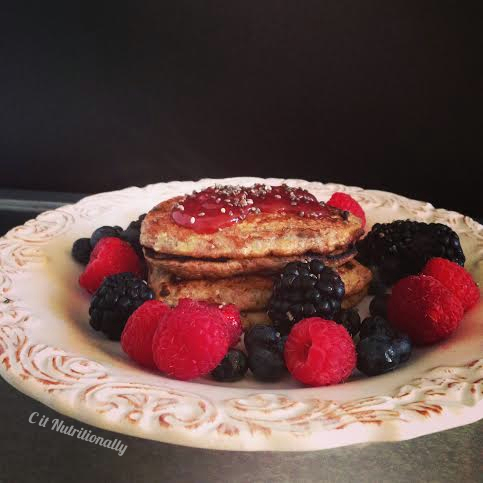 On top of the 7g of PROTEIN from  your egg, you'll also consume 3g of protein from CHIA SEEDS. I don't want to bore you about my L.O.V.E. for these tiny black creatures, so click here to read why they TOP my list of SUPERFOODS!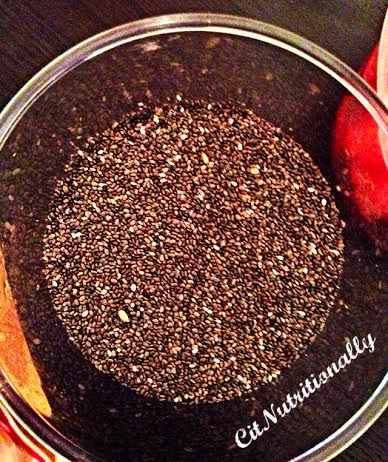 As for FIBER, you'll reap 6 grams from one tablespoon of chia seeds AND 2 grams from half of a banana. Starting your day off with 8 of the recommended 25 to 30 grams of fiber daily is pretty good in my book!
Bonus: This recipe is gluten-free, grain-free, and vegetarian, for those of you following special diets.
Overall, the best part about this recipe is that you can prep it ahead of time — an important part of weight maintenance!! When you wake up, you can cook them in just 5 minutes before school/work/the gym/etc!  This super fast breakfast will satiate and satisfy you until lunch!
Protein Pancakes — Revised!
Recipe Type
:
Breakfast, Snack
Cuisine:
American, Pancakes
Author:
Prep time:
Cook time:
Total time:
Delicious & satisfying protein pancakes provide the same comfort of traditional pancakes without all the calories, sugar, & fat! Win! Win! Win!
Ingredients
½ banana, mashed
1 egg
1 tbsp chia seeds
~1 tbsp milk of choice (I generally just use a splash of soy milk)
Splash of vanilla
½ tsp cinnamon (or to taste)
Small pinch of salt
Instructions
Combine all ingredients in a small bowl or reusable container.
Let sit for at least 30 minutes, but best if overnight. The batter should gel and be much thicker when ready to cook compared to when first mixed.
Spray a large skillet with nonstick spray and let heat over medium heat. Pour small circles of batter. Let cook approximately 2-3 minutes on one side, until edges begin to brown, before flipping to cook for 2-3 more minutes on the other side. Pancakes should be fluffy with a golden crust.
Top with berries, 100% maple syrup, nut butter, or enjoy plain (yes, they're that good!).
Your batter should look like this…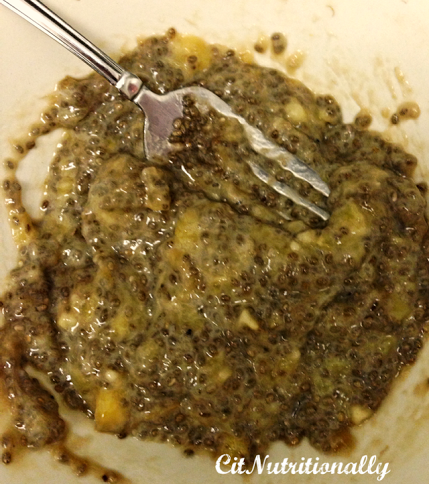 Top with berries, 100% maple syrup, nut butter, or enjoy plain (yes, they're that good!).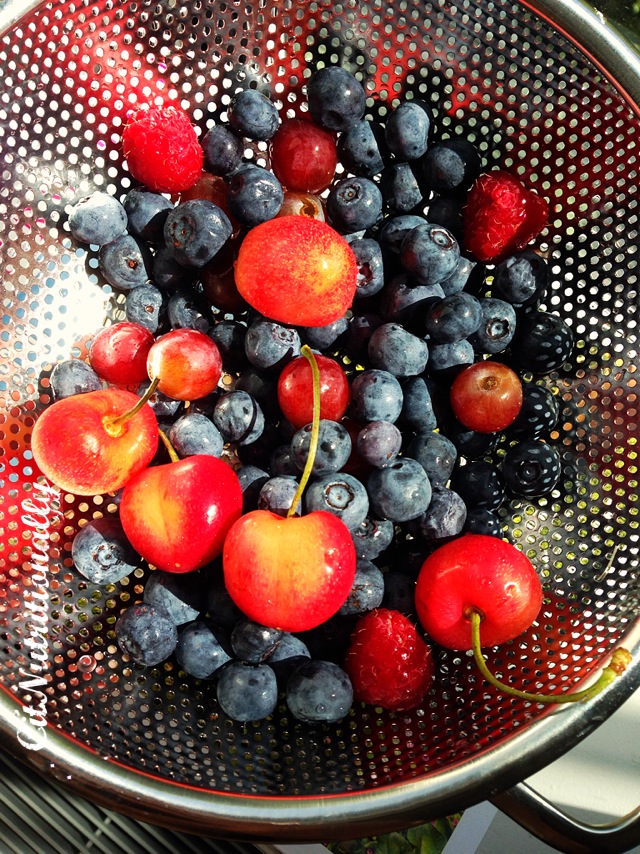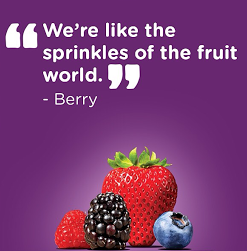 I didn't even formally photograph these babies, but decided to give you an inside look at my Instagram creations. Let's connect on Instagram…Follow me @CitNutritionally!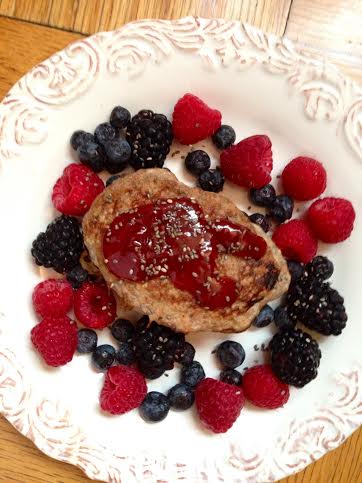 XO
*As always, please consult with your physician or personal dietitian if you have high cholesterol or a heart condition.