This tangy salad and equally unique dressing are a match made in salad heaven! Dressing will only keep for a couple of days, but I'm sure it will be devoured long before then!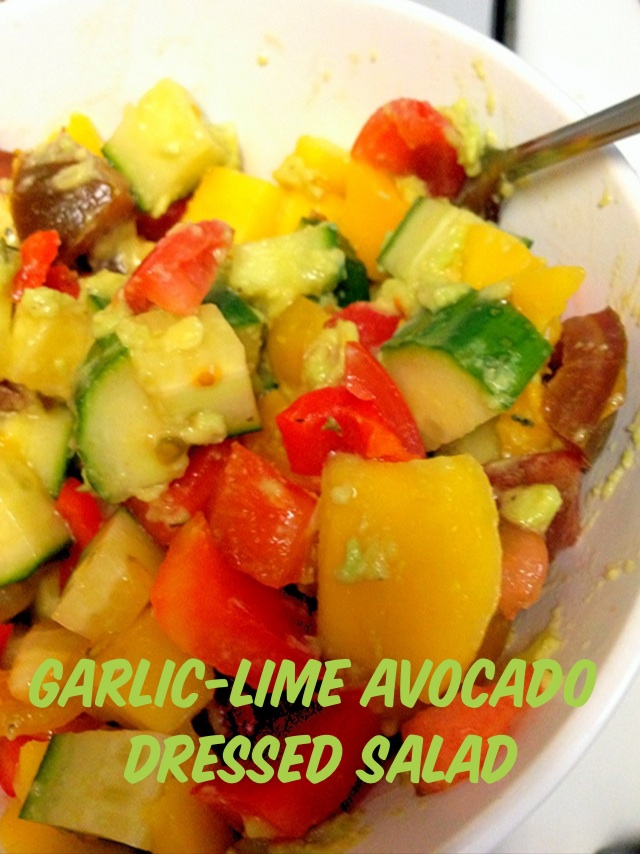 Tomato Mango Salad with Garlic-Lime Avocado Dressing
Serves 2
Ingredients:
Salad:
1 cup tomatoes, chopped (any variety you favor)
1 English cucumber, chopped
1 roasted red pepper, chopped
1 bell pepper, chopped
1/4 red onion, finely chopped
1/2 cup mango, diced
1 tsp olive oil
dash salt
1 sprig parsley, chopped
Optional: 1/2 cup quinoa
Dressing:
1/2 really ripe avocado, mashed
dash black pepper
dash salt
1 clove garlic, finely chopped or ¼ tsp garlic granules
Hefty squeeze lime juice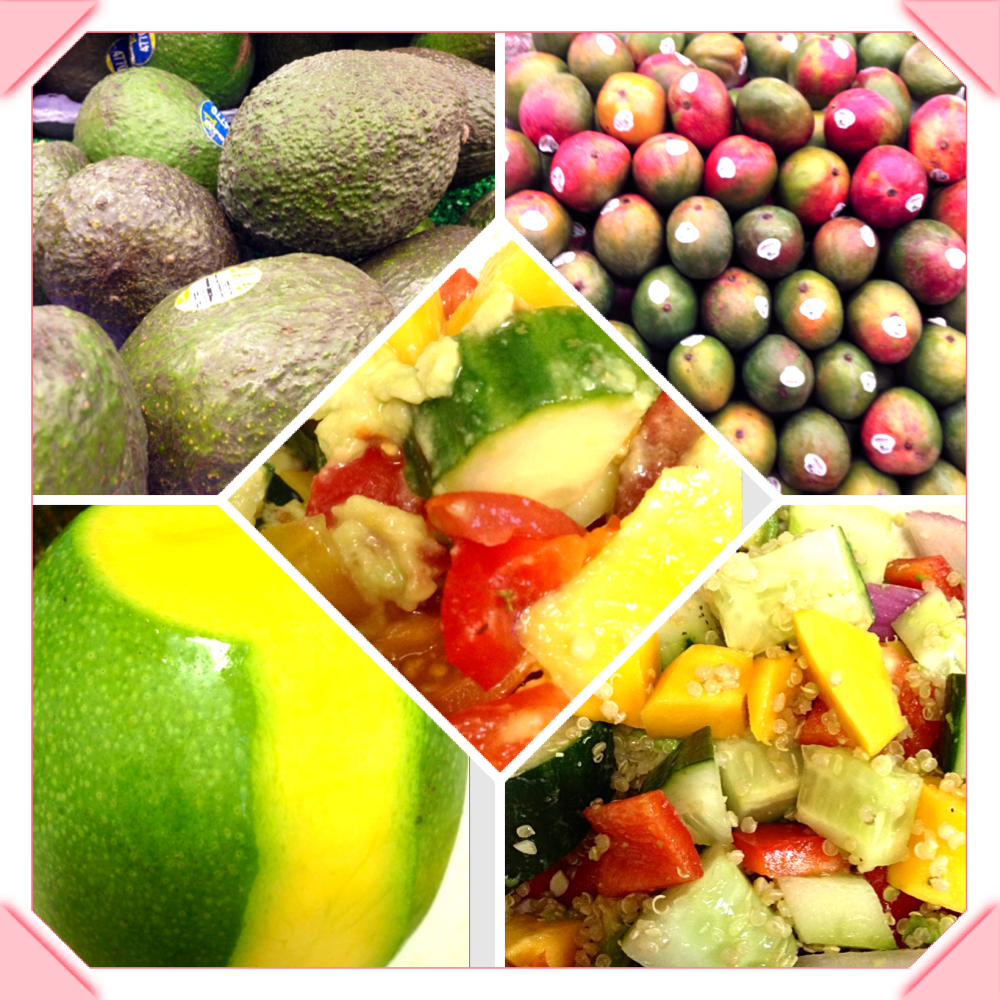 Directions: 
Prepare veggies and mango, placing in a medium bowl, then toss in olive oil with a dash of salt and parsley. Let sit while you prepare dressing.
Mash avocado until completely smooth, add spices and lime, and continue to mix well until combined. Taste and adjust spices according to taste. It should have a more pungent garlic-lime taste than traditional guacamole.
Dress salad thoroughly so all veggies are well-coated.