As we turned off What The Health the other night, my first thoughts were conflicted. And maybe not for the reasons that you think… So let's rewind… Here's a look at my vegan experience and thoughts on What The Health…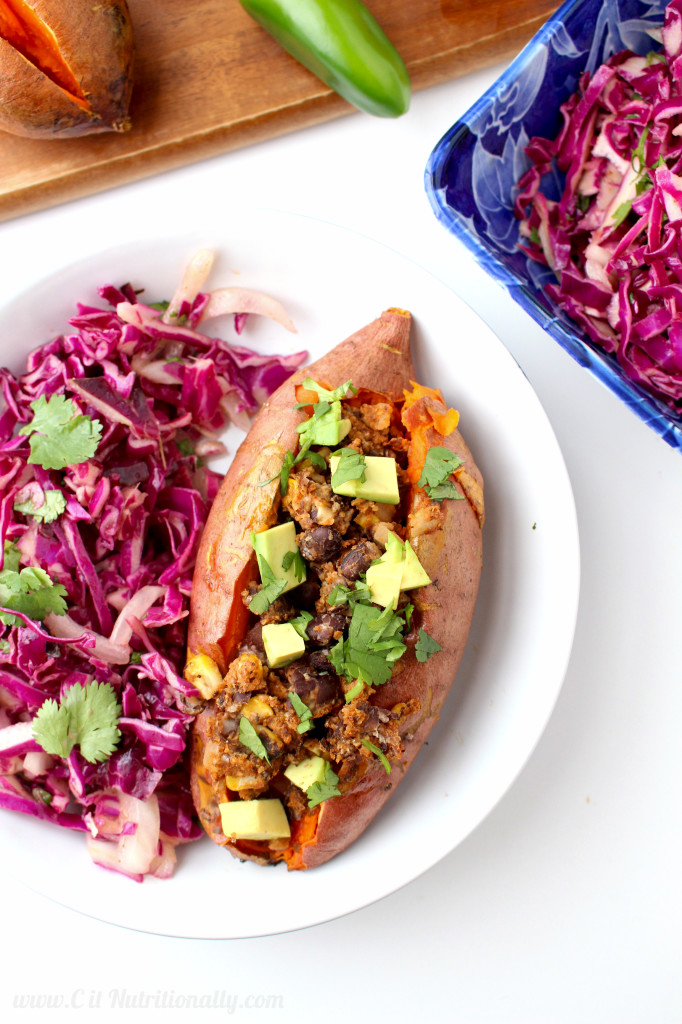 That time I was a vegan…
Several years ago, before I started grad school for nutrition I watched Forks Over Knives. I was immediately hooked. I was in medical school at the time and a fellow student was vegan… I had never known a vegan before (and yes, this was a just a few – 5 – short years ago!!), so I was soaking up all of the information I could on plant-based diets. I was immediately fascinated, not only by the dietary limitations, but the evidence behind plant-based diets. As a prospective physician, this was something I should've been learning in school (and no, I was not!).
A couple of years later, I left medical school (you can read more about that here), but my interest in plant-based diets was at its all-time high — I was 100% plant-based, overnight. And I wore my vegan badge proudly! I enrolled in T. Colin Campbell's Plant Based Nutrition online learning course from Cornell University to immerse myself in the evidence-based info…
To be honest, I don't remember feeling all that different when I followed a vegan diet… I didn't have some euphoric feeling all of a sudden when I stopped eating all animal products, nor bounds of energy and purpose (some claim to!). But I was also dealing with some other health issues at the time, which could have easily clouded any apparent benefits some discuss when going 100% plant-based.
One of the most common questions I received was: What do you eat? Well, I ate a lottttt of quinoa (like this salad every day!), experimented with tofu, and tons of roasted veggies. I got out of my comfort zone to try some new foods too (I now LOVE mushrooms, beans and lentils). The second most common question I received was: Where do you get protein from? Well, my friends, TONS of plant-based proteins exist… just check out some of my favorites here!
But over the next several years, sticking to a plant-based diet didn't seem right for me. I slowly started eating eggs and fish again (at different times), because it's what felt best for my body. But I've always been a strong believer in plants first (hence the variety of 100% plant-based, vegan meals I have on this blog!). While I don't think diet labels are necessary (unless mine says "food lovahhh"), I still eat mostly plants, with some fish and eggs thrown in the mix.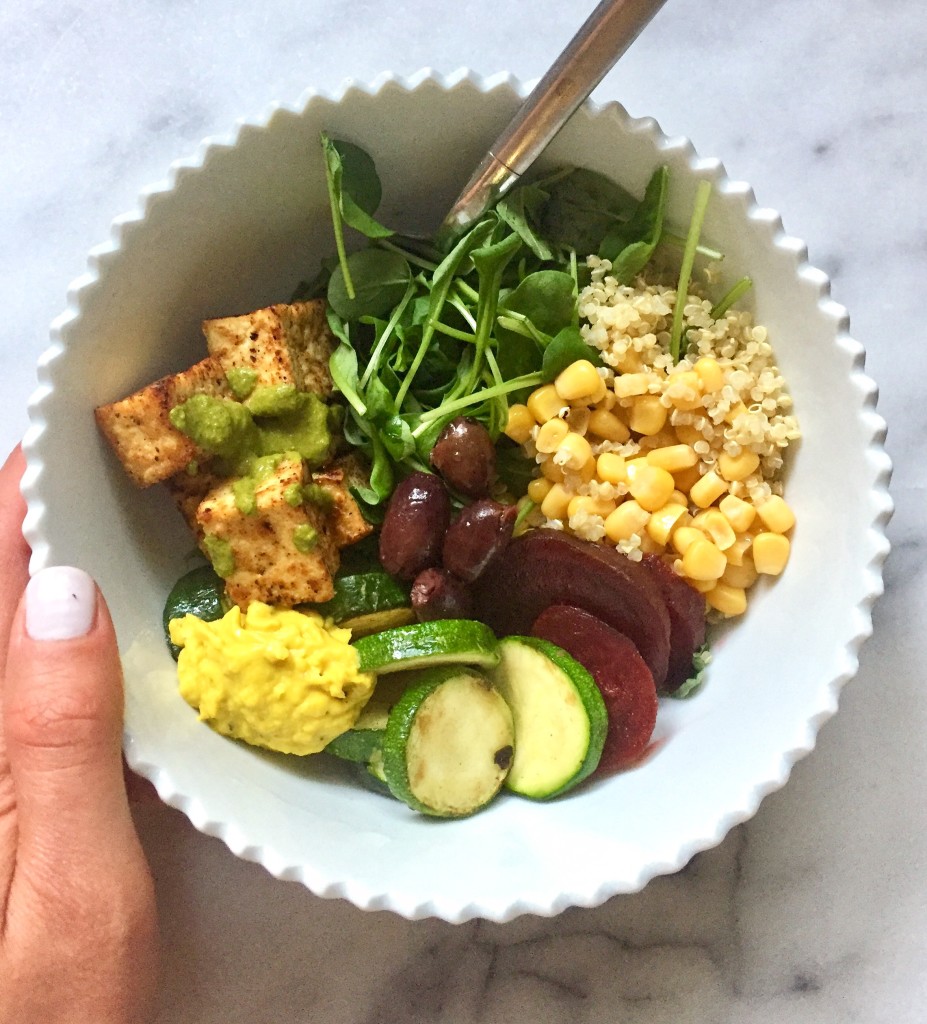 So… What The Health?
So when I started hearing all of the Insta-hype in the health-o-sphere about What the Health I knew I had to watch it! I finally sat down to watch and at the end I really had mixed thoughts…
Not because most of the research presented isn't true – it is – but because injecting fear into an uneducated population is just plain ol' wrong.
And hey, maybe that's what Forks Over Knives did to me five years ago… I don't know, I haven't watched it since… but either way, I'm more educated now and I can clearly identify the fear-mongering that this documentary presented.
If you're not familiar with What The Health, it's a new Netflix documentary from the creators of Cowspiracy, made with the intention of educating the general public on the benefits of a whole foods, plant-based diet. According to their website, "The film exposes the collusion and corruption in government and big business that is costing us trillions of healthcare dollars, and keeping us sick."
Since studies show that most Americans are totally confused about nutrition and health, I think this documentary may have done more harm than good. In the last week alone, I've received questions including, Is saturated fat bad? Is it good? Can I still eat coconut oil? Will eating legumes lead to autoimmune diseases? Trust me, I've heard it all.
So for the creators of this documentary to produce it with fear-inducing facts, but without any resemblance of an action plan to help the general public implement more plants into their diet… I wasn't a fan. I mean, using the sentence "It's like choosing between shooting yourself and hanging yourself," (or something along those lines, I don't remember the exact verbiage) in reference to consuming meat, is WRONG.
But there are a few points that I think are important to highlight…
Many large health organizations – including the government – are influenced by financial incentives. The FDA/USDA and the American Diabetes/Heart/Cancer Associations/Societies need money and they are supported by agricultural subsidies, such as The National Beef Council, the National Dairy Council, and more. I think this documentary did a nice job of pointing this out, in case you weren't aware of this fact. It doesn't mean that these organizations are wrong or at fault, but it's something to keep in mind. No one source should determine what you eat… including this documentary!
Nutrition is a young science. While many of the studies presented in this documentary are peer-reviewed, evidence-based, high quality studies, nutrition is still a young science. And many of these excellent studies were based on one specific population. Plus, nutrition is beyond difficult to study because there are SO many factors involved – source of food, quality of food, genetics, frequency of consumption, etc. In my opinion, we need more research to truly be able to say "NEVER eat (insert food here)."
However, plant-based diets have unequivocally been proven to prevent and even reverse heart disease, diabetes, cancer and more. It's really hard to dispute this fact. But do you need to eliminate ALL meat and animal-based products? No, I personally do not think so. But you may want to make some healthful changes that better resemble a plant-based diet to improve the state of your health. I don't think anyone can argue with the fact that plants = healthy!
Many Americans over-consume protein. If you do anything, let this documentary be a good reminder that meat and animal proteins can be the garnish on your meal – not the main act. We drastically over-consume animal protein in this country. We really only need our diets to be 10-15 percent protein – yup, that's IT!
And on that note, plants do contain protein. I've said it here before, and I'll continue to say it until everyone knows — plants DO contain protein! Just as an example, per 1 cup cooked, spinach contains 5 grams protein and broccoli and brussels sprouts each contains 4 grams! This doesn't even include beans and legumes, nuts and seeds or other plant-based sources of protein (you can find out some of my favorites here!)
With all of this said, I do disagree with certain statements presented in this film. I strongly believe in moderation. But what does moderation mean? I think moderation must be moderated. We need to be able to really enjoy the food that we eat… even if it's not the "healthiest" food on the planet! Because what good does stressing over eating a 100% plant-based diet do for us? NO GOOD at all, my friends! 
And more than anything, we each need to do what's right for our own bodies. If you're a diehard foodie, following a 100% plant-based diet may not be the best thing for you because you'd be living a miserable life. But with that said, should you start eating more plants? Abso-freakin-lutely (and here are some recipes to get you started!)
If you've watched What The Health, I want to know: What are your thoughts?
XO