GIVEAWAY!!! Resolving to eat healthier is one thing, but actually doing it is another. And while on a budget, no less! So today I'm sharing my 4 favorite tools that help me eat healthy on a budget!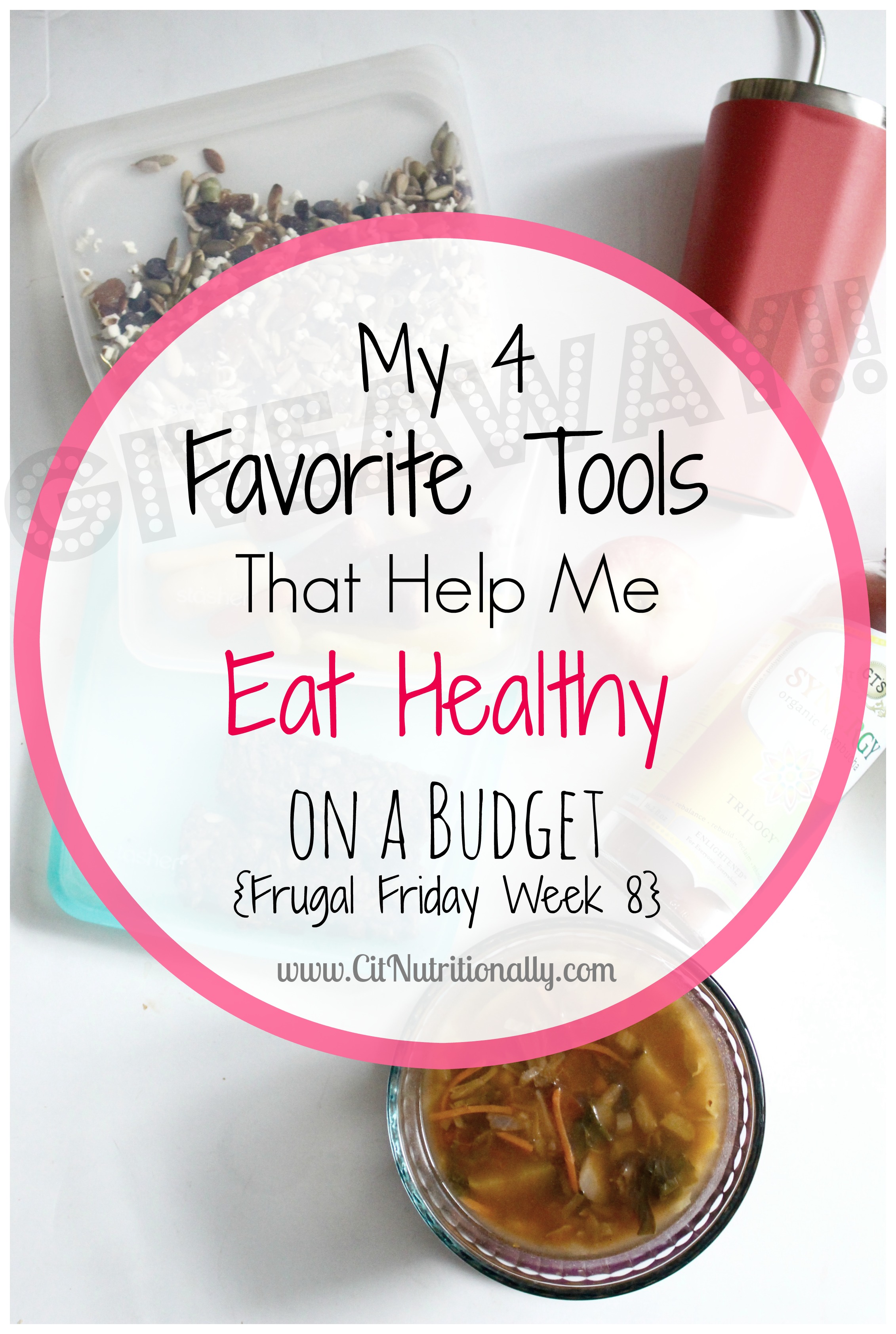 So we made it! The first week of the new year is almost over. Your fresh slate has been lived in for six whole days. How does it feel??
Are you living up to your intentions of 2017? If you're struggling to make some changes, I'm right there with you. My sleep hasn't improved one iota since the ball dropped and I'm already behind my blogging schedule, but I'm hoping a few days of catch up this week and next really kick my booty into high gear! It's so hard getting back into the work groove after some extended time off!
If your aim of 2017 is to eat healthy on a budget, then today's post is for you! Welcome to Frugal Friday, 2017 edition!
I have a few secret weapons up my sleeve that I rely on to stay ((somewhat)) sane and live as healthfully balanced as can be… and today I'm sharing them with YOU! You won't find any specific foods on this list because that's the easier part. We know to eat more veggies. We know hummus makes a better snack than a donut! Except maybe Liz's donuts!
But how do we make it easier for ourselves to eat the darn veggies and skip the donut? It's not willpower, my friends…it's being prepared!
Someone once told me "prior preparation prevents piss poor performance." And while I would NEVER say this to a client, per seeee, it's essentially what I'm telling them when we go over their shopping list or their meal planning tools or how they're going to food journal.
So let's get to it…here are my 4 favorite tools that help me eat healthy on a budget…
Disclosure: This blog contains affiliate links, which means if you purchase those items through my links I will earn a commission. You will not pay more when buying a product through my link. Plus, when you order through my link, it helps me to continue to offer you lots of free stuff! Additionally, I received free samples of Stasher Bags, but was not compensated to write this post.
1) Carving out time to meal prep
If there's one thing I aim to help ALL my clients with it's understanding the importance of being prepared. Carving out some time in your hectic schedule to do a little food prep is essential to eat healthy on a budget. I'm not even talking about full on meal prep so you know exactly what's for breakfast, lunch and dinner every single day ((although that TOTALLY works for some too!)). I'm talking about preparing some staples — your go-to protein, veggies and a grain — that can help you throw a nutritious meal together in minutes flat.
You can check out some of my food prep staples here, but these are my favorites these days and the core nutrients that they provide (not exactly what's pictured!)…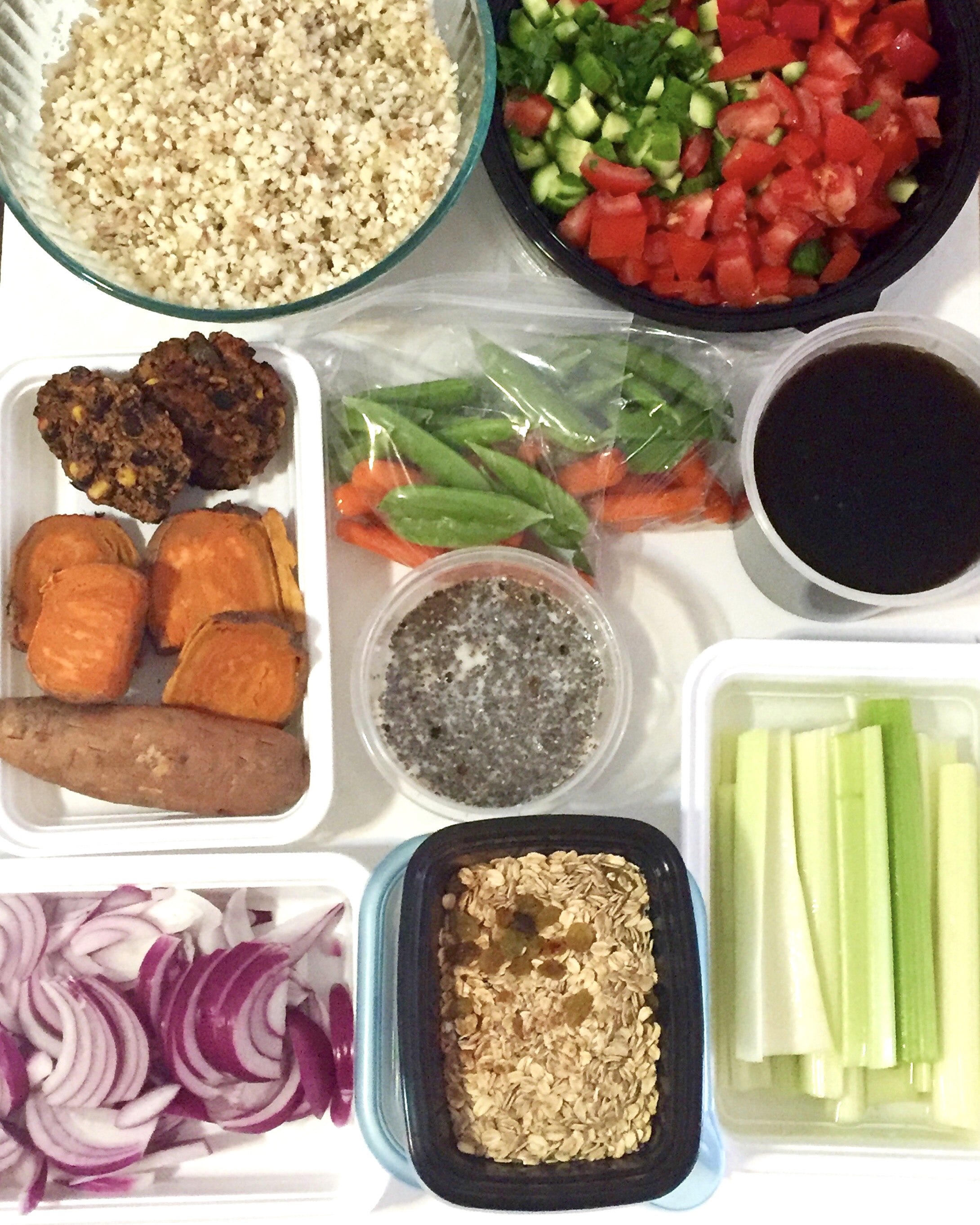 I could keep going, but that's a good start! I'm thinking about making a food prep essentials shopping list and recipe booklet/print out for you guys — do you want it?? Comment below!!!
I'm obsessed with this kitchen tool for a few reasons…
I

can control the amount of fat and added oil I put on/in my food. Pouring oil straight from my humungo bottle of olive oil is a disaster ((I guess I have a heavy pouring hand…)), which is where my Misto Oil Sprayer comes in. I add the quality oil I choose and then spray it, so I'm using less. Not only does this help me save money, but I'm able to use less added fat where it's not needed.
I love cooking sprays, but they're either full of propellants and other gross stuff or SUPER expensive. My Misto sprayer lets me control the quality (and price $$) of oil I buy and then I get the benefit of a spray! Plus, it's under $10 bucks on Amazon!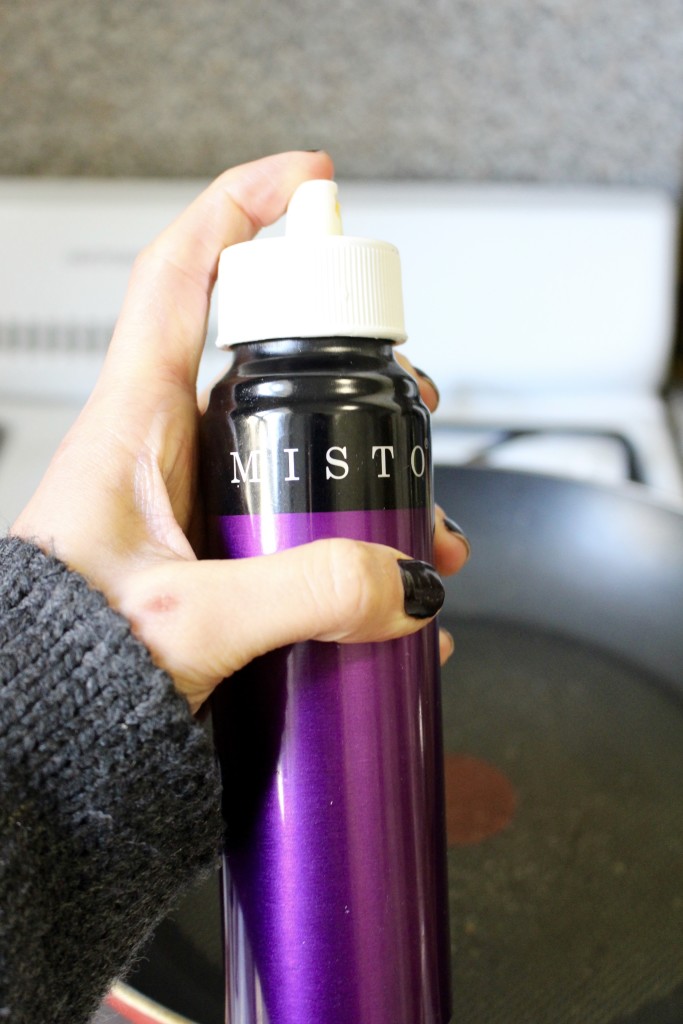 Staying hydrated usually isn't a problem for me. BUT it's one of the MOST COMMON pitfalls I see with clients ((and the boyf!)). Whether you're busy at work and you forget or you just don't recognize the thirst or you're cold so you don't think you need as much water throughout the day, I know it can be difficult. This is where having a fab water bottle comes into play!
If you have a large water bottle that you only have to re-fill two or three times a day, you don't have to constantly refill it (eliminating your excuse about being glued to your desk), you'll feel good about toting it around town and it's a constant reminder in front of you. Plus, water bottles and tumblers are so trendy now…who knew?! So get on the trends! 😉


Last but not least are my new favorite food prep and snack-carrying savior…Stasher Bags!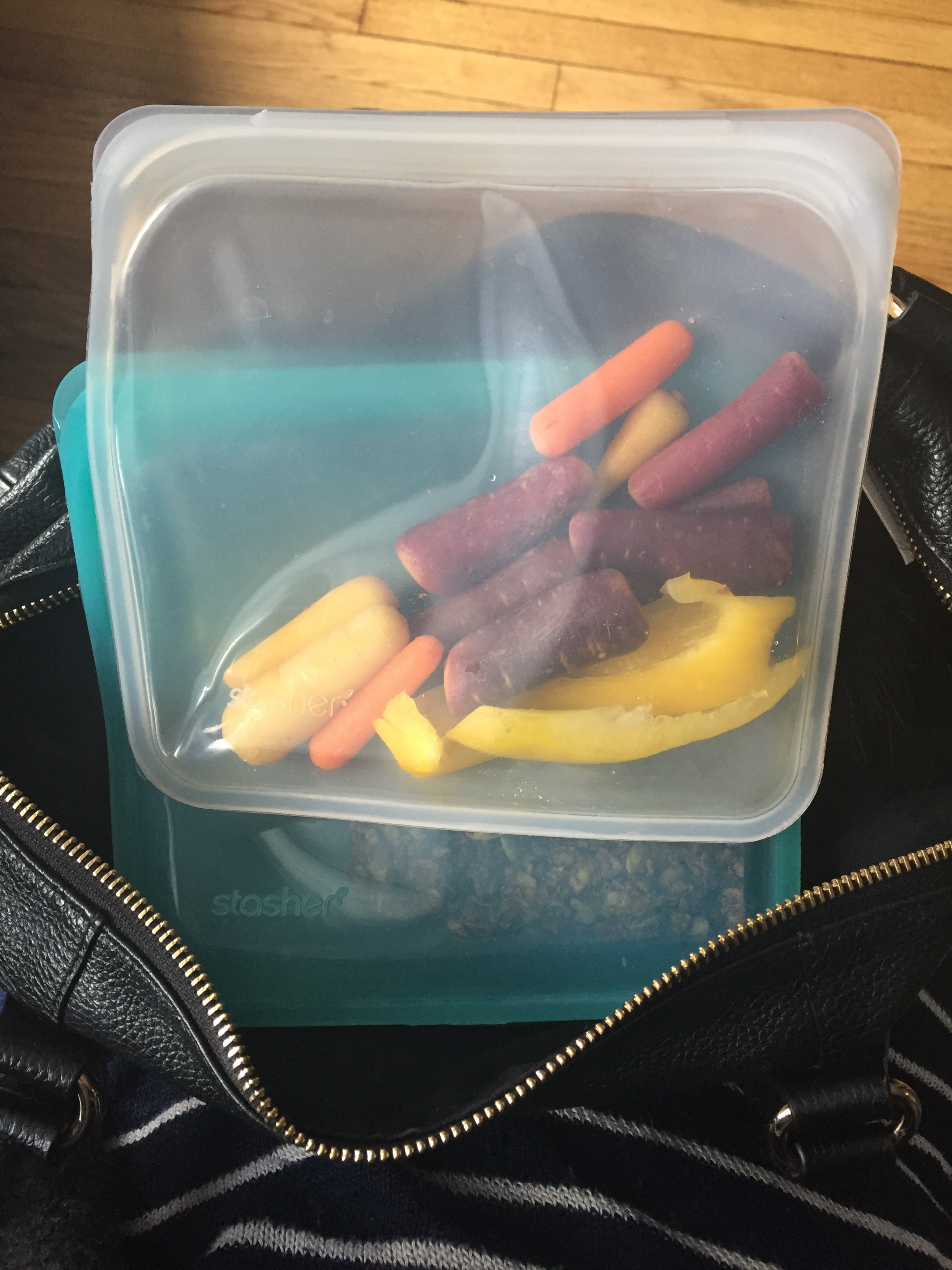 I discovered these babies on Instagram ((shout out to @shutthekaleup)) and was instantly hooked. I bought my own bag, LOVED it, shared it on my Insta story and then discussed with the Stasher Bag team how I could share this environmentally-friendly — get rid of the plastic bags — solution with you guys! And they're giving you all a chance to WIN a free Stasher Bag, plus a 15% discount (CODE: CHELSEY15).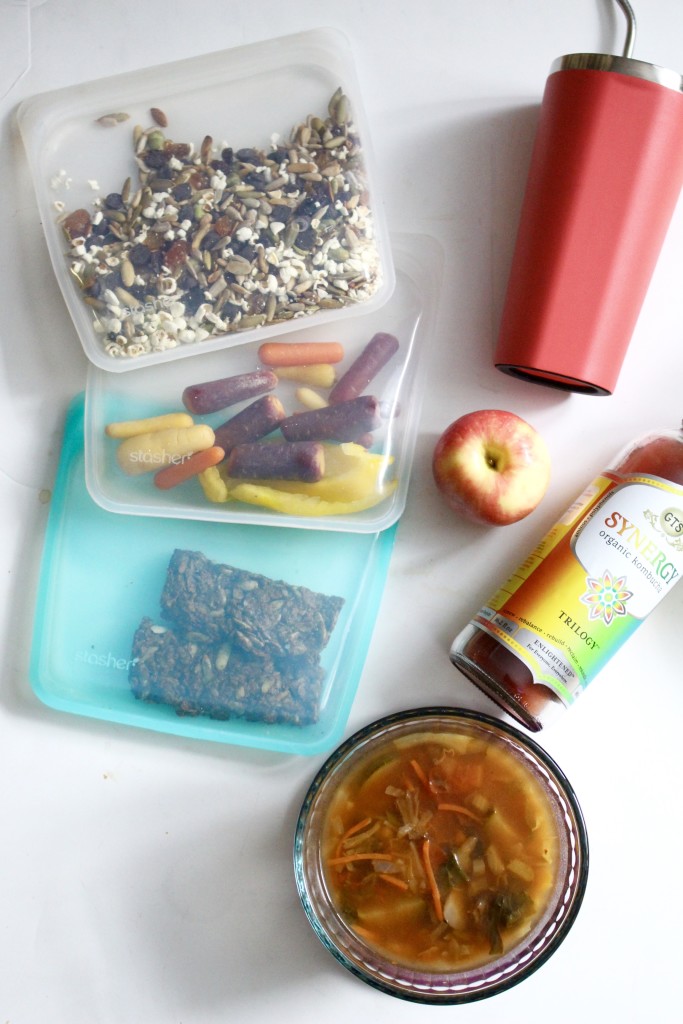 These bags are made of pure platinum silicone so they're 100% plastic free. ((Sidenote: Did you know that silicone is man-made from sand and oxygen?! Ya learn something new everyday!))
That means there are no weird chemicals that may mess with your hormones, no possible lead contamination or latex. They're better for the environment ((you can totally cut down on the plastic baggies you use!)), better for YOU and better for your HEALTH! And health is wealth! AmIright?!
These bags are self-sealing, dishwasher safe, microwave safe and freezer safe, so essentially they're indestructible! I wash mine in the dishwasher, it's SO easy!
And exciting news guys! Stasher Bag is giving one of you free Stasher Bags! So be sure to enter the GIVEAWAY below and use the code CHELSEY15 for 15% off your order here!!!
a Rafflecopter giveaway

Note: You must be a U.S. resident to win. Winner will be announced on my Instagram page on Wednesday 1/11/17.
***
And that's a wrap on some of my favorite tools that help me eat healthy on a budget! What are you going to put in your new Stasher Bag?!
XO

Let's get social!
Facebook: C it Nutritionally
Twitter: @ChelseyAmerRD
Instagram: @CitNutritionally
Pinterest: ChelseyAmer