Hi guys! Happy Friday ((the 13th))!! I'm SO excited because today we're doing something new..and don't worry, it's not scary!
Jessica from The Balanced Kitchen is here sharing some of her best weeknight cooking tips that will save you big bucks…because it is Frugal Friday, after all, and we're all about saving you some extra moolah in 2017!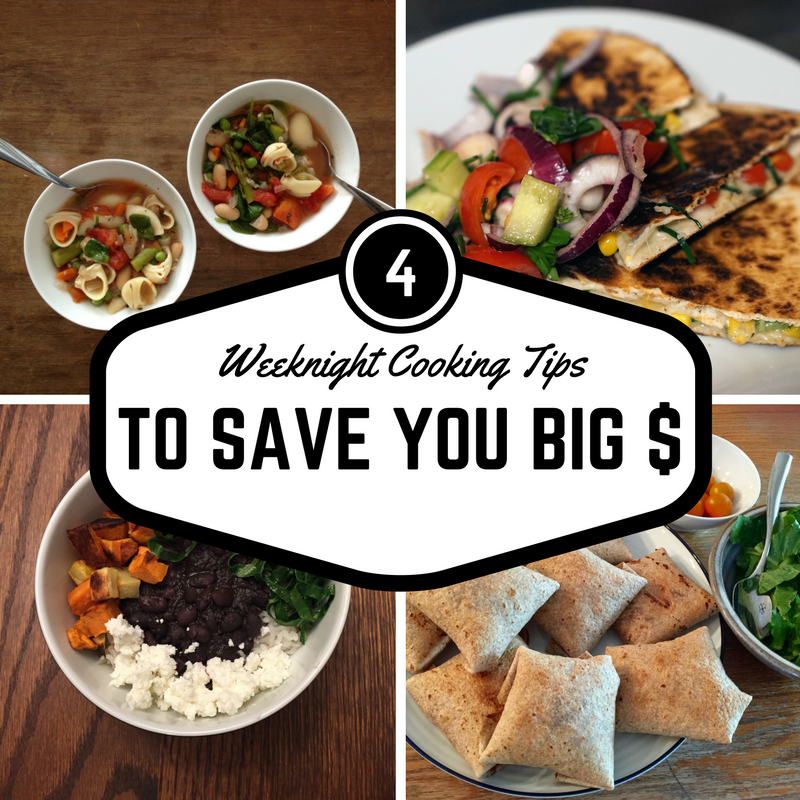 Jessica is a health and cooking coach who focuses on demystifying cooking and food so that healthy eating can become a delicious, stress-free, and natural part of people's busy lives. She's passionate about cooking and good food and developing simple, nourishing, and delicious recipes—as well as tips and tricks on quick and efficient cooking and life balance—so that people can enjoy, savor, and share food with one another. Jessica lives outside Washington, DC with her husband and two sons, who have taught her tons about feeding kids and cooking efficiently! Make sure you check out her blog here!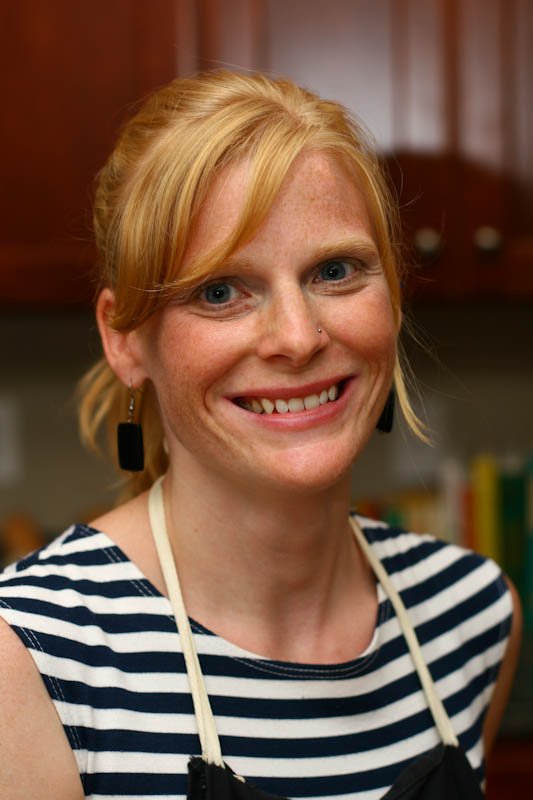 So take it away Jessica…
We've all been there. On the way home from a long day at work it occurs to you that you have no idea what to make for dinner and so you start the debate in your head: take out or scrounge something up at home? I'm not going to lie, it can be a hard choice, but, even if it is only for financial reasons, cooking at home is worth it.
Here's why:
A burrito at Chipotle will run you about $7-8. If you were to make it at home, it would cost you about $2.60. That's a difference of about $5. Now that may not sound like a lot, but let's project that out. Let's say you swapped take out for cooking at home just once a week. That savings turns into $260 over the course of the year! And that's only for one person for one meal a week! If you did that for a family of four, you're talking $1,000 a year for one meal a week. If you live on your own, but cooked for yourself 3 times a week you'd have an extra $780! That's a plane ticket to Europe, a romantic weekend away, a bunch of sessions with a personal trainer, a whole lot of shoes!
So suddenly, cooking at home starts to sound much more appealing, but then there is that pesky issue of time. After all, who wants to get home at 6:30 or 7 or 8 and then cook for an hour? Not me (and I love to cook!). So over time I have come up with some tricks that have helped me make weeknight cooking easier and faster…
1)   Simplify. I remind myself that not every dinner needs to be the perfect, elaborate, Instagram-able, all-from-scratch meal. In fact, most meals probably don't need to take you more than 30 minutes to make.
2)   Create a "go-to" list. I have a running list of "go-to" meals that I can quickly put together without much effort, so I always keep the ingredients for at least some of them in the house at all times. Examples include:
grilled cheese with raw veggies on the side

veggie-packed quesadillas (above)

waffle omelets

, salad, and toast

pasta with sauce (

veggie-loaded skillet sauce

, pesto, etc.)

rice and eggs  with a steamed frozen vegetable (this one is thanks to my husband! It may sound a little strange but rice with a fried egg on top is delicious!)

real mac n cheese

with peas

sandwiches and salad

bean and rice bowls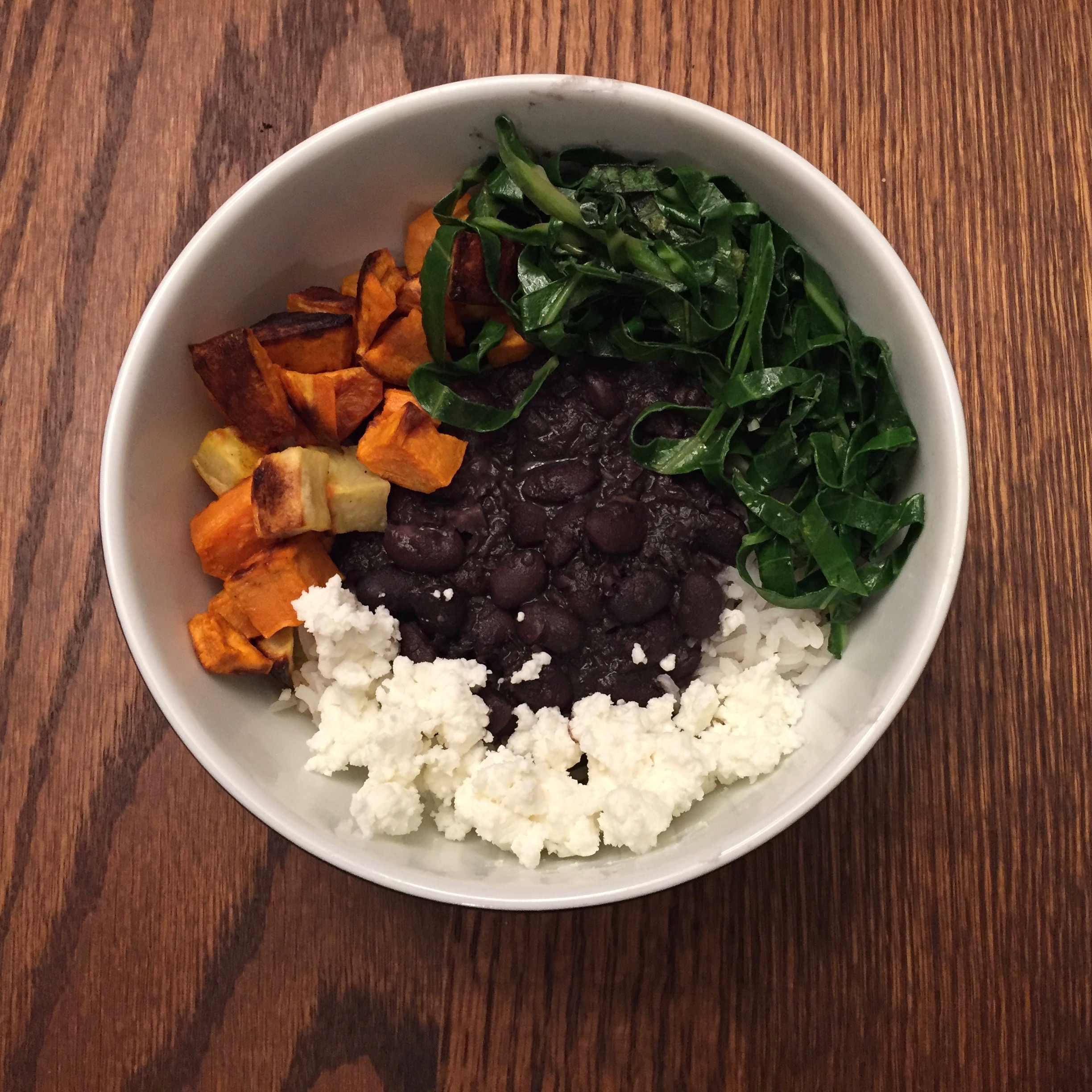 3)   Cook once, eat 2 or 3 times. This is probably my favorite trick. On the weekend I cook basic components, usually a protein, a grain, and a roasted vegetable, in bulk and then use them in different ways to make super quick meals throughout the week. Here are two examples:
Bean, rice, and roasted vegetable bowls on night one, bean and veggie-loaded quesadillas on night two, and a fried rice with the leftover rice on night three.

Roasted chicken breasts (or a whole chicken) and roasted vegetables with pasta on night one, a leftover chicken and vegetable omelet on night two, and chicken noodle soup with leftover chicken, pasta, and vegetables on night three.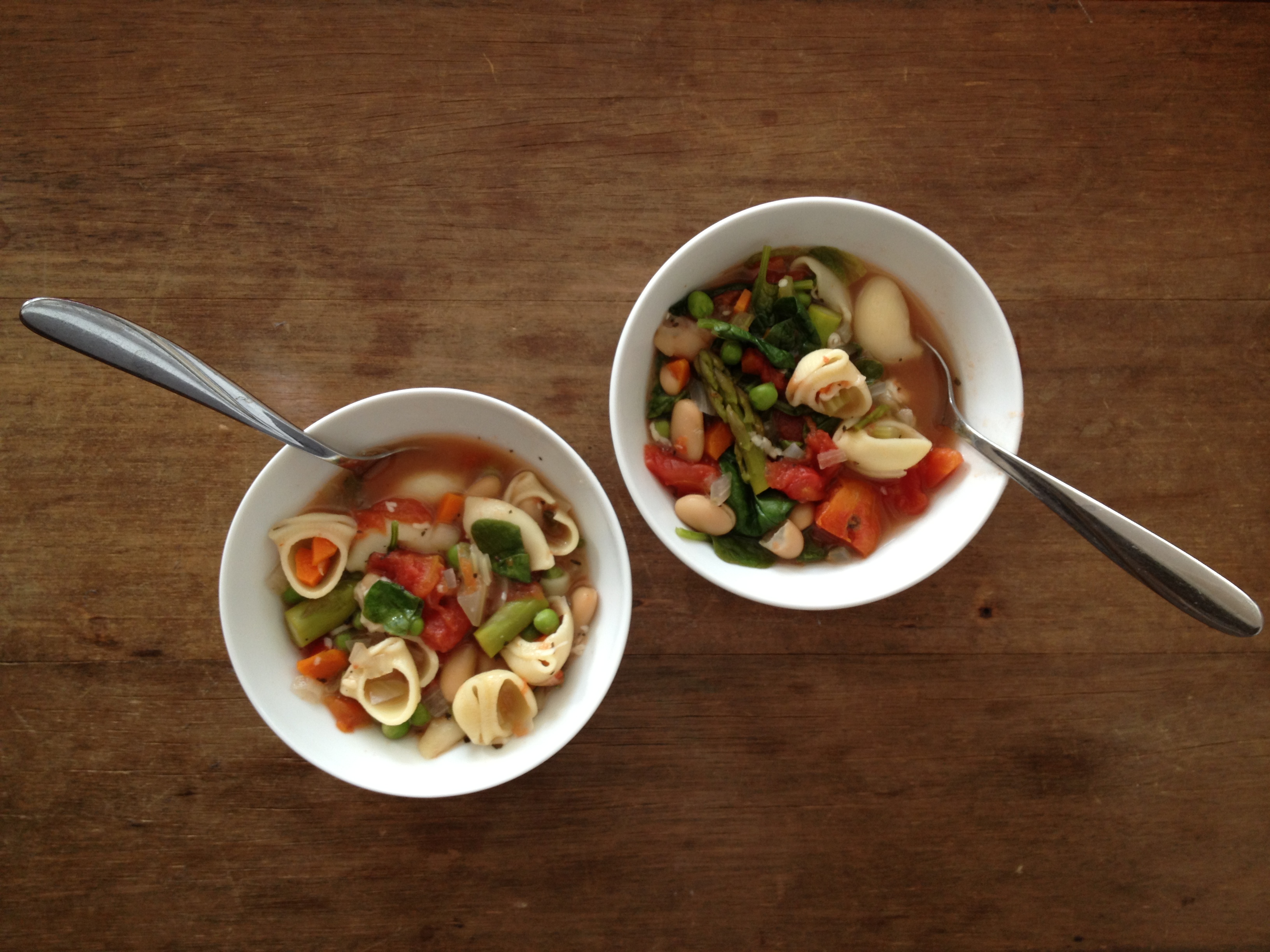 4) Cook for/from the freezer. When I have the time, energy, and motivation to cook, like on the weekends, I try to stock the freezer as well with extra casseroles, black bean burgers, freezer pockets, soups, stews, and sauces so that I have them to pull out when I need them.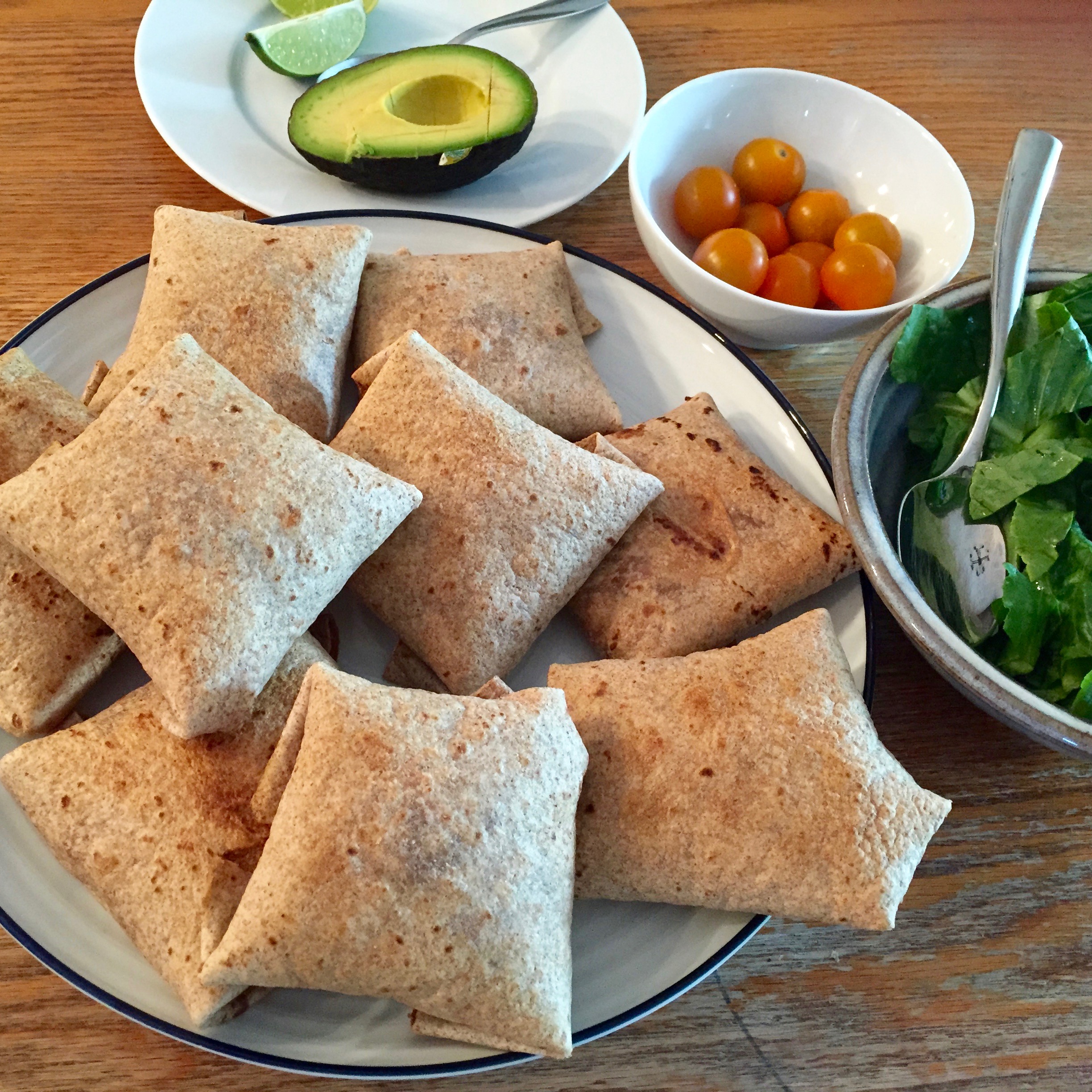 Do you have "go-to" meals or tricks that make cooking during the week less of a burden? Which one of these simple steps could you take next week to make your life a little easier?
***
Thank you so much Jessica! I love all of these tips…especially re-purposing the same meal two or three times ((also great for packing lunch the next day!!)). You can follow Jessica on Facebook, Twitter, Instagram and catch up with her on her blog!
And who else is trying out those waffle omelets this weekend?! I'm off to plan for next week and get cookin'!
Happy Friday!
XO
Let's get social!
Facebook: C it Nutritionally
Twitter: @ChelseyAmerRD
Instagram: @CitNutritionally
Pinterest: ChelseyAmer
***
In case you missed this NEW recipe and brand spankin' new post this week…
Asian-Inspired Black Bean 'Meatballs' with Sunflower Seed Butter Drenched Carrot Noodles
Move more in 2017: Find an activity you LOVE!