Hello friends!
I have SO much to tell you today so I'm going to JUMP right into all of the news! If you haven't heard by now, the latest version of the Dietary Guidelines for Americans was released last week. If you're a nutrition nerd ((like yours truly)), this news is HUGE! Bigger than huge…we've been waiting for this for well over a year (I mean they are called the Dietary Guidelines for Americans of 2015, but it's now 2016!).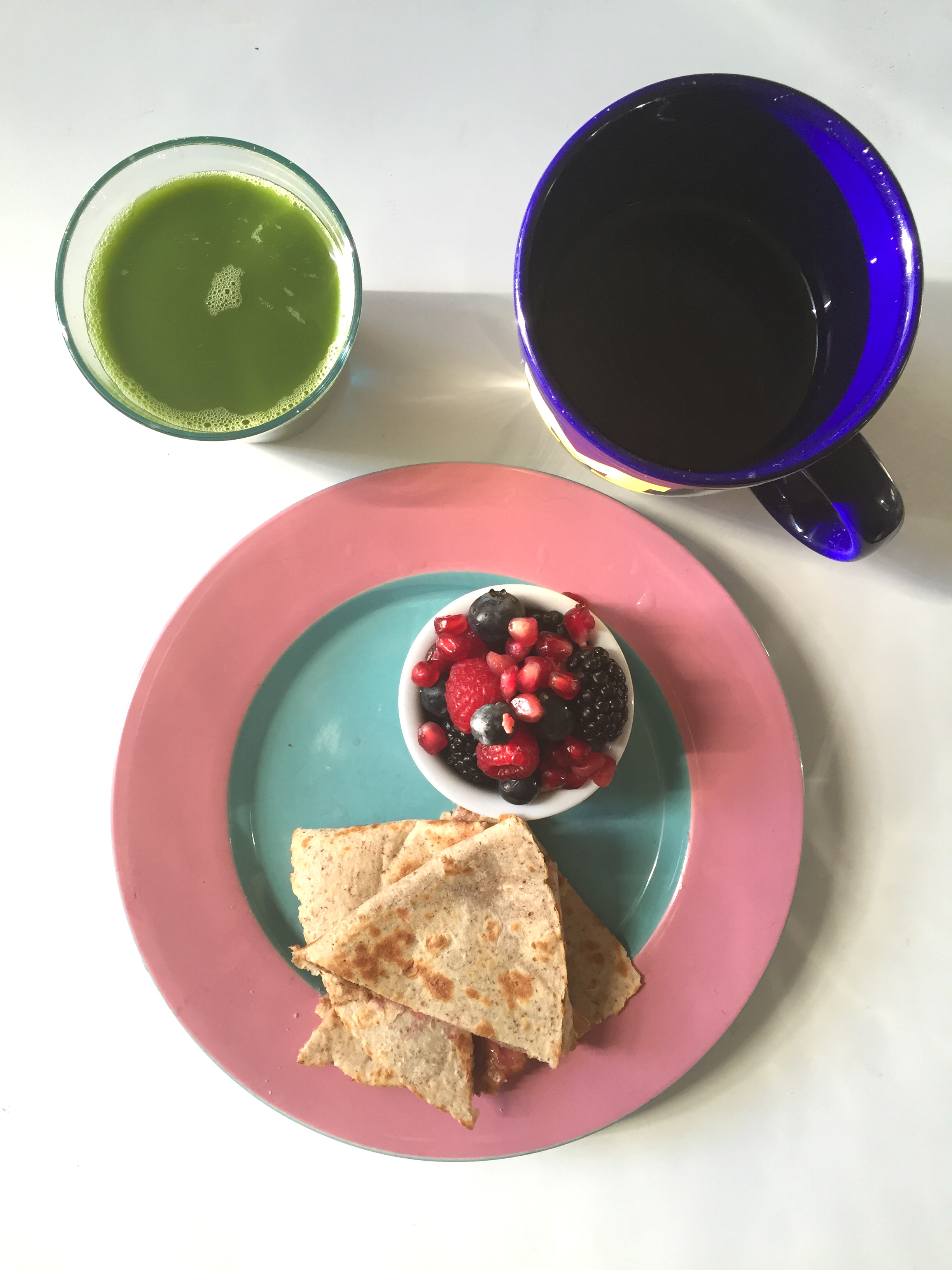 So why is this news so extraordinarily larger than life?
Since 1980, and every 5 years, the USDA releases a new set of Guidelines that are supposed to help Americans eat healthier. At first, the Guidelines were released to help combat specific nutrient deficiencies that plagued our nation, which led to nutrient-associated diseases (like scurvy). Nowadays, we've gotten most nutrient deficiencies taken care of, but we're experiencing vast overnutrition (read: OBESITY) that leads to chronic diseases such as diabetes, heart disease, stroke, and more.
So this year the Guidelines wised up and stopped talking so much about specific nutrients, but put an emphasis on your overall FOOD intake, which has the greatest impact on your overall health. In their summary report they even wrote…
"…people do not eat food groups and nutrients in isolation but rather in combination, and the totality of the diet forms an overall eating pattern."
Unless you're a science geek like myself, you may read the new guidelines, channel your inner Bieber, and ask yourself "WHAT DO YOU MEAN?!" (or you may not want to read hundreds of pages to begin with).
So let's summarize some key points…
1.Follow a healthy eating pattern across the lifespan. 
What does this mean? I interpret this one by implementing the 80/20 rule – eating healthy, whole foods 80% of the time and splurging on more indulgent foods the other 20% of the time. This will help us achieve and maintain a healthy weight, reduce our risk of chronic diseases, and prevent nutrient deficiencies, while focusing on an appropriate caloric intake.
Why? Because it's the totality of what you eat — your eating pattern – that influences the impact food has on your health.
The Guidelines urge you to consume a variety of vegetables (the rainbow!), whole fruits, grains (half of which are whole grains), fat-free or low-fat dairy, a variety or protein, and some oils.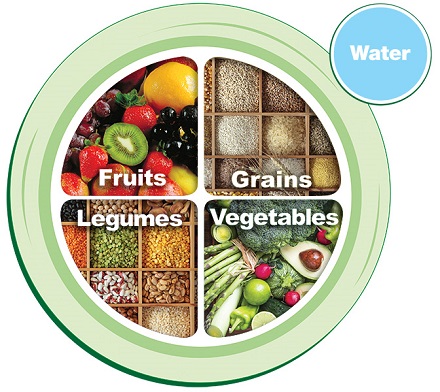 2. Focus on variety, nutrient density, and amount. 
What does this mean? Nutrient-dense foods are those that provide a HUGE nutrient bang, for a smaller caloric buck. Still confused? I'm talking about fruits and vegetables and whole grains and lean sources of protein (fish, eggs, tofu) that provide the essential vitamins and minerals, protein, carbohydrates, and healthy fats that you need to fuel your body properly…all within a proper caloric range for your body.
But eating the same 5 healthy foods day in and day out aren't enough. You need to switch it up so you cover the broad range of vitamins and minerals that your body needs…within proper portion-controlled quantities!
If you're not sure what this "proper caloric range" is or if you struggle to maintain a healthy weight, you may want to consult with a dietitian to help you.
You can find a dietitian in your area HERE!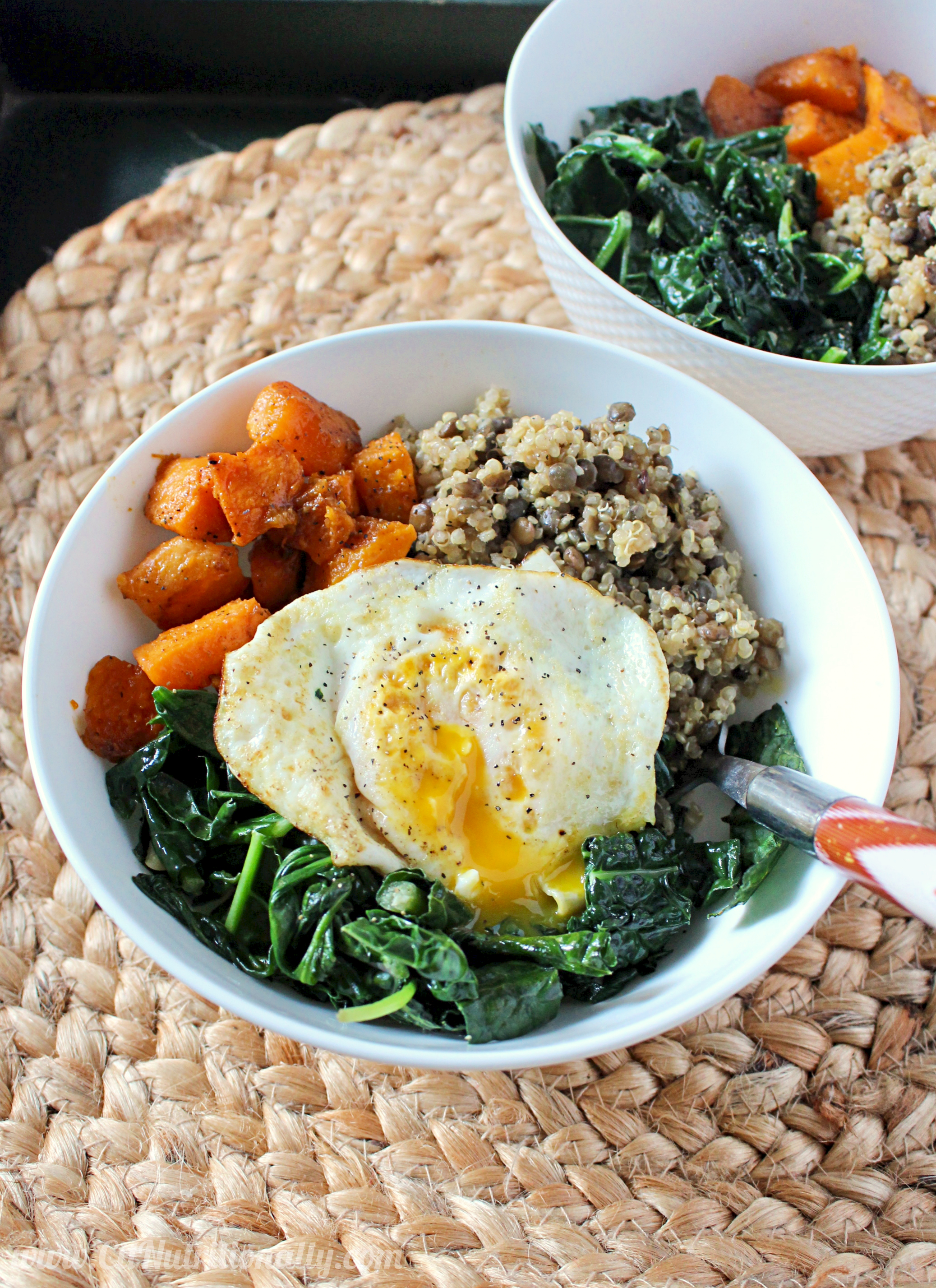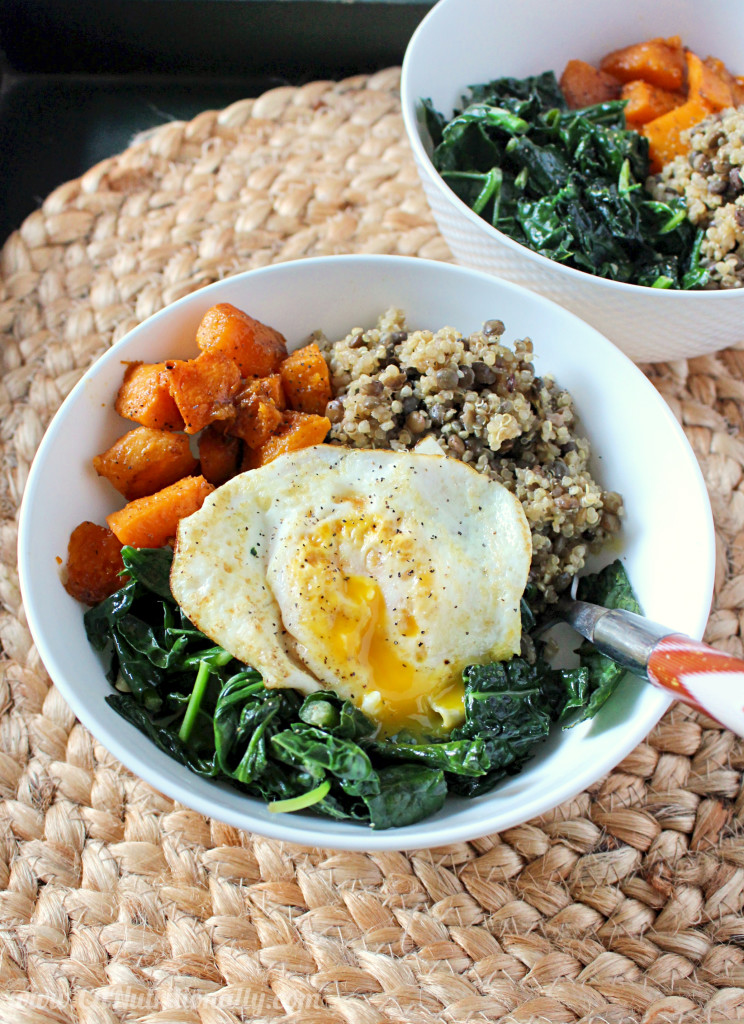 3. Limit calories from added sugars and saturated fats and reduce sodium intake. 
What does this mean? This one is rather self-explanatory, but what foods are high in added sugars, saturated fats and sodium?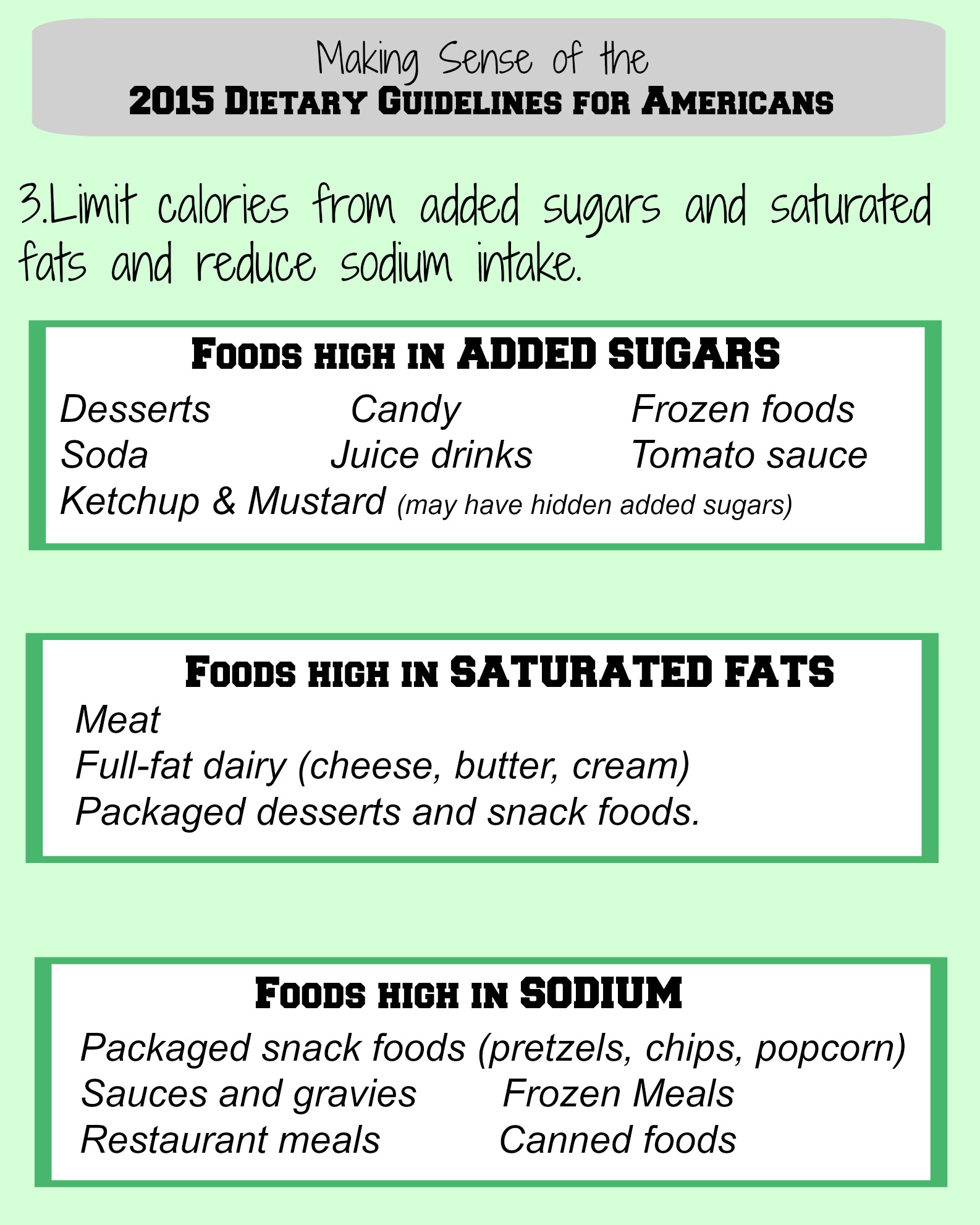 4. Shift to healthier food and beverage choices. 
What does this mean? Choose the foods and beverages that you KNOW are good for you and eat more of those (vegetables, fruits, whole grains, eggs, beans and legumes, tofu, fish, organic, grass-fed meat and poultry, water).
The Guidelines encourage you to "Consider cultural and personal preferences to make these shifts easier to accomplish and maintain."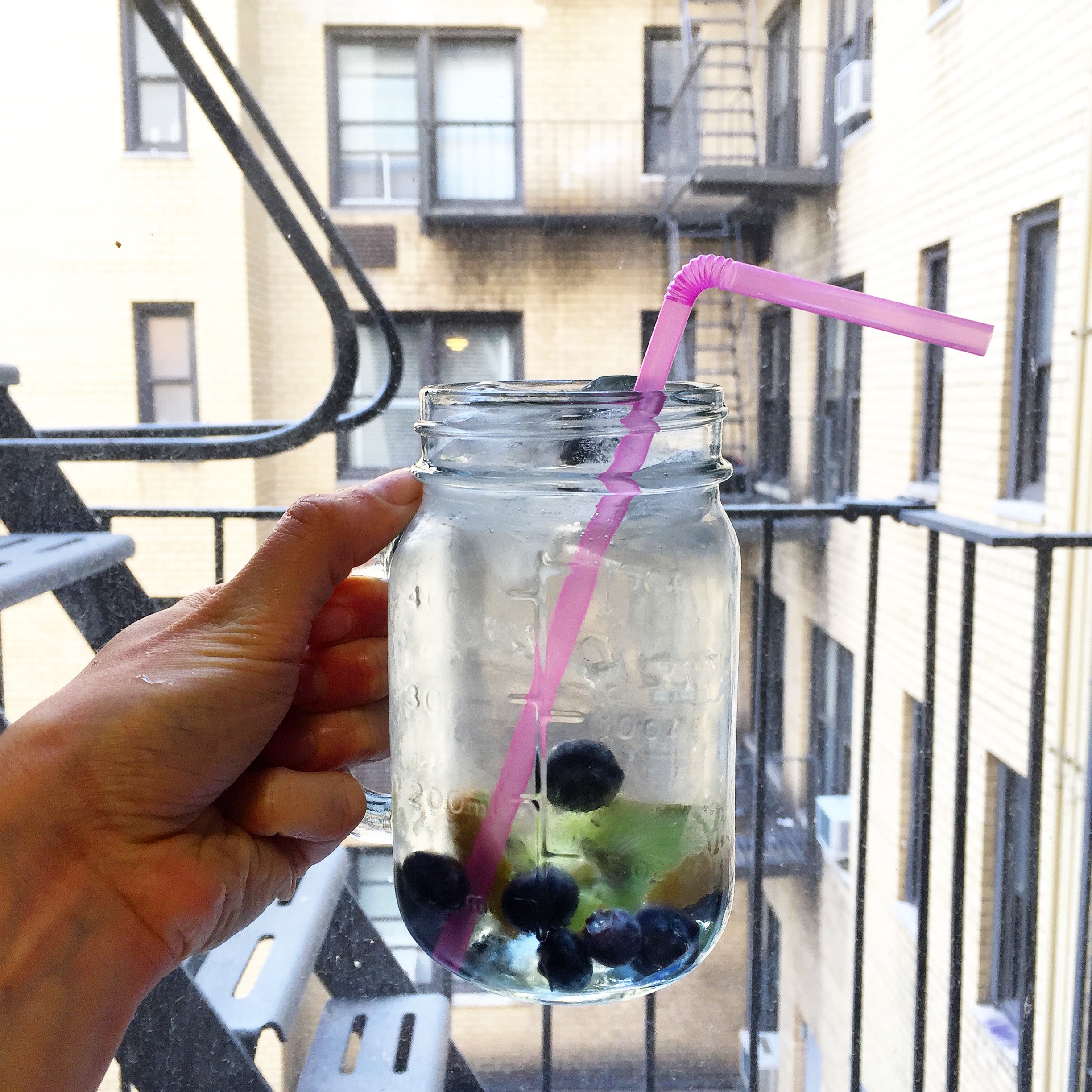 And drink more water!!!
5. Support healthy eating patterns for all. 
What does this mean? If you know what healthy eating patterns look like, help those around you in your community!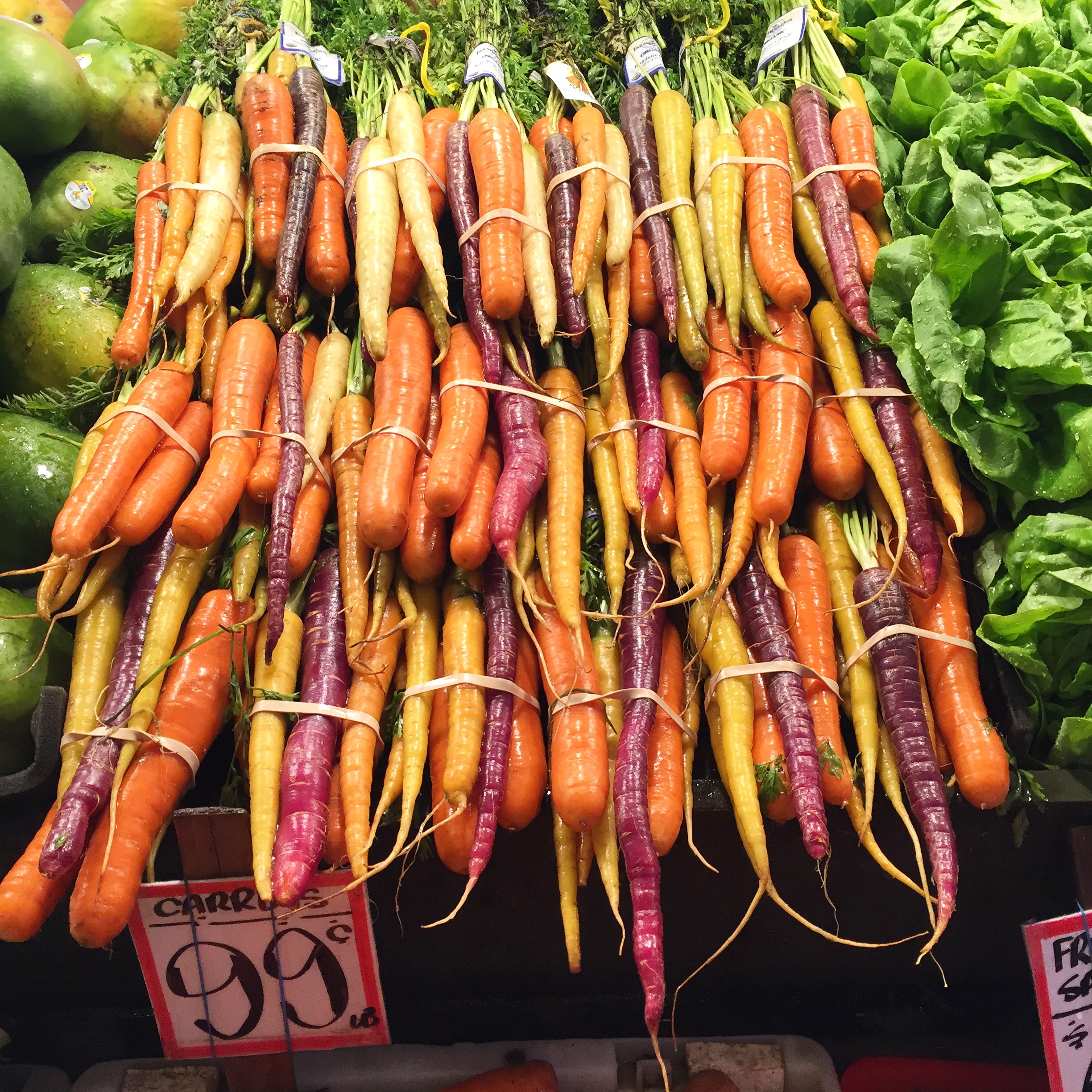 So now that we got that out of the way, let's get to the eats! I did my best (and that's all we can ever ask!) to channel the guidelines in this edition of What I Ate Wednesday so let's take a look…
For breakfast I switched things up (shocking, I know!). I made a sunflower seed butter and fruit quesadilla with coffee and a cup of green juice (see above). I use these high fiber whole grain tortillas that contain 80 calories, 8 grams fiber, and 5 grams protein per tortilla. Instead of jam inside I used fresh berries. Because I feel better when I start my day with something green, I had a cup of fresh green juice (kale, cucumber, celery, green apple and ginger!) with a cup of coffee. #nom.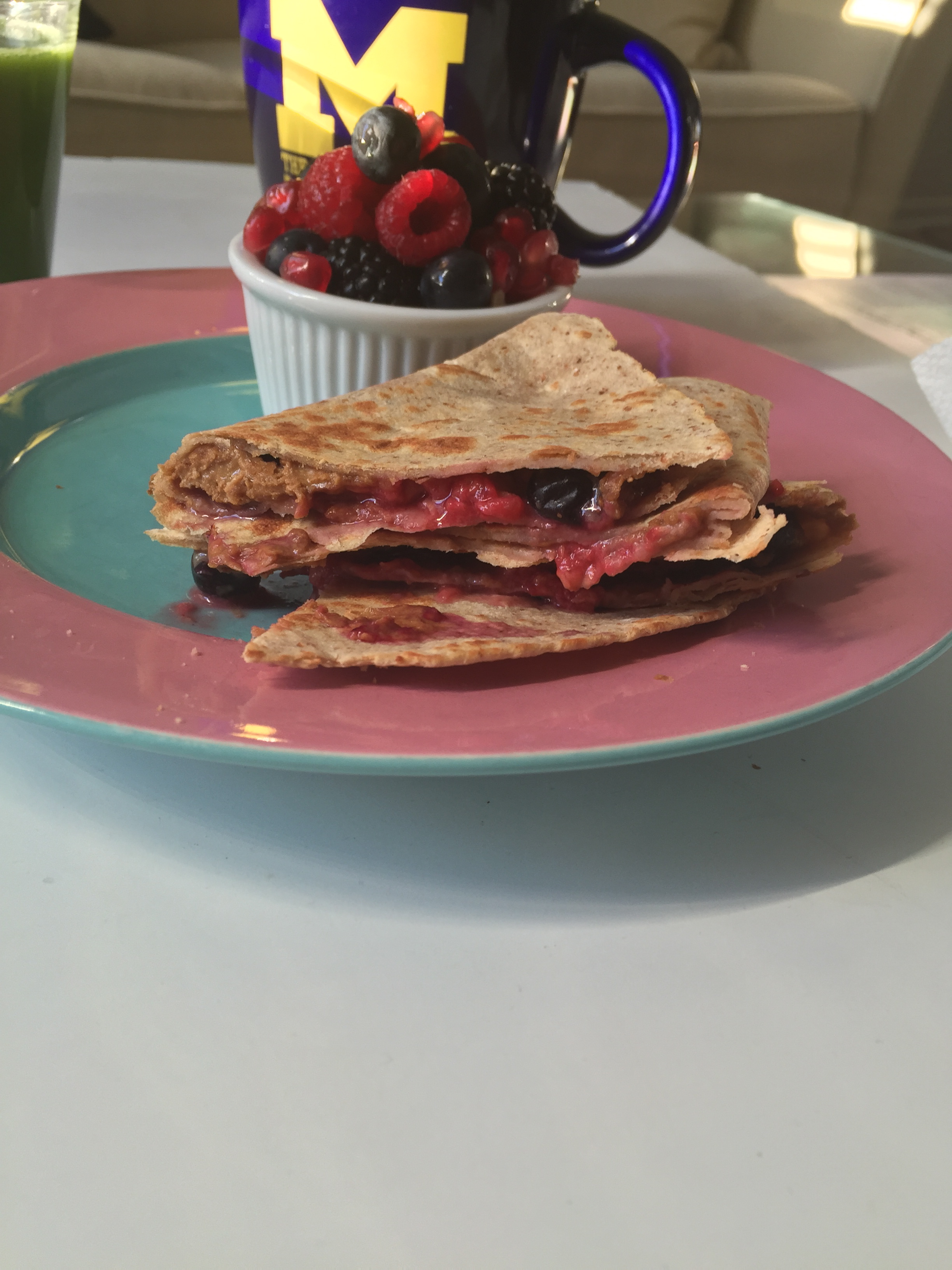 To make sure at least half of my plate (or my entire plate) was full of veggies, I had a huge salad with allll the veggies in my fridge for lunch. It included mixed greens, romaine, roasted red peppers, tomatoes, cucumber, leftover quinoa & lentils, butternut squash, some avocado and sunflower seeds. With a side of sautéed green beans.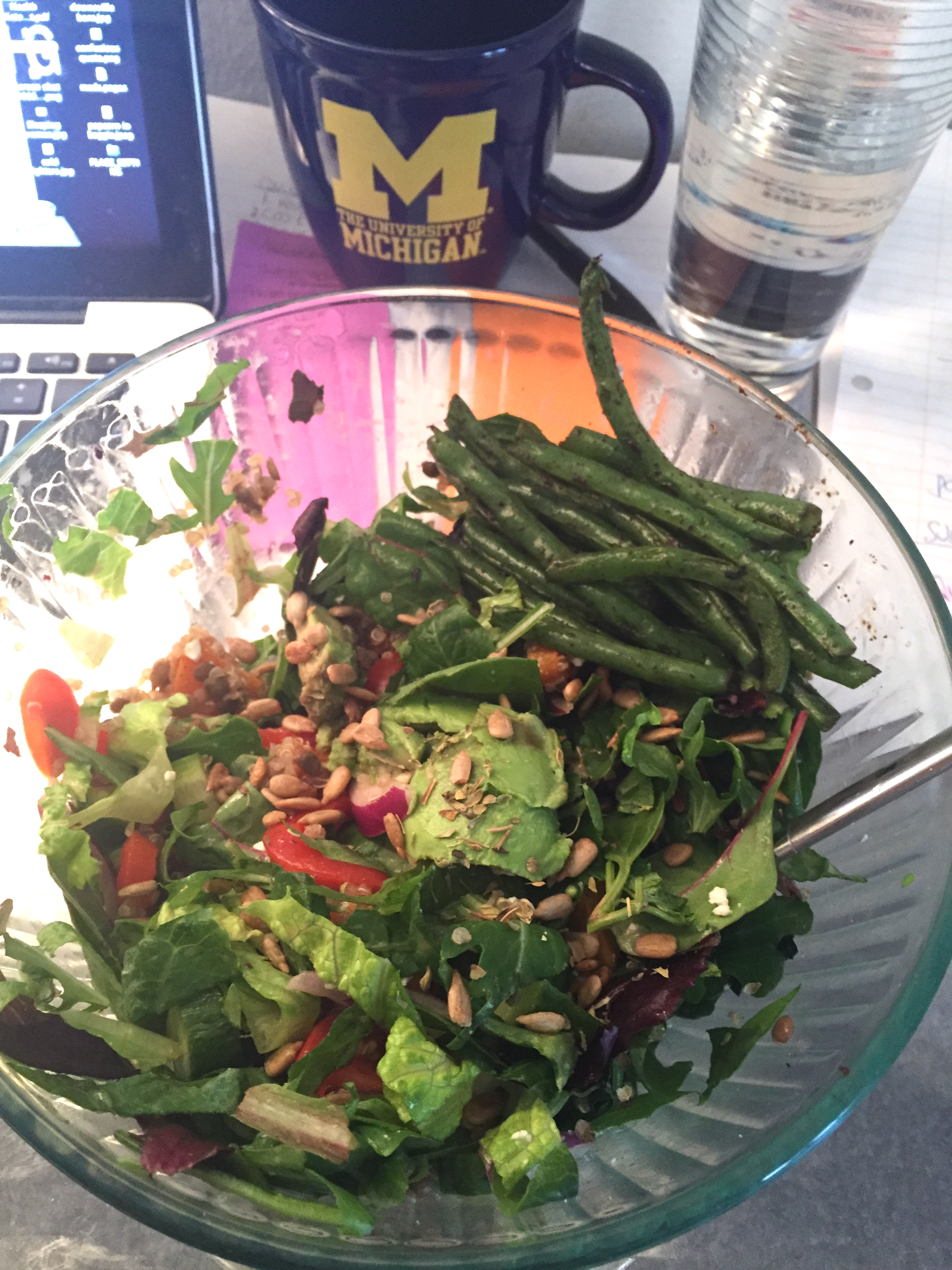 After working for a few more hours my sweet tooth was calling to me so I warmed up with a mug of low-sugar hot cocoa with a few marshmallows. I made my hot cocoa with unsweetened soy milk to boost the protein content. Maybe this isn't the BEST beverage choice (see Guideline #4 above), but I used a lower sugar hot cocoa than most…and cocoa powder contains antioxidants!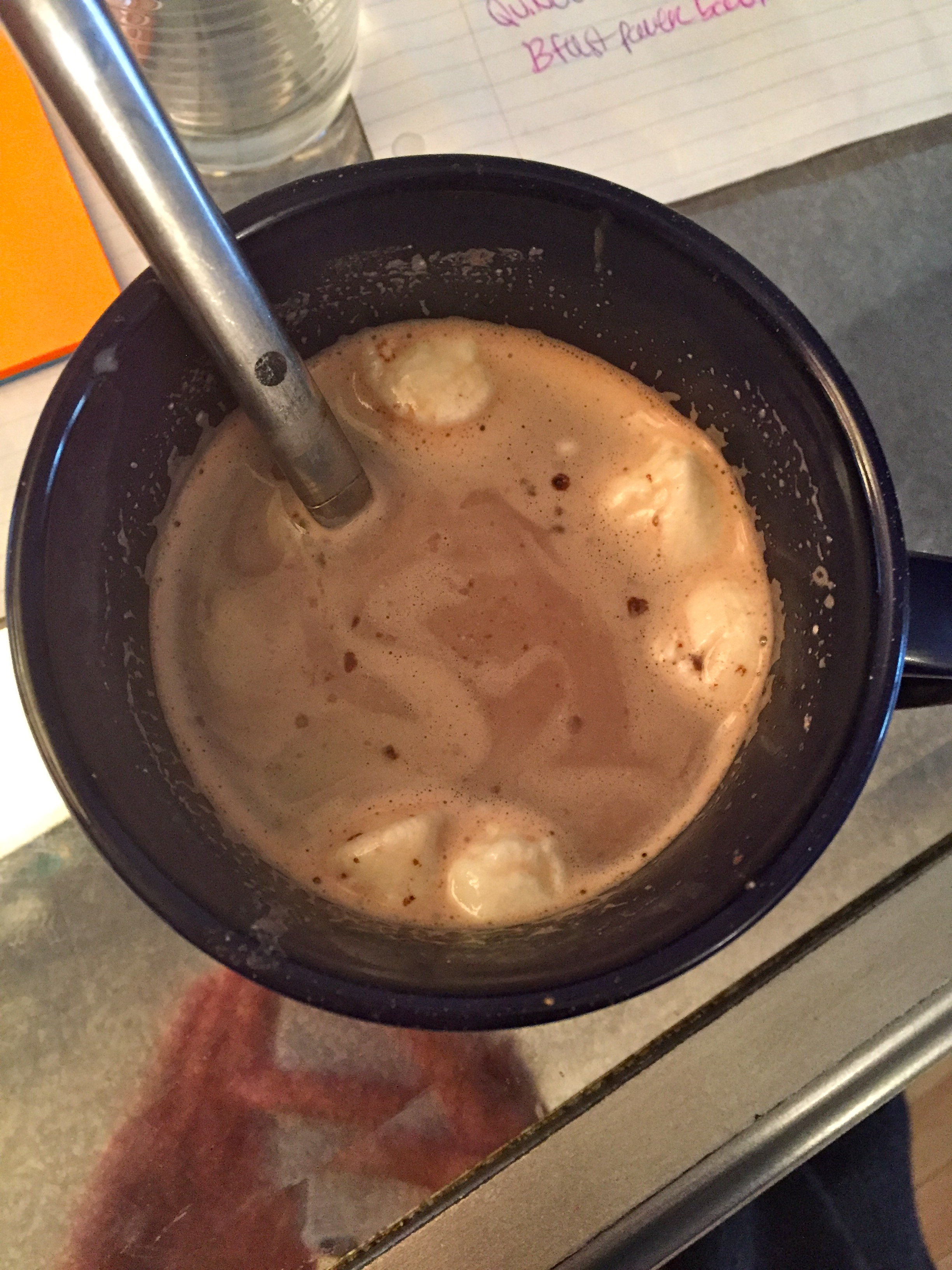 I spent the afternoon trying on my new work clothes and making a "lookbook" for my go-to work outfits for when I begin working in the hospital (#nerdalert). After exhausting myself trying on clothes, I spent a relaxing early evening cooking dinner…one of my favorites…lentil bolognese! I bulked up my usual recipe with even MORE veggies. I simply sauteed onions, mushrooms, zucchini and cherry tomatoes before I added in the sauce and lentils.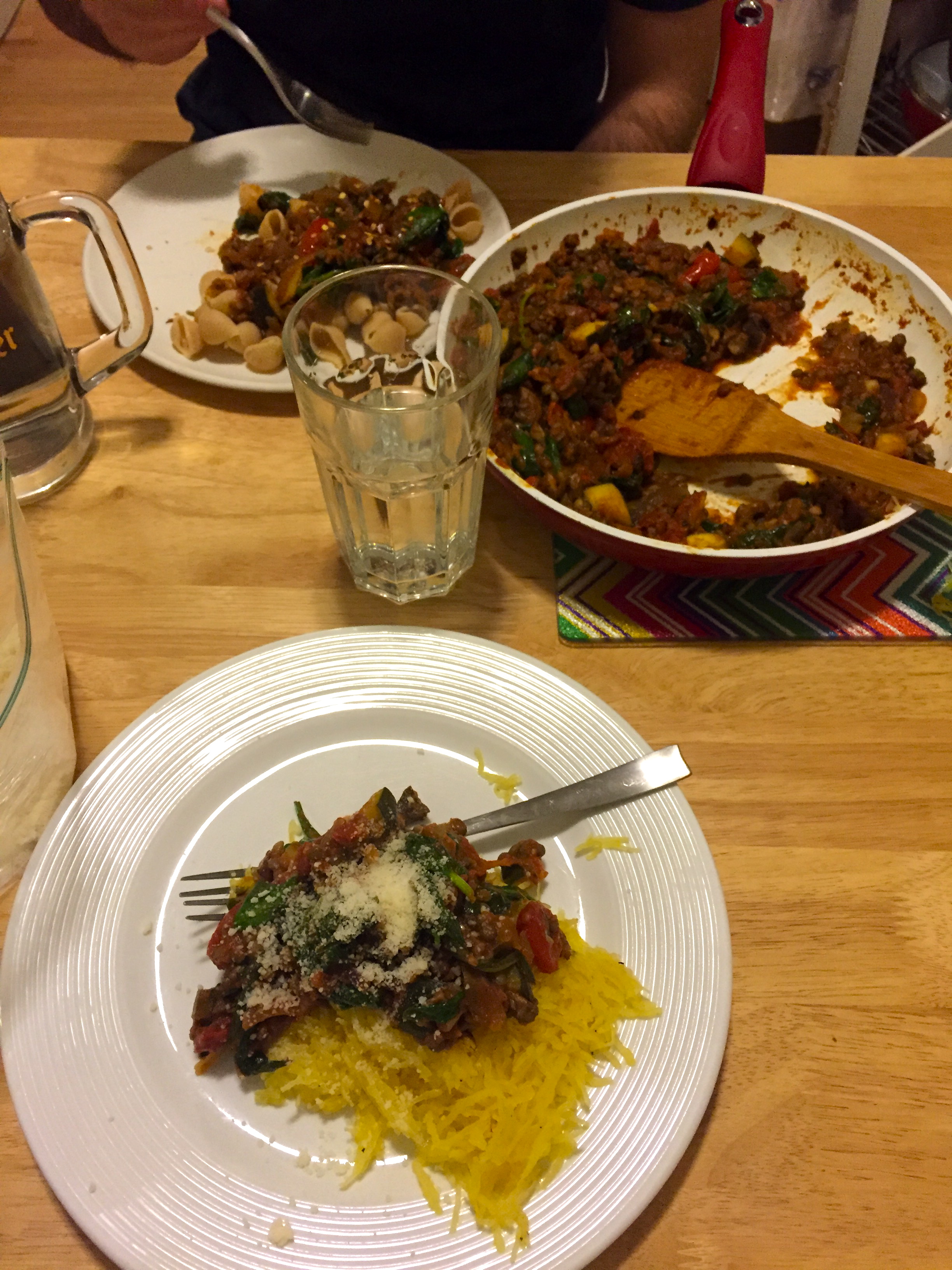 I paired this meat-free meal with spaghetti squash for me and Banza (chickpea) pasta for him. Oh and don't forget the parmesan cheese on top!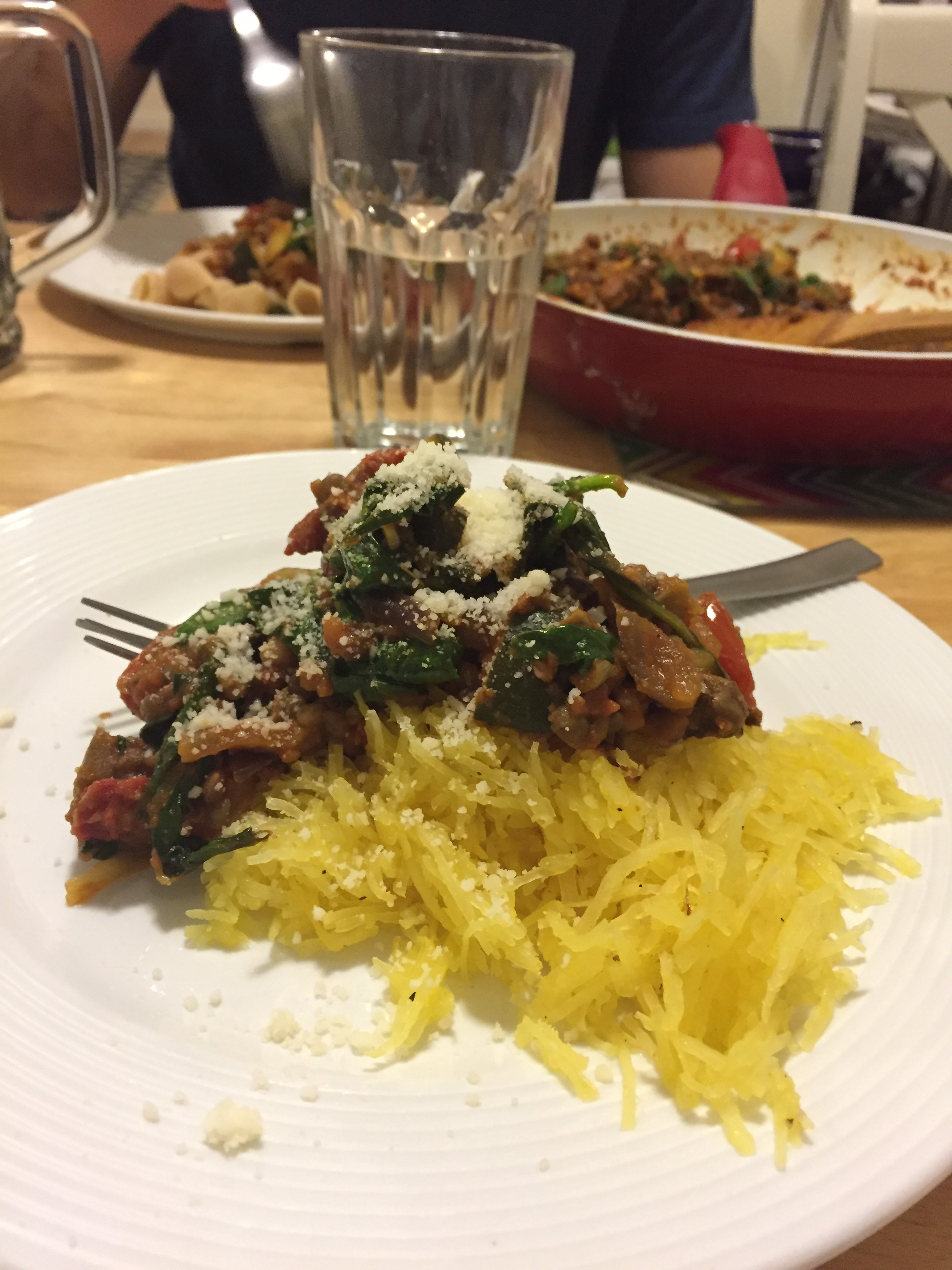 Dessert a little later was some fresh fruit! Dietary Guideline-approved!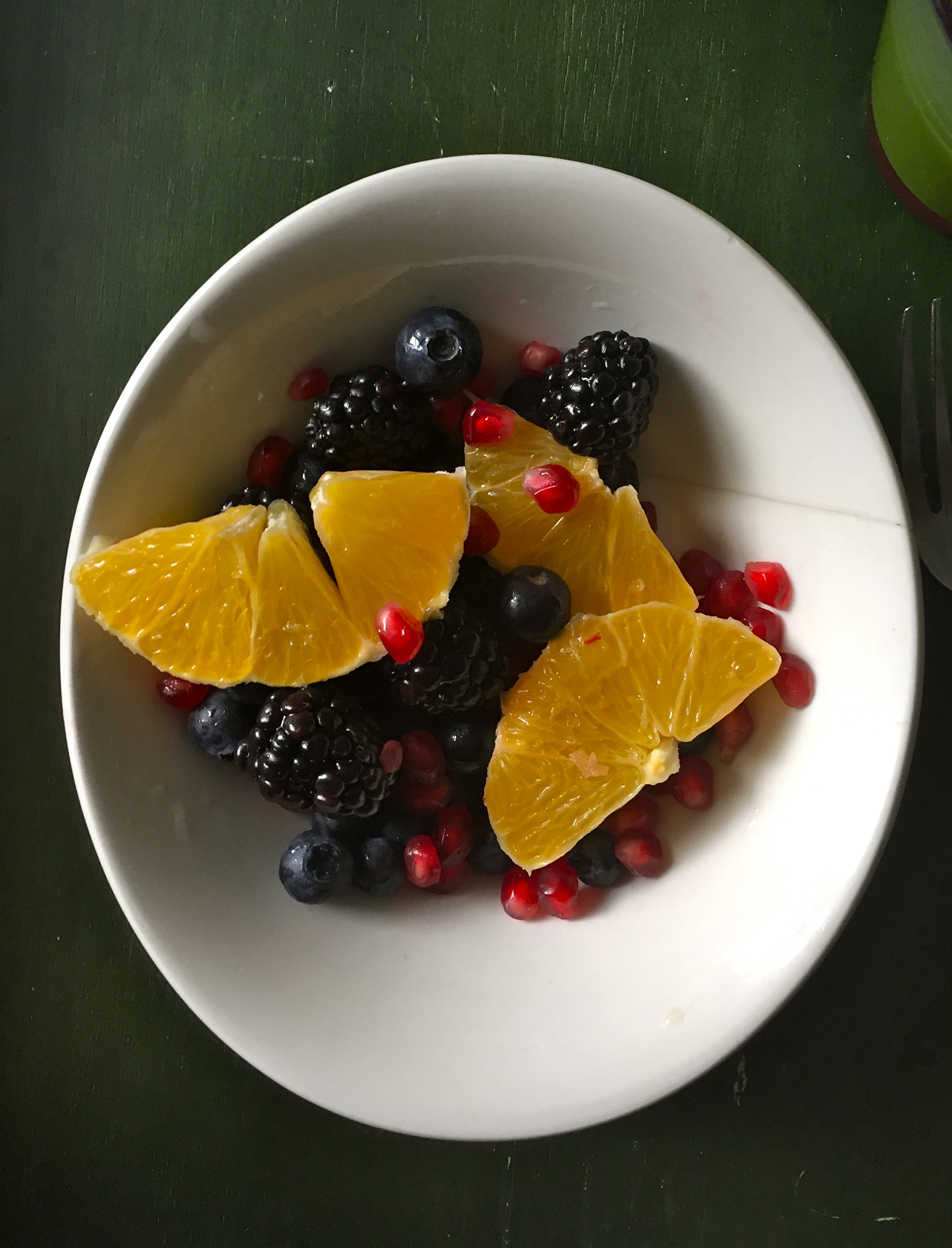 Overall, I ate 3 servings of fruit, about 7 servings of vegetables, 2 servings of legumes (lentils) for plant-based protein, seeds, seed butter, and soy for additional protein, two servings of whole grains (tortilla and quinoa), one serving of dairy (parmesan cheese) and about 3 servings of fat (avocado and oil). The only added sugar I ate was in my hot cocoa (not bad!) as I double checked the tomato sauce label to ensure there was no added sugar (I use Rao's).
Not too shabby!
OK, I think I've chewed your ear eyes off enough for today…now it's your turn…What do you think of the new Guidelines?!
Happy hump day!
XO