Wow oh wow I cannot believe July 4th is just around the corner!! Where does the time go?!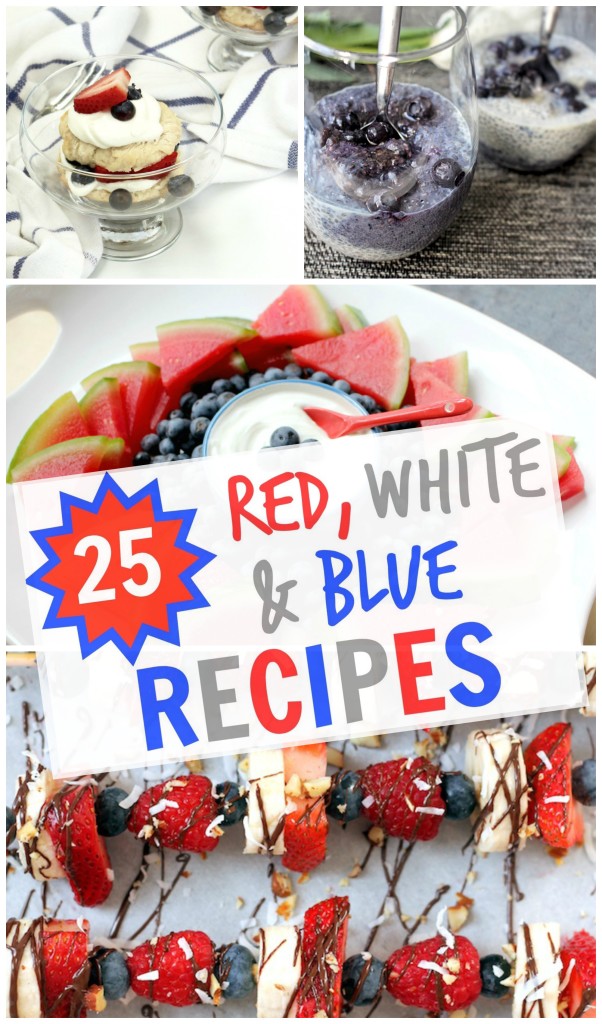 I'm heading out east to the Hamptons to celebrate my future mother in law's birthday and hang with my soon-to-be family for an extended weekend, but I realized I don't have ANY red, white and blue recipes to whip up to bring! Sure, I have edible cookie dough and 5-ingredient no bake brownie bites (SO GOOD, must try!!), but I like to celebrate in style… red, white and blue styleeee…
So I recruited help from some of my favorite food blogging friends to share 25 red, white and blue recipes that not only taste good, but will have you feeling good too…
Breakfasts
Whipped Ricotta Fruit Pizza via Nutrition to Fit
Blueberry Chia Pudding via C it Nutritionally
Red, White and Blue Overnight Oats via Nutrition Starring You
Bodybuilder Pancakes via 80 Twenty Nutrition
Berry Coconut Smoothie Bowl via The Nutrition Adventure
Red, White & Blue Fruit Flag via The Wandering RD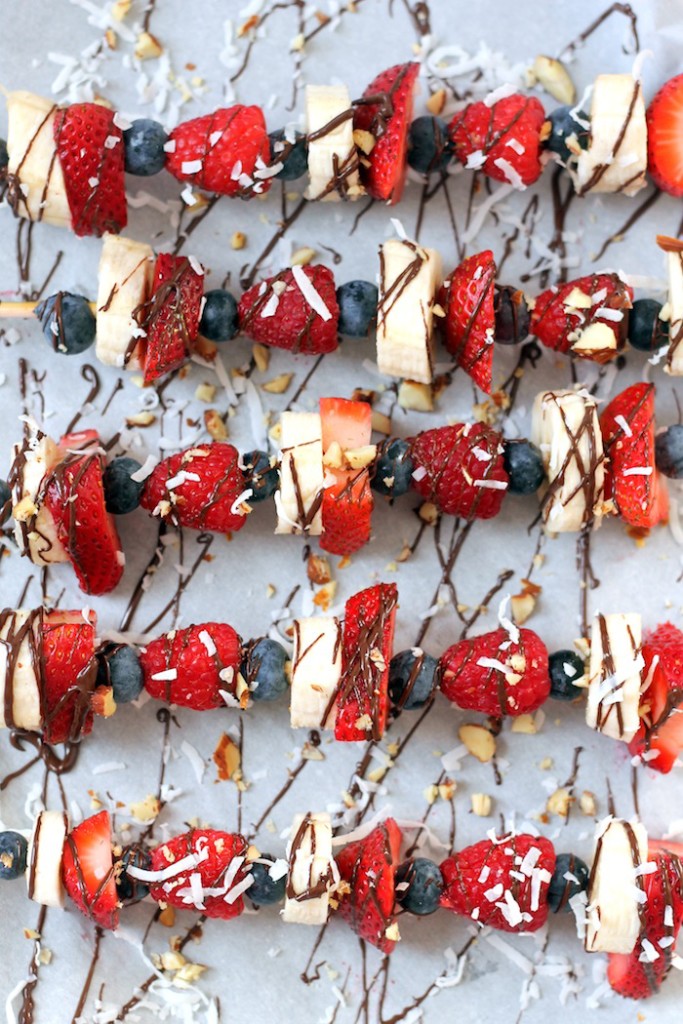 Savory and Snacks
Red, White and Blue Potato Salad via Bonnie Taub-Dix
Watermelon Ricotta Stacks via Nutritioulicious
Watermelon and Blueberry Salad via Healthy Ideas Place
Quinoa Beet Burgers via C it Nutritionally
Red, White and Blue Trail Mix via Sinful Nutrition
Whipped Cottage Cheese with Berries Crostini via Food, Pleasure and Health
Cold Brew Iced Tea via Perspective Portions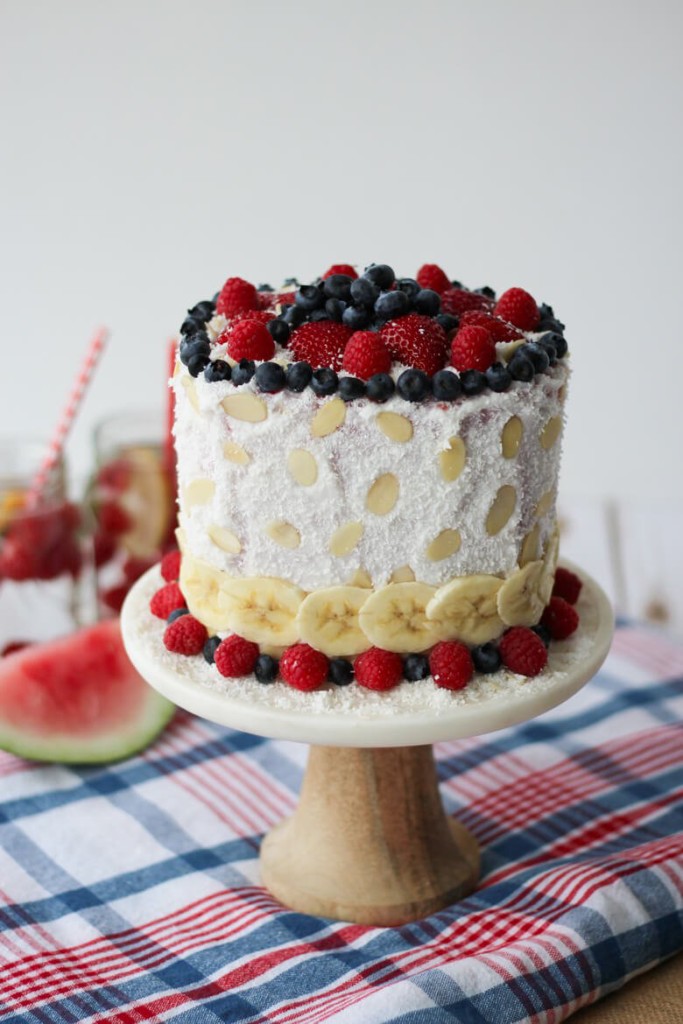 Desserts
Red, White and Blue Vegan Watermelon Cake via Abbey's Kitchen
Double Berry Lemon Bundt Cake via Spicy RD Nutrition
Frozen Fruit Yogurt Bites via Nutrition to Fit
Red, White and Blue Fruit Platter with Yogurt Dip via Homemade Nutrition
Garbanzo Berry Cupcakes via Eat Real Live Well
Red, White and Blueberry Shortcakes via Lively Table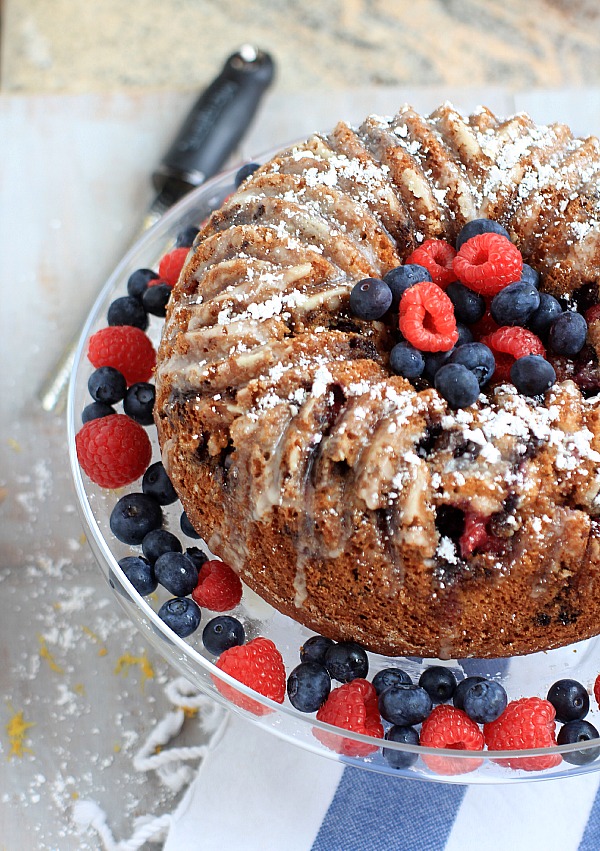 Berry & Cashew Cream Dessert Pizza via Triad to wellness
Red, White & Blue Angel Food Cake Skewers via Stacey Mattinson
Mini Berry Cheesecakes via Liz's Healthy Kitchen
Chocolate Drizzled Fruit Kabobs vis Hummusapien
Berry Vanilla Mug Cakes via Lone Star Nutrition
Loaded Berries & Cream Dessert Chips via Amy Gorin Nutrition
Don't forget to PIN IT…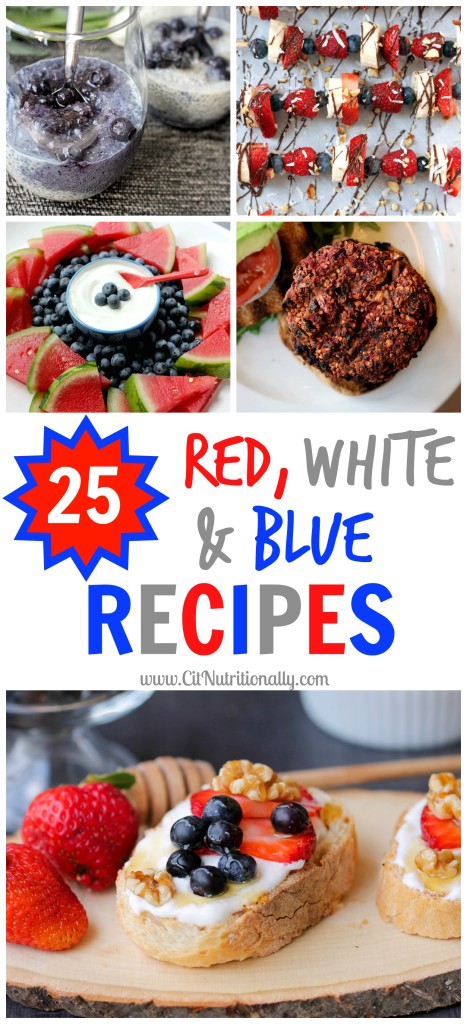 So basically, now we can eat red, white and blue all day!

Happy July 4th, my friends!
XO 
If you want to stay connected or you make something from C it Nutritionally I would LOVE to see your creations! Tag me or use the hashtag #CitNutritionally!

Let's get social! 
Facebook: C it Nutritionally
Twitter: @ChelseyAmerRD
Instagram: @CitNutritionally
Pinterest: ChelseyAmer