What's better on a cold winter day than SOUP?! Today I'm sharing 25 Veggie-Filled Soup Recipes to keep you warm all winter long and to nourish your body goooood!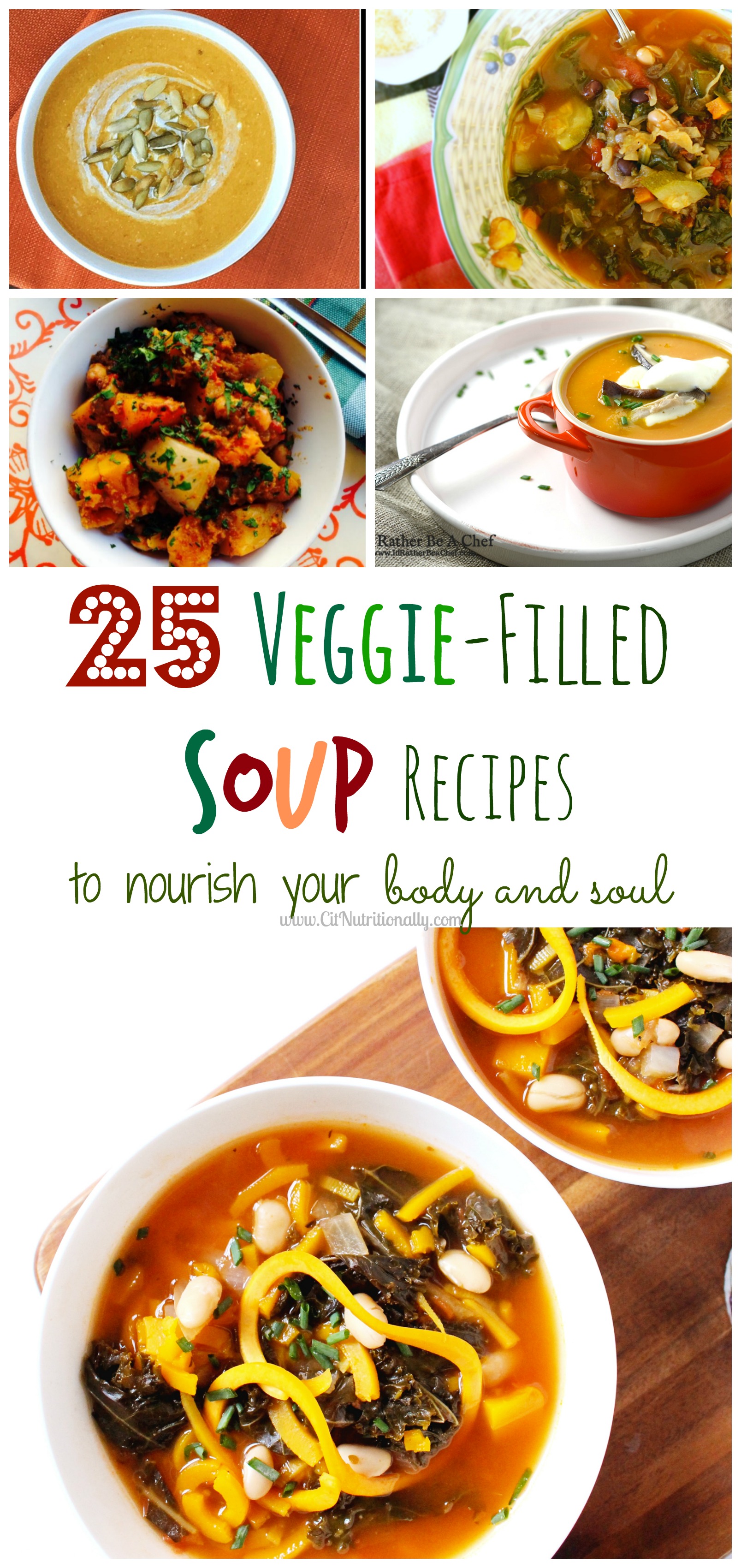 Happpppy New Year! Although I am not a huge fan of humungo declarations on the first of the year, one thing I can TOTALLY get behind is eating more veggies!!!
And in the frigid, freezing, oh so chilly weather we're having over here right now, there's no better way to get my veggie on than with SOUP! Mmmmm SOUP! So I called on my health-focused blogging pals and pulled together 25 of the most delicious, tantalize your taste buds good, get ready for all the MMMMMMs, soup recipes! And they're all vegetarian ((mostly vegan)) because, well, it is #MeatlessMonday!
Why do I love soup??  Well, first let me tell you my taste for soup is new. I used to despise soup. Weird, I know. But it just wasn't my thing. I can't tell you how many family holiday dinners I'd pass on matzo ball soup. And when I was sick? No chicken soup for mah soul.
But then I tried my mom's classic veggie soup and I was hooked. And now as soon as the temps drop that first chilly weekend, I have a pot of soup on the stove.
Soup is …
Comforting, delicious, and FILLING!

Easy to pack chock full of veggies!

SO easy to make figure friendly

Usually freezer friendly

SO much better when you make it from scratch!
So get your stock pot ((and mirepoix)) ready and let's make some SOUP!
I've coded the recipes based on food allergies with the following key:
GF = gluten free; GRF = grain free; NF = tree nut and peanut free; SF = soy free; DF = dairy free; EF = egg free
Vegan {All DF, EF}
Classic Veggie Soup via C it Nutritionally {Vegan, GF, GRF, NF, SF}
Curried Pineapple Coconut Ambercup Squash Soup via Euphoria Nutrition {Vegan, GF, NF (contains coconut), SF}
Vegan Pad Thai Soup via Sinful Nutrition {Vegan, GF, GRF}
Vegan Turmeric Pumpkin Soup via The Foodie Dietitian {Vegan, GF, GRF, NF, SF}
Kale and Butternut Squash Noodle Soup via C it Nutritionally {Vegan, GF, GRF, NF, SF}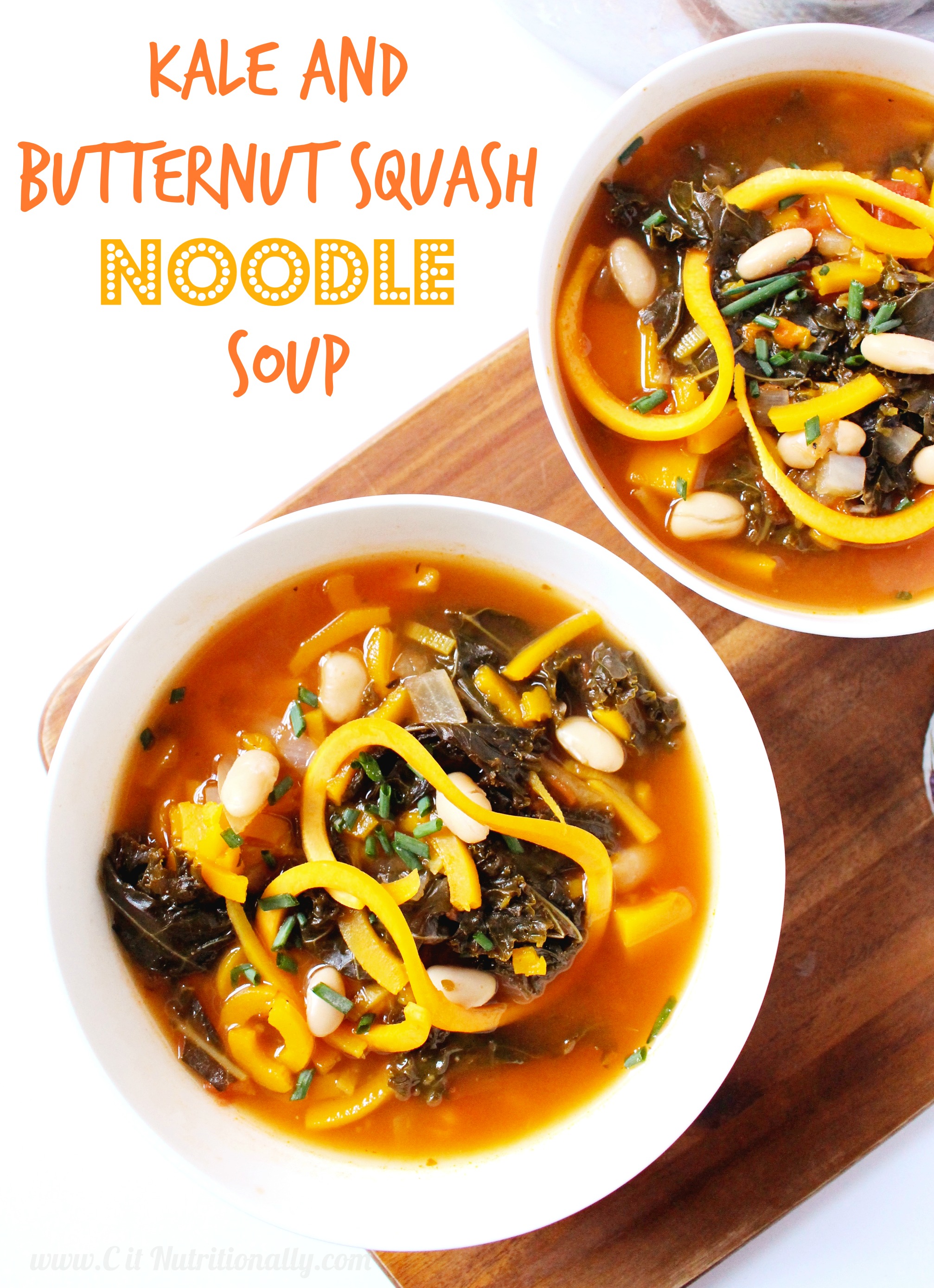 Indian-Inspired Vegetable Barley Soup via Nourished NCE {Vegan, NF, SF}
Creamy Edamame Soup via Simple Cravings Real Food {Vegan, GF, GRF, NF, contains sesame oil}
Roasted Vegetable Soup via I'd Rather Be A Chef {Vegan, GF, GRF, NF, SF; garnish contains dairy}
Heirloom Bean and Spinach Soup via Shaw Simple Swaps {Vegan, GF, GRF, NF, SF}
Butternut Squash and Lentil Soup via C it Nutritionally {Vegan, GF option, NF, SF}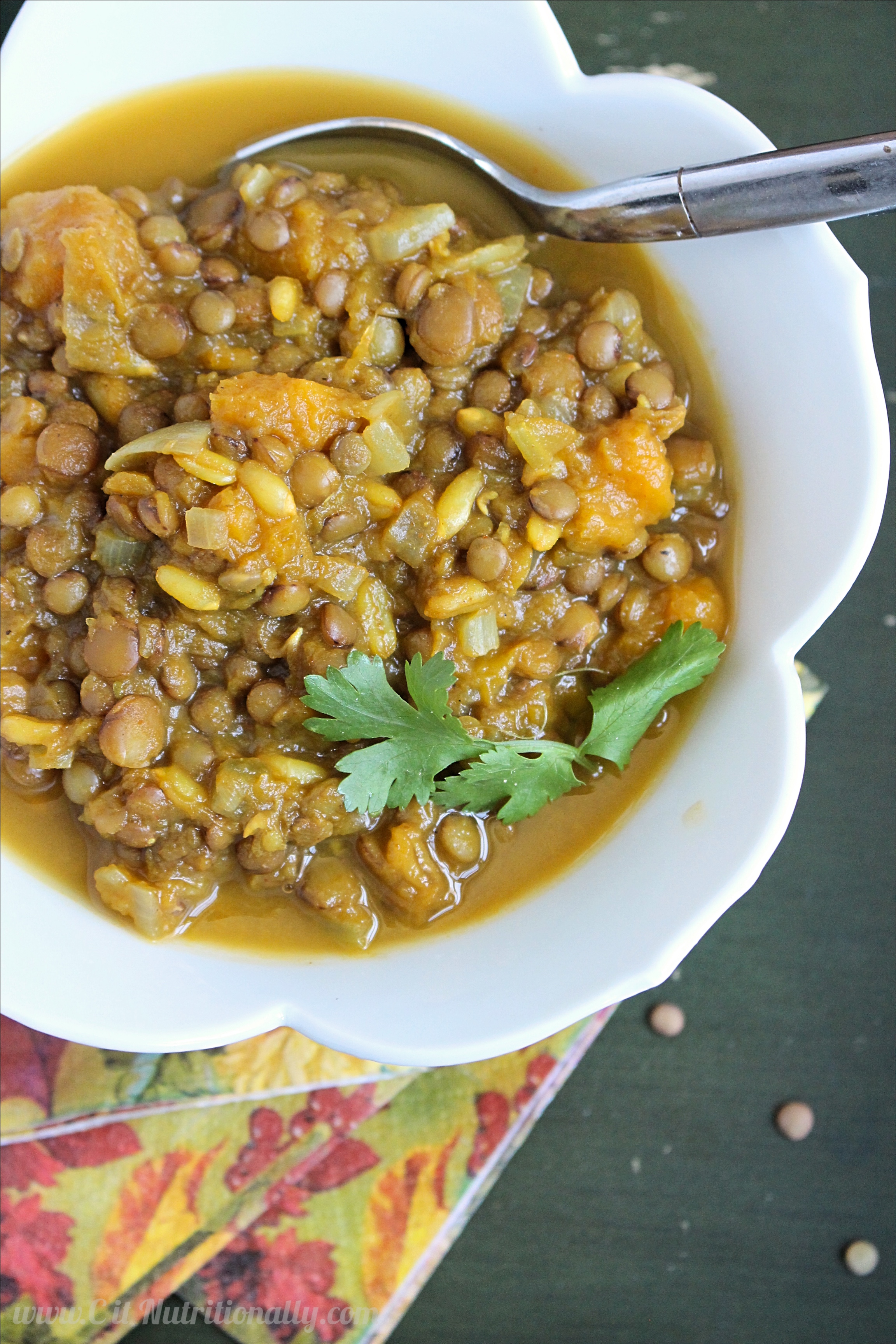 Kale, White Bean and Tomato Sorghum Soup via Nutrition Starring You {Vegan, NF, SF}
Eggplant Lentil Soup via Jessica Cording Nutrition {Vegan, GF, GRF, NF, SF}
Curried Cauliflower Rice Soup via Cotter Crunch {Vegan, GF, GRF, NF (contains coconut milk, with an option for almond milk), SF}
Vegan Tomato Soup via Healthy Nibbles and Bits {Vegan, GF, GFR, NF (contains coconut), SF; garnish may contain nuts}
Lentil Alphabet Soup via Meal Makeover Moms {Vegan, NF, SF}
Butternut Squash Soup with Gochujang via Food Please and Health {Vegan, GF, GRF, NF, SF}
Vietnamese-Inspired Veggie Noodle Bowl via C it Nutritionally {Vegan, GF, NF}
Vegetable Lentil Soup via RDelicious Kitchen {Vegan, GF, GRF, NF, SF}
Vegetarian
Moroccan Root Vegetable Stew via Katie Cavuto, RD {GF, GRF, NF, SF, DF, EF; garnish contains dairy}
Tomato White Bean Soup with Kale Pesto via Nutritioulicious {Soup: Vegan, GF, GRF, NF, DF, EF; Pesto contains nuts and dairy}
Copycat Panera Autumn Squash Soup (Lightened Up!) via Byte Sized Nutrition {GF, GRF, NF, SF, EF}
Crockpot Butternut Squash Apple Soup via Bite of Health Nutrition {GF, GRF, NF, SF, EF}
Creamy Carrot Cauliflower Soup via Amy D. Gorin {GF, GRF, NF, SF, EF}
Spicy Butternut Squash Soup via Nutrition by Nazima {GF, GRF, NF, SF, EF}
Veggie Pot Pie Soup via C it Nutritionally {NF; may contain dairy, but non-dairy options available}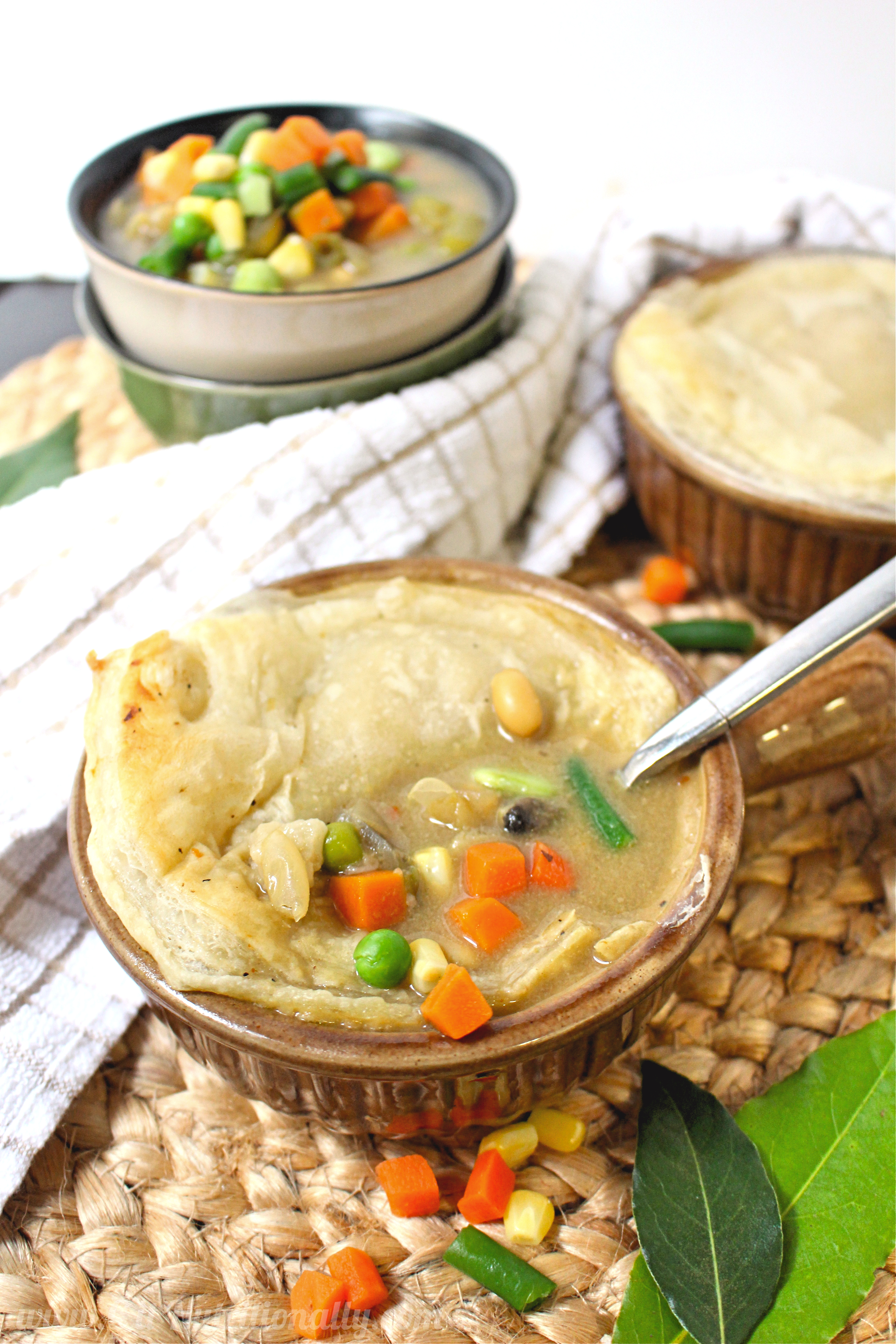 Happy SOUPing!
XO

Let's get social!
Facebook: C it Nutritionally
Twitter: @ChelseyAmerRD
Instagram: @CitNutritionally
Pinterest: ChelseyAmer