Helloooo on a Tuesday my pretty friends!! It just happens to be mah birthday so I HAD to drop in to say hello to my favorite people!! I am officially the big 2-8 today! Crayyyy-a-zzzyyyy!!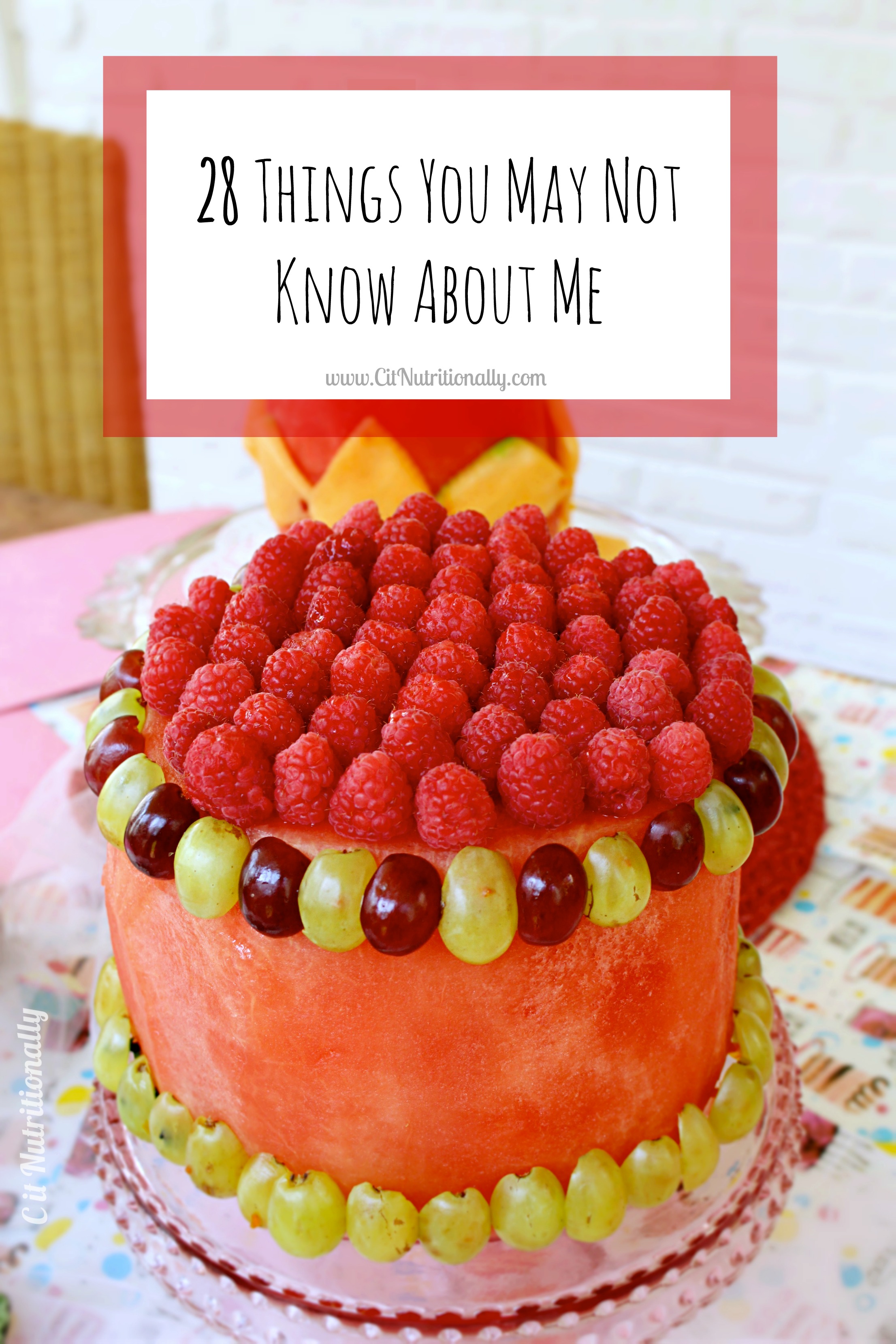 FYI — This post has NOTHING to do with food or nutrition really, so if you're looking for that, come back tomorrow for a delicious day of eats! Or check out these Crispy Chocolate Sunflower Seed Butter Cups I made yesterday for mah birthday!
I distinctly remember a conversation I had with my mom two years ago, right after my 26th birthday, when I was feeling a little defeated, still unwinding from a recent breakup, dealing with some personal health issues and feeling a tad unsettled in my career and school, and my mom said, "…by your 28th birthday you're going to feel like a new woman." Well, as you can probably imagine, at the time I thought she was NUTS…. because who wants to hear that in TWO YEARS the dirt will settle?! NOT ME!
But ((as always)) she was right. That's why she's the mama. Not to get all nostalgic on ya, but I feel so incredibly grateful that with a little a lotta hard work, everything in my life has found its way of working itself out the way it's supposed to. Two years later, I have a pretty clean bill of health, I feel closer to my old self everyday… I'm officially an RD and officially be done with grad school next week… I'm in an incredibly supportive and loving relationship… I feel at peace with myself and feel so much love every single day for myself but also from so many people in my life… and I feel so grateful to be doing what I love every single day ((even when I'm slaving away on my research project to graduate — current scene)).
OK, end mushiness!
Since posting on a Tuesday is new for moi, I wanted to do something different to celebrate my birthday! I'm usually allll about the food and nutrition, but there's a real person in here and I want to let you guys in a little more…so I'm having some FUN ((although I like to think we have fun 'round here EVERYDAY!)) and sharing 28 weird, random, personal, unicorn-like (JK), and totally me things, in absolutely no organized fashion, that you may not know about the blogger behind the blog ((me!))…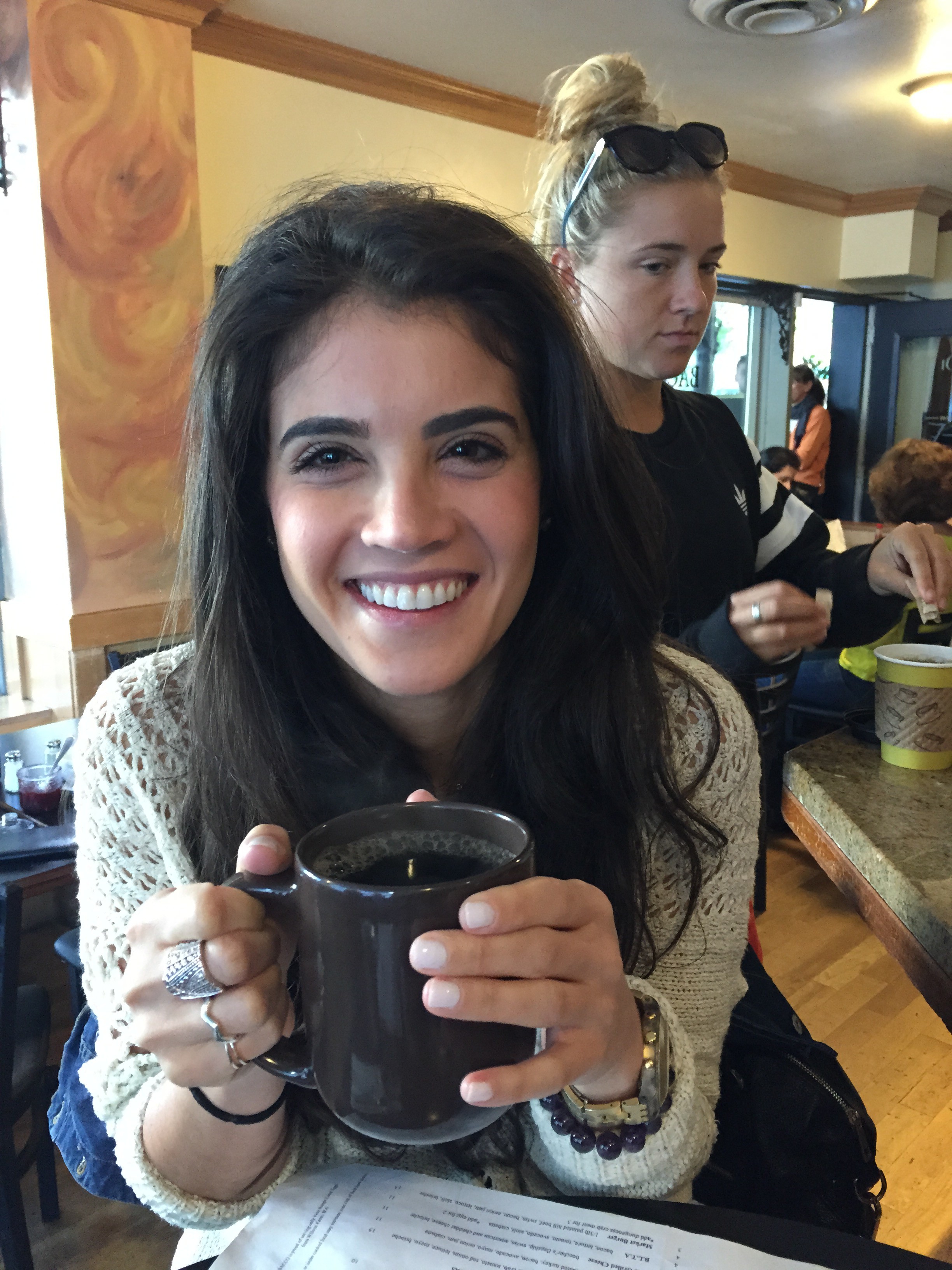 Legggoooo…
I start everyday with a humungo cup of coffee…OK, TWO humungo cups of coffee. ((Call me a Gilmore!)) And I seriously don't function before I drink my cup of coffee! PS – I JUST started getting into tea last year and this Yogi Tea green tea kombucha is pretty bomb. I'm also a big fan of Tazo tea's chai!
I'm a creature of habit and eat the same things for WEEKS at a time and then get bored and switch it up. My current smoothie bowl, sweet tater toast and dark chocolate obsessions are still going strong. 
I love to sing, but I actually have the WORST voice EVER. Some people have some serious blackmail on me!
Bloobs are my favorite fruit. And sweet taters my favorite veg. But you could probably guess that by now though!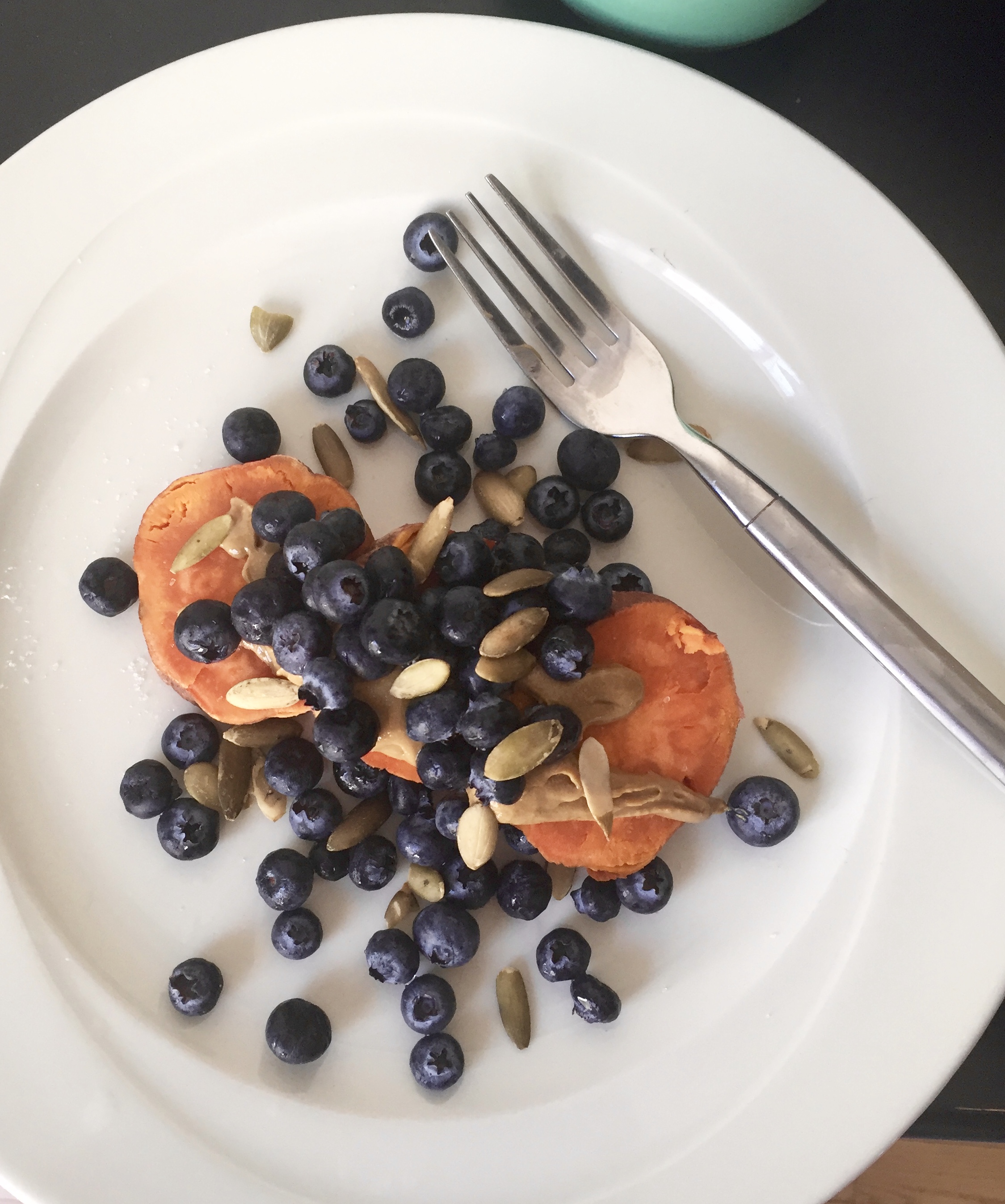 Traveling is so important to me and gives me the feels. I feel so alive and thrive off of exploring new places and cultures. We went to Portugal this past summer… the BEST trip ever!
In fact…I lived in Israel for two years after college ((and I'm taking S there in March for his first trip to Israel and my first time back since I lived there…AHHHH!!! Thank you Cyber Monday sales for making this possible!))
I was in medical school for those two years at Sackler School of Medicine. Then I needed to take a year off because of health issues and decided not to return, but switch my focus to NUTRITION!
I now live in downtown Manhattan with my boyfriend, S, for almost a year now. We love it, but it's draining allll my pennies!
I love to take pictures of wrought iron stuff — gates, fences, doors, you name it (I think I got it from my Pop). I have a bunch of my black and white shots framed in our apartment.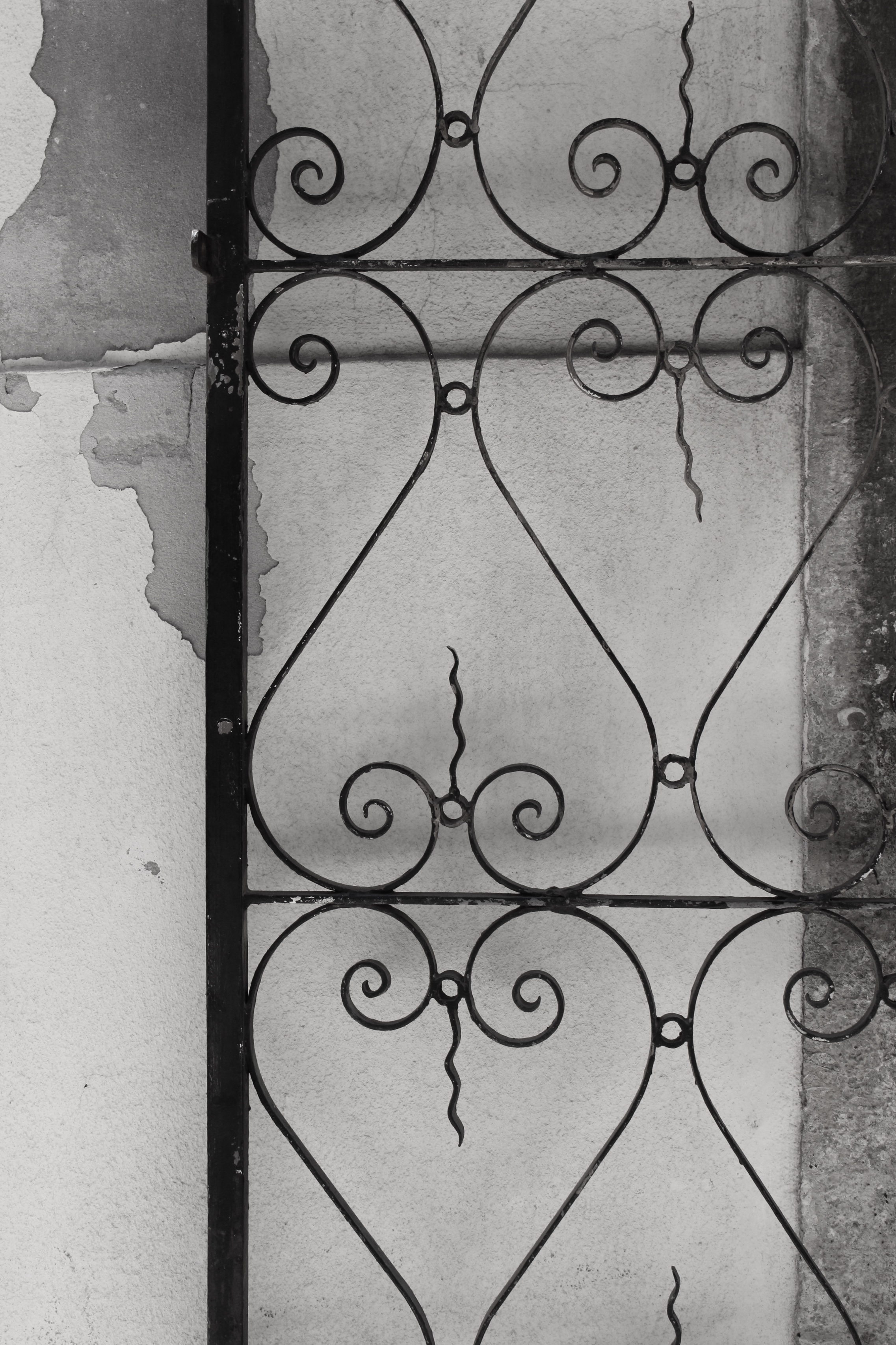 I went to the University of Michigan (#goblue!) for undergrad and was a psychology major. For years I thought I wanted my PhD in psych.
Ketchup and french fries are my vice. Love it. High fructose corn syrup and all.
I've danced since I was little so it's no wonder dance cardio is my favorite workout. I'm officially a 305 Fitness junkie and it would be my dreammmm job to be their dietitian! ((Sadie are you reading?!))
Oh and I'm OBSESSED with Dancing With The Stars (#truth) and somehow got S to start taking ballroom dance lessons with me… but I didn't tell you that 😉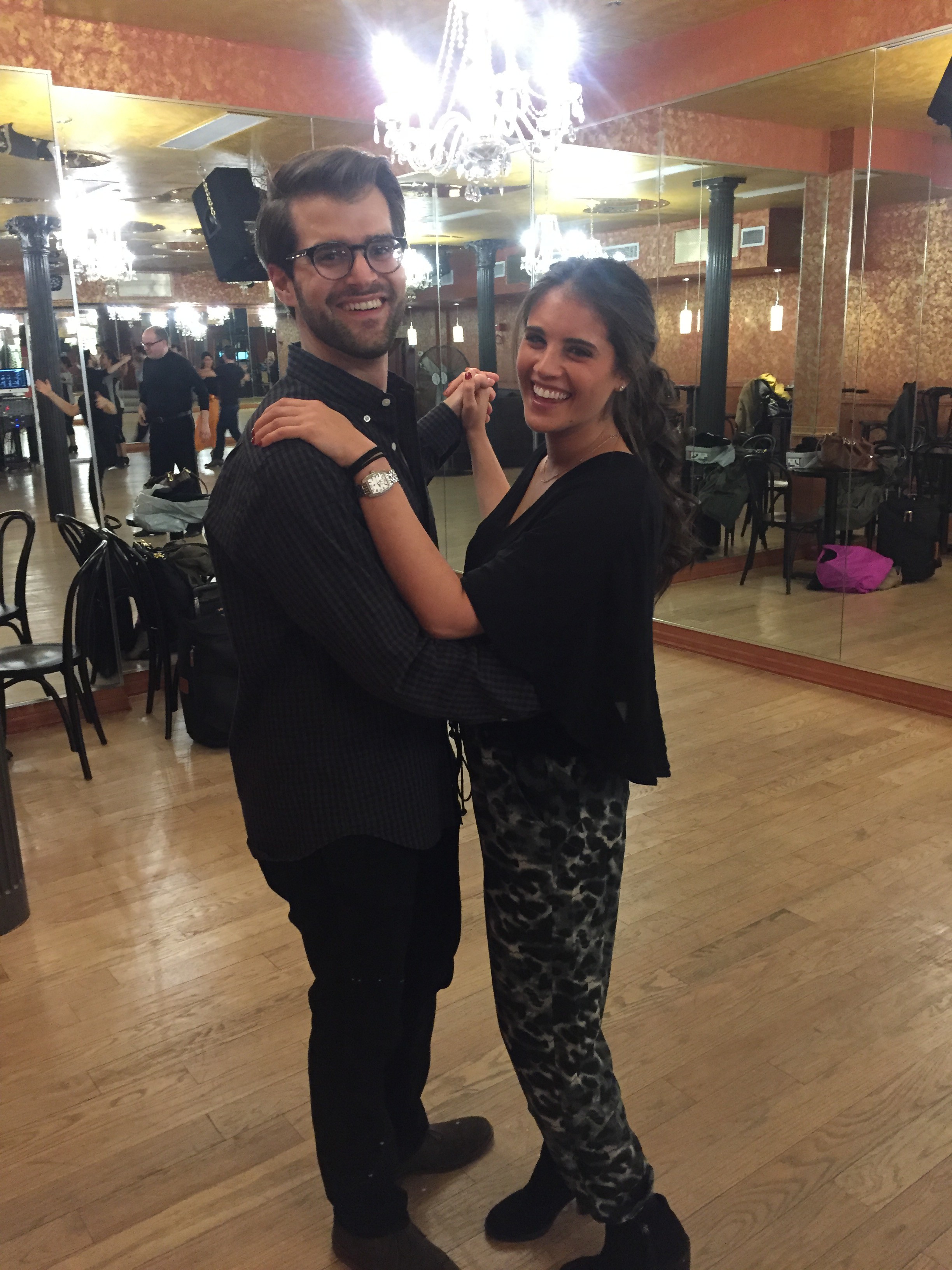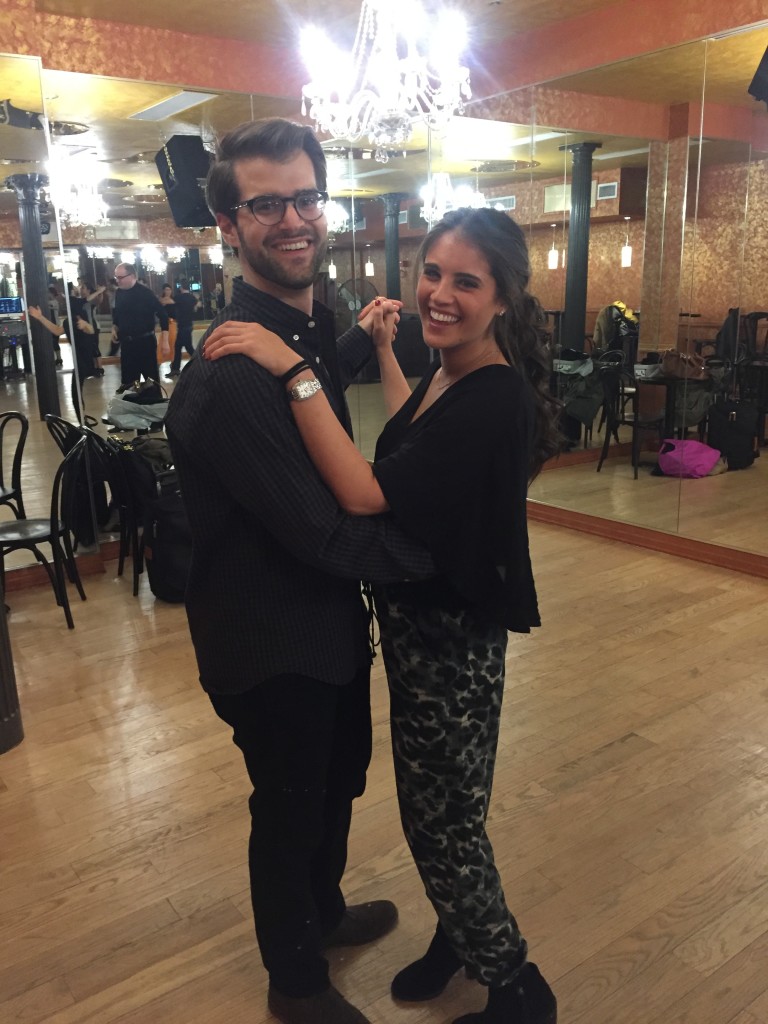 I started this blog on a whim and thought my blog name "C it Nutritionally," as in "SEE it nutritionally," was a cute play on my name ((get it, C for Chelsey…don't worry, most people don't!))...I contemplate changing the name ALL THE TIME, but always wanted to wait until I graduated and had my RD…soooo get ready???? 
I love white roses when I'm feeling romantic and tulips year-round, but especially in the spring.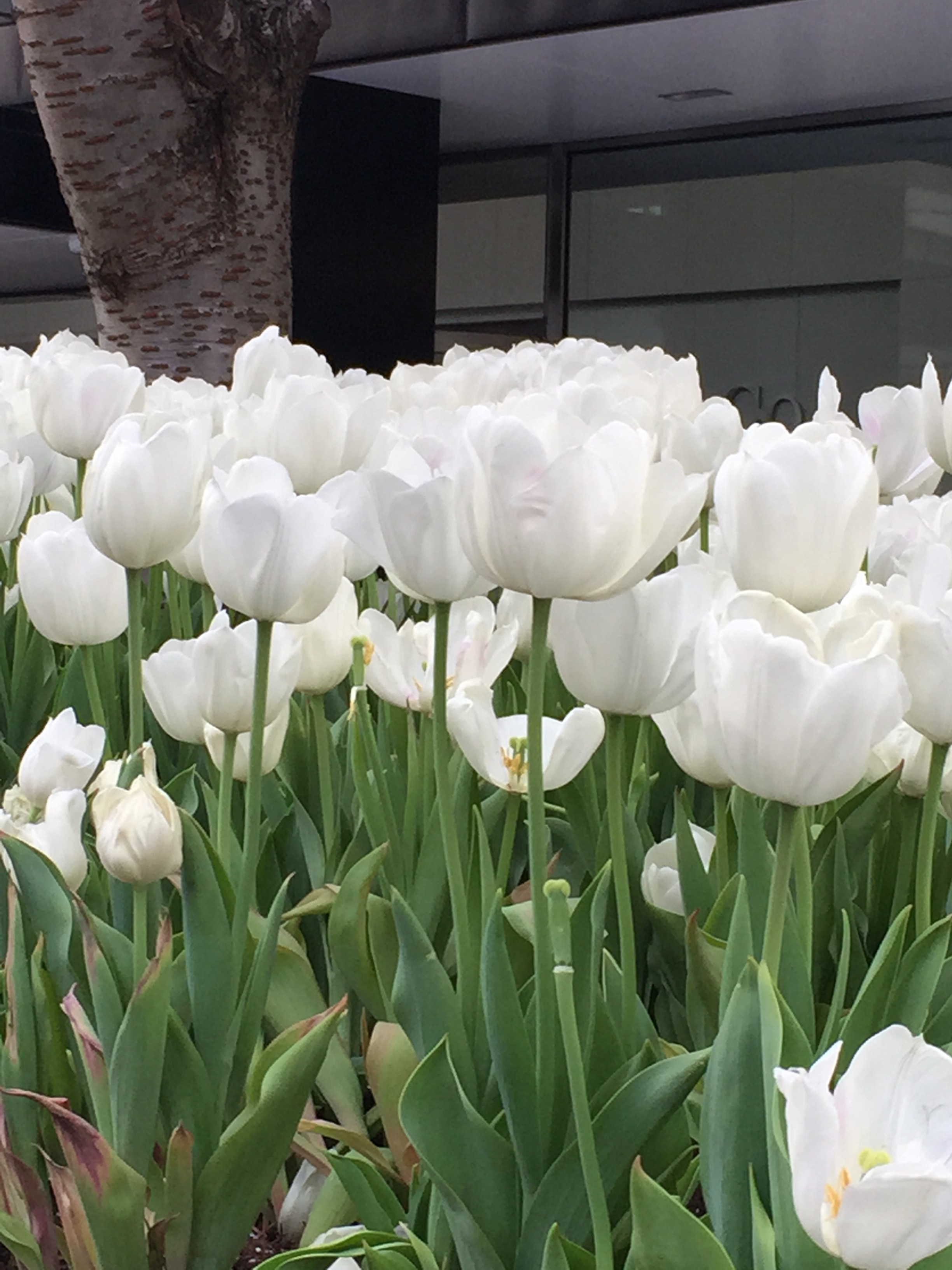 My mind moves at a millllion miles a minute what feels like every darn day so I've been trying to slooowww down to be more productive. This is also probably why I write to do lists over and over and especially before I go to bed to help me calm my brain.
I read a couple of chapters of trashy novels every night before bed to unwind and leave all thoughts of work behind….it totally works! 
I'm sooo not a movie-goer or watcher, but a good rom com will get me every time! The Holiday, anyone? But I will re-watch Friends for the bazillionth time thanks to my college roommate and bestie who got me into it!
If I wasn't a dietitian I think I would maybe be a beautician. I love makeup, hair and all things girly!
I'd always take a home cooked meal over the fanciest of meals out. I think my food allergies get in the way of me FULLY enjoying the experience.
I feel so lucky to still be friends with the same group of girls since high school (and some before!) and live in the same city as them. <3 <3
Food shopping was one of my favorite things to do WAY before I became a dietitian…although in New York City it can be the most overwhelming thing EVER! ((If you need help navigating your supermarket, call me maybe?!))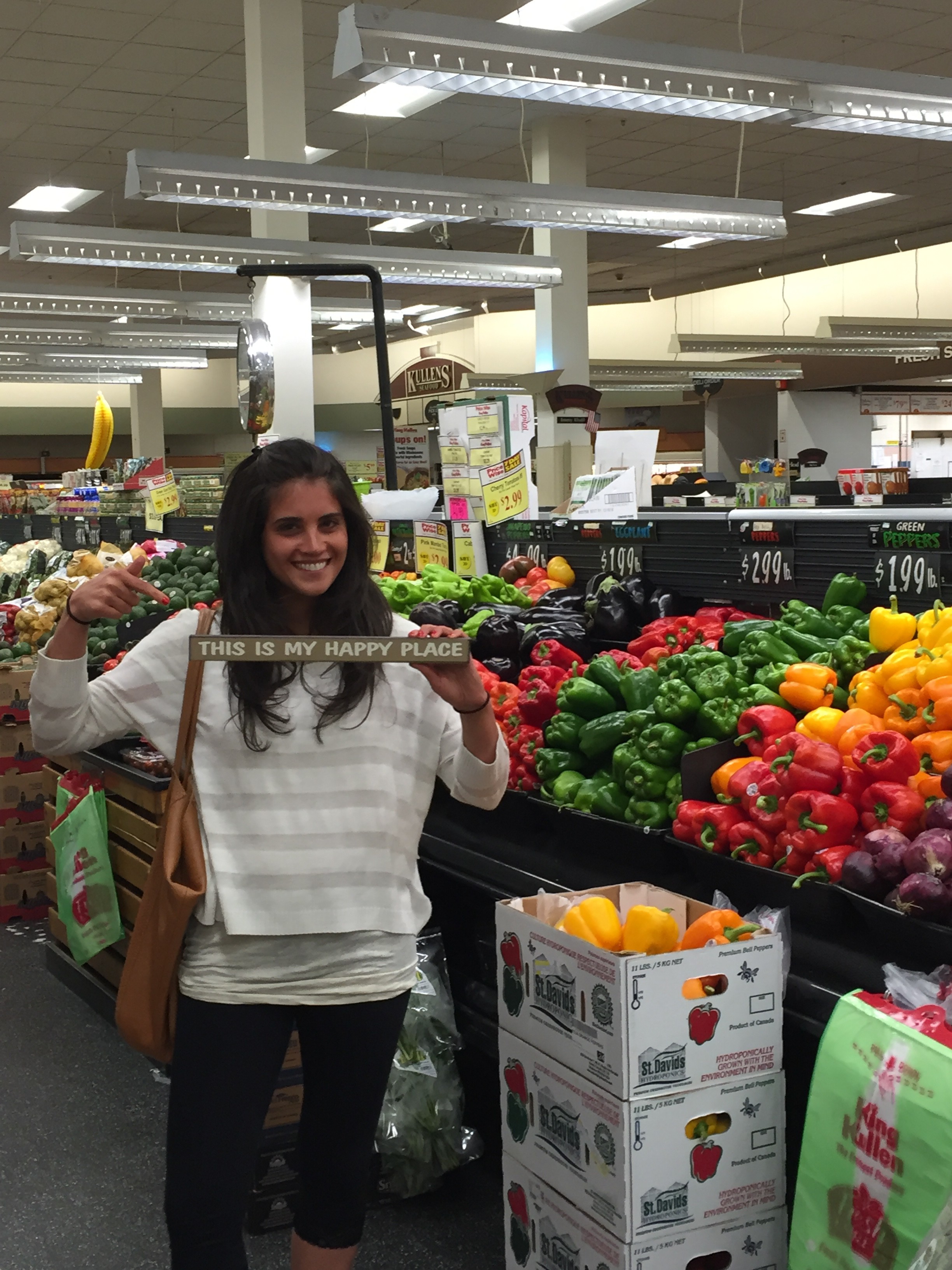 I think Instagram has created the most magical community of health and nutrition focused individuals…where my tribe at?! But it can also be exhausting so I make sure to take a break for a day each weekend (or I try!!). Have we connected yet?
I am obsessed with sunflower seed butter, rarely go a day without eating it, and as much as I love my homemade version, I'm tre lazy and usually buy it from TJs or Sunbutter or my new fave, 88 acres ((even though many store-bought varieties do have some sugar)).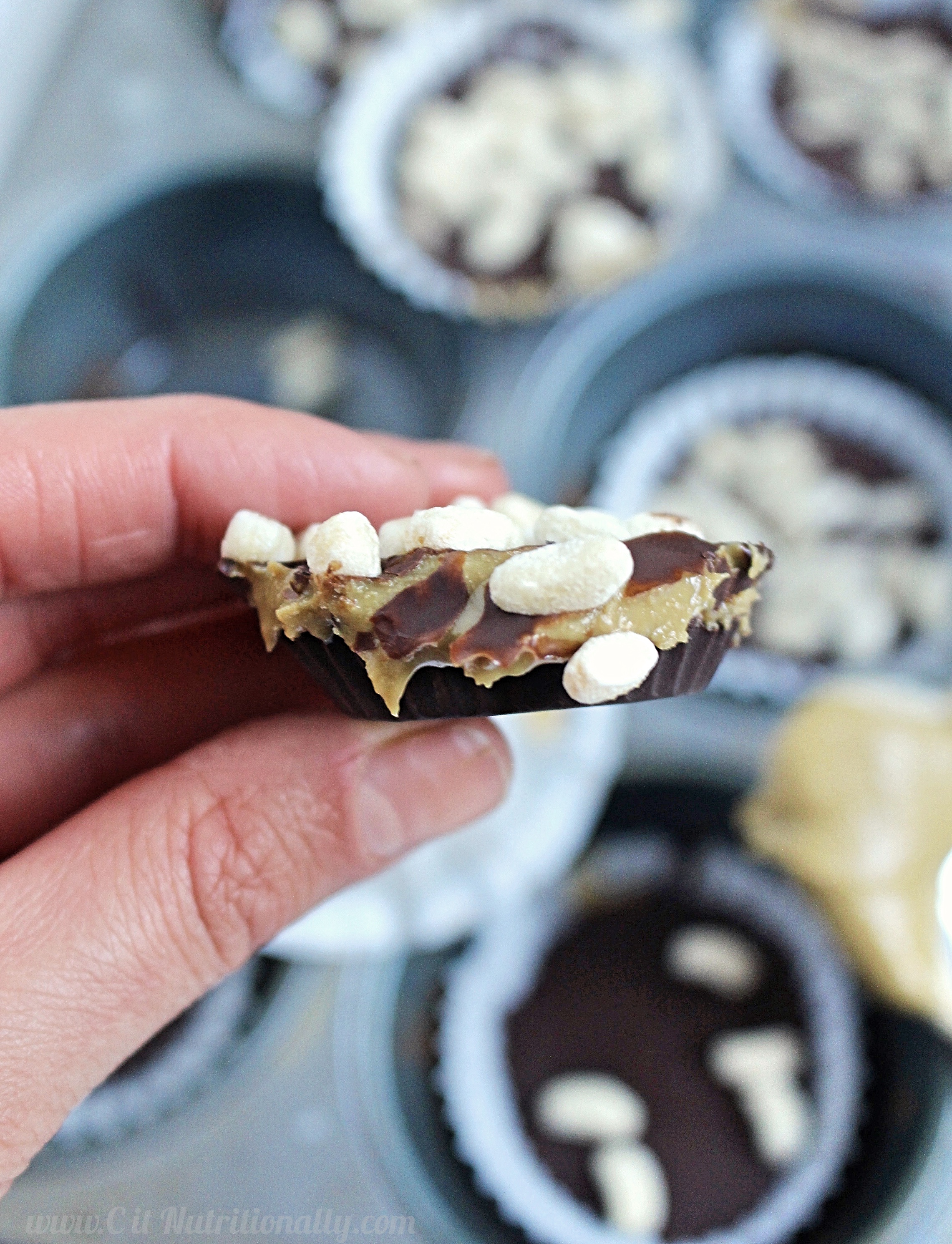 I don't understand people who say they don't like water or avocados. Like guacccccc…
If I could live in pajamas and yoga pants all day errrr'yyyy day I would. And sometimes ((read: all the time)) I do.
My family is my squad and my everything. My mom is my best friend and my dad is my best cheerleader. My brothers are always looking out for me and my sister in law ((creatively)) inspires me daily! Family in Rio….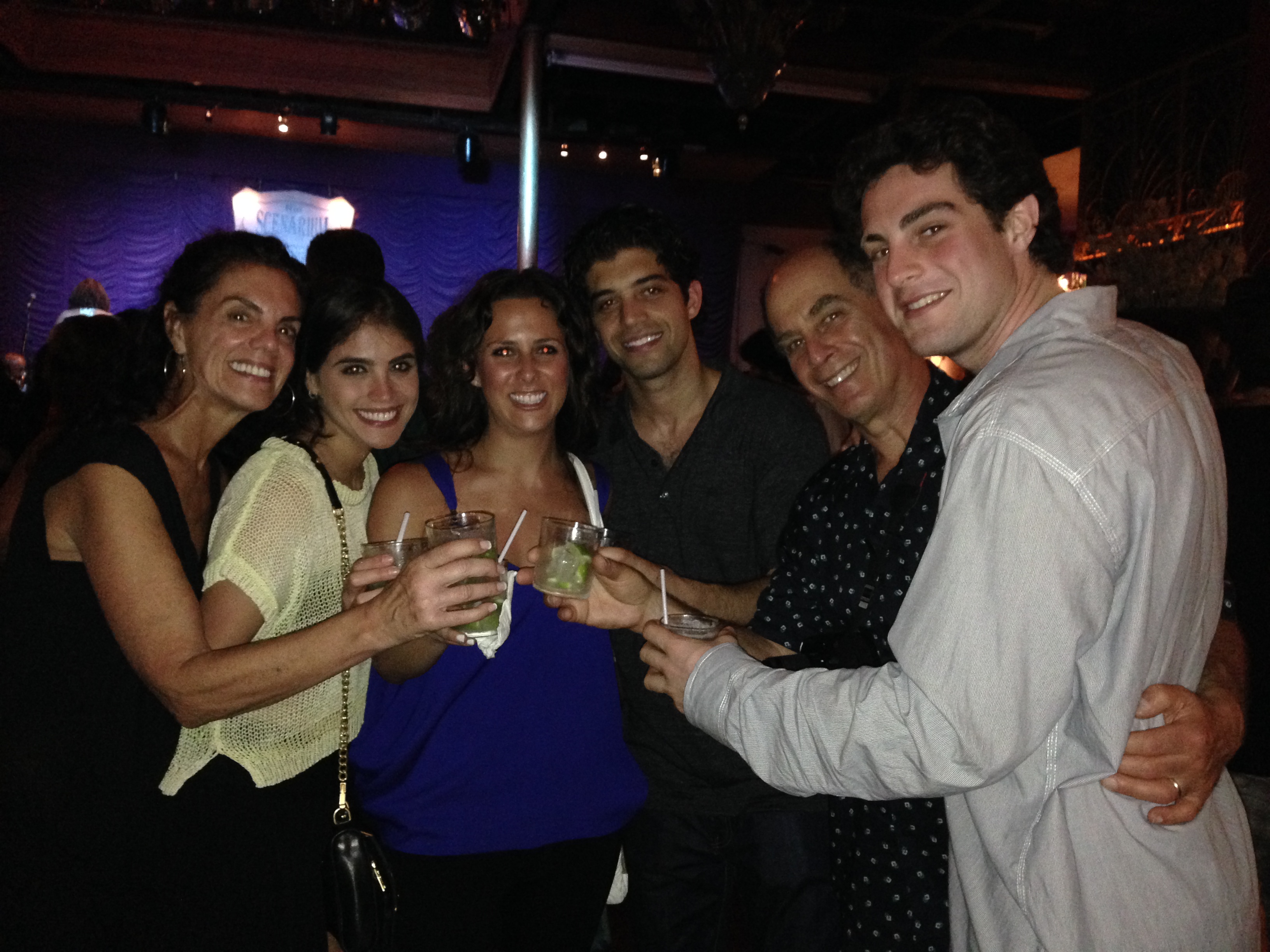 I would much rather celebrate OTHER people's birthdays than my own. Shout out to some of my favorite blogging babes, the other December 13th baby, Kaleigh from Lively Table, and a happy early birthday to Sonali ((The Foodie Physician)) and Jessica ((Nutritioulicious))! And my friend Jess, who I've shared my birthday with since 1st grade!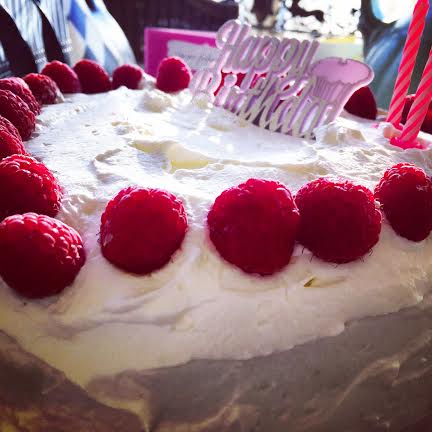 OK, I guess I really couldn't leave the food completely out of this one…but that was fun! Now it's YOUR turn…tell me something fun, weird, entertaining, unique, whimsical about yourself! <3
Happy day!
XO
Let's get social! 
Facebook: C it Nutritionally
Twitter: @ChelseyAmerRD
Instagram: @CitNutritionally
Pinterest: ChelseyAmer