I've lived with life-threatening food allergies for my entire life and today I'm finallllly sharing my top tips for living with food allergies, and giving you a chance to attend the Gluten Free Allergy Free Expo for FREE…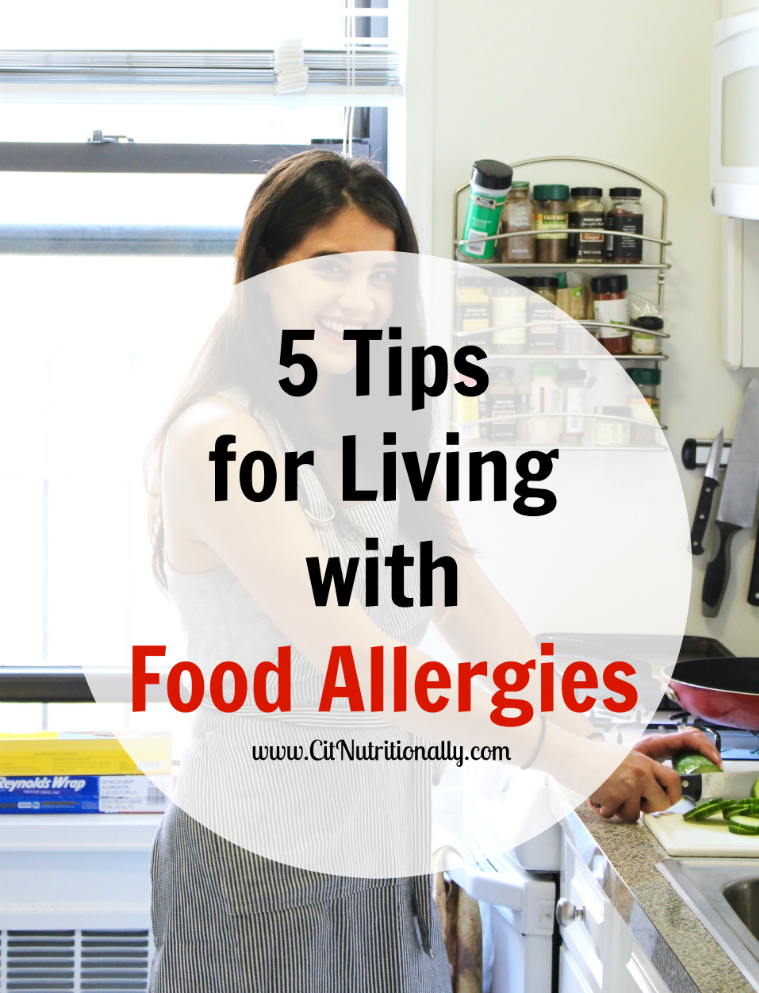 Living with food allergies isn't easy. After all, you have to be a food detective 24/7, trusting of strangers to get it right, and overly cautious of every morsel of food you put in your mouth.
Luckily, it's now much easier to navigate the world with food allergies than it used to be, thanks to so many incredible companies whose soul mission is to let you "eat freely" (as one of my favorite allergy-friendly companies, Enjoy Life Foods say!).
No one truly understands what living with food allergies is like unless you have food allergies. Having multiple food allergies myself, I get it… and I've learned a few things along the way! After all, part of the reason I became a dietitian is because I wanted to help others figure out what's safe and what's not when they are diagnosed with a food allergy or intolerance.
So today I'm sharing my top tips for living with food allergies so hopefully you feel a little safer.
5 tips for living with food allergies…
1. Reality is you will feel deprived, slighted and restricted at some point or another.
As a registered dietitian, I promote an intuitive approach to eating. I hate restricting what my clients can or cannot eat… so I don't, unless they have an allergy or intolerance. After all, studies prove that restriction sets you up to crave whatever is restricted even more. To binge even MORE. To feel deprived… even MORE!
So eliminating certain foods – even if it is out of necessity – can lead to these feelings of deprivation, mindless hunger, and a lack of satisfaction… especially if an allergy pops up later in life.
Since food allergies currently have no cure (although they're working on it!), there's not much you can do about this, except find substitutions that you find just as satisfying as the original (see tip #5). But always remember your safety is the number one priority!!!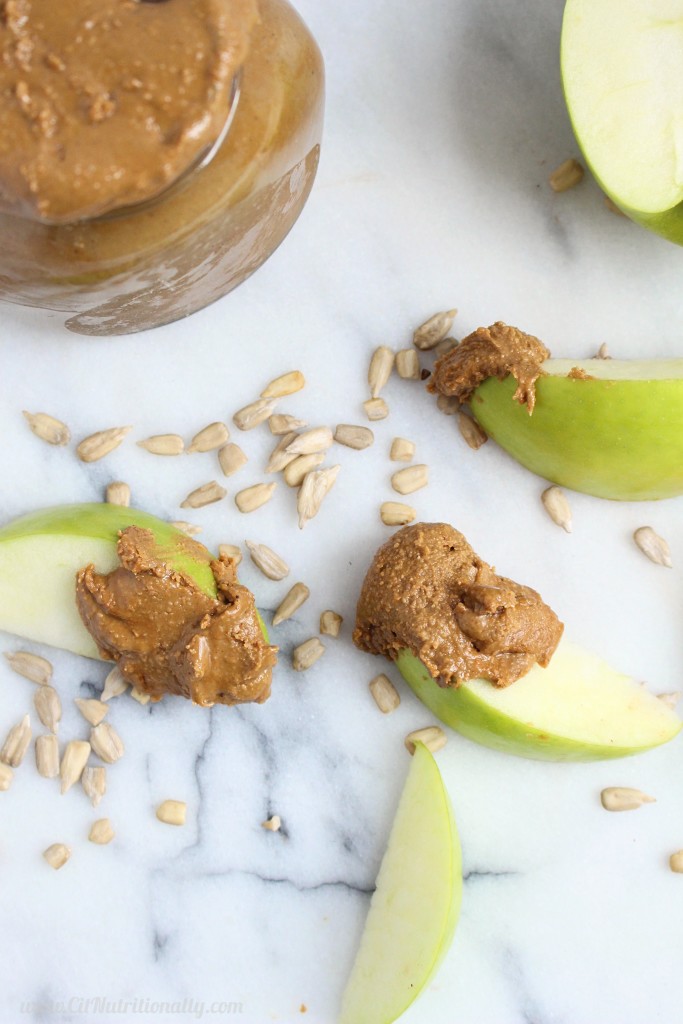 My nut-free Oil-Free Sunflower Seed Butter!
2. Never stop being a food detective… even if you're tired of it!
A shopping trip doesn't go by that I'm not reading nutrition labels… and not for fun this time – for my life! You always MUST meticulously read ingredient labels!
Do some research and know what products are safe, but continue to check labels because companies can reformulate packaged foods without any notification to the consumer.
Additionally, know the pseudonyms of your allergen. Eggs can hide behind names such as albumin and lysozyme, and peanuts can hide in arachic oil and goober peas.
If you're unsure of other names for your allergen, please speak with an allergist or dietitian specializing in food allergies!
3. Make it your mission to educate others; don't ever expect anyone else to know how to handle your allergen.
No one else has to live with your allergy or the consequences of even a mild allergic reaction. Explain to those closest to you the consequences and severity of your allergy, the significance of avoiding cross-contamination, and what to do in case of an emergency.
You can purchase or download food allergy cards that explain cross-contamination and products to be avoided that can come in handy when dining out. Although restaurants are trained in how to properly handle food allergies, never be afraid of asking too many questions to ensure that your food is safe.
Additionally, check out these translation cards for traveling!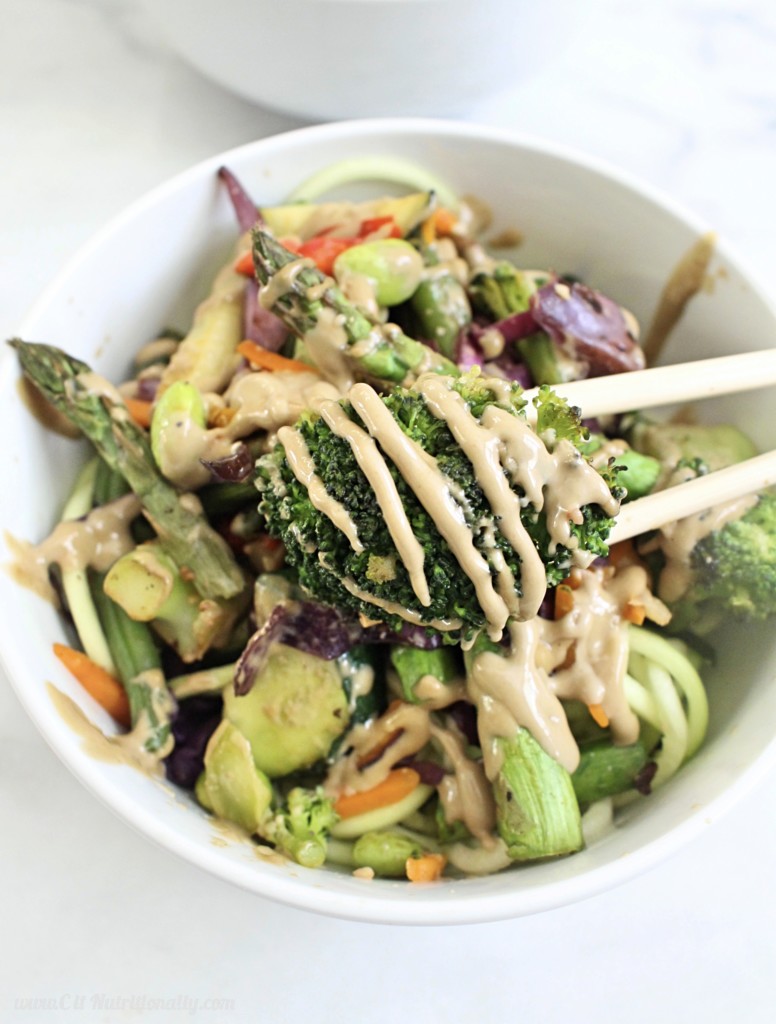 4. Be your own advocate. 
You have to be your own advocate – something that can be challenging for children and those newly diagnosed with food allergies. Always speak up, ask what's in your food and ask to see an ingredient list. Remember, if you can't read it, don't eat it!
Only you know the extent of your food allergy. For some, it may be a mild rash and hives. For others, life-threatening anaphylaxis. Always, always, always carry your life-saving adrenaline (i.e.: Epi Pen), if needed!
5. Surround yourself with people, products and spaces that support you.
In a few short weeks I'm heading back to the Gluten Free Allergy Free Expo (GF AF Expo) in New Jersey! I had SO much fun last year, discovering so many new products (and let's be honest, obsessions) so I can't wait to see what's in store for this year!
Attending expos and conferences or support groups is a great place to meet others with food allergies, make new friends and learn about new products as well! This year, the GFAF Expo is on October 14 and 15 in Secaucus, New Jersey.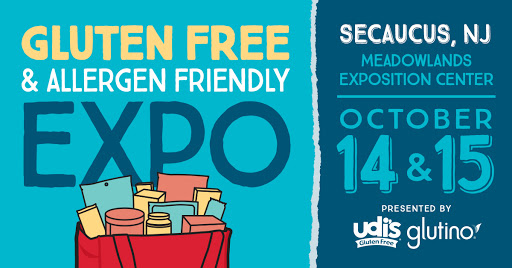 Adult tickets cost $15-25, but using the code 'ADVANCE' you can get 20% through 10/13! Buy your tickets now, it's a fantastic event that I'm SO excited to be a part of!
Plus, I'm giving away 3 FREE TICKETS to the event, so comment below and tell me why you want to attend the GFAF Expo! 
Winners will each win ONE FREE Adult Single Day Pass. The codes can only be used one time and are good for one day of the event (either Sat or Sun). 
I can't wait to see you there!!! Don't forget to buy your tickets!
XO
Disclaimer: I am an official blogger for the GFAF Expo and receive free admission to the event. All opinions above are my own!