Take 7 real ingredients and just 30 minutes to whip up these protein-packed Curry Spiced Salmon Cakes that are deliciously nutritious!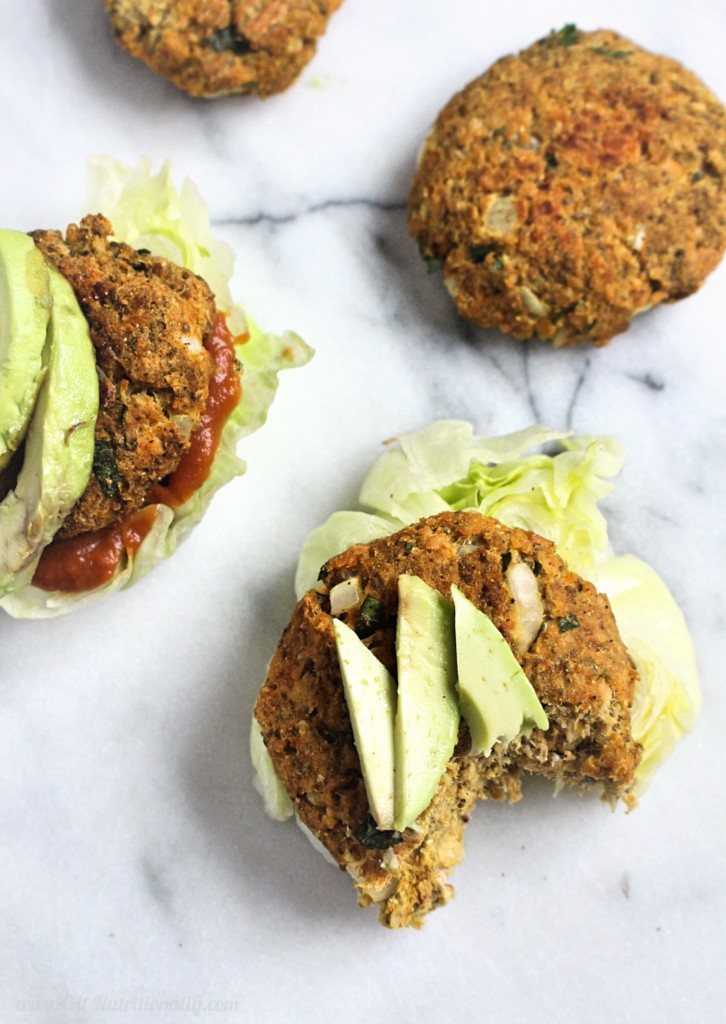 Happpyyyy HUMP day!! We made half-way through the week… woo hooo!!
This is actually my last full week of 100% self-employment (get excited for a BIG announcement on Friday!), so I'm soaking up every bit of completely running my own schedule… taking my 9:30 am workout classes, doing laundry at the same time as the nannies in my building, having a leisurely weekend-type breakfast midweek, working on my blog while it's light out, and so on…
So speaking of blogging mid-week… we've hit the recipe jackpot again!
And when you hit the jackpot on a recipe, you make it over and over and over again with delicious twists. And that's exactly what today's recipe is… a twist on my Old Bay Spiced Salmon Cakes!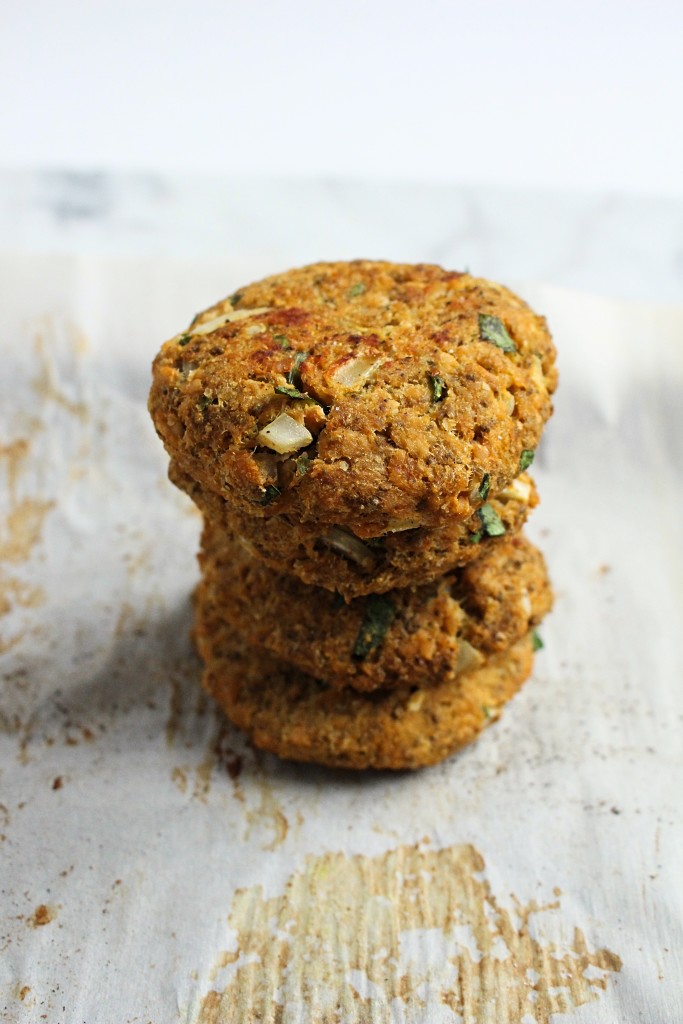 I'm a curry virgin (#truth), so this is my FIRST time using curry powder in a recipe on the blog! Curry powder is actually a MIX of spices popular in South Asian cuisine. Truth be told, I'm a curry virgin because many curries contain nuts or sesame and with food allergies it's just an all over no… BUT when you DIY using curry spice, you get a DELICIOUS influence from South Asian cuisines without the fear of food allergy contamination!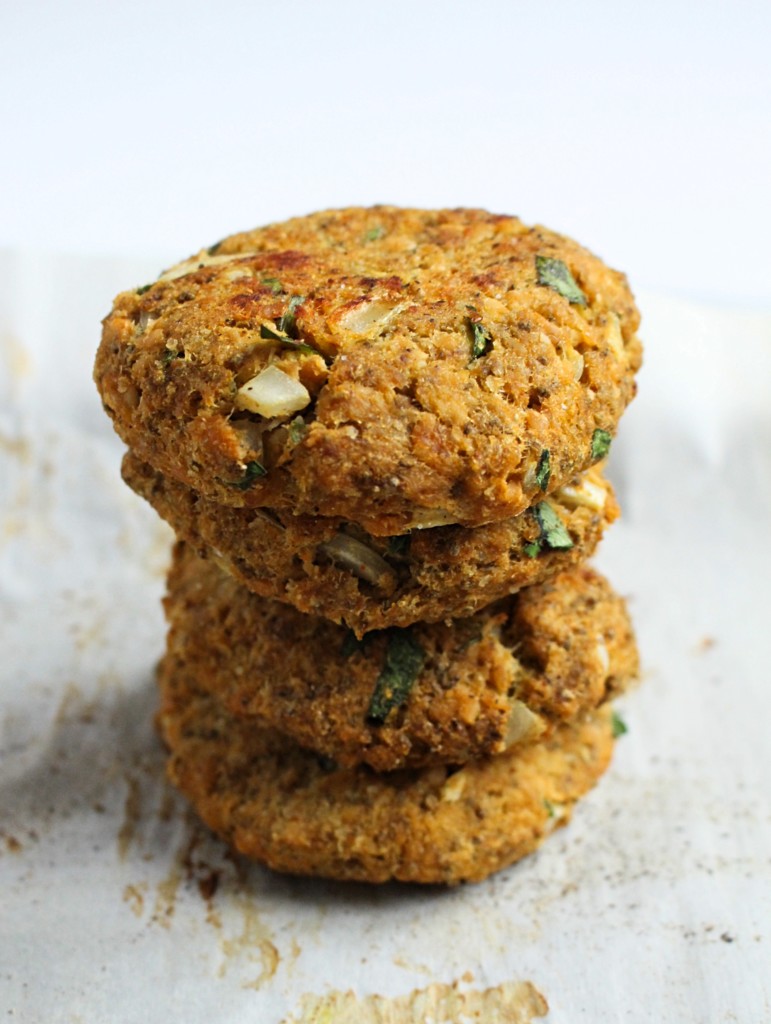 So what actually is curry spice? It typically contains coriander, turmeric, cumin, fenugreek, and chili peppers. Curry dishes can be made with meat, chicken or fish and curry spice provides warmth to these dishes… aaaaand these salmon burgers #winning!
Plus, curry powder contains turmeric, which is anti-inflammatory, immune-boosting (have you tried this soup yet?!) and totally on-trend right now, so you should have it in your spice rack!
Not to mention, it makes everything (including your nails, so wear gloves!!!) this gorgeous golden yellow color…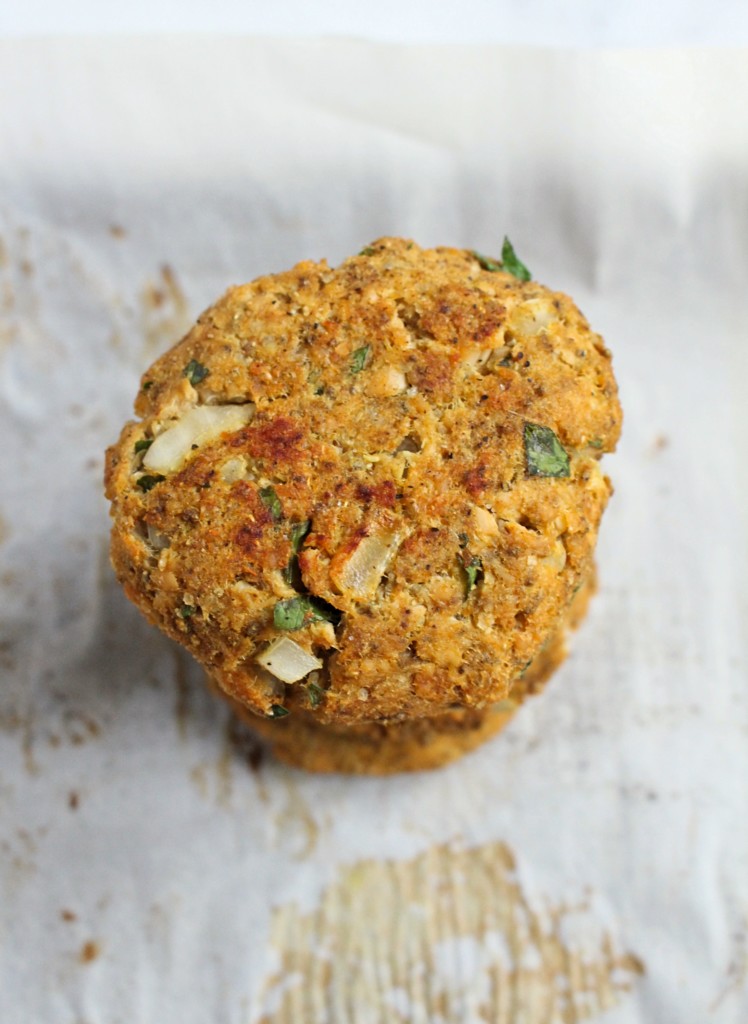 These Curry Spiced Salmon Cakes are…
Made with just 7 ingredients
In just 30 minutes
Gluten free
Food allergy friendly
A great way to try a new spice
Full of omega 3 fatty acids + anti-inflammatory foods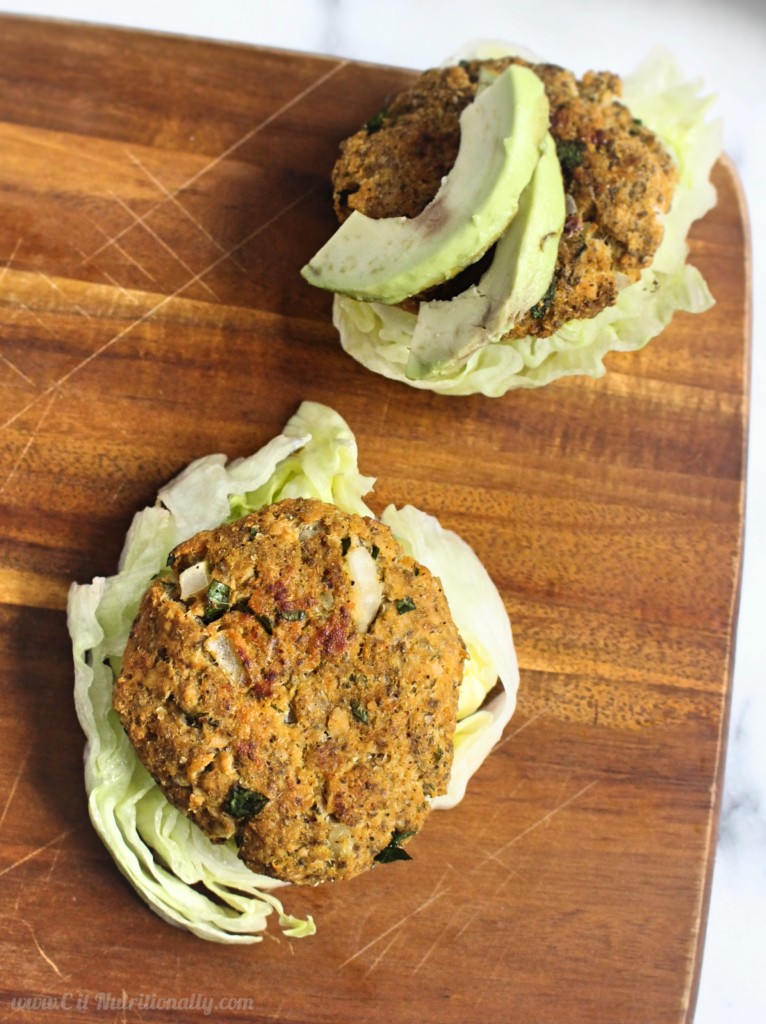 Let's get cookin'…
7-Ingredient Curry Spiced Salmon Cakes
Ingredients
1 6 oz can wild salmon (with bones) - I use Wild Planet
1 large egg*
2 garlic cloves, finely minced or grated
1/4 cup finely chopped onion
1 tablespoon hot sauce (use your favorite, I used True Made Foods Veracha)
2 teaspoons curry powder
Salt and pepper, to taste
1/4 cup quinoa flakes or quick oats
Instructions
Preheat oven to 350°F.
Drain canned salmon and transfer contents into a medium-sized bowl. Flake with a fork and pick over to remove any large bones.
Add egg, garlic, onion, hot sauce, curry powder, salt and pepper and quinoa flakes and mix to combine.
Form 4 patties from the mixture and place on a parchment paper-lined baking sheet and bake for 15 minutes. Remove from oven and carefully flip salmon cakes, return to the oven to make for another 10 minutes. Salmon cakes should be golden brown and crisp on the exterior when done cooking.
Notes
*For an egg-free version, sub a chia egg made with 1 1/2 tablespoons chia seeds and 4 1/2 tablespoons warm water and let sit for 5-10 minutes before adding to the patties.
Nutrition Facts (per 1/4 recipe): 100 calories, 3.5g fat, 169mg sodium, 6g carbohydrates, <1g fiber, 11g protein
http://citnutritionally.com/7-ingredient-curry-spiced-salmon-cakes/
Don't forget to PIN IT…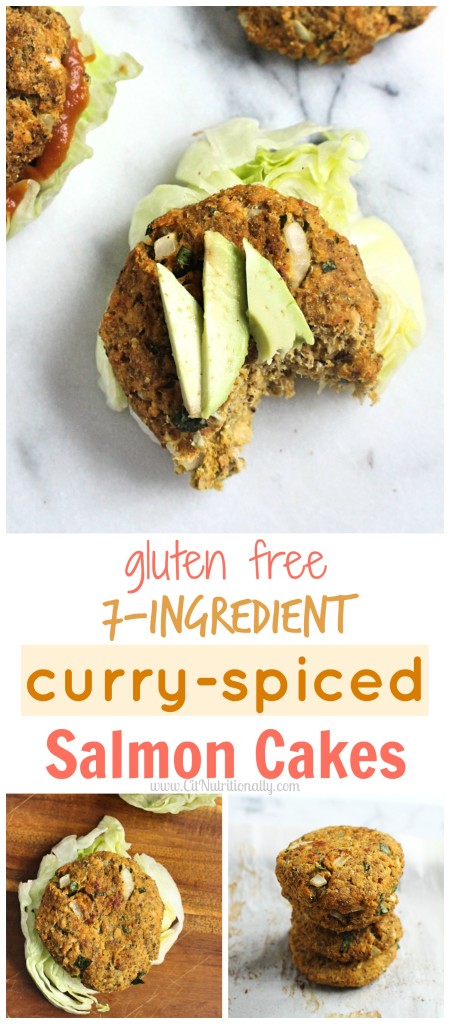 Have you ever cooked with curry powder?? Share the recipe with me below!!
XO
If you want to stay connected or you make something from C it Nutritionally I would LOVE to see your creations! Tag me or use the hashtag #CitNutritionally!

Let's get social! 
Facebook: C it Nutritionally
Twitter: @ChelseyAmerRD
Instagram: @CitNutritionally
Pinterest: ChelseyAmer