Decadent, elegant, and naturally sweet, these Coconut Date Truffles are fancy enough to ring in 2015, but easy to throw together as a last minute treat any day of the week!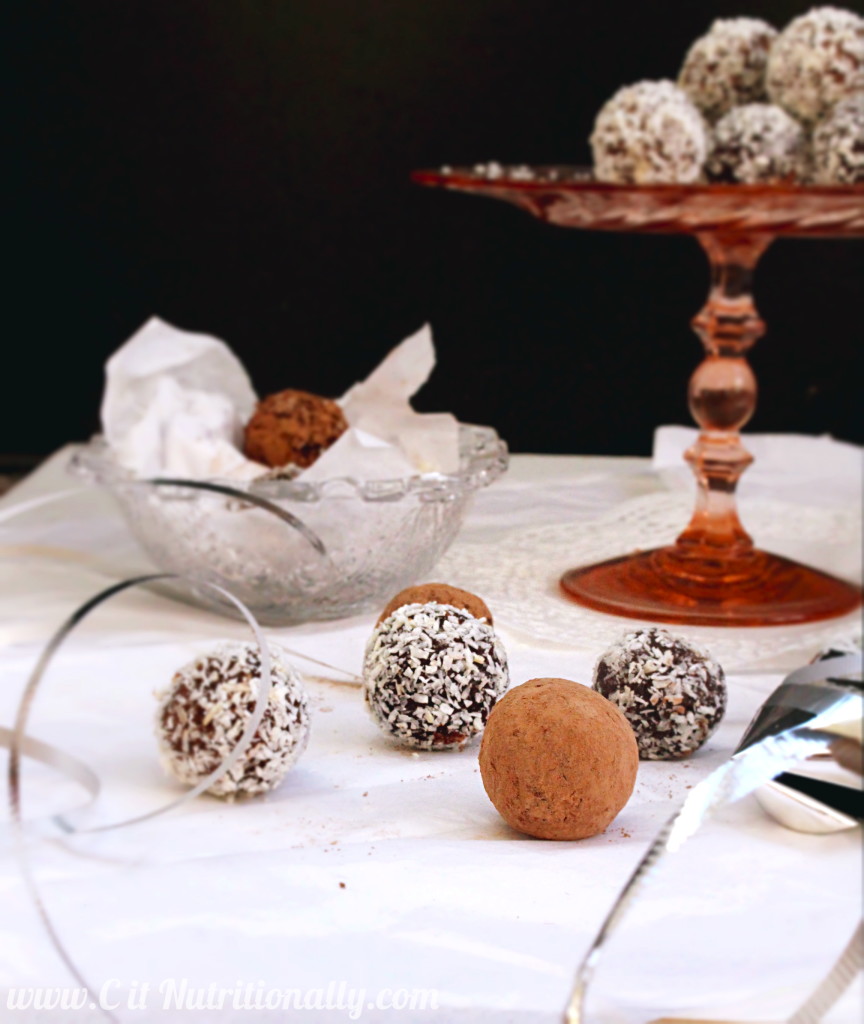 I started writing this post and deleted it about five times. I guess I just can't capture the feeling that this whirlwind year is coming to a close…this is my LAST Meatless Monday post of 2014 (ahhh!)…and a good one at that 😉
With 2014 winding down, I've spent a lot of time reflecting, both personally and professionally, on the last 365 days. I completed another year of grad school, landed a great job at a weight loss start up (that I LOVE) helping many people lose weight and keep it off,  I'm continuously learning SO much about business and nutrition in the real world, and I've continued to work with a private dietitian on tons of inspiring projects with interesting opportunities. While I remain enamored with my future profession, I have continued to grow on a personal level as well. I have jumped through many hoops this year, but each obstacle that I navigate has taught me something about myself — the courage, strength, and experience that comes with making sense of one's twenties! 
Maybe you've thought about your New Years resolution for a while now, or maybe setting a huge goal feels overwhelming to you (that's OK too!), but one thing's for sure…you need a sweet treat to ring in the New Year! OK, that was a bit of a stretch…
But this decadent, silky smooth, and elegant treat…made with only *5* ingredients…pairs perfectly with a glass of champagne to cheers to the year ahead!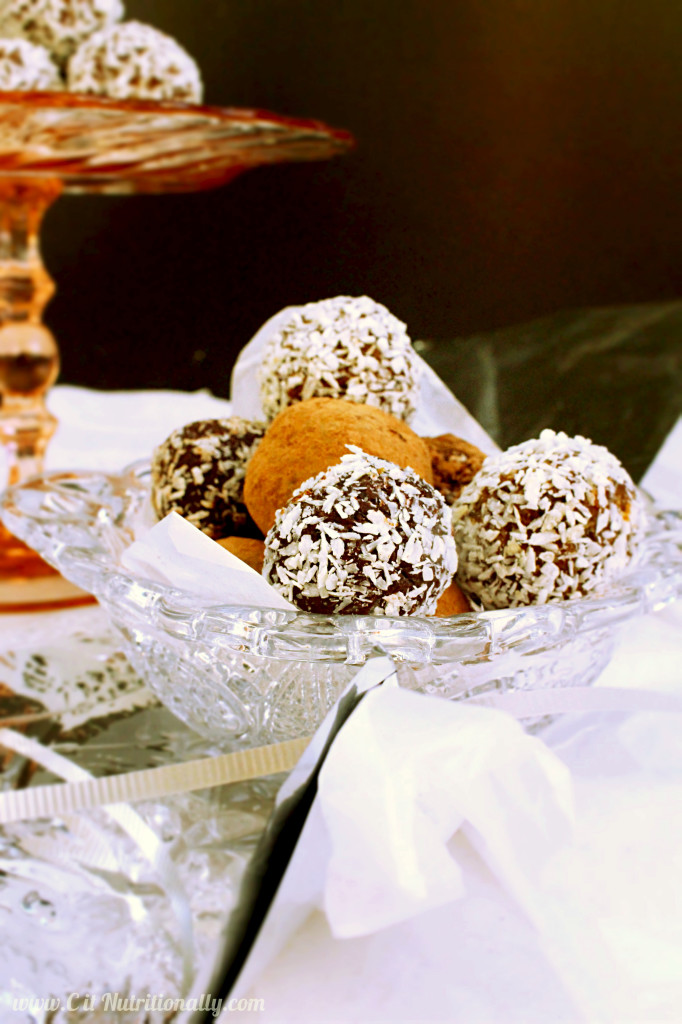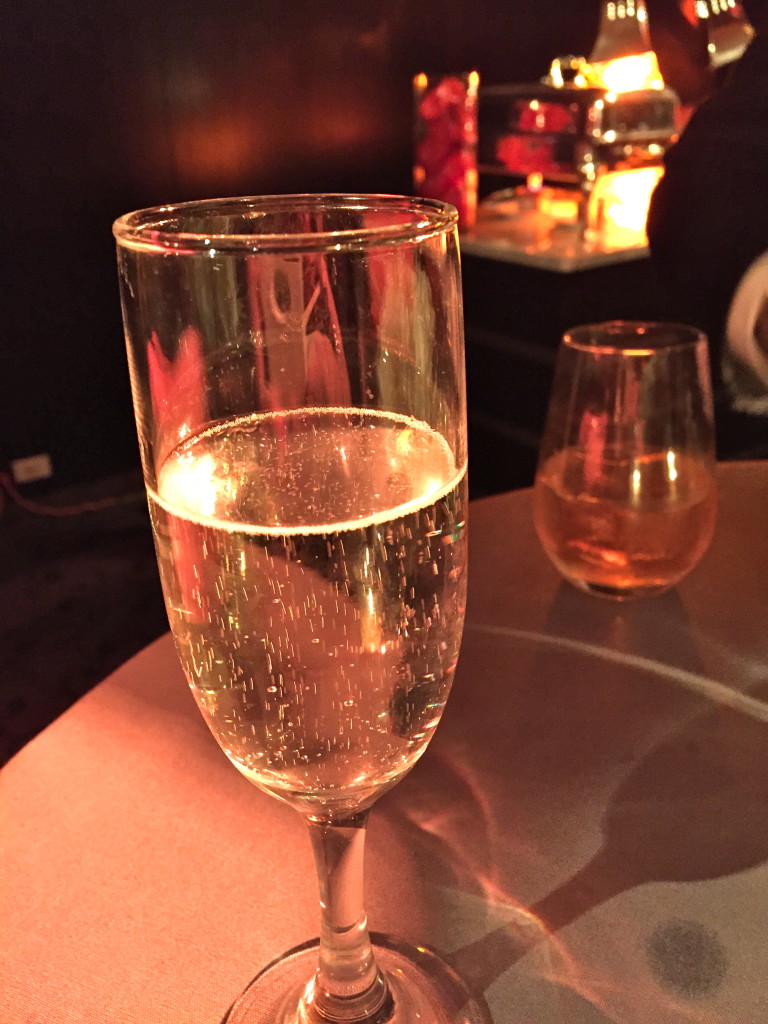 Leftovers won't even get in the way of your healthy eating resolutions…they're made from 100% REAL ingredients…heart-healthy cocoa, naturally sweet dates, and flavorful coconut!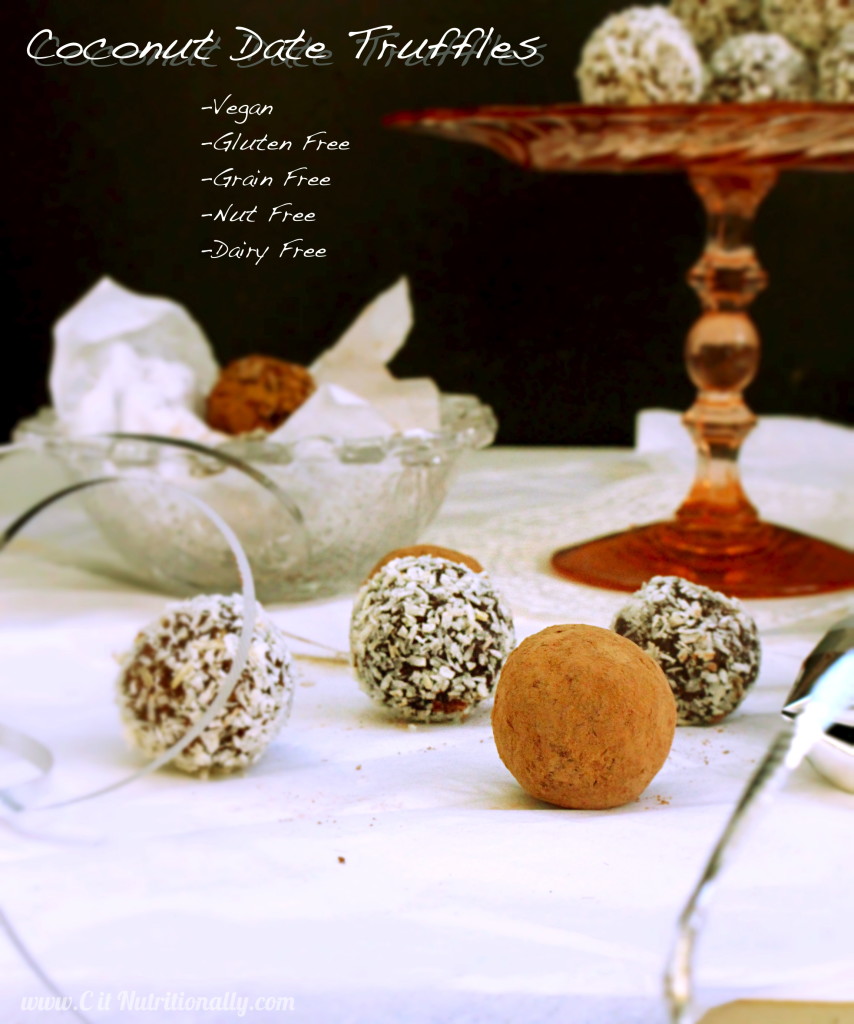 This no bake treat is simple to throw together minutes before your big New Years Eve bash…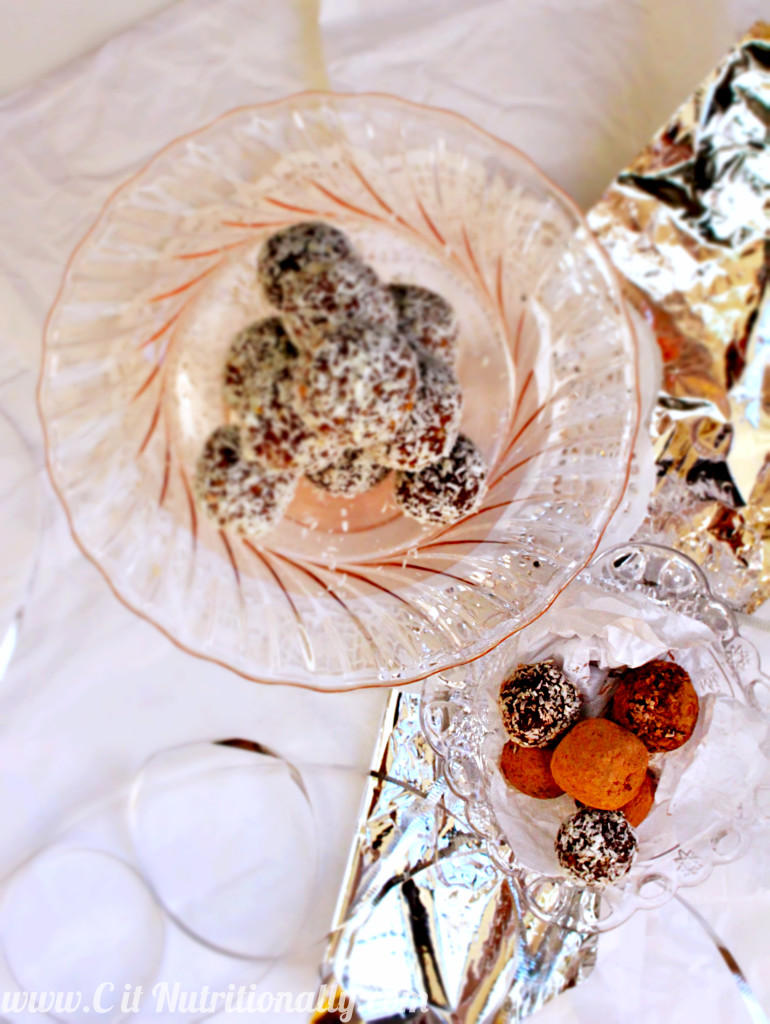 Simply combine dates, dark chocolate, and shredded coconut, with a hint of salt, in a large food processor.
Process, then add some unsweetened cocoa powder for more chocolatey flavor (and who doesn't want more chocolatey flavor?!). 
Then continue to process until smooth. 
Roll into balls, coat with extra cocoa or coconut, refrigerate, and serve! Voila…a tasty treat in WAY under an hour!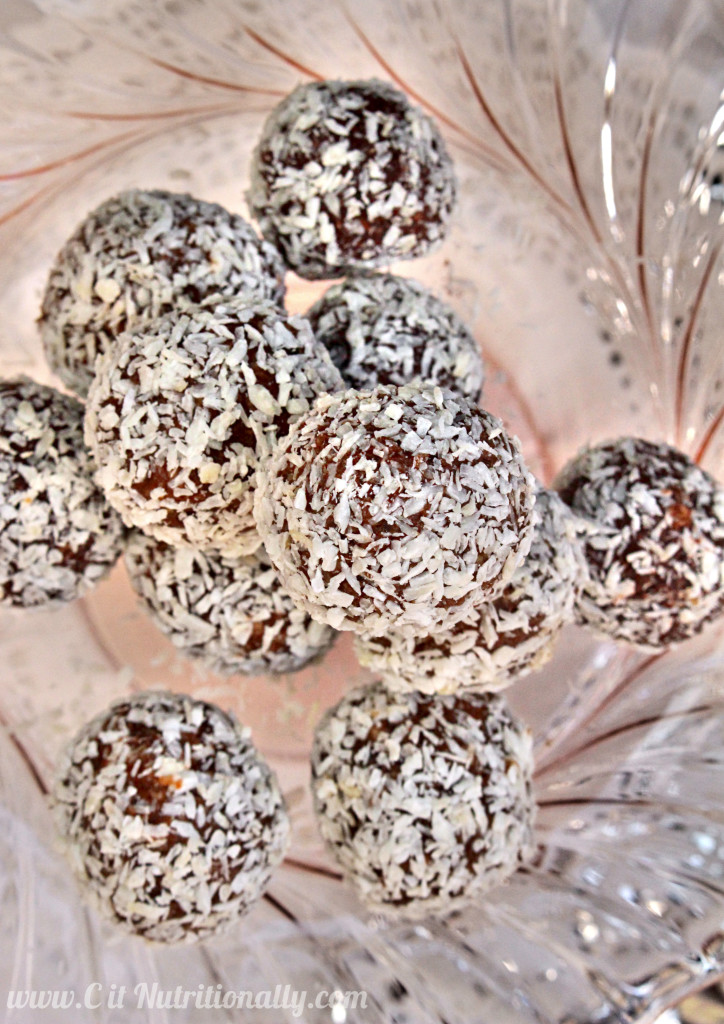 Chocolate Coconut Date Truffles
Recipe Type
:
Dessert, Vegan, Gluten Free
Author:
Prep time:
Total time:
Decadent, elegant, and naturally sweet, these Coconut Date Truffles are fancy enough to ring in 2015, but easy to throw together as a last minute treat any day of the week! Bonus: They're vegan, gluten-free, nut-free, dairy-free, and soy-free!
Ingredients
2 cups medjool dates, pitted
¾ cup unsweetened shredded coconut (more for decorating)
¼ cup mini dark chocolate chips or cacao nibs (I used Enjoy Life mini dark chocolate chips)
½ teaspoon kosher salt
2 tablespoons water
¼ cup unsweetened cocoa powder (more for decorating)
Instructions
In a large food processor, combine dates, coconut, chocolate chips, salt, and water. Process until smooth, occasionally scraping down the sides.
Once a uniform consistency forms, remove half of the date mixture and set aside (for some less chocolatey balls). Add the cocoa powder and continue to process until deep chocolatey color forms.
In a shallow dish, add extra cocoa powder or shredded coconut for decorating. Roll all of the date mixture into 1 inch balls and roll in cocoa powder or shredded coconut. Place on a wax paper-lined container and refrigerate until serving (at least 30 minutes).
Store in airtight container in the refrigerator for up to 1 week or in the freezer for 3 months.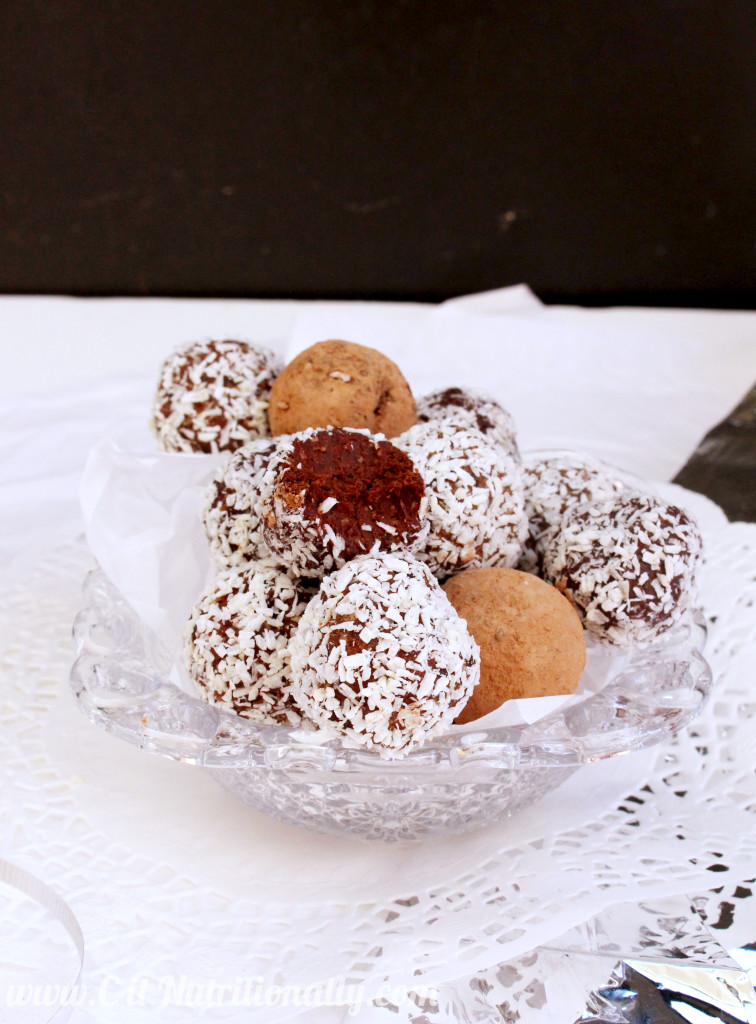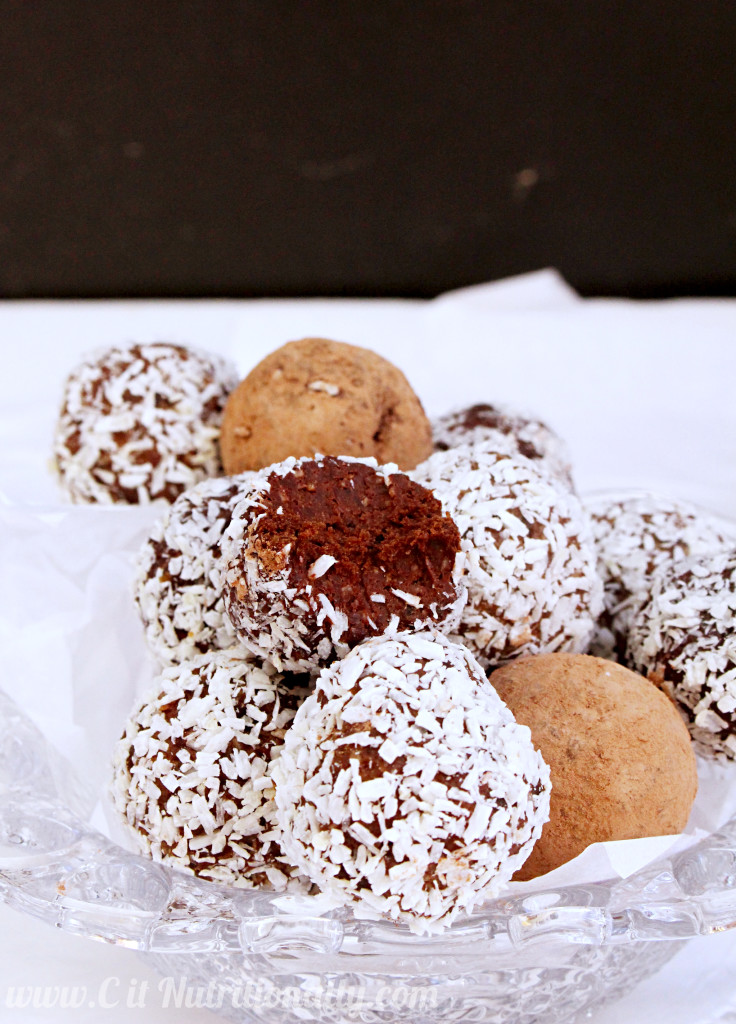 The sense of improving ourselves is what New Years resolutions are all about. I'm challenging myself to learn transcendental meditation, be more present in the moment, and reconnect with myself. My never-ending journey of self-discovery is one I look forward to continuing in 2015…
How are you looking forward to bettering yourself in the coming year? 
Cheers!
XO