Crispy, crunchy, and perfectly portable, this simple, crispy roasted edamame is a great travel snack, work snack, or anytime snack for a protein and fiber-filled munch!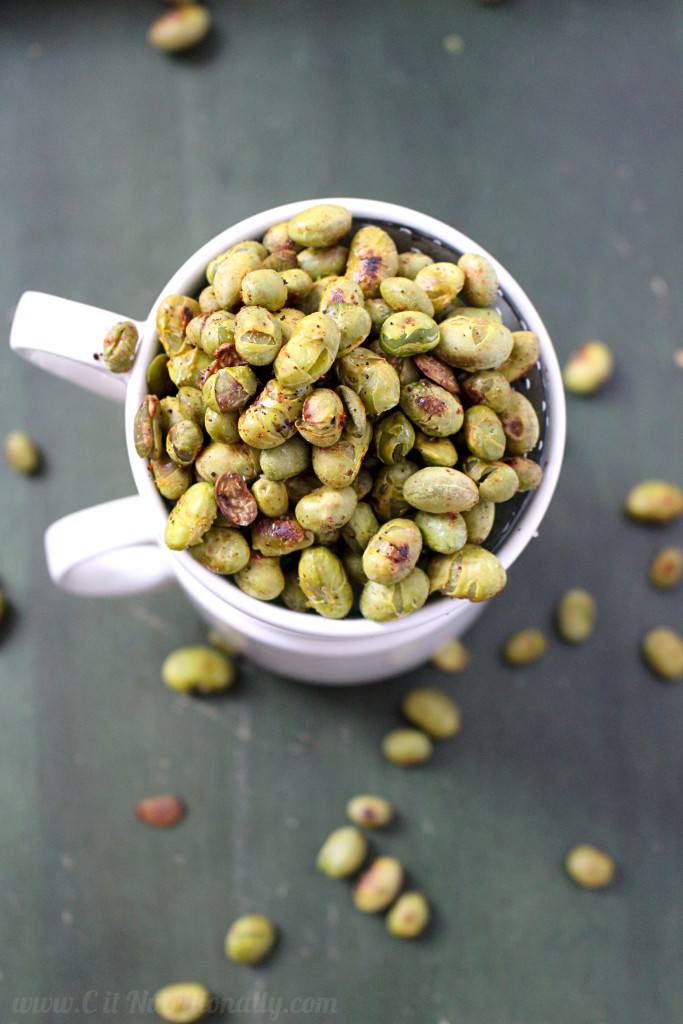 One of the most common questions I get from friends, family and strangers is about SNACKS.
What should I bring to work to eat because I get hungry around 3-4 pm?
What's portable that I don't need to make at home?
What's simple that I can eat on the go between patients?
What's odorless so I don't annoy co-workers?
While I have classic answers – peanut butter and whole grain crackers, hard boiled eggs, air-popped popcorn, a piece of fruit and some nuts/seeds, or some leftover salad — they don't fit all of the above criteria (namely, some of them staaank!).
With one of the busiest travel days upon us, I'm skipping my usual What I Ate Wednesday post to share a great, portable snack!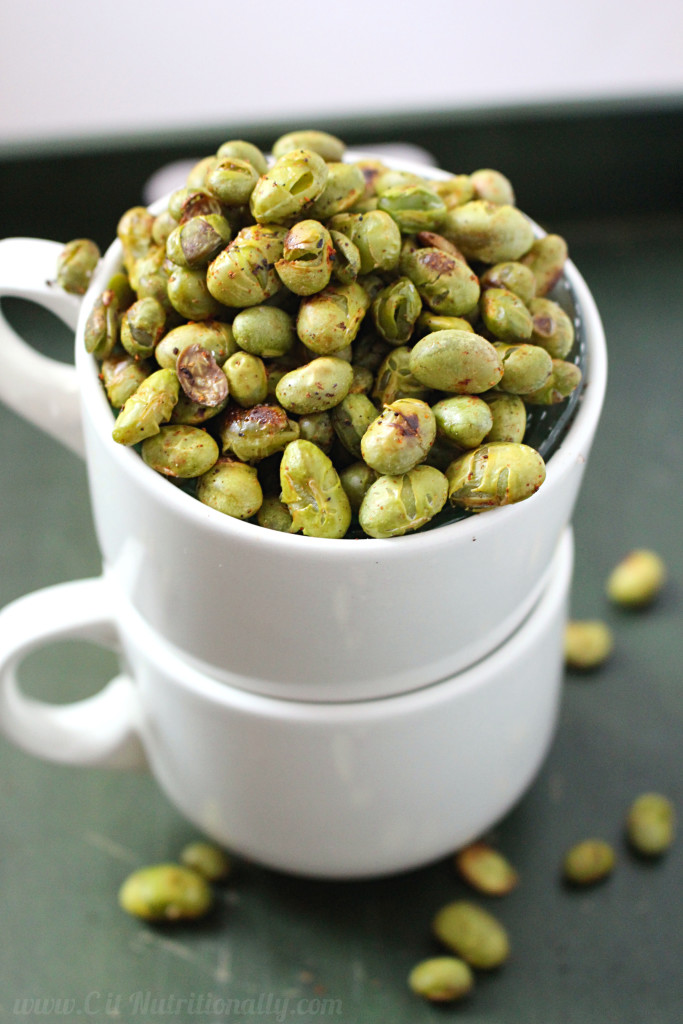 My friends know me as the snack queen because I never leave home without a snack…or a smile

 …so I totally have a new solution for your travel woes – CRISPY ROASTED EDAMAME!
You can make this snack the night before and then pack it for work when you need a crunch, munch and protein punch (see what I did thereeeee???)!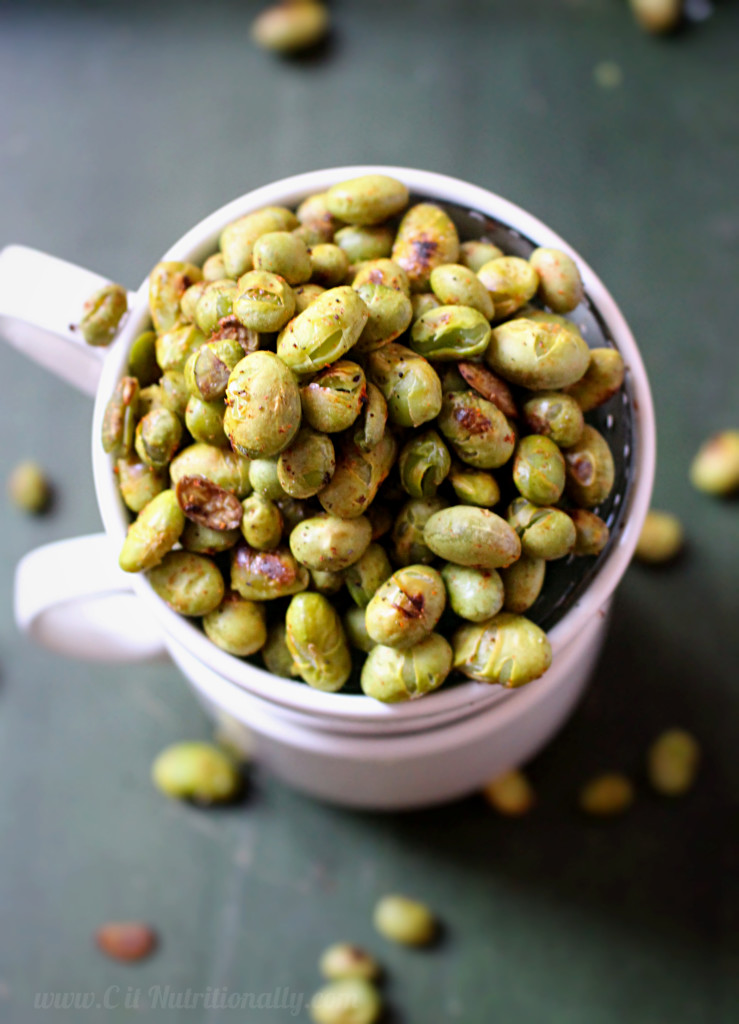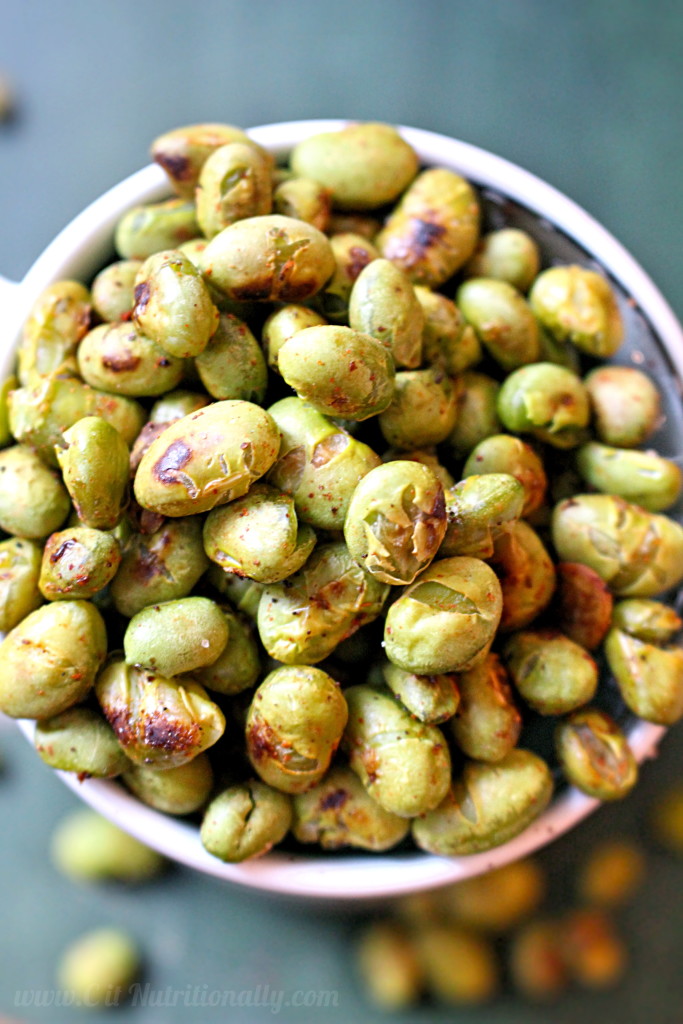 What makes a great snack? 
A well balanced snack contains both fiber and protein with a bit of healthy fats. This winning combo will keep you satiated through any travel delay…or long afternoon at the office! But what's a healthy snack without it being SATISFYING too?! If you're full, but not satisfied, what good is that?!
Edamame is one of my favorite snacks because…
They're satisfying soybeans…whether you're slurping them out of their pods or popping my roasted version with a crunch, you'll definitely feel satiated and satisfied after snack time.
These green beans contain 8 grams protein and 3 grams fiber per quarter cup, shelled (like in this recipe) for under 100 calories!
They're versatile…eat them in their pods, sprinkled with lemon juice or roasted, like below!
They're naturally vegan, gluten free, nut free, and dairy free!
They're portable!
Eat up!
Crispy Roasted Edamame
Recipe Type
:
Snack, vegan, gluten free
Author:
Prep time:
Cook time:
Total time:
Crispy, crunchy, and perfectly portable, this simple, crispy roasted edamame is a great travel, work, or anytime snack with a punch of protein & fiber! Vegan. Gluten Free. Grain Free.
Ingredients
1 teaspoon sea salt
¼ teaspoon freshly ground black pepper
½ teaspoon smoked paprika
¼ teaspoon garlic powder
1 cup shelled edamame (fresh or frozen and thawed)
Instructions
Preheat oven to 400F. Line a baking sheet with tin foil or parchment paper.
Add all spices to a medium-sized bowl. Mix to combine. Add edamame to the bowl and toss to combine.
Spread edamame on the baking sheet and bake for 25-30 minutes, until crispy. Broil for the last 2 minutes until browned and extra crispy!
Enjoy!
Storage tip: Let cool completely before putting in an airtight container to store for up to 4 days.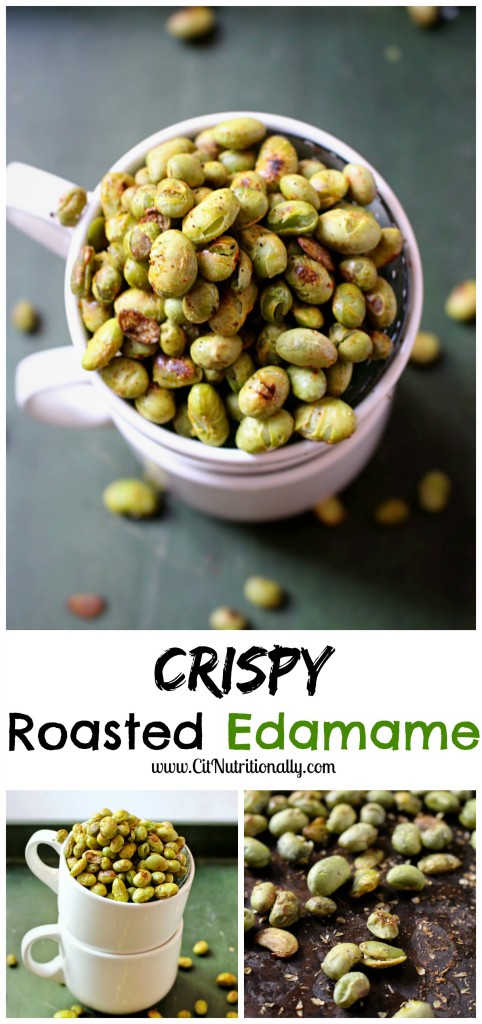 Safe travels friends!
XO
Looking for more satisfying portable snacks?! Try these great options…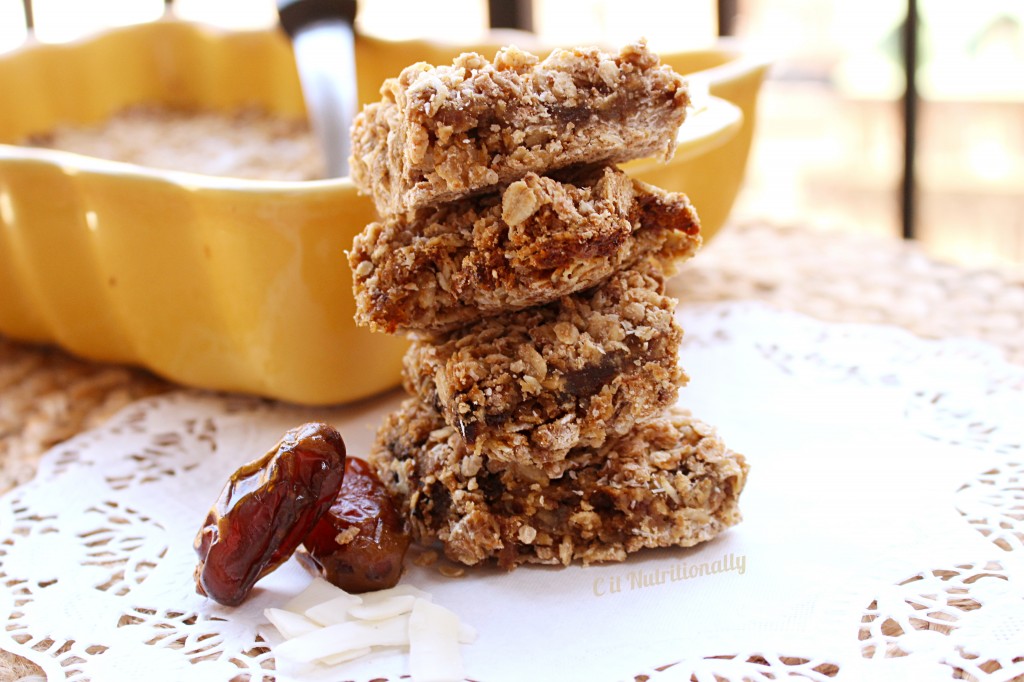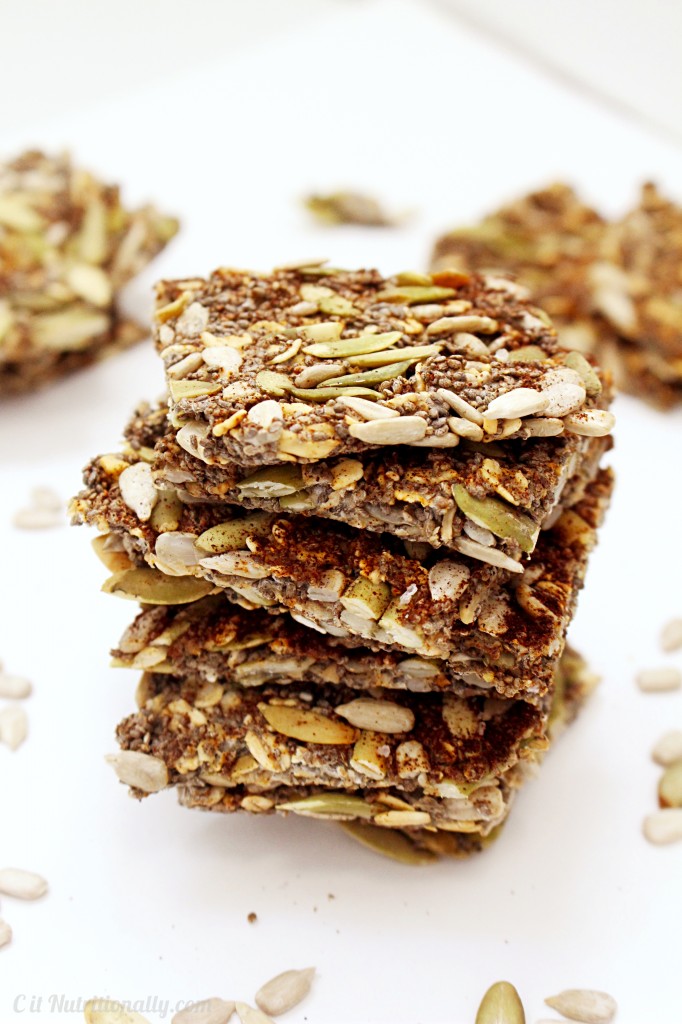 Healthy Birthday Cake Energy Bites