Throw just 5 ingredients together in just 5 minutes to make these EASY Baked Apples. Healthy enough for breakfast, but delicious enough for dessert!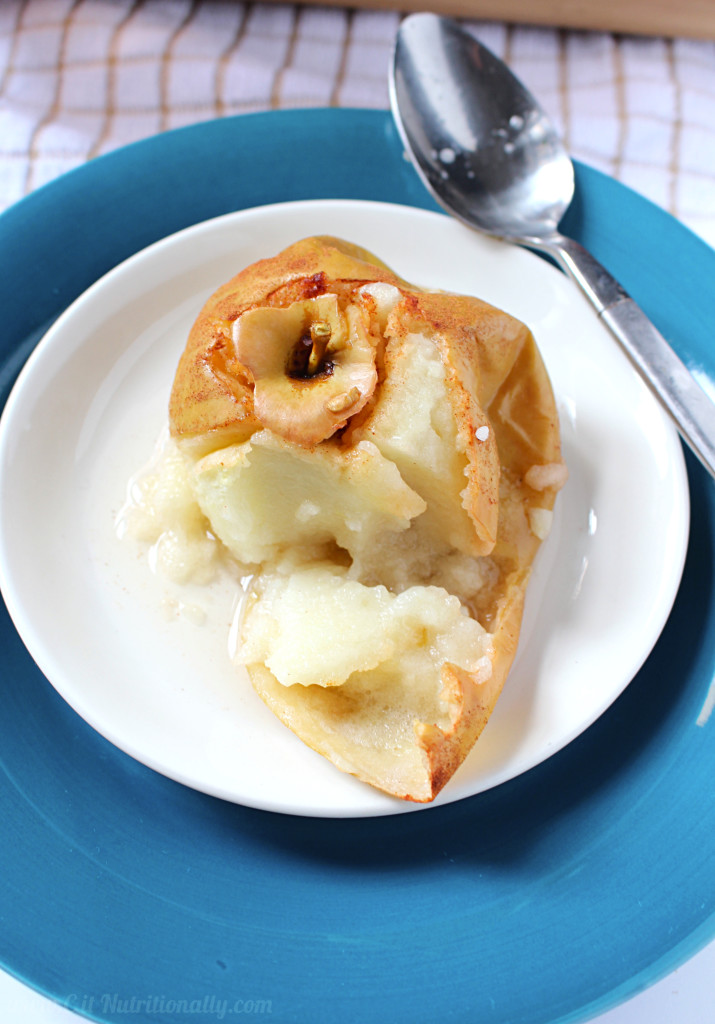 I am totally crushing on apples right now.
In case you didn't know from my abundance of apple pictures on Instagram, last weekend I went apple picking. It's been quite a few years since I went apple picking, but last weekends adventure with friends totally made me feel like a kid again! In fact, on my way home, my mom asked me which orchard I went to and it was the same one my family went to every fall growing up! How'd ya like that?! 
Returning home on Sunday night with my apple loot was better than returning home after trick-or-treating as a kid…or maybe I'm just remembering it wrong…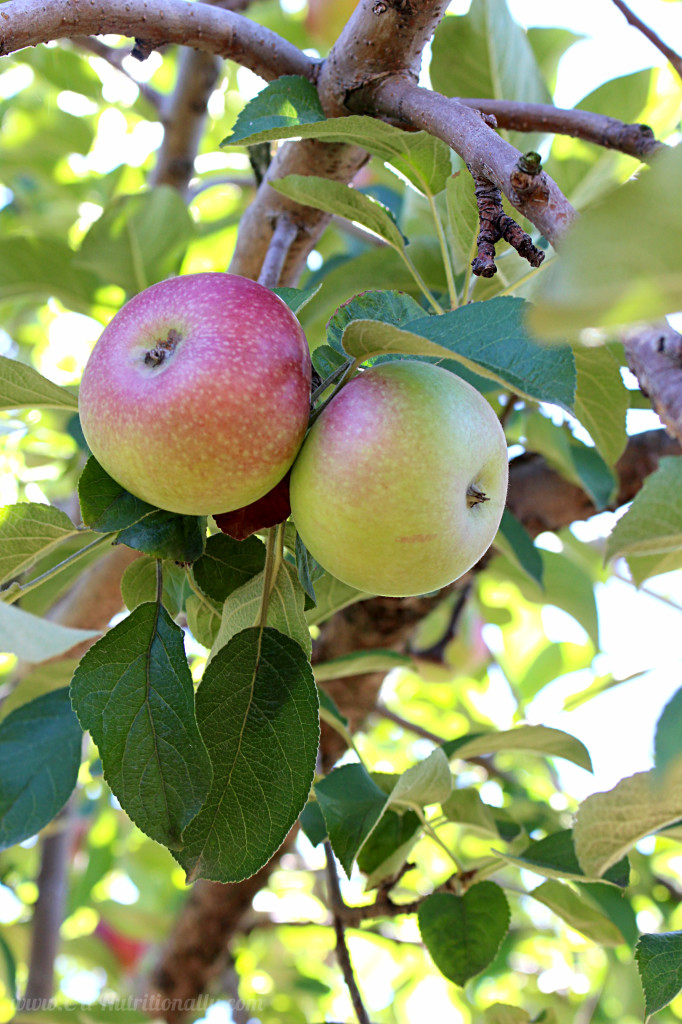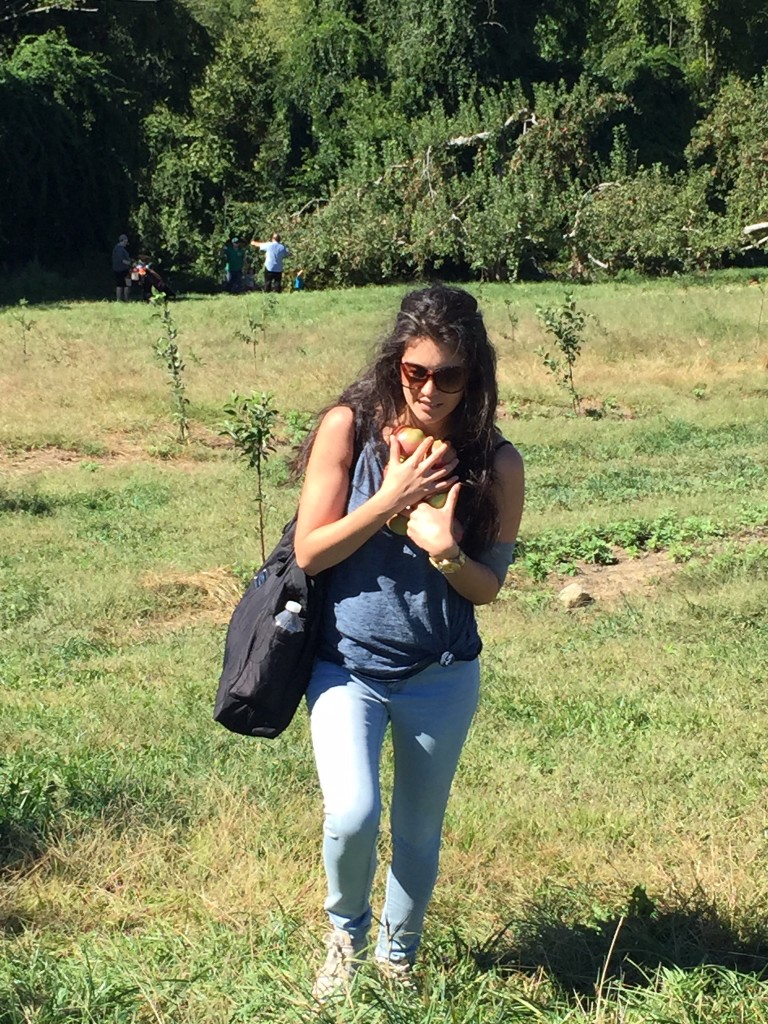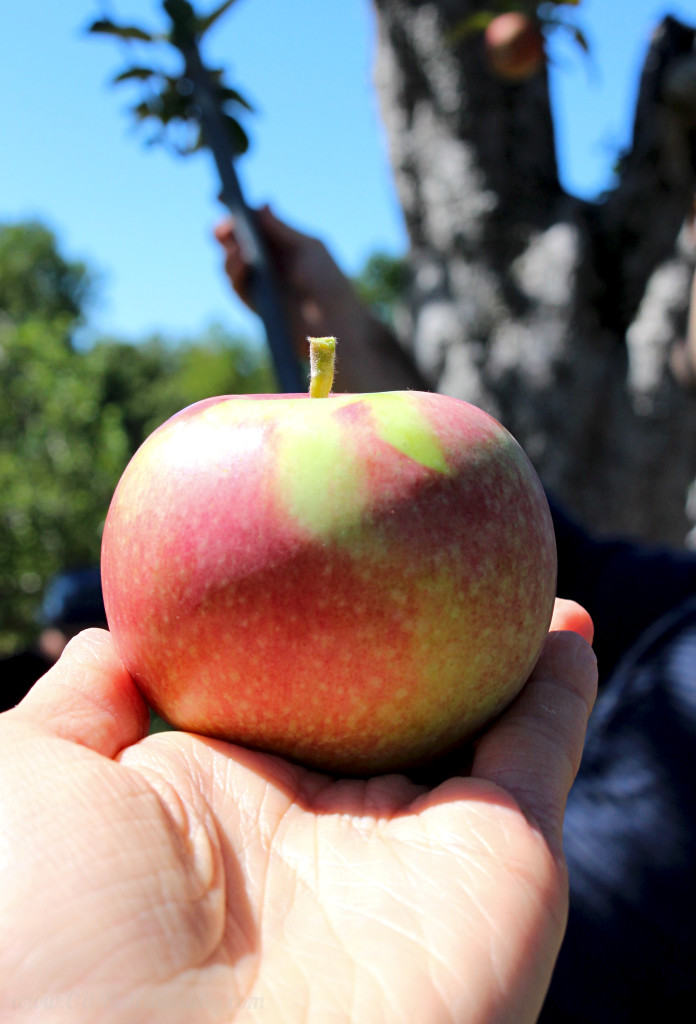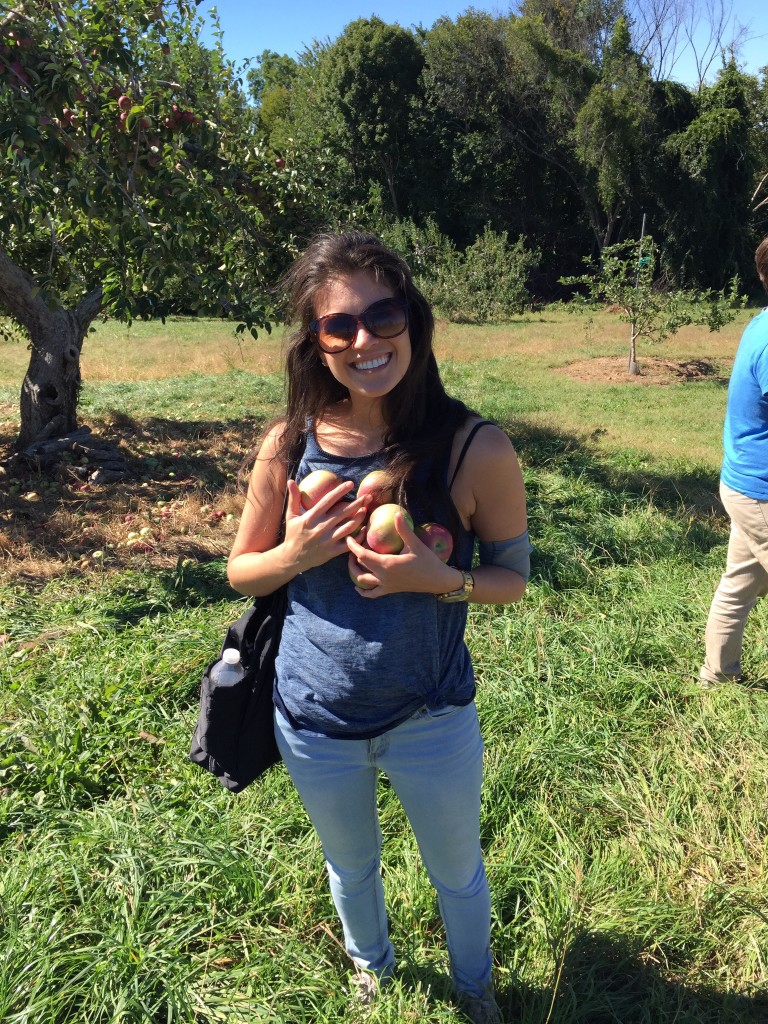 Either way, I've been crushing hard on apples and the inspiration is running through my veins! After eating maybe 5 apples at the orchard, I was still ready for more. I immediately whipped up my healthy apple crisp.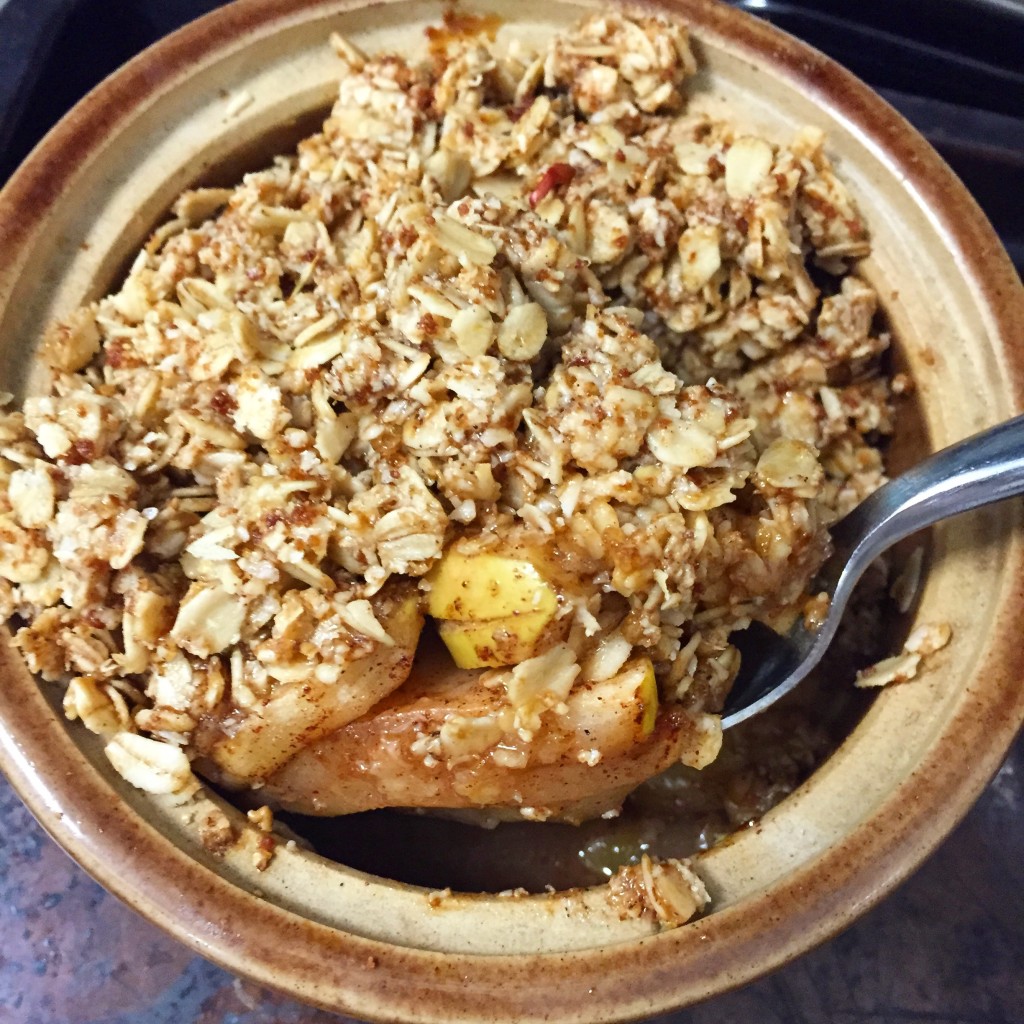 Then, I called my grandma (Mommoy) to get her recipe for easy baked apples.
Baked apples are one of those foods I only associate with grandma's house. Kind of like my favorite rainbow sprinkle cookies the size of my face, Mommoy's famous spaghetti and meatballs and chicken cutlets. Since it was a favorite, grandma always had it in the house!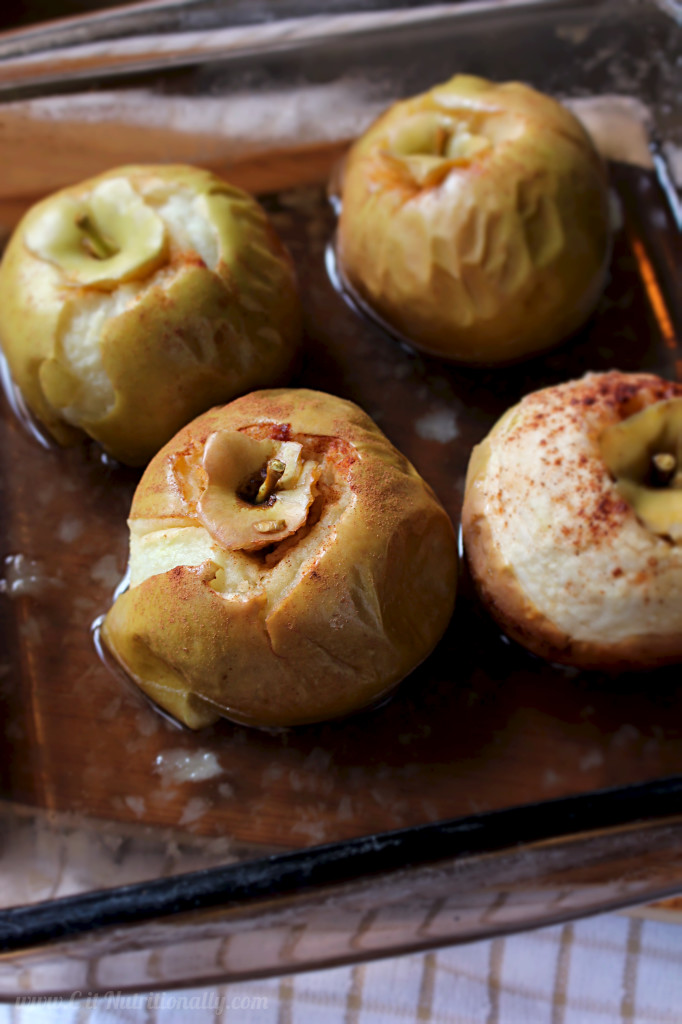 Well, after making her recipe to the T, I decided I now like baked apples better with the skin ON (helloooo, more fiber and antioxidants!), with tons of cinnamon, and with a secret ingredient of mine.
Baked apples are a cross between applesauce and apple pie, but without the crust and not as mushy. I ate at least 2 baked apples everyday this week – one for breakfast and one for a snack or dessert. Soooo good!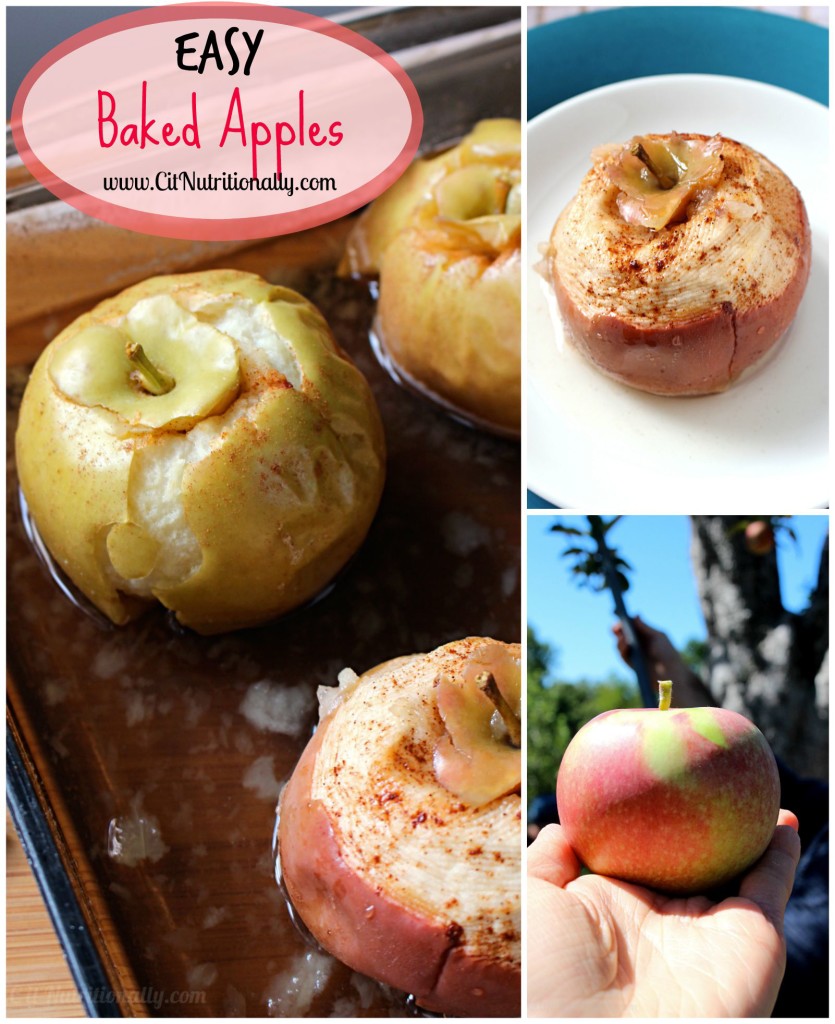 Before I get to the recipe, check out these amazing nutrition facts about fall's superstar – APPLES…
A medium apple (~3 inches in diameter) contains 95 calories, 0g fat, 4g fiber, and 14% your daily value of vitamin C.
Phytonutrients, like quercetin, can help regulate your blood sugar – GREAT news for diabetics!
Eating a whole apple – versus their broken down form in applesauce or apple juice – leads to increased satiety. One study proved that healthy adults eating a medium-sized apple 15 minutes before a meal, CUT their caloric intake at that meal by about 15%! That's staggering!
So let's get to it so you can enjoy these benefits of whole apples…
Thank you Mommoy!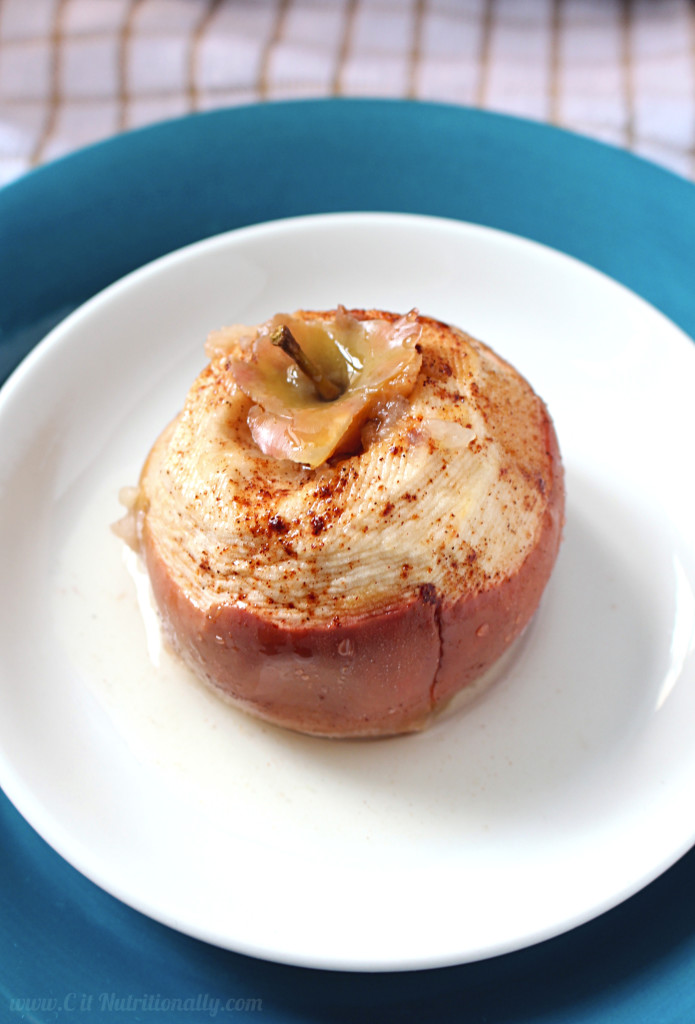 Easy Baked Apples
Author:
Prep time:
Cook time:
Total time:
Ingredients
4 Macintosh apples
1-2 tablespoons honey (depending on your sweet tolerance)
1 teaspoon cinnamon (more to taste)
½ teaspoon ground ginger
½ teaspoon vanilla
Instructions
Preheat oven to 350°F.
Carefully cut out the top core of the apples and set aside. If desired, you can peel the apples halfway down (I used a vegetable peeler), but this is not necessary.
Place the cored apples in an 8 x 8 baking dish and drizzle honey over the top of the apples. If you're using freshly picked apples, you probably only need 1 tablespoon of honey.
Then sprinkle cinnamon and ginger over the apples.
Return the tops of the core to the apples and fill the dish with enough water to cover at least the bottom 1/3-1/2 of the apple. For me, this was about 1 ½ cups. Add vanilla and an extra drizzle of honey to the water.
Bake for 45 minutes to an hour. Enjoy!
Have a FABULOUS weekend full of apple picking, baked apples and more!
XO
Looking for more apple recipes? Check these out:
Healthy Apple Crisp (now with gluten free option!)