I am SO excited to finally be sharing the first edition of my Food Allergy Snack Survival Guide today!
My very first FREE ebook is full of my favorite food allergy friendly recipes, free from the top 8 food allergens: Tree Nut Free, Peanut Free, Dairy Free, Egg Free, Wheat Free, Soy Free, Fish and Shellfish Free, plus gluten free too!
To get your FREE copy, click here!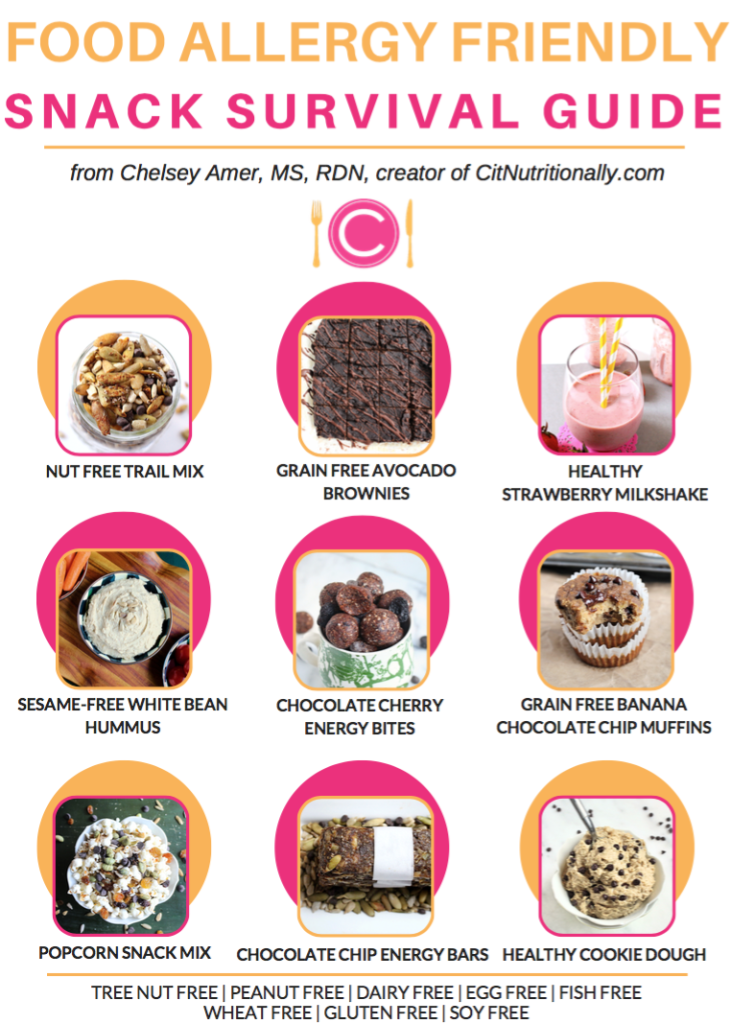 Did you know August is Kids Eat Right month?? As children all across the country are heading back to school this month and next, it's the perfect time to focus on encouraging healthy relationships with food and balanced nutrition in our future generation!
When I first set out to become a dietitian, I knew I wanted to work with kids in some capacity. Now, part of my practice is working with families who navigate the many unknowns in the world with food allergies (while the rest is working with adults, helping them develop healthier habits and a good relationship with food), which is something we definitely do not talk about enough!
Living with food allergies is very serious. In fact, 15 million Americans have food allergies, including 1 in 13 children. As we head back to school, that's about 2 in every classroom!
These aren't intolerances (although very important as well!). These are potentially life-threatening reactions to something that we need to live — FOOD. Not only does living with food allergies impose an underlying fear in what you can eat, but can also be very limiting. It forces individuals to restrict their diets (for the right reasons). It also associates [some] food with danger, which can be a difficult mindset to overcome.
Personally, I know having food allergies [to nuts and sesame seeds] has greatly impacted my relationship with food, my ability to eat freely, and my ability to feel confident in my food choices. When I went to school, kids were still allowed to bring peanut butter and jelly for lunch or those peanut butter cracker sandwiches for snack. The smell would affect me and make me feel on "alert."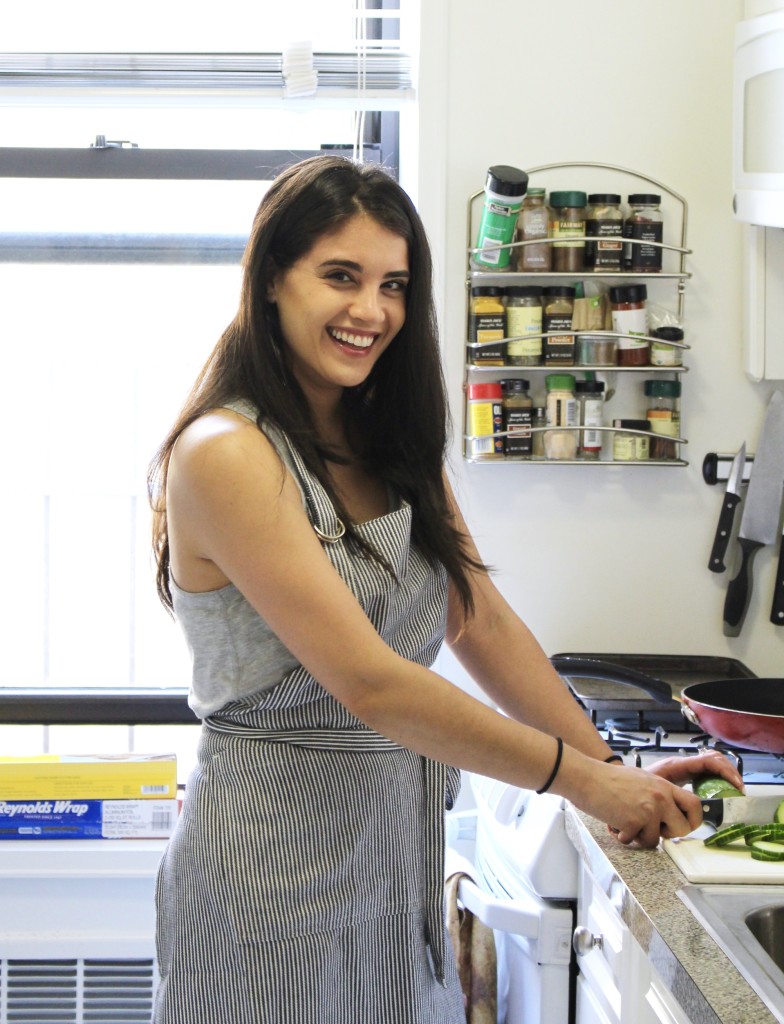 Now, with a rising number of children with food allergies, schools take measures against some of the most common allergens. Many schools are nut free and even more, don't allow any sharing of food. 
This is a step in the right direction to ensure all kids feel safe eating in what is supposed to be a safe environment, but of course, awareness is key! The more we discuss the serious nature of food allergies, the more we can teach others best practices to prevent cross-contamination, what to do in case of an emergency, and how we can all help kids feel safe to eat freely.
So in honor of Kids Eat Right month, so all kids can feel safe, I'm releasing my first ebook (!!), or as I like to call it, my pocket guide: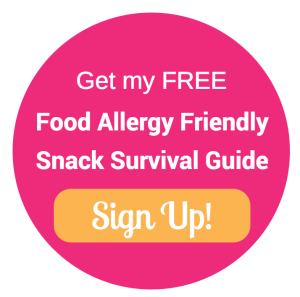 Whether you have kids or not, finding deliciously nutritious snacks that just so happen to be food allergy friendly can be tough, so this book is for everyone!
In my Food Allergy Snack Survival Guide you will find…
Recipes free from the top 8 food allergens: Tree nut free, Peanut free, Soy free, Egg free, Fish and Shellfish free, Milk free, Wheat free

Gluten free recipes too!

My shopping guide to help you navigate the aisles of your supermarket with confidence
My most popular snacks in one place!
If you work or send your children to school in a food allergy friendly environment, then my Food Allergy Snack Survival Guide this is the book you need to always have a food allergy friendly snack on hand!
Plus, when you sign up THIS WEEK (!!) you can receive a FREE initial consultation with me, so I can help your family better navigate the world with food allergies!
I hope this book helps your Kids Eat Right and feel safe while doing so!
And tell me: Do you or someone you know navigate the world with food allergies? How has that impacted your relationship with food?
XO

Let's get social!

Facebook: C it Nutritionally
Twitter: @ChelseyAmerRD
Instagram: @CitNutritionally
Pinterest: ChelseyAmer