Try these Gluten Free Zucchini Bread Breakfast Cookies to kick start your day with nourishing ingredients, no added sugar and even a serving of veggies!
Vegan, Gluten free, Nut free, Egg free, Dairy free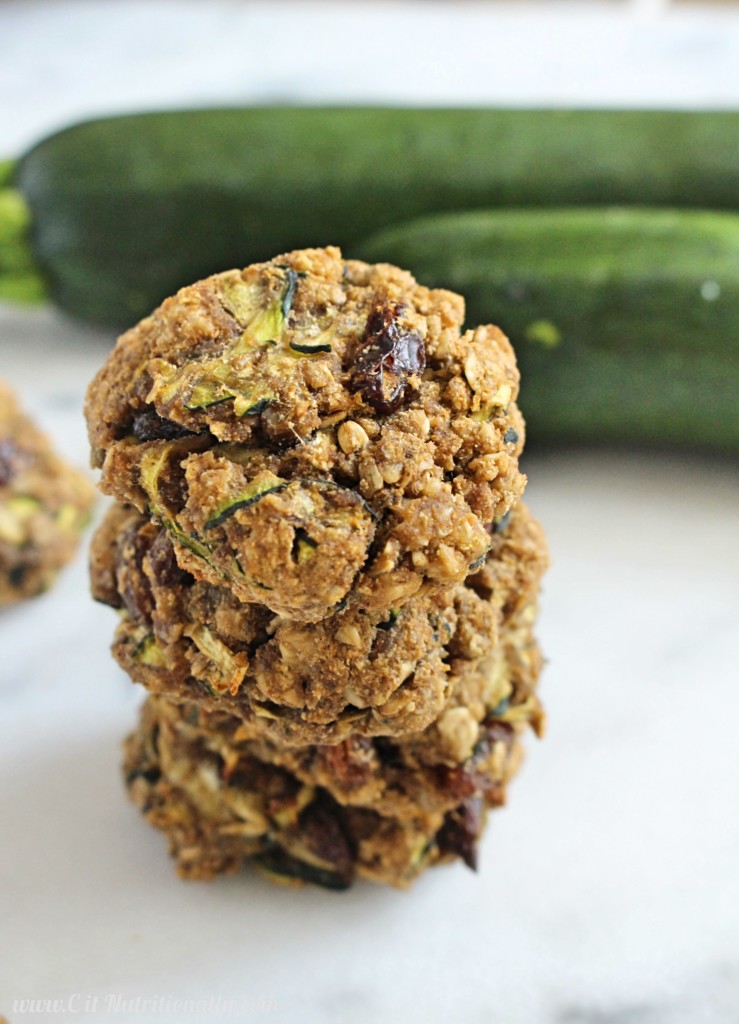 Anyone who knows me knows breakfast is my FAVORITE meal of the day. And by favorite meal of the day I mean there are days when I eat "breakfast" for lunch and dinner ((helllloooo my favorite omelette!)) …ok AND dessert too! And who decided what food is acceptable for "breakfast" anyways??
But if you're someone who struggles to eat anything before noon — whether it's because you don't have time in the morning, can't stomach something so early before you leave for work, or are too busy getting your kiddos to eat breakfast — I have the PERFECT solution: Gluten Free Zucchini Bread Breakfast Cookies!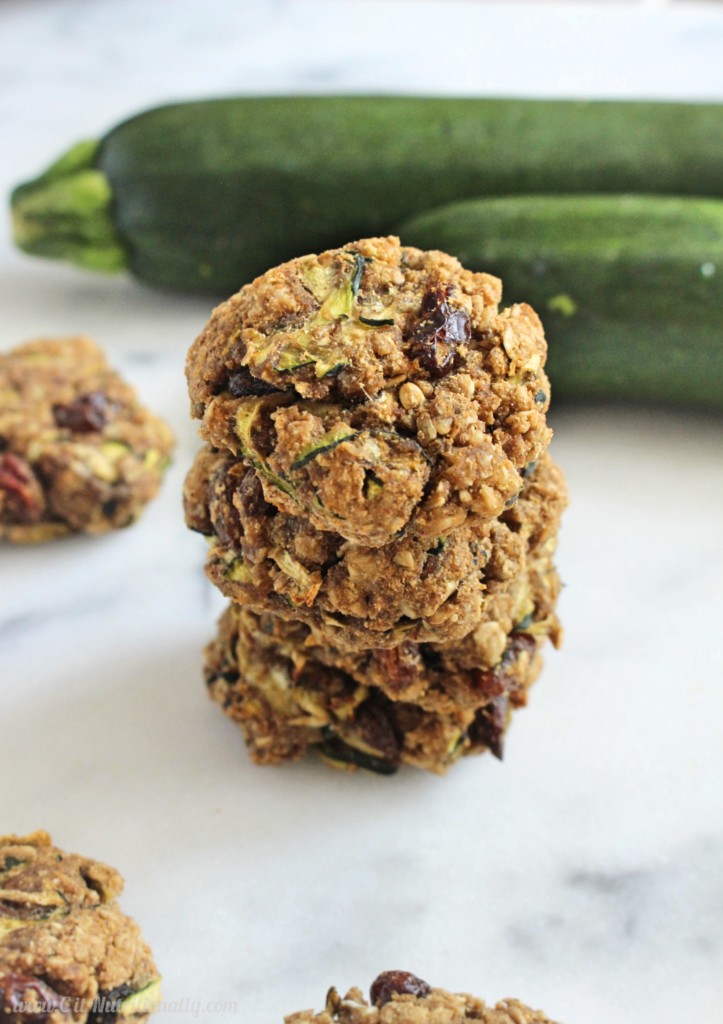 Because who says no to cookies??
Not me!
And won't you feel good about eating some veggies in your breakfast??
I know I do!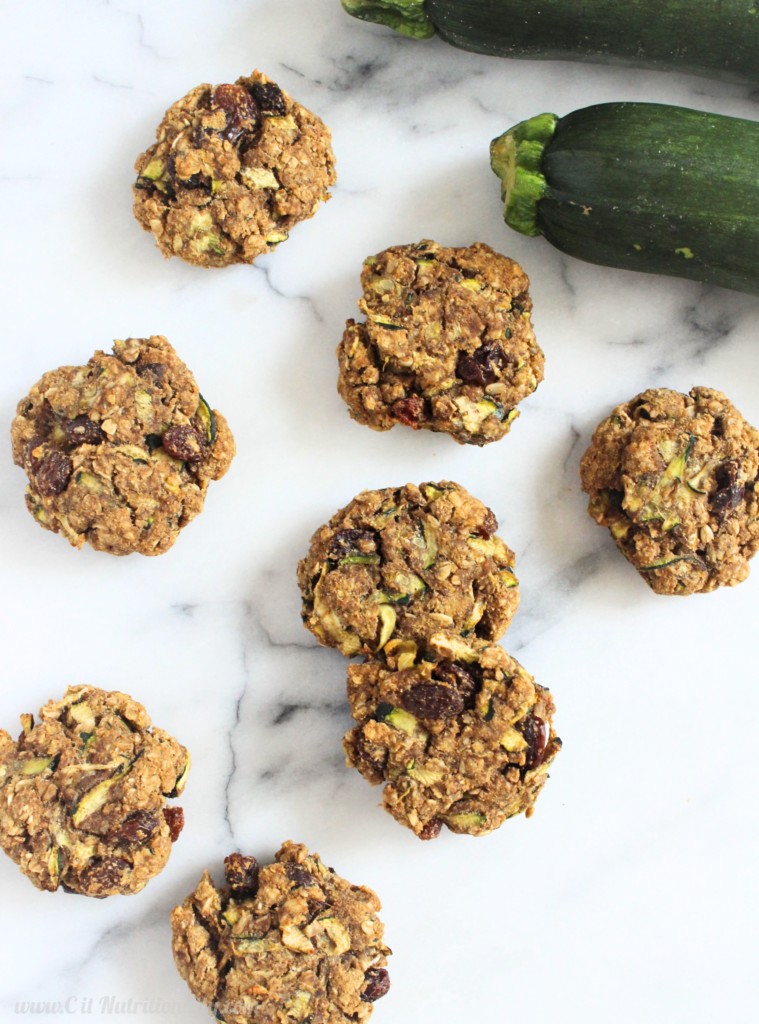 AND it's Food Allergy Awareness Week, so how could I NOT take part in raising awareness and celebrating foods that are food allergy friendly?! And celebrating I am… with COOKIES! 
Every time I eat I need to make sure my food is safe… and so do 15 million other Americans with food allergies. So you can feel safe eating these cookies or serving them to a crowd because these cookies are free of the top 8 food allergens AND gluten free (if you use gluten free oats). So get excited for more celebrations to come and awareness to be raised this week in honor of Food Allergy Awareness Week!
But back to these Gluten Free Zucchini Bread Breakfast Cookies, specifically…
Zucchini season is around the corner ((waaaaahhh–hooo!!)), so get your spiralizer in shape for zoodles on FLEEK, more fun nachos and breads and COOKIES! I think zucchini may just be one of my favorite veggies (do I say that every week about something different?) because zucchini's mild flavor is SO versatile!


Zucchini is full of water too (helloooo hydration!), SUPER low in calories (33 calories for an entire zuke!), loaded with vitamin C and each medium zucchini contains 2 grams of fiber + almost 2.5 grams of protein! 
Lately, I've been roasting zucchini each week as part of my food prep to sweeten 'em up (because we're just a littttle early for zucchini season), throwing 'em into smoothies and making cookies!!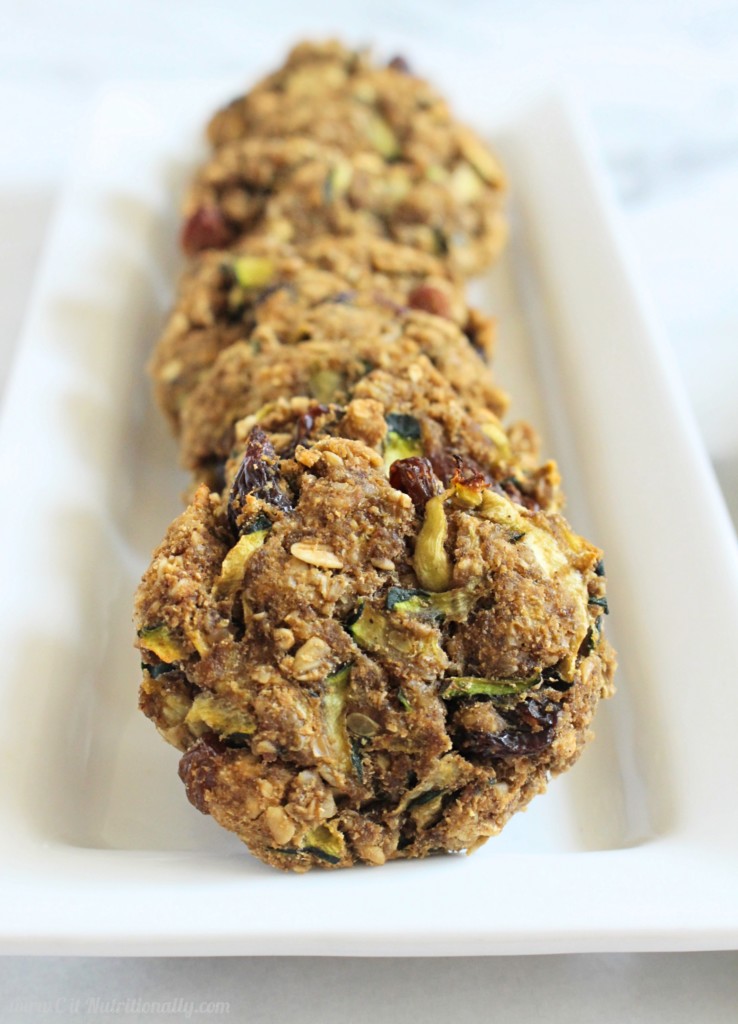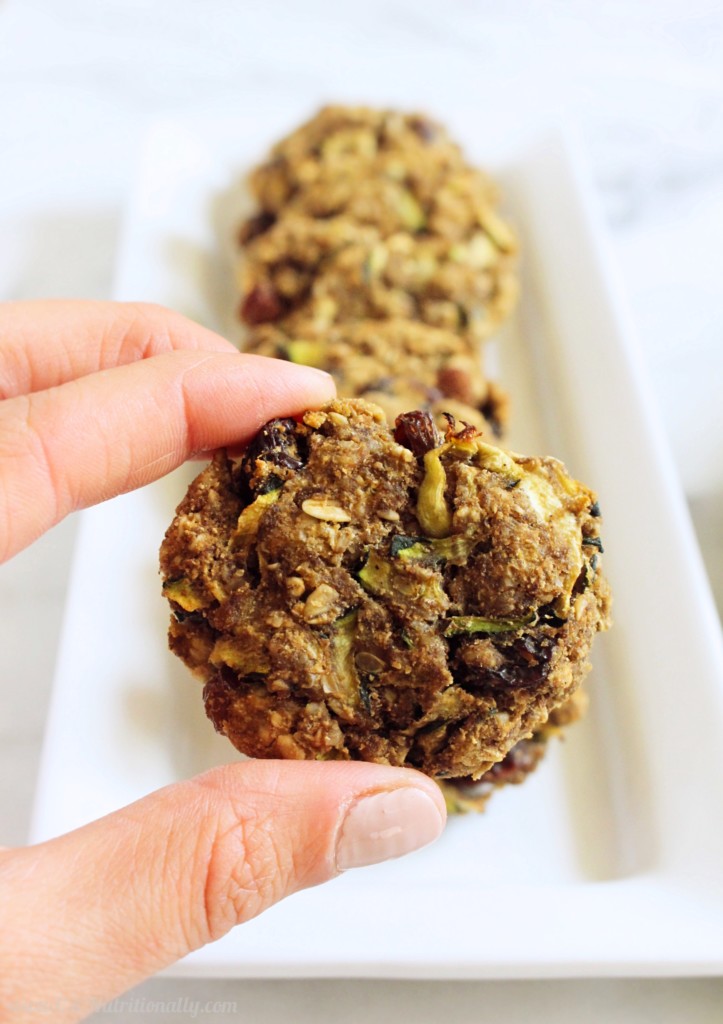 Seriously though, these cookies have been a LIFESAVER for me since I starting working at Healthie. Even though I alllwayyyss make time for a full, balanced breakfast (just check out my Instagram!), I pack two of these cookies as a little sweet treat as an afternoon pick me up! Oh, and that's only if S didn't eat them all for dessert the night before (he likes to heat them up and add a couple of chocolate chunks on top!). Either way, our sweet teeth are satisfied without any added sugar… any time of the day!
These Gluten Free Zucchini Bread Breakfast Cookies are…
Soft and chewy
Deliciously nutritious!
Made with just 8 ingredients… in 1 bowl… in 20 minutes!
Full of fiber
Naturally sweetened with a banana — not added sugar!
100% vegan + gluten free!
Made with ingredients you probably have at home


Let's bake…
Gluten Free Zucchini Bread Breakfast Cookies
Ingredients
Instructions
Preheat oven to 350°F. Line a baking sheet with parchment paper or silpat mat and set aside.
Add mashed banana, seed butter, water and vanilla to a medium-sized mixing bowl. Mix to combine. Add coconut flour, oats, cinnamon, salt, raisins and zucchini and mix until oats are well moistened. It may be easier to use your (clean) hands!
Scoop out about 1 1/2 tablespoons of dough and roll into a ball. Flatten with the palms of your hand and place on the prepared baking sheet. Cookies will not spread much, so you only need to leave about 1 inch in between each cookie. Repeat until all dough is used.
Bake at 350°F for 15 minutes, or until edges are golden brown. Let cool for a few minutes before transferring to a cooling rack.
Store in an airtight container.
http://citnutritionally.com/gluten-free-zucchini-bread-breakfast-cookies/
Don't forget to PIN IT…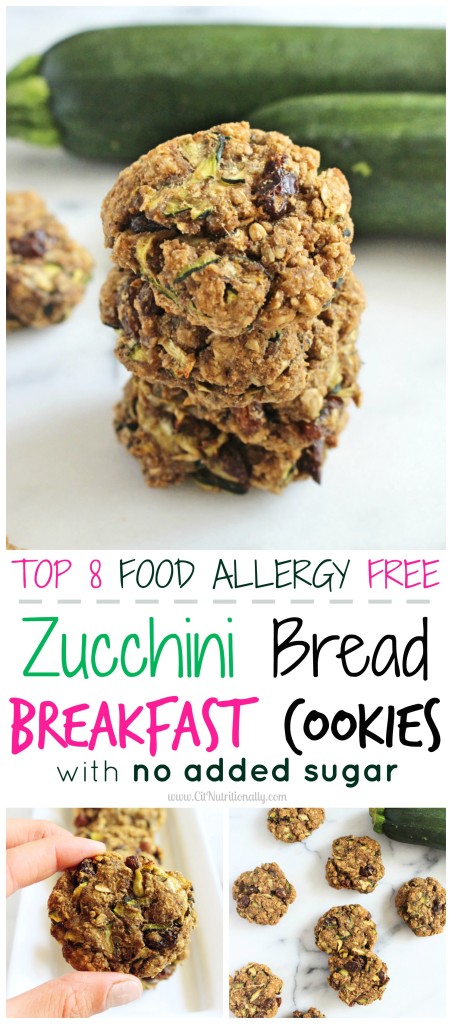 I hope this quick and easy recipe simplifies your mornings too!
XO
If you want to stay connected or you make something from C it Nutritionally I would LOVE to see your creations! Tag me or use the hashtag #CitNutritionally!
Let's get social! 

Facebook: C it Nutritionally
Twitter: @ChelseyAmerRD
Instagram: @CitNutritionally
Pinterest: ChelseyAmer