Let's keep this simple.
Quinoa is one of my favorite foods, the new rage, but not a universal favorite.
Make this salad…you'll be a believer!
WHY, you ask? Here are all of the benefits:
It's considered a grain (but it's really GRASS), that's a COMPLETE protein (meaning it contains all of the amino acids your body cannot make on its own).
High in fiber — 21% of your daily recommended intake per serving (versus 14% brown rice)!
Contains antioxidants flavonoids, like quercetin and kaempferol, in greater concentrations than in some berries.
Provides a significant amount (of forms) of vitamin E, that is not found in a lot of grains…an antioxidant too!
So let's make a Mediterranean-inspired Greek Quinoa Salad!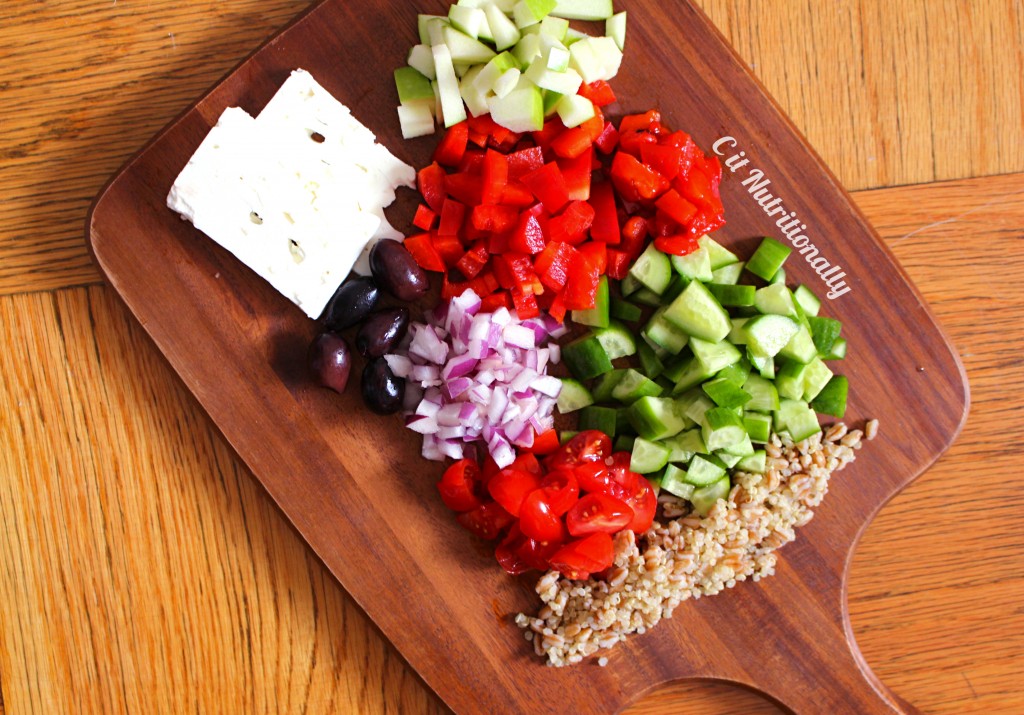 Greek Quinoa Salad
Recipe Type
:
Salad, Lunch
Cuisine:
Vegetarian, Gluten-free
Author:
Prep time:
Cook time:
Total time:
A light grain-based lunch salad perfect for Spring, inspired by the flavors of the Mediterranean!
Ingredients
1/2 cup quinoa, uncooked
Dash salt
1 cup cucumbers, chopped
1/2 cup tomatoes, chopped
1/2 cup bell peppers, chopped
1 roasted bell pepper, chopped
1/4 cup red onion, chopped
1/2 Granny smith apple, chopped
6 olives, chopped
1/4 cup low-fat feta cheese
1 tbsp red wine vinegar
2 tsp extra virgin olive oil
1/2 tsp oregano
1/8 tsp dijon mustard
Pinch of black pepper
Instructions
Prepare quinoa according to package instructions, including a dash of salt. Allow to cool once cooked.
Combine vegetables in a medium sized bowl with feta cheese and cooled quinoa.
To make dressing, whisk together vinegar, olive oil, and spices in a small bowl. Pour dressing over chopped salad.
Let sit in the refrigerator for at least 1 hour.
Enjoy!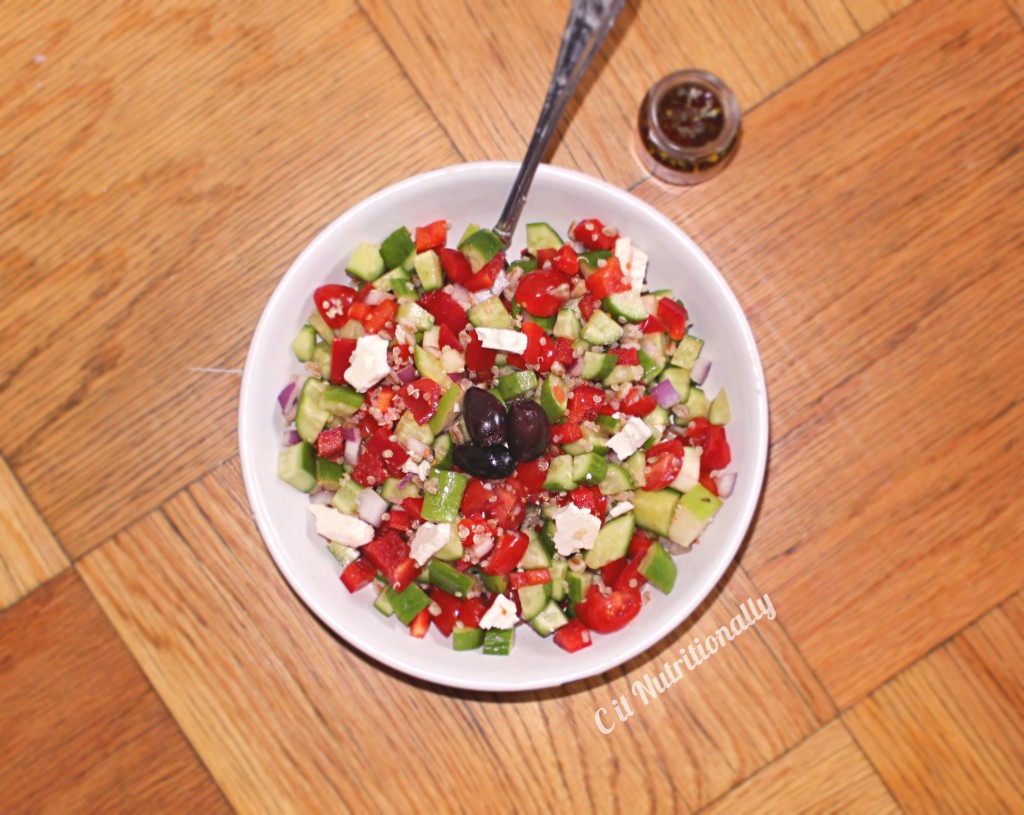 XO