With less than 100 calories, 2.5 grams of protein and 3 grams of fiber in each bite, these ((healthy)) gingerbread cookie energy bites will become your new go-to holiday snack…perfect to throw in your bag for a last minute shopping trip, a long flight (road trip or train ride) or pre-workout fuel. Happy holidays!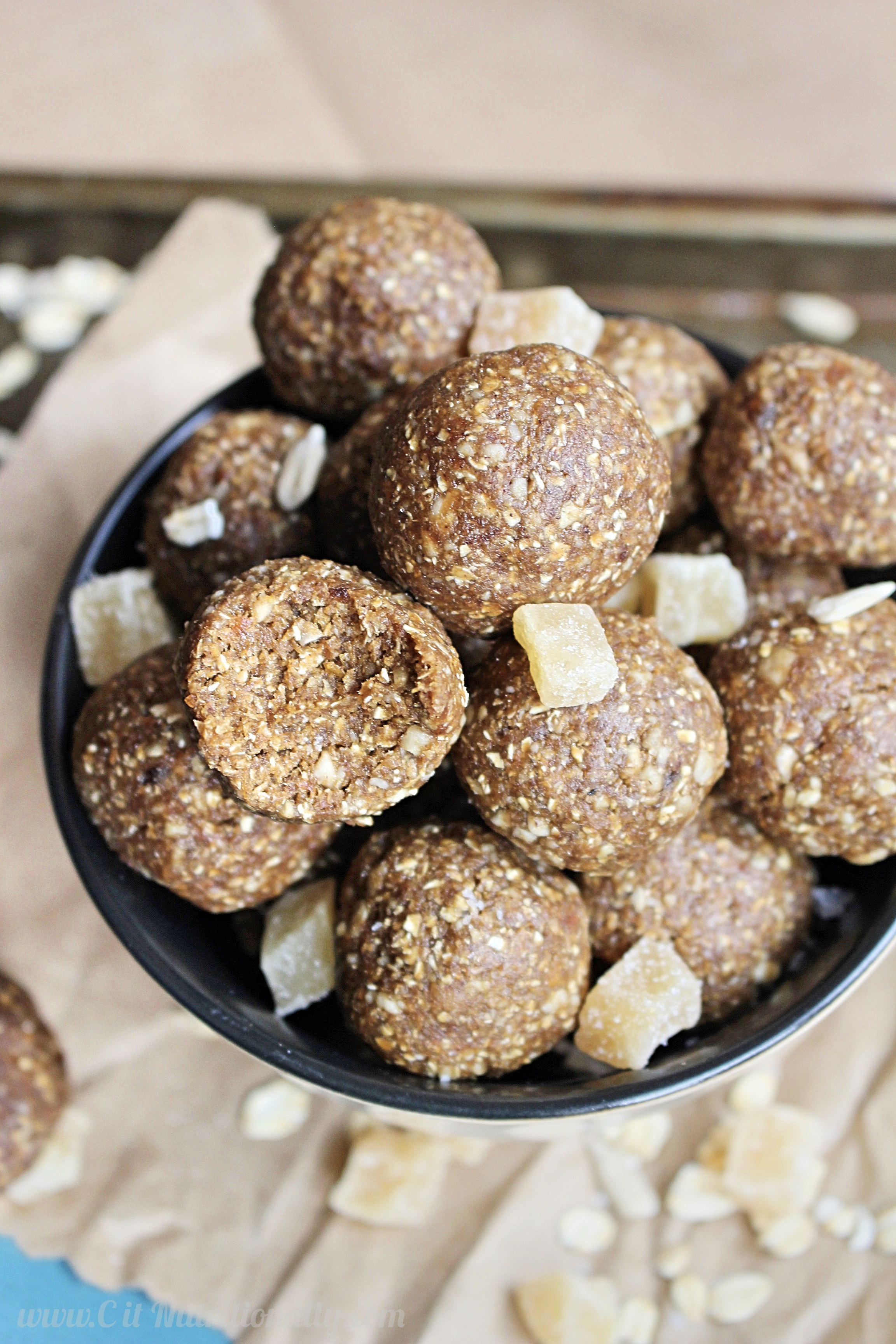 When we wake up in the post-Thanksgiving food coma, it means HOLIDAY TIME 24/7!!! I don't know about you, but to me it means non-stop Christmas tunes (I don't even celebrate Christmas, but will never turn down a jolly ho-ho-holiday tune), sparkly lights and store decorations everywhere, my birthday season (woo hoo!), and shopping, shopping, shopping!
So in between all those shopping trips I know you're going to need a ((healthy)) boost of energy that does not include some meh cookie at the mall that is SO not worth it!
So how have I come to rescue your snacking needs?!
With my Healthy Gingerbread Cookie Energy Bites!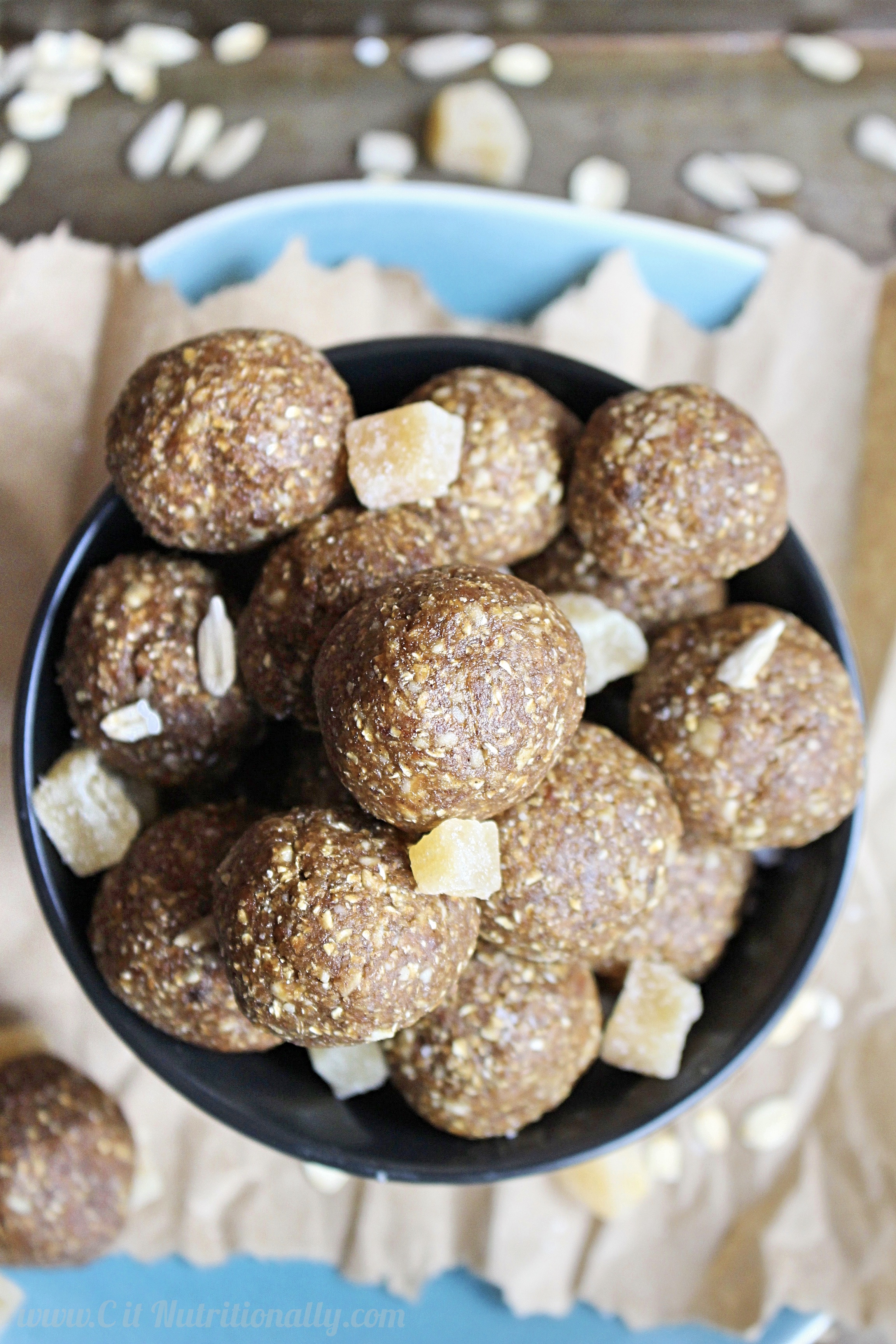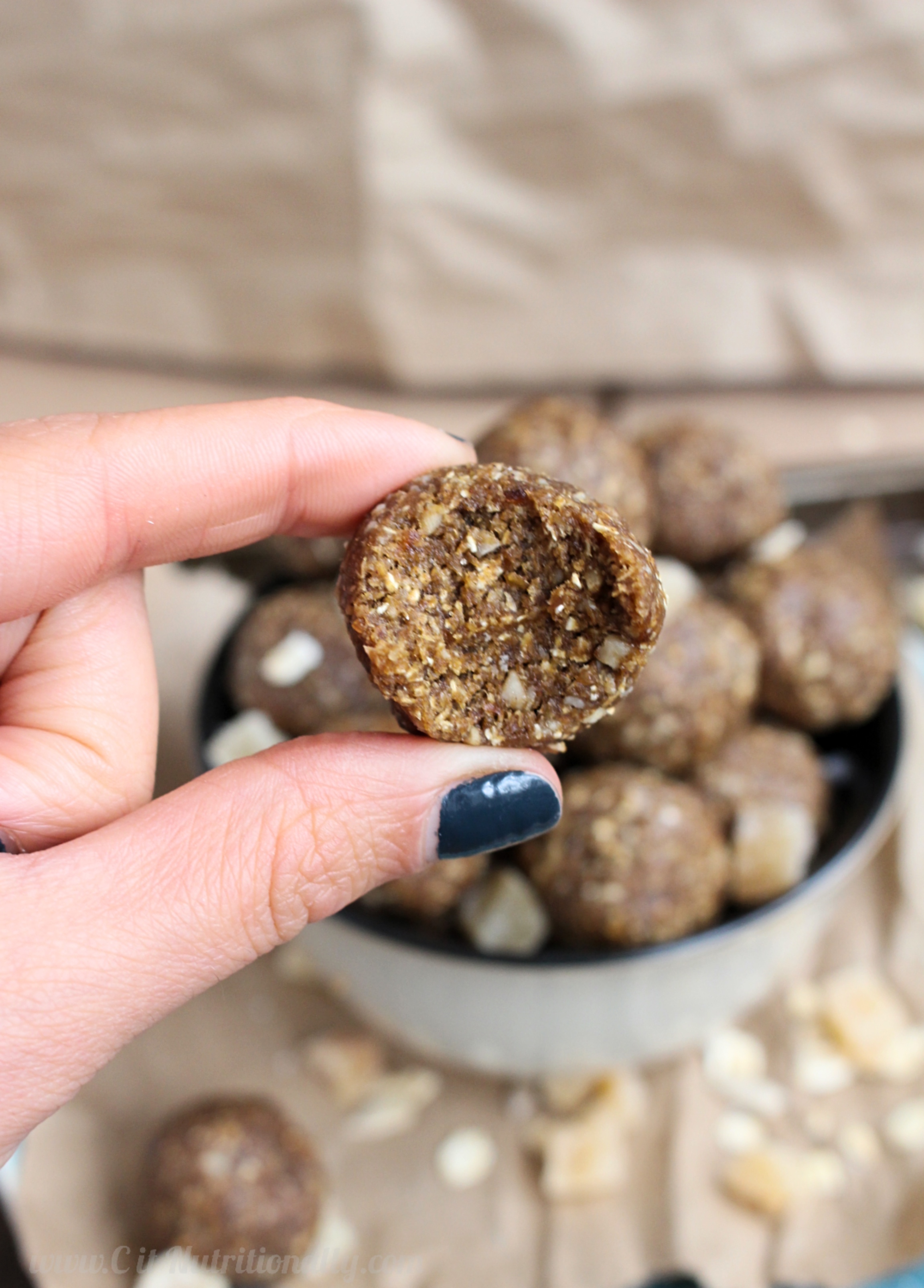 Enjoy the seasonal flavors in these bites that are…
Only 100 calories a pop!

Contain 3 grams of fiber and 2.5 grams of protein

Vegan
Gluten free
Nut free and peanut free!

Perfect for on the go traveling, shopping, finals studying, and pre-/post-workout needs.
And now you can watch how to make 'em…
Healthy Gingerbread Cookie Energy Bites
Ingredients
10 pitted medjool dates, soaked in water if not soft
2/3 cup quick oats
2/3 cup ground flaxseed
2/3 cup raw sunflower seeds
1/2 teaspoon ground ginger
1 teaspoon cinnamon
Generous pinch of cloves
2 tablespoons crystallized ginger
1 tablespoon molasses
Optional: Pinch of salt
Instructions
In a small bowl, soak medjool dates for a few minutes if not soft. Drain and discard water prior to use.
In a food processor, combine all ingredients. Process until mixture comes together to one ball. You may have to stop and scrape the sides along the way, then continue to process.
Remove dough from the processor and form into 1-inch balls (a little less than 1 tablespoon each). Store bites in an airtight container in the refrigerator for 1-2 weeks (but I doubt they'll last that long!).
Notes
Nutrition Facts (per 18 bites): 97 calories, 3.25g fat, 1.1mg sodium, 16.25g carbohydrates, 3g fiber, 2.5g protein
http://citnutritionally.com/healthy-gingerbread-cookie-energy-bites/
Here are some things you may need to make this recipe…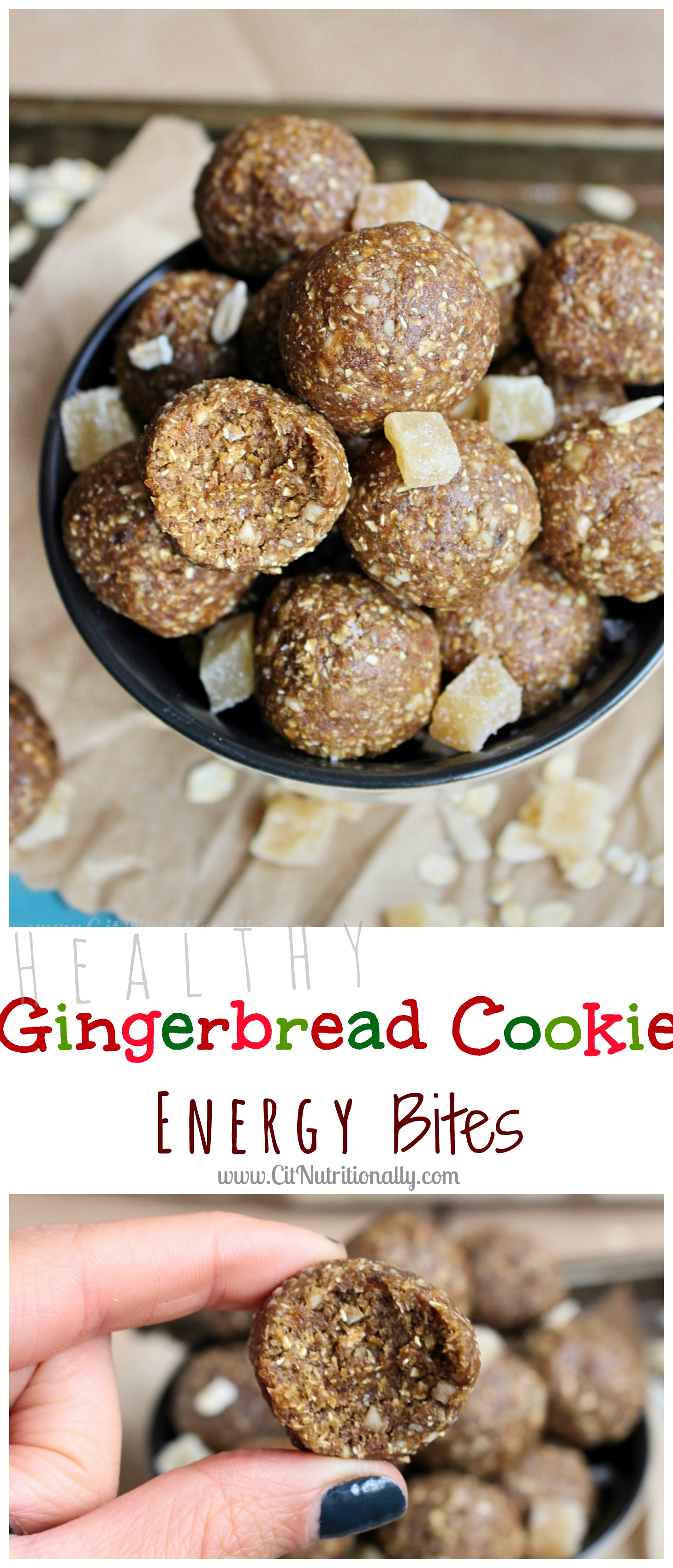 Let the holiday season commence!!! 
XO