Head back to childhood with this refreshing and healthy strawberry milkshake ((smoothie)), perfect for the hot summer days ahead! We don't have to tell anyone that you're getting a serving of fruit and extra veggies in there too…it's our little secret!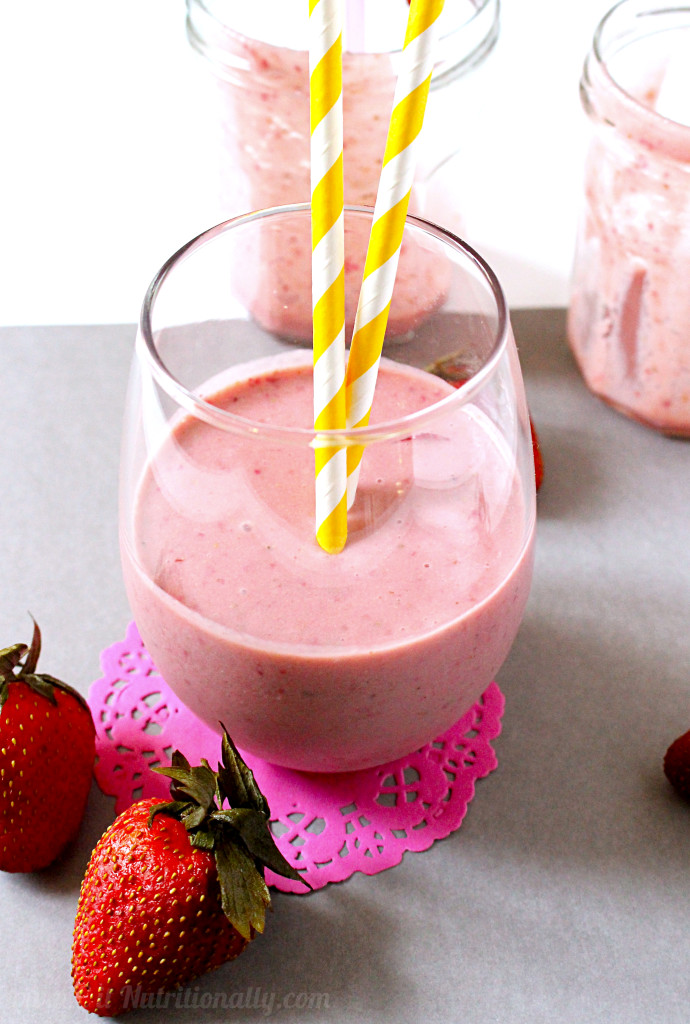 Happy Monday vegheads! It's been H.O.T. and HUMID here in New York so I've been stocking up on refreshing meals and snacks that I can make in 1, 2, 3! 
The perfect on-the-go meal? A healthy (which usually means homemade!) SMOOTHIE! 
But there' s a problem…I've never liked smoothies or even milkshakes much. You probably would never guess that from my Instagram account, but it's alwaysss the same smoothie #booooringggg. 
So if you've ever wondered why I don't post many other smoothie recipes on here, well, now you know: they're not really my thaaang. I'd rather eat fresh fruit than drink it. And salads are good too. I guess I just like to chew. 
Well, every once in a while (like on a hot and humid 80 degree plus day), I crave a smoothie. And it was snack time. And for some reason I really only ever drink my beloved green smoothie for breakfast. I'm weird. I know.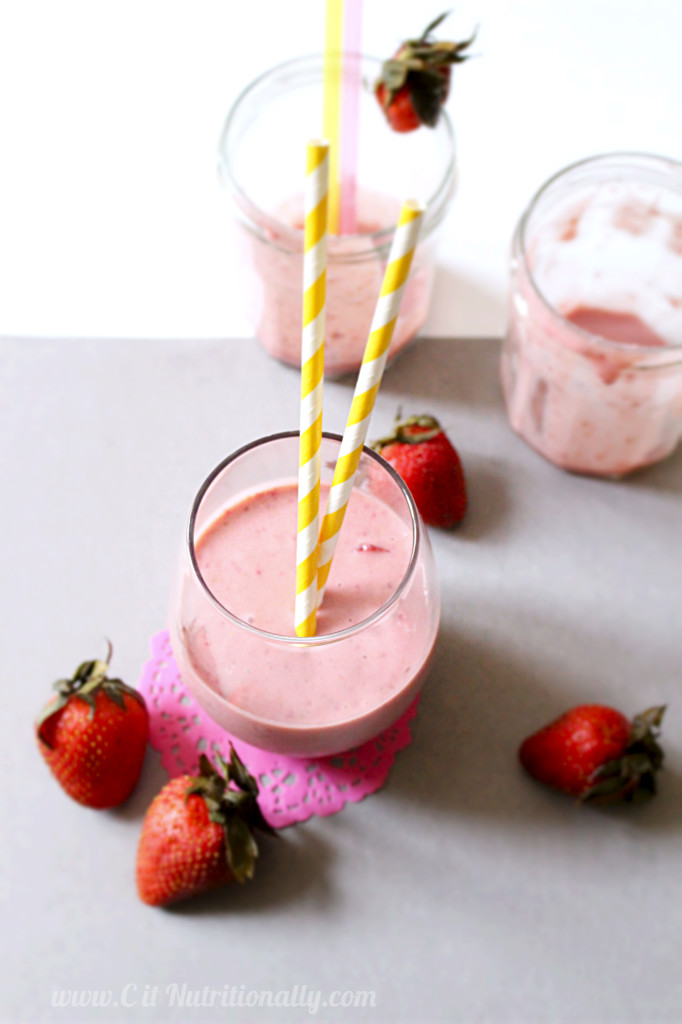 But I had some strawberries that were on their way out in the fridge, so I decided to make a smoothie. I didn't want to use bananas because I try to limit smoothies to 1 fruit per smoothie (yes, it's natural sugar, but I would rarely eat all that fruit in one sitting, so why would I drink it?), but I saw some frozen beets that I threw in there a while ago. And when I can add veggies to a smoothie without altering the taste…I mean, JACKPOT!!!
I also happened to have some leftover chocolate sunflower seed butter laying around so I threw some of that in for added protein, but I wasn't really looking to make this chocolatey, so just a little! If you don't have any of that, some plain nut or seed butter works well too…and then add some unsweetened cocoa powder for a burst of antioxidants (but totally optional!).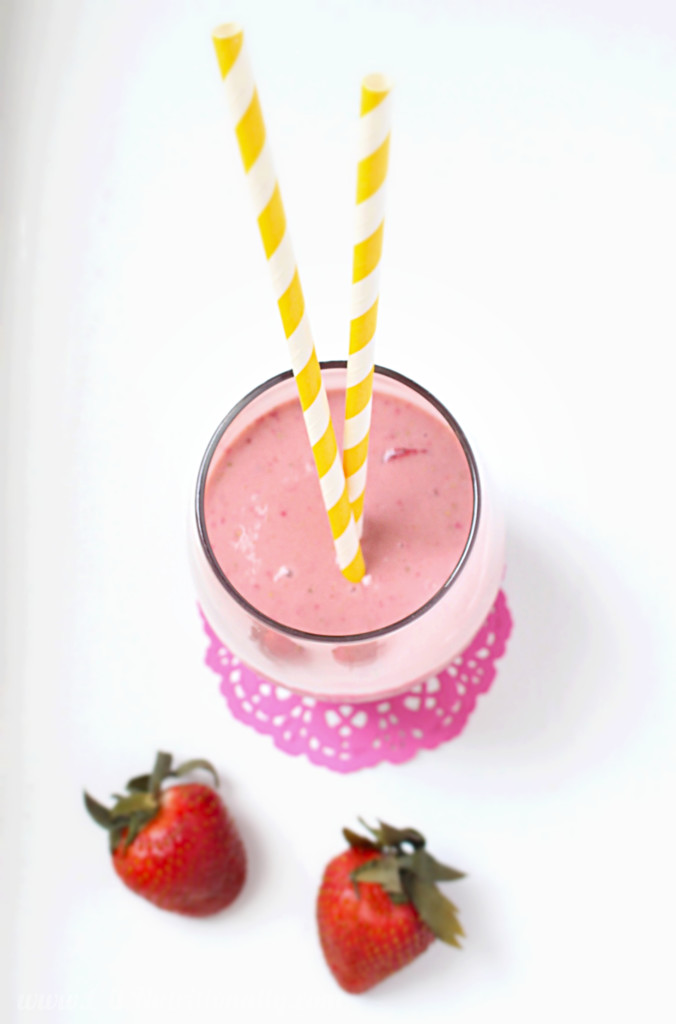 Blend and gulp! 
This smoothie is…
Fruity
Creamy
Refreshing
Clean-tasting
Nutritious
Allergy-friendly (vegan, gluten free, nut free, peanut free, soy free, egg free, dairy free…)
…aaaand you won't even know you're getting some extra veggies!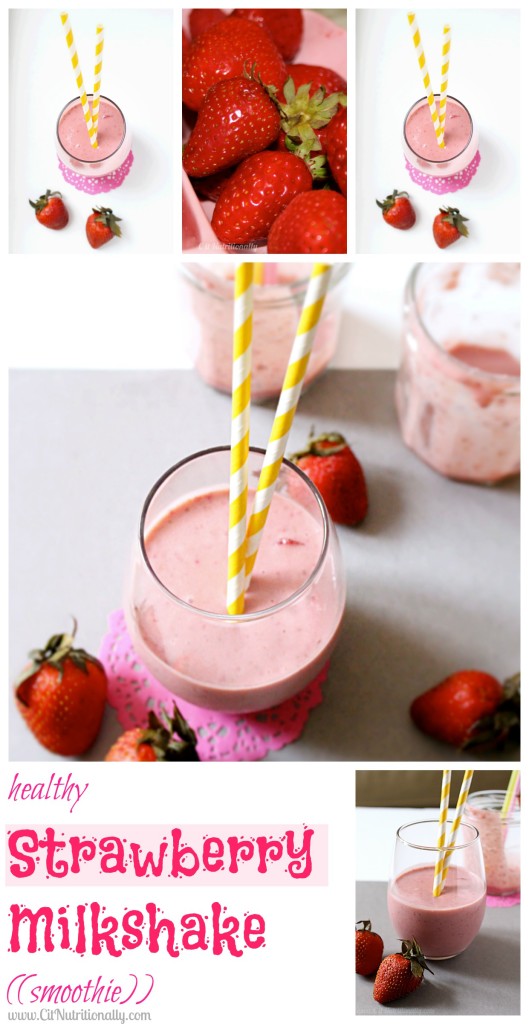 You're welcome

Healthy Strawberry Milkshake ((Smoothie))
Ingredients
1/3 cup milk (I used light soy milk, but your favorite milk should work perfectly!)
1 cup strawberries (fresh or frozen)
1 small beet, steamed and cooled (or frozen)
1/3 cup ice cubes
1 teaspoon [chocolate] sunflower seed butter (or ½ teaspoon cocoa powder)
1 teaspoon chia seeds
Instructions
Combine all ingredients in a high-powered blender and blend until smooth. Enjoy!
http://citnutritionally.com/healthy-strawberry-milkshake-smoothie/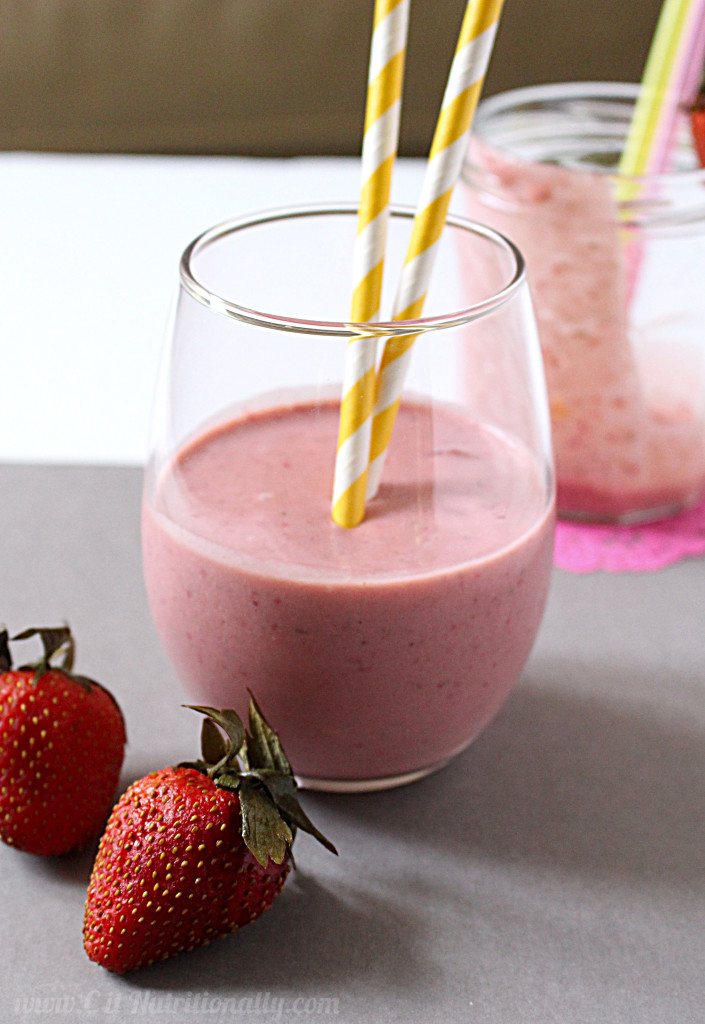 Are you a smoothie lover? What's your favorite combo?!
XO