Delicious and moist High Protein Breakfast Muffins are naturally-sweetened, nutritious and still delicious treat for any time of day! Make a batch at the start of your week and enjoy all week long!
Gluten Free, Nut Free, Soy Free, Dairy Free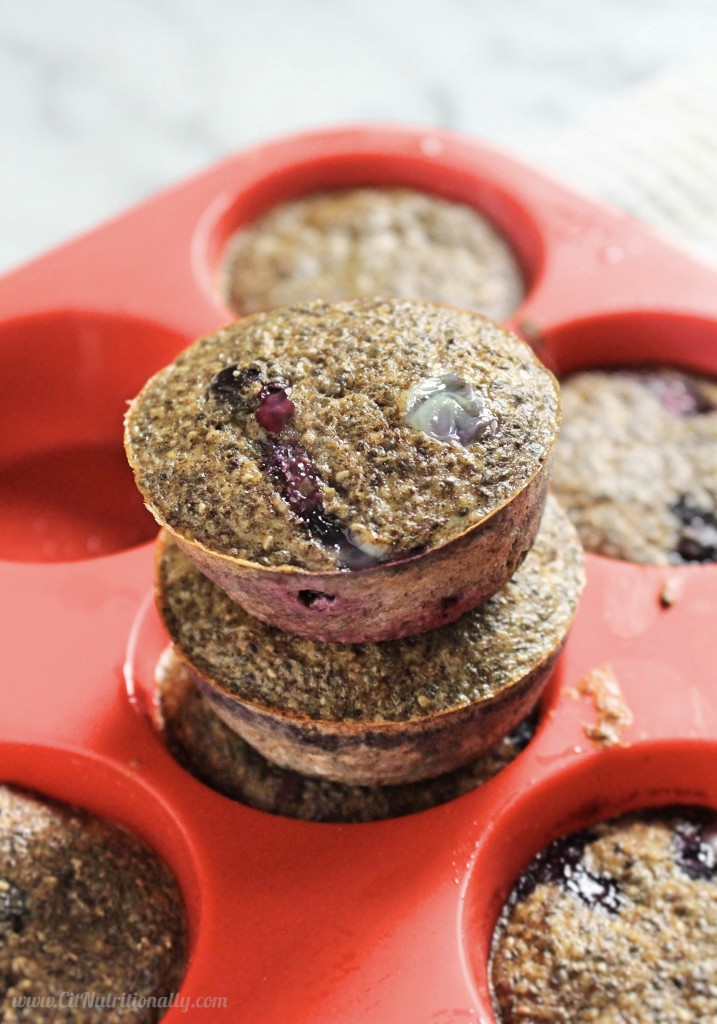 One of the most difficult meals of the day for my clients to navigate is breakfast. Personally, it's my favorite meal, and I could eat breakfast foods for breakfast, lunch and dinner, but I understand why it can be so tough. 
Mornings are rushed. If you're a morning person, trying to make an early workout class before the day starts or a snoozer, trying to milk every moment before you absolutely must get up for work, the hours or minutes before you're out the door can be busy!
That's why I always like to have grab and go options available for some morning fuel at my disposal. Like these high protein breakfast muffins.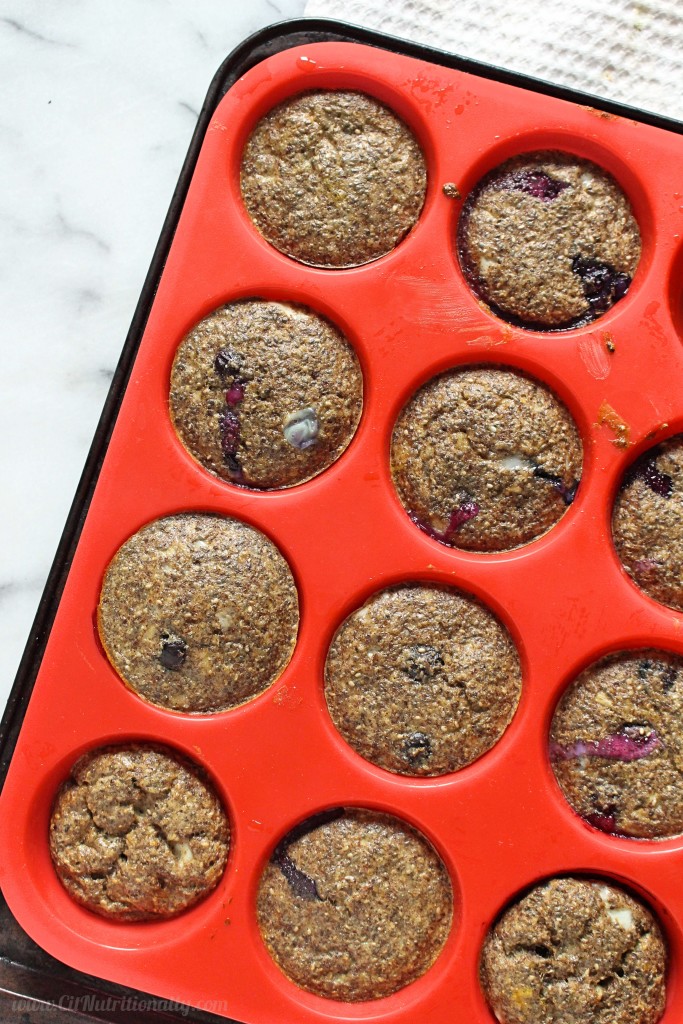 Let's talk about breakfast for a second before I reveal my latest and greatest breakfast recipe…
Breakfast is considered "the most important meal of the day," and even though research doesn't exactly support this 100% anymore, breakfast should still be at the top of your to do list… every day!
Why? Because oftentimes when people skip breakfast, they don't eat anything at all until lunch. OK, so maybe some coffee and hopefully without artificial sweeteners, but that's not enough to sustain your busy lifestyle!
Breakfast is important because it…
Provides your body with nourishment to start your day (it's called breakfast because you're literally breaking your overnight fast!)
Can actually help you focus better at work
Helps you have an overall healthier diet… which probably will help you feel better!
Tastes delicious!
But what's an ideal breakfast made of?
My number one hope and biggest dream for your breakfast is that it's something you want to eat. I never want to eat something because I'm "supposed to," and neither should you! Not every meal is going to be exactly what you want to eat – because, hey, that's life and sometimes you have to make do with what's in the fridge… BUT, I want breakfast to satisfy your cravings as much as possible!
Craving sweet? Keep reading for this recipe!
Thinking savory is more your mood today? Try my 3-Ingredient Baked Frittata!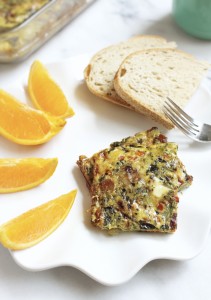 Then, if I had to choose the quintessential breakfast to reap all the brekkie benefits I listed above, I would go for something with protein and fiber. Why? These two nutrients help stabilize our blood sugar, provide adequate energy, and help keep us full so we're not distracted by gnawing hunger pains.
Not sure what foods contain protein and what's fiber? That's where I can help you!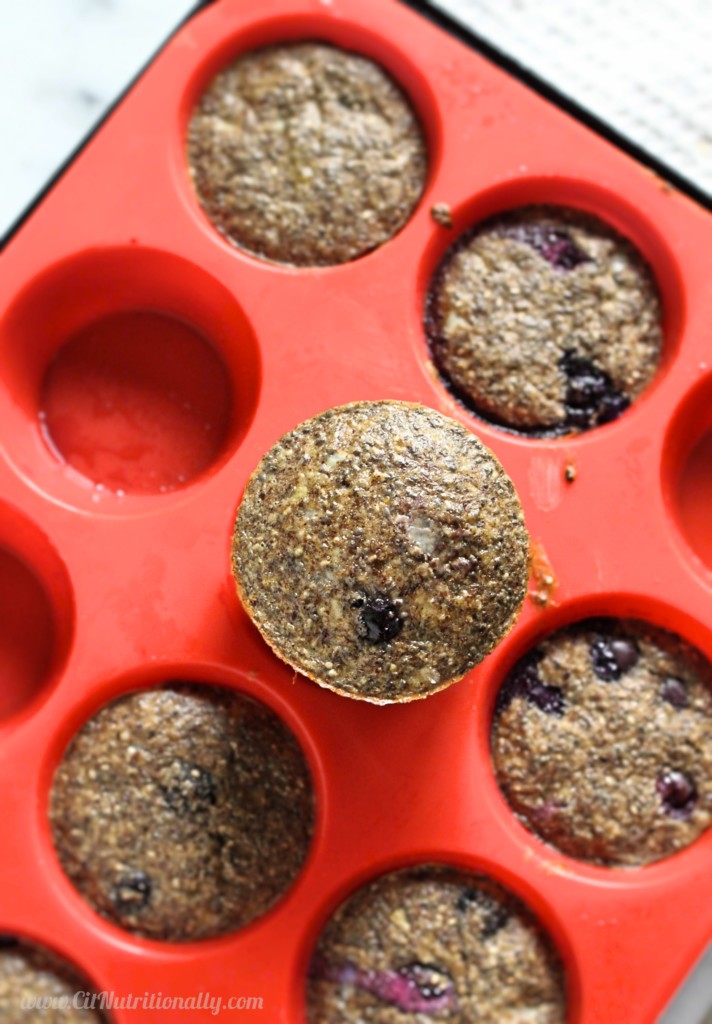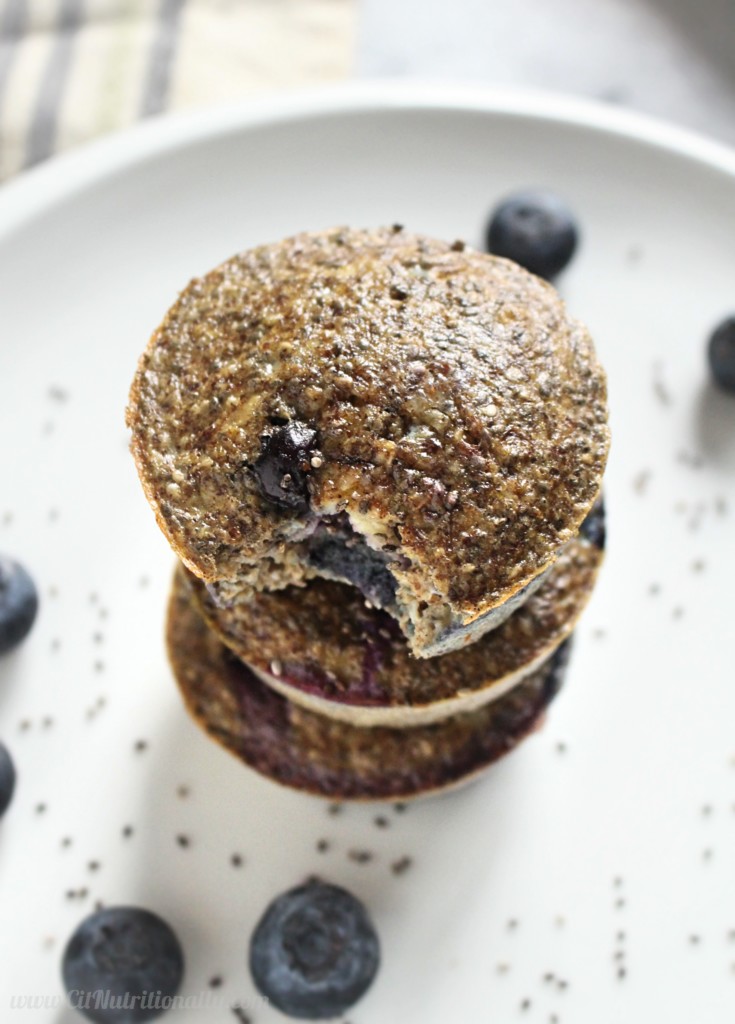 So if you're a breakfast skipper because you just don't have the time, take 30 minutes over the weekend and whip up a batch of these high protein breakfast muffins!
My high protein breakfast muffins are…
Easy to make
Absolutely delicious!
Packed with protein (over 15 grams per serving!)
A good source of fiber (8 grams per serving!)
Made with 8 ingredients (most of which you probably have in your pantry!)
Watch me make these high protein breakfast muffins…
Let's get cookin'…
High Protein Breakfast Muffins
Ingredients
Instructions
Preheat oven to 375°F.
In a medium-sized mixing bowl, combine all ingredients, except for the berries, and mix until uniform consistency forms. Fold in the berries, if desired.
Pour into silicone muffin tins and bake at 375°F for 15-20 minutes, or until a toothpick inserted comes out clean.
Let cool and enjoy! Store in an airtight container in the refrigerator. To reheat before eating (if desired), microwave for ~30 seconds.
Notes
Note: For a sweeter muffin, you can add 1/2 tablespoon pure maple syrup. Nutrition Facts (per 3 muffin serving): 235 calories, 9.5g fat, 150 mg sodium, 23g carbohydrates, 8g fiber, 15.5g protein
http://citnutritionally.com/high-protein-breakfast-muffins/
Don't forget to PIN IT…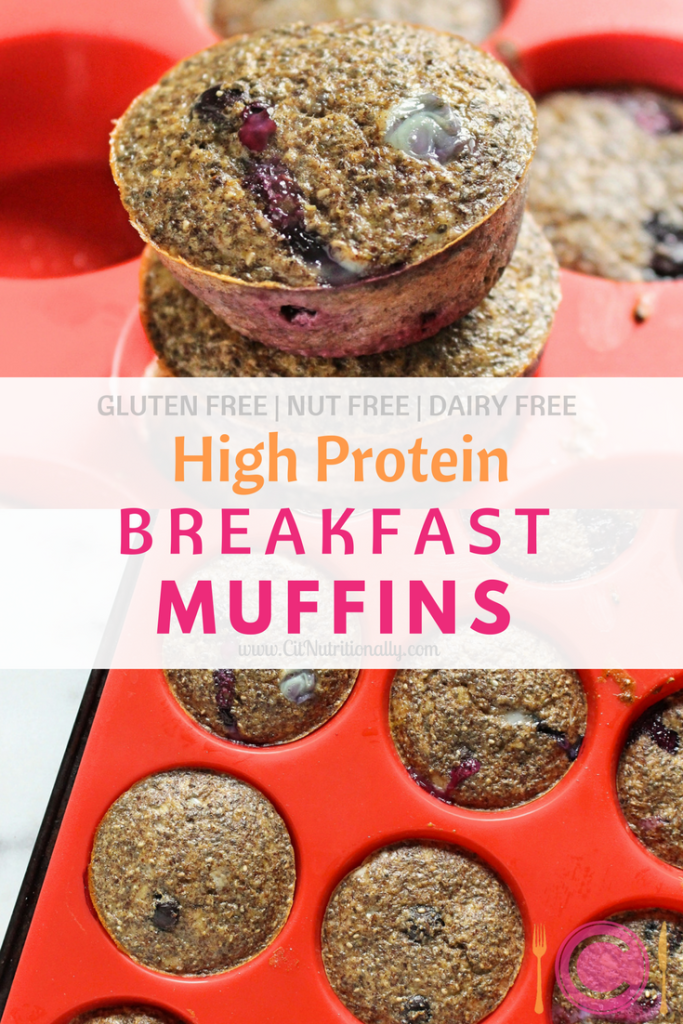 Tell me: Are you a savory or sweet breakfast kinda person? Comment below to let me know!
XO
Try these other delicious make-ahead breakfast recipes…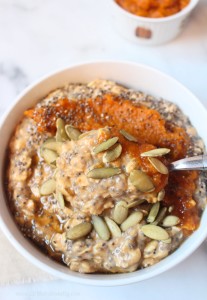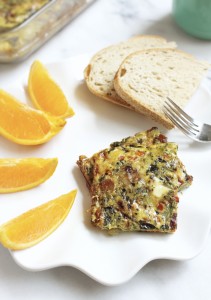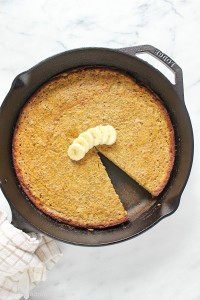 If you want to stay connected or you make something from C it Nutritionally I would LOVE to see your creations!
Tag me or use the hashtag #CitNutritionally!
Let's get social! 
Facebook: C it Nutritionally
Twitter: @ChelseyAmerRD
Instagram: @CitNutritionally
Pinterest: ChelseyAmer