Silky smooth chocolatey goodness, this chocolate sunflower seed butter has NO refined sugar, making it perfect for breakfast or a snack, but it's still sweet enough as dessert. Plus, it's free of the top 8 food allergens, making it a great nut-free* Nutella alternative!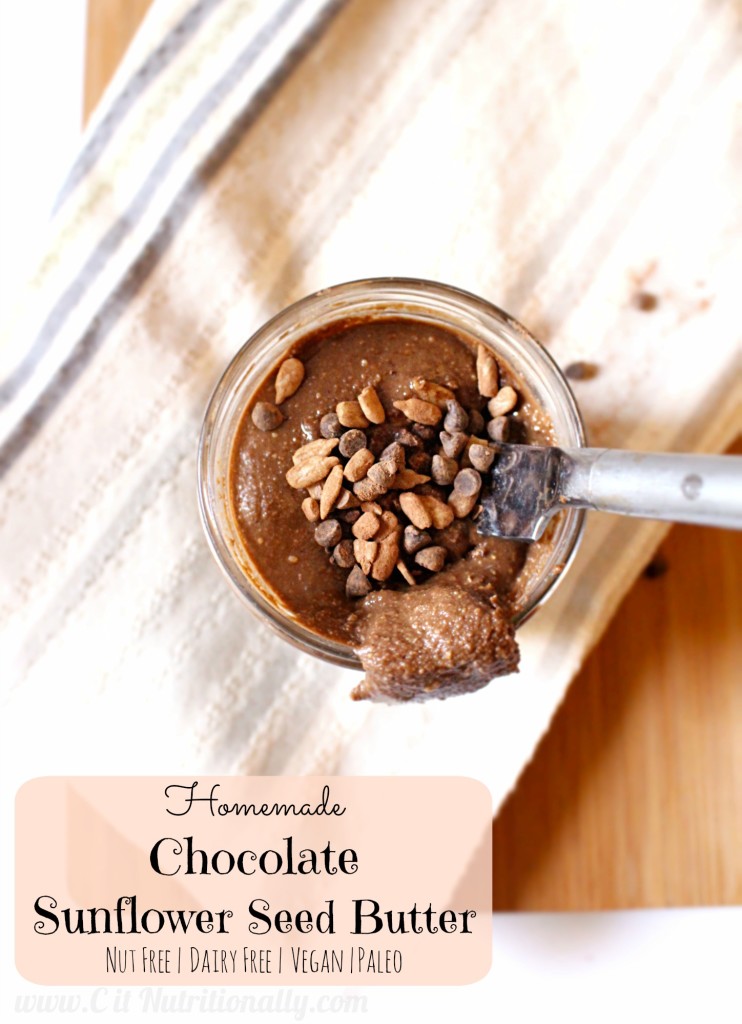 I have so much I want to tell you right now I don't know where to start!!
1. School's. Out. For. Suuuummmmmerrr!!!!!
(until my one summer class starts, but we'll ignore that!)
2. BBQ season is almost here!!!! weeeee!
3. CHOCOLATE.
4. Seriouslyyyy CHOCOLATE!
5. It's Recipe Redux time!!!
This is only my third month participating in Recipe Redux, but I have to say it inspires me! 
If you haven't seen my past Recipe Redux posts (here and here), you should totally check 'em out!
Here's how it works: Every month there's a theme and group of health-minded bloggers share recipes reflecting that theme. This months theme is one of my favorites: DIY Kitchen Essentials…
"What favorite kitchen staples do you now make from scratch – but in the past you purchased? Show us your best DIY recipe for keeping cupboards, fridge or freezer stocked with healthy basics."
If you've been a long-time reader, ((hiiii mom!)), you may remember my New Year's resolution brief stint at wanting to make more basics at home instead of spending a pretty penny at the store.
1. I made my homemade sunflower seed butter that has become a staple in my fridge and is the base for this chocolatey heaven of a recipe that's below. It has NO added sugar or preservatives, which tops my list of importance when I'm looking at packaged food products to purchase.
2. I made Italian breadcrumbs…another great staple that I think everyone should have in their pantry (so you'll have extra money in your pocket!). I use these in my 4-ingredient eggplant balls, to bind together some veggie burgers, and sometimes just sprinkled into a salad for a whole grain crunch!
3. I make these nut-free lara bar copycats, because, well, snack bars are expensive and a little "made in a factory that uses tree nuts, peanuts…blah blah blah…" that those of us with food allergies know too well!
4. I try to always have a batch of my seed crackers on hand for a protein-packed alternative to a store-bought crunch!
Well, my back to the 1800s make everything from scratch thaaang may have been short lived (#gradschoolproblems), now I'm on break again, and the stars have aligned!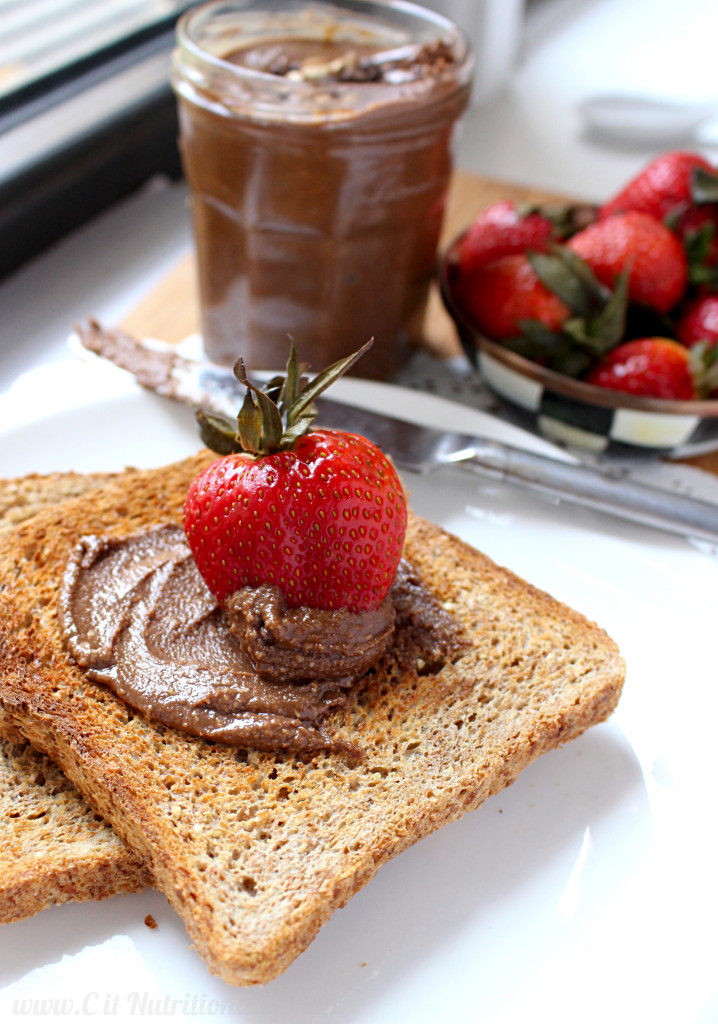 If you're nut-free (and peanut-free) like me, the whole DIY thing is kind of necessary. Food allergies do that, #annoying, but it also provides for some creativity. If I actually knew what nutella "chocolate hazelnut spread" tasted like I'd probably never want to make my own (from what I'm told)!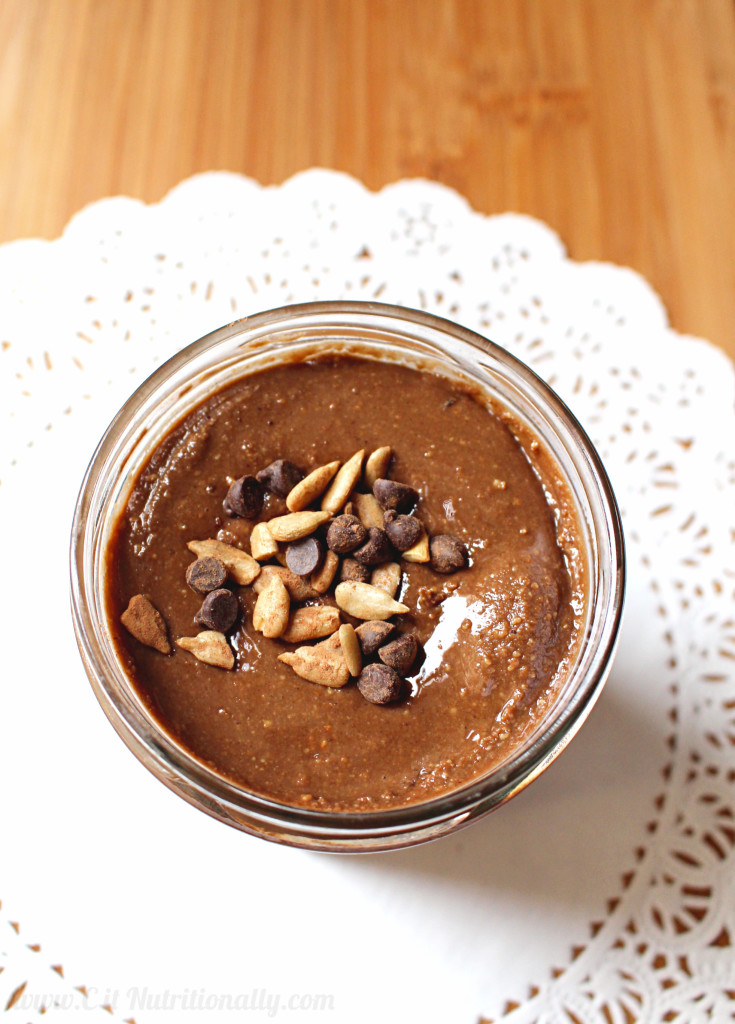 My version is actually GOOD for you — I'm talking protein, healthy fats, antioxidants — so you can feel good about feeding it to your kids for breakfast…because even though the nutella commercials say you can give it to your kids for breakfast…c'mon…wayyyy too much sugar!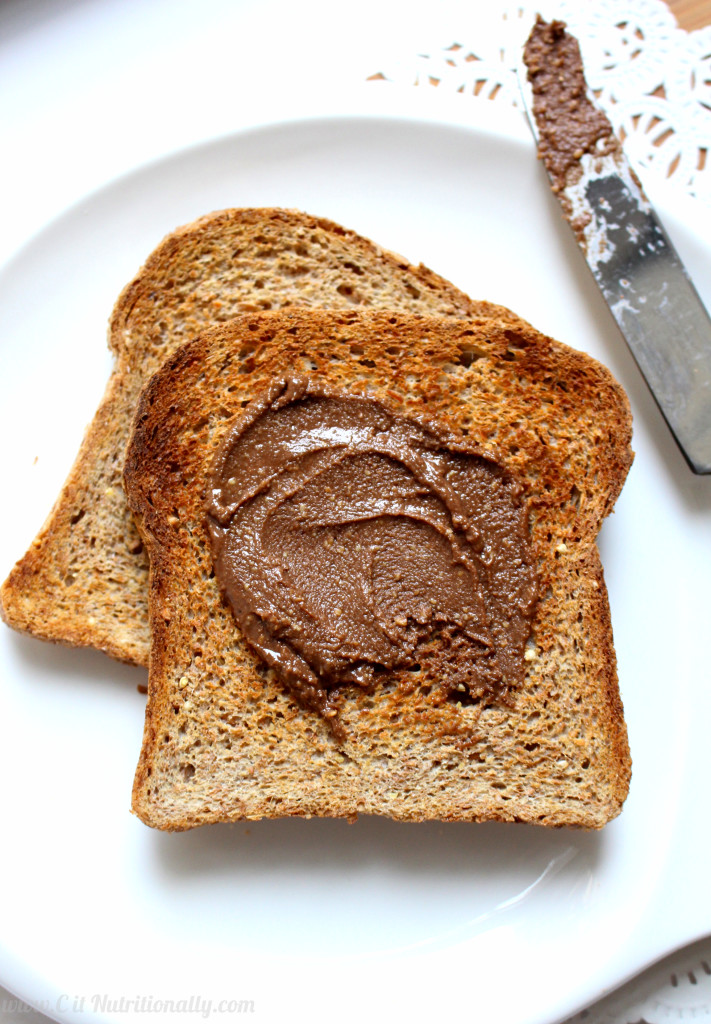 Not only can you now have chocolate for breakfast — heeaaaavennnn — but my chocolate sunflower seed butter is 100% food allergy friendly…which is perfect because it's still Food Allergy Action Month!
This recipe is…
Tree nut free*
Peanut free
Dairy free
Egg free
Grain free
Gluten free
Refined sugar free
Vegan
Paleo
…and TOTALLY delicious!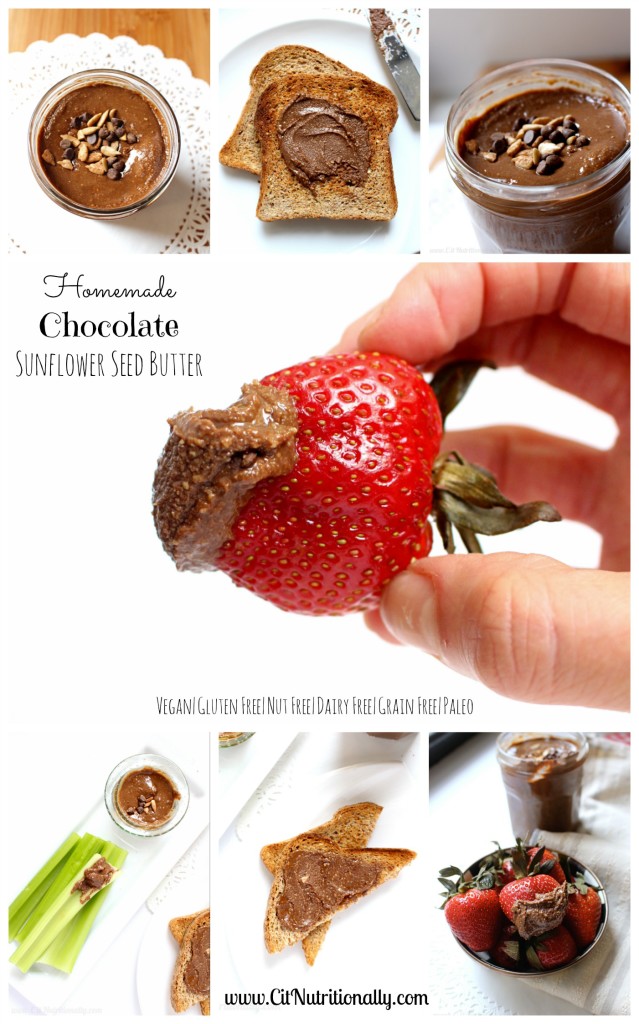 And it's super simple to make…but does require a littttle bit of patience! After gently toasting your sunflower seeds, you're going to process them to your desired consistency.
This time I added coconut oil instead of sunflower seed oil, but you can use whatever bland plant-based oil you have on hand. I chose coconut oil because it contains different types of fats from sunflower seeds, expanding the nutrient palate for this recipe, and I promise if you dislike coconut it doesn't add ANY coconut flavor! If you realllly don't like coconut, or have an intolerance to coconut (the FDA does consider coconut a tree nut, so it may not be safe for all people with tree nut allergies), feel free to sub sunflower oil.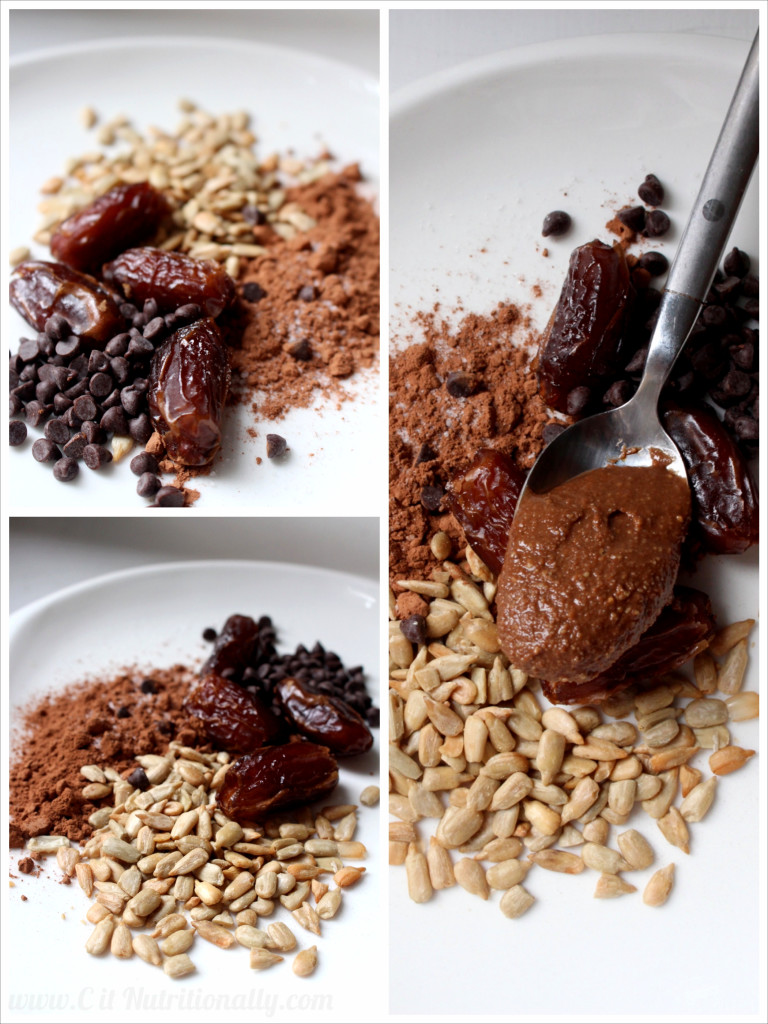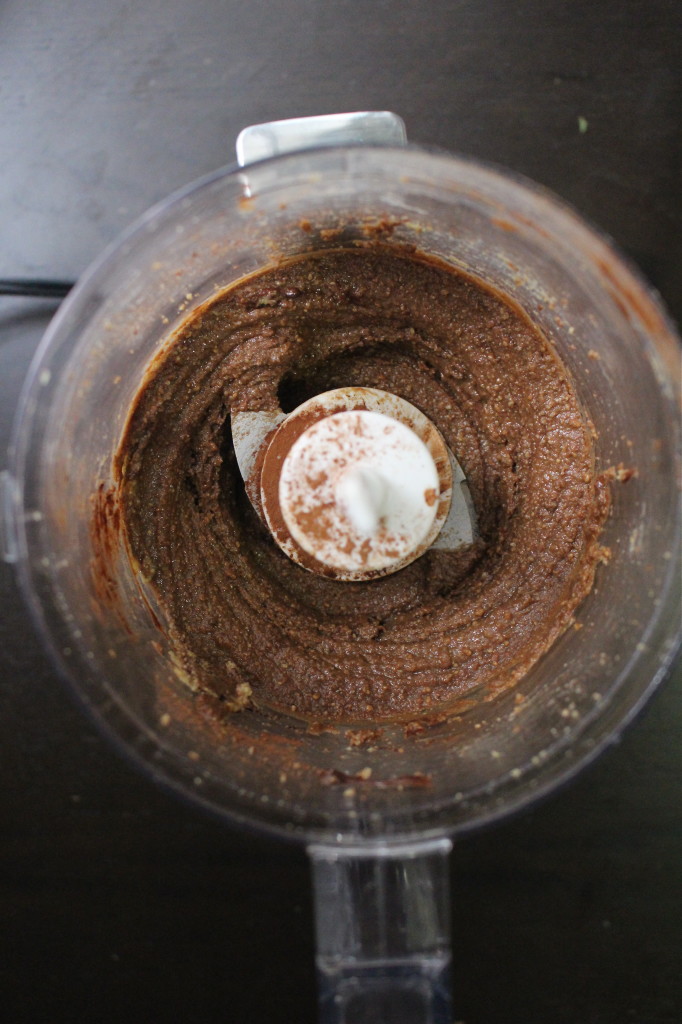 Although I claim this recipe to be refined sugar-free because it is largely sweetened with dates, I did decide to use dark chocolate chips to really bump up the chocolatey flavor. You could sub cacao nibs for even less sugar added and a more raw feeling, or simply bump up the cocoa powder used, but there's such a minimal amount added I think it's really worth it. Plus, antioxidants, right? Another note — be sure to use unsweetneed cocoa powder.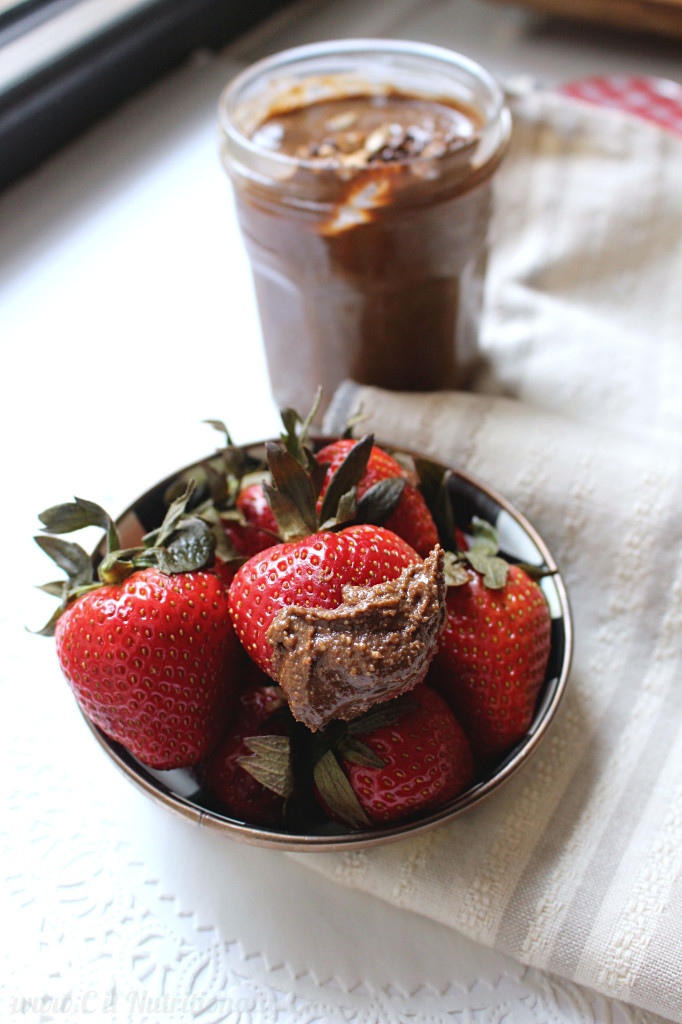 I added ingredients sequentially, but you can simply throw everything into a larger food processor and let it whirl. I use my mini 4-cup processor to make seed butters so I don't like to overwhelm the engine!
Now that I've talked your head off about this recipe…I thinkkkk I may have a new favorite blog recipe!…it's time to get cookin' processin'…because snack time will be here before you know it!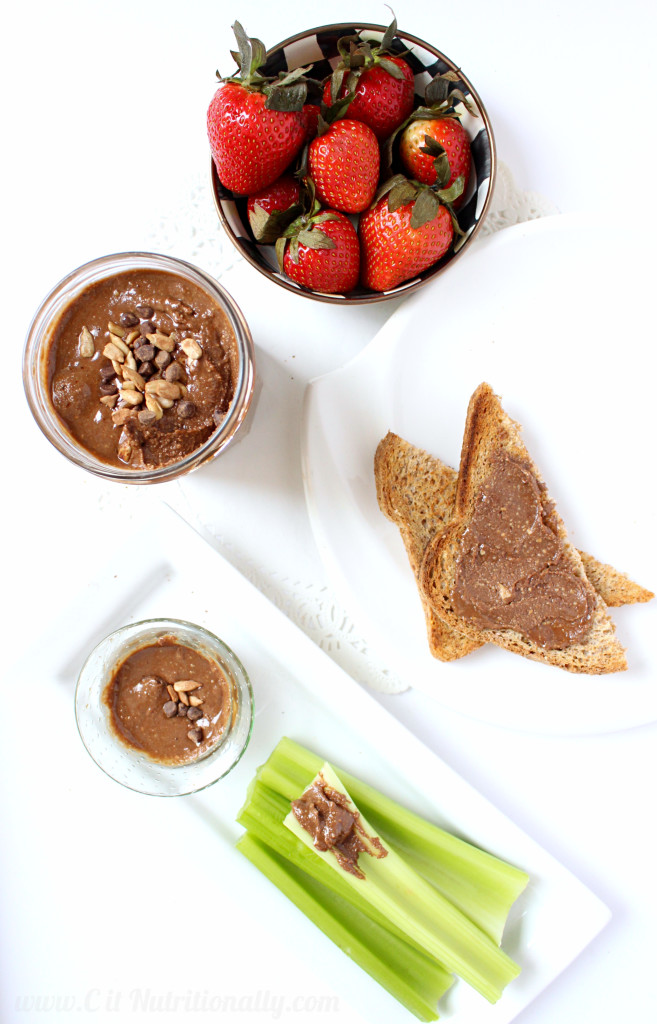 Homemade Chocolate Sunflower Seed Butter aka Nut-Free 'Nutella'
Author:
Prep time:
Cook time:
Total time:
Silky smooth chocolatey goodness, this chocolate sunflower seed butter has NO refined sugar, making it perfect for breakfast or a snack, but even sweet enough as dessert. Plus, it's free of the top 8 food allergens, making it a great nut-free Nutella alternative!
Ingredients
1 cup sunflower seeds
3 medjool dates, chopped (soaked in water for 10 minutes if not soft)
1 ½ tablespoons coconut oil*, divided
½ teaspoon vanilla extract or ½ of the inside of a vanilla bean
½ teaspoon sea salt
1 tablespoon unsweetened cocoa powder
1 ½ tablespoons dark chocolate chips (I used Enjoy Life)
*The FDA considers coconut a tree nut. If you are allergic, please substitute sunflower oil. Thanks!
Instructions
Dry roast sunflower seeds for 4 minutes at 325ºF.
As soon as you remove the seeds from the oven, add them to food processor and process for about 3 minutes. A gritty texture should form.
Then add dates, half of the coconut oil, vanilla and salt. Continue to process until creamy texture begins to form. Stop to scrape down the sides and add more coconut oil to thin out mixture as you continue to process.
While processing, microwave chocolate chips for 30 seconds so they can easily become incorporated into your seed butter.
Add unsweetened cocoa powder and chocolate chips to your food processor and continue to process until desired consistency forms. Patience is important…your desired creamy texture will form as you continue to process the seed butter! Be wary of adding more oil than listed to speed up the process.
Store in a covered glass jar or airtight container at room temperature or in the refrigerator. If stored in the refrigerator, let warm to room temperature before eating. Enjoy!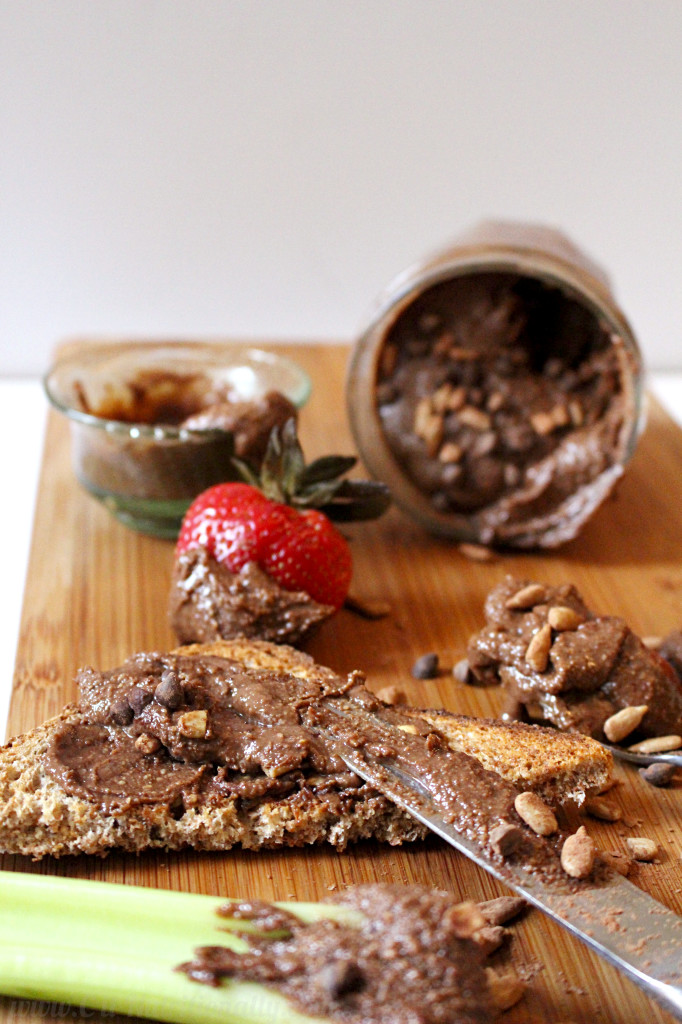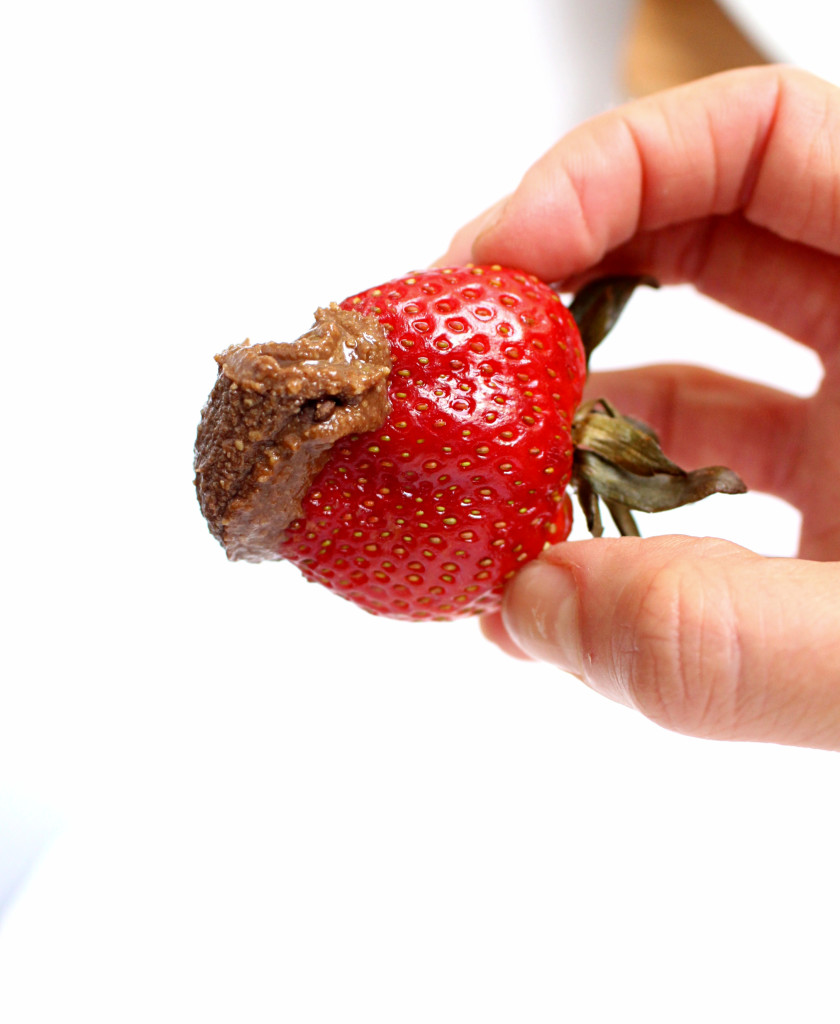 Now seriously tell me you don't want a bite of that?!
What DIY kitchen essential do you always like to have on hand? 
XO