2016 has been a whirlwind and today I'm looking back on the past year, but mostly looking ahead to 2017 with my intentions and goals…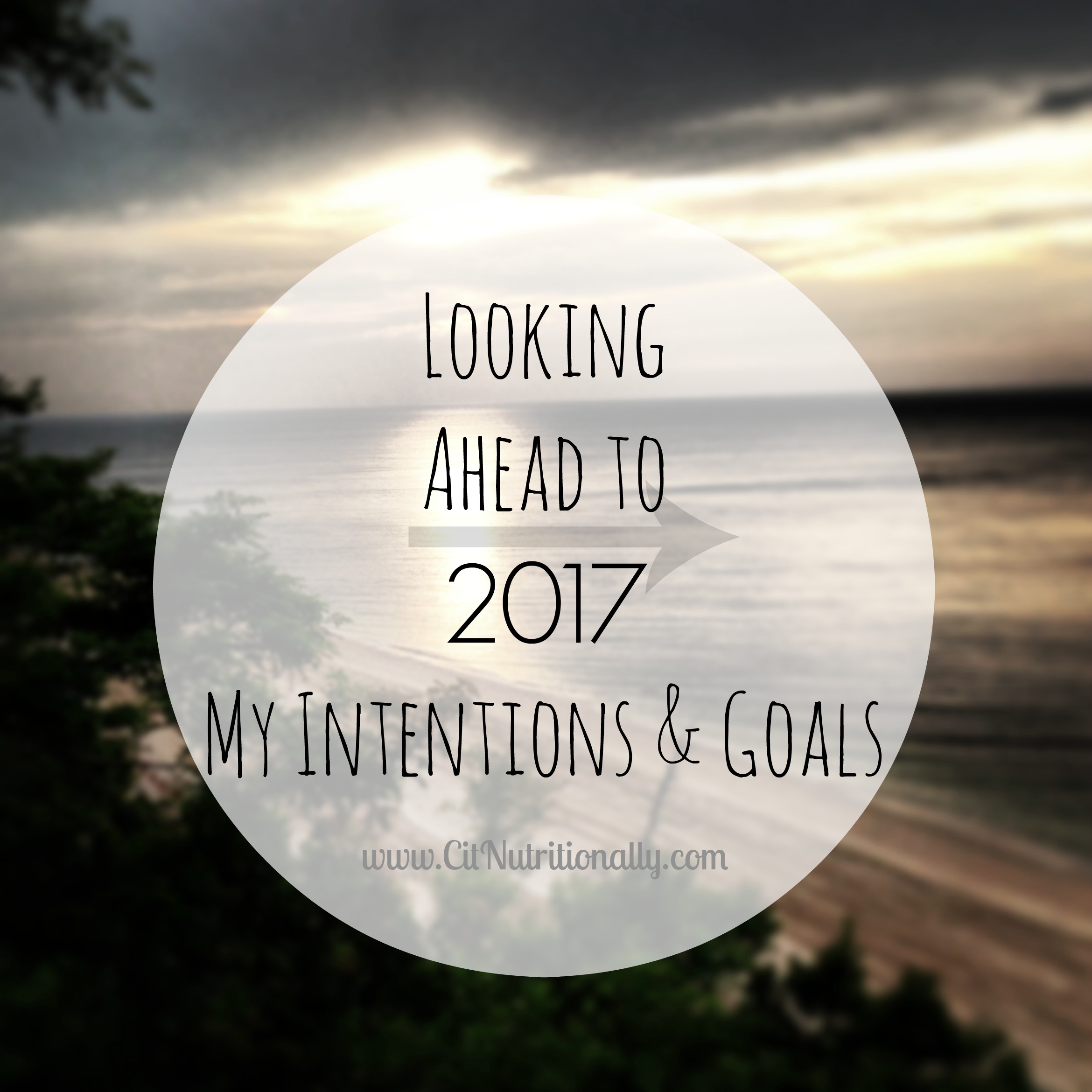 The new year is almost here and boy am I excited for what's to come! This is the first year I will NOT be a student ((say whaaaattt?!)), so I will have more time to continue to run my own business and focus on starting my practice… all while hoping to stay sane in the process! So aside from my gazillion to do lists, I've set some serious intentions for myself to get the ball rolling into 2017.
I thrive for #goals. Every year I try to set new goals for myself — both personally and professionally. I don't like to call them resolutions because I'm not necessarily resolving to do anything. I'm committing to myself to work hard towards something — a goal. Or like 10 goals in my case!
And there's no better time to plan for the year ahead than now, because well, 1/1/2017. The date just screams refresh, revamp, renew.
So how do I set goals that I know I'll accomplish with a little bit of elbow grease? I write them down and make a plan to go along with mah goals. I give my intentions LIFE because they are important to me. By seriously committing to honor my intentions, I know I WILL accomplish what I set out to do. It's that simple in my mind.
Of course deadlines arise and life gets busy, so maybe my plans will need to change, but at least I have an outline of what I want to do in the new year. If you're setting goals or intentions or even resolving to do something new in 2017, remember, your goals don't have to be life-altering proclamations like "I'm going to change the world in a week," or "I'm going to lose 50 pounds by Valentine's Day." In fact, making these grand declarations may even work against you. But writing down your intentions of what you want to do — maybe putting that idea you've been mulling over into action — is the first step to ensure that you WILL succeed.
Just make sure that you're setting SMART goals. Your goals should be Specific, Measurable, Attainable, Realistic and Timely. So instead of "eating healthier," intend to "eat one more vegetable with my lunch each weekday." Now how are you going to do it? Make a list of ways you will include one more veggie into your lunchbox.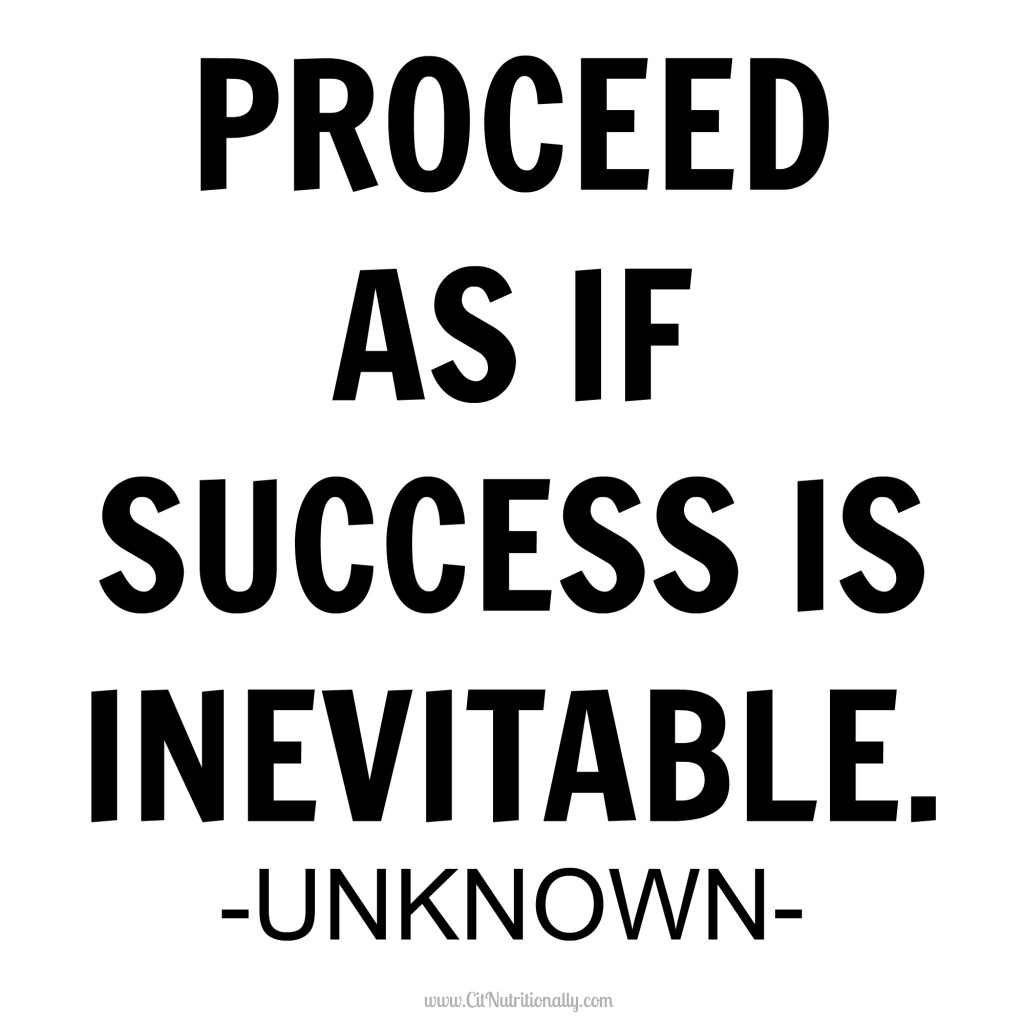 Fifty two weeks ago, in the first week of 2016, I shared my goals for the year with you. You can read more about them here, but to summarize they included completing my dietetic internship (CHECK!) and passing my RD exam (CHECK!), traveling to someplace wonderful (CHECK! S and I went to Portugal over the summer), and making a blogging schedule and sticking to it (I'll give myself half of a check — Even though I didn't COMPLETELY stick to making consistent schedules, I consider myself "most improved," and in my mind that's all that matters!).
So now it's time to think about goals for 2017… I'm not going to lie…as excited as I am for the year to come, I am also a tad petrified to embark on this new adventure of starting my own business, but still invigorated that I'm actually doing it and working for myself! The cloud of buzzing energy that follows me everywhere is definitely much appreciated!!

So I think I've rambled enough for now…looking ahead to 2017, here are my goals…
1.Continue to make and stick to my blogging schedule!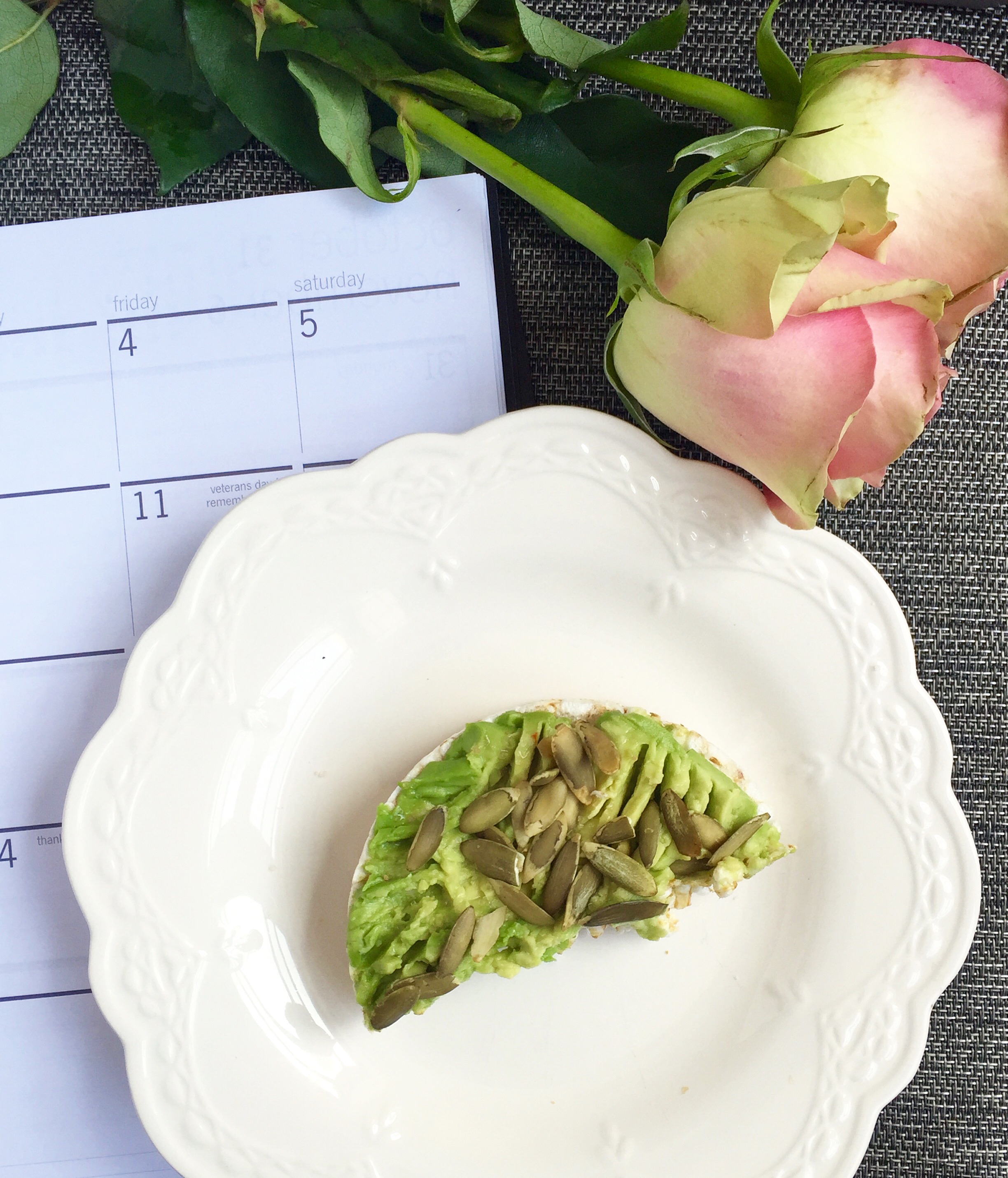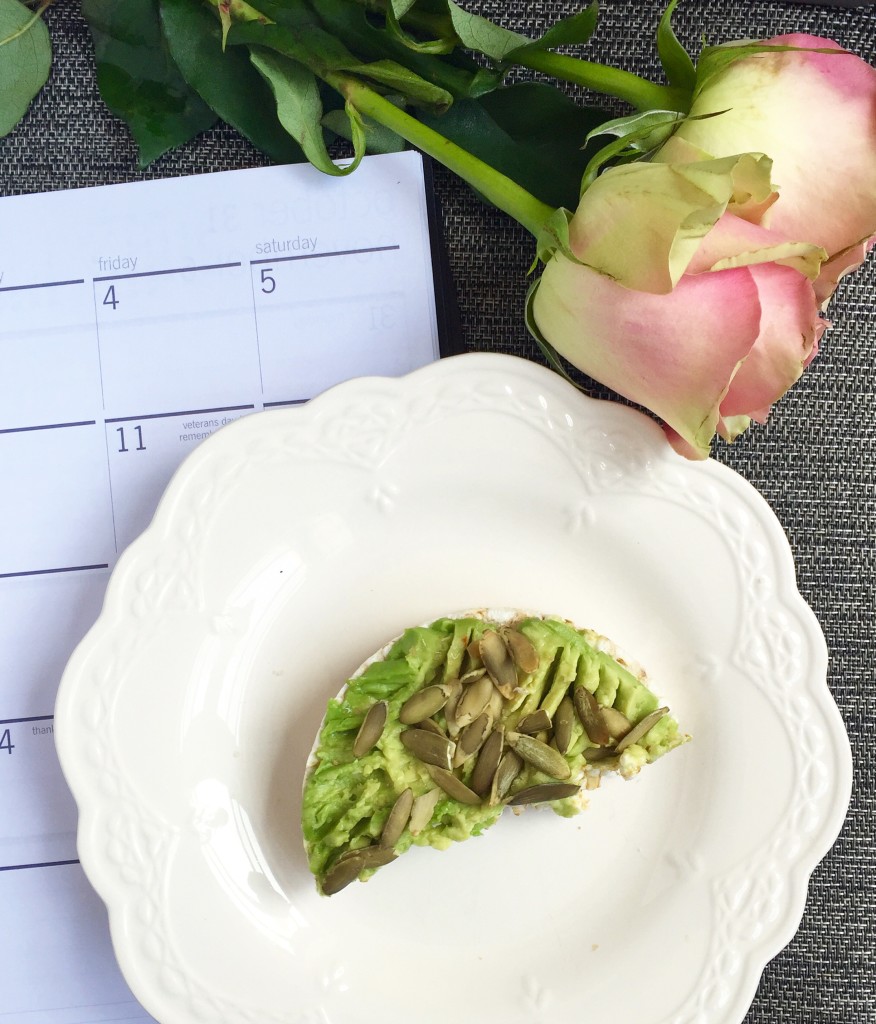 I thrive on routine. I lead my days in a similar manner (when possible), eat the same rotation of foods most days, and attend the same workout classes each week. I also like to think I have an extremely organized brain. I see my calendar in my head so clearly. So the fact that I cannot make a blogging schedule and stick to it is BEYOND ME. I think I try and try and try and then I get this other idea and want to work on it right away, so I fall off my schedule….you can see where this is going ((answer: no where good!)).
Now that I'm done with grad school, though, I have more time in my creative space, so sticking to my schedule is essential. With that said, I like to focus on "themes" on the days that I post…
Mondays: Meatless Mondays — vegetarian ((although many vegan)) recipes that are EASY to make!
Wednesdays: What I Ate Wednesday — You guys seem to really love these, so I'm sticking with it in the new year too!
Fridays: Frugal Friday! — In November, I started my Frugal Friday series to help you get through the holidays without spending all your pretty pennies on food, and I want to continue this as long as possible because healthy eating doesn't have to clear your bank account. I have some great recipes, tips and tricks that will really help you budget your bites!
So what's going to be NEW?!
With the new year, I am starting a NEW weekly series on SUNDAYS, "52 Weeks to See Your Life Nutritionally." Each week I am going to focus on a new nutrition and wellness topic that will help you live a more nutritious life! Get excited for 1/1/17 because it's going to be a good one!
2. Get out of my comfort zone and attend a networking event at least once a month.
I have trouble asking for help because I love the excitement of figuring things out on my own, not doing it perfectly, and then picking up the pieces and actually getting it right…whatever "it" may be. But I've learned that just because you're asking for help doesn't mean that you're not still figuring it out on your own.
Living in New York City I am SO lucky to be able to connect with so many virtual friends I've made in the health and wellness space IRL, so I've decided to really focus on cultivating these relationships because when I'm a busy bee behind my computer most of the time it's easy to forget real life is happening out there!
3. Lead a more mindful life & actively work to reduce stress.
I'm totally not a horoscope kinda gal, but I was going through my email the other day and saw a "discover your weekly horoscope" email from Refinery 29 that I couldn't help but read. Maybe because it's the new year and I feel like good things are happening?? So why am I telling you this? My horoscope totally got me and was SO timely…
"Put a little soul into those goals, Sagittarius! Achievement will feel empty if you don't enjoy yourself along the way. And if you're stressing about getting it all done — forget about it! Fortunately, Thursday's new moon in Capricorn helps you prioritize plans, especially in your professional life."
It's like my horoscope KNEW I was writing this post! Or mayyyyybe just that everyone is setting new intentions this time of year……. Either way, I'm taking it as a sign to truly work on being more mindful in life and work to become more productive, efficient and help reduce my always stressed — I have a million things to do, need to calm my brain — craziness!
To actively work at reducing my stress and streamline my work I've decided to try something new and see what happens…I'm only going to be sending out a weekly newsletter that recaps all of my blog posts for the week instead of an email each time I share a new post. You can still find out about every new post on Instagram, Facebook, Twitter and of course, right here too! 
But make sure you sign up for my newsletter so you never miss the recap because there's so much deliciousness coming in 2017!!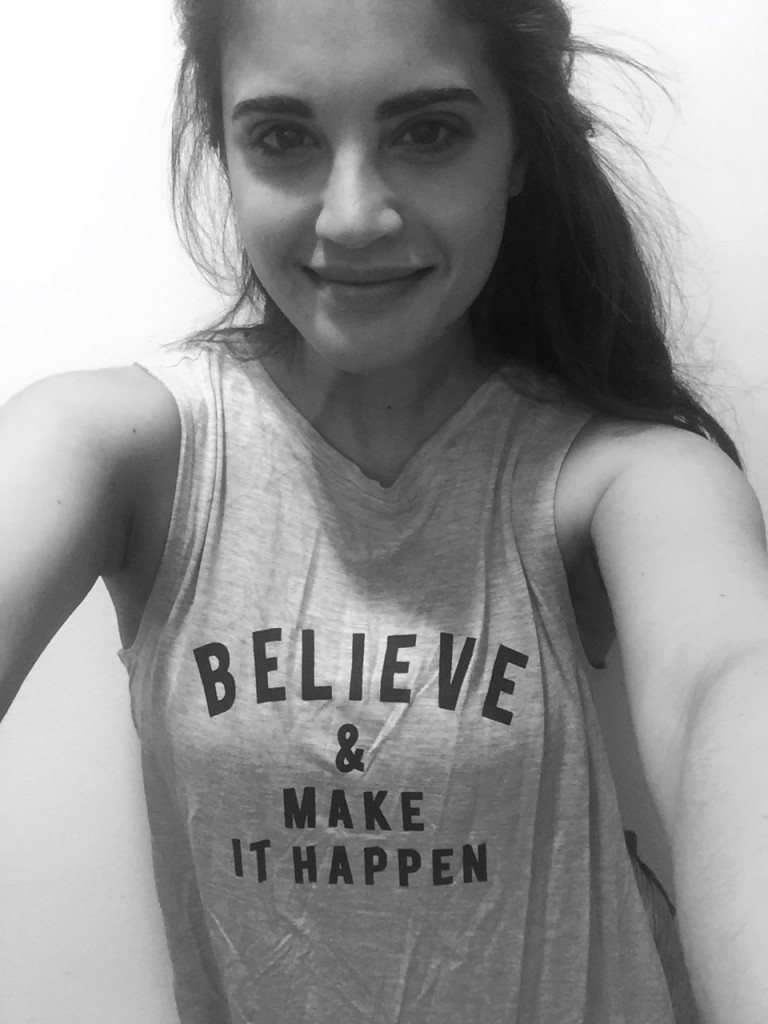 4. Stick to a sleep routine.
This is something I've wanted to do for SO long and I never stick to it. I make sure ALL of my clients have and develop the healthiest of sleep routines, so why not myself?! ((Answer: NO CLUE!!))
But with grad school over, I have a tad more control over my schedule, so I'm determined to give my sleeping situation the attention it finally deserves!! Study after study finds that sleep is ESSENTIAL for health, happiness, weight control and more, so who else is with me on this one?! 
And there you have it… my main four squeezes for the new year! What intentions are you setting as we say goodbye to 2016 and 'ELLO to 2017?! 
Happy New Year you guys!!!
XO