Dr. Sonali Ruder, creator of The Foodie Physician does it again with her perfect guide to healthfully feeding your little one with over 150 wholesome and nutritious recipes…because feeding your kiddo doesn't have to be difficult! 
Order your copy of Sonali's book today…CLICK HERE!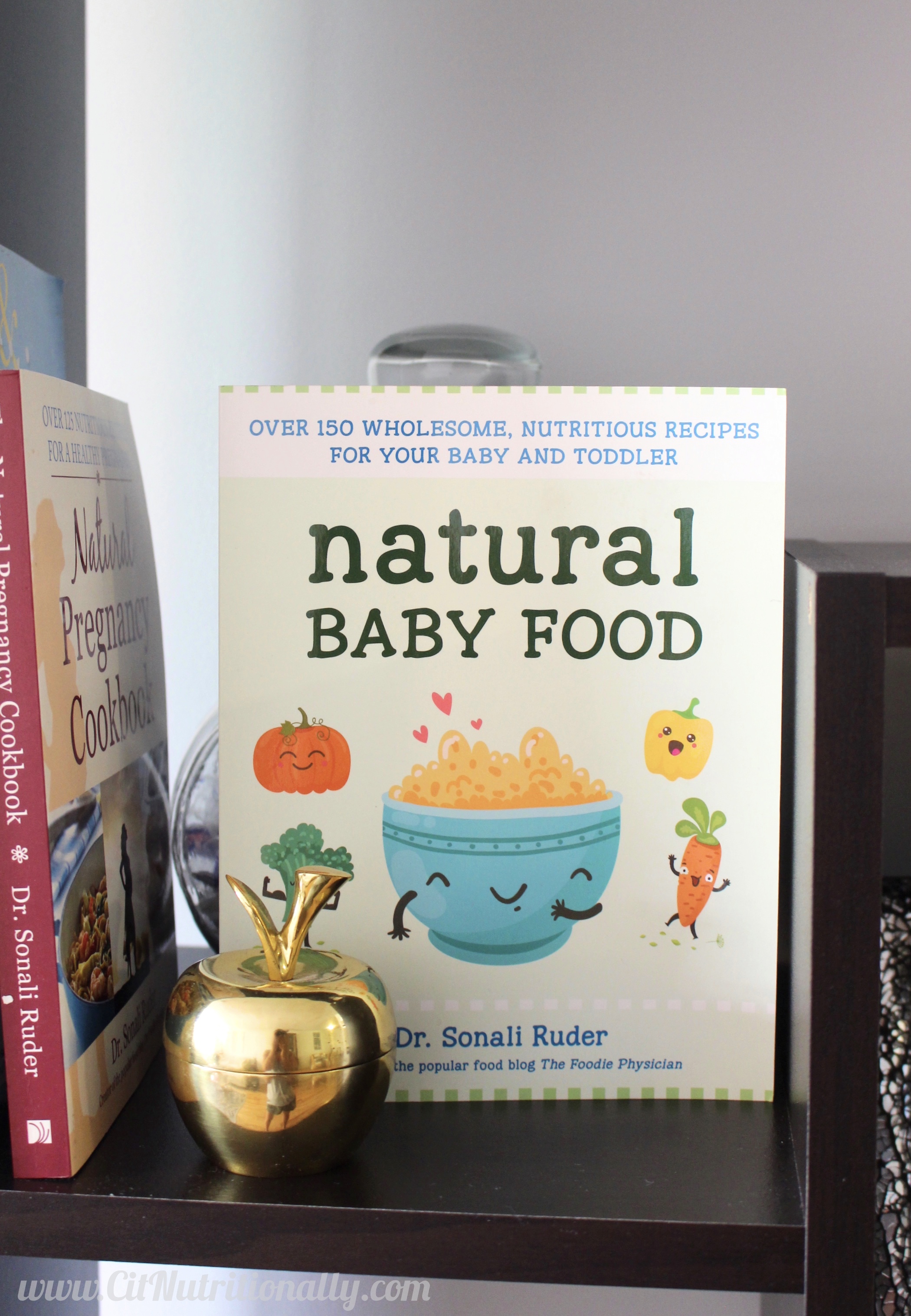 Disclaimer: I received a free copy of Sonali's book, but I was not compensated for my time. All opinions are my own.
Haaaapppyyy Fri-YAYYYY!!! Today I'm sharing a sneak peak of Sonali's latest book — Natural Baby Food! If you don't know Sonali, you're missing out. Sonali is not only one of my first food blogging friends, she's brilliant — inside the kitchen and out…after all, Sonali is The Foodie Physician!
Her previous book discusses all you need to know about pregnancy, so naturally her follow up (and in less than a year…can you believe it?!) is alllll about baby food!
I have taken a keen interest in prenatal and early childhood nutrition and have taken several classes in grad school on the subject, so when I was asked to review this book, I jumped at the chance. What you feed your kiddo can have a HUGE impact on his or her future health, taste preferences, and even weight as an adult.
Sonali's book makes feeding your newborn, infant, toddler and little person a breeze. The book is divided into two parts. The first, "Healthy Nutrition and Homemade Baby Food" walks you through the when, what and how to feed your child. When should you introduce solids? Why should you make your own baby food? How do you make your own baby food? What shouldn't you feed your baby? What SHOULD you feed your child? What's good nutrition for a child? (Hint: It's not the same as an adult!)
Part two is all about the RECIPES (obviously my favorite part!)! Divided into four sub-sections, part two walks you through what to feed your child at each age — by recipe. Starting at 6 months (the recommended age of first introducing food other than breastmilk or formula), then 6-8 months, 8-12 months and finally 12 months and older, Sonali has recipes for every food group so your child will have a nutritious and diversified diet (that's delicious!).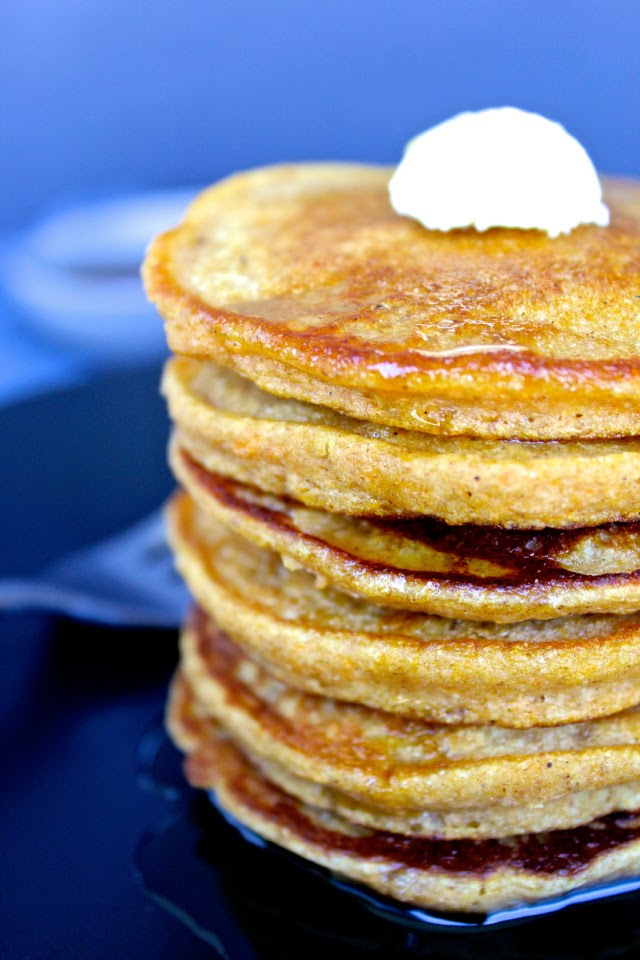 If you're not up to baby making or way past that phase of your life, this book is still for you! It's chock full of simple, kid-friendly, comfort food recipes…
Healthier Mac n' cheese?! For all my cheeeeeese lovers out there!
Butternut squash risotto?! Sounds like a 5-star dish to me!
Zucchini tots?! The perfect finger food!
And I mean Spinach and Artichoke Baked Potato Boats?!?! Get in mahhh belly!
Sonali was so gracious to let me share a recipe with ya'll too and since I haven't eaten pancakes in wayyyy too long, I decided to make her sweet potato pancakes. Whoever says sweet potatoes are just for fall and Thanksgiving are MISSING OUT! These pancakes are made with just 12 ingredients, including 100% whole wheat flour, a bunch of warm spices, and and even contain VEGGIES! Plus, each pancake has about 60 calories, 1 gram fiber and over 2 grams protein…and you won't be eating just 1! These also freeze fabulously so you can heat 'em in a toaster oven on a busy morning. YUM!
Sweet Potato Pancakes
Author:
Prep time:
Cook time:
Total time:
Ingredients
1 cup white whole wheat flour
2 teaspoons baking powder
½ teaspoon cinnamon
¼ teaspoon nutmeg
¼ teaspoon salt
1 large egg
¾ cup mashed sweet potato*
1 cup + 2 tablespoons 2% milk
1 ½ tablespoons pure maple syrup
1 tablespoon melted coconut oil or unsalted butter
½ teaspoon vanilla extract
Oil or butter for frying
Instructions
Whisk the flour, baking powder, cinnamon, nutmeg and salt together in a bowl.
Whisk the egg, sweet potato, milk, maple syrup, coconut oil and vanilla together in a second bowl. Add the dry ingredients to the wet ingredients and stir until just combined.
Heat a large skillet or griddle over medium heat and lightly coat with oil or butter. Pour the batter into the skillet using about 3 tablespoons of batter for each pancake. Cook about 2 minutes until the pancakes start to bubble at the edges and the bottoms are golden brown. Flip and cook another 1-2 minutes on the second side. Remove from skillet and repeat with the remaining batter.
Serve pancakes plain or topped with butter and maple syrup.
*To make the mashed sweet potato, place one medium sweet potato (8 oz) on a microwave-safe plate and poke holes in it with a fork. Microwave 6-7 minutes until tender, flipping once halfway through. Cool and then cut in half and scoop out the flesh. Will yield about ¾ cup.
Order your copy of Sonali's book HERE!
XO