Try this seasonal gluten free personal pizza crust that's just what your pizza night has been missing! You'll love to adorn your gluten free personal pumpkin pizza crust with its own personality!
Gluten Free | Vegan | Nut Free & Peanut Free | Egg Free | Dairy Free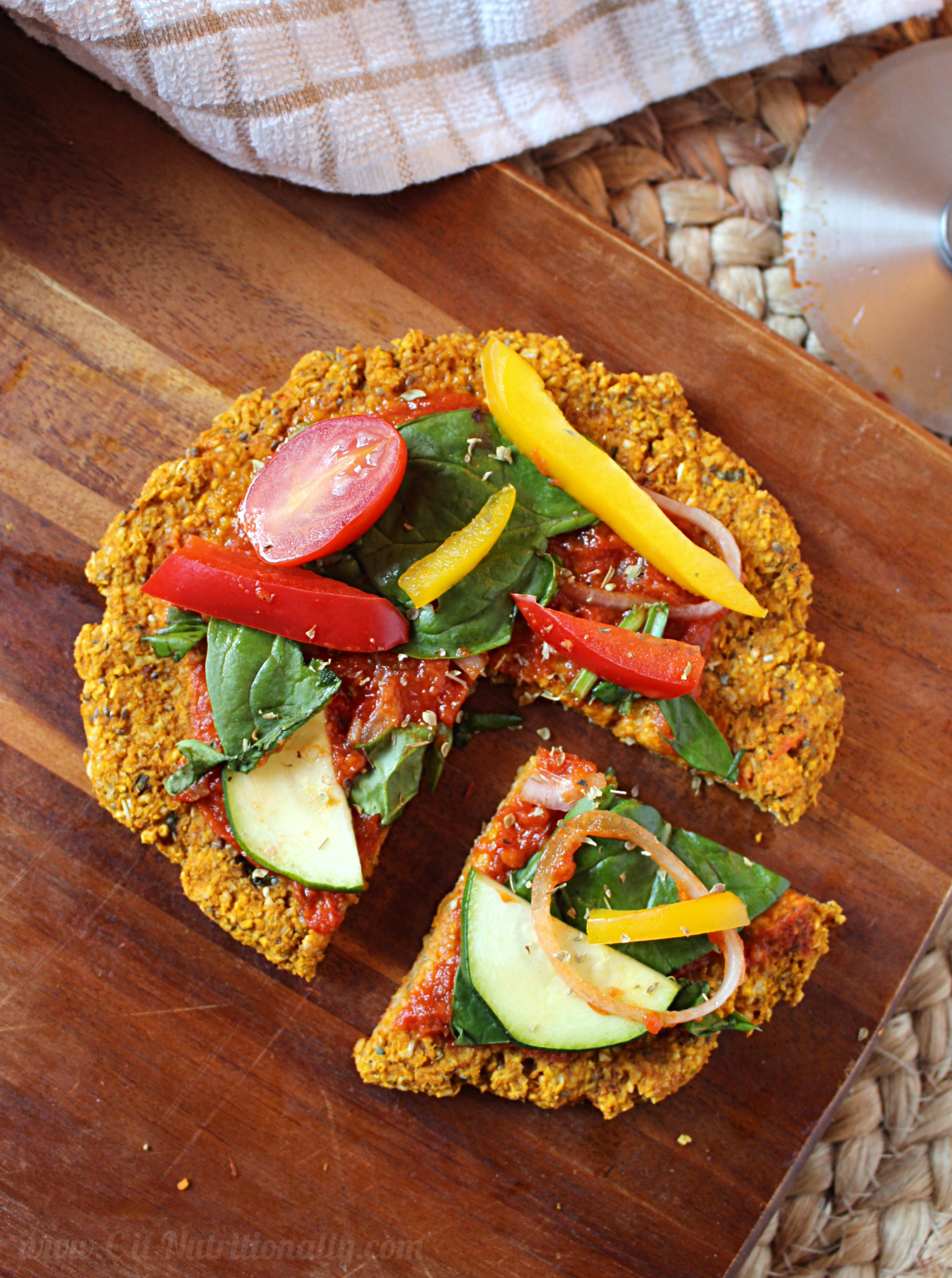 HOLY COW (or quinoa?!) can you believe it's NOVEMBER?! 
November means THANKSGIVING, which is (probably not surprising) one of my most FAVORITE holidays because it's centered pretty much only around food…and football and family and friends and gorgeous place settings. I've been cooking up a storm so you have plenty of Thanksgiving inspiration, so get ready for a bunch of healthy, satisfying, veggie-friendly Thanksgiving recipes coming your way! November also means it's almost December, which means Chanukah and Christmas and mah birthday, so get ready for gingerbread and eggnog and spiced cookies and birthday cake this month too…because I just can't wait for December!
But first…more PUMPKIN!
You know when you find a recipe and become OBSESSED?! Like make a recipe 5 times in one week, obsessed?
When I stumbled scrolled upon this Sweet Potato Pizza Crust from Blissful Basil on Instagram last week, I immediately knew I HAD to make it. Unfortunately, the original recipe calls for almond meal (I'm allergic) so I had to switch things up. Being the impatient self that I am, at times, I knew I didn't want to wait to bake sweet potatoes either…
Enter canned pumpkin.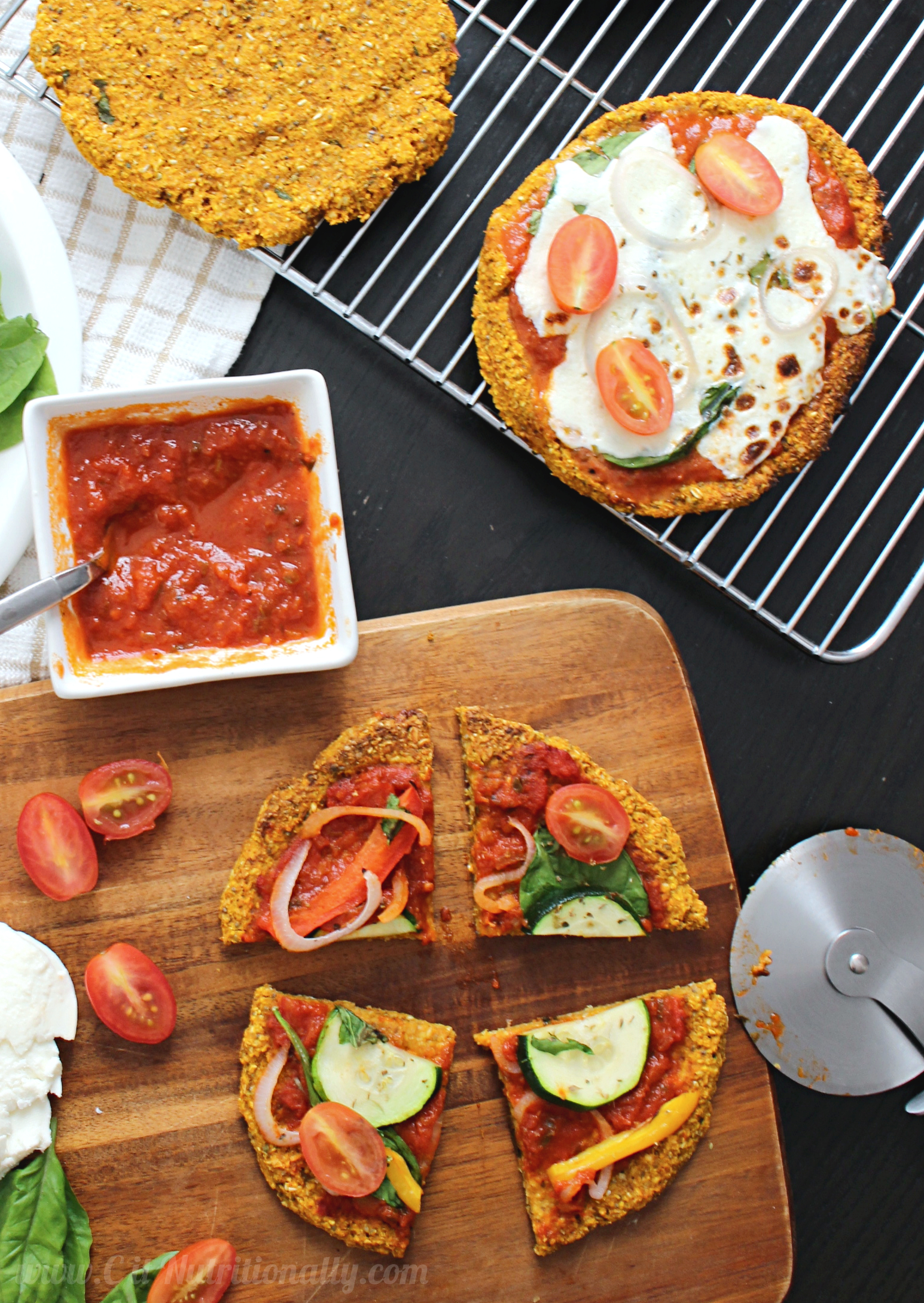 The textures of sweet potato and pumpkin are similar so I knew this swap would be seamless. I also figured that I could replace the almond meal with more oat flour (hello nut allergies). I adjusted the spices a bit and decided to make personalized pizzas, so the original recipe got a C it Nutritionally makeover, but the creative genius behind the recipe 100% goes to Ashley…so thank you!
So when pizza night rolls around, you MUST try this crust. There's a hint of sweetness from the squash, but I promise you will be completely satisfied with this healthier crust when the pizza mood strikes!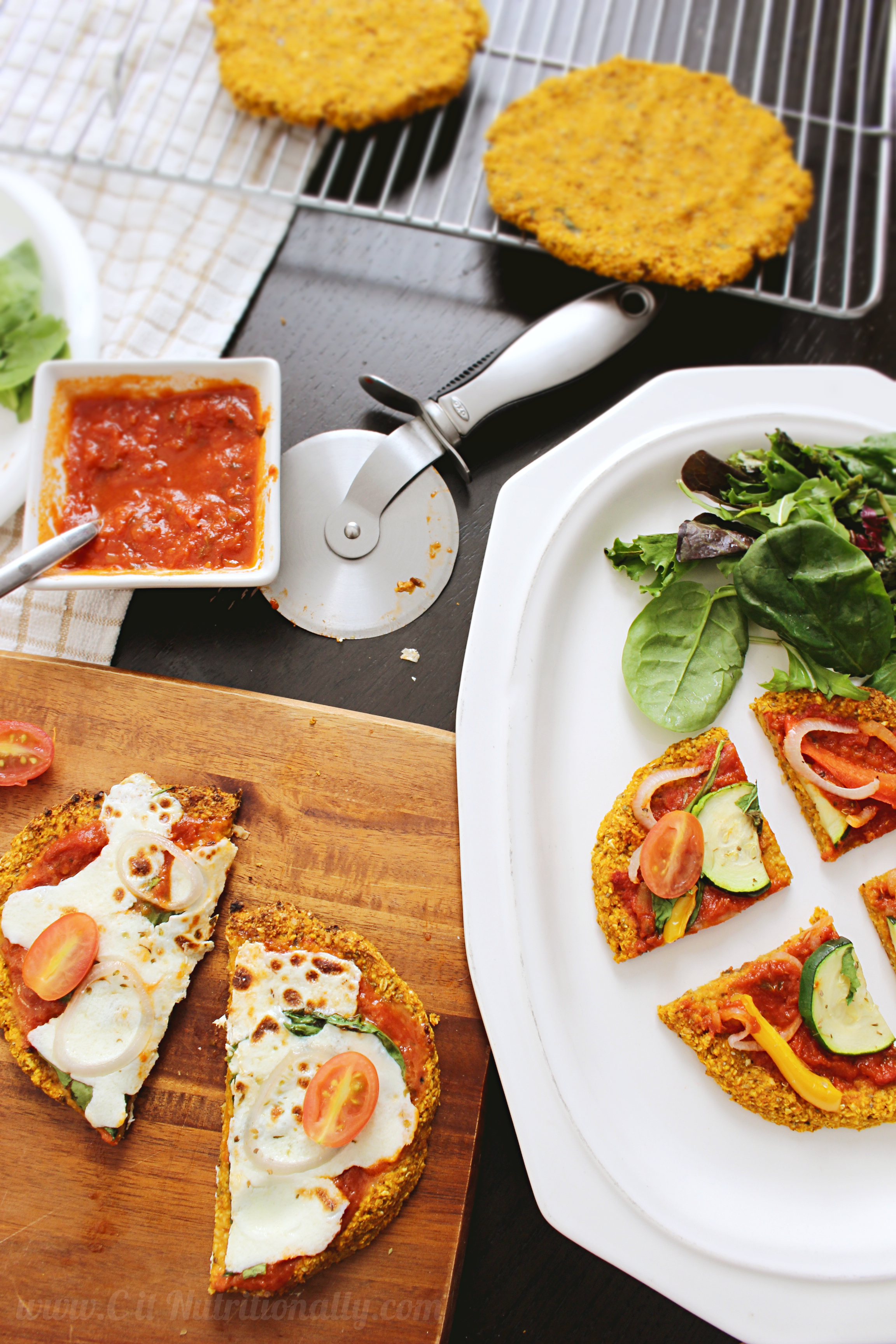 I adapted the recipe so it dirties just one bowl…chia egg and all! You can make one big pizza crust, but I think it's more fun to make 4 individual crusts so your family/friends/you can adorn each pie with some individual flare!
Pumpkin is not only fall's favorite flavor (hence these oatmeal bars and chocolate chip muffins!), but also loaded with nutrients. It contains a hefty dose of fiber, vitamins A & C, antioxidants, and loads of minerals that help with everything from heart health (potassium) to energy levels (iron and folate).
And this recipe is SO much easier than traditional pizza crust (no yeast/rising time/waiting time = more delish pizza eating time!)…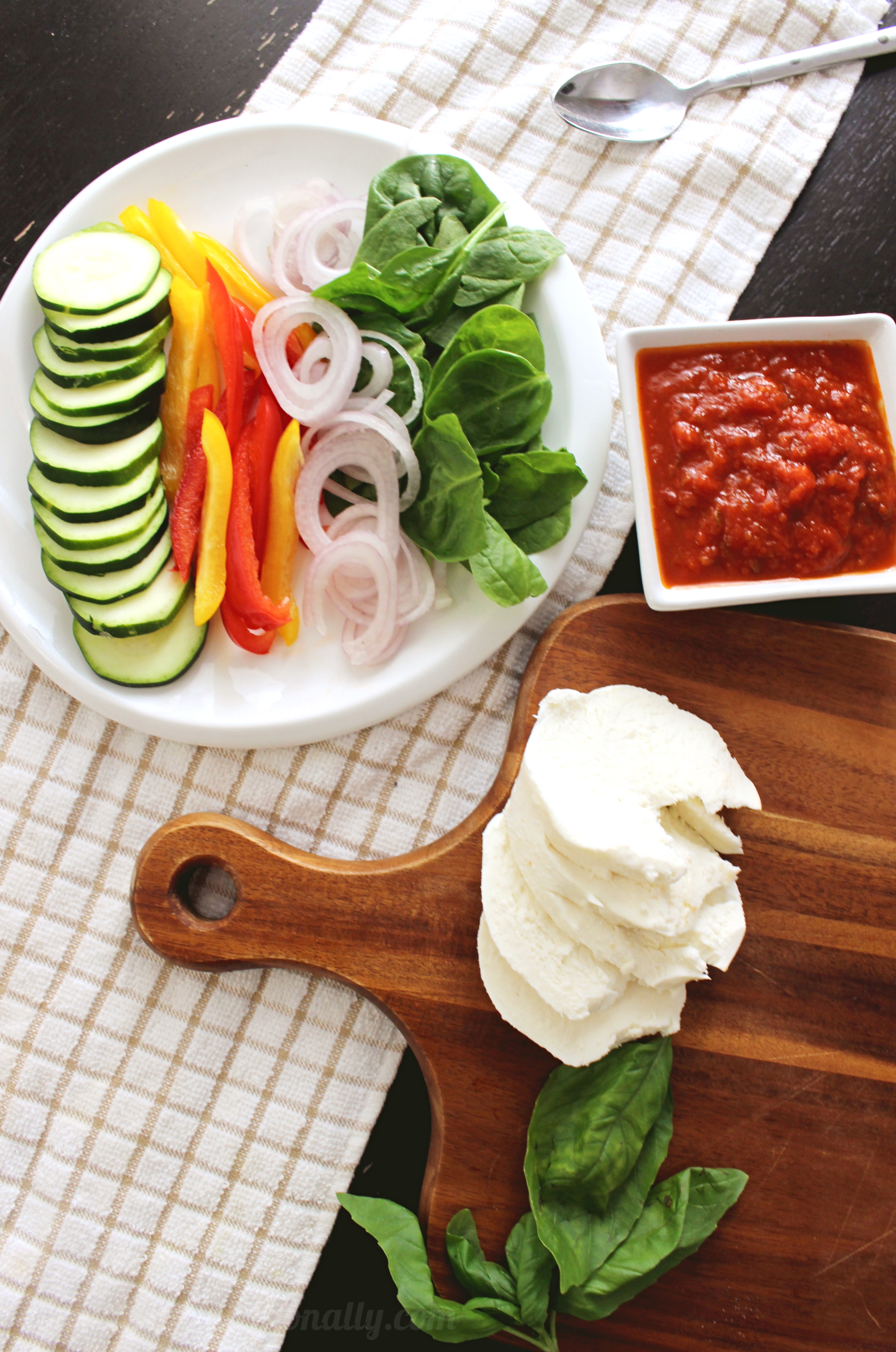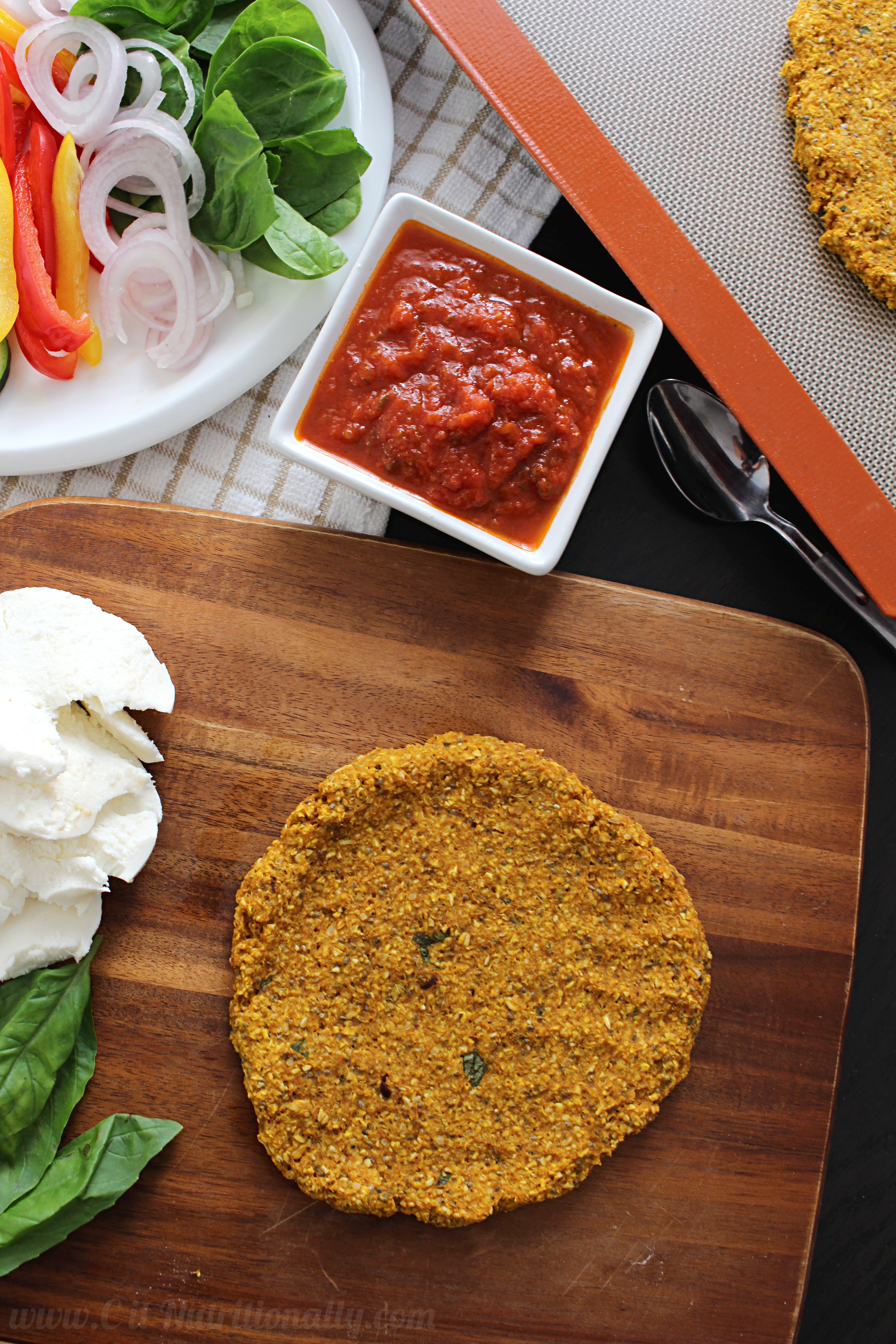 Once your chia egg is made, combine all other ingredients. Divide into four portions and flatten the soon-t0-be best make-at-home pizza dough so it's just 1/4″ thick on a parchment paper lined baking sheet…you choose the shape of your pie!
Bake for just 15 minutes and let cool so you can handle it. Then spread on the sauce, toppings, and whatever else you want to load up on there, broil for just 5-7 more minutes and devourrrrr!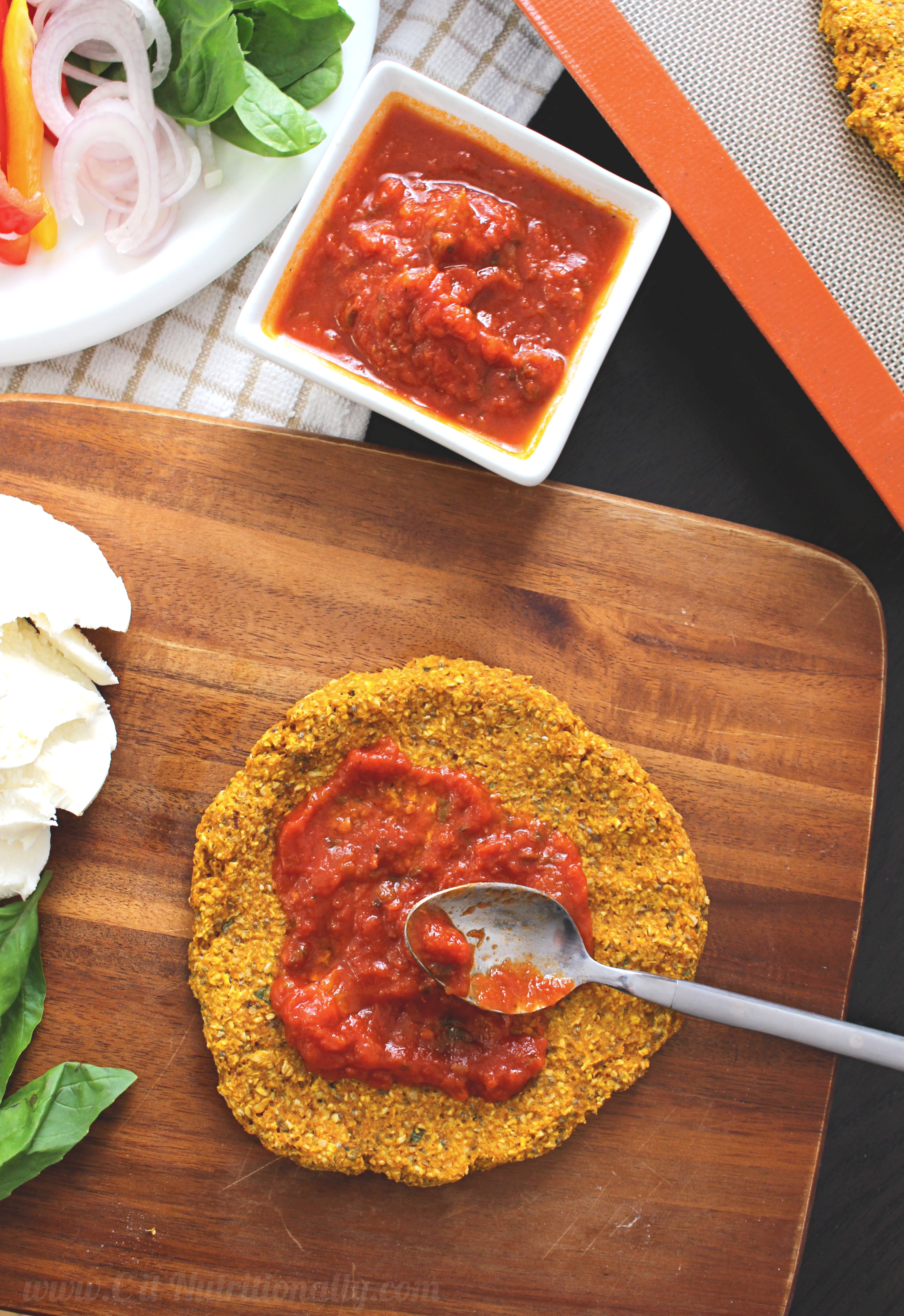 This gluten free pumpkin pizza crust is…
Vegan
Gluten free
Fiber-filled
Nutrient-dense
Crispy, but doughy at the same time
Nut free, peanut free, egg free, dairy free
Made in just ONE bowl!
A healthy pizza alternative!
Personal Pumpkin Pizza Crust (Vegan & Gluten Free)
Ingredients
1 tablespoon chia seeds
1 cup pumpkin puree (not pumpkin pie filling)
1 1/2 cups rolled oats*
1 tablespoon apple cider vinegar
1 tablespoon fresh basil, finely chopped
1 teaspoon dried oregano
1 teaspoon garlic powder
½ teaspoon chili powder
¼ teaspoon freshly ground black pepper
½ teaspoon sea salt
Pinch of chili flakes
Toppings: Tomato sauce, veggies, basil, and/or cheese
Instructions
Preheat oven to 400°F.
In a large bowl, combine chia seeds with 3 tablespoons of water and stir. Set aside for at least 10 minutes, or until chia seeds gel to make your "chia egg."
While your chia egg is gelling, pulse oats in a food processor to make oat flour.*
Once your chia egg forms, add the pumpkin puree, oat flour, vinegar, basil and spices to the large bowl. Mix to combine.
Line a baking sheet with parchment paper and set aside.
Divide the dough into four sections and form each ball of dough into a circle, about 1/8-¼ inch thick. Place on parchment paper-lined baking sheet. You may not fit all 4 crusts on the same baking sheet, so you will have to bake in batches.
Bake for about 15 minutes, until the edges are slightly browned, then remove from oven and let cool for a few minutes.
Add sauce, veggies of choice, and cheese, if desired. Turn broiler on place pizza under the broiler for about 5-7 minutes, until veggies start to brown. Serve immediately.
Notes
Note: Leftovers can be refrigerated for 3-5 days. Re-heat at 350°F until warm. *Alternatively, you can use 1 cup pulsed rolled oats and 1/2 cup quinoa flakes.
Nutrition Facts (per 1/4 recipe): 183 calories, 3.4g fat, 30.4g carbohydrates, 2.8g sugar, 2.5mg sodium, 7g fiber, 6.5g protein
http://citnutritionally.com/personal-pumpkin-pizza-crust-vegan-gluten-free/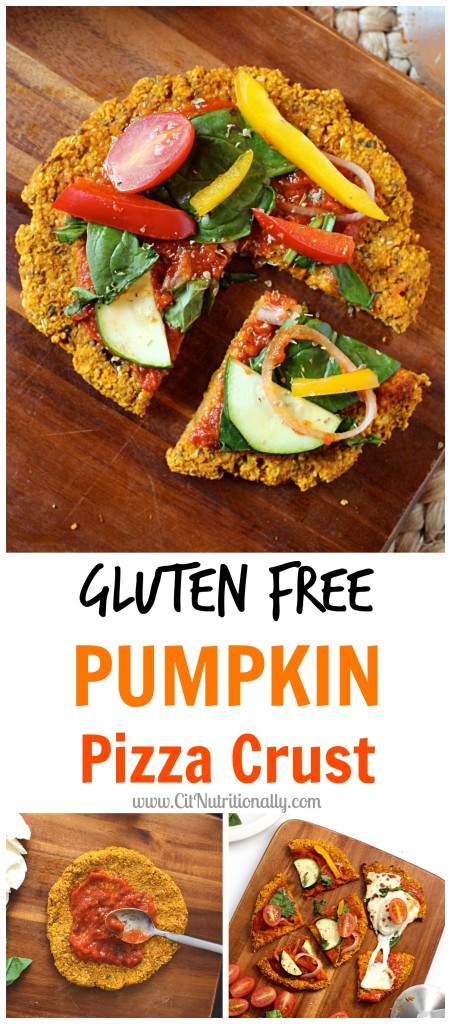 Have a great Meatless Monday!
XO
Have leftover canned pumpkin? Try these other great pumpkiny good recipes…
Chocolate Chip Pumpkin Muffins with NO Added Sugar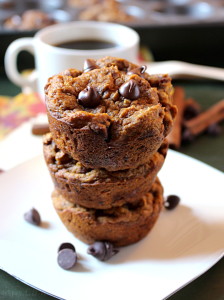 Chocolate Chip Pumpkin Oatmeal Bars