If you're looking for a fresh dip to fill your appetizer table, look no further than this tasty, creamy and garlicky, Sesame Free White Bean Hummus that's free from the top 8 allergens.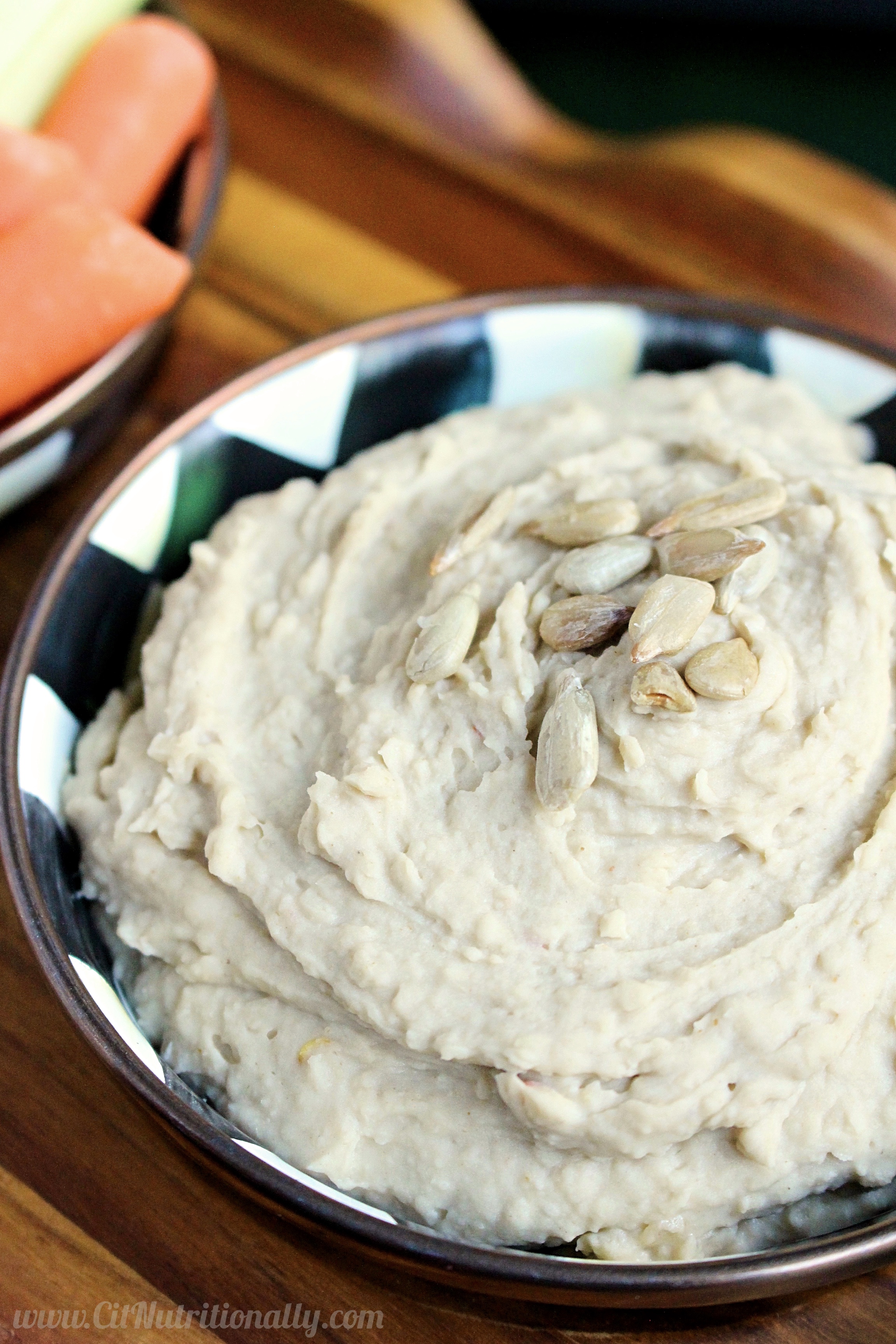 If I had to choose one food that I wish I could eat despite my food allergies, it would be hummus.
OK, maybe peanut butter…or almond butter…or anything store bought that may be "made in a factory that also produces nuts…"
OK, clearly I cannot make up my mind!
It's not that I feel like I miss out on these things, because largely, I've found substitutes that satisfy my cravings and taste preferences, be it sunflower seed butter or my version of nutella (chocolate sunflower seed butter), or even chocolate sunflower seed butter cups, snack bars and now HUMMUS, but I'm talking about simplicity. Sometimes it's just THAT much easier to go to the store and buy whatever it is that I want without thinking twice.
Those of us with food allergies don't have that freedom.
So when my dad created this sesame free white bean hummus that's made without tahini, everyone (including family and friends with zero food allergies!) absolutely loved it…and I was all in!
Thanks Dad!
Hummus is such a versatile food because it's chock full of good-for-you fiber and plant based protein, while being totally delicious at the same time! All the creaminess is so satisfying, making it a great appetizer, filling you up with the good stuff before your meal.
Or make it your meal! I've been teasing this humm-believable hummus non-stop on Insta.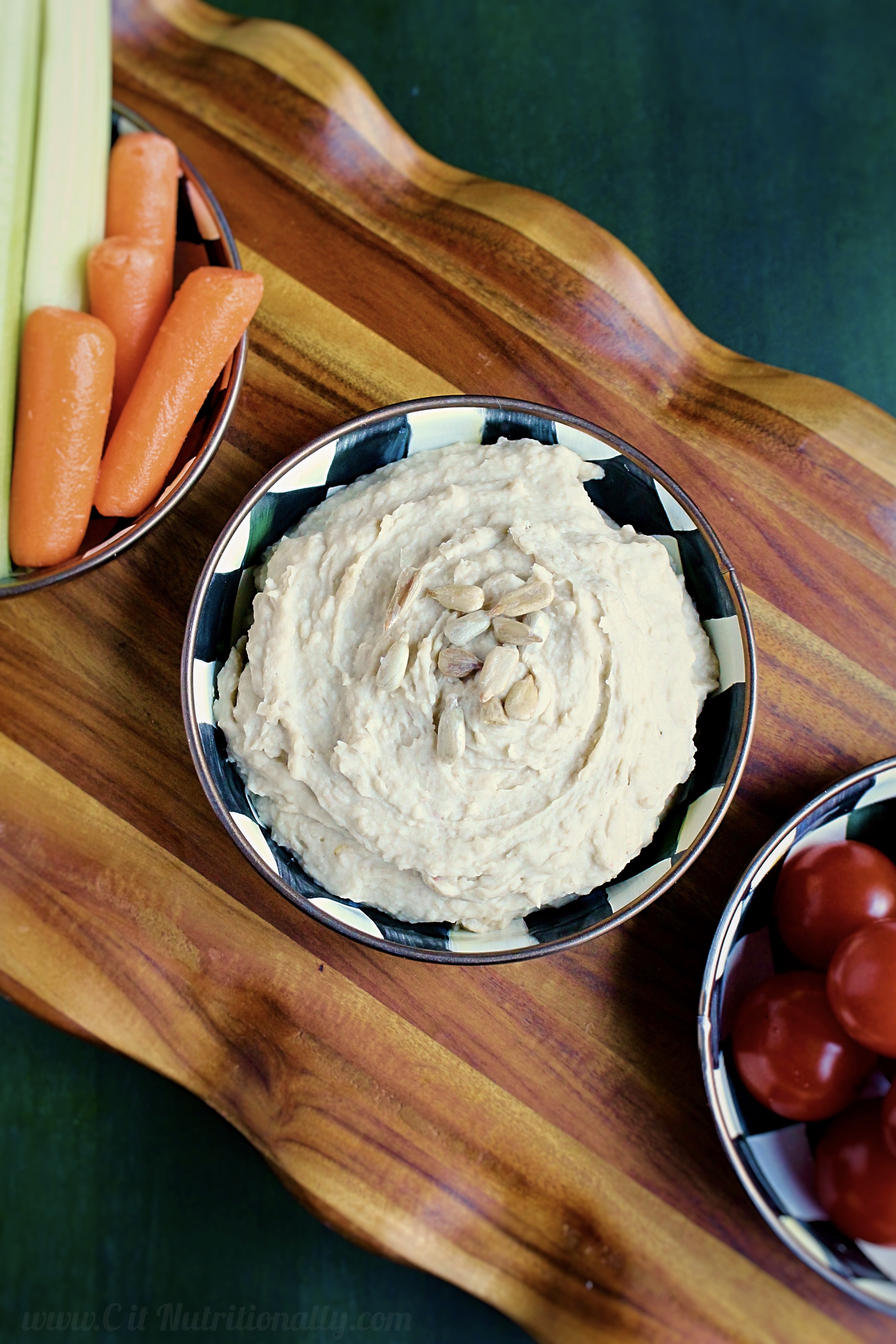 So are you having an election returns viewing party?! This fun new homemade hummus needs to make an appearance while you're hopefully not absolutely FREAKING out at the same time ((like yours truly))! 
Let's get social!
Facebook
Instagram
Pinterest
Twitter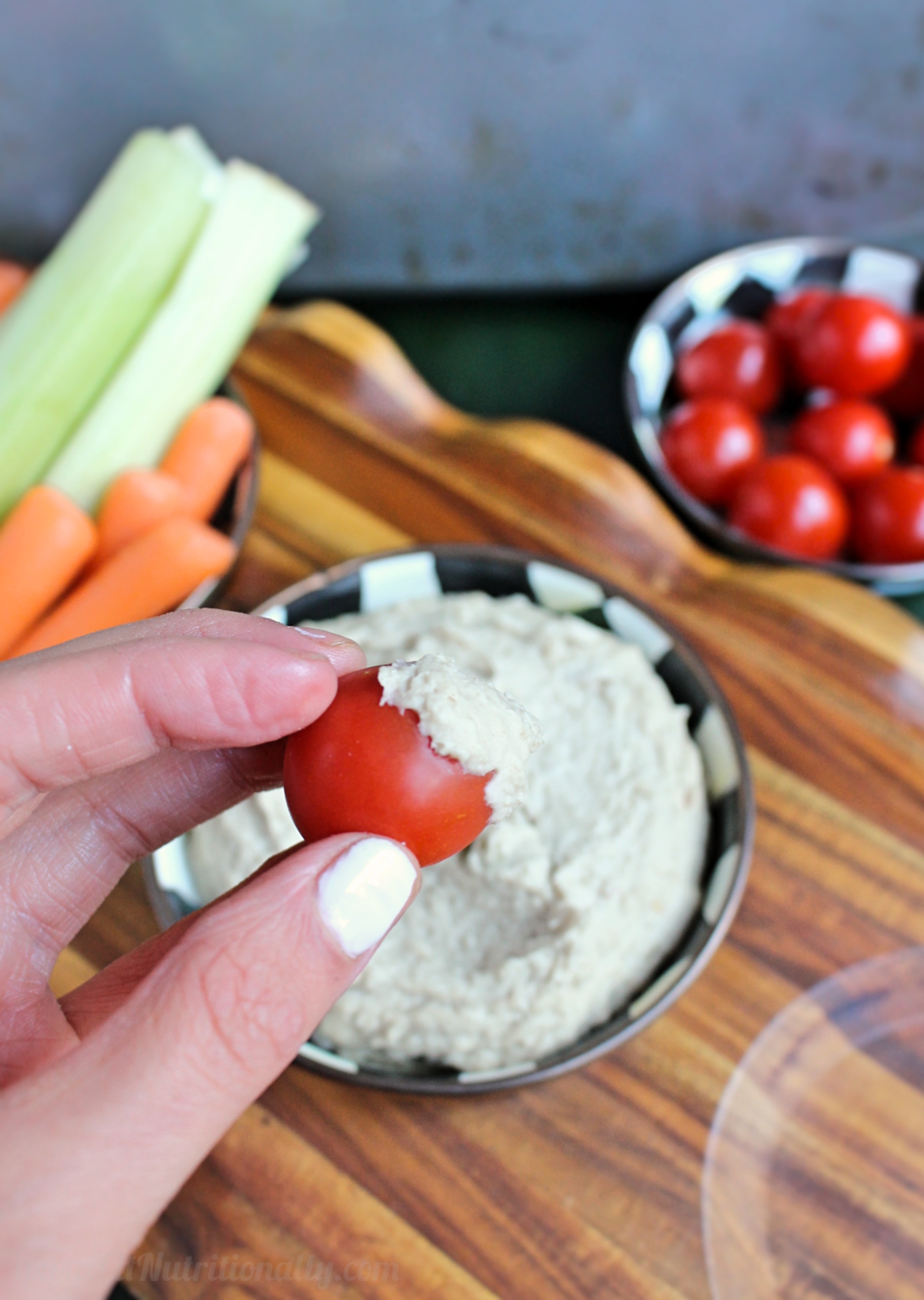 And let's talk about leftovers! If your guests don't finish alll the homemade sesame free white bean hummus, you can spread it on your sweet tater toast for brekkie, slab it on a sammie for lunch, dip veggies and ((whole grain)) crackers in it for a snack, and add it to your power bowl for dinner. Now that's a practical food worthy of your time to make it. And did I mention it takes only 10 minutes to make?!
Sesame Free White Bean Hummus
Ingredients
1 15 oz can small white cannellini beans, drained, rinsed and mostly dried
1 tablespoon sunflower seed butter*
2 garlic cloves, crushed
1 teaspoon cumin
½ teaspoon Himalayan sea salt (any salt will work!)
Pinch of red chili flakes
2 1/2 tablespoons good quality olive oil
1 tablespoon water (plus additional, if needed)
Instructions
Add all ingredients to a food processor or high powered blender, and pulse/blend until smooth. You may need to scrape down the sides every couple of minutes. To achieve desired consistency, you may add additional olive oil and/or water.
Notes
*You may use peanut, almond, or cashew butter if no nut allergy!
Each of 12 servings contains 63 calories, 1.6 grams fiber, 2.5 grams protein
http://citnutritionally.com/sesame-free-white-bean-hummus/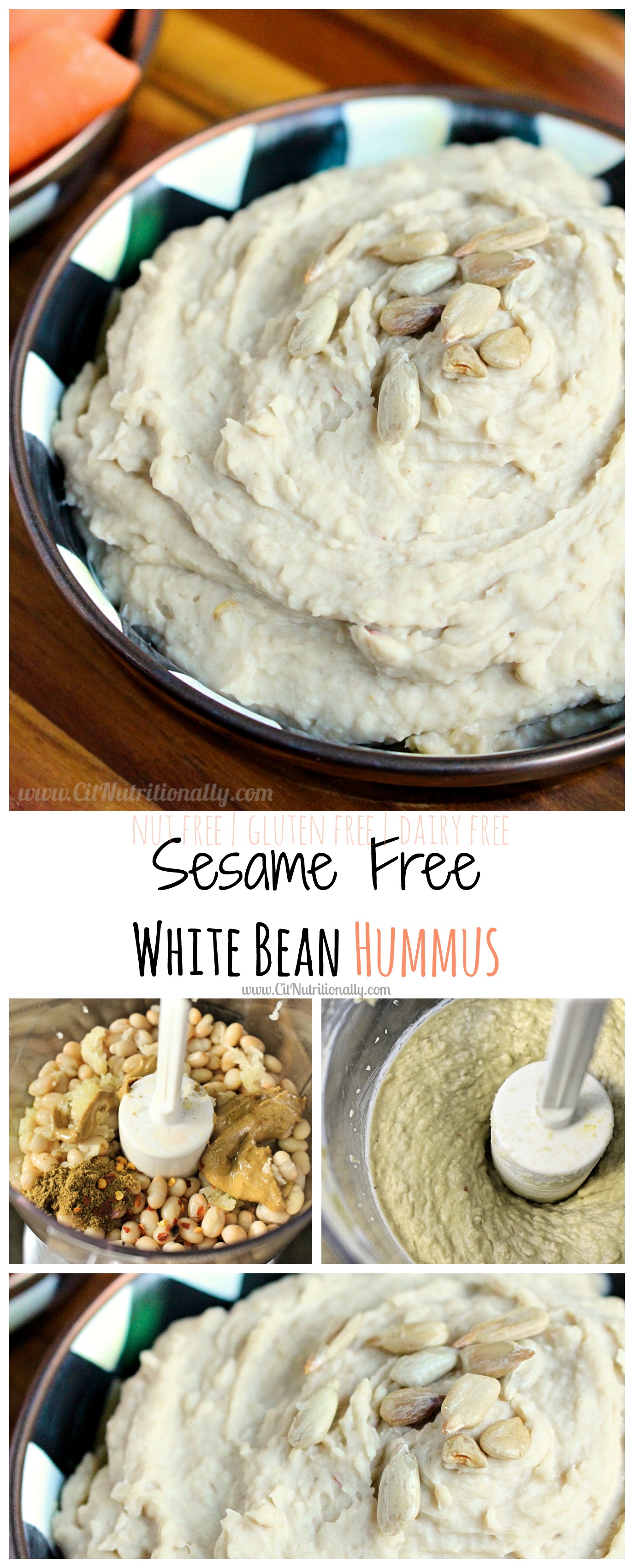 Happy dipping!
XO
Let's get social! 
Facebook
Instagram
Pinterest
Twitter

Subscribe to our mailing list