One of the EASIEST things you can do to feel better, look better, be your best self and see your life nutritionally is stay hydrated! So on this eighth week of my 52 weeks to see your life nutritionally series I'm sharing my tips with you on how to stay hydrated all day long!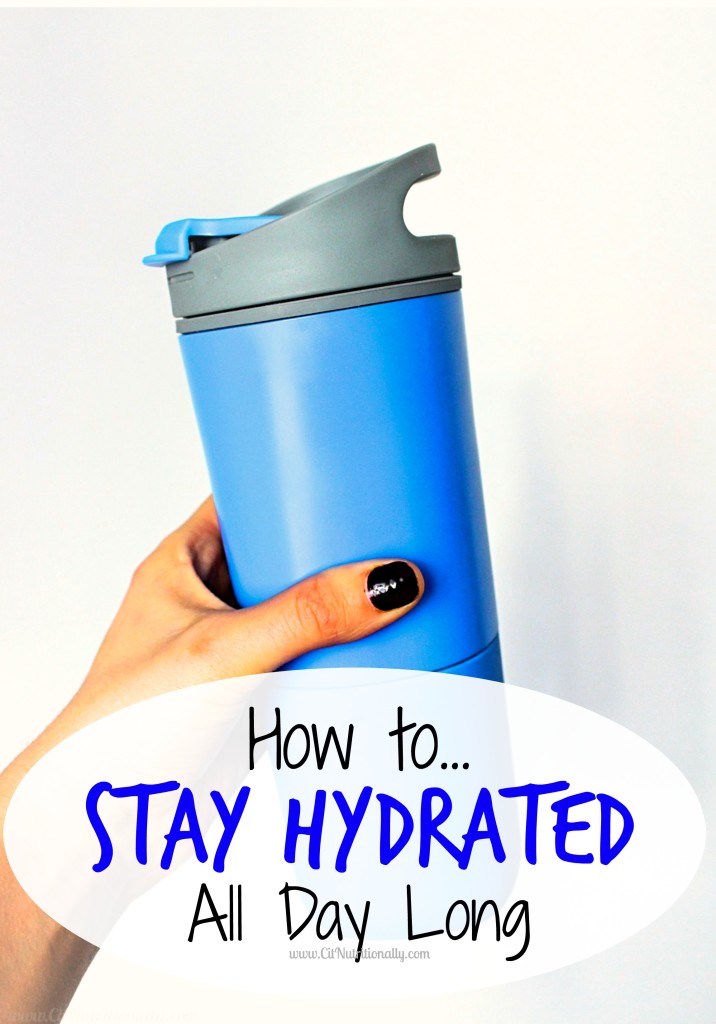 I was recently chatting with a dietitian friend about the one thing that's the biggest shocker we experience when working with clients. She was shocked at how many people aren't drinking enough water ((and I'll share mine at a later time!)). To many of us in the health and wellness space drinking water is just like brushing our teeth — ROUTINE.
But I know for many of you it's not that easy to stay hydrated all day long. Maybe you think water is boring, it tastes like nothing and so you just don't drink enough of the clear gold stuff. Yes, water should be valued like gold because in some places it is hard to find, there are droughts and it's THAT important for our bodies.
Staying hydrated, even in colder months, is VITAL to good health…
To keep your energy levels elevated throughout the day…
Boost your metabolism…
Keep your brain sharp…
Flush out toxins (who needs cleanses!)…
Wards off hunger by keeping you full…
Keeps your muscles working properly, relieving pain after a hard workout…
Makes your skin GLOW!
Did you know about all of these reasons?? ((And there are MORE!!))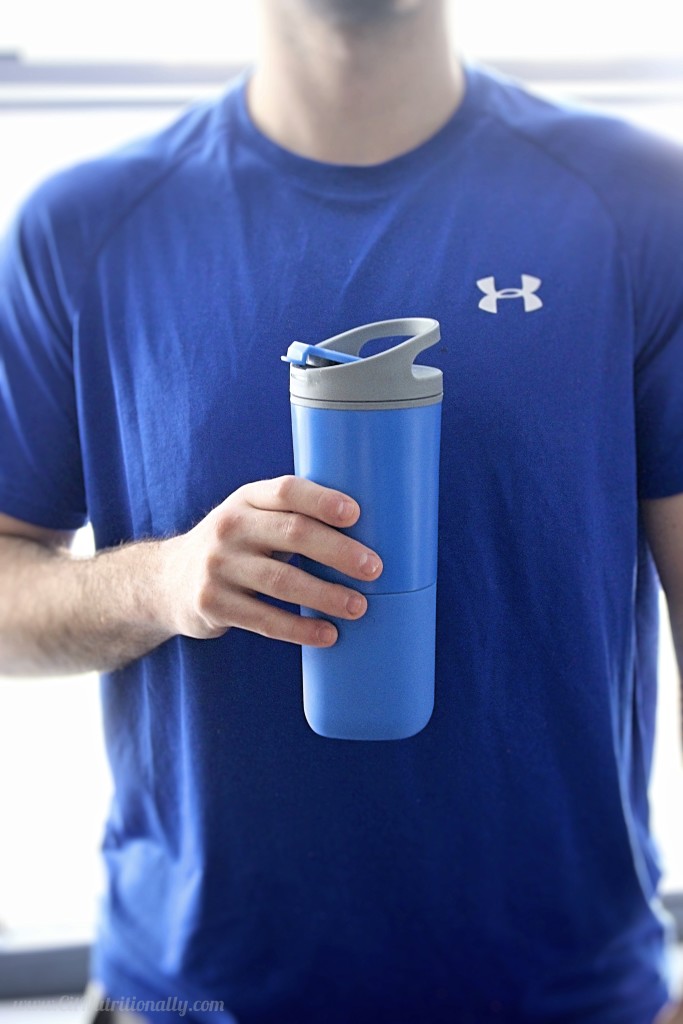 So why aren't you raising your glass frequently?
The best time to stay hydrated is consistently throughout the entire day, but since it's so easy for many of us to forget, set your phone alarm to remember to stay hydrated all day long…
7 am — Wake up, drink a glass of water and brush your teeth! Adding water into your morning routine, just like brushing your teeth, is a great way to start your day with the intention of staying hydrated. Drinking a glass of water not only wakes you up and gives your metabolism a boost, but it also provides some hydration before a morning workout.
TIP: Keep a glass of water on your night table so you don't forget to sip smart first thing in the morning!
9 am — If you exercise in the morning be sure to sip frequently in the hours following to replenish the fluids you lost through sweating.
12 pm — Always drink a tall glass of water with lunch. Not only will it help fill you up, but mealtime is the perfect opportunity to remember to get in a glass.
***Aim to be close to 50% of your hydration goal by noon so you can meet your hydration goal for the day!***
3 pm — Curb afternoon cravings with a glass of water! We often mistake thirst as hunger so before you reach for a nourishing afternoon snack grab a glass of H2O!
TIP: If plain water is boring to you, spruce up your glass with fresh fruit!
7 pm — A glass of water should always be on the table at mealtime! Water should especially be nearby if you consume a glass of wine with dinner as alcohol can be dehydrating.
9 pm — A mug of warm water with lemon is a relaxing way to end your day and signal to your body that it's time to unwind and destress before bed.
How do you stay hydrated all day long? 
One of my secret weapons to stay hydrated all day long is using a water logging app like Ozmo, along with my Ozmo smart cup. If you haven't already seen my praises on my Insta stories then prepared to be WOWED! With the bluetooth smart cup ((so fancy!!)) you can track your hydration intake all day long and it syncs seamlessly with your activity tracker like Fitbit, Apple Health and Garmin so your hydration goal changes with how active you are! Seriously…how cool is that?!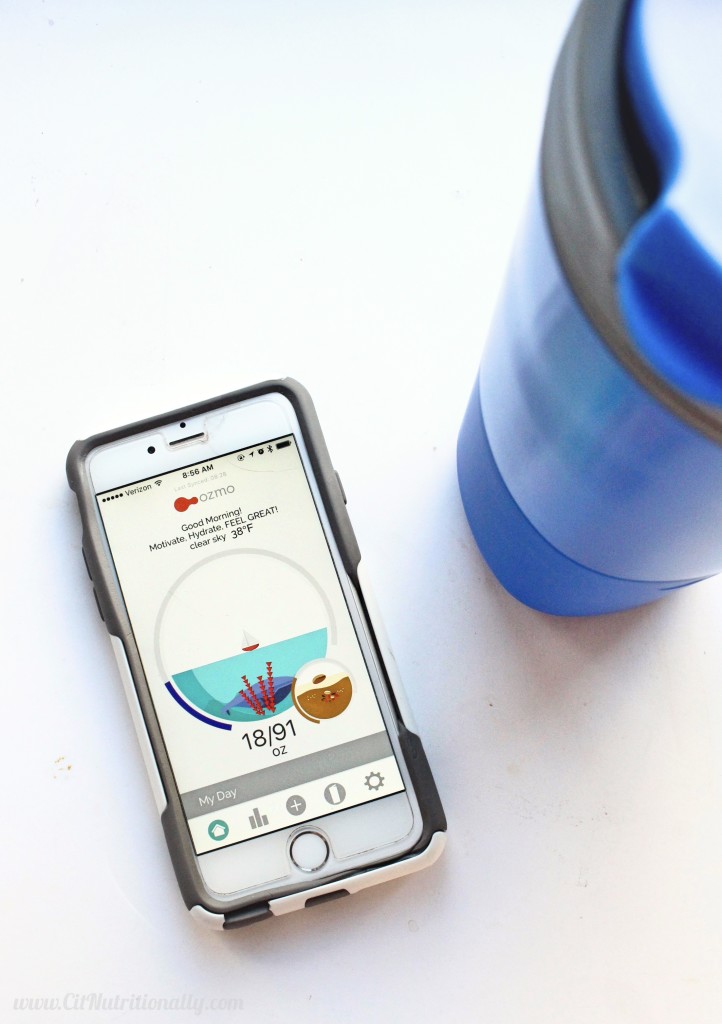 The Ozmo smart cup also vibrates to REMIND YOU to take a sip so you reach your hydration goal. OK, now seriously… how cool is that?!
TELL ME: How do you make sure you stay hydrated all day long?
XO
Disclosure: I work with Ozmo smart cup and was compensated for my time, however, all opinions are my own. It means so much to me that you support the brands that make C it Nutritionally possible!
Please note: This post contains affiliate links, which means if you buy a product through the link on my website I make a small portion of revenue through the sale with no added cost to you!

Let's get social!
Facebook: C it Nutritionally
Twitter: @ChelseyAmerRD
Instagram: @CitNutritionally
Pinterest: ChelseyAmer